I love sharing my favorite baby brands with your guys and one of my very favorites is Freshly Picked. You have probably heard of them but in case you haven't, they are a Utah-based company that are most well-known for their leather moccasins.  They now have sandals, sneakers, diaper bags, swaddles and other fun accessories for babies and toddlers.
Use my code FPxKRISTINA to get 20% off your purchase (new customers only, ends April 30th)!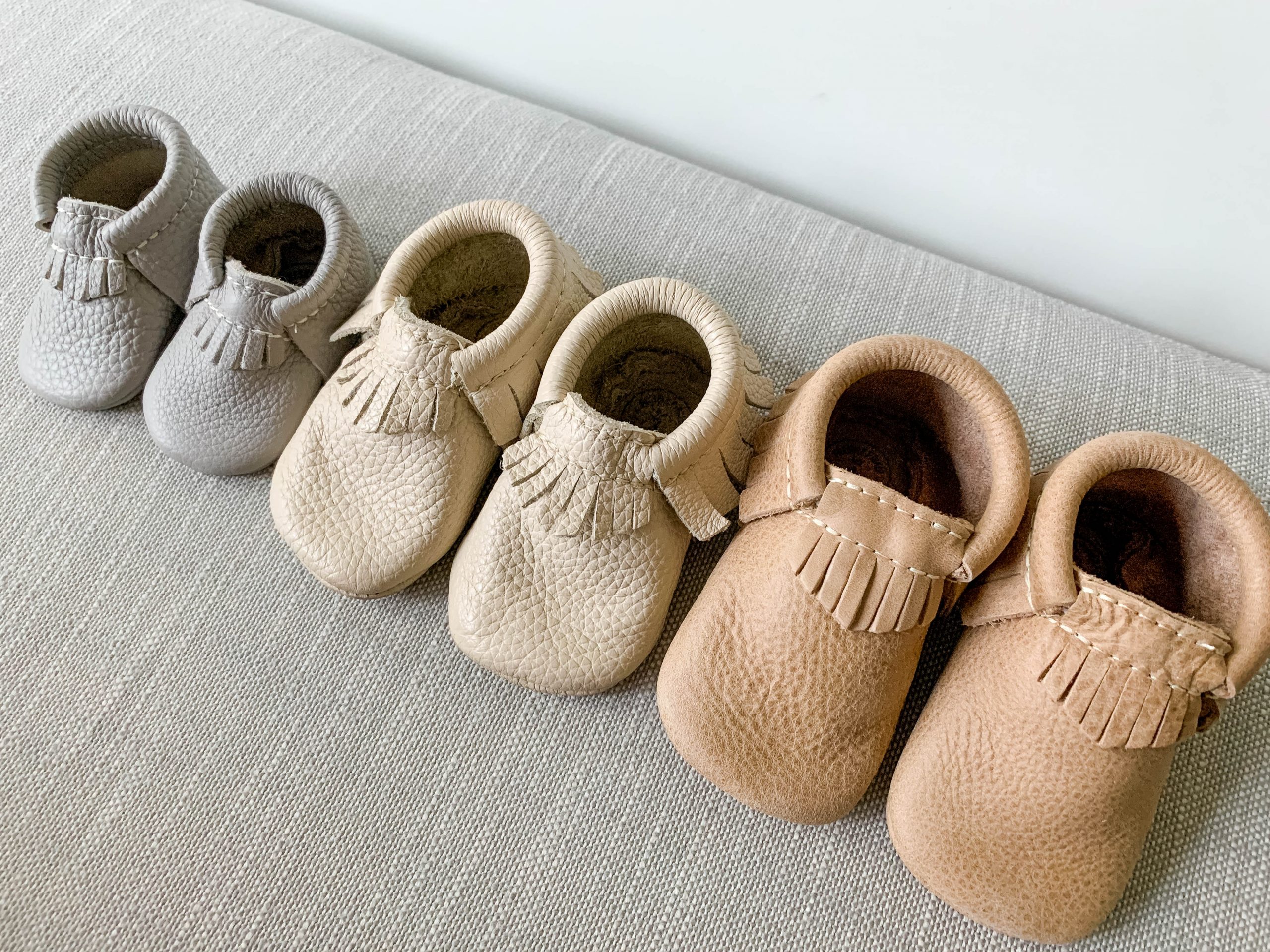 Porter has been wearing Freshly Picked mocs since he was a newborn, I think they're one of the most adorable baby shoes out there (the ones he's wearing are the birch color)! I love the neutrals because they go with everything but they also have tons of cute and colorful prints- leopard print, Star Wars, Harry Potter… you name it! Not only are they cute but they are also great for baby's feet. Once Porter started walking, I did some research and discovered that soft & flexible soles are best for their feet. They've also been my go-to's because they are THE easiest shoes to put on thanks to the elastic around the ankles.
Now, let's talk diaper bags. We all know a good diaper bag is a must for new moms and the
Freshly Picked Classic Diaper Bag
was one of the first things I purchased when I found out I was pregnant with Porter. A backpack was a must for me because I wanted to be hands-free.  It's beautiful and practical and has been one of my most-used baby items over this past year. The bag is made of vegan leather which is fully wipeable, includes a changing pad and has 10 pockets to keep you organized. It comes in several colors- I went with "stone" because the soft gray goes with everything (plus it's neutral enough that Ryan can carry it too)! The classic is the largest size but there are a few smaller styles as well. I have several friends who have this diaper bag as well and love it- safe to say it's a great registry item and something you will use for many years to come!
Use my code FPxKRISTINA to get 20% off your purchase (new customers only, ends April 30th)!