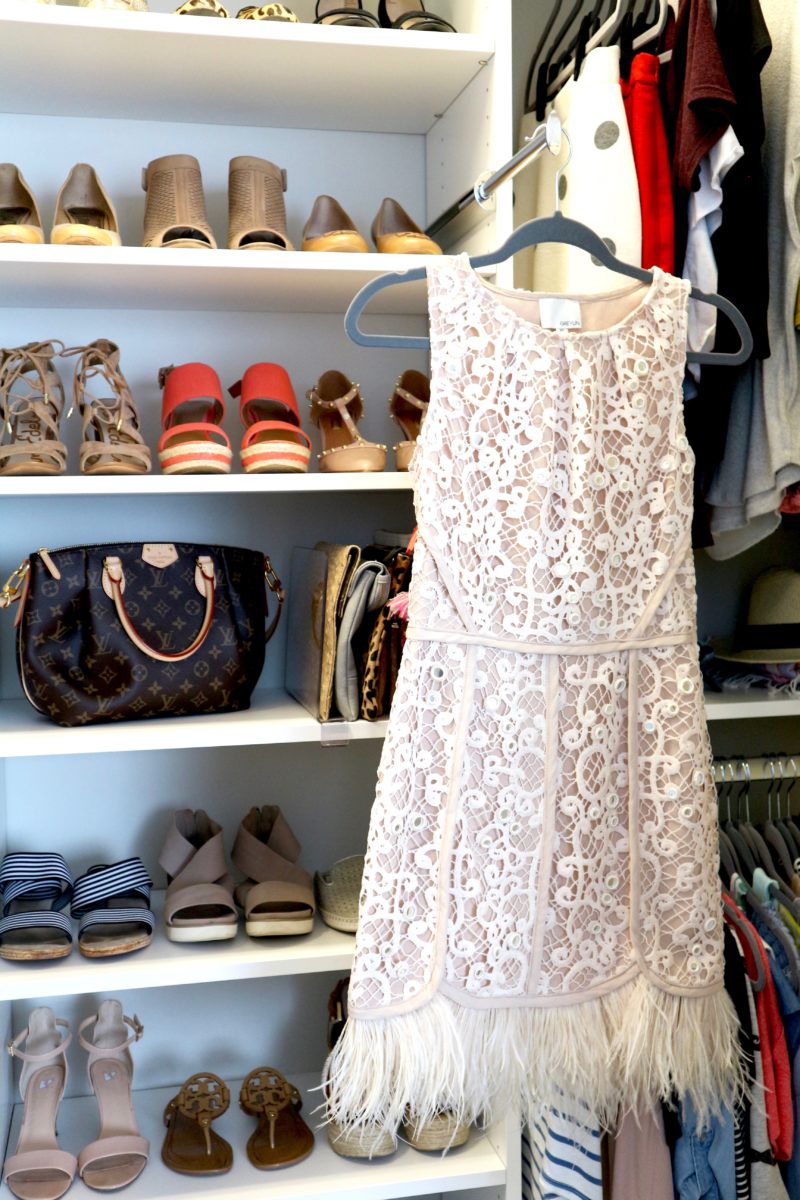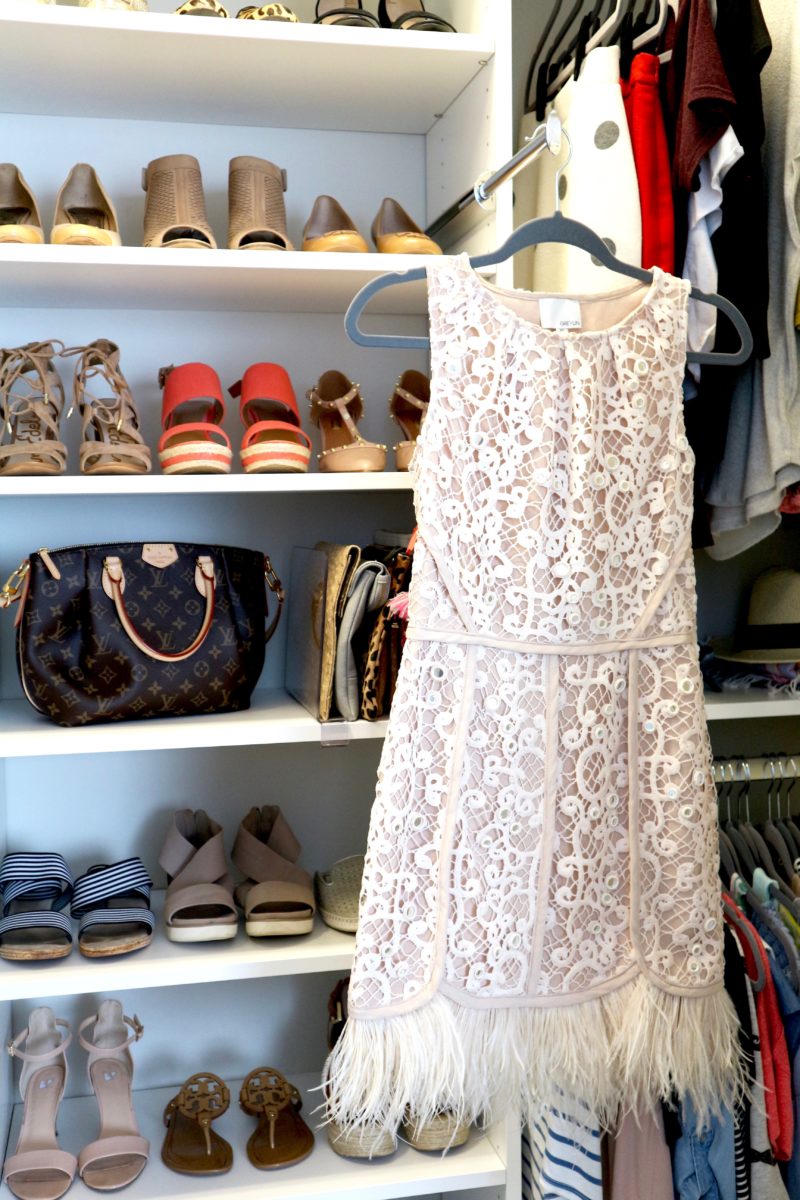 Happy Friday, y'all! First of all, I want to thank you for all the sweet comments on Monday's post and I'm going to continue to work on my hostessing skill for many parties to come. I usually try to respond to comments by email but a recently WordPress stopped sending me email notifications when I get a comment so I don't know how to respond .If anyone knows of a fix, please let me know!! Anyways, I'm excited to start sharing more of our home with you guys so I bring you… the home tour! Today we're starting with one of the smallest yet most important rooms in the house, the master closet! 
One of the main things we were looking forward to in our new townhouse was more closet space. Back in our 1-bedroom condo, our closet was constantly overflowing and half of it was hard to get to because the door opened inward. Like, why would you do that?! Now, our new closet isn't huge by any means, but it was a welcomed upgrade plus it's nice to know there are several other closest in the house for our overflow stuff (guest room, I'm looking at you!).
Here's what our closet looked like when we moved in: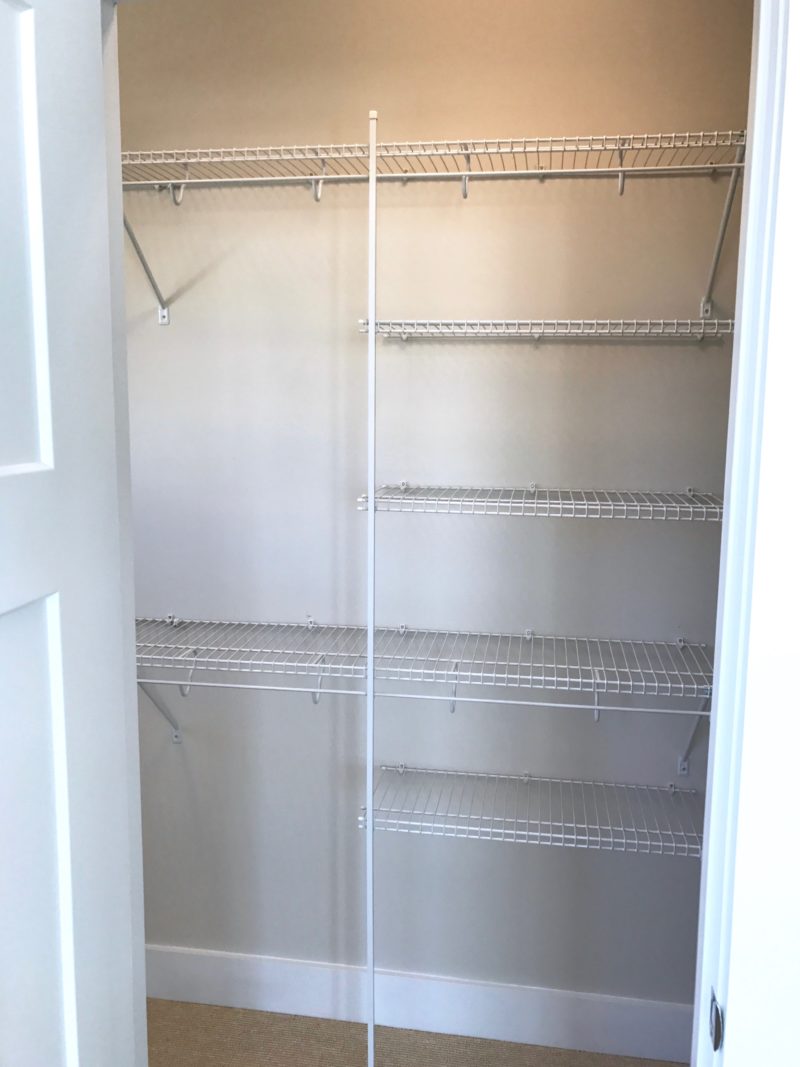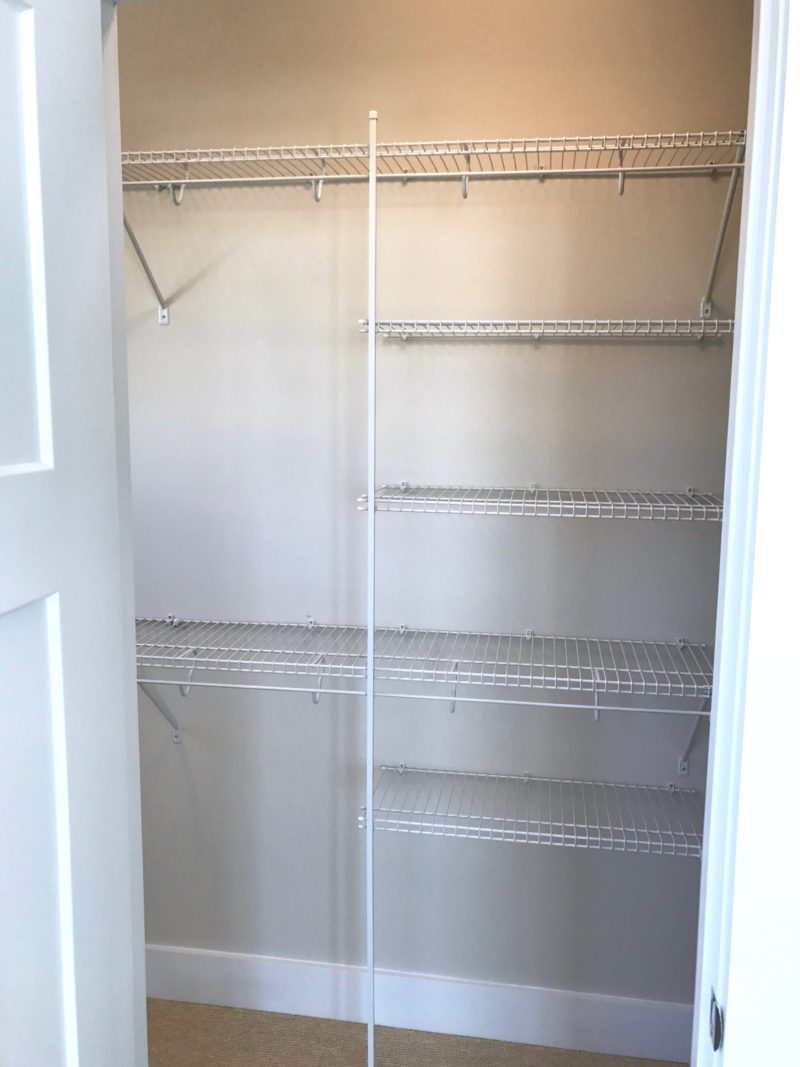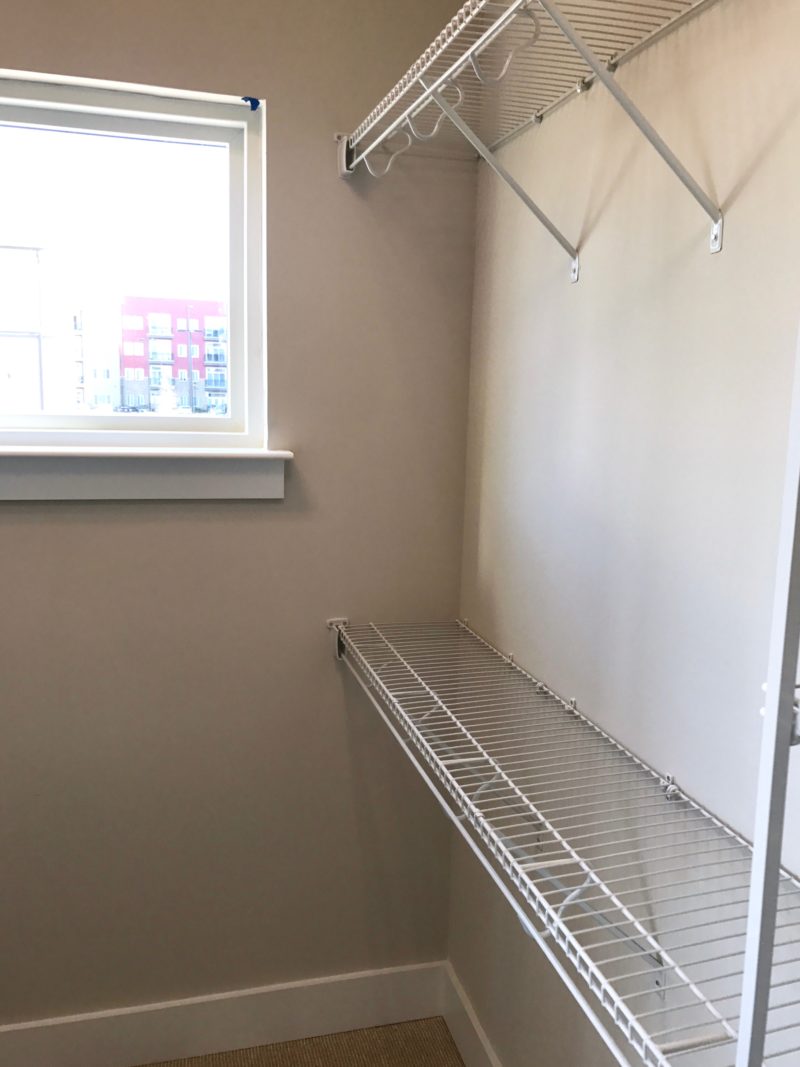 When we moved in, our closet had the standard wire shelving. It wasn't the most pleasing to the eye and there was a lot of wasted space so we knew we'd be upgrading it very soon. We looked at several companies around Charlotte and ultimately went with California Closets. I love how they have 4 levels of their system, from the minimalist wall-mounted system to closets with lights, doors, wood backing and crown molding. We went with the simple wall-mounted since our closet is narrow. Our consultant also helped us to design this in real-time with the help 3D CAD software that shows you exactly what your closet will look like (even with clothes hanging)!
Here's a look at our design and how it turned out!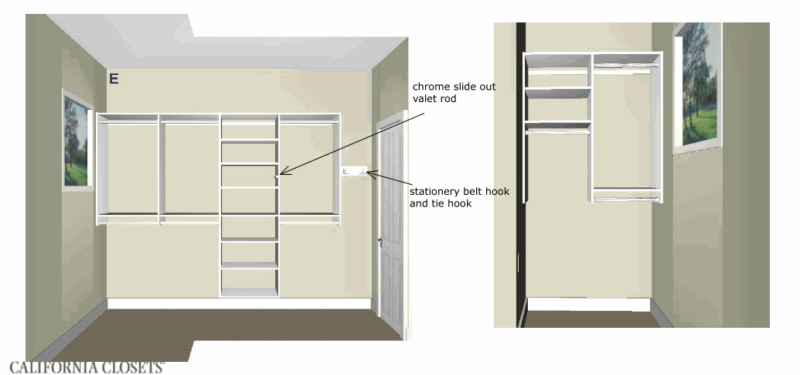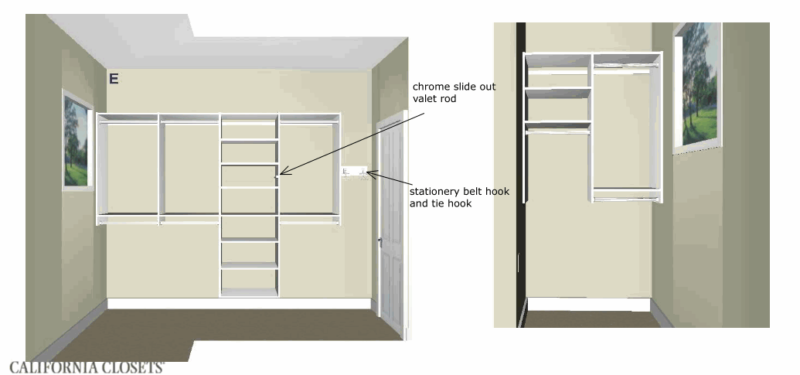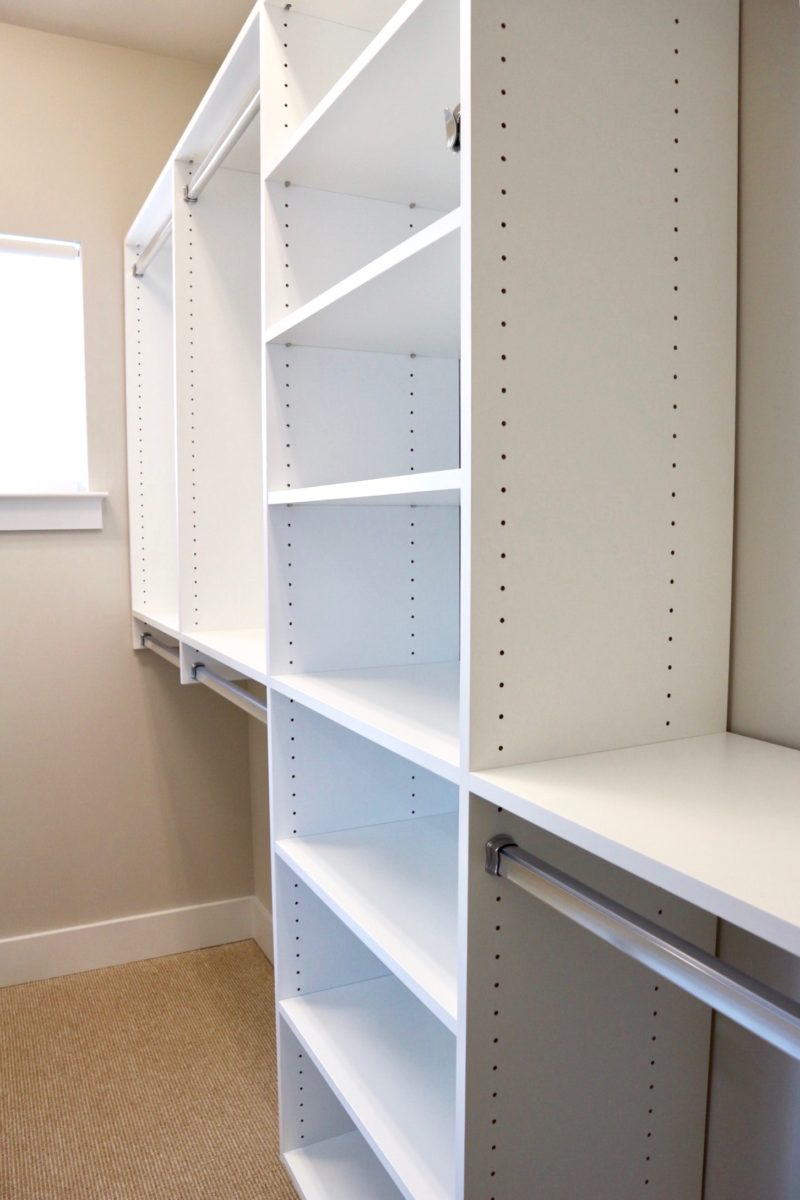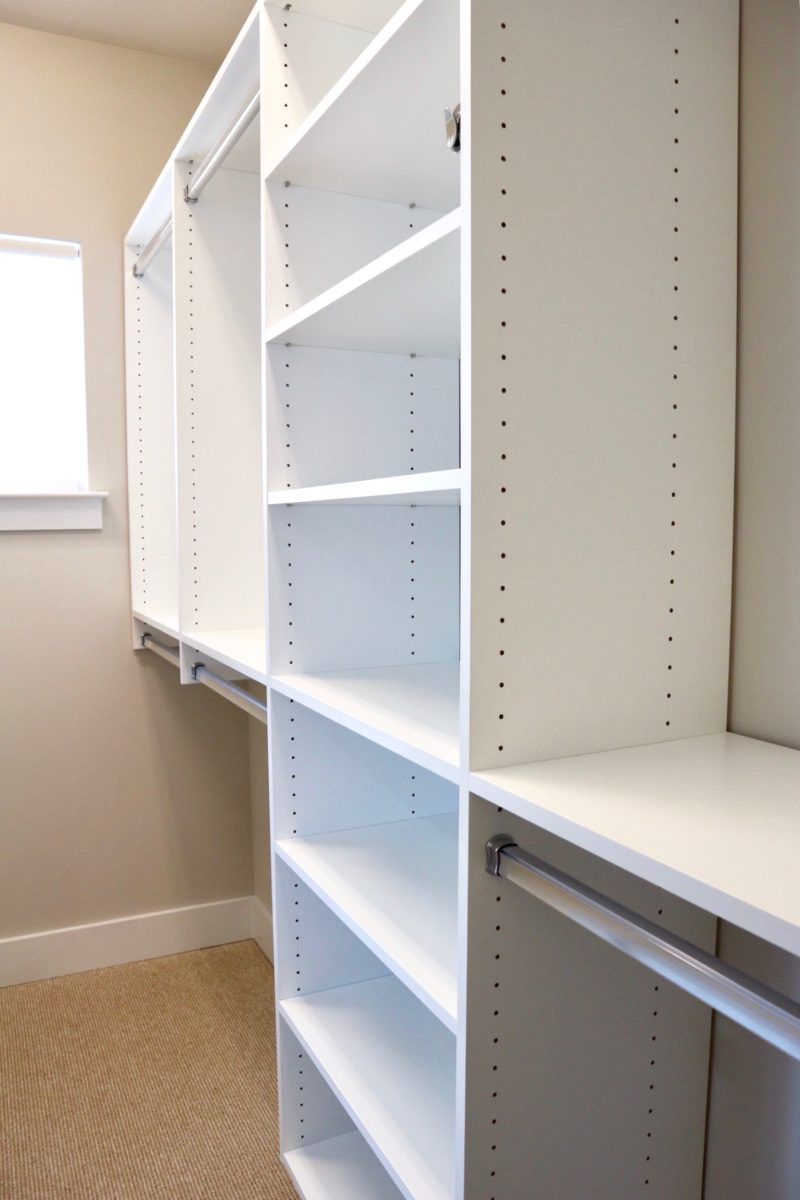 The main thing I wanted was a shoe shelf because those are the hardest items to store and keep organized. Currently we have 7 shelves but the great thing about this system is that you can easily add shelves or move things around. We added a lot more double hang space and one long hanging section for dresses. I actually measured it out and we added 38 extra inches of hanging space by updating our closet… yes, please!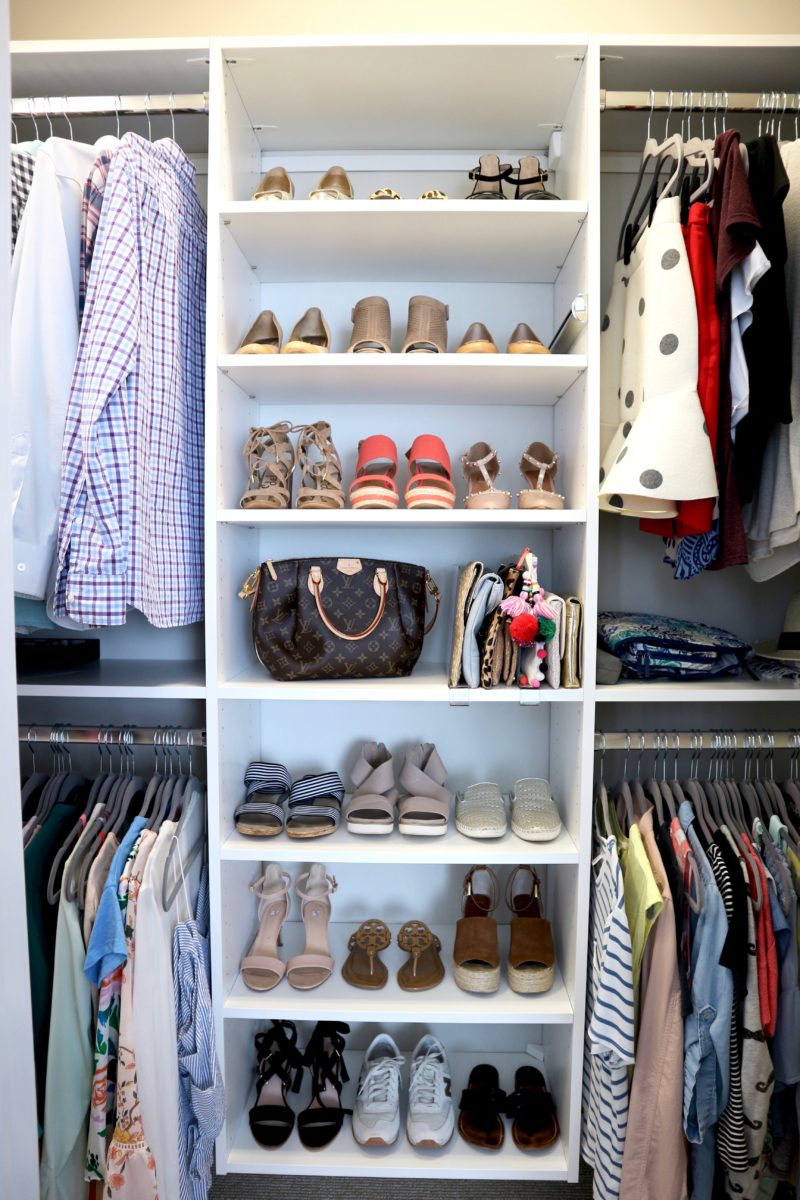 One cool feature in our closet is the overflow space under the stairs. This is where we store winter clothes & shoes, our hamper, bags, and other random stuff and it lets us keep the main closet nice and neat. We actually repurposed the wire from our original closet and added lots of shelves- thanks to Ryan's dad for making that happen! I would show you guys but… it's a little messy so I'll just keep that door closed 🙂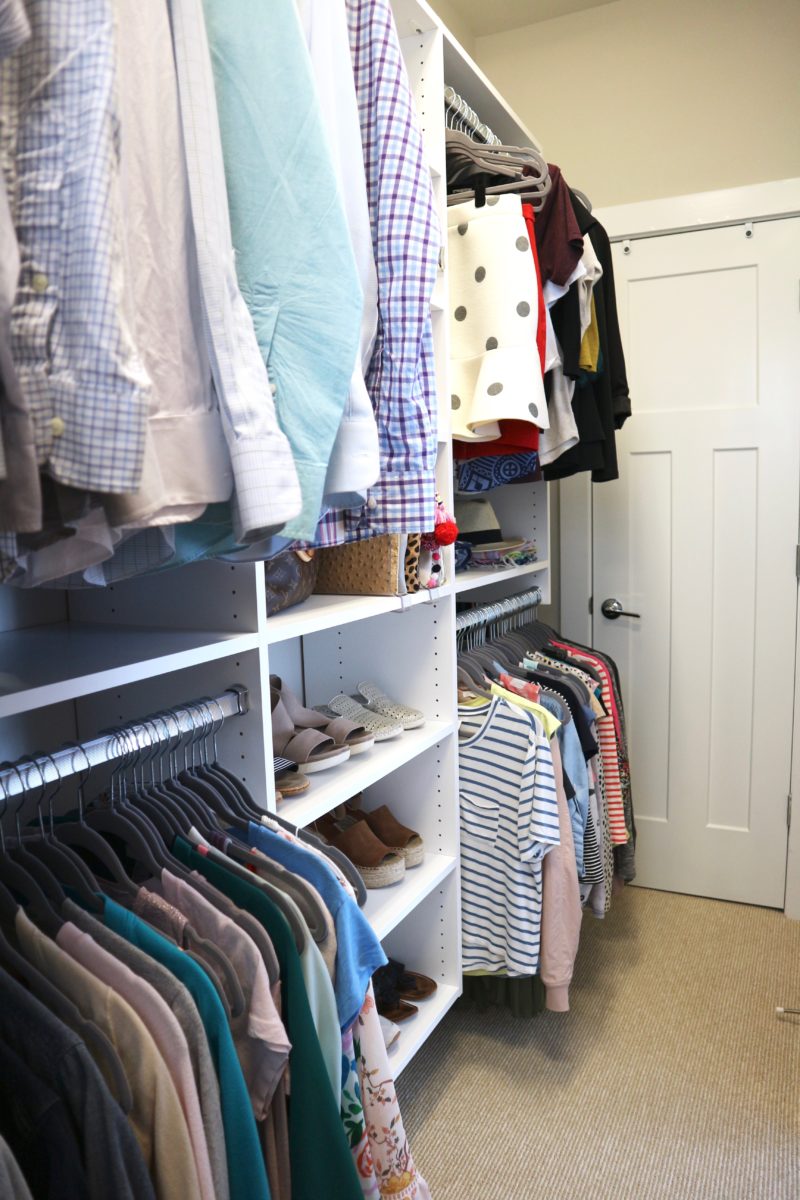 We didn't go crazy with accessories but got a belt & tie rack for Ryan and a pull-out valet rod which comes in so handy for outfit planning. Oh but speaking of accessories, our mismatched plastic hangers had to go and I ended up getting matching grey velvet hangers from HomeGoods.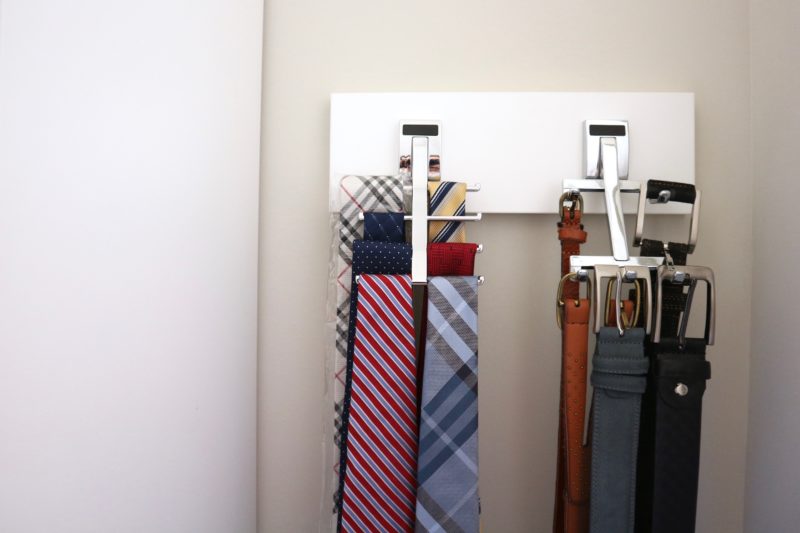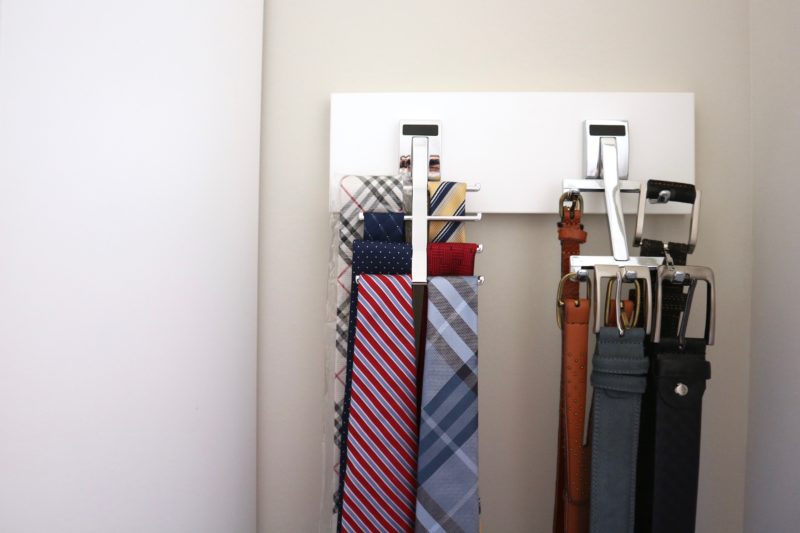 Clearly I don't have all my bags in this closet (most of them are in the overflow closet) but I wanted to have a neat way to store my clutches. I got these acrylic shelf dividers from Amazon and they were absolutely perfect! They allow my clutches to stand upright and makes them easily accessible.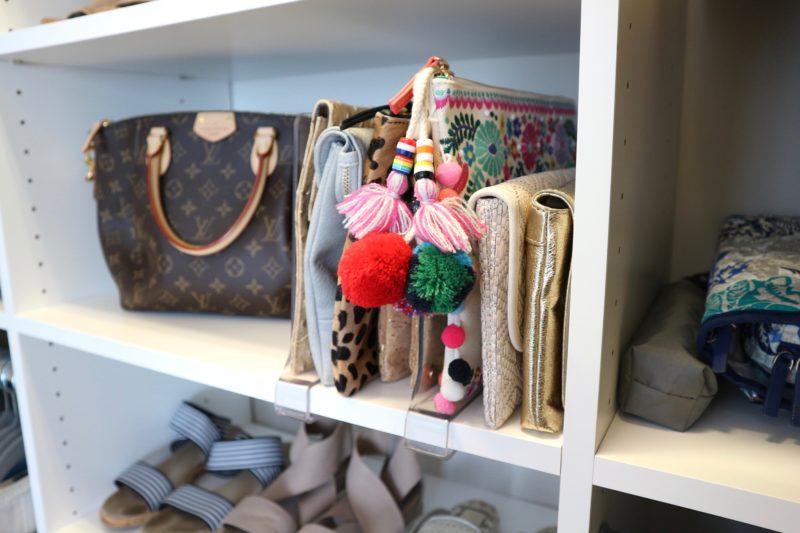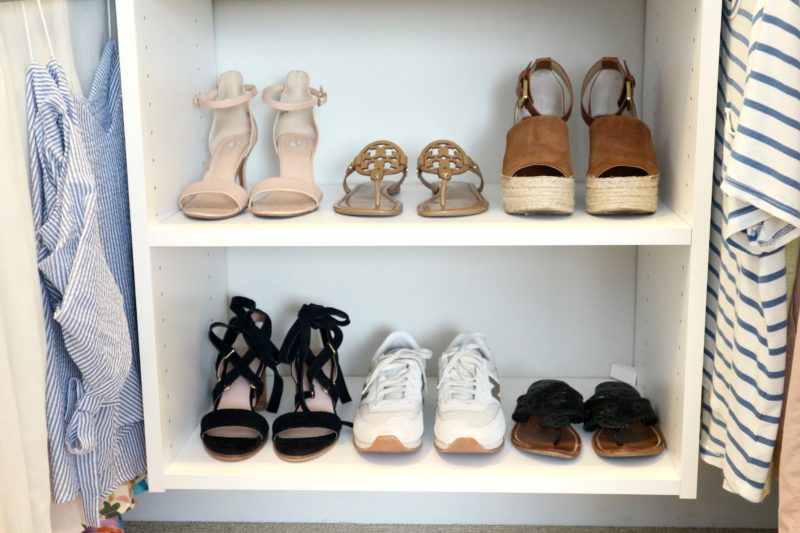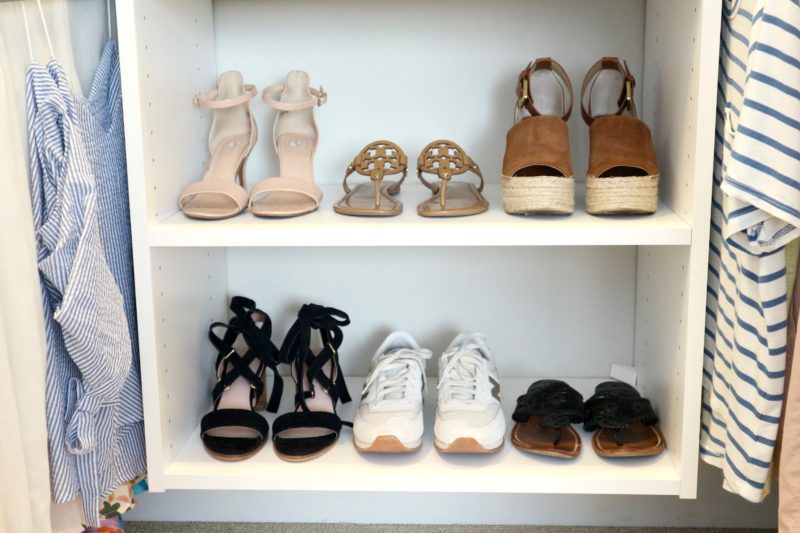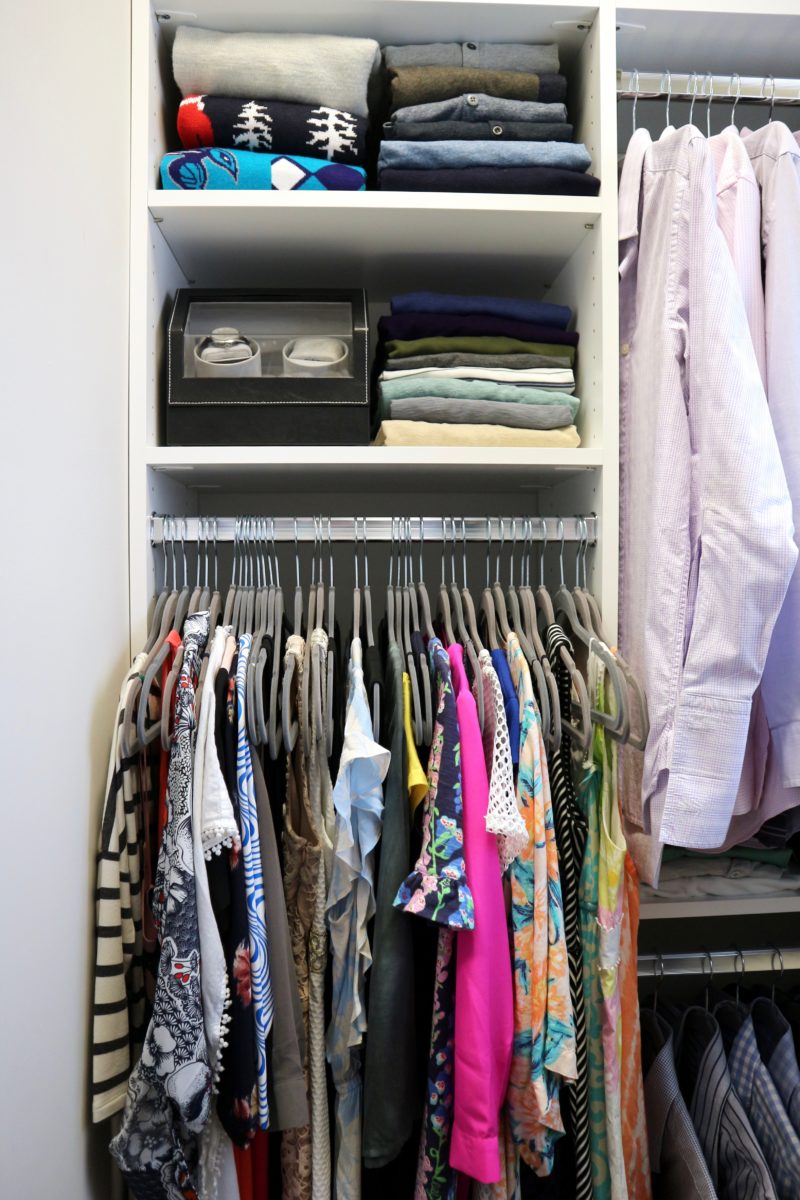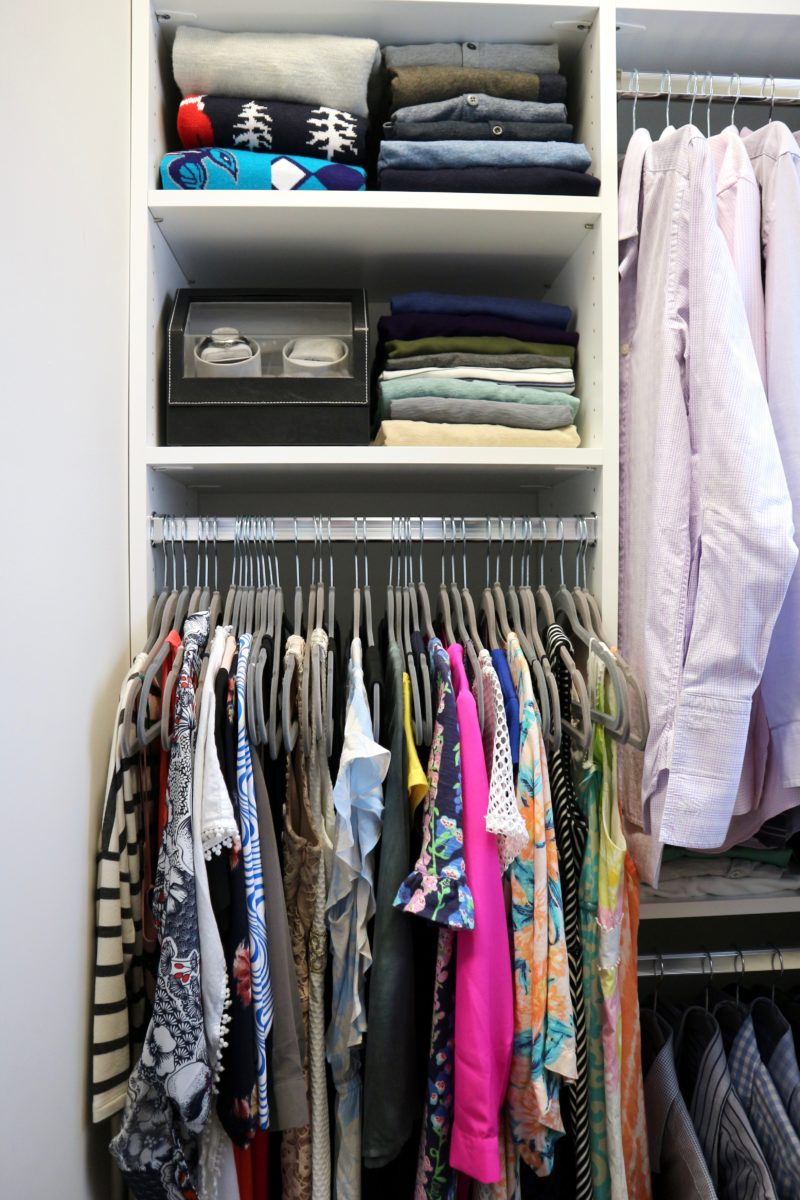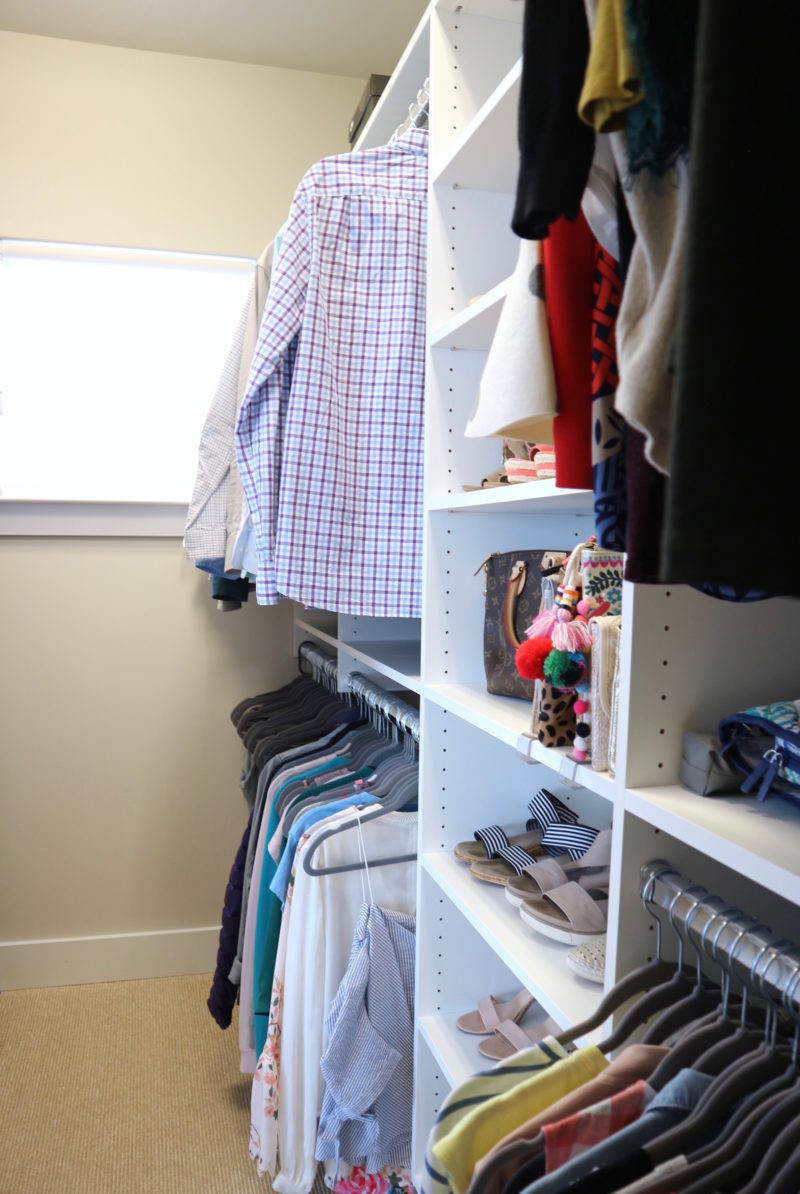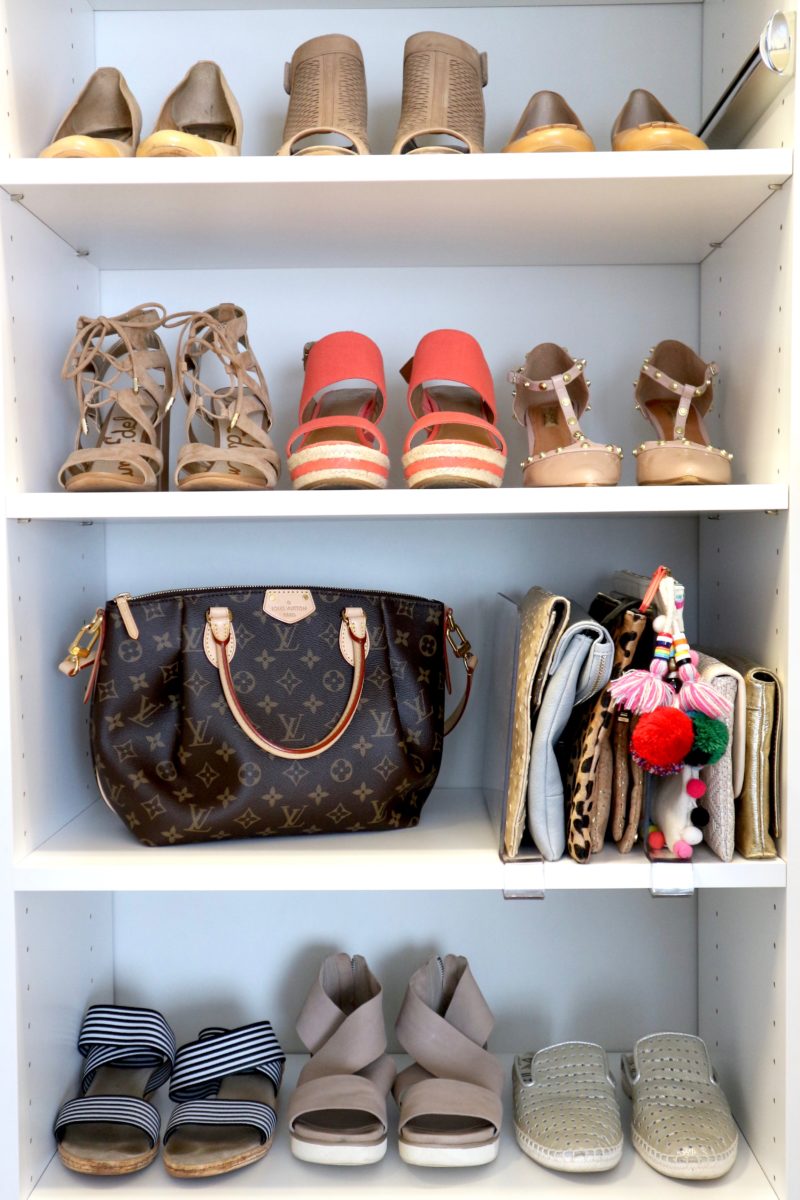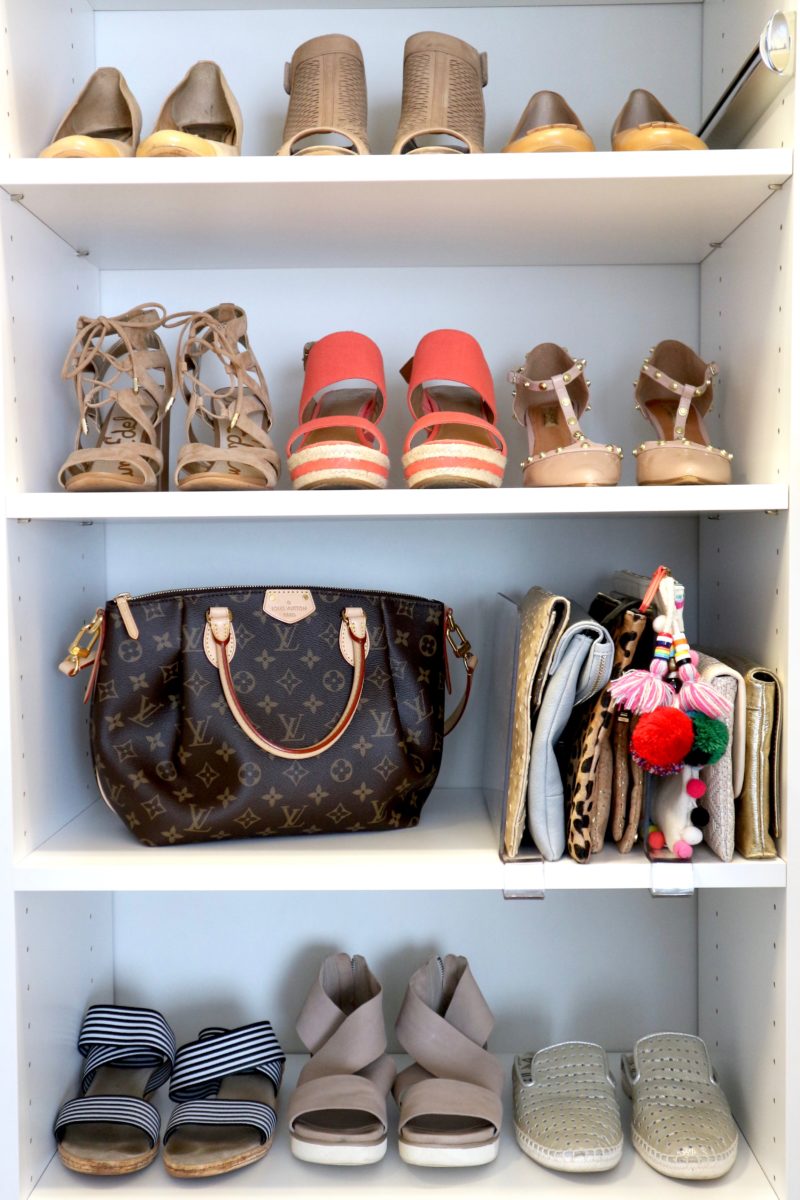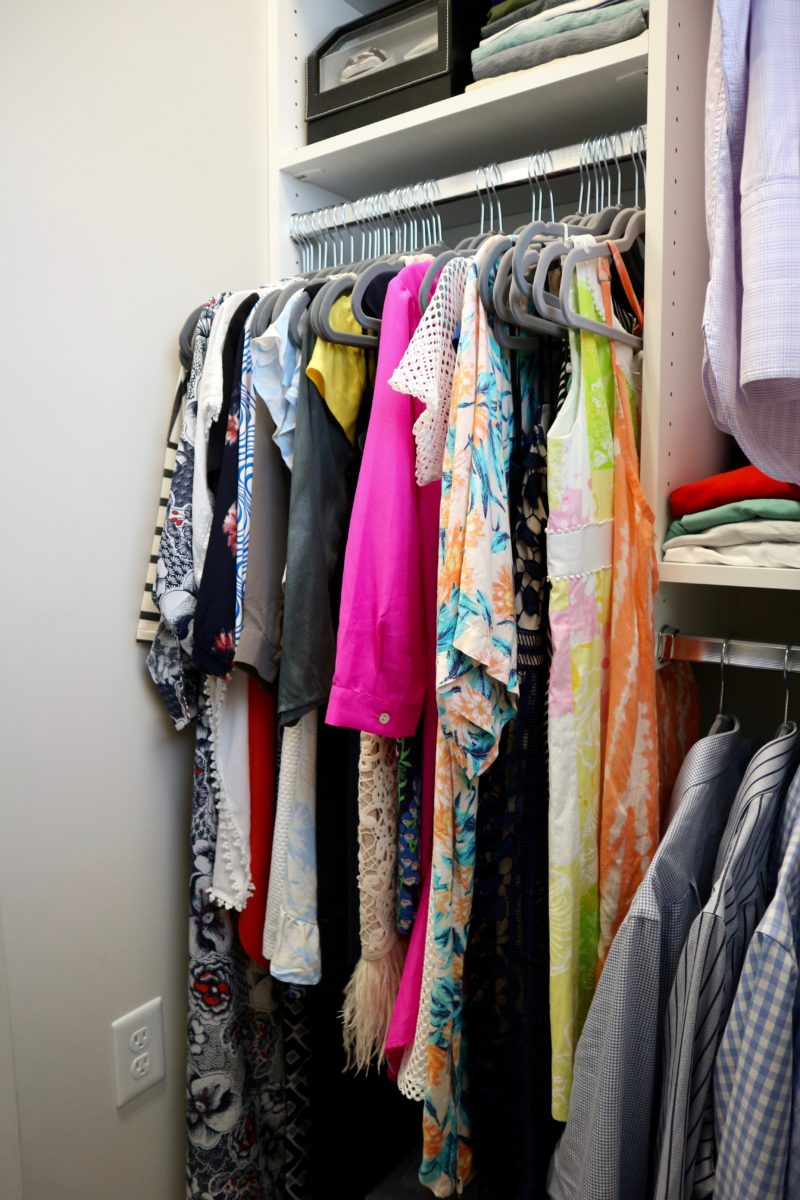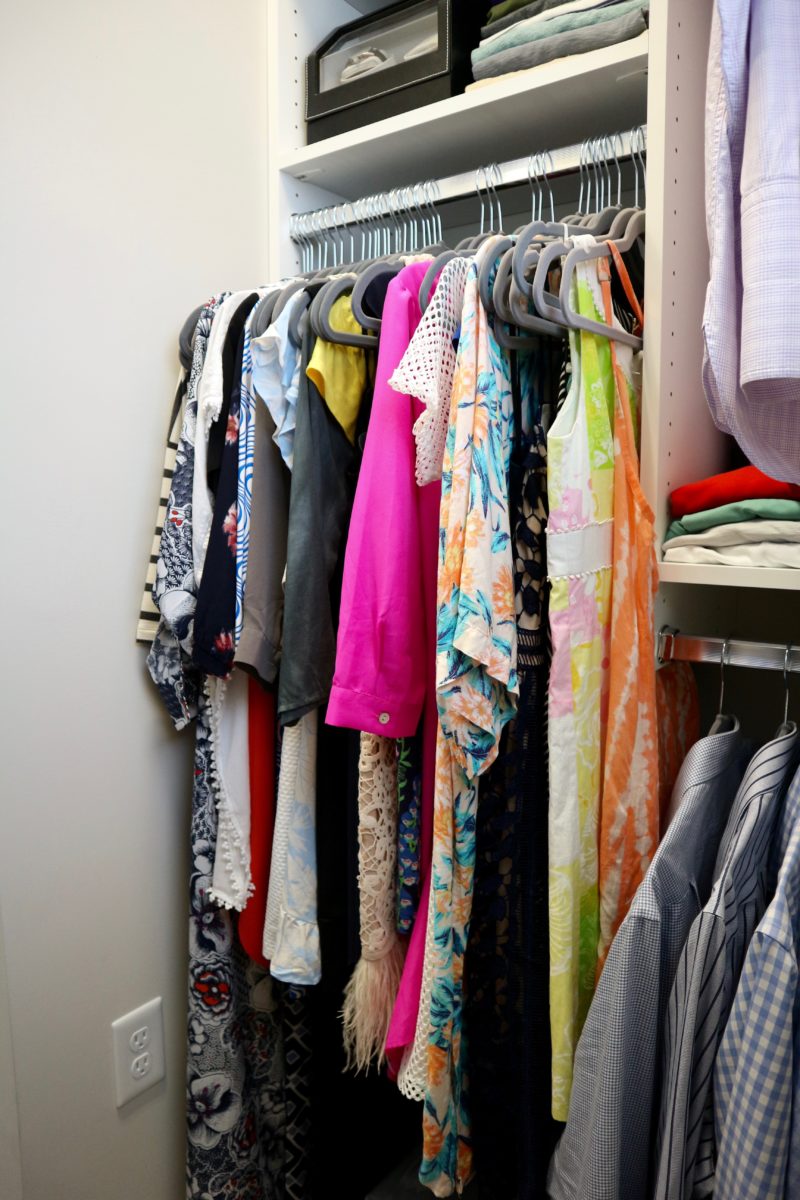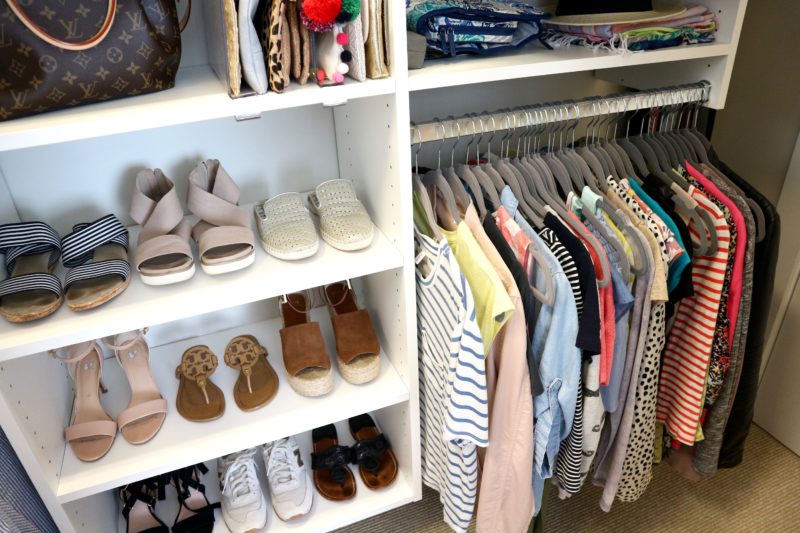 And that's our closet, y'all! You can probably tell how narrow it is but I just have to add that you should've seen some crazy contorted positions I had to get into to get these photos. It was a bit of a struggle, lol! Thanks for reading and I'll have more home tour posts coming very soon so stay tuned!!