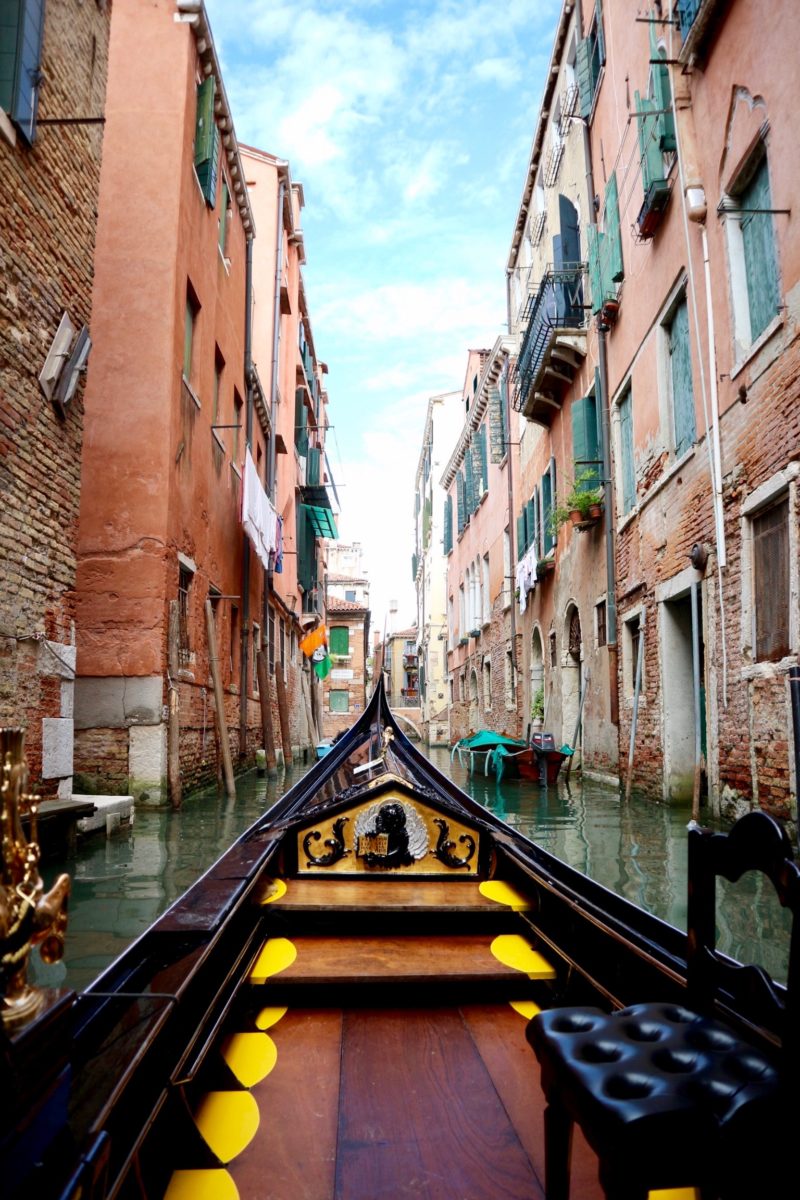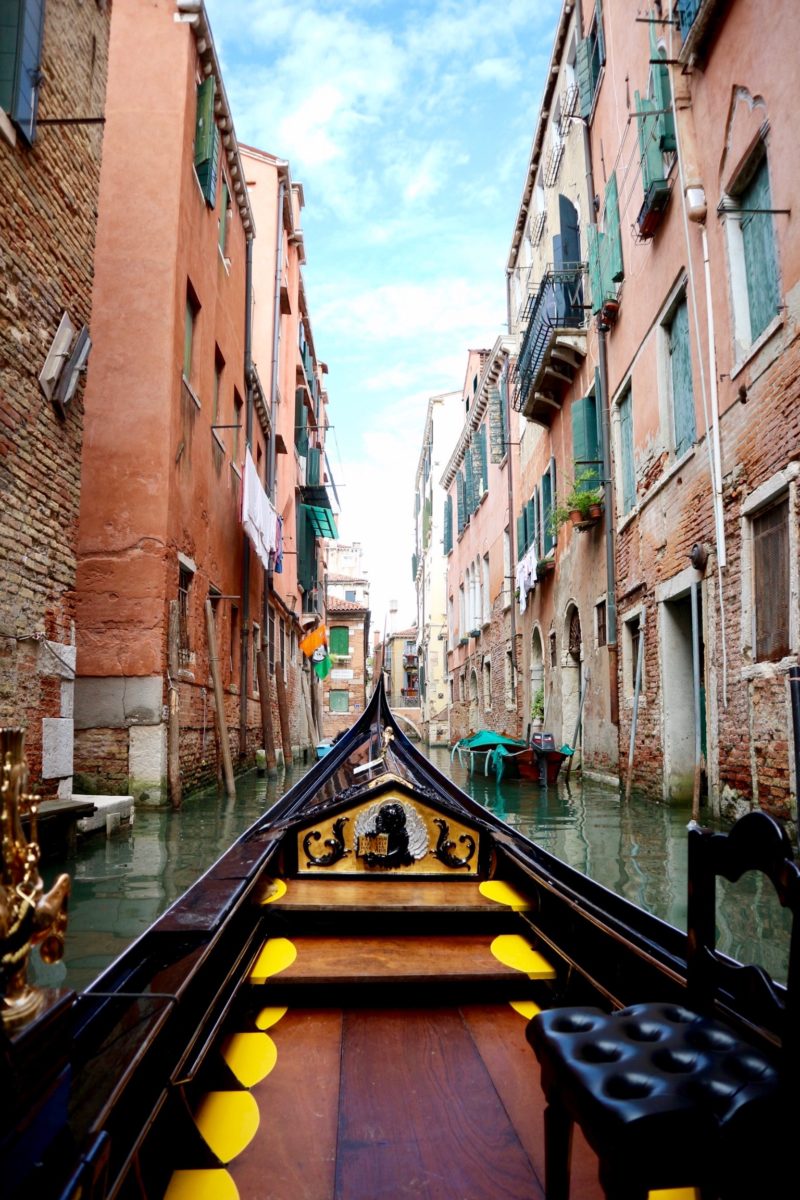 Hey y'all! I hope you guys had a sunny and relaxing Memorial Day weekend- how crazy is it that June will be here in 2 days?! I'm back with another Italy travel guide and today I'm sharing what we did in Venice! There wasn't a ton on the itinerary so our time here was mostly spent walking around and enjoying the city. I'll let the pictures do the talking!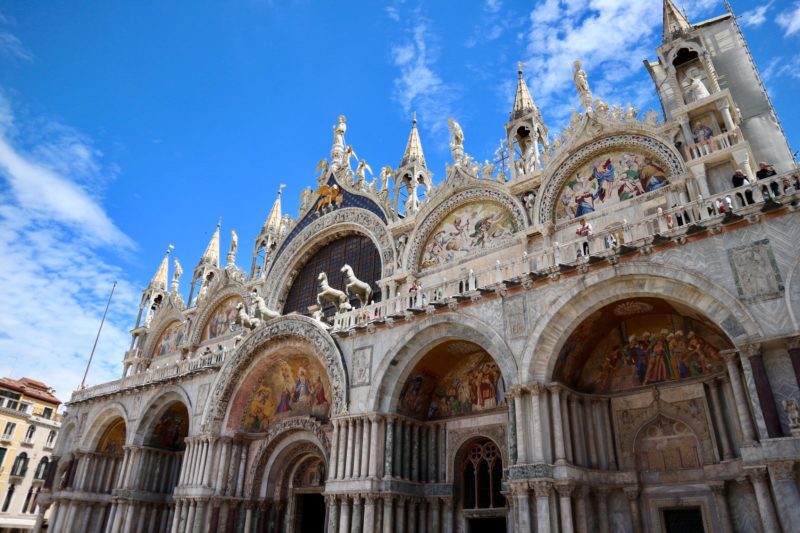 Venice was a dream!  It was one of the most touristy spots of our trip but just so unique, there's really nothing quite like it. The narrow streets, canals and bridges were so fascinating to see- did you know that the city is made up of 118 individual islands? No cars or motorcycles, everyone has to walk on foot.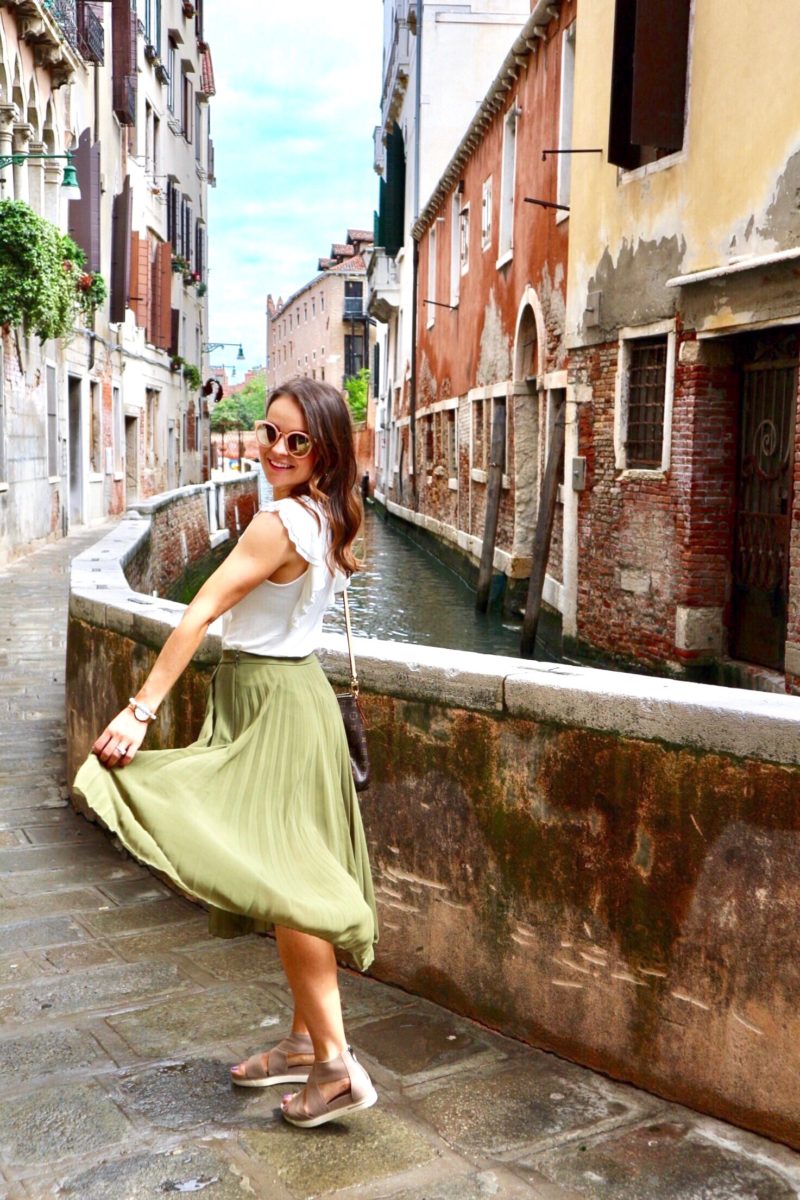 sunglasses (under $40)// top // skirt // sandals (SO comfy!)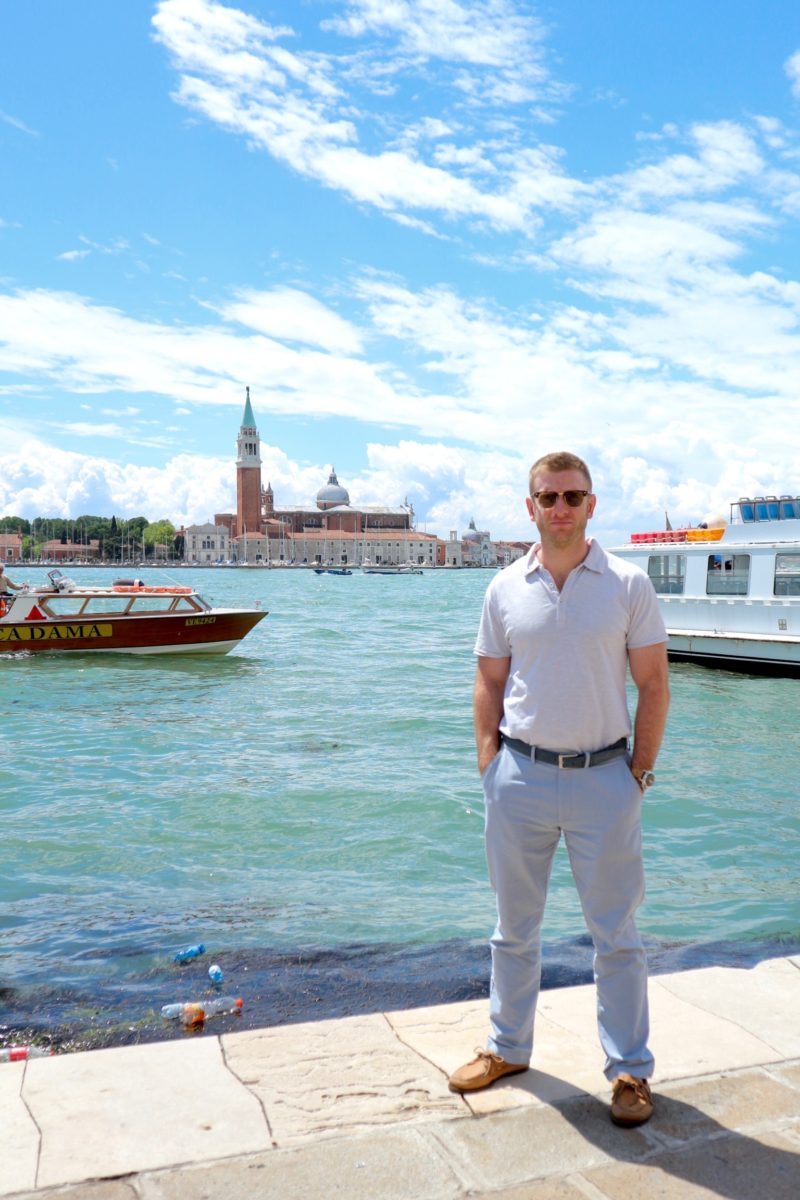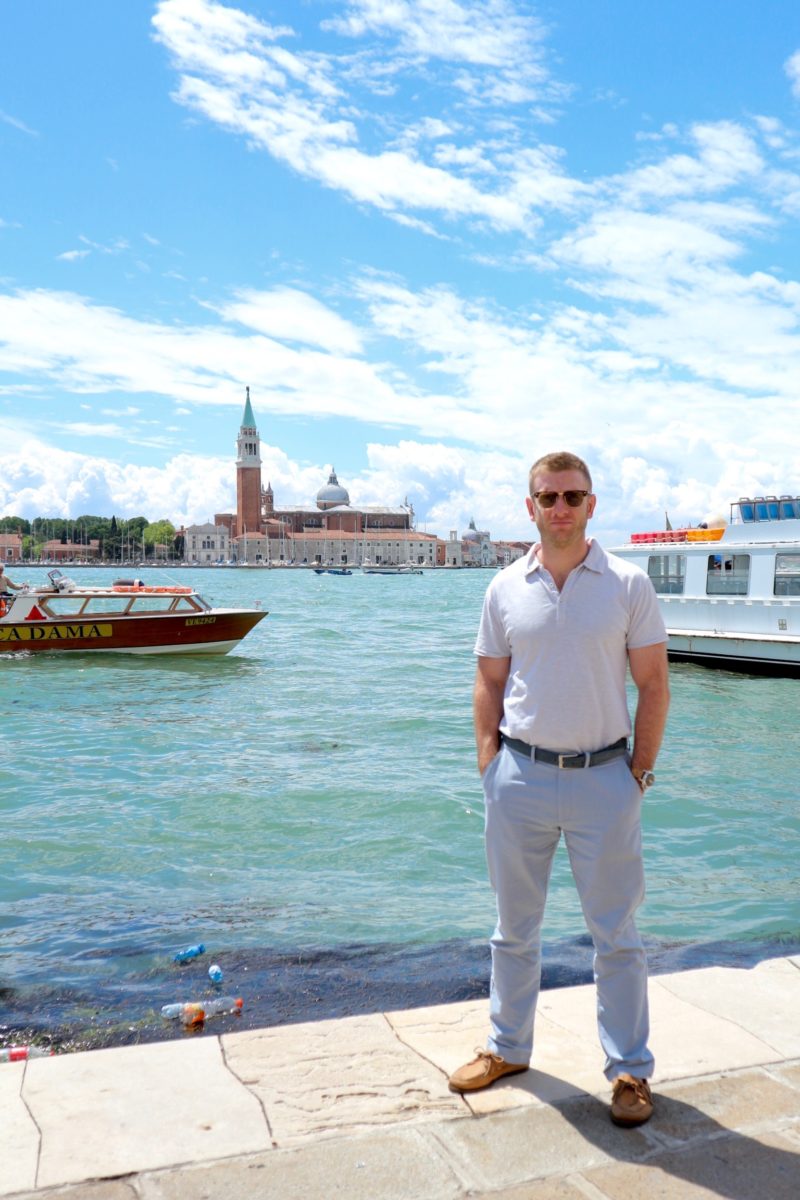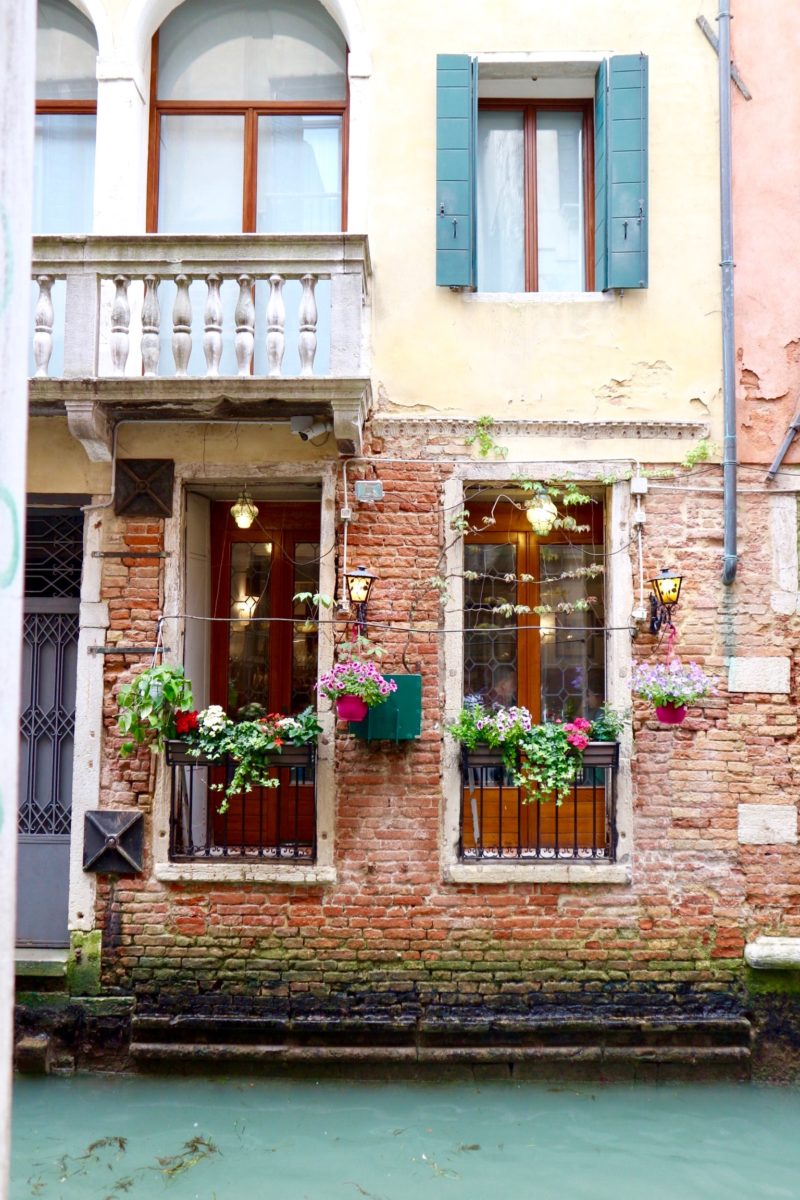 Where We Stayed
The hotel we stayed at was called Hotel Ca Zusto and we chose it because it was free with credit card points. The location was great because it was pretty close to the grand canal but not in a super busy area. It was walkable to the train and bus station/airport shuttles which was super convenient. The room was nice and breakfast was included which was decent.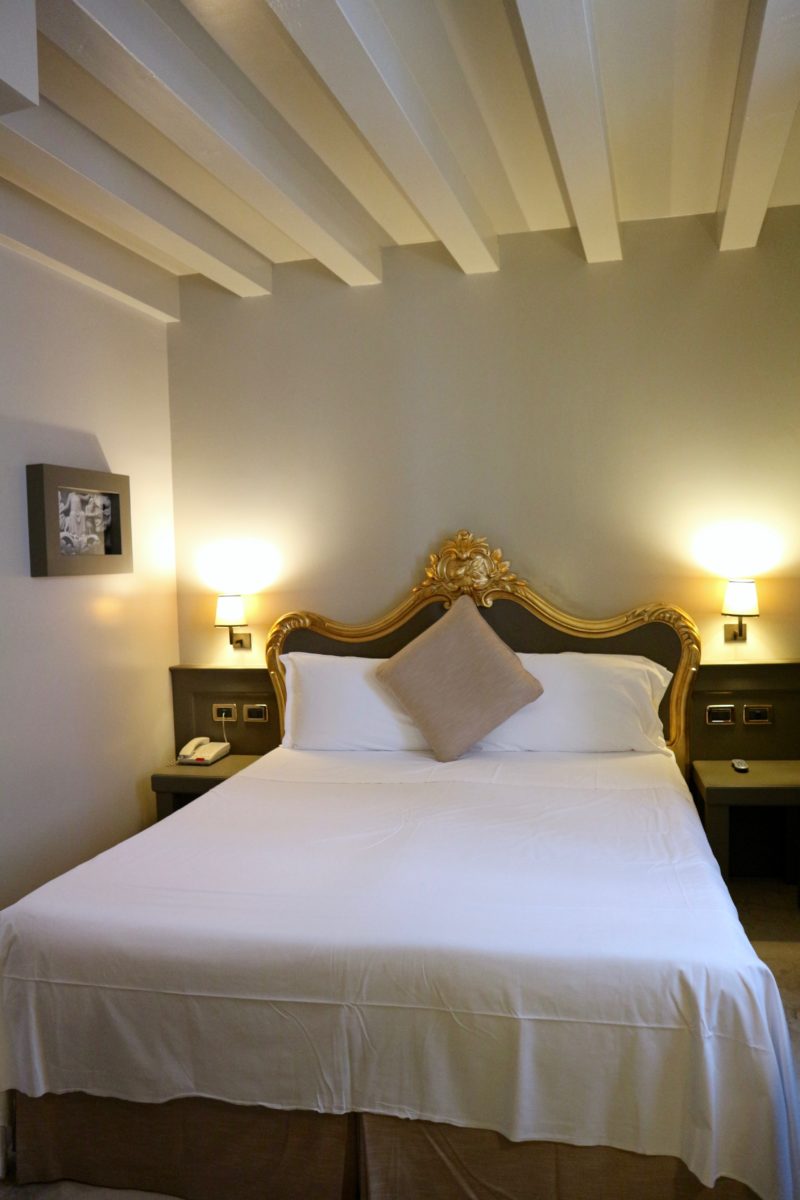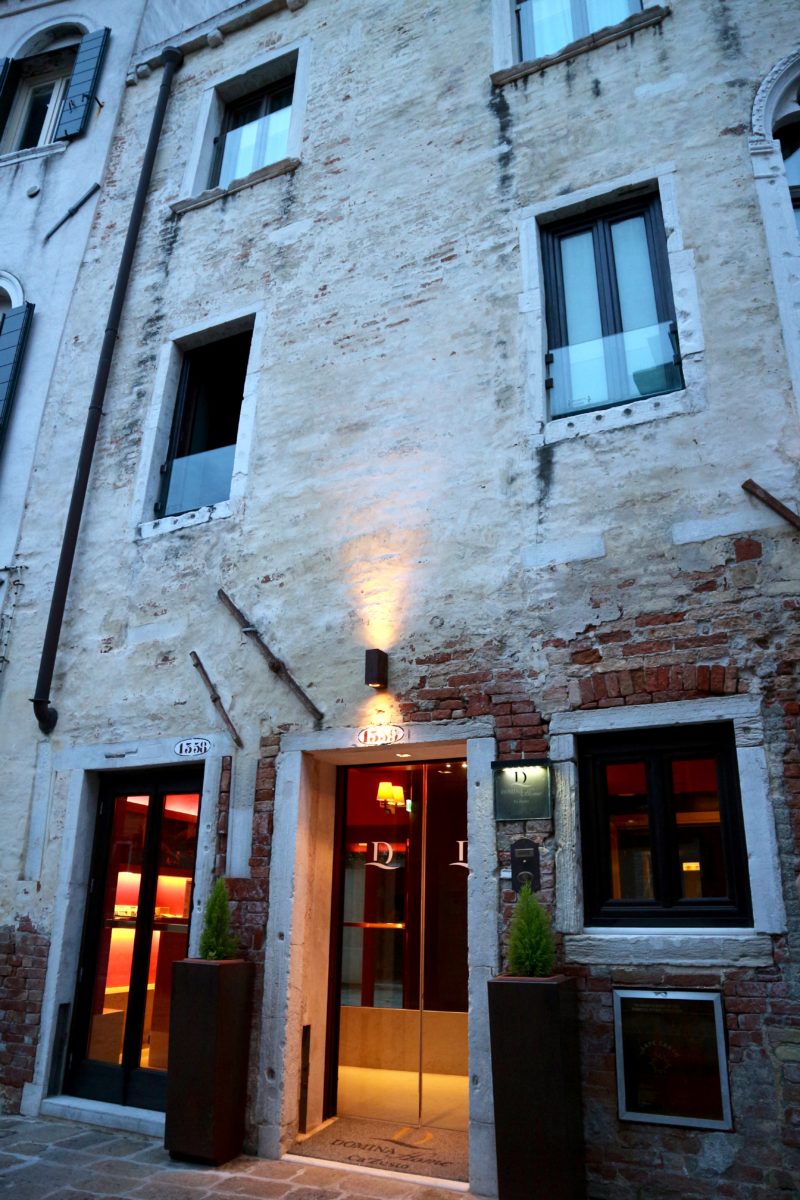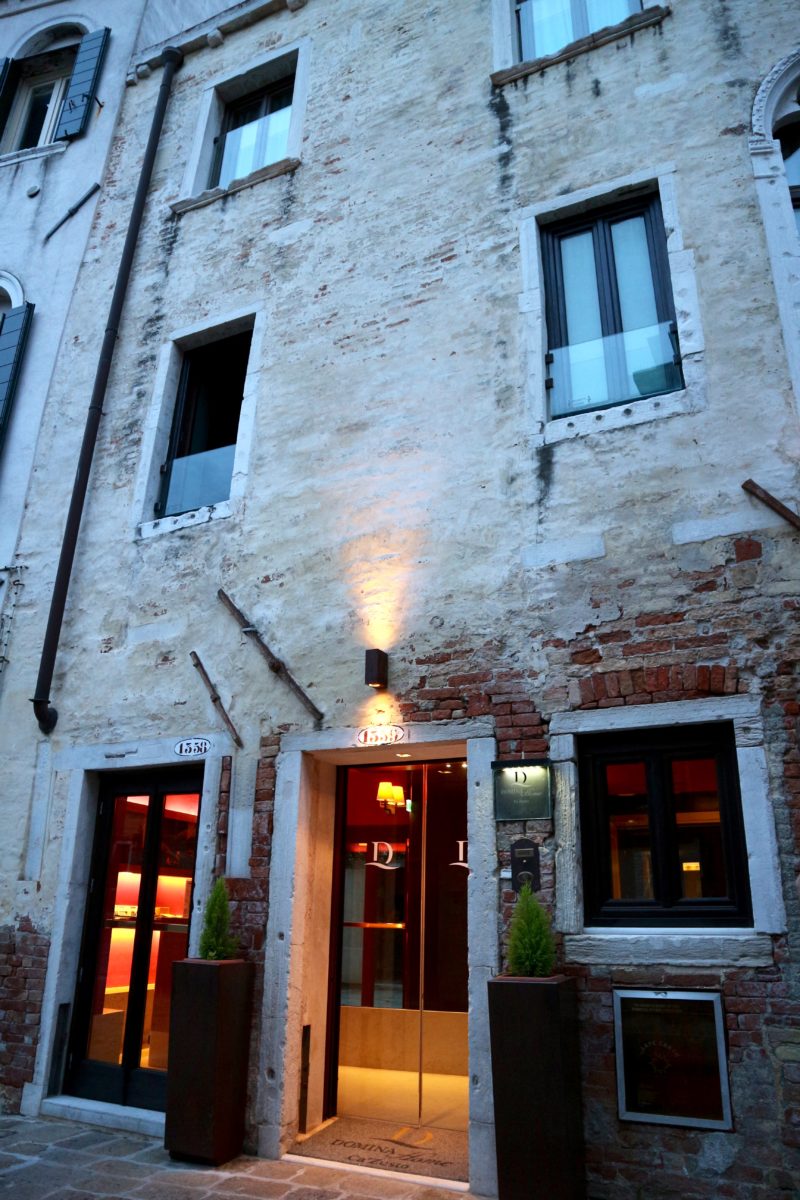 What We Ate
For some reason, food was not a highlight for us in Venice and surprisingly I have absolutely no photos of it! Bad blogger, I know. The first night we grabbed some quick pizza at a place near our hotel which held us over for dinner. This is somewhere where I wish we had done some more research regarding our food options. The first night we ended up eating at Caffe Saraceno because they had a cute outdoor space right on the grand canal but it was way overpriced for the food. The food was meh but the bellinis were great!
What We Did
The Rialto bridge is a must-see attraction as it is the biggest bridge that crosses the grand canal. Both sides of the canal are lined with tons of restaurants and shops. This is definitely one of the most touristy areas so be prepared to wait in line to get your photo on the bridge while avoiding selfie sticks.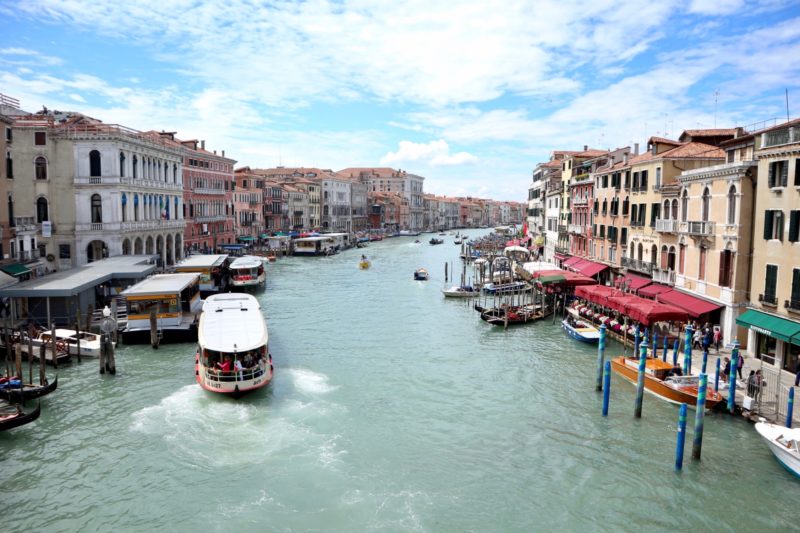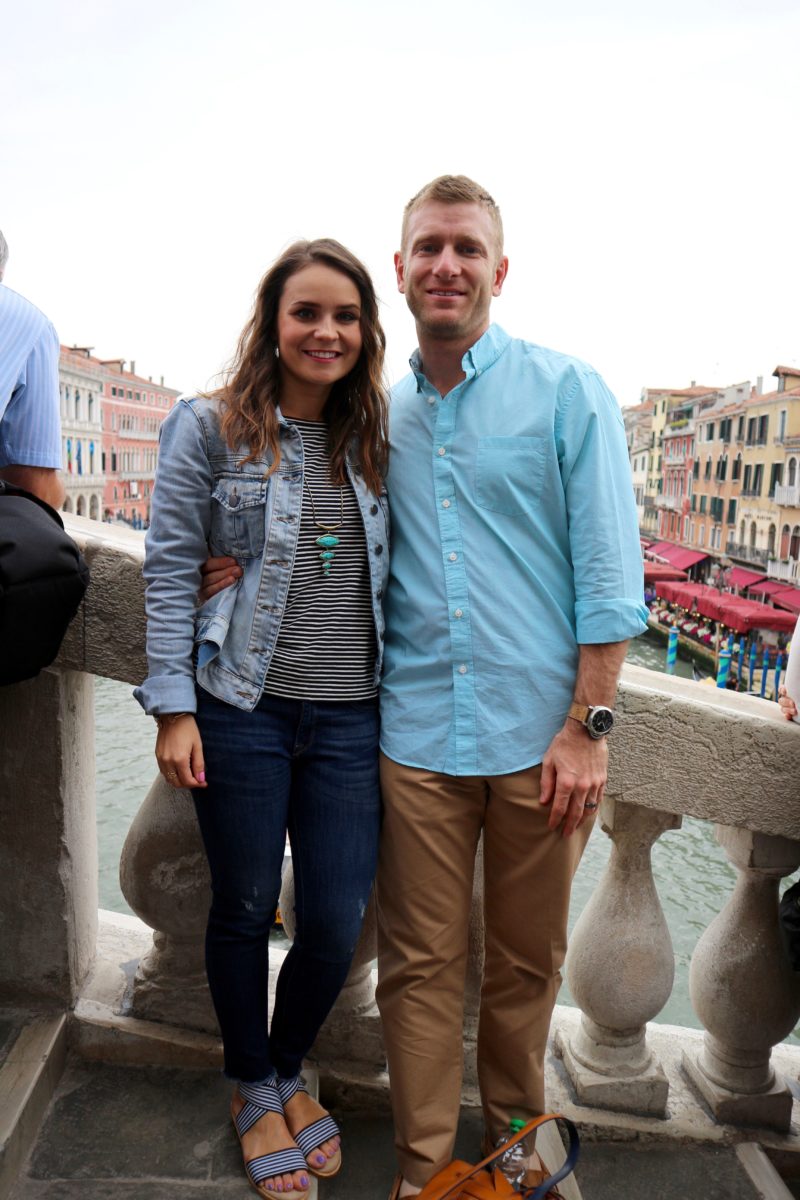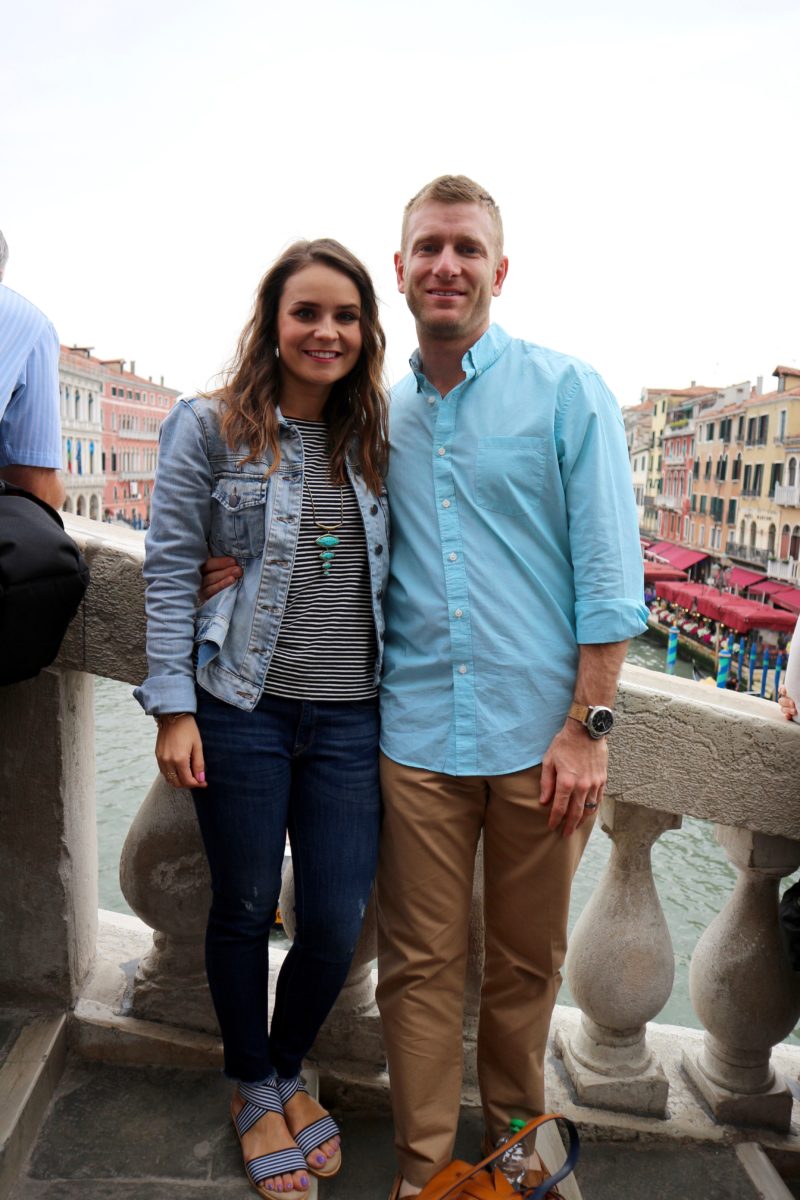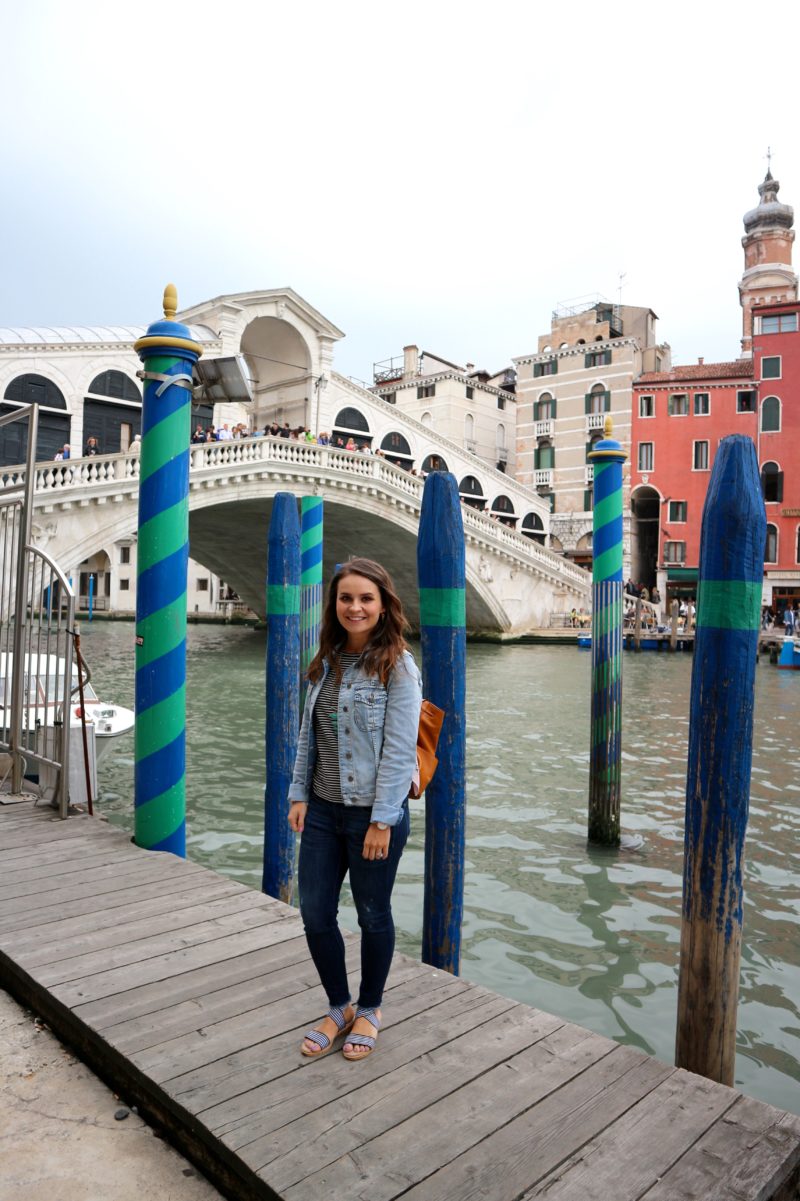 We went to check out some shops in the T Fondaco Dei Tedeschi, a luxury shopping mall in Venice (mostly to escape the drizzle) but were pleasantly surprised when we got to the top floor. There is an event venue up there complete with a
huge
rooftop terrace overlooking the whole city. I would've never known this was up there but we're so glad that we stumbled upon these awesome views!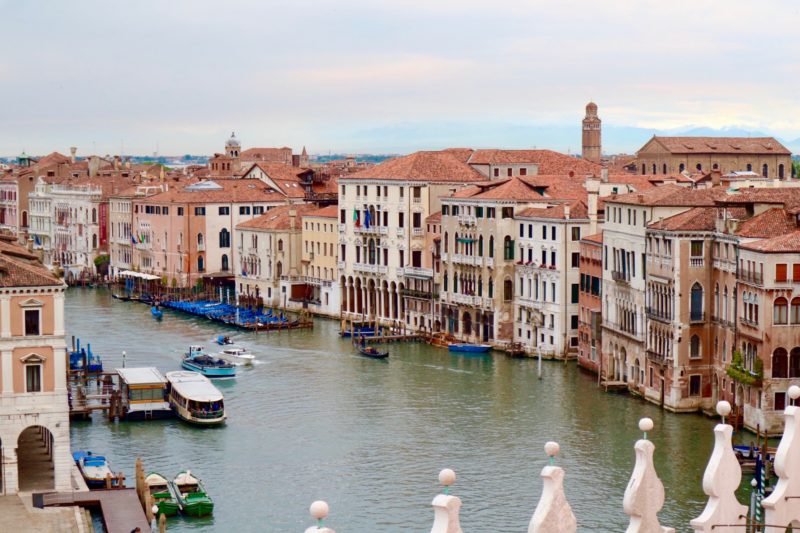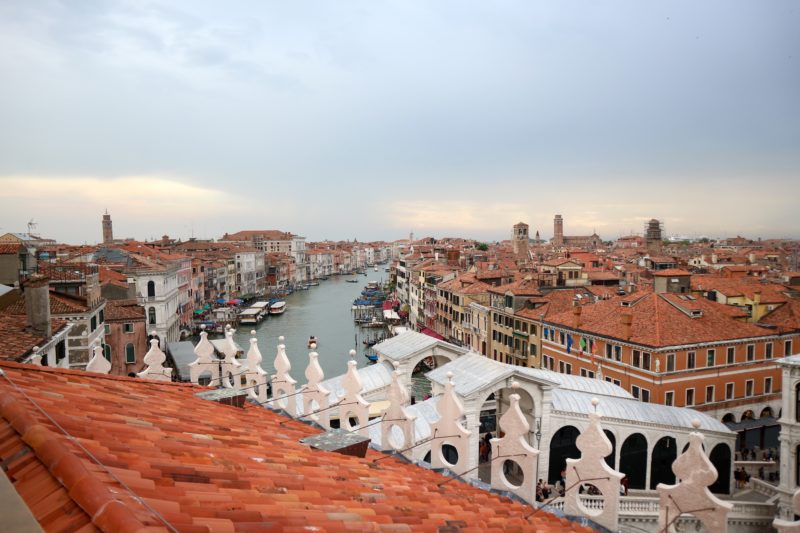 And can you really say you've been to Venice without going on a gondola ride?! This may have been my favorite thing that we did on our entire trip- a bucket list item for sure! The second day we woke up to gorgeous weather so this was the first thing on our agenda. It was €80 per couple for a 30 minute ride which is a tad pricey, but 100% worth it. It was so cool to ride through the canals and hear a little bit of history about the city (not to mention it made for some amazing pictures)!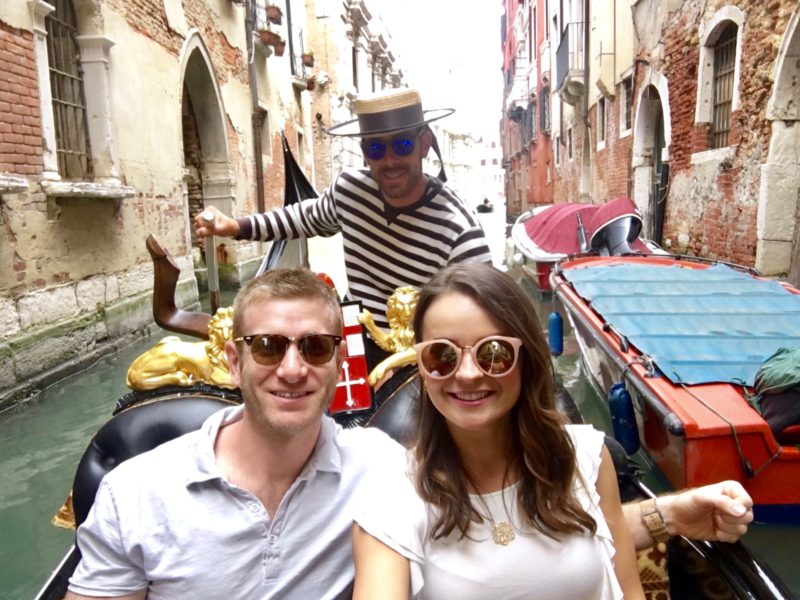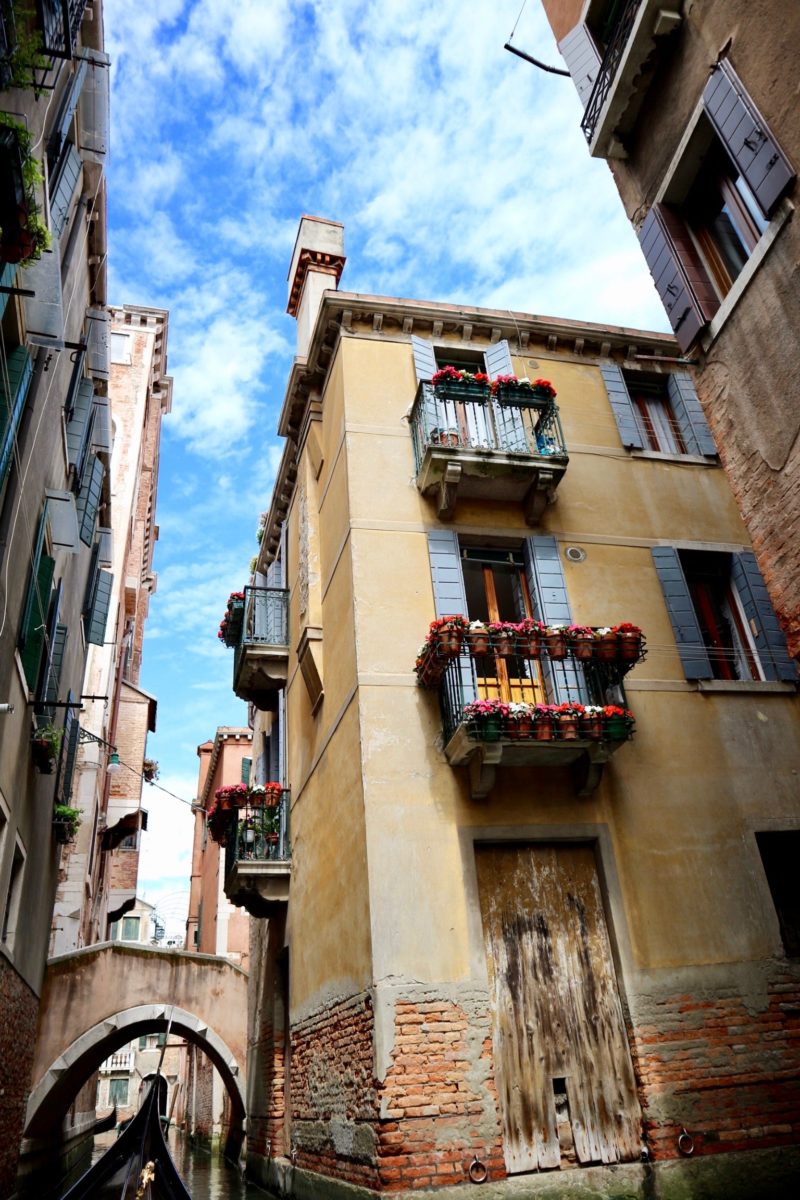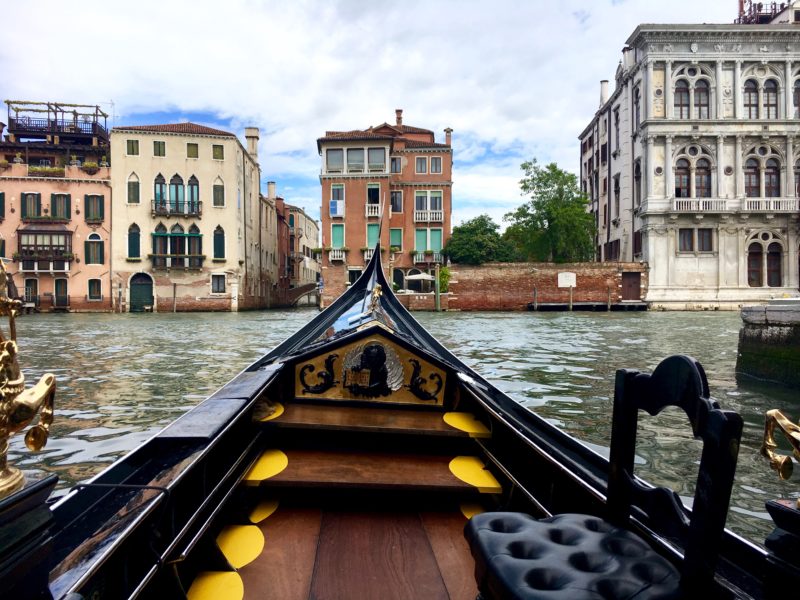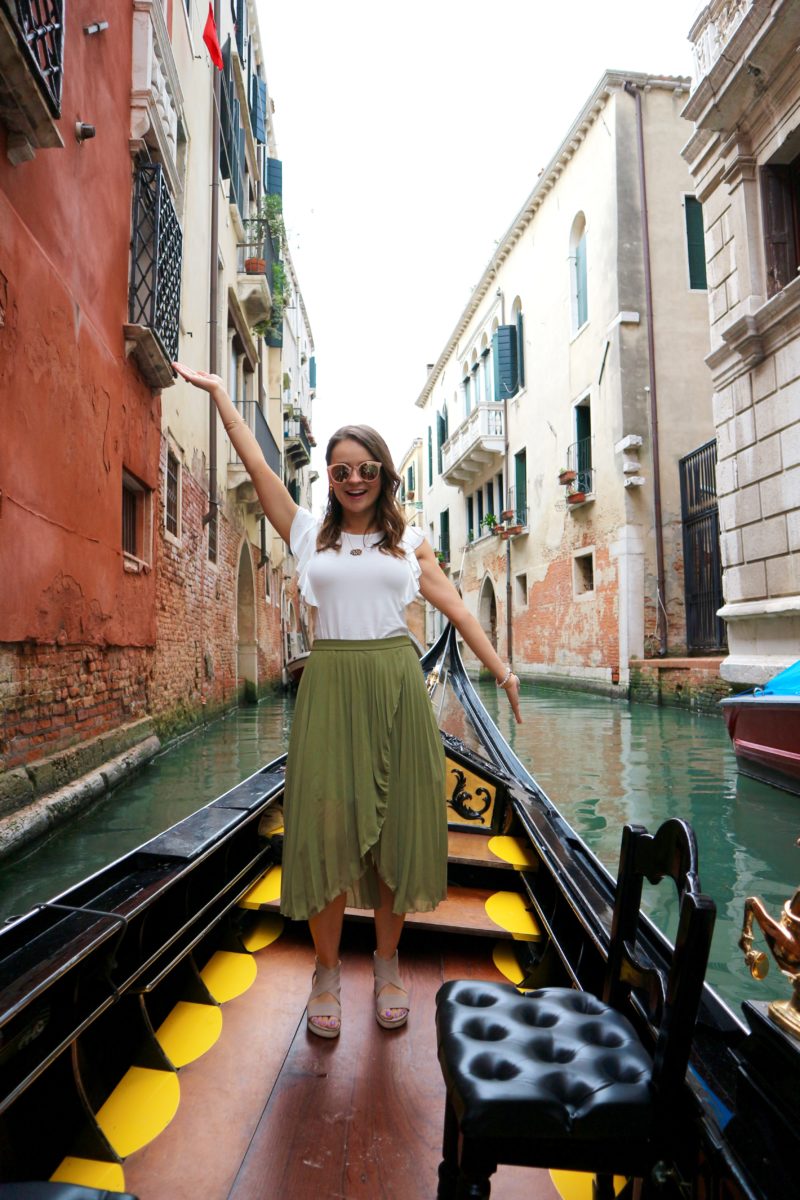 Here we are in St. Mark' Square right in front of the basilica (where all the pigeons are, even though there are none in this picture). We tried to go the first day but they wouldn't let me in with my backpack so we came back the following day to check out the inside. Very ornate but there wasn't a ton to see inside, unless you wanted to pay extra to go up to the balcony. Be forewarned, it's super crowded in there!
There was plenty to see around the square and it overlooked the gorgeous blue water. There were so many artists out there displaying their work so Ryan & I picked up an oil painting to hang in our new home!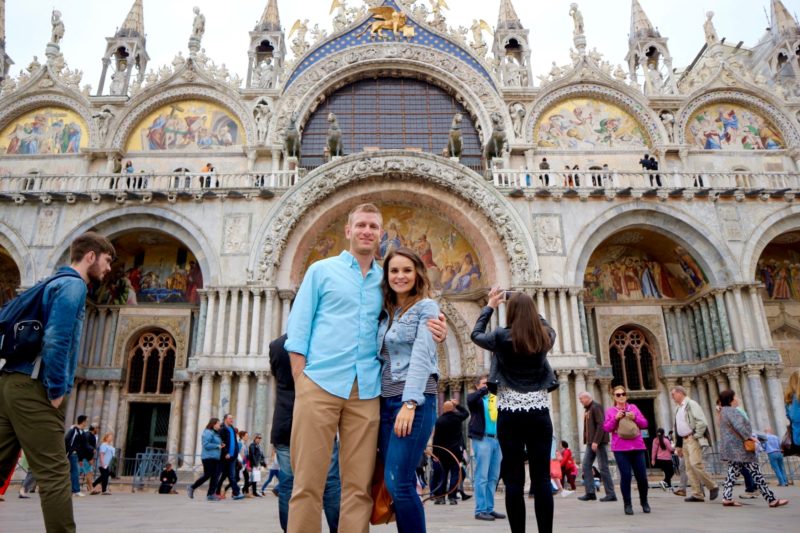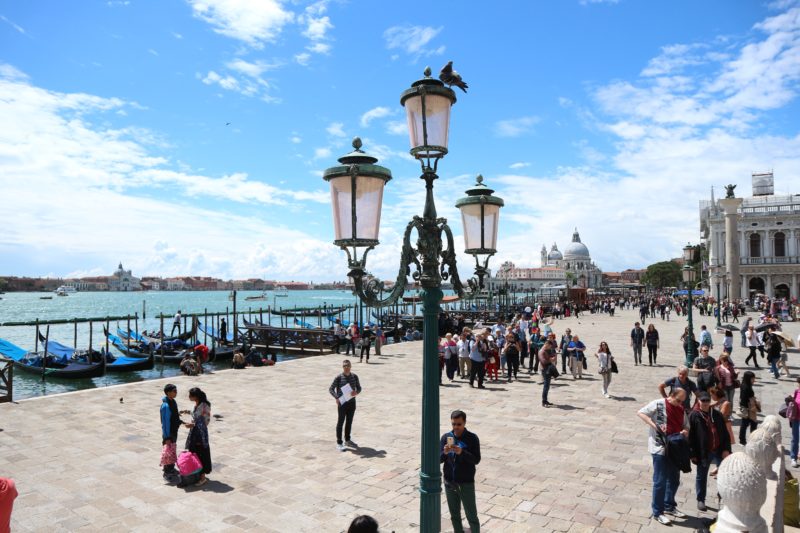 I wish we could have stayed in Venice longer, but we were super excited about our next destination, Positano!! We left this afternoon and took a flight to Naples to see the southern coast of Italy. Thanks for reading and check back later this week for my next travel guide!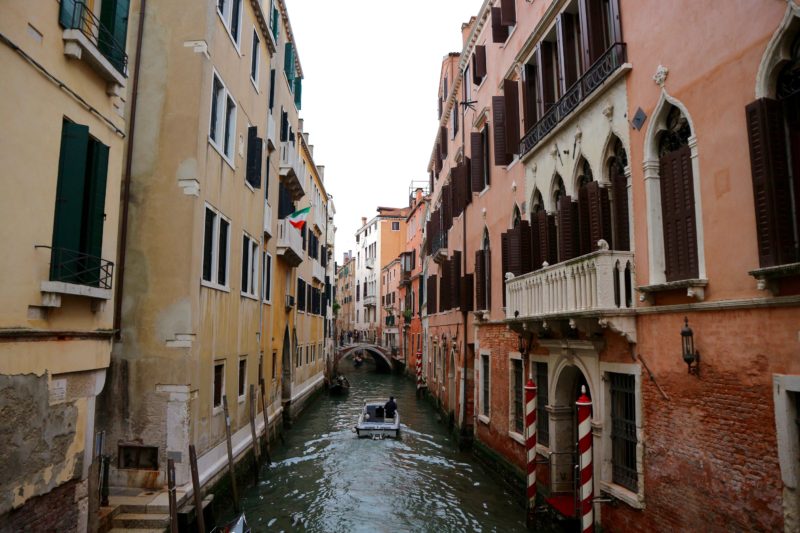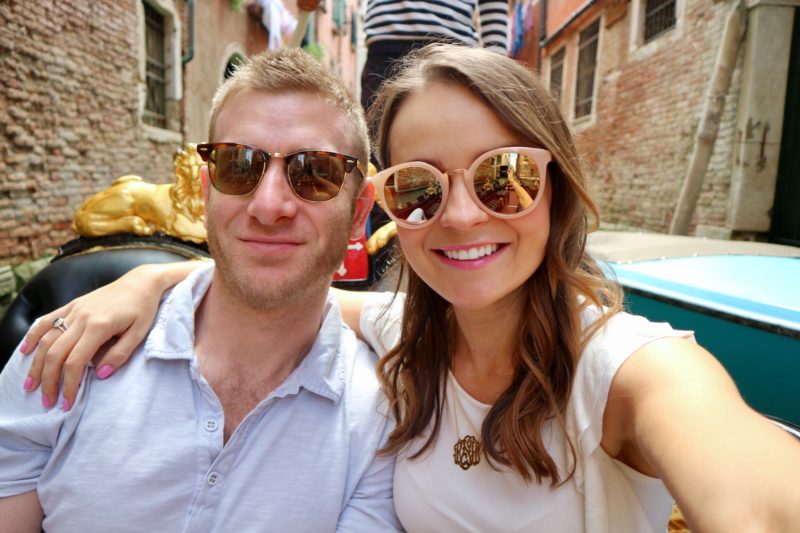 See my other Italy travel guides here:
Florence
Cinque Terre