Following last week's home update post, I've had several questions about the Ring doorbell so I thought it would be a good idea to do a full review for you guys. Spoiler alert: I'm obsessed and it's one of my favorite new additions to the house!
WHAT IS IT?
Ring is a video doorbell that connects to an app on your phone so you can always see who's at your door. It comes in two different versions- Ring which can be used with or without a hardwired connection or Ring Pro, which needs an existing hardwire to install. Ryan originally got me the battery powered one but after seeing where our doorbell was on the new house, we opted to get the Ring Pro because it was narrower and would better fit in the space. It has video and sound capability as well as motion detection.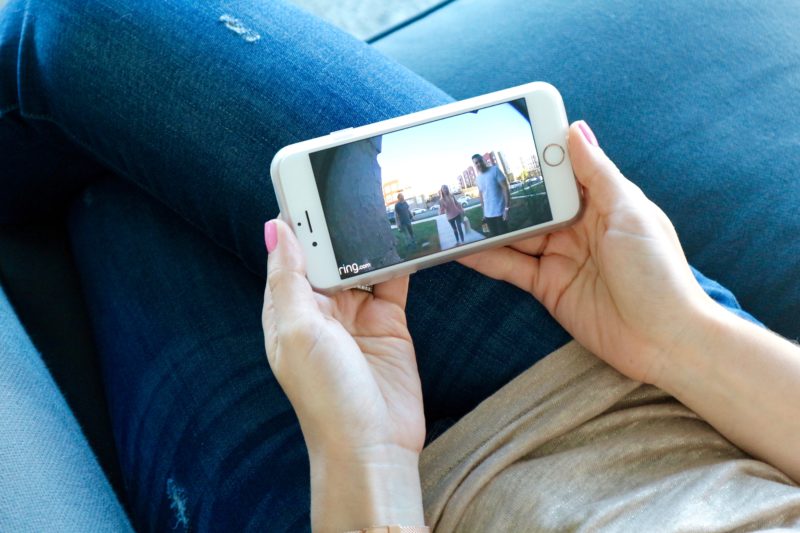 WHY DO I NEED IT?
Ok need is a strong word… it's definitely more of a luxury 🙂 The perks of having this fancy doorbell is that you can keep tabs on anyone that shows up at your doorstep. The camera has a wide-angle lens so you have a clear view all around your front door. If someone pushes your Ring, you will get a notification on your phone saying that someone is at your front door. You then have the option of talking to them through the app. Yes, you heard right! Yesterday when we had a delivery guy come I was literally pulling into our driveway when I got the Ring. I simply answered to let him know that I'd be there in a minute. Genius, right?! I also love seeing when packages get dropped off so I know exactly what to expect when I get home. Not only does it notify you when someone rings, but also when there's motion. Like the the other day I saw a bunch of motion alerts which were actually the landscapers mowing the lawn.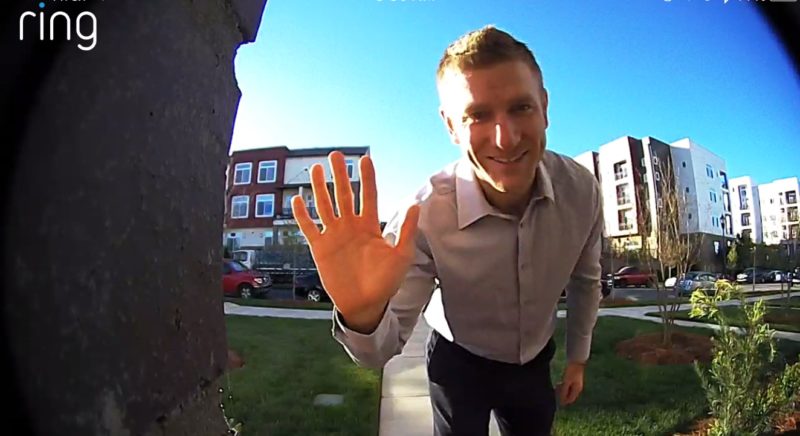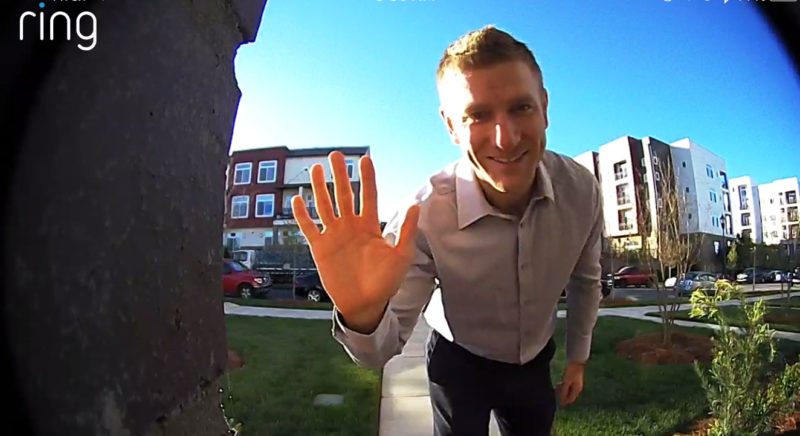 There's my handsome hubby (and yes, I made him pose for this shot!)
HOW MUCH DOES IT COST?
The Ring is $200 and can be used with either battery or hardwires. It has 720p video quality and comes in 4 different colors. The Ring Pro is $250 and requires a hardwired connection. It has 1080p quality and comes with 4 interchangeable faceplates that you can switch out if you desire. I feel like they'd both be great and like I said earlier, we picked the Pro mostly because of size. They both have two-way audio and night vision.
IS THERE A MONTHLY FEE?
Yes and no. If you get the Ring with no monthly plan, you will get alerts and only be able to use live view. If you get the basic plan that's $30/year (what we have) you can have all the alerts stored on the cloud so you can go back and look at them. Let's say you miss a ring and didn't get to see who was at the door, this way everything is recorded and you can access it later. I don't know why you wouldn't get this plan because I think solely having live view doesn't do you much good.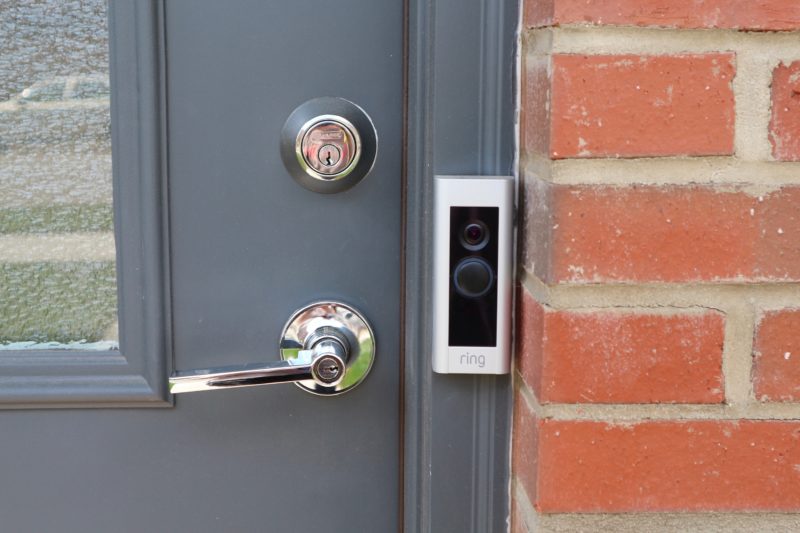 So what's my overall opinion of this gadget? I freaking love it!  I'm all about technology making life easier and it definitely makes me feel more safe and aware of what's going on outside my front door. I definitely recommend this to all the homeowners out there and if y'all have any other specific questions about it, don't hesitate to let me know. Thanks for reading!