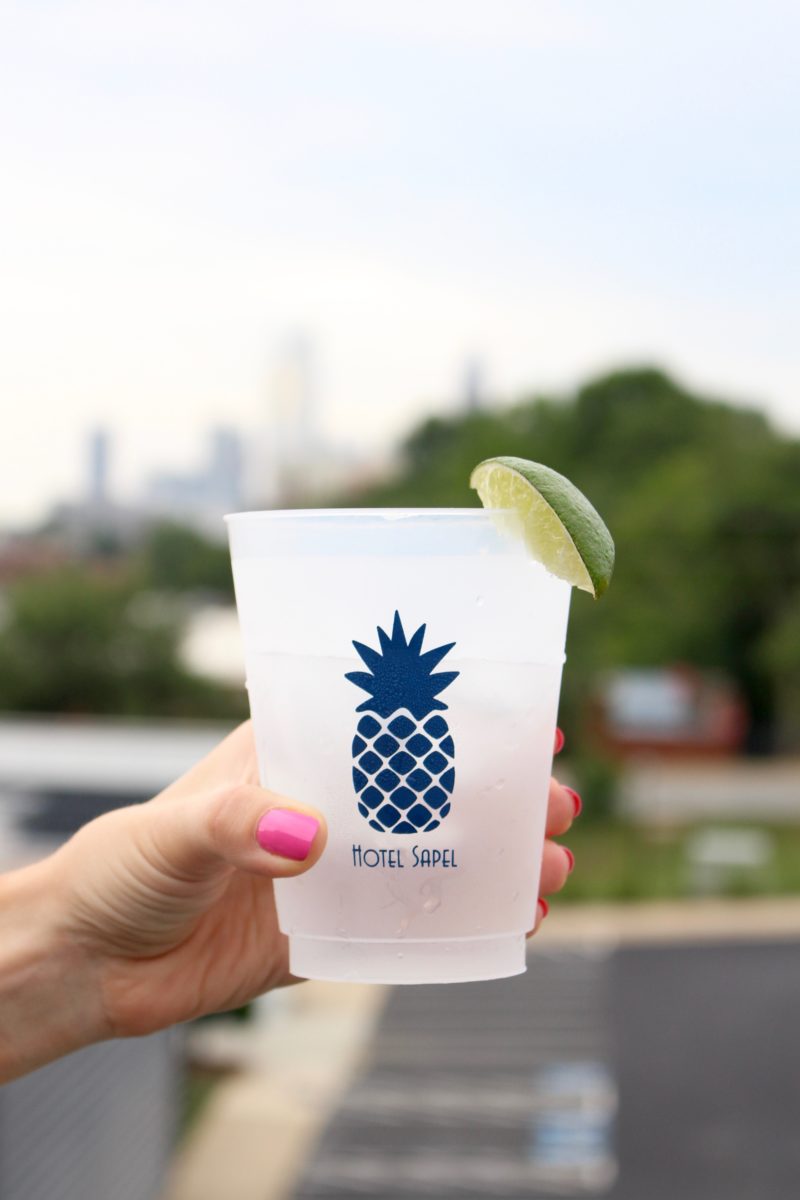 I don't know about y'all, but I love any excuse to have a party. Saturday was no exception as Ryan & I hosted a housewarming party to celebrate our new townhouse. Finally!!! It felt like forever waiting for our home to be built so I feel like I have been looking forward to this housewarming for quite some time now and I'm happy to say it was a successful first celebration in our house and there will be many more to come! It was calling for some major rain here in Charlotte but luckily a quick rain shower passed and we were all still able to go hang out on our rooftop terrace.
Today I'm sharing some details from the party as well as 5 housewarming party tips to ensure an awesome celebration. All party sources are listed at the bottom!

ONE | Have a variety of eats
I'm pretty new to this hostessing thing and while I love to have a house full of people to entertain, I'm not a huge fan of the cooking part. It can be overwhelming! Some people like to make homemade everything but for the rest of us… there's catering. We live just a few blocks away from a Publix and liked the big selection they had so we got the majority of our food from there. They have tons of awesome party platters to choose from- even sushi, which was a big hit over here. Now, I did do a few things on my own which included assembling the charcuterie board and making watermelon feta skewers… which I was quite proud of!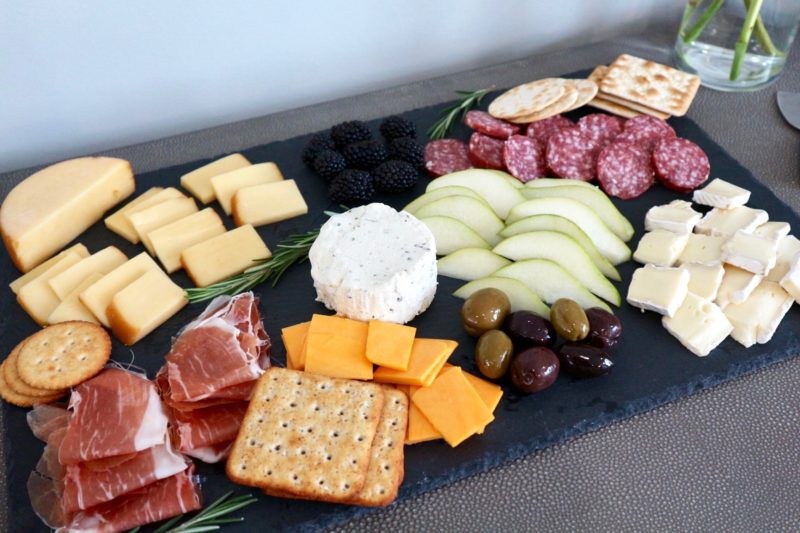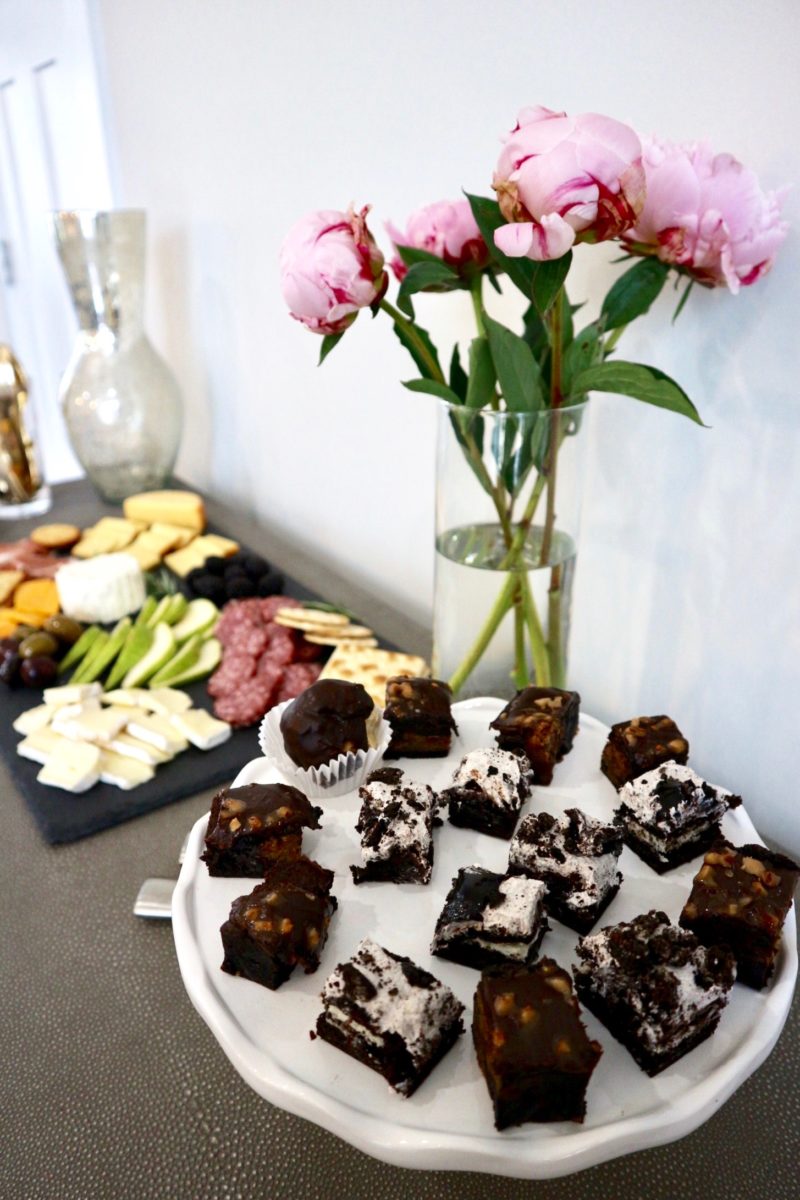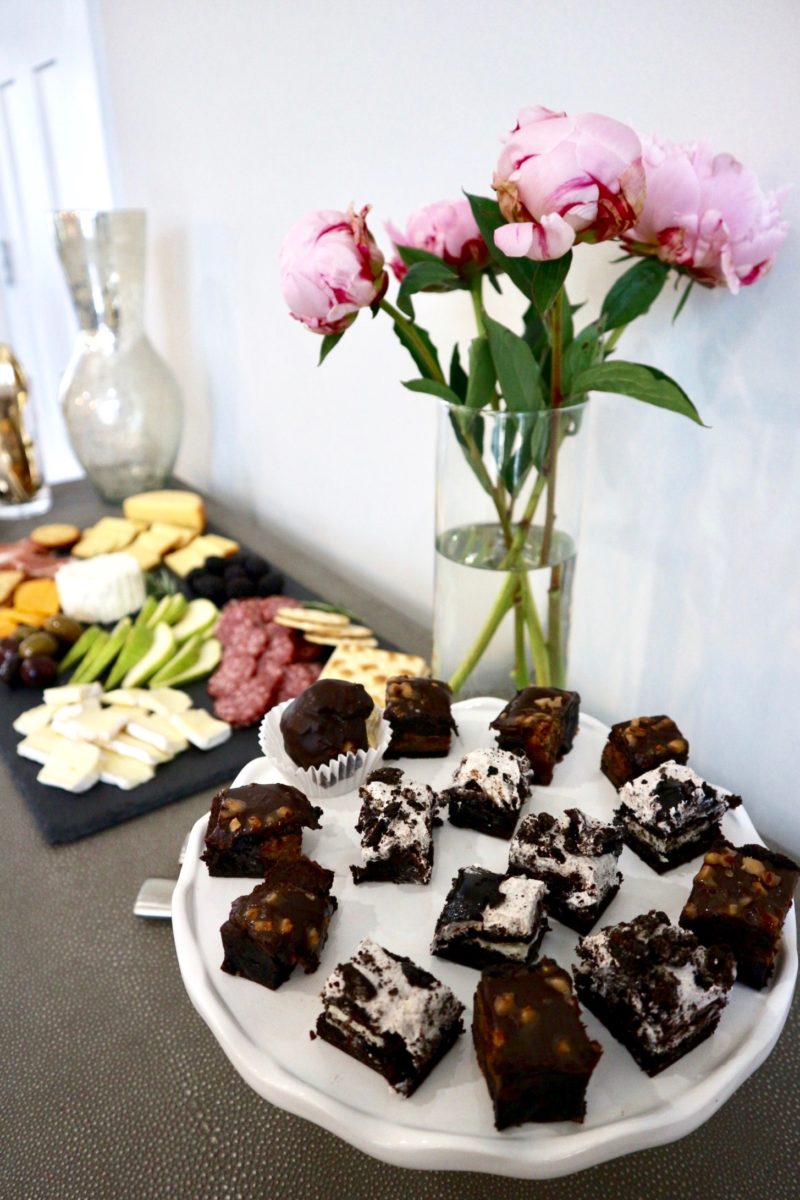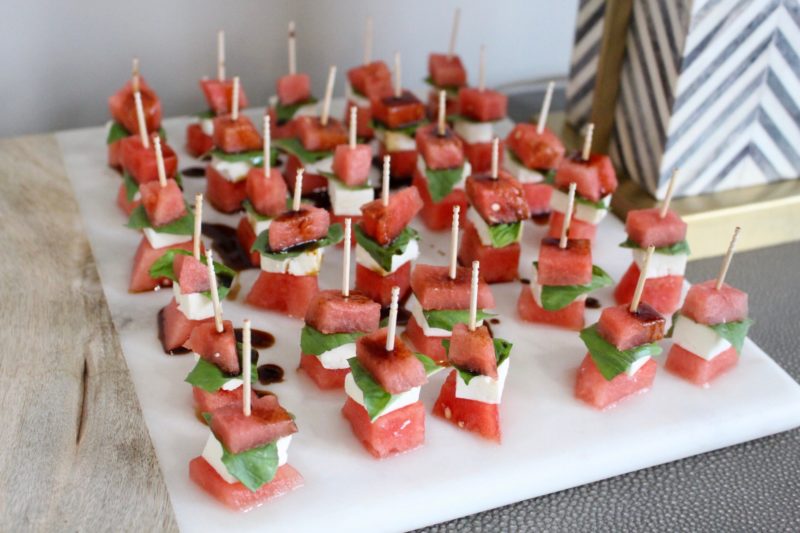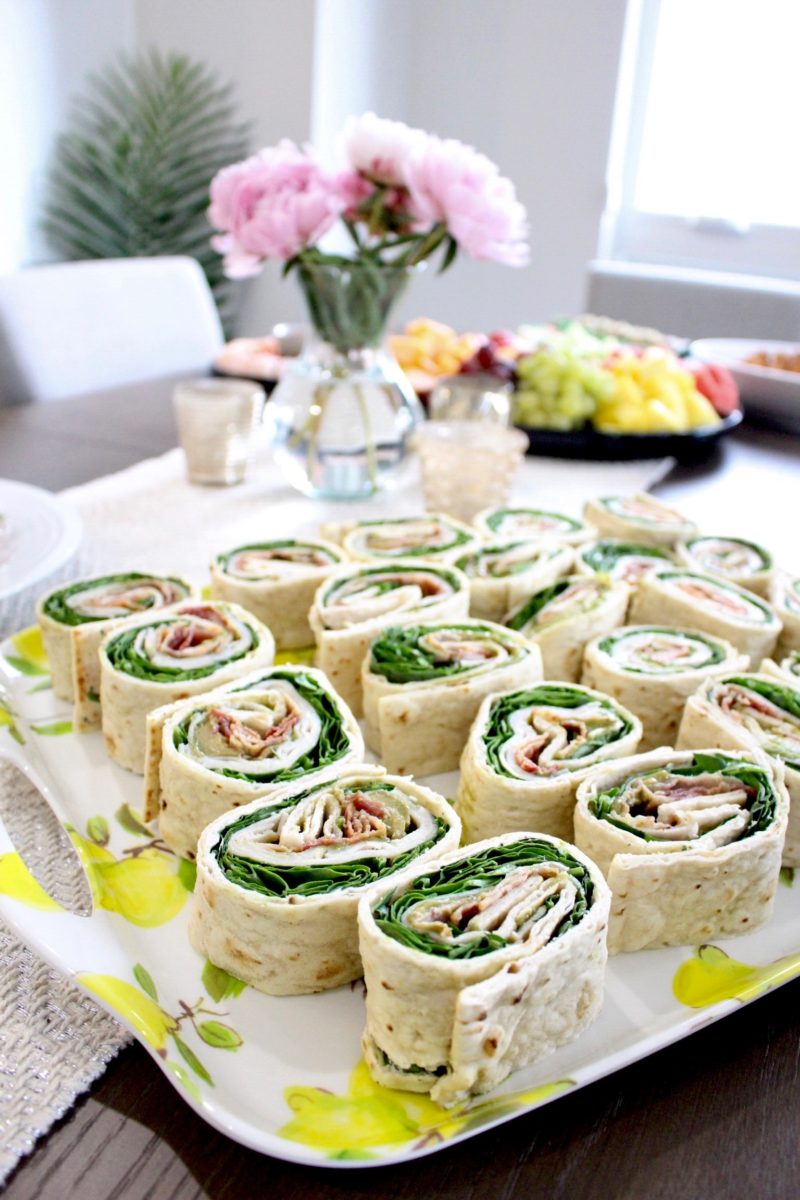 TWO | And let's not forget the beverages
What's a party without some cocktails? Variety is key so we made sure to have plenty of beer, prosecco and wine. We also had ingredients to make your own Moscow mules or Palomas- a mix of silver tequila, Fresca, and lime. I made a mirrored sign and kept some beverages on ice in this personalized acrylic bucket from Swoozies. It's the perfect size and I know we'll be getting so much use out of it. We never thought to add something like this to our wedding registry but it would be a great gift for any newlywed, especially if they like to entertain.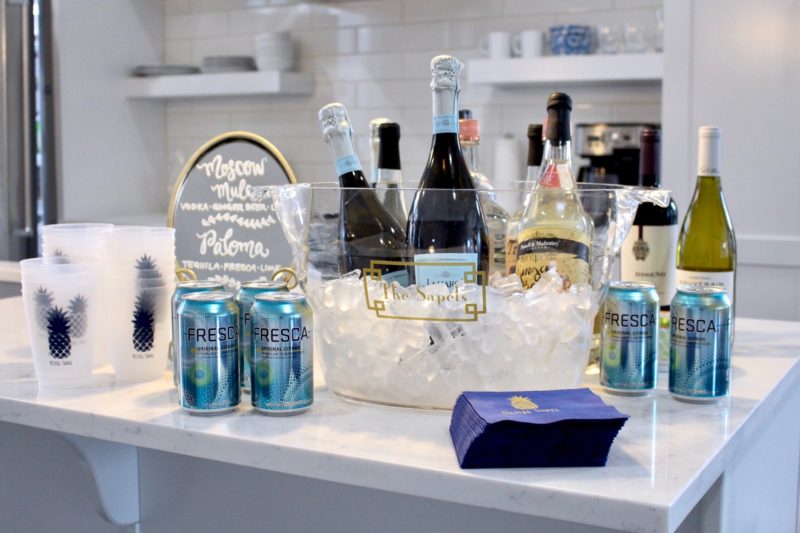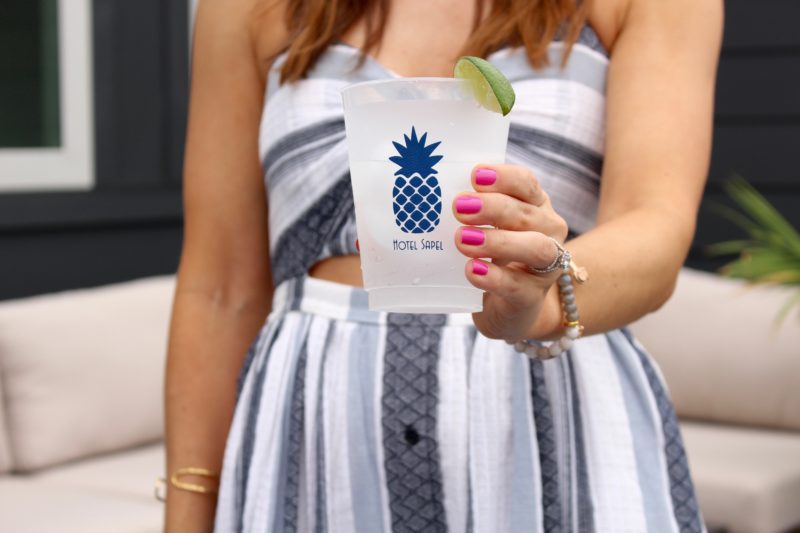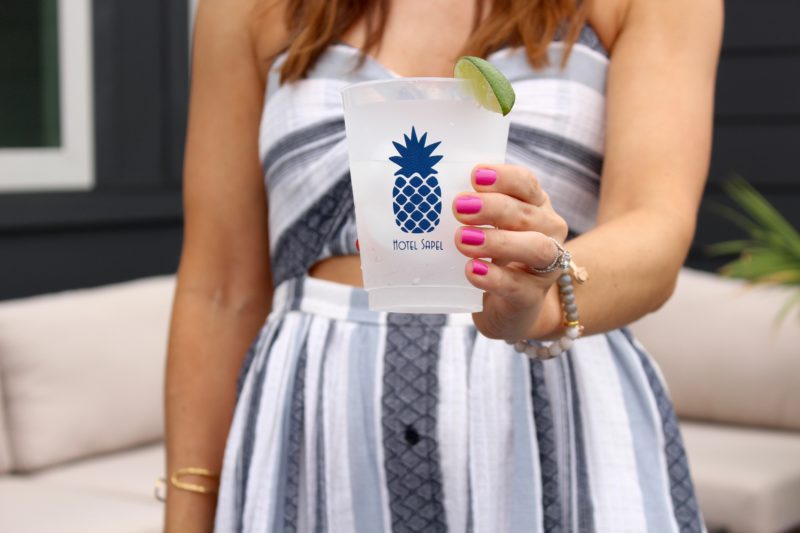 THREE | Make it personalized
Spice things up a little bit by adding a personal touch to your party decor. Swoozies has been one of my favorite party and gift shops for years- they have the best stuff when it comes to party decor, invitations, personalized wedding gifts and all things Kate Spade and Lilly Pulitzer. I was so excited to partner with them for this occasion because they have such a big selection in their monogram shop and I knew our guests would appreciate those details. One of my best friends actually came up with the name "Hotel Sapel" for our new place and it has stuck and of course I made it a hashtag. And the pineapple is the symbol of hospitality so I knew I wanted to incorporate that on our cups and napkins. They were a huge hit and we'll definitely be using the cups for parties in the future- they're too stinkin' cute!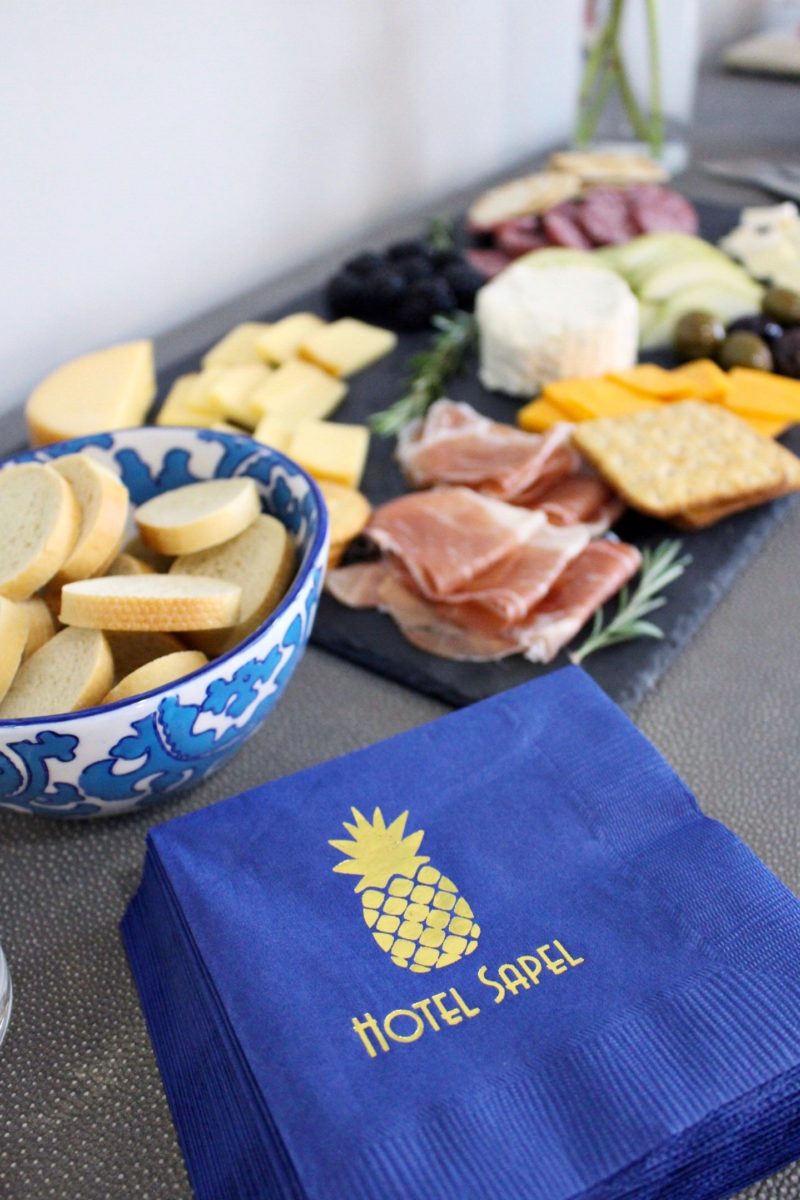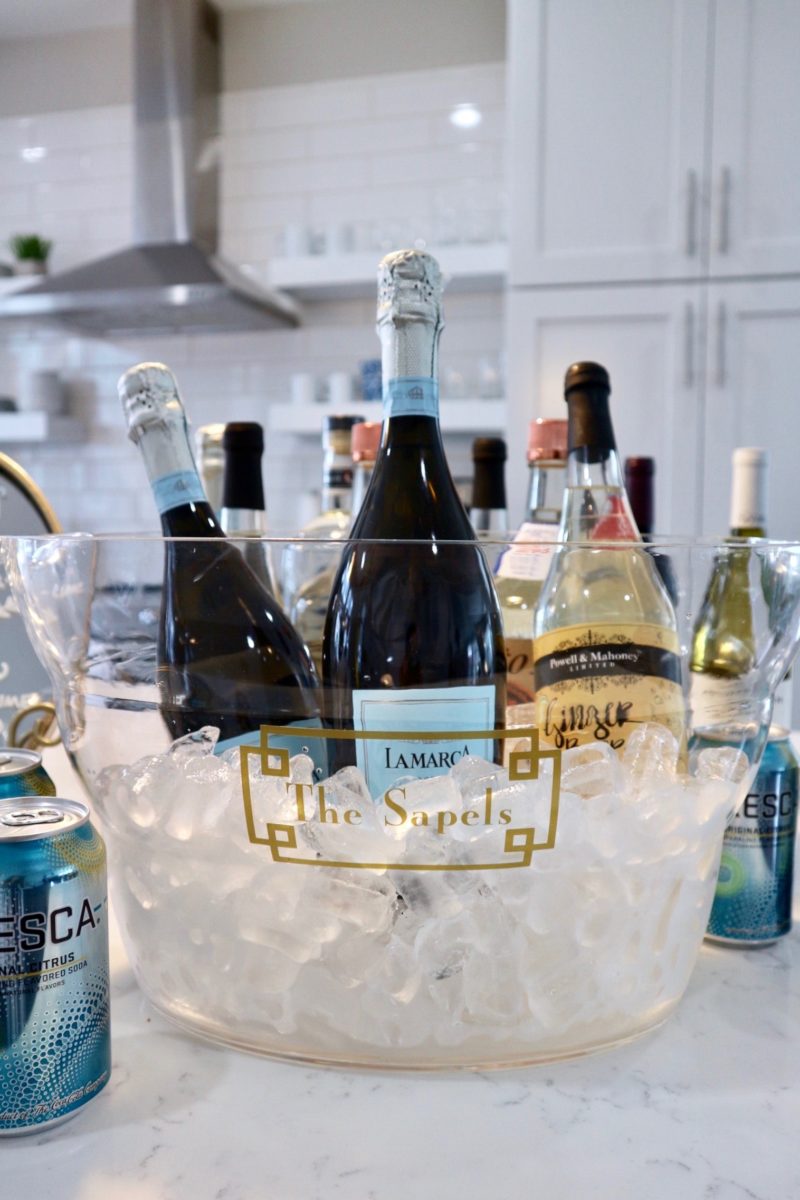 FOUR | Have a great playlist
Ever since college, I always find myself to be in charge of the party playlist. I love my jams, what can I say?! If you don't already have Spotify, you can now try premium for 3 months for only 99 cents (I think it ends tomorrow though!).  I love that you can listen to any song and create your own playlist but it's also great for discovering new music. In my opinion the louder the music, the better the party!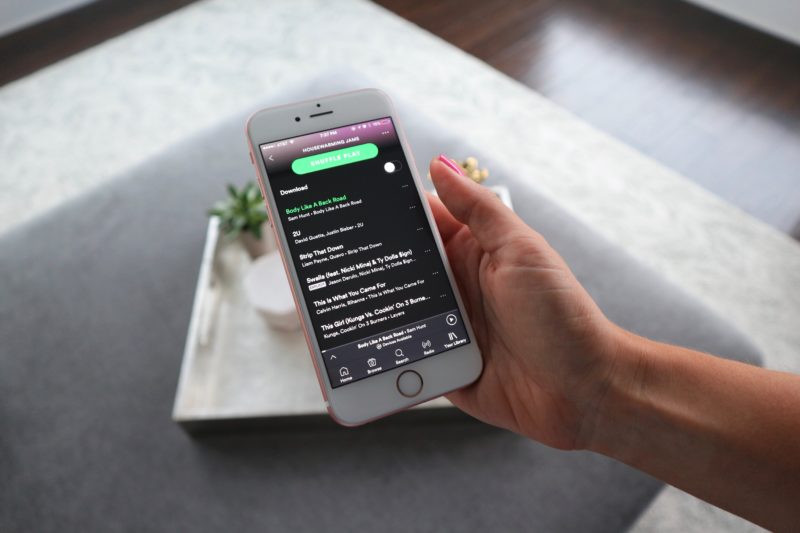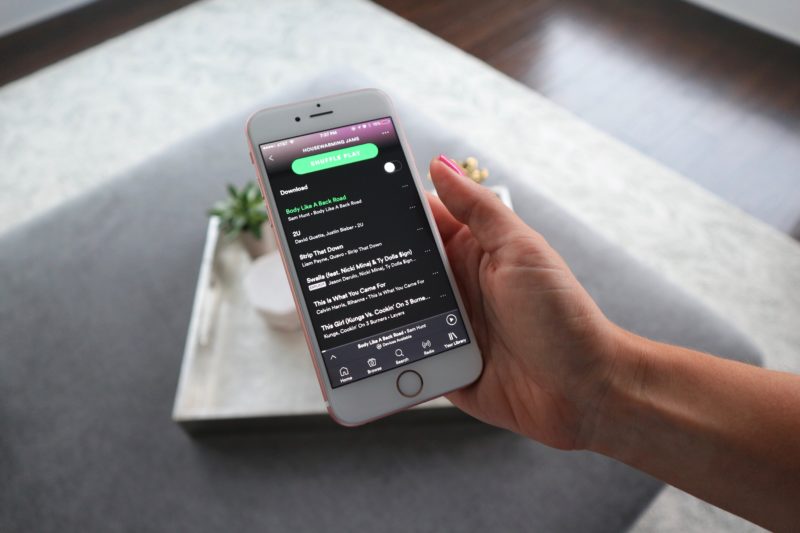 FIVE | Don't forget the games
Sure, most of the time will be spent socializing, but it's good to have options of things to do for your guests. We had corn hole games on our rooftop and ended the night with some drinking games (taking it back to the college days, right?!). If you have a smaller get-together I love games like Heads Up and Catch Phrase because you're always guaranteed some laughs.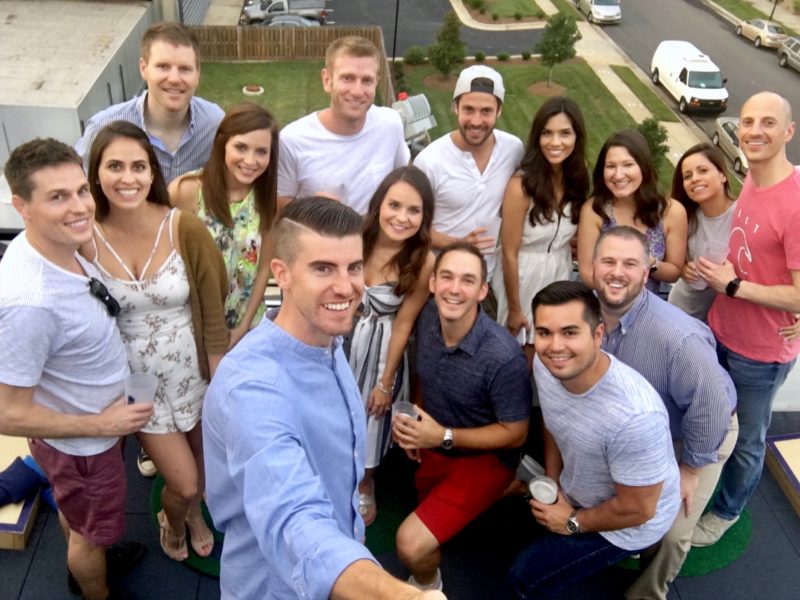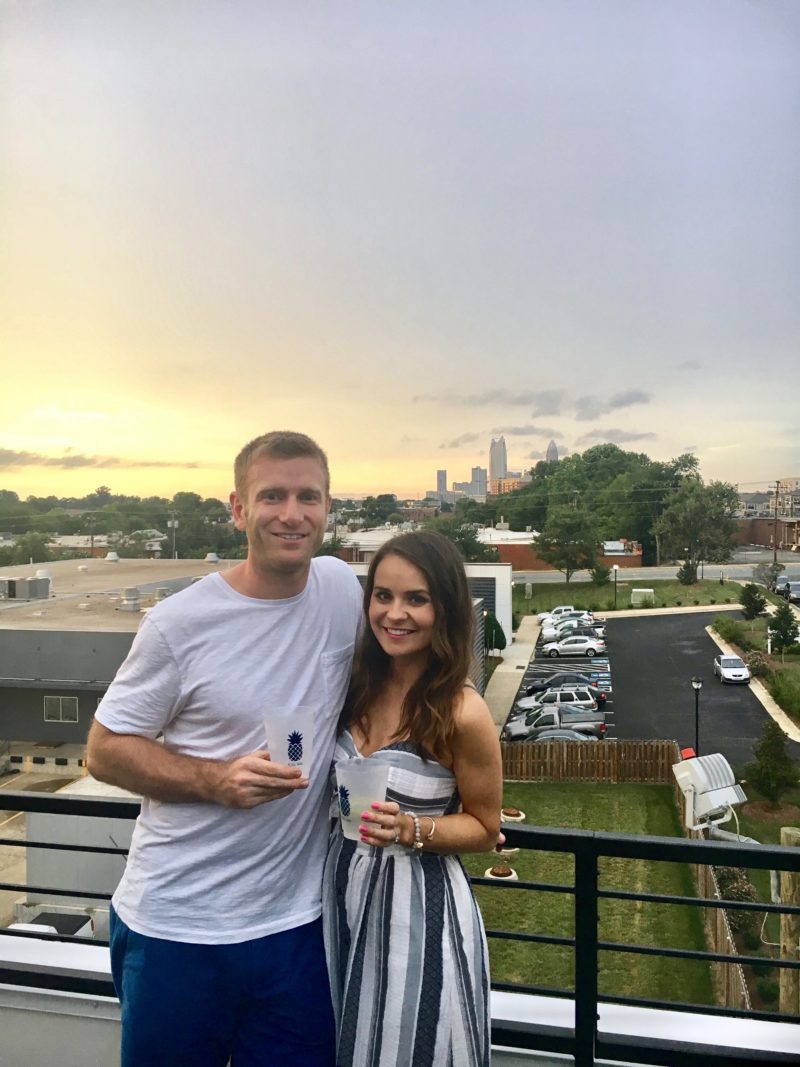 Be sure to check out Swoozies for all your gift & party decor needs and as a treat for all my readers, be sure to use code MEDMANI20 for 20% off your entire purchase through July 15th!
Personalized cups, c/o Swoozies
Personalized napkins, c/o Swoozies
Kate Spade lemon serving tray, c/o Swoozies
Slate cheese board
Marble square platter
White cake stand (Target dollar section)
Personalized beverage bucket, c/o Swoozies
Outdoor furniture set
Blue outdoor rug (on sale!)
Blue outdoor pillows