Happy February!!! The cold weather is back, y'all. Well.. sort of! The past week was pretty chilly but the high for today is 69. It's safe to say this was the weirdest January ever, at least here in the south. Anyway, since we found out our closing date a few days ago, house preparations have been taken up a notch and I feel like that has been taking up a major chunk of my time. Our couch and master bed have been ordered, but there is SO much left to do since we are furnishing our townhouse from scratch. I think I've looked at pretty much every online furniture store and have visited quite a few stores in the area and am definitely over shopping at this point… but I know it will all be worth it as we watch our home come together!


J.Crew turtleneck (on sale!) // J.Crew pom pom beanie (similar) // DL1961 'Wagner' jeans // Frye 'Jackie Button' boots
GiGi New York tote bag // Le Specs sunnies (under $100)
Today I'm sharing a bright & colorful outfit for winter because sometimes it's easy to get stuck in the black/grey/neutral rut. Spring is just around the corner (kind of!) and I'm ready to bust out the pastels and bright colors, even if it's in the form of a sweater for now. J.Crew always has the best selection of classic sweaters and I love the pop of color in this turtleneck. It's a wool blend but not itchy at all and I consider it a winter staple in any closet.
I accessorized with a fun pom pom beanie because ALL beanies should have giant poms on them, am I right?! I also picked up these sunnies the other day and they are super cute and under $80. I love the matte finish and they kind of remind me of the Karen Walker 'Harvest' sunglasses, but a little smaller and a whole lot more affordable.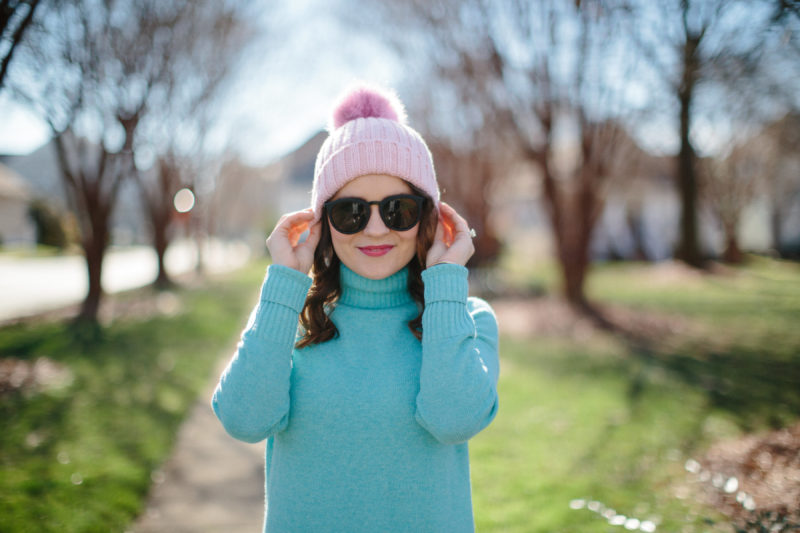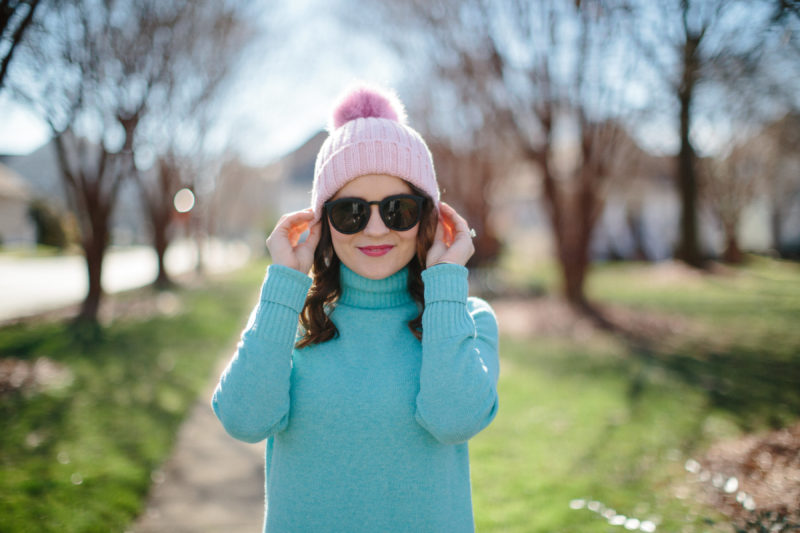 So I finally caught up on The Bachelor last night and gahhhh- why do they always leave us hanging like that?! I also JUST found out that Nashville was back on CMT and have some major catching up to do. Like, where have I been?! Oh yea… furniture shopping 24/7. Duh. I'm off today so I'm hoping to squeeze in some shows and hopefully start packing some things up in our place. Hope y'all have a great day and thanks for stopping by!
Photos by Paige Winn Photography