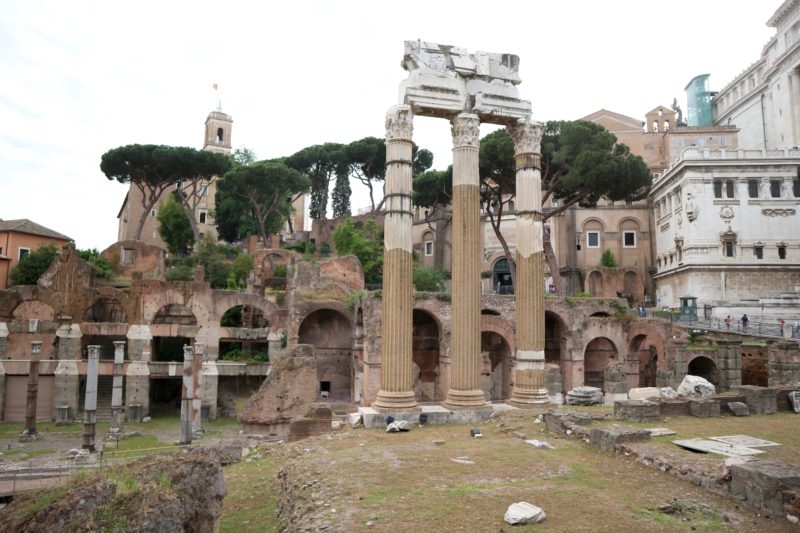 Happy Friday!! Today I'm sharing my final Italy travel guide (phew!) and I am currently working on my vlog so that will be ready soon… one of these days. Video editing is a process! Anyways, today is all about Rome. We were here literally less than 24 hours so this one will be quick but I'm excited to share some of the highlights of our stay!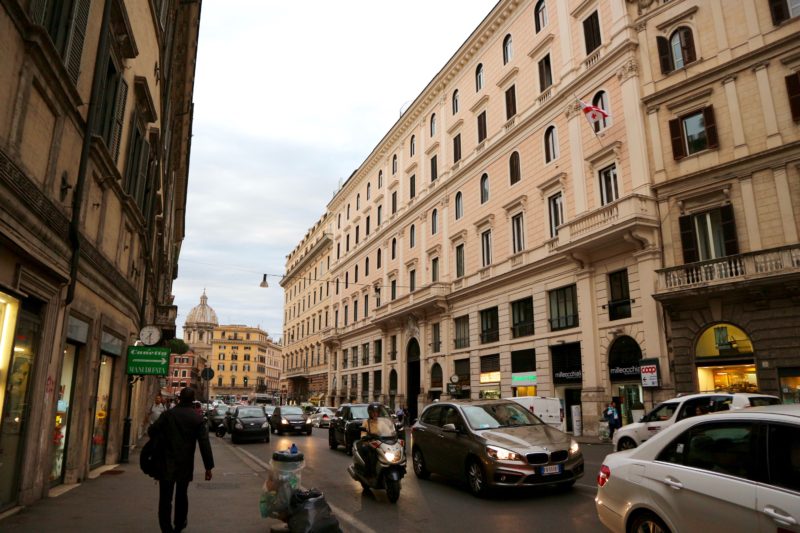 Where We Stayed
We stated at Hotel Della Conciliazione, another hotel that was "free" thanks to our credit card points. It was located right next to Vatican City on the cutest little side street. They offered a welcome drink which I appreciated but breakfast was not included (which was okay for us since we would be leaving for the airport at 6:30am).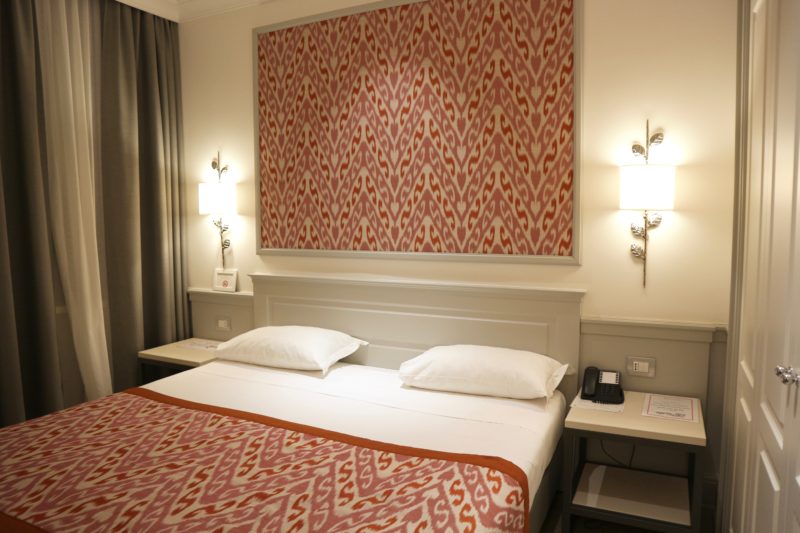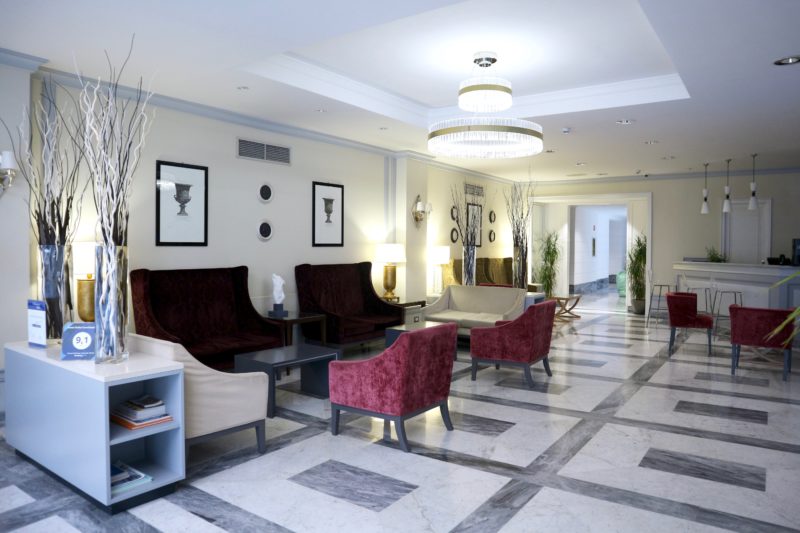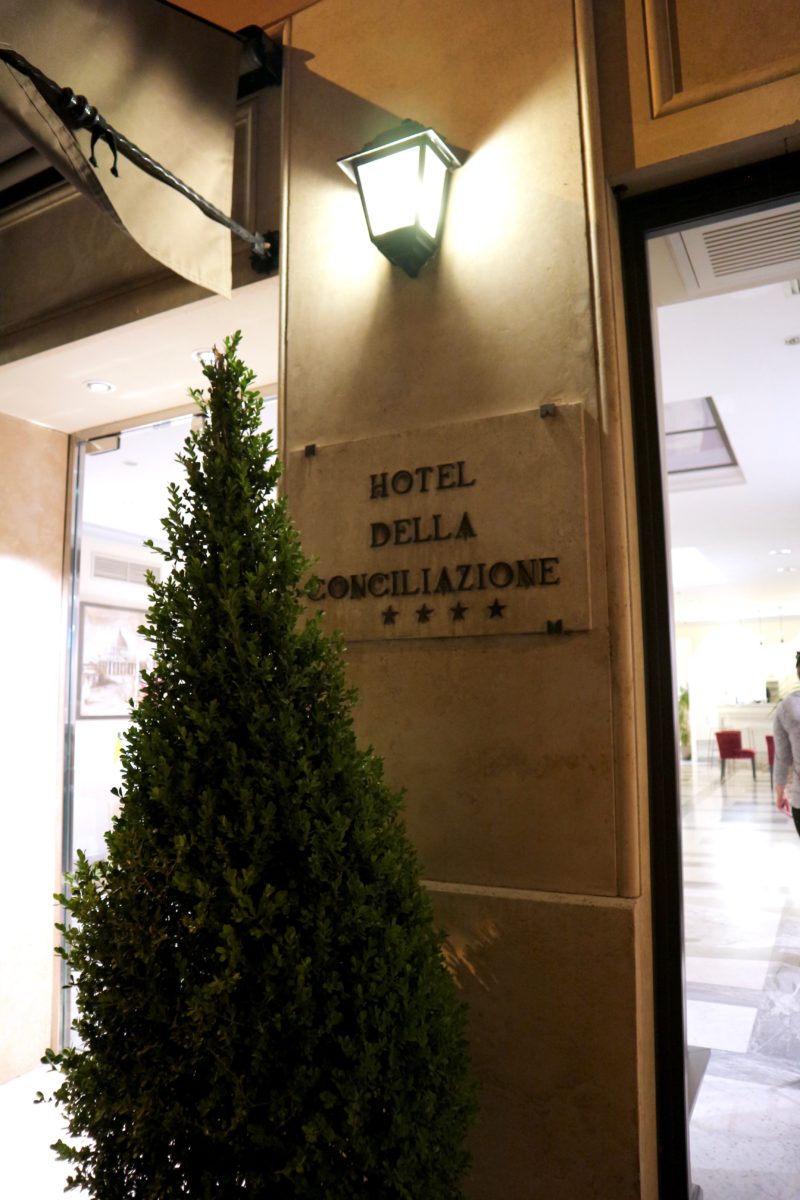 What We Ate
Disclaimer: I have no pictures of food from Rome. Whoops! Since we got to Rome around lunch time, we quickly checked into our hotel room and popped over to a little place called Mordi Sandwichouse a few blocks from out hotel and it was SO delicious.
After being in Italy for 9 days, pizza and pasta get a little very old and being that Rome is a big city, we were lucky to have lots of other food at our disposal. Ryan went for the classic McDonald's and then we went to a sushi restaurant called Daruma. If you want to venture out from Italian, I highly recommend this place. Their menu was huge and the sushi was delicious and so fresh. Just what we needed!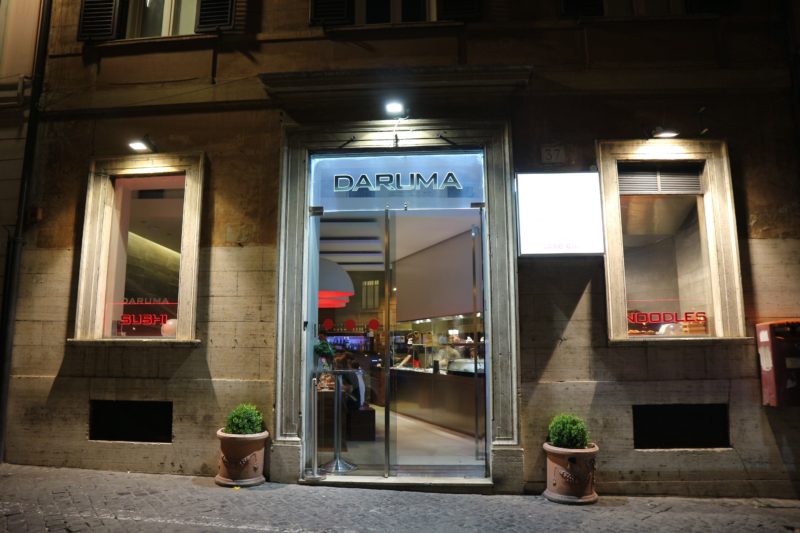 What We Did
The top items on our agenda were the Vatican Museum, the Colosseum, and Trevi Fountain. We did another one of Rick Steve's audio guides for the Vatican and I think it took us about 2 hours to get through. Like I've said before, I don't need a ton of time in a museum and I think the audio guides are great if you want to go at your own pace. We did purchase "skip the line" tickets which gets you in a lot faster. You go in with a tour guide and they go up and purchase all of your tickets, then you're free to roam on your own.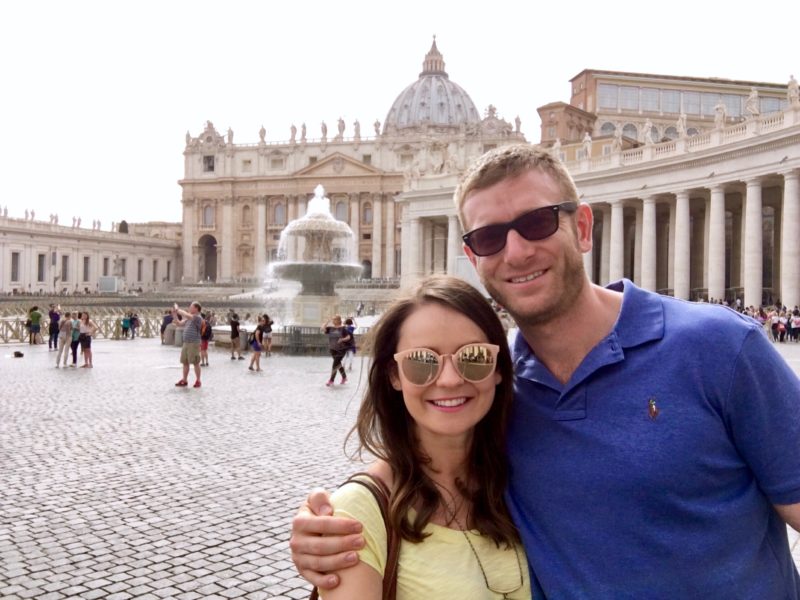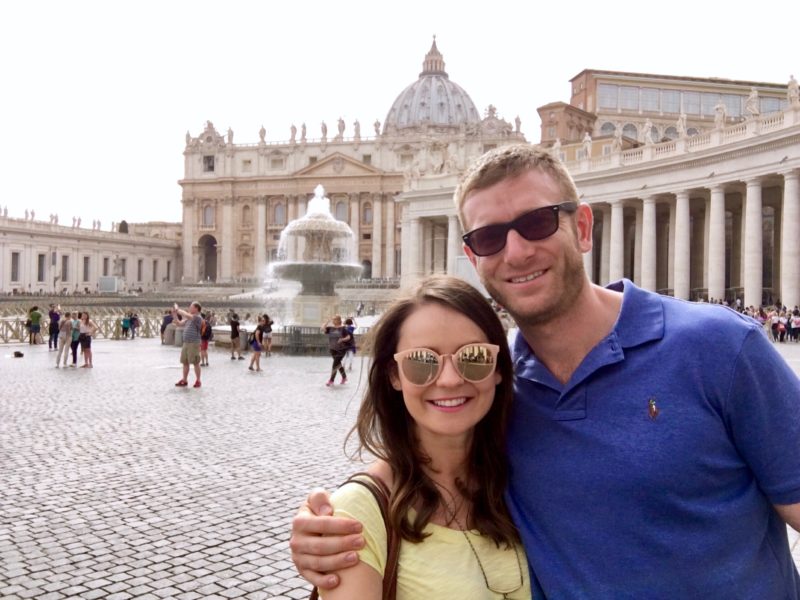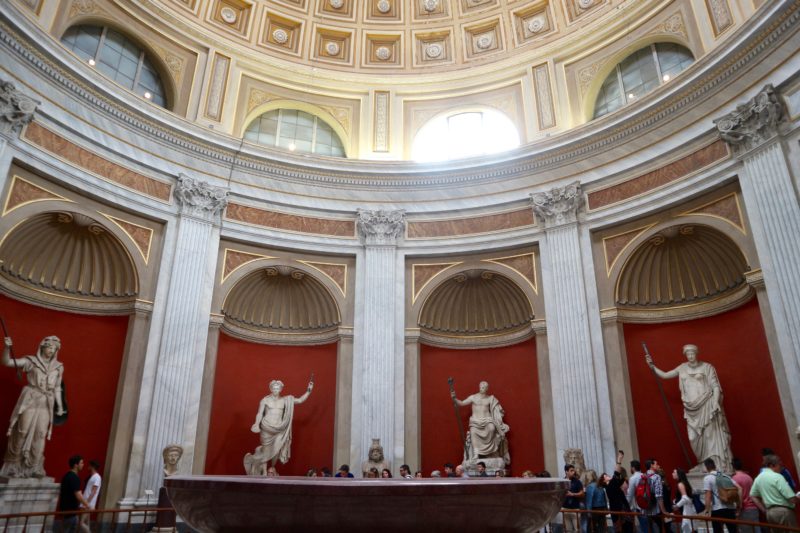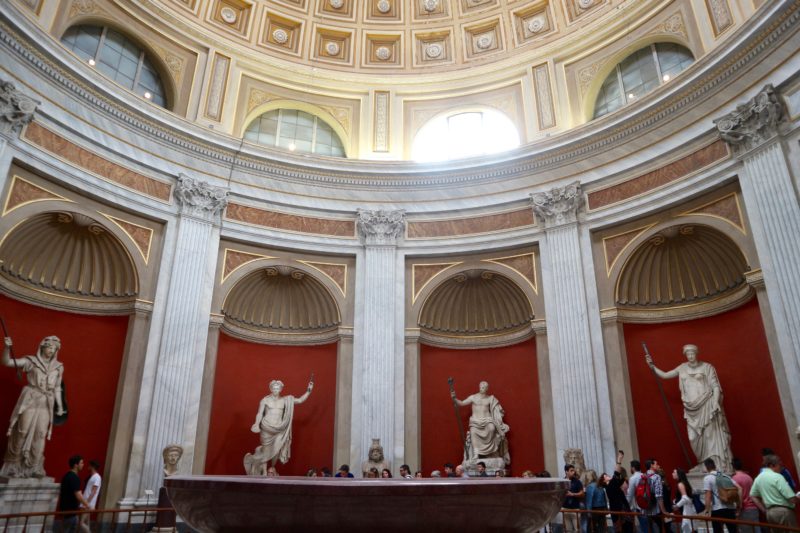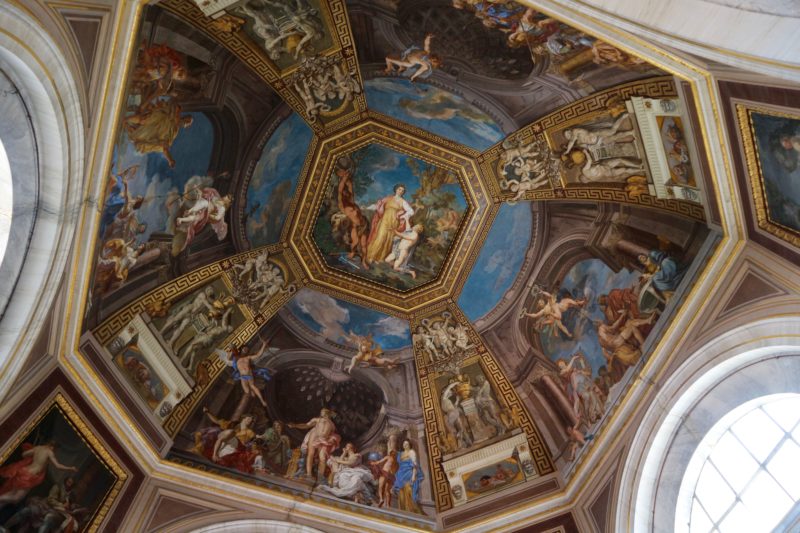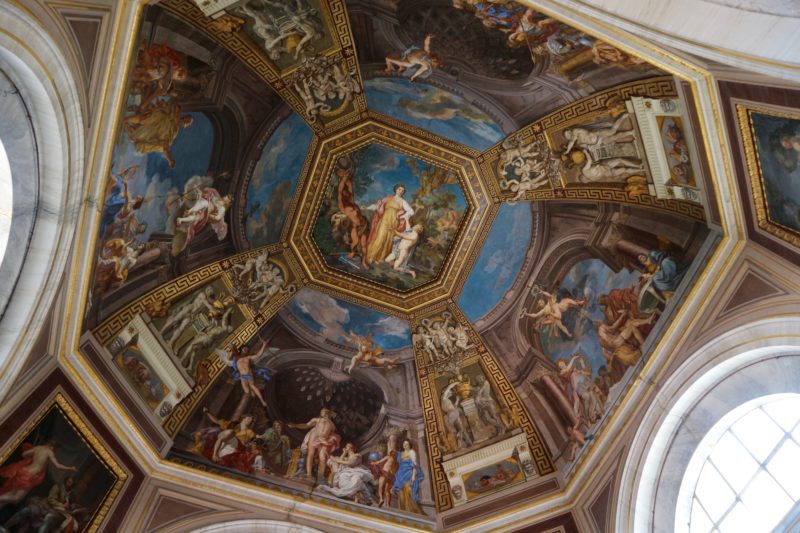 The museum was beautiful- so much intricate artwork and white marble inside. I definitely think it's something worth seeing if you're in Rome. This is the home to Michelangelo's Sistine Chapel and while yes, it's a beautiful work of art and has some great history behind it, but honestly we saw so much amazing art already that it was a little underwhelming. Just my opinion! I've also heard that St. Peter's Basilica is worth seeing, but the line was insanely long so we passed on that.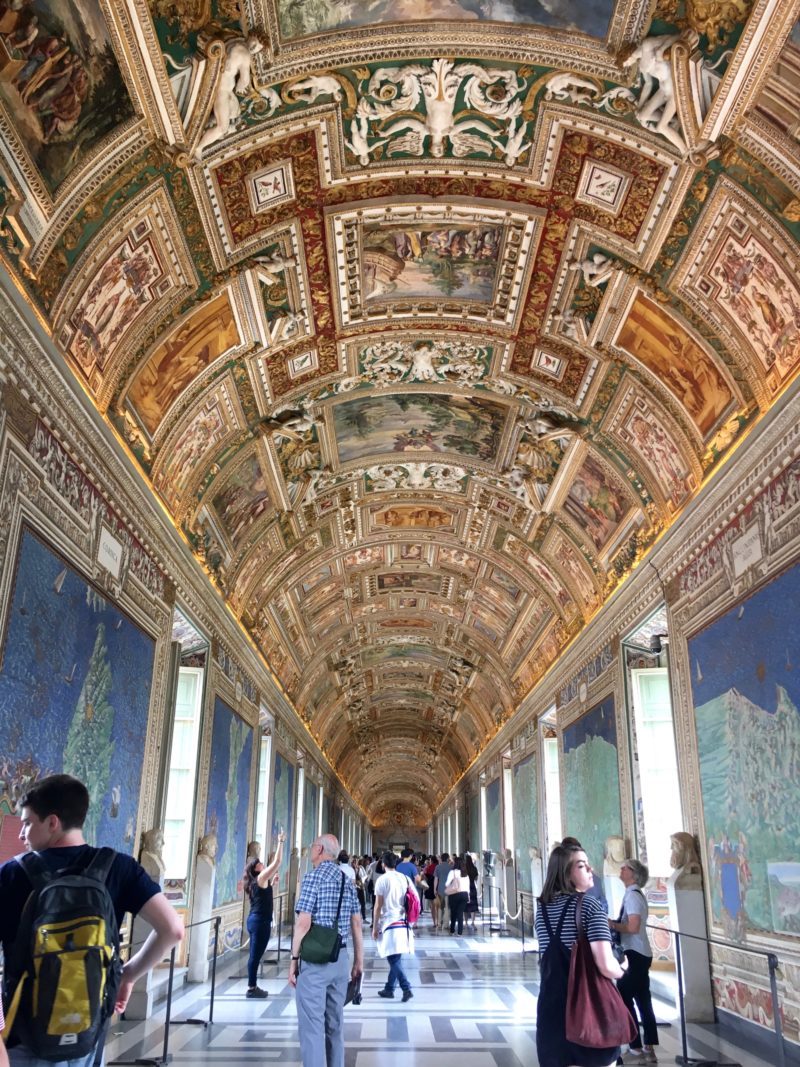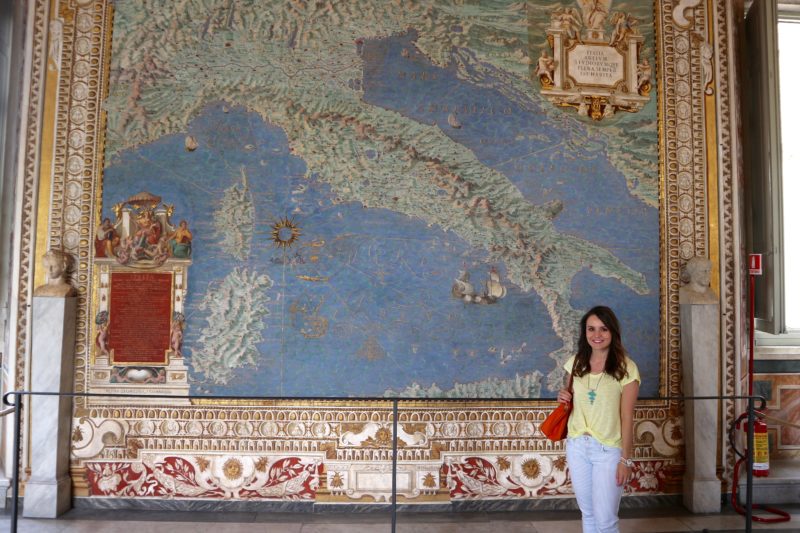 After the museum it was time to walk around and explore a bit. To be honest, Rome was probably the city I was least excited to see because I knew it would have that big city feel and it totally did. Like a European New York City… but busier! We first took an Uber (yay, technology) to Trevi Fountain and let me just tell you… it is THE most crowded place I've ever seen. Literally. Tons of people and guys trying to sell you selfie sticks or offering to sell you a Polaroid. It seems like a lot of bloggers have been traveling to Italy this summer and I've seen them get some awesome shots by the fountain, but you literally have to get there at like 7am. Otherwise, you will have a sea of people in all you photos. Ryan & I threw our pennies in there and then it was off to the Colosseum.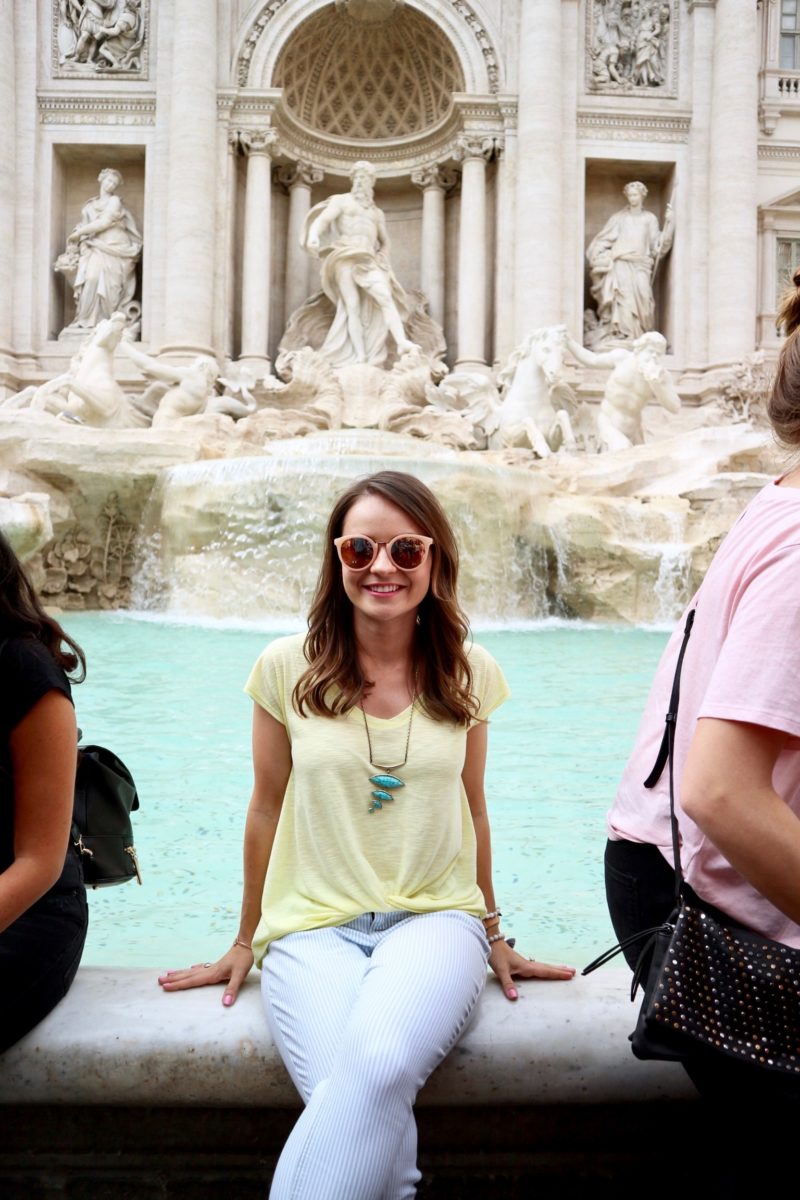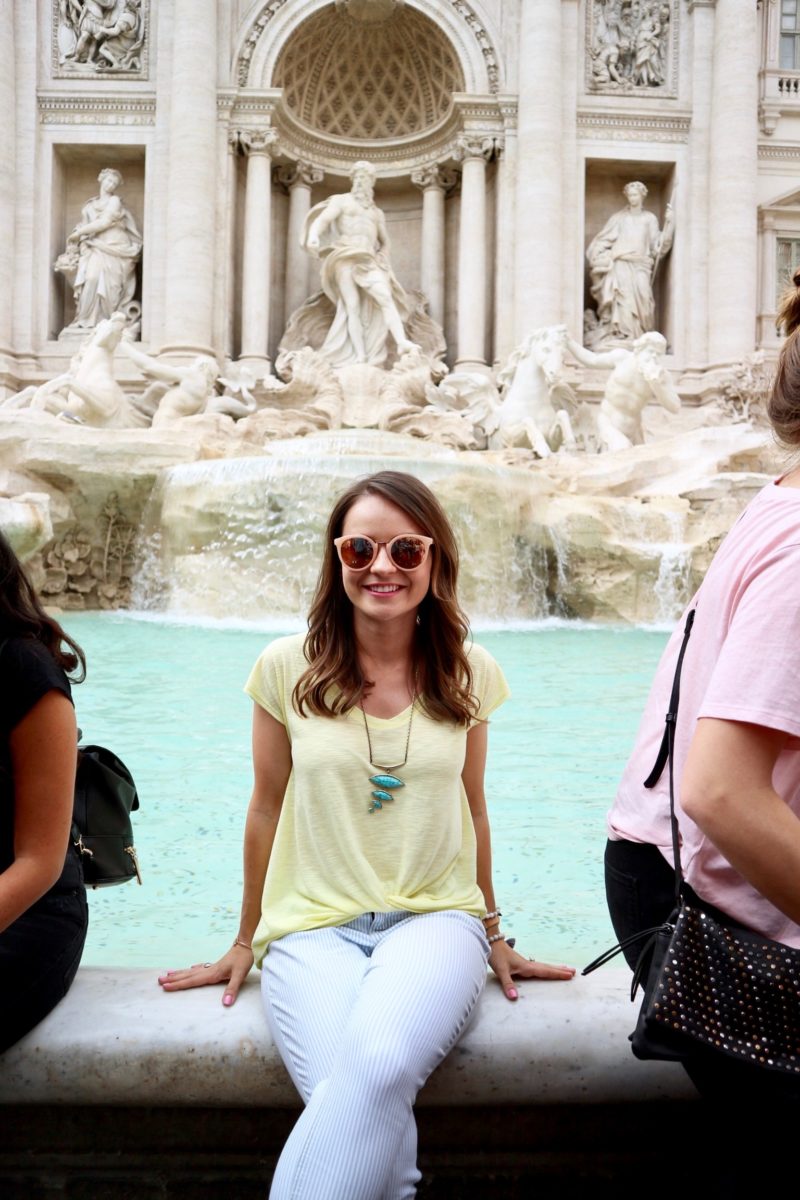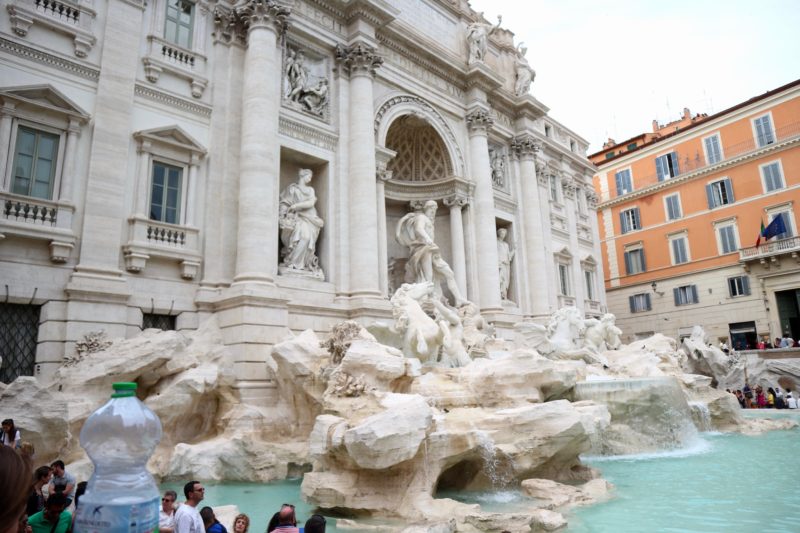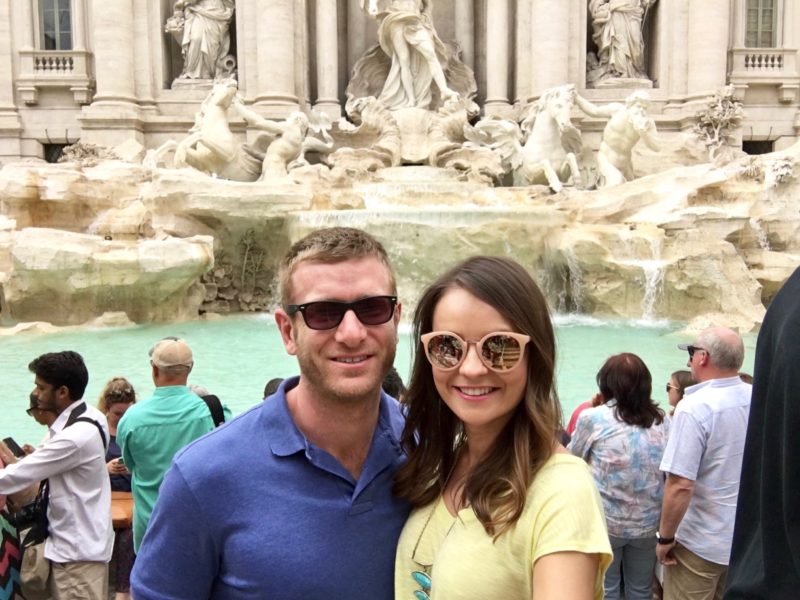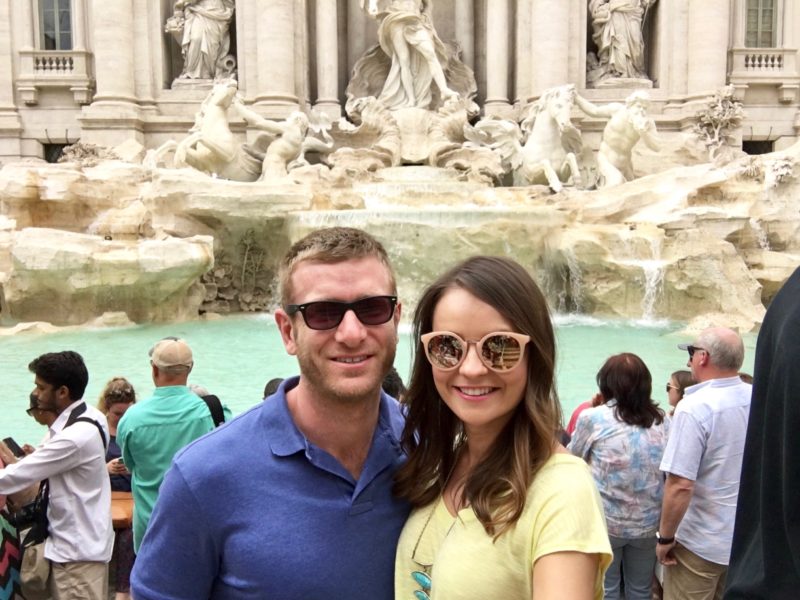 The Colosseum was pretty cool but so much of it is in ruins- the floor is completely missing so you can see all the tunnels and walkways underneath. It was neat to hear how it was the place to be to see fights, drama, etc. We just did our usual audio guides but I know some tours can get you to the area below the Colosseum, which would be pretty cool.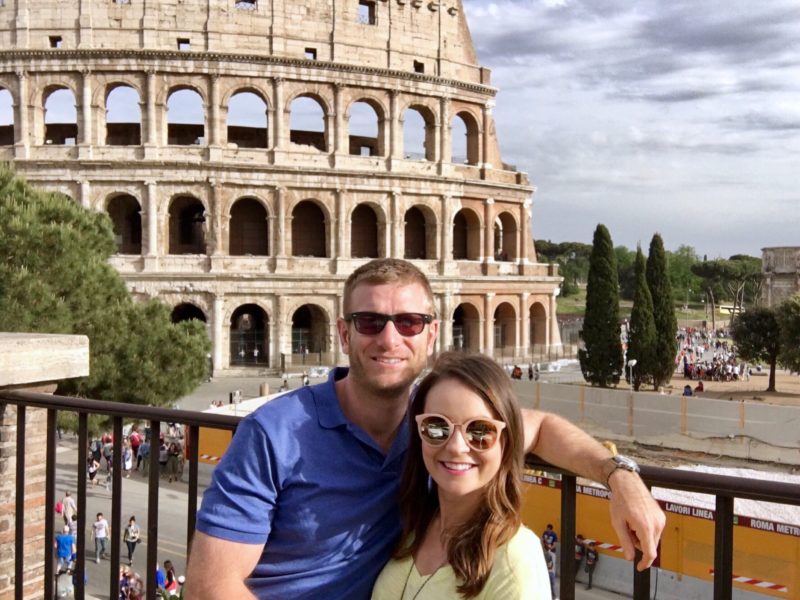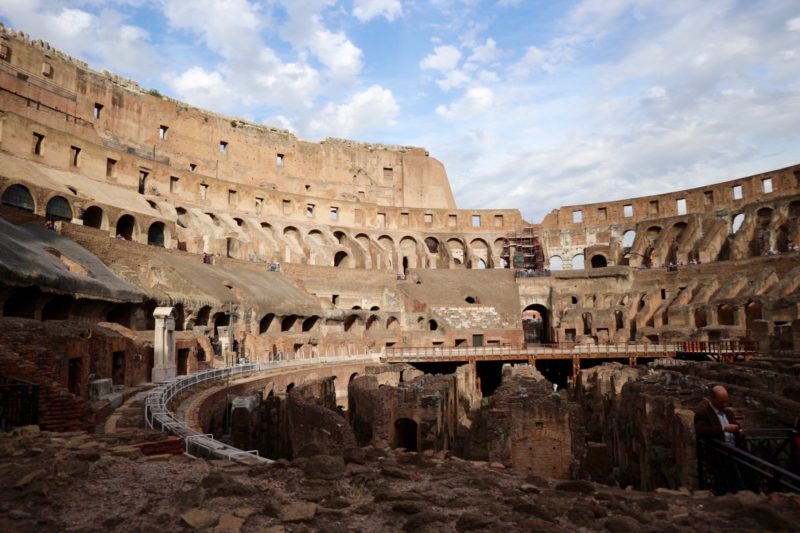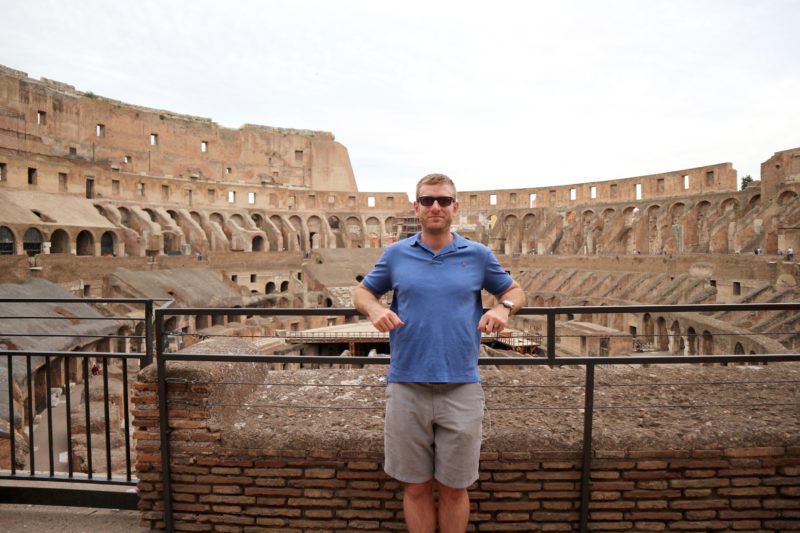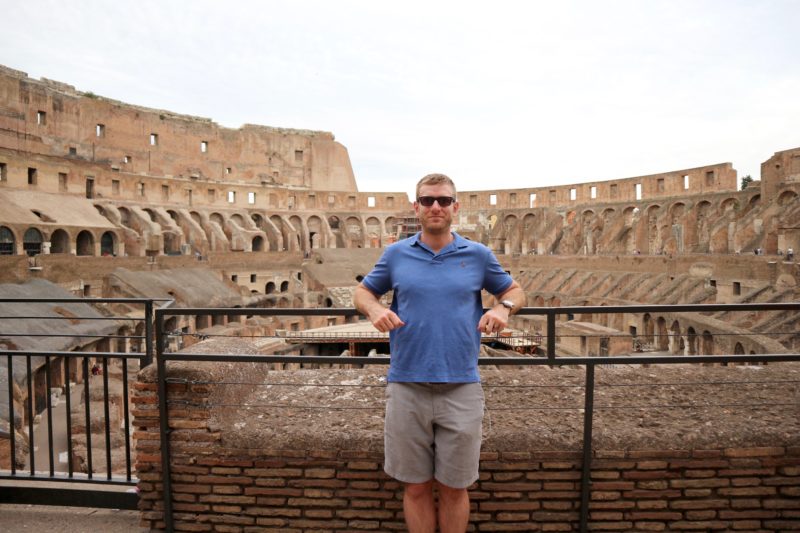 After dinner we headed home to pack and get ready for our (super long) flight back to the states. We definitely squeezed in a lot into our nine days in Italy and while Rome had a lot of architecture and history to offer, it was my least favorite stop on our trip. Even so, I still think it's a must see while visiting!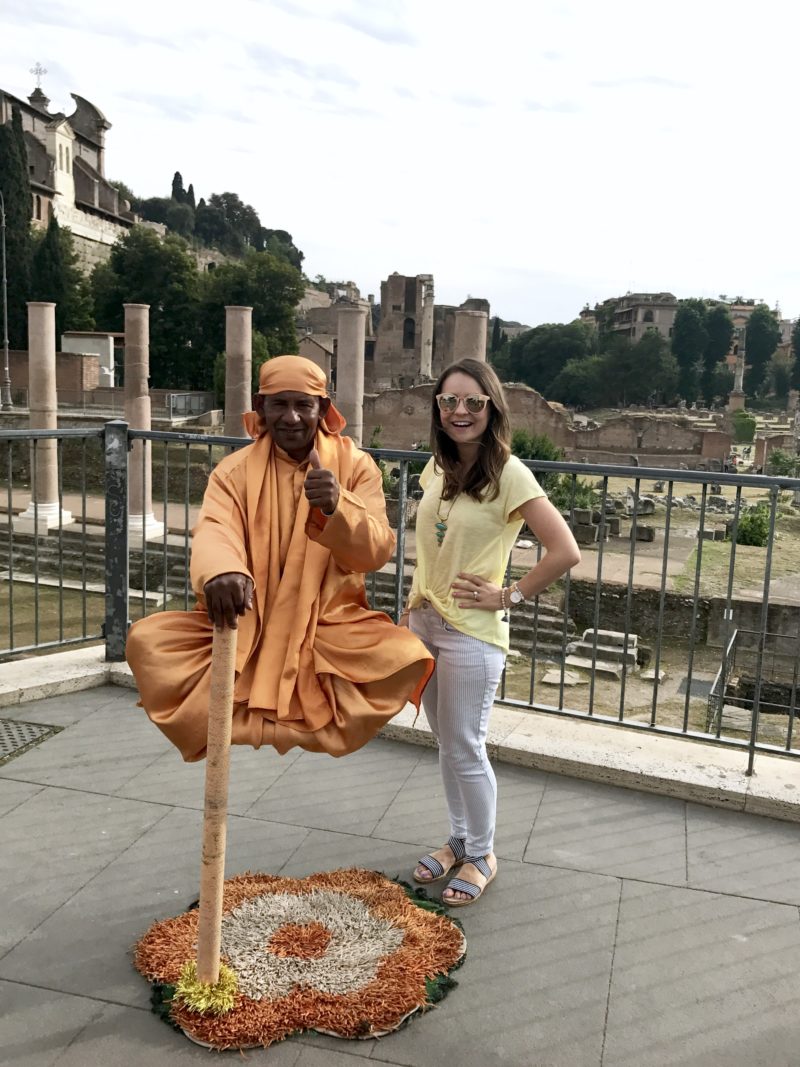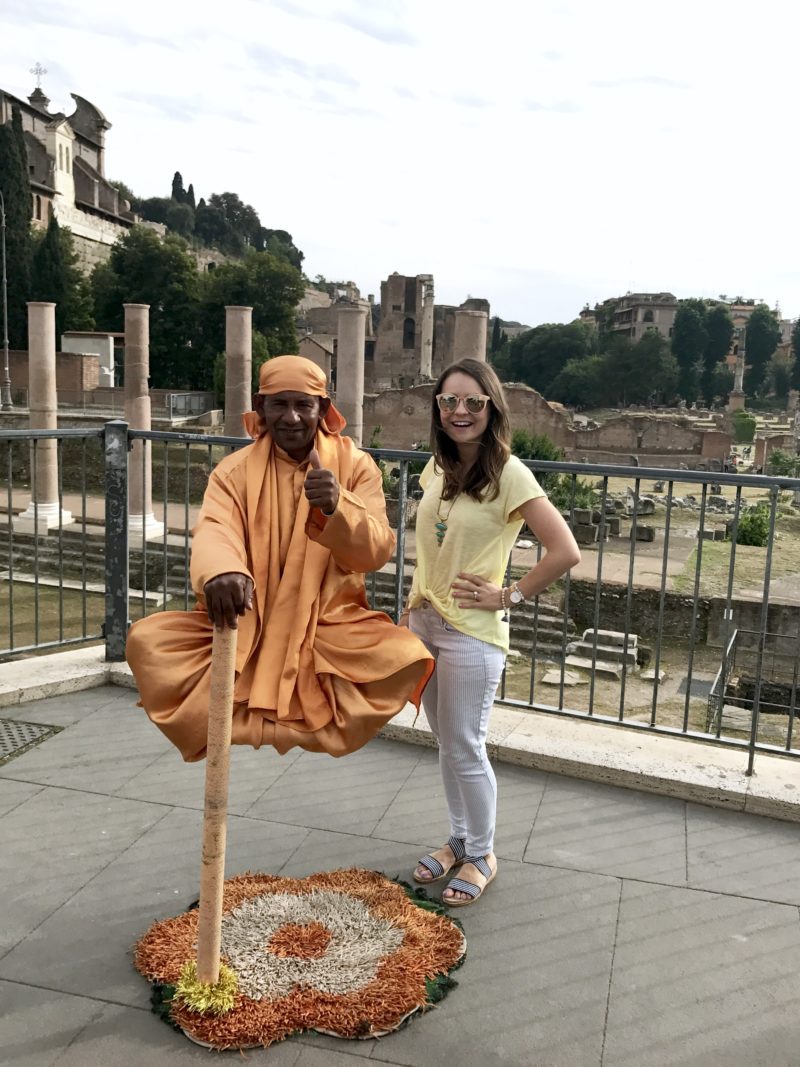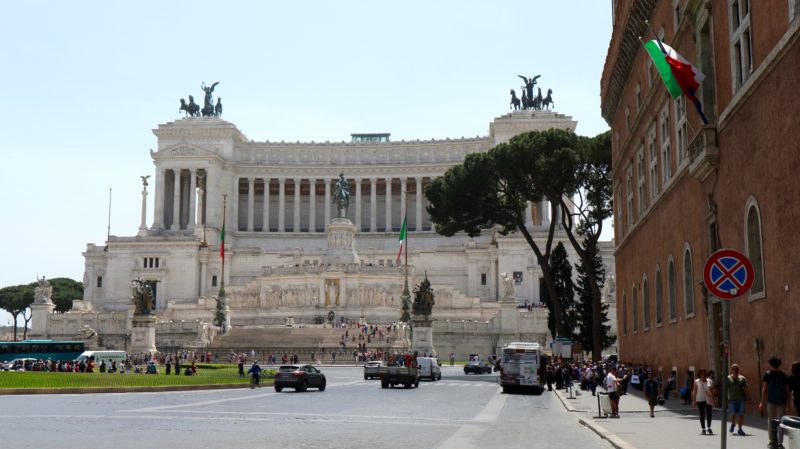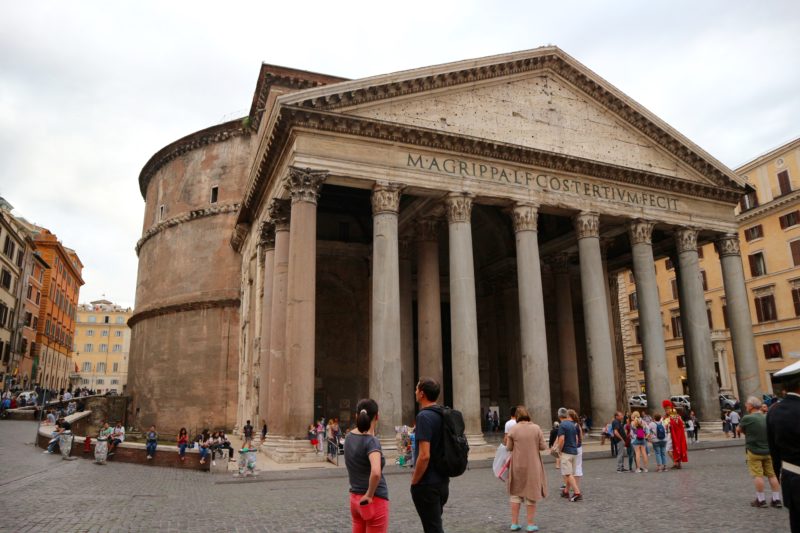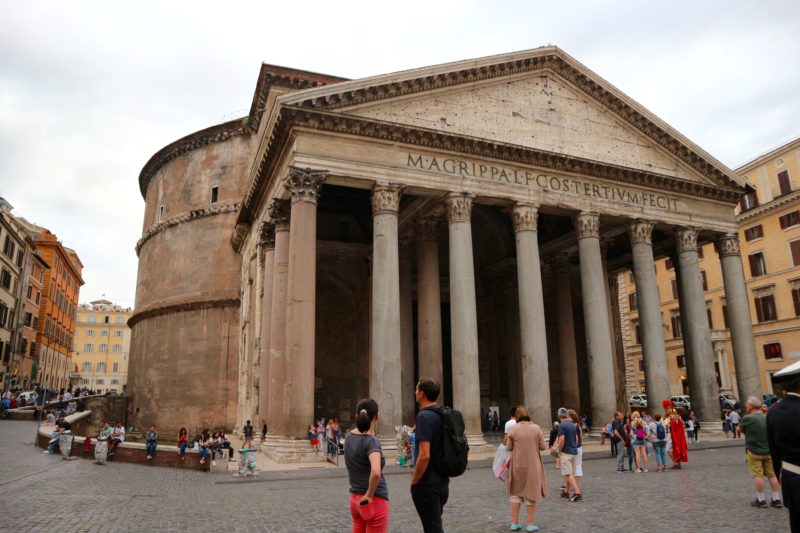 See my other Italy travel guides here:
Florence
Cinque Terre
Venice
Positano & Capri