Last weekend, Ryan & I made the quick flight to Naples, Florida to spend some time with his parents (and watch the Super Bowl, of course). This was my 4th time visiting since we started dating and I have to say I love it more and more each time! I'm sharing a few things we did in today's travel recap as well as a recap video at the bottom of the post!!
On Saturday, we started off with a beach day. It was so beautiful out, mid 70s and perfect beach weather. This was our first time taking the drone out on a beach (and somewhere more scenic than back home) and it was fun to get some cool shots of the coastline and waves. We are still practicing but it's so fun to get a whole new point of view.
The first night we went out to dinner at Hampton Social in the Mercato shopping area in Naples. I went to the one in Chicago a few years ago and loved it so I wanted everyone else to experience it. While I loved the oysters, ceviche and my dish, it definitely wasn't the best meal I've ever had but the ambiance is top notch. They had the classic "Rose All Day" sign in the bar and the decor is the cutest!
The next day Ryan & I got up early to get some more drone shots on the beach and later enjoyed another beach day. This day there was a strange fog around the beach that never really cleared until that evening. Strange, but we still enjoyed the weather and then went to a nearby restaurant for a cocktail al fresco. We stayed in to watch the Super Bowl that night and Ryan's parents made our favorite dinner- steak kabobs and king crab. Still drooling over that crap dripping in butter! I'm not really into football but loved Maroon 5's halftime performance.
It was Sunday afternoon that I started to feel like I was coming down with something and woke up at 1:30am with a horrible sore throat and body aches.. feeling like death (turns out it was the flu)! Waking up sick on vacation is pretty much the worst and it took a while, but I finally got ready and we headed into town to walk around on 5th Avenue South and had afternoon tea at Brambles Tea Room. The decor was exactly what you'd expect from a tea house- flowers everywhere and there were even a few ladies in there with big, fancy hats! I spotted this place on my very first trip to Naples and have wanted to go since but it was always closed in the evening when we'd go downtown… so this time we made a point to have afternoon tea and it was the perfect ending to our trip.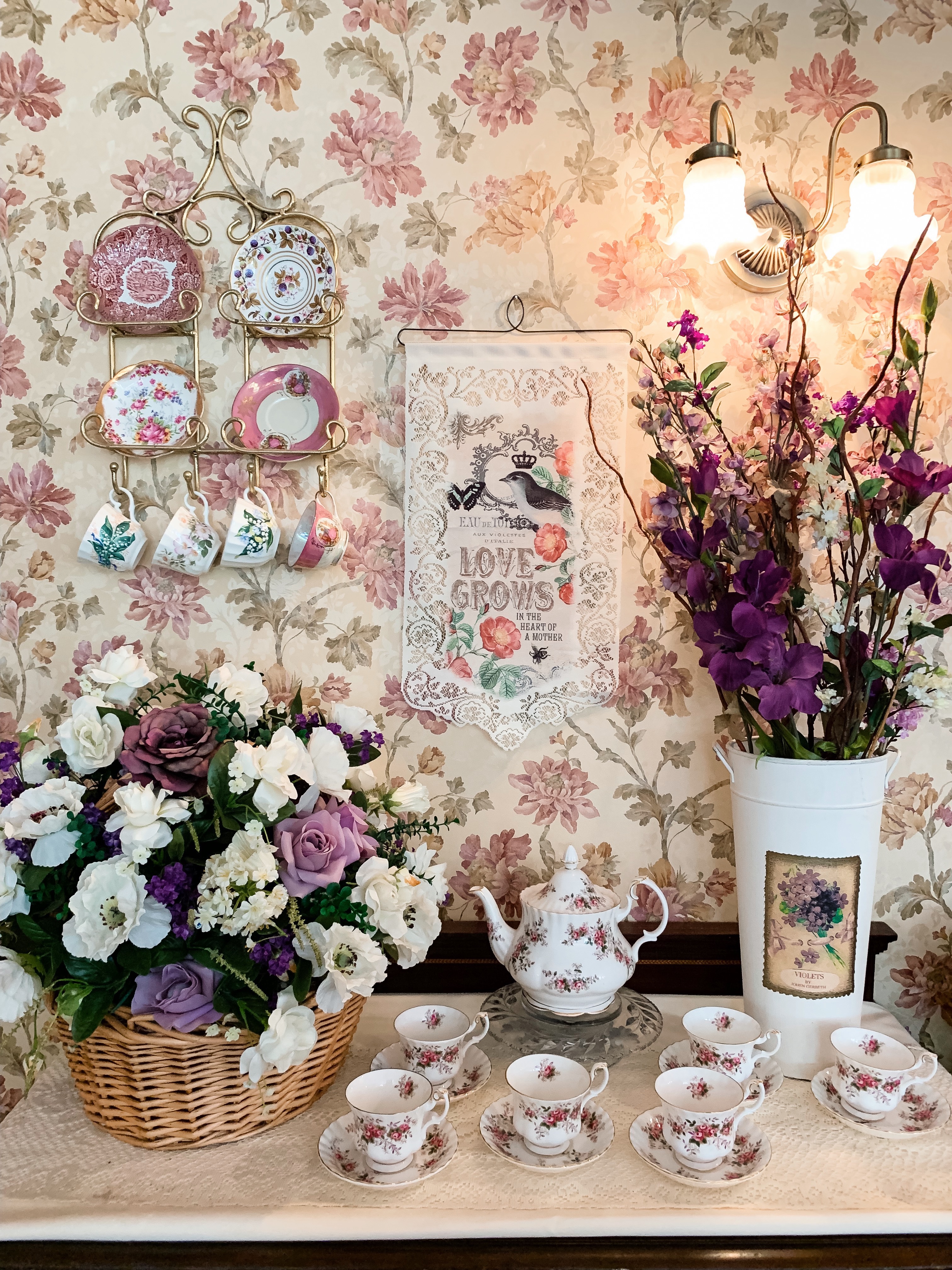 Sorry things have been so sporadic around the blog lately but the flu took a lot out of me! I hope y'all enjoyed this little recap and have a fabulous Valentine's Day!!