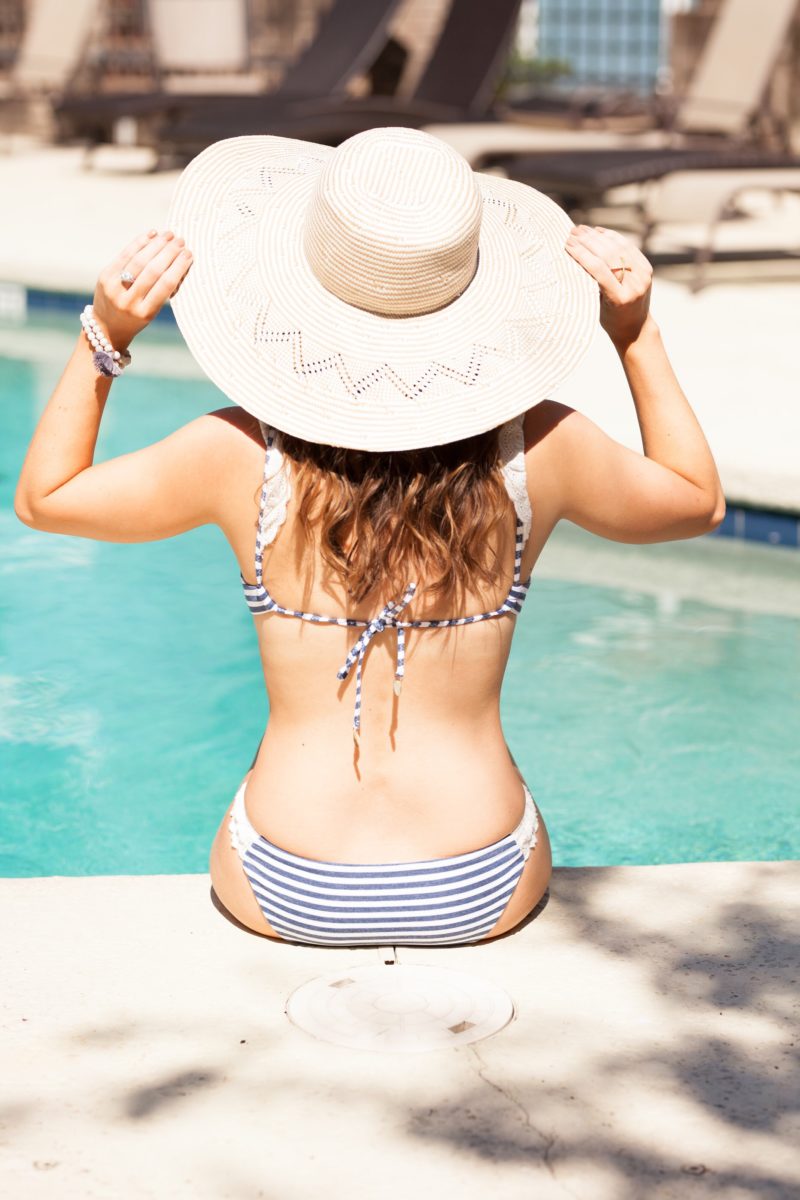 Hi friends! I'm sure you have heard all the buzz about the upcoming Nordstrom Anniversary Sale but before we start talking about sweaters and booties, I had to share what I think to be one of the cutest swimsuits EVER!! Ps. It's on major sale too!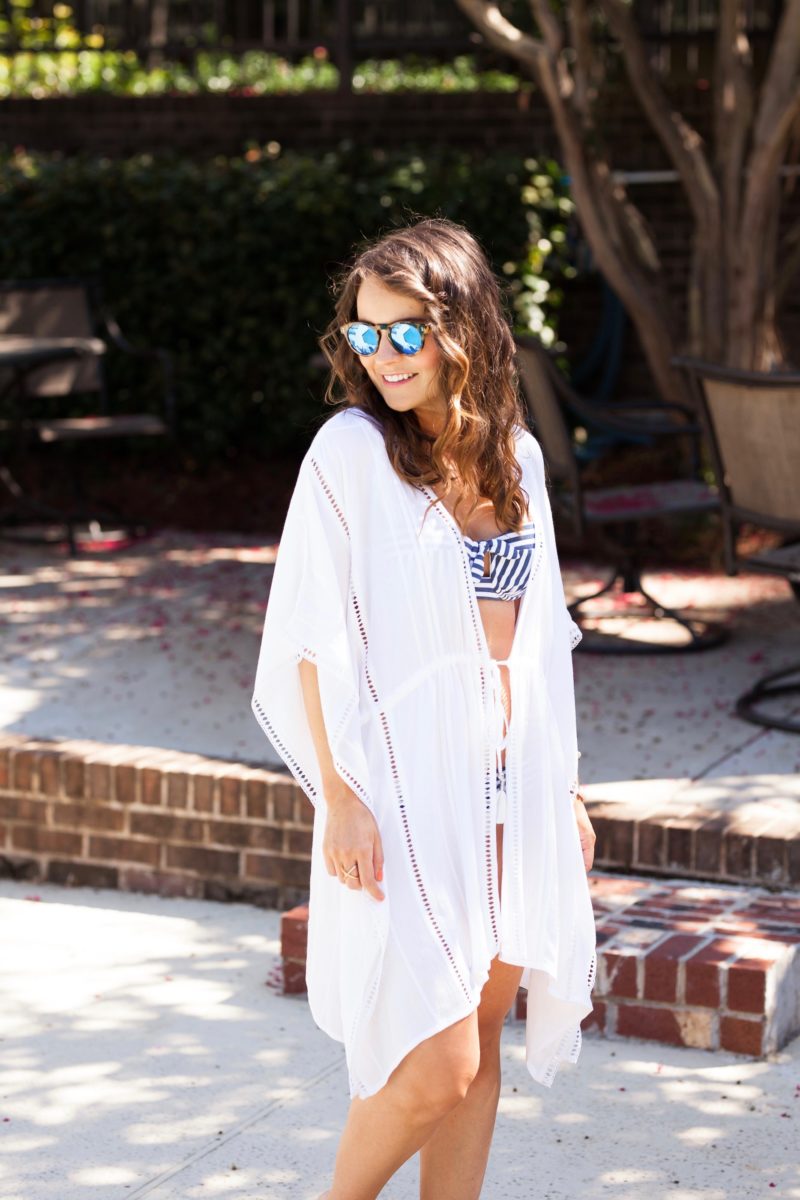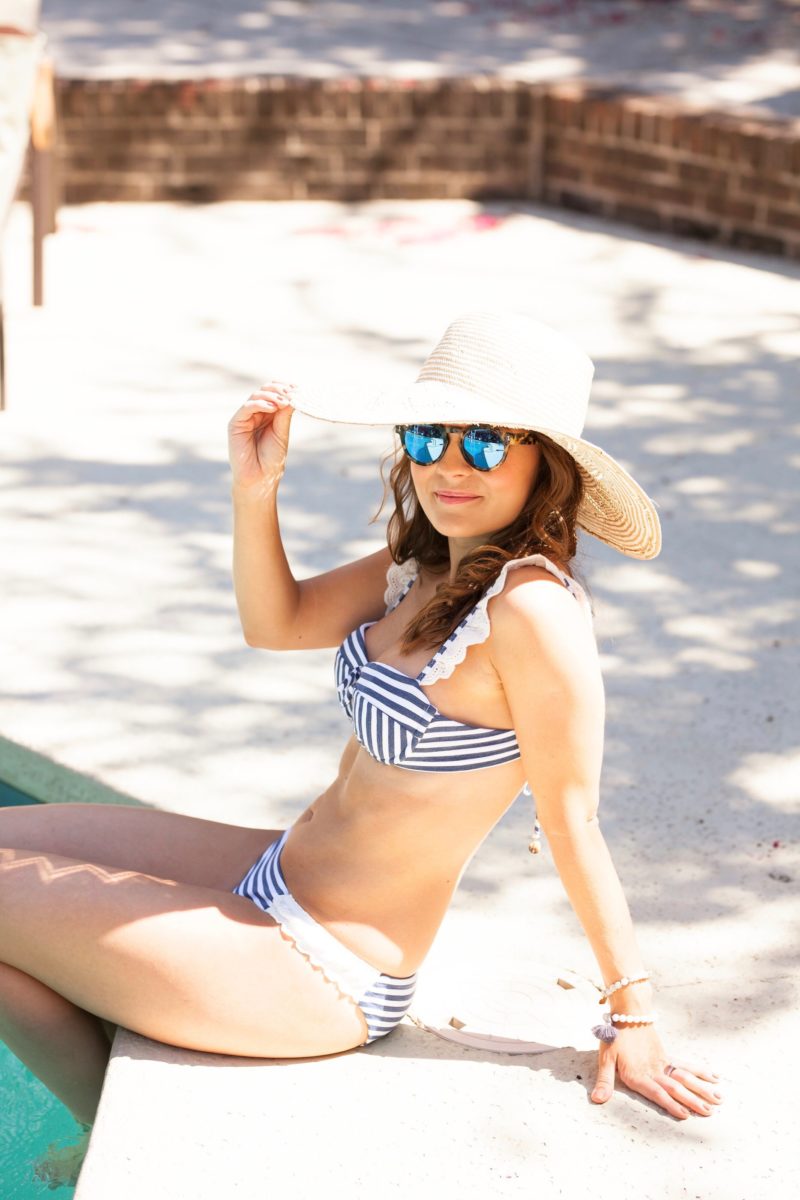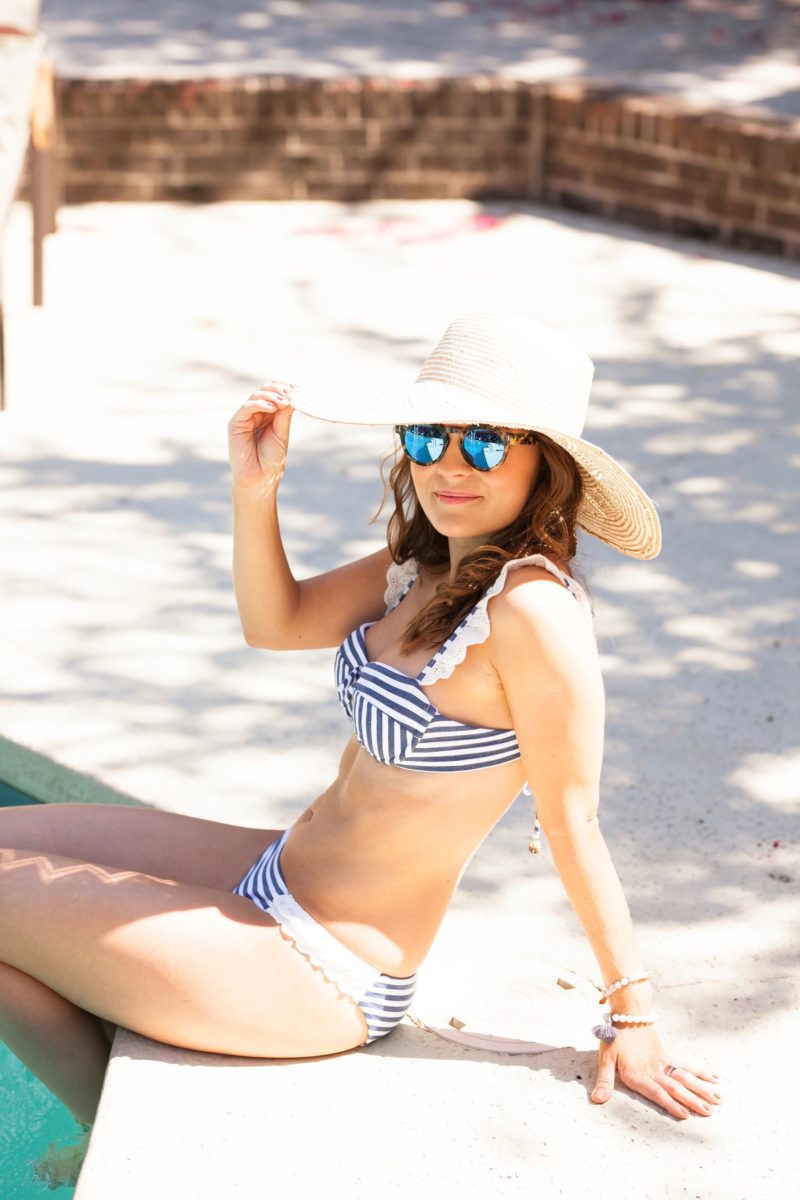 I came across this suit randomly in the mall while shopping for something else and had never heard of the brand Isabella Rose, but loved the style and material was super soft so I decided to try it on… and it was love at first sight! Now that I moved to a townhouse I don't have my own pool anymore and honestly don't get to wear swimsuits as much as I'd like but I finally got a chance to wear this one on the 4th and I thought the stripes were extra fitting!
I love the balconet style and can we just take a minute to talk about the ruffle eyelet straps? Insert all the heart-eyed emojis here. I just think it's so unique and the details make it so feminine. It also comes in a triangle version, halter version and one-piece and ALL of them are on sale. I'd scoop one up now before they sell out if you're on the hunt for a new bikini or one-piece. And no swimsuit is complete without a cute cover-up, right? I recently picked up this white caftan from Topshop and it's the perfect beach cover-up if I've ever seen one. I like that it has a tassel tie in the front so you can easily throw it on and wear it open or tied for a little more coverage.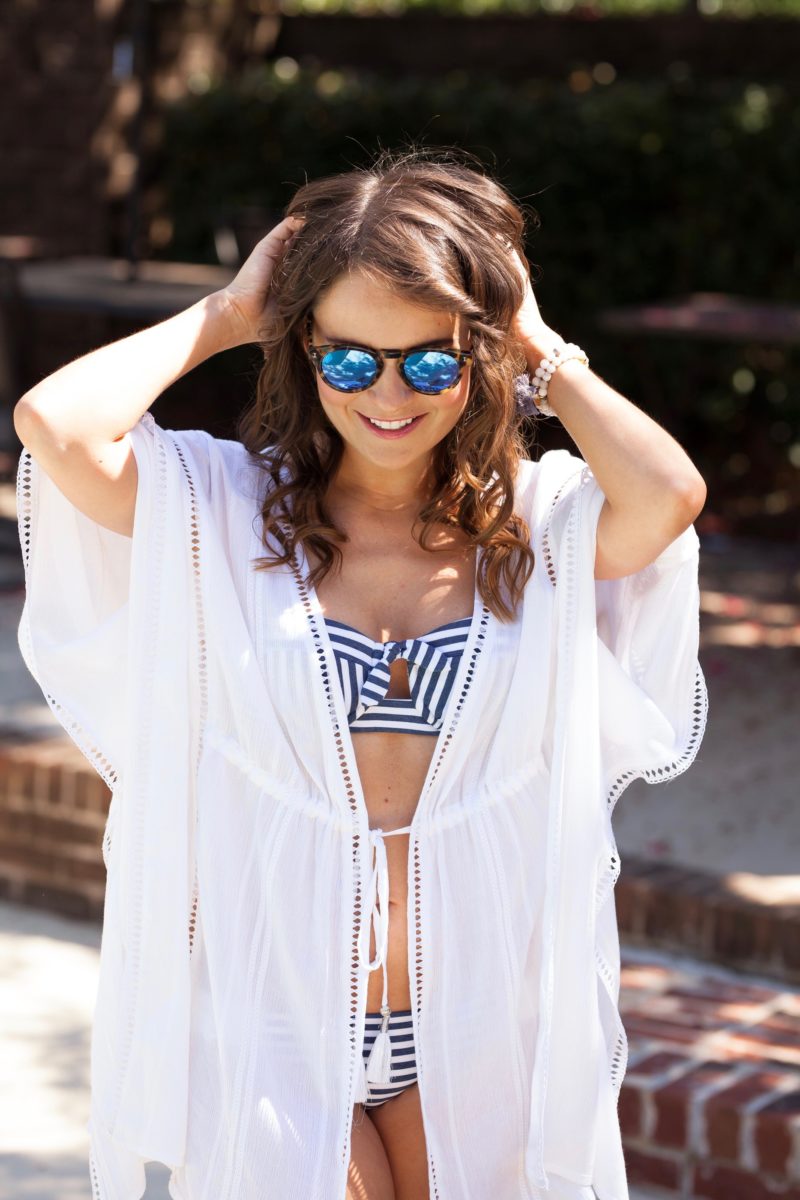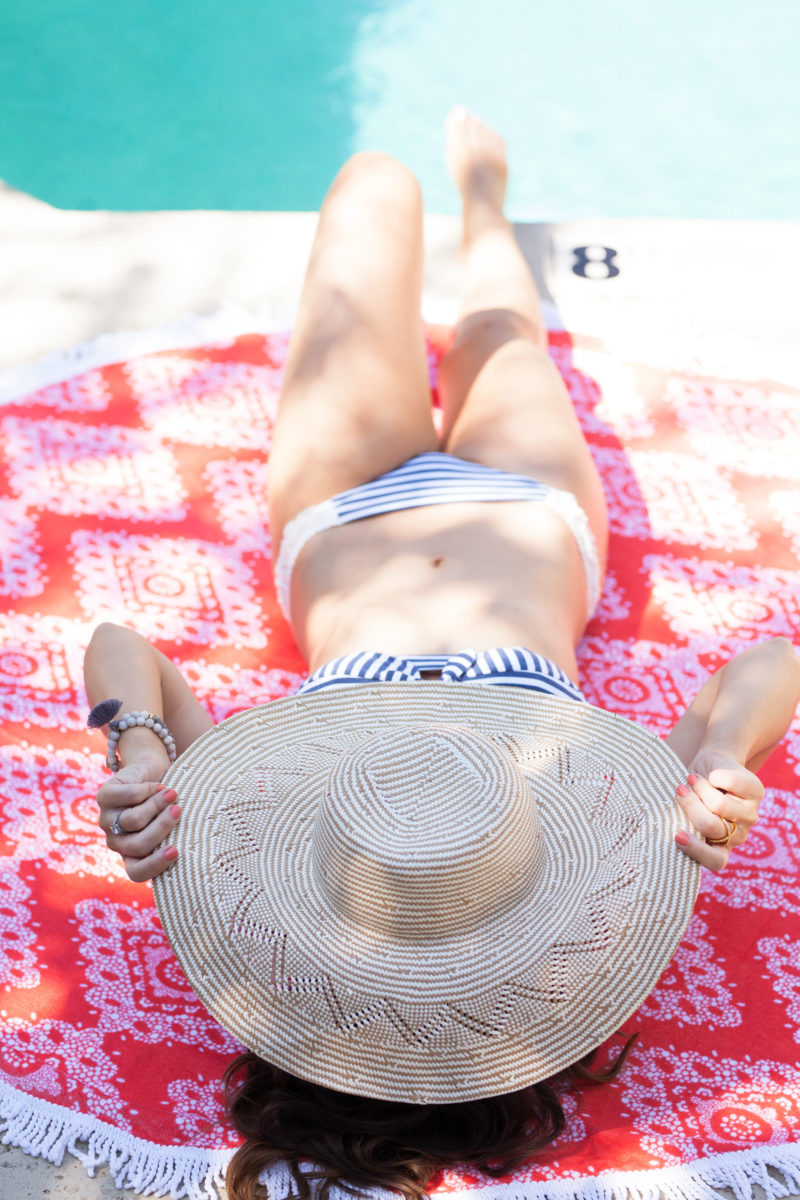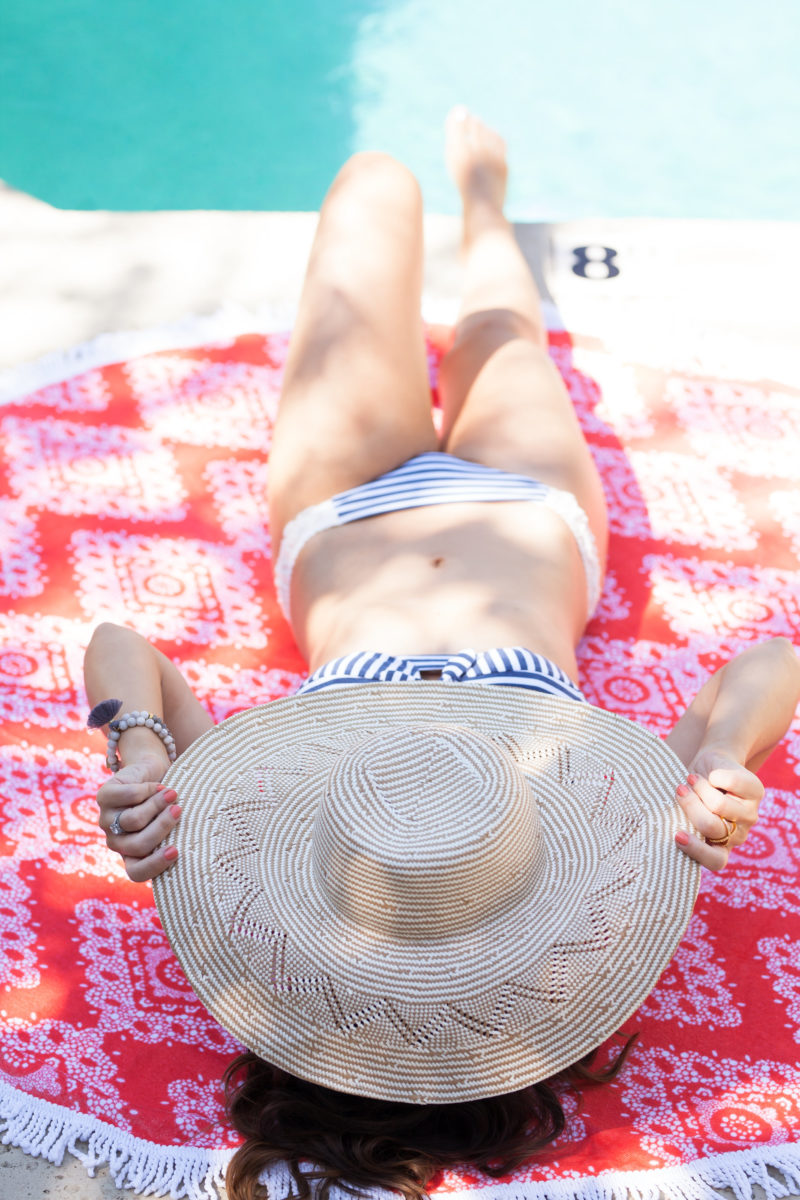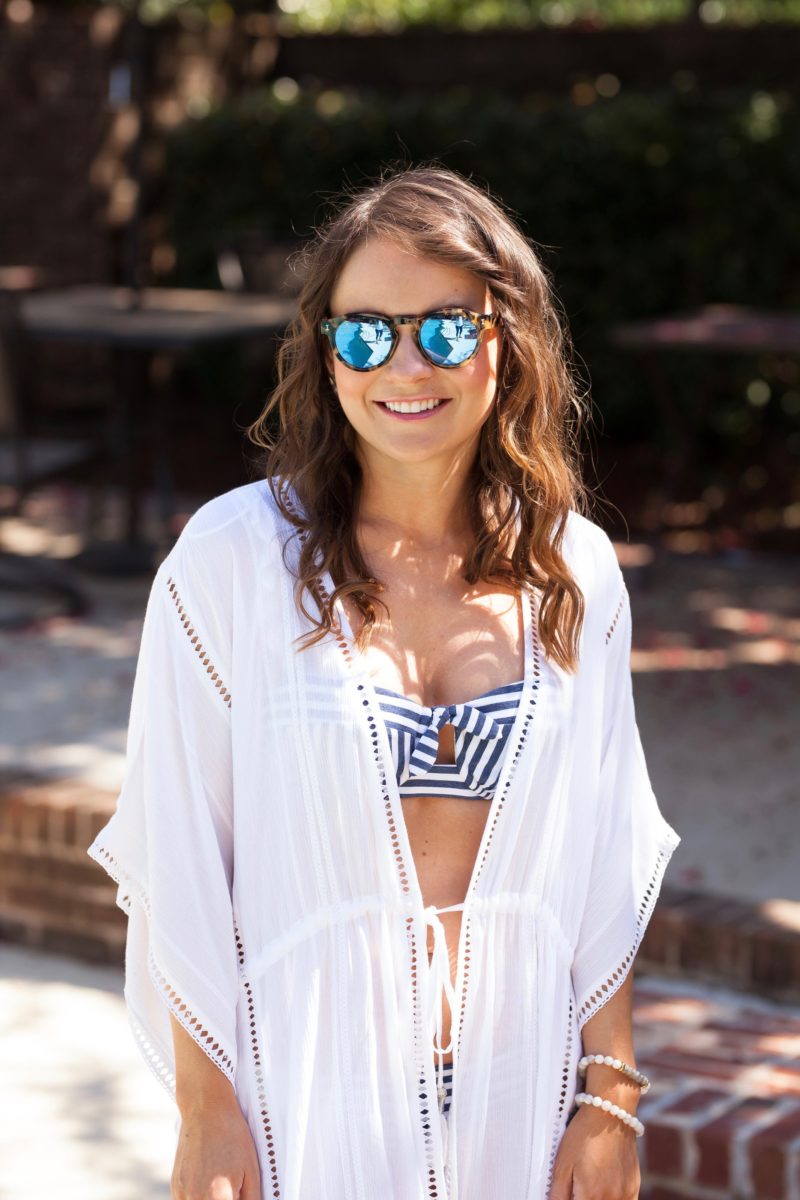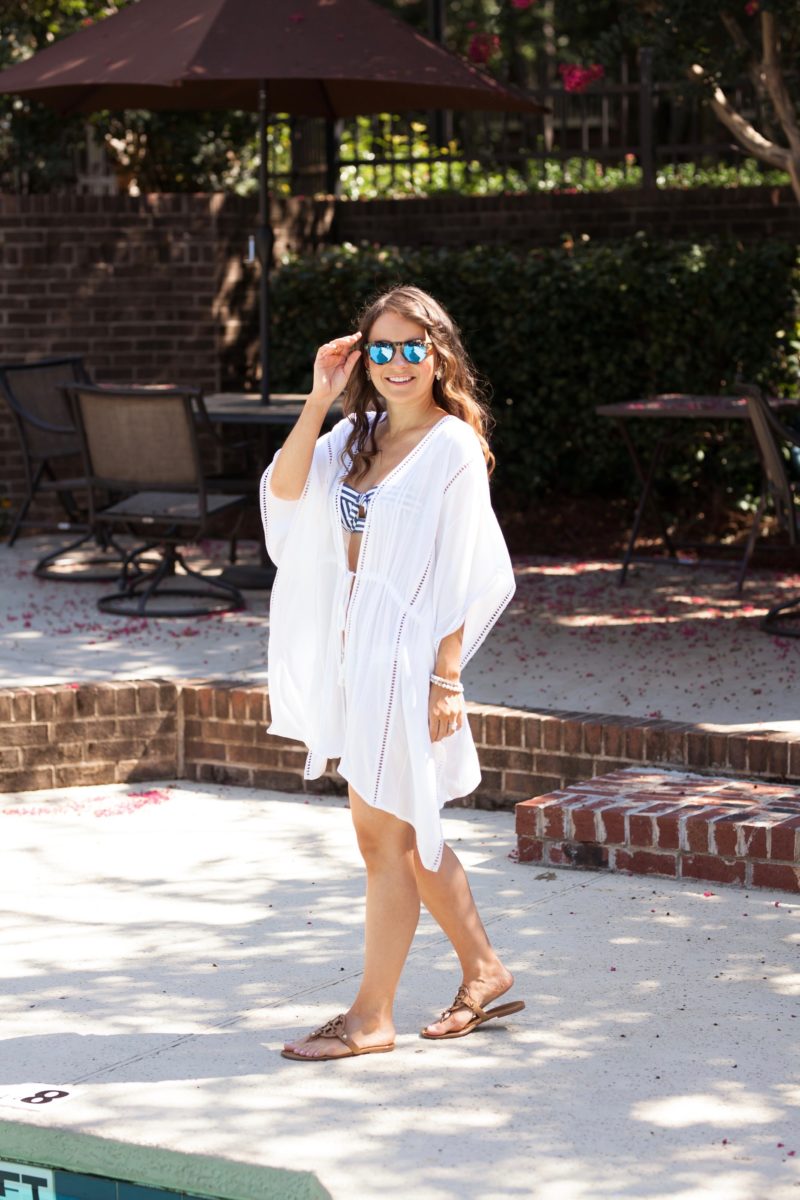 Isabella Rose striped bikini top & bottom (also comes in a triangle & one-piece version) // Illesteva 'Leonard' sunglasses
 Topshop cover-up caftan // Hinge straw hat // Tory Burch 'Miller' sandals // round beach towel (20% off with code MEDMANI20)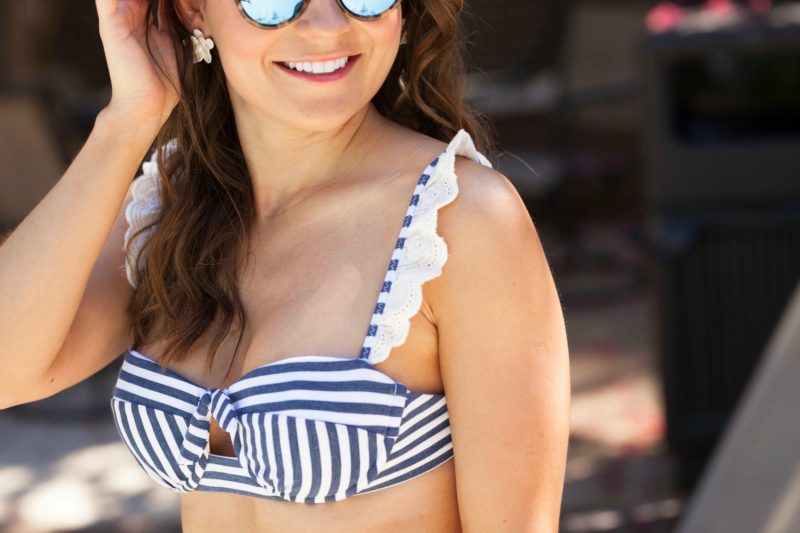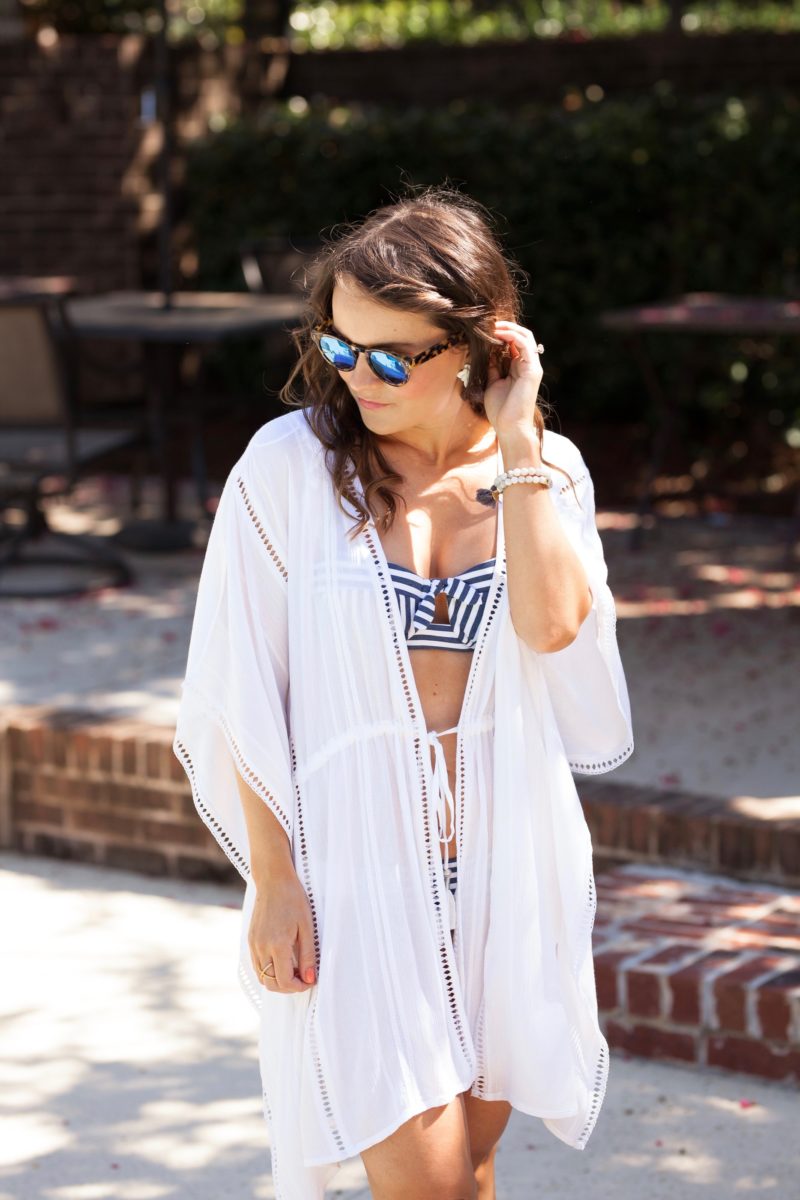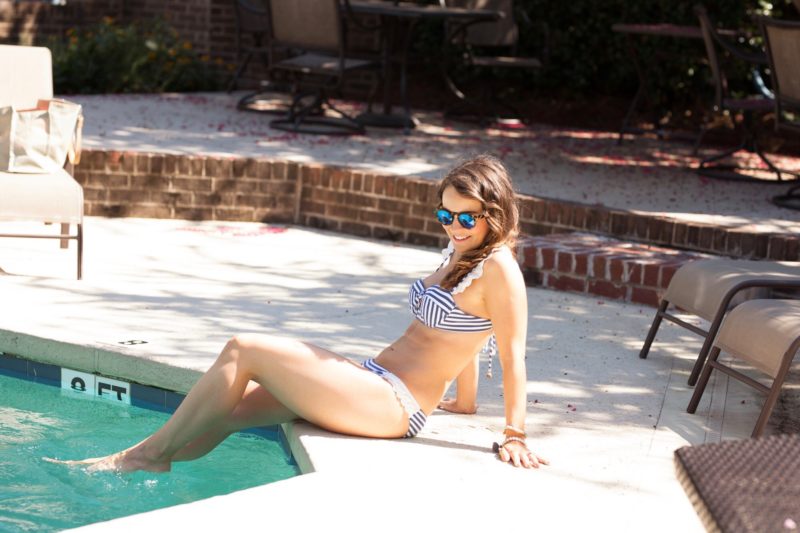 Thanks for stopping by and hope y'all have a fabulous day!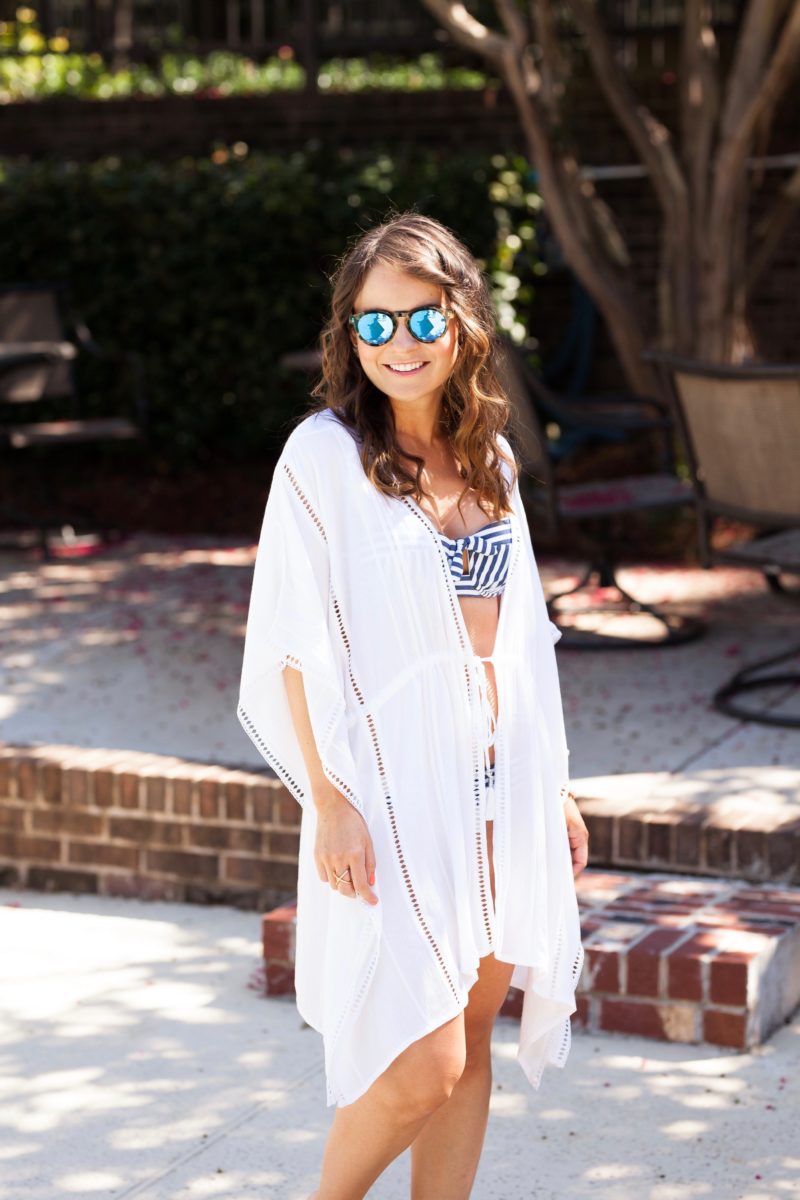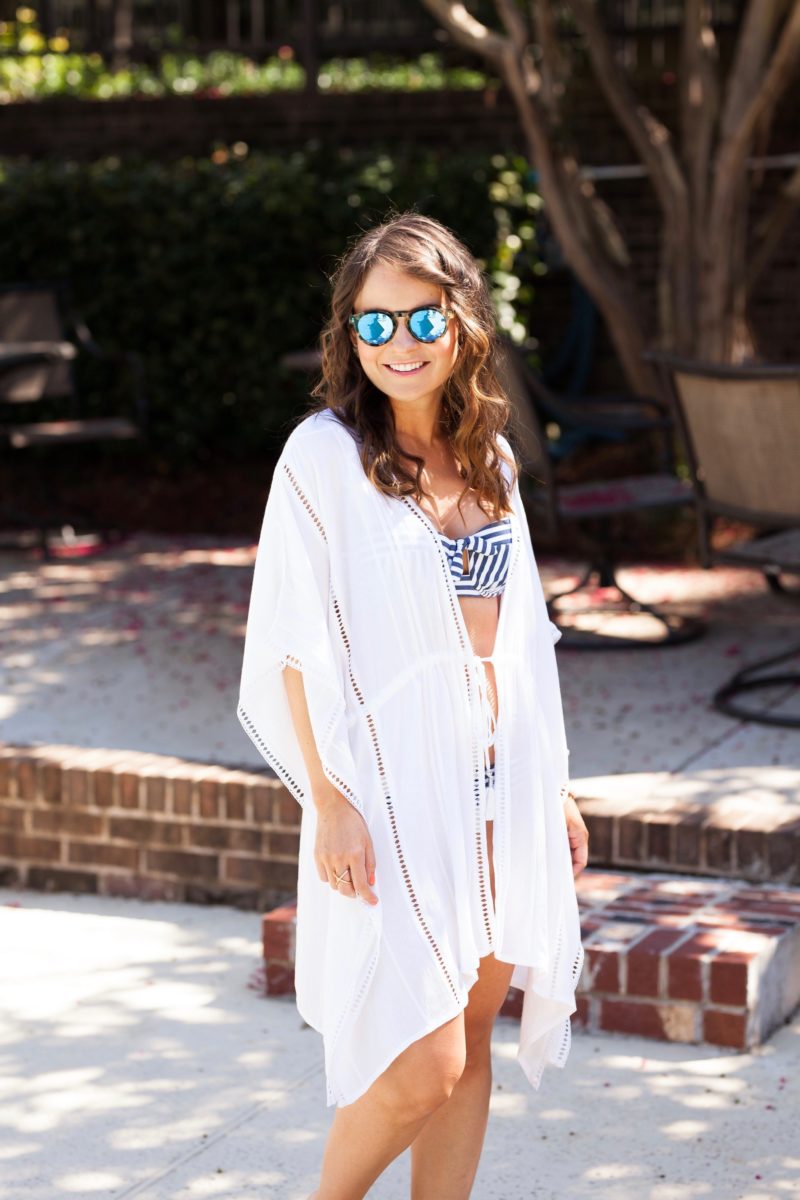 Photos by Deeana Kourtney Photography