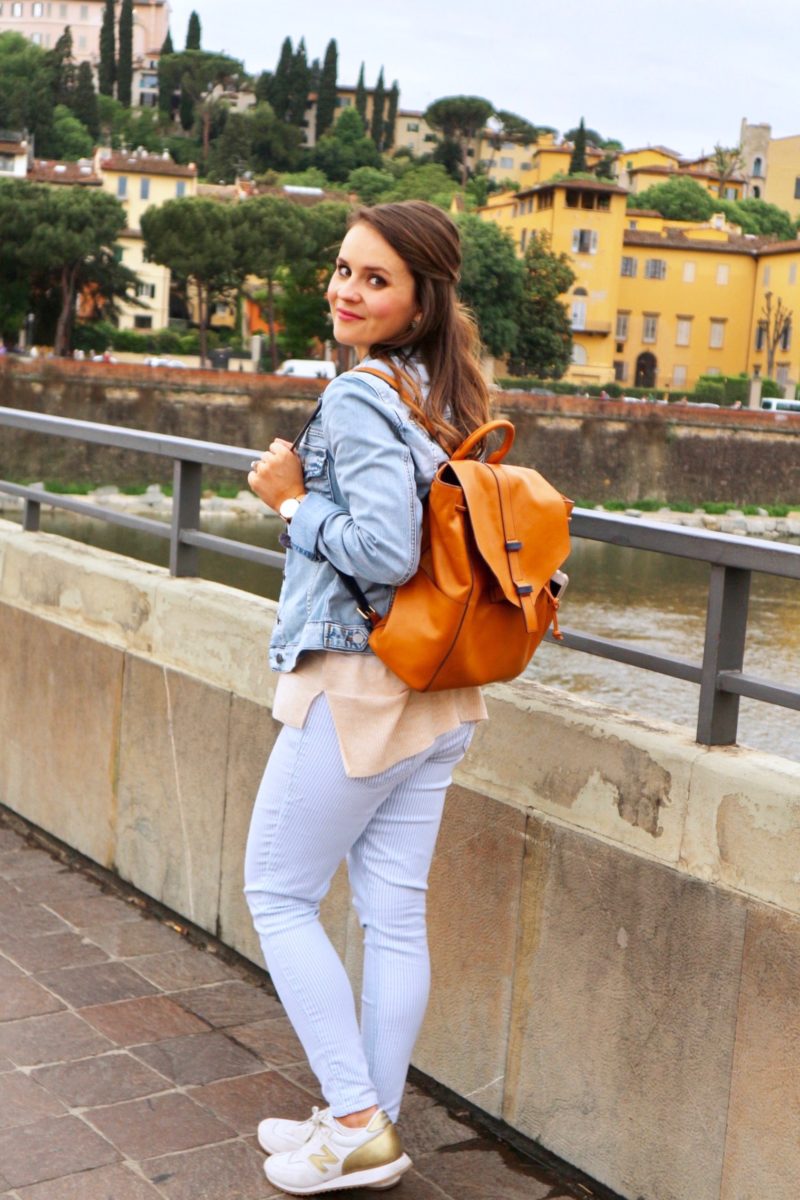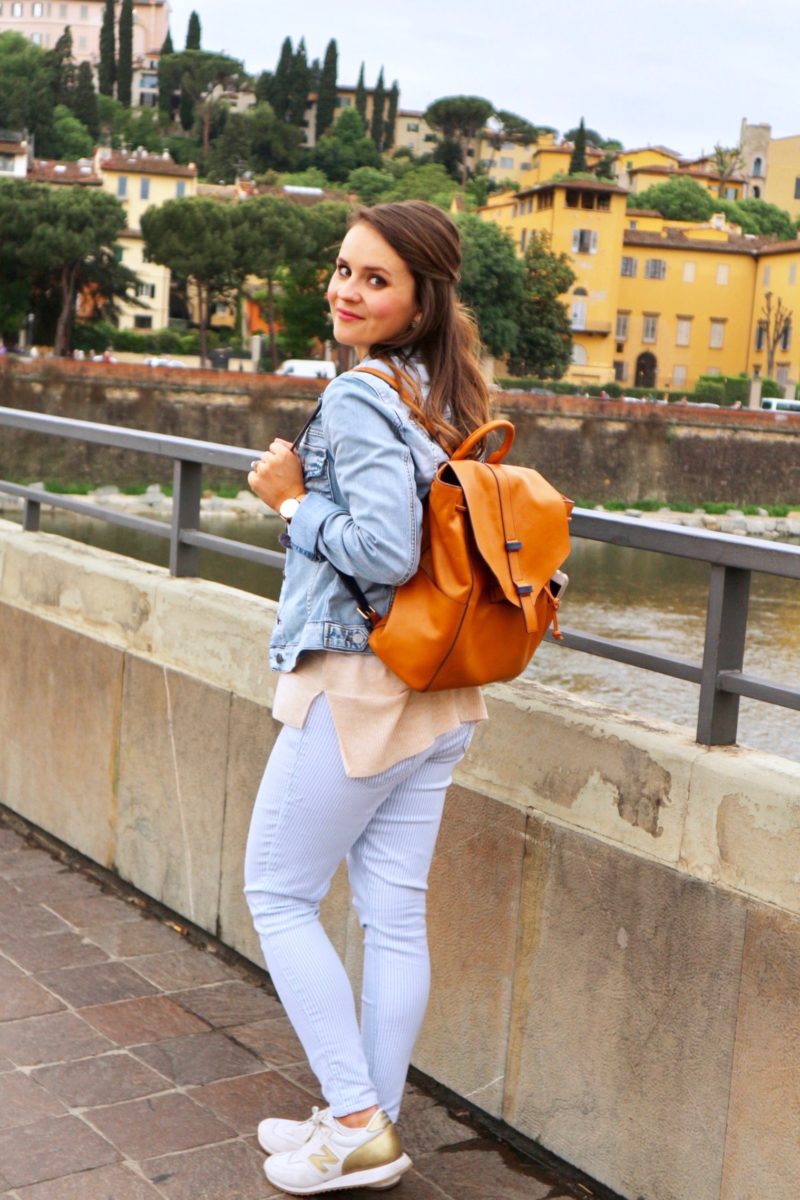 Hey guys, I'm baaaack!! First of all, let me just say that Italy was absolutely amazing (if you couldn't already tell from my major over-posting on social media). It was the perfect place to spend our first anniversary so cheers to one year of marriage and a lifetime more! I promise I will have detailed travel posts soon- hoping to do one on each city- but today I'll share one of the first outfits I wore on the trip. First stop… Florence!

The weather in Italy was a little cooler than here, but luckily I checked the weather like 23947 times before we left and knew what to pack. This was our second day in Florence and while it didn't really rain until later that evening, it was grey and a bit chilly. After getting this dark denim jacket a few months ago I knew I had to get the one in light wash for this trip. I probably wore it half the days of our trip- the light wash is perfect for summer and it was perfect in the evenings when it got a bit breezy.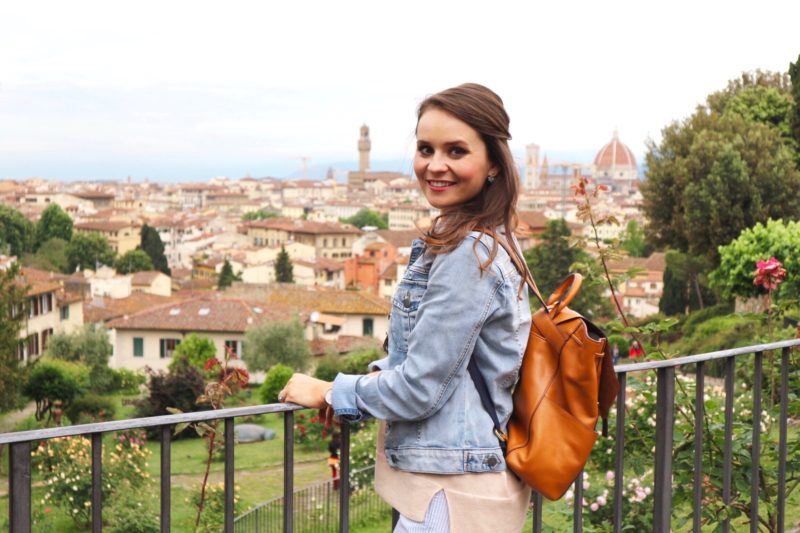 On this day in Florence we were out and about exploring all day so I went with a super comfy outfit- my super soft Lilla P tee, stretchy skinnies, and my New Balance sneakers. They are literally the best casual sneakers and were perfect for walking all over the city. And what else was clutch for this trip? This leather backpack from Vera Bradley. I used it as my personal item on the plane because it holds a ton and it was perfect to use when we were out and about exploring all day. Hands-free and plenty of room to store anything we might pick up. The leather is buttery soft and it has several compartments and a zippered section inside. It also comes in 3 other colors!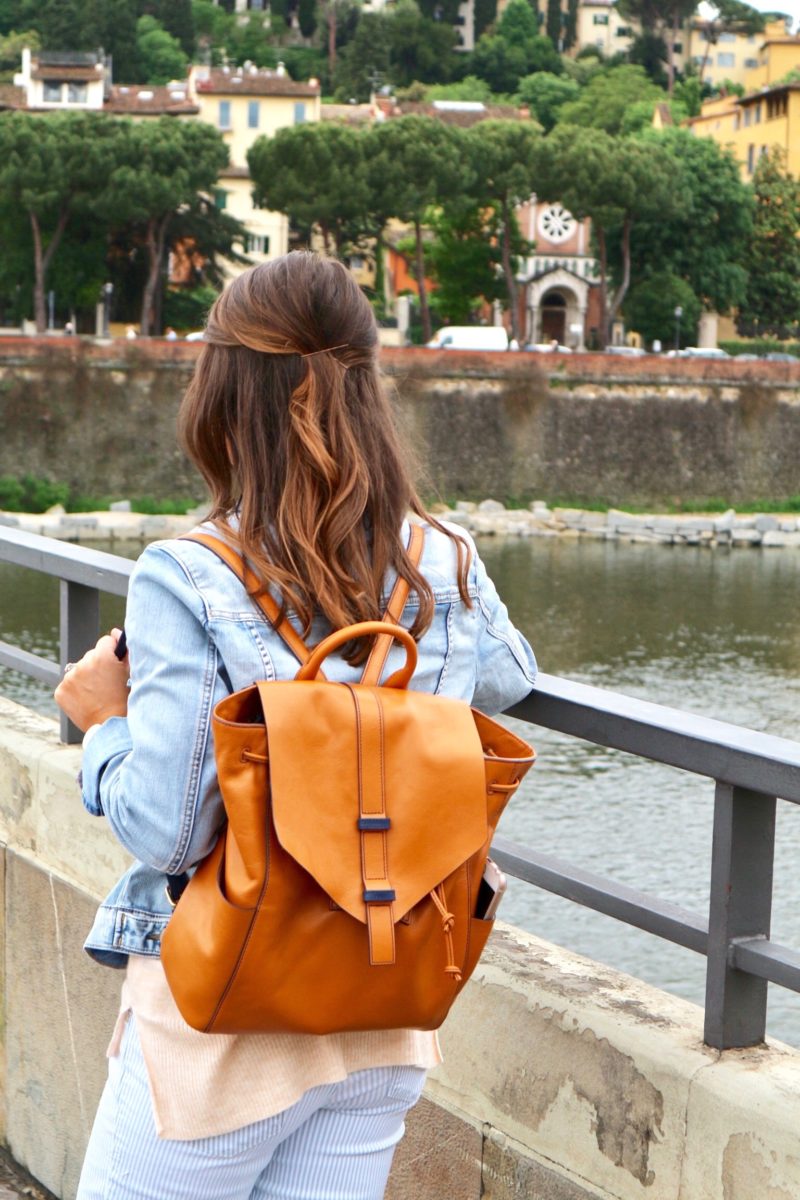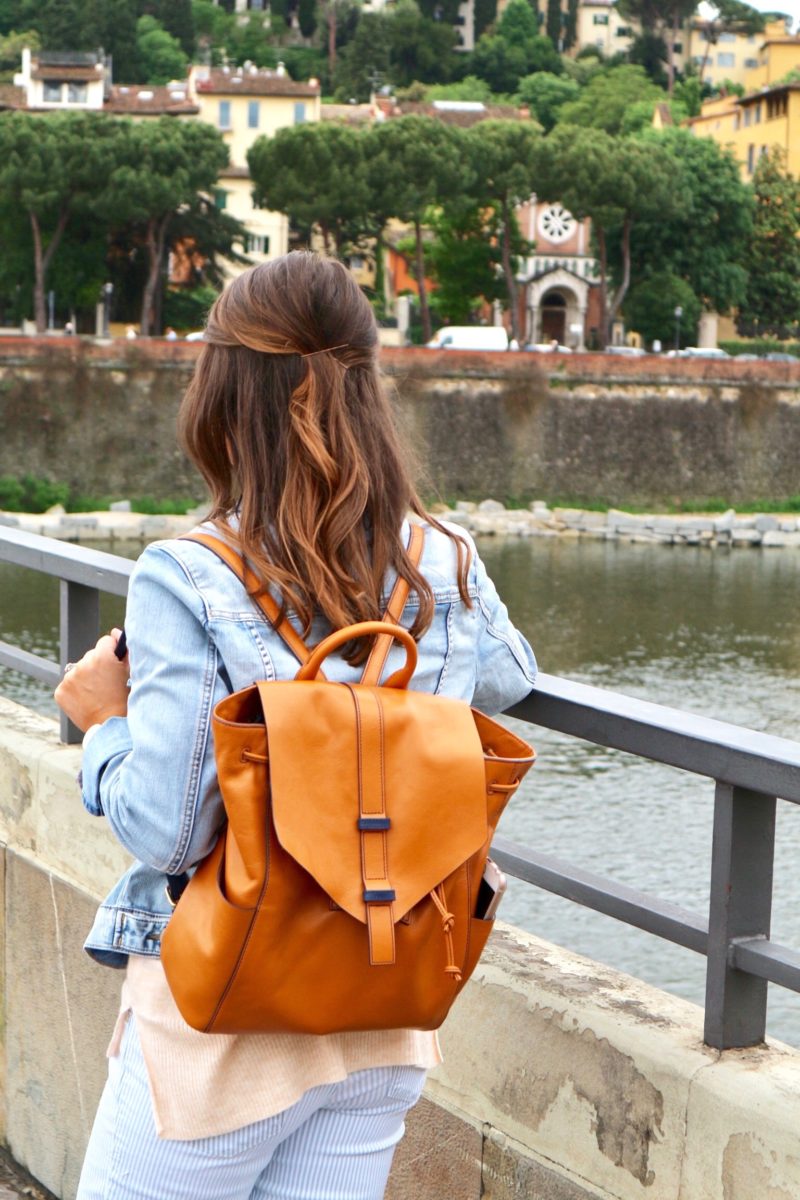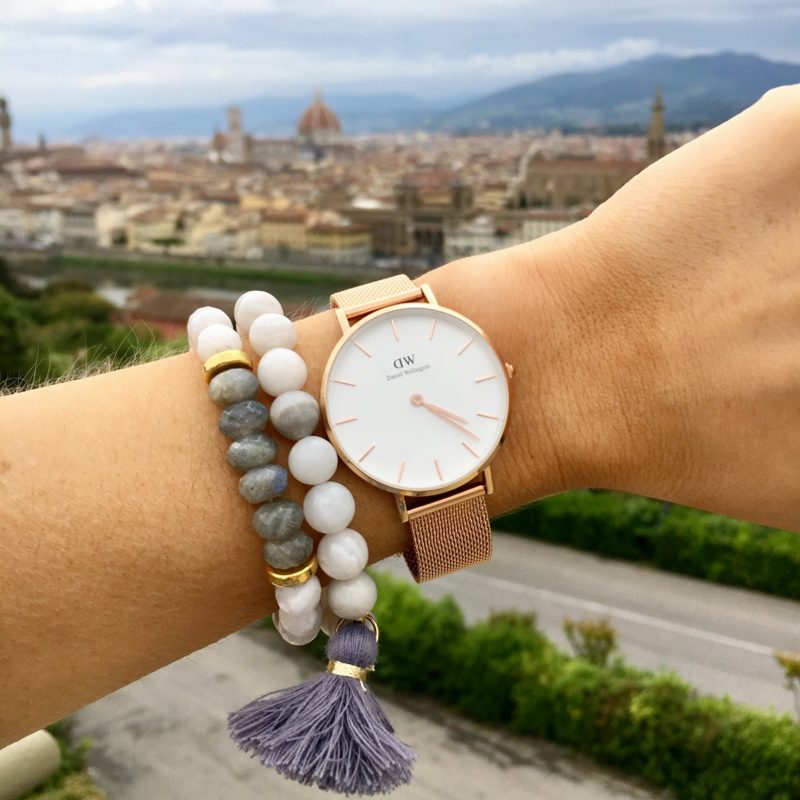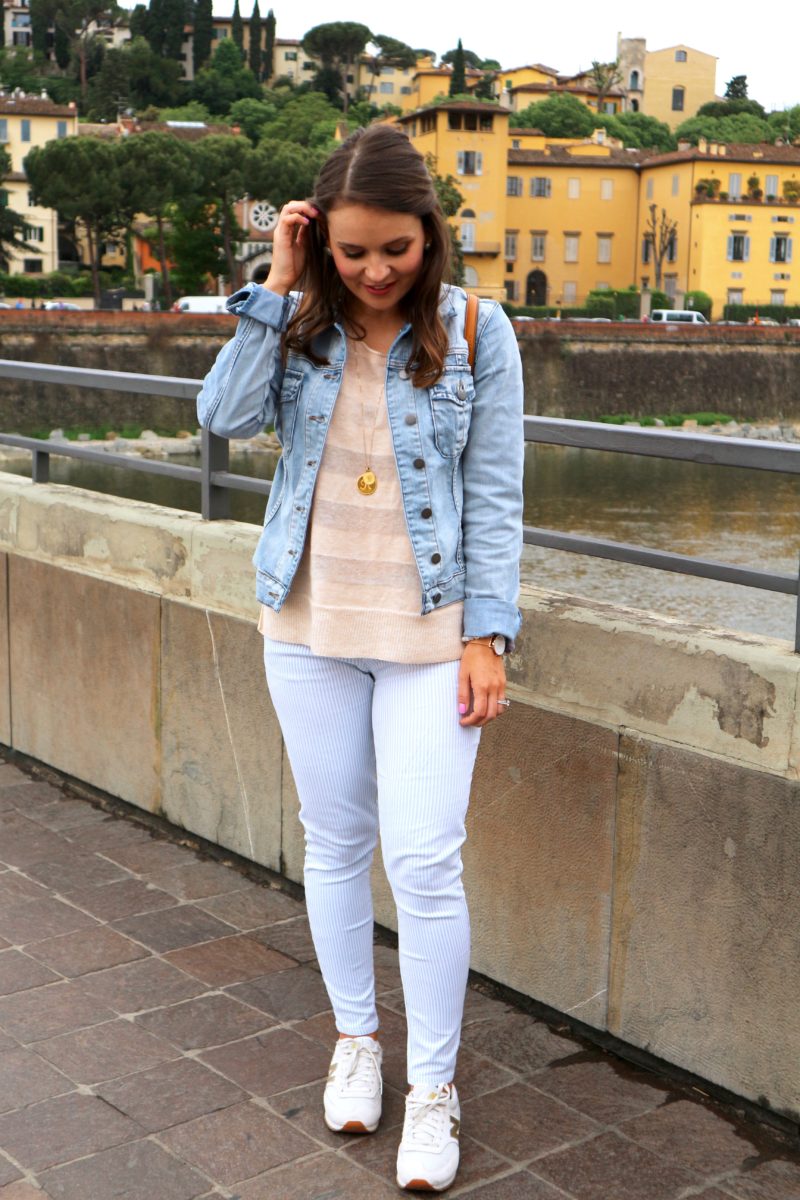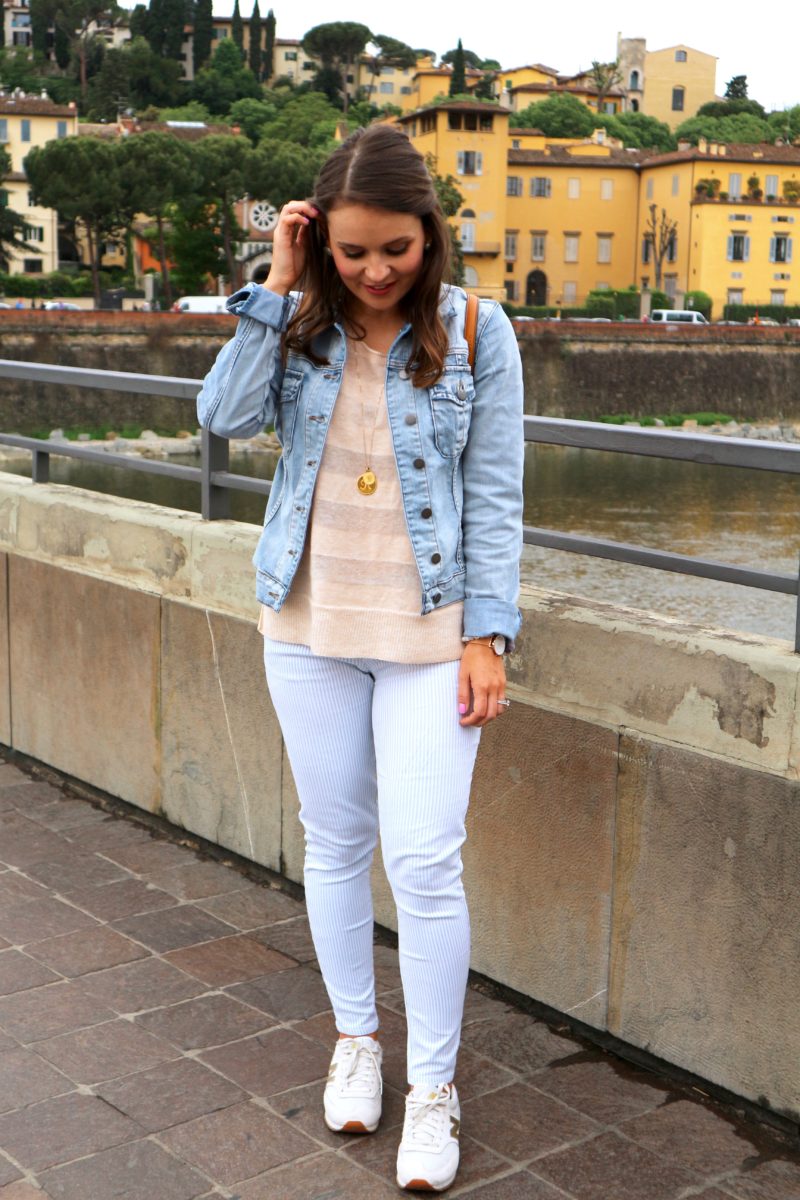 Lilla P stripe scoop neck pullover, c/o // KUT from the Kloth denim jacket // Vera Bradley leather backpack, c/o
striped skinnies, old // New Balance gold sneakers // David Wellington rose gold watch // stone tassel bracelets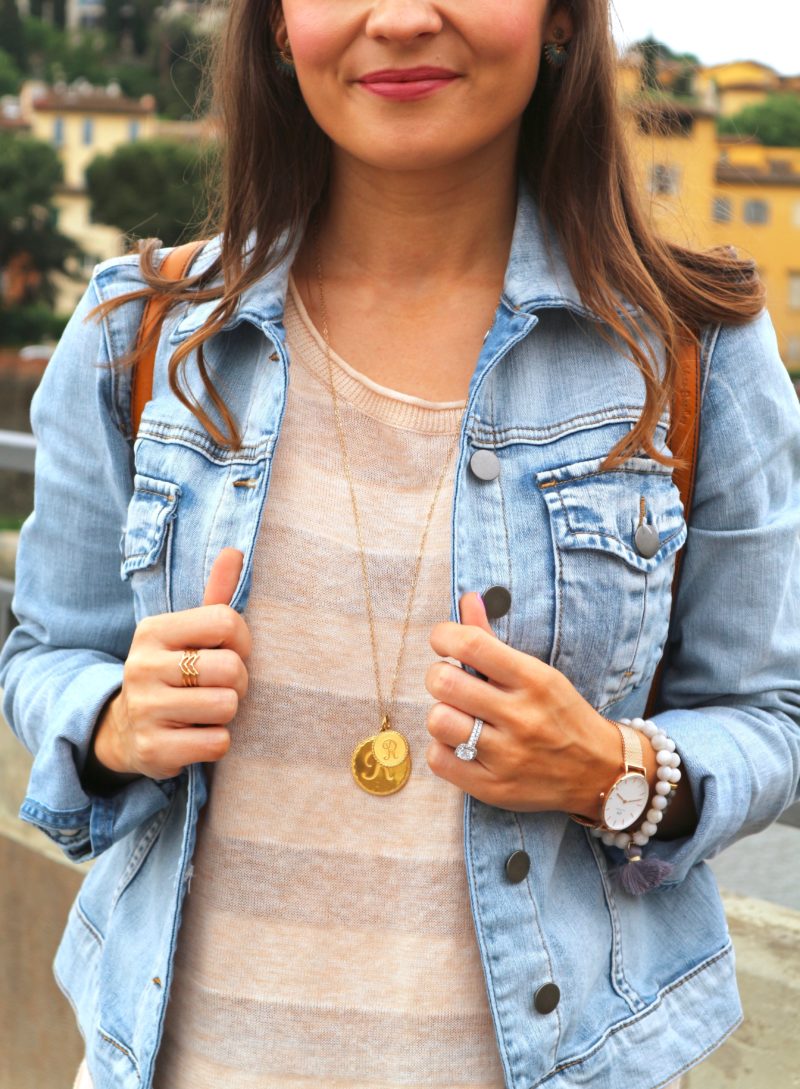 Luckily I have today off to catch up on life- laundry, grocery shopping and hopefully some blogging! Thanks for reading and can't wait to share more of our Italy travels with y'all soon!