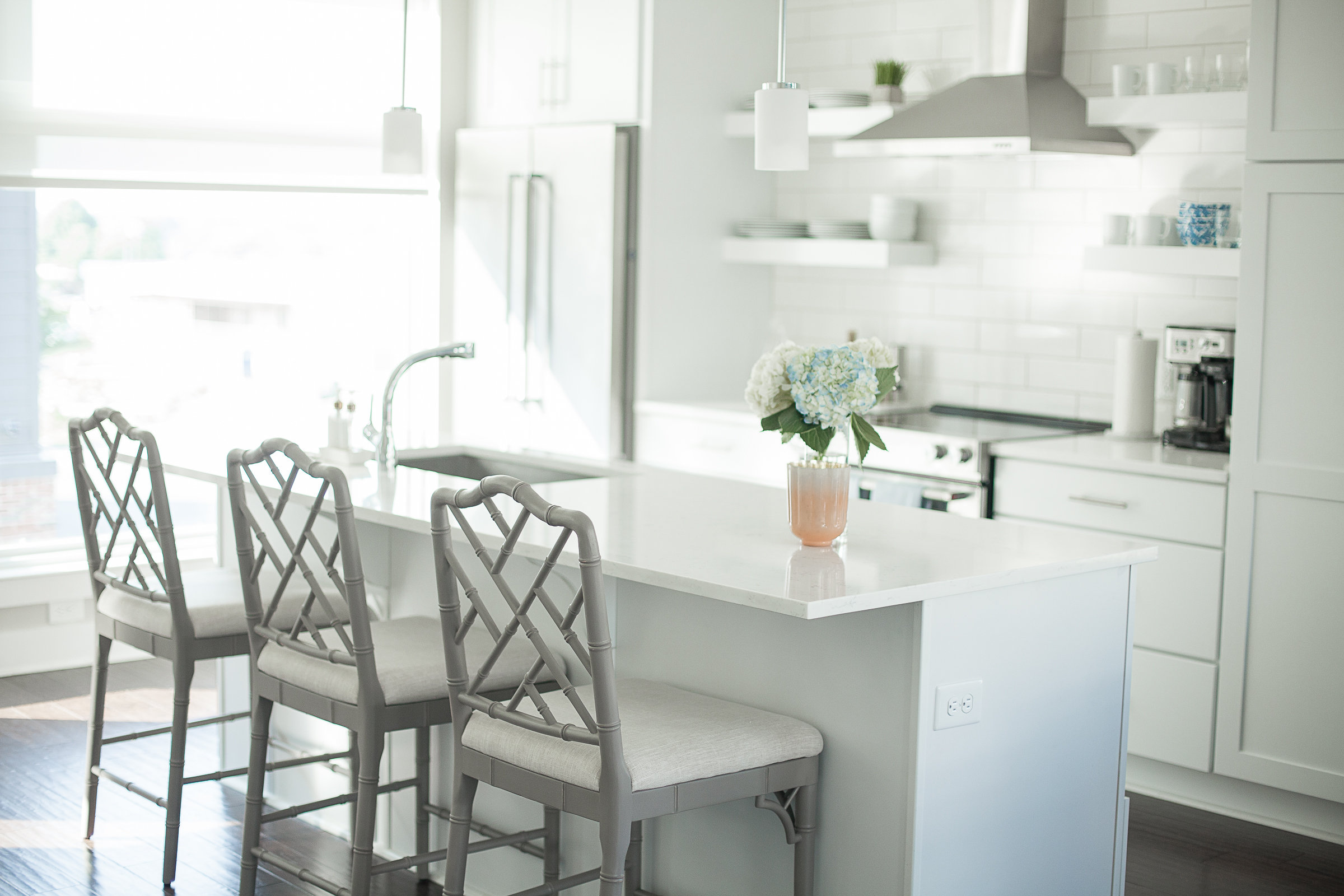 Hi, friends!! I'm so excited to share another part of our home with you guys and today it's all about the kitchen and dining area. This area has been "finished" for the most part for a while, I was just waiting to find the perfect barstools (which was no easy feat) but I couldn't be happier with the ones that we picked out! To be honest though, when is your house actually ever "finished"? I'm sure I'll change my mind and make some updates along the way but here's a current look at our space! All sources are listed at the bottom.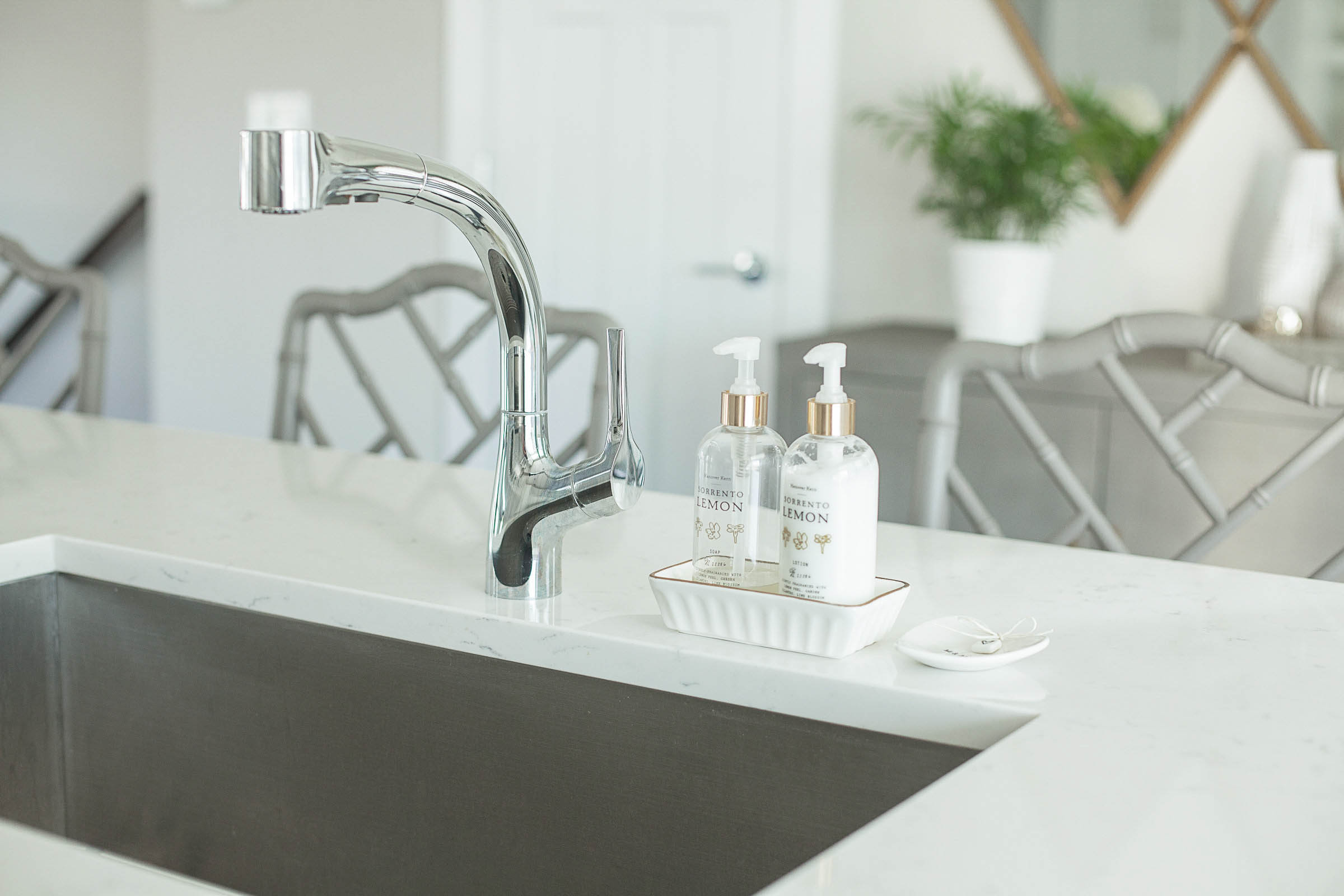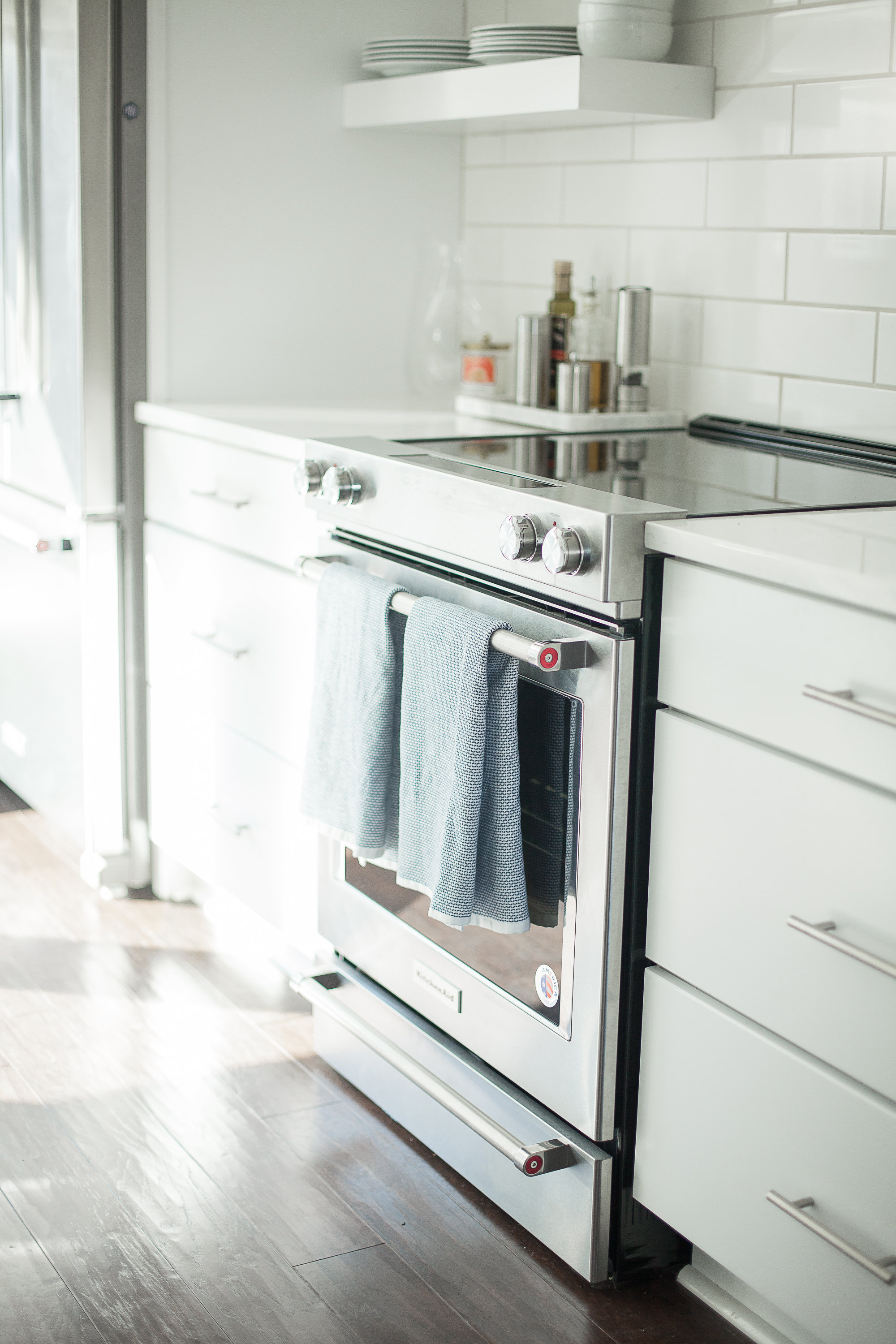 One thing that was a must-have in our new home was an all-white kitchen. You just can't beat that clean, crisp feeling! In our development we didn't get to pick out every detail like in a custom home, but rather from three packages… and of course we went with the white cabinets/quartz countertops and dark hand-scraped hardwoods. Initially I was NOT excited about the open shelving. I was like, "where are all the cabinets and where are we going to put everything?!" Well, fast forward a few months and I absolutely love the open shelving. Everything has its place and it's easier to keep neat than I thought. I also like how they put in large drawers as opposed to lower cabinets- there is so much more storage this way.
Since we have an open floor plan, there is no official "dining room" so everything had to flow together. This was a bit challenging during the decorating process and that's why I decided to stick with neutrals- grey, navy and white. This dining table from Crate & Barrel was a perfect fit because it was a little smaller than the standard dining table, but it also comes with a leaf.
Ryan & I spend a lot of time at the kitchen counter so nice counter stools were a must. I feel like I looked for these for months and just wasn't loving the options (or the ones I did like were way too expensive). I finally came across these bamboo-style stools from Ballard Designs and fell in LOVE!! With a little convincing and a 25% off coupon, they were on the way to our house and I absolutely love how they complete our kitchen. They are wide and super comfy to boot!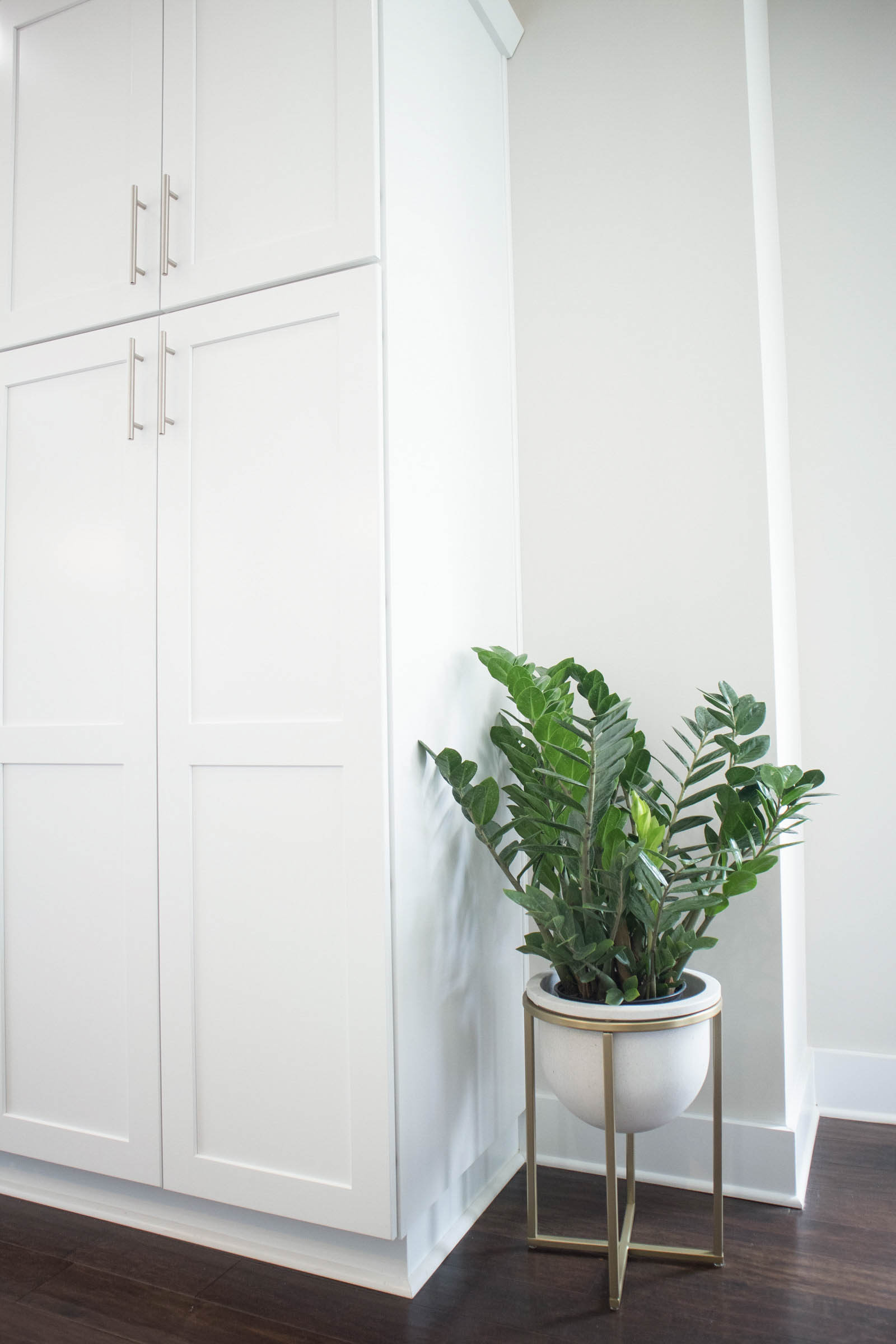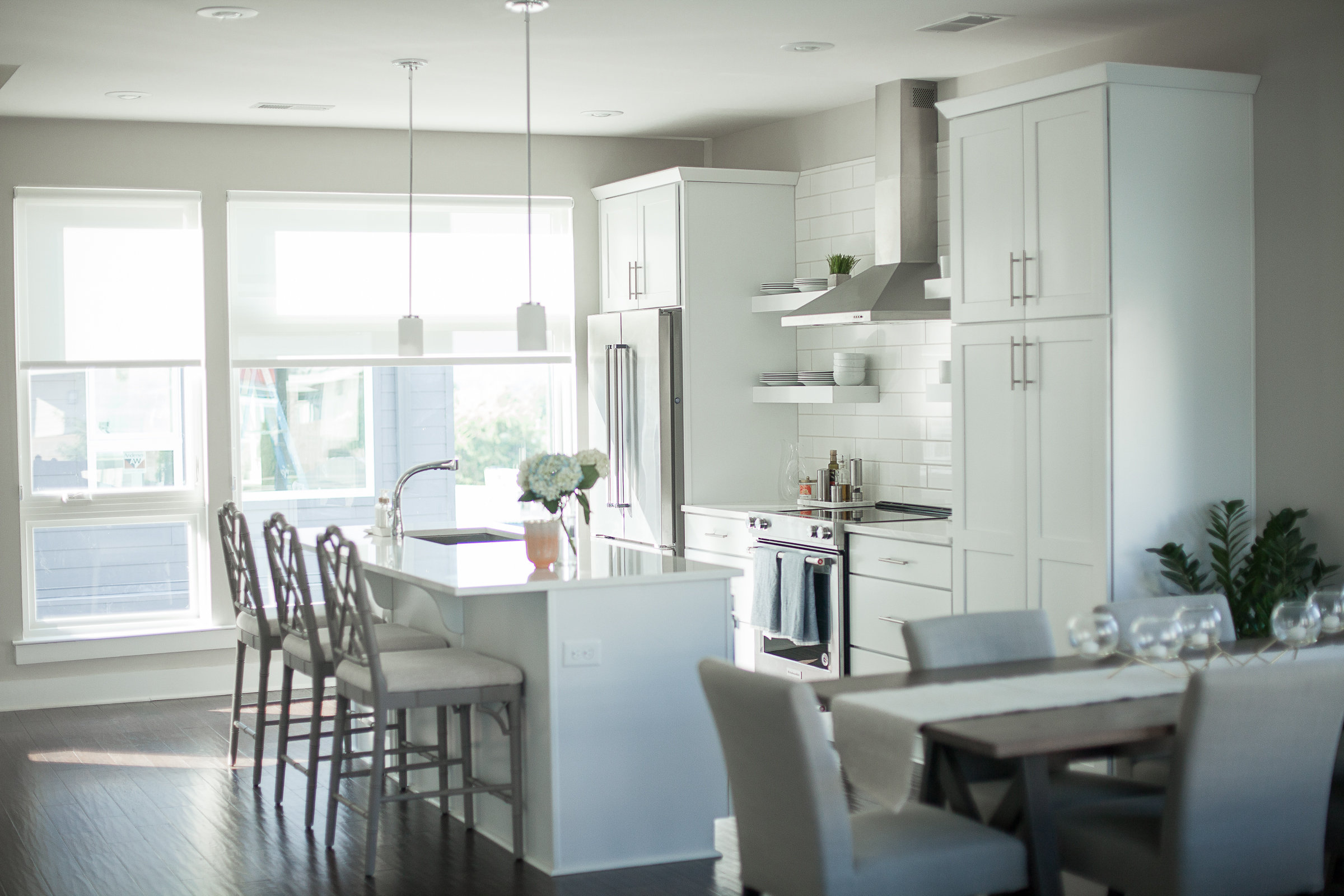 Since we don't have a ton of storage, we needed another piece of furniture to store our wine glasses, linens, and other random things. We went with this
shagreen sideboard
and it is by far one of our favorite pieces in our living room. I love the texture and of course the brass hardware (can you sense a theme here?). I fell in love with this
gold diamond mirror
at West Elm and it was the perfect piece to hang above the sideboard. I am still tweaking on what I'm putting on top of this piece- definitely a work in progress!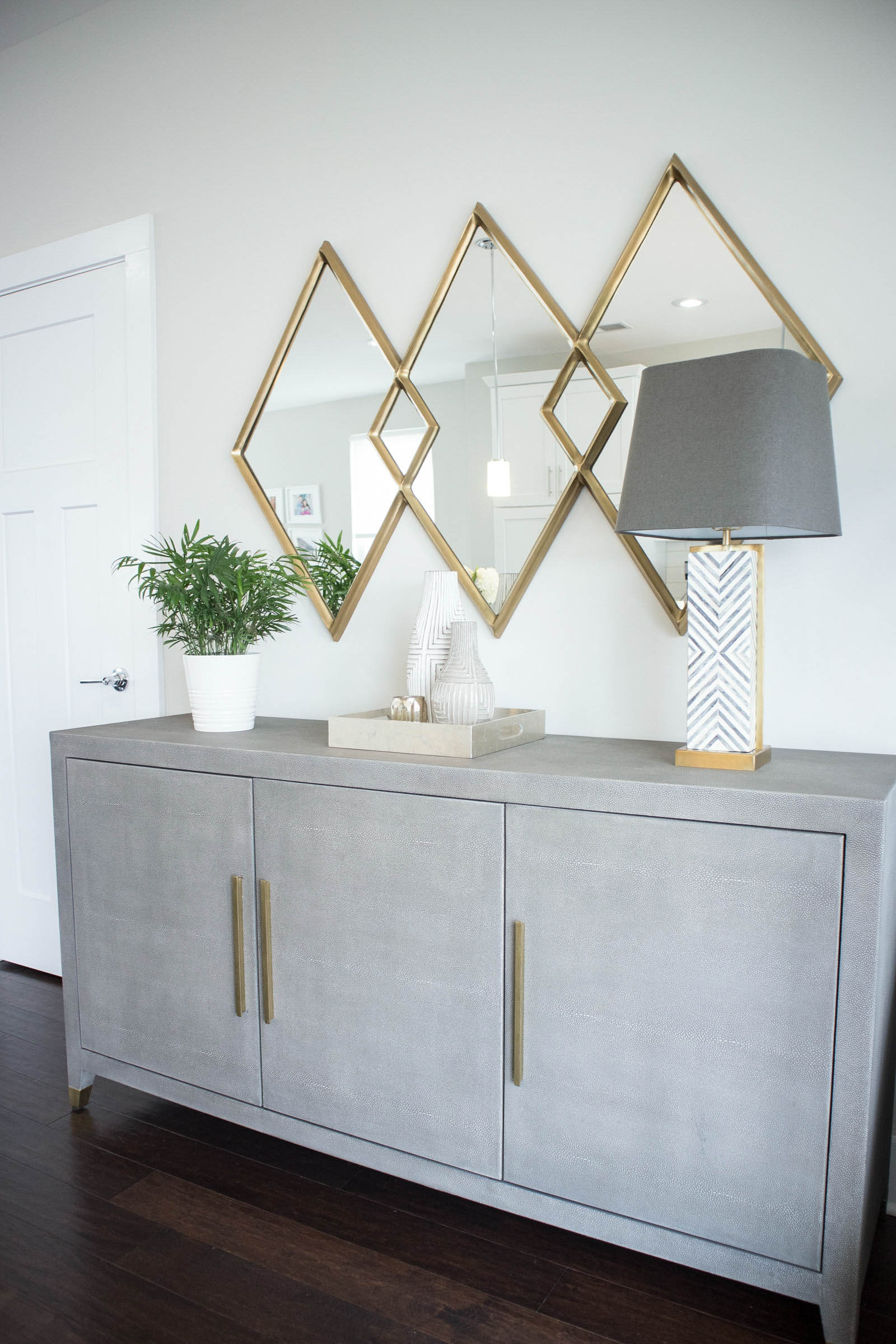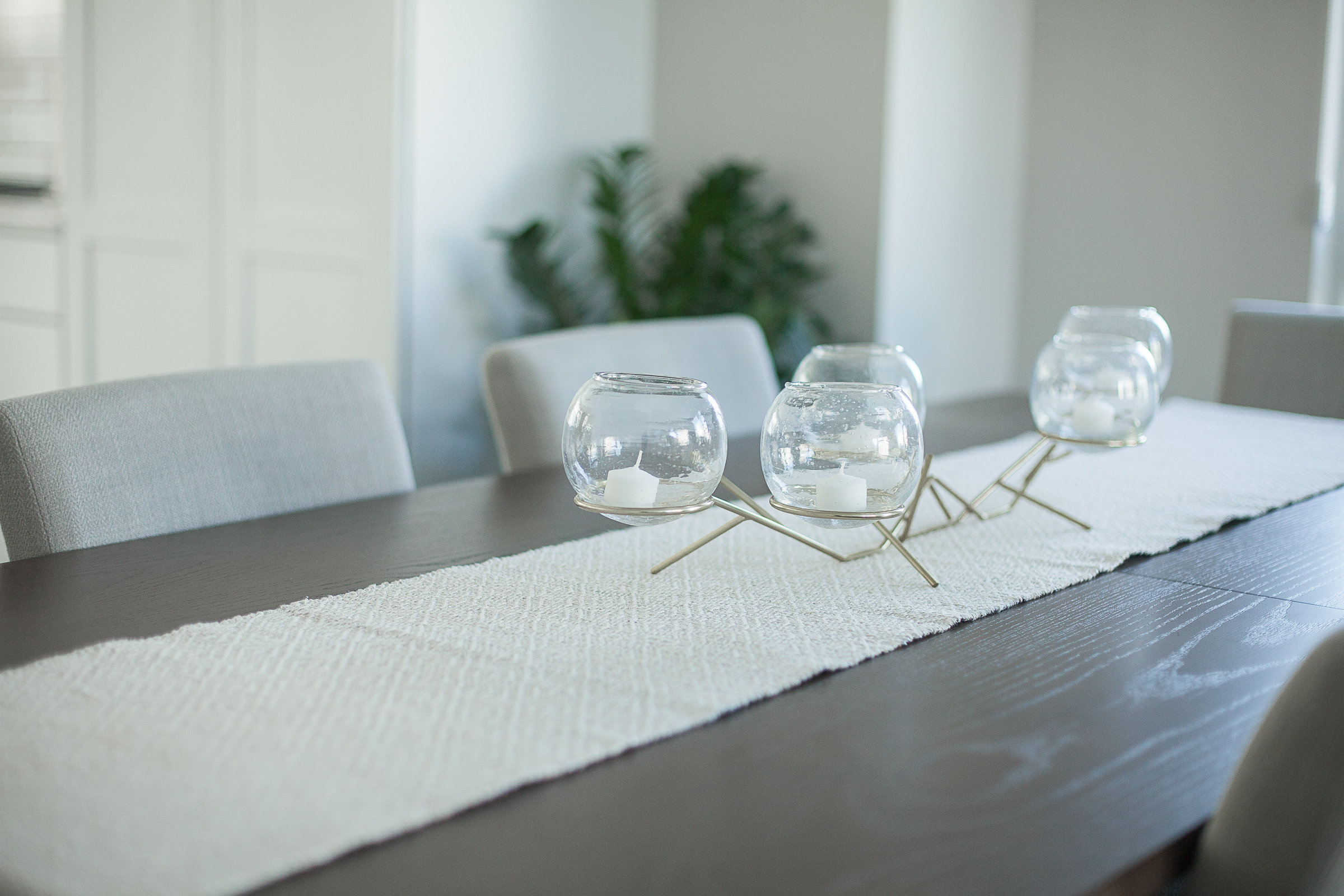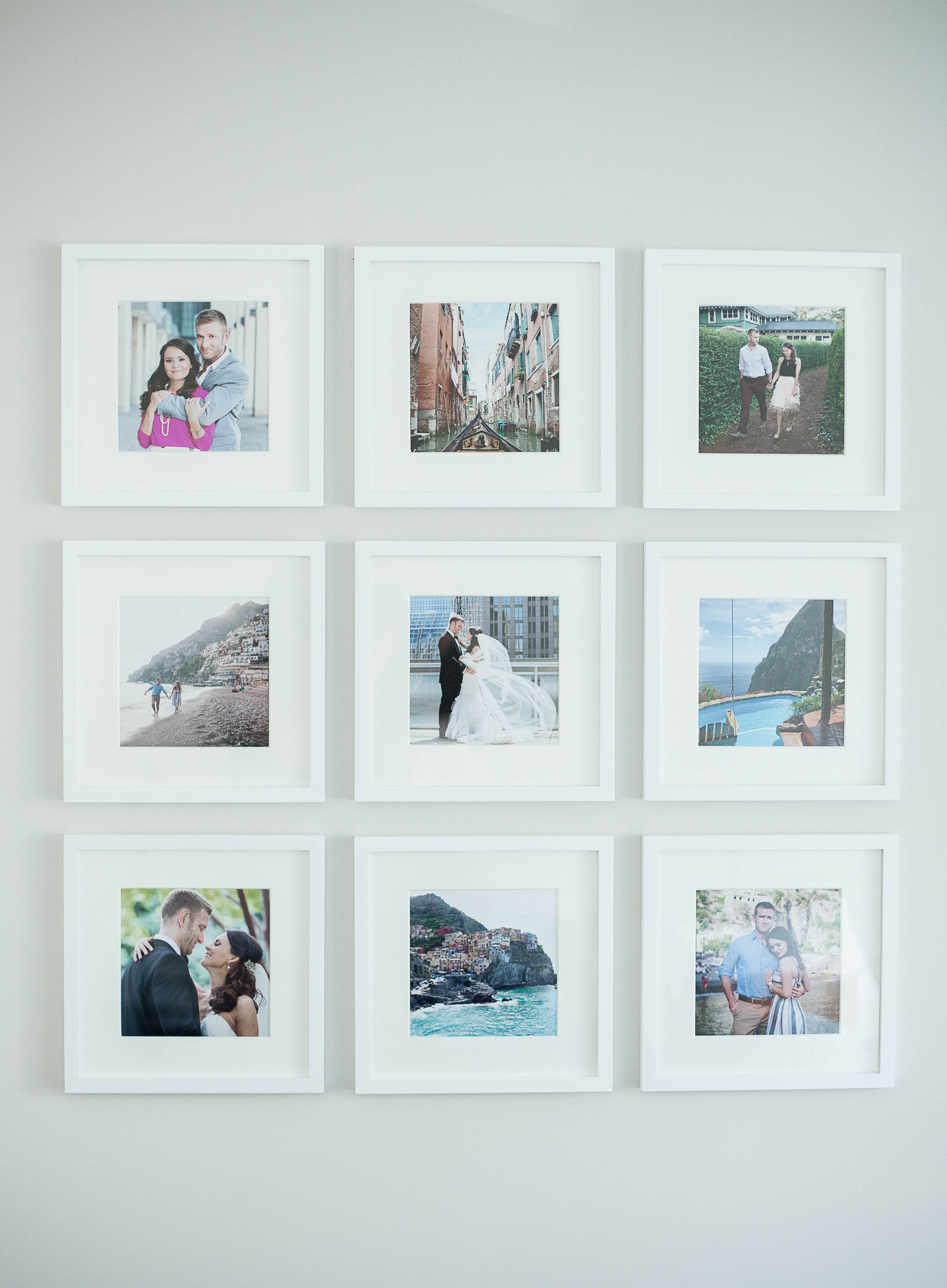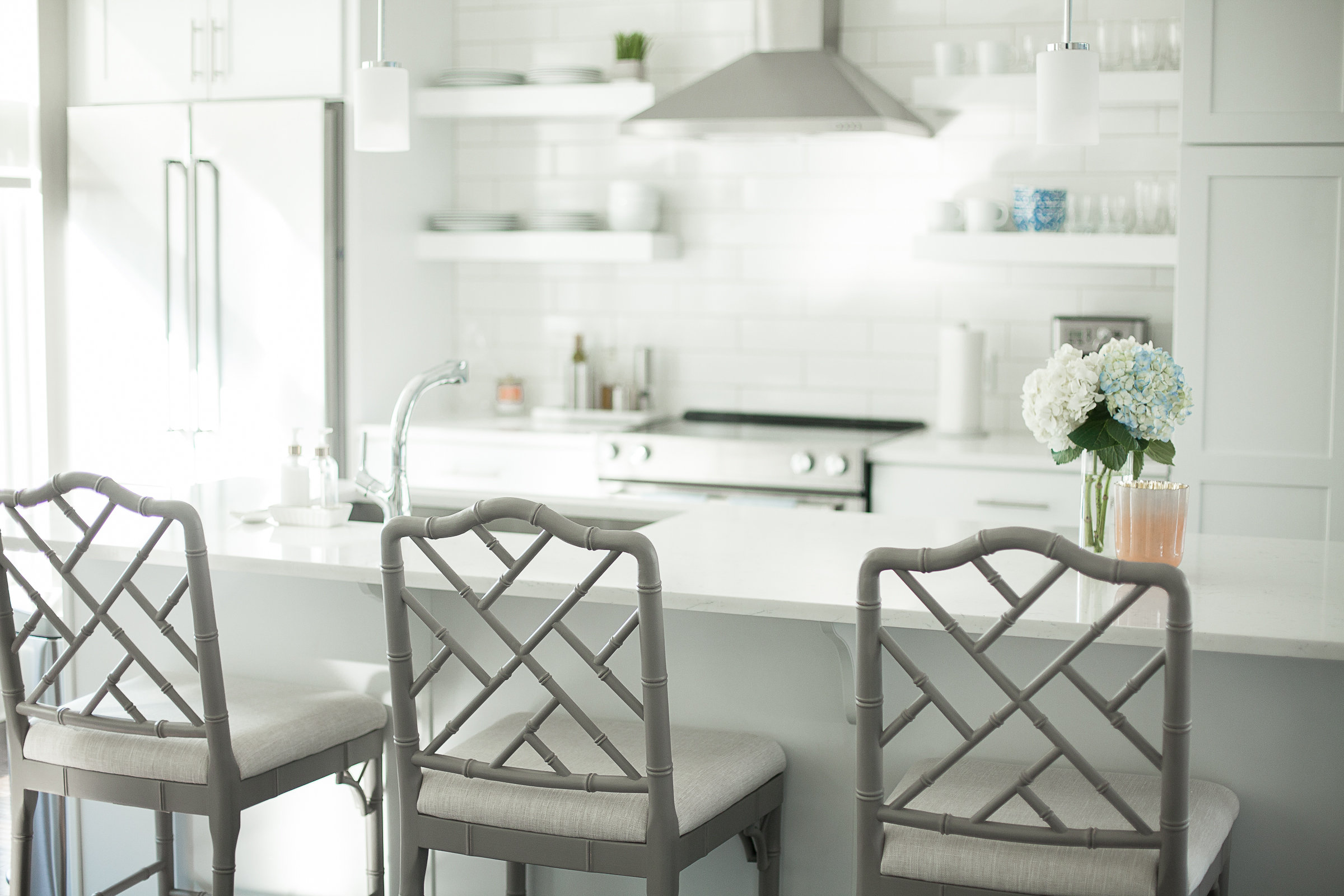 Hope y'all enjoyed this little tour of our kitchen/dining area and you can check out the rest of my home tour posts here!
Photos by Deeana Kourtney Photography