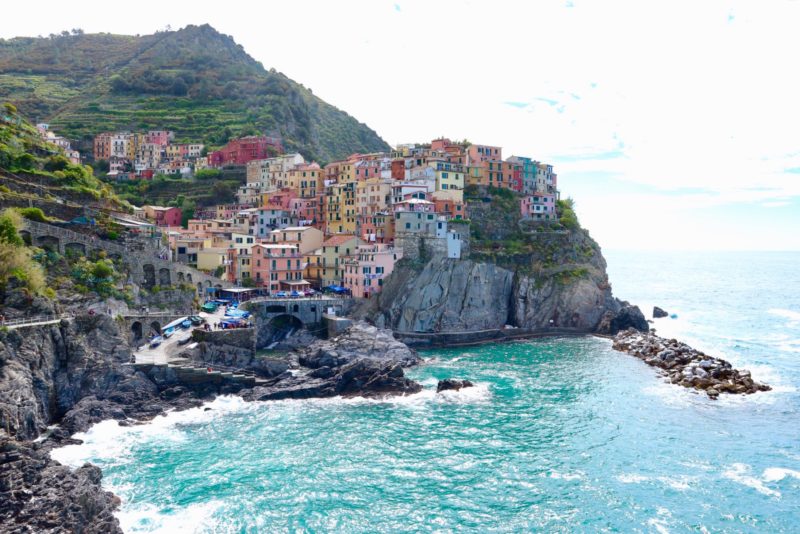 Hey guys! Today is part two of my Italy travel series and I'm super excited to share this destination. After our 2 days in Florence, we got up and took an early train to Cinque Terre, a region of 5 towns located on the northern Italian coast. Bright, colorful towns set atop cliffs- they are absolutely beautiful and made me feel like I was in an Italian postcard.
Where We Stayed
Cinque Terre was a highlight of our trip and where we spent our actual first anniversary! We stayed in Manarola (town 2) but also visited Vernazza and Monterosso (towns 4 & 5). The other two are Riomaggiore (town 1) and Corniglia (town 3). We didn't visit all five because we only had one day/night there but we easily could have because the trains to each town only take about 5 minutes each.
There aren't many actual hotels here, more like apartments or rooms that owners rent out. We stayed at Giovanni Rooms and I totally forgot to get a picture of the inside but you can see the room here. After rolling our luggage up the giant hill after getting off of the train, we then had to carry it up super steep stairs in the apartment, but that's Italy! This view though? Simply amazing and totally worth it!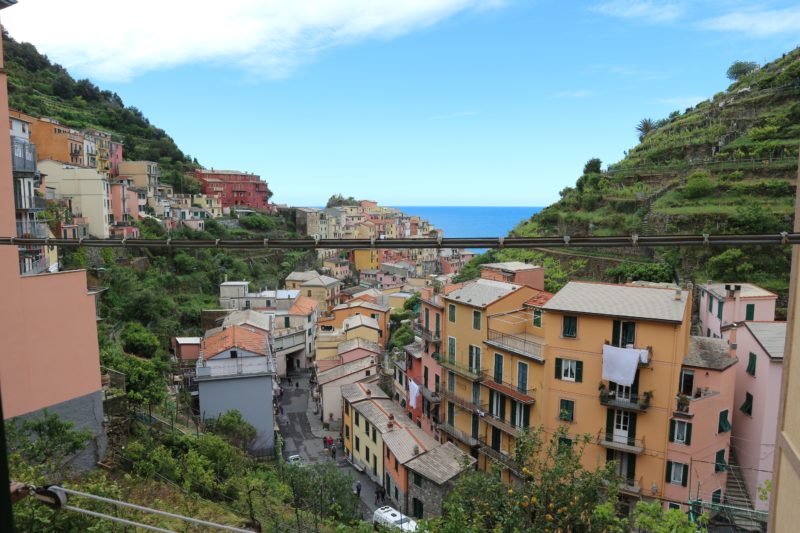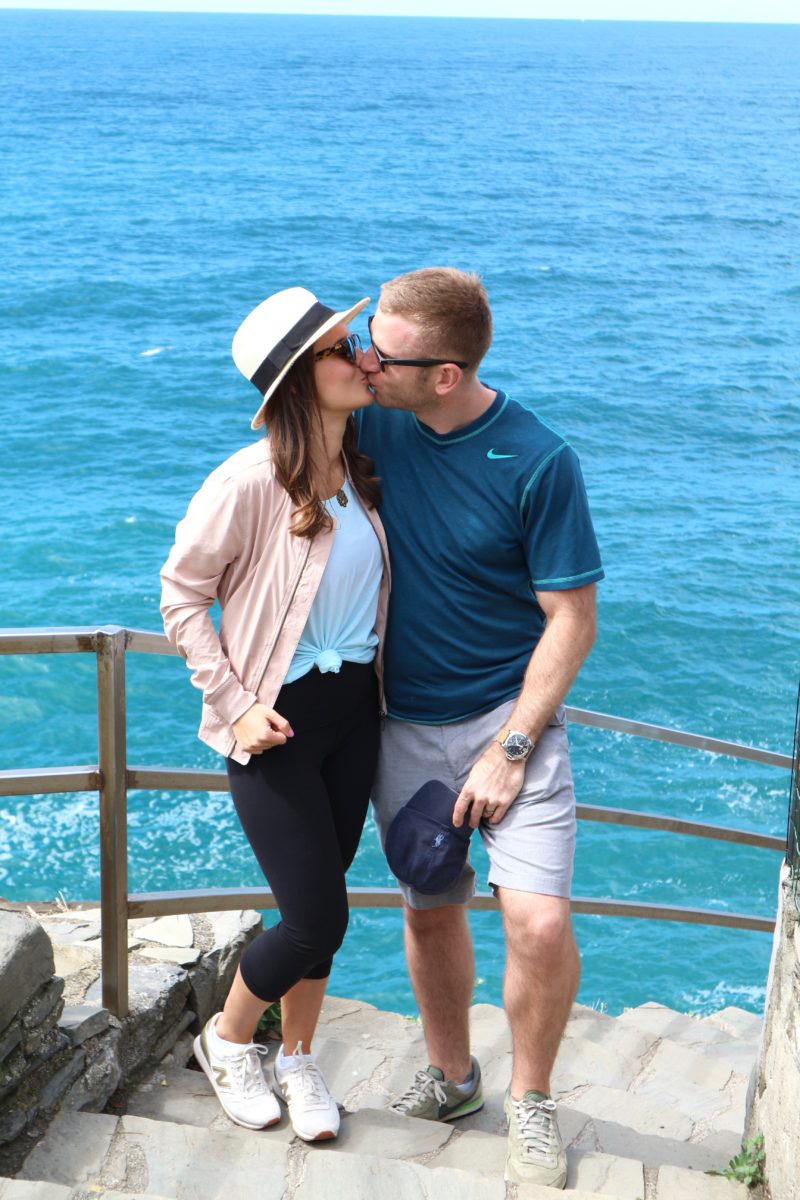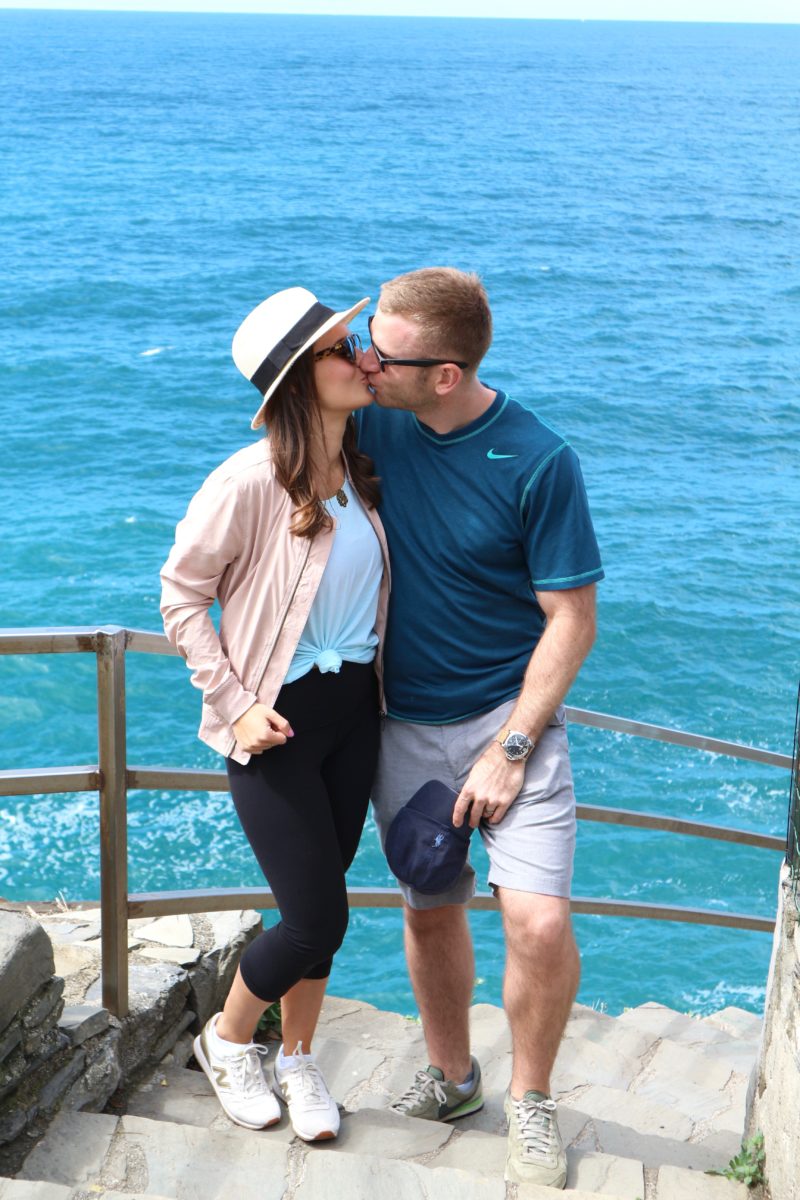 What We Ate
After we dropped off our bags in our room, we needed some food ASAP! We walked through Manarola to check out some views of the Ligurian Sea and then grabbed lunch at Nessun Dorma. It's an outdoor restaurant on the side of a cliff that overlooks the town of Manarola and gives you those postcard views (all while listening to Italian opera music). You can see the umbrellas of the restaurant in the picture below. We got a caprese salad and sandwiches before it was time to head on our hike.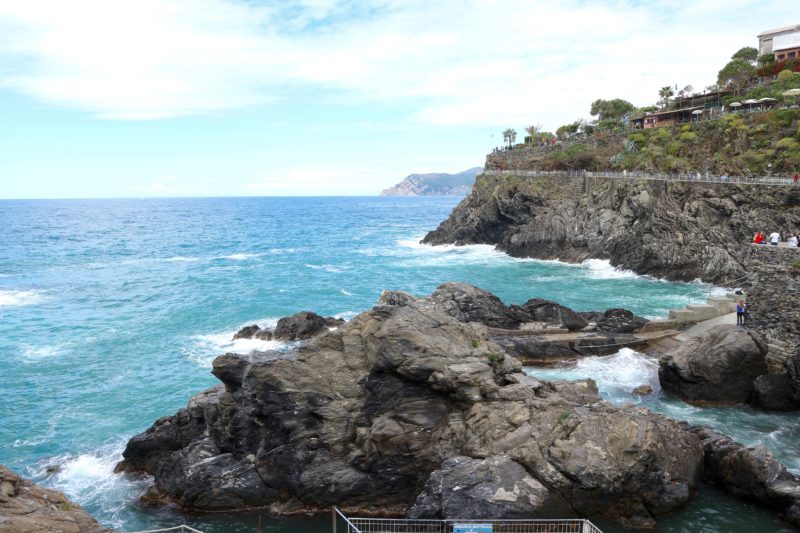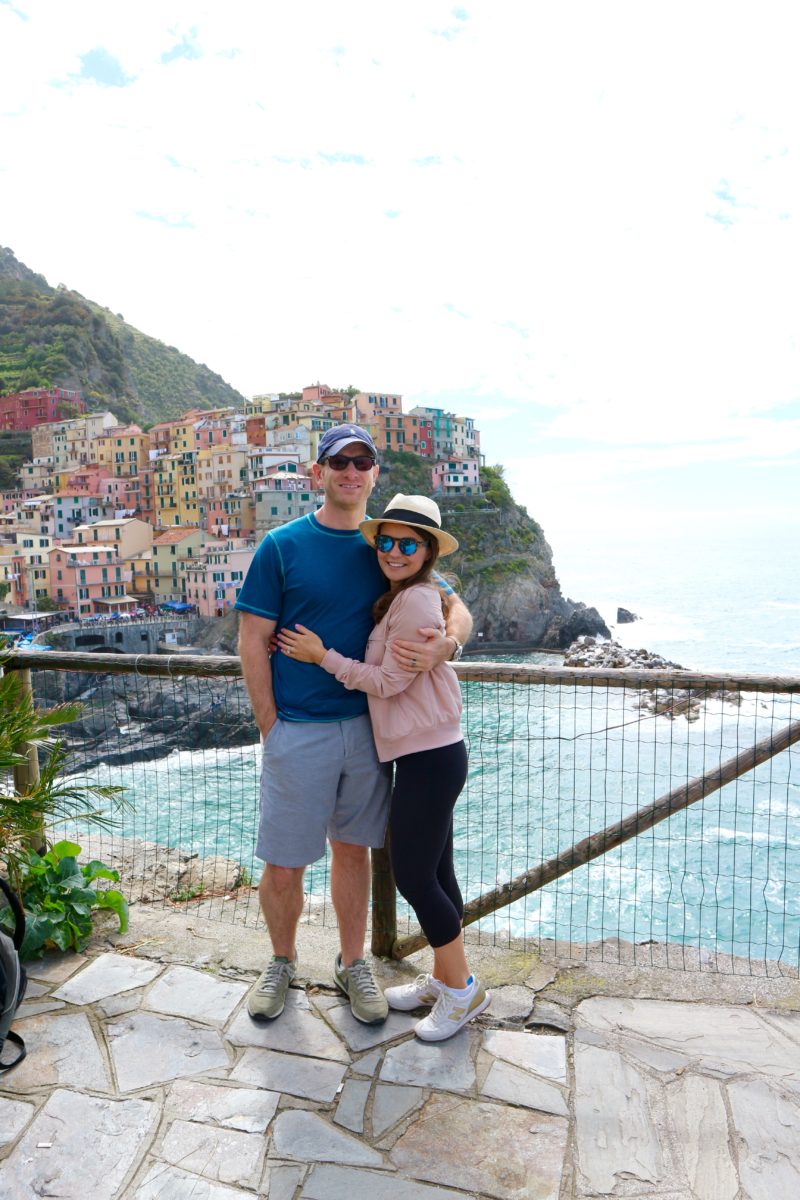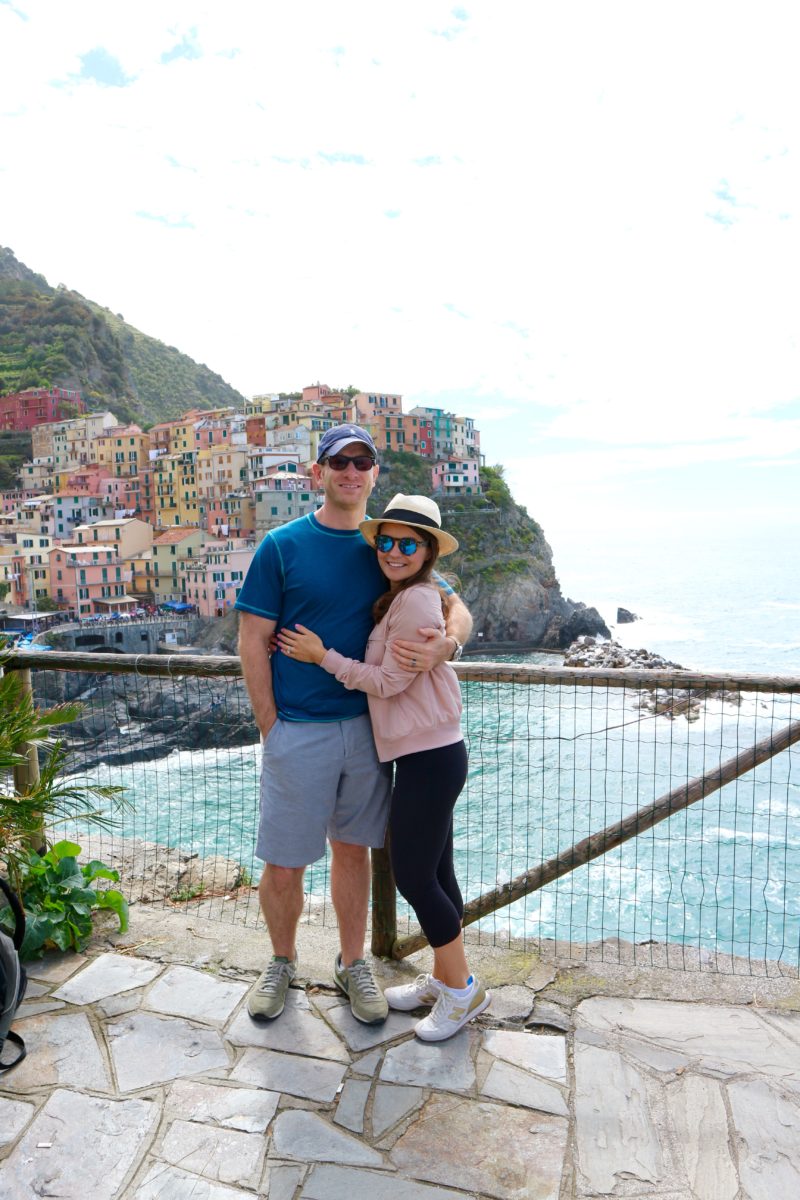 And we were in Italy after all so we can't forget about the gelato! I think I got one in almost every city (along with cannolis and lots of tiramisu) but this one in Monterosso was pretty memorable. It was the reward after our long hike and was seriously delicious!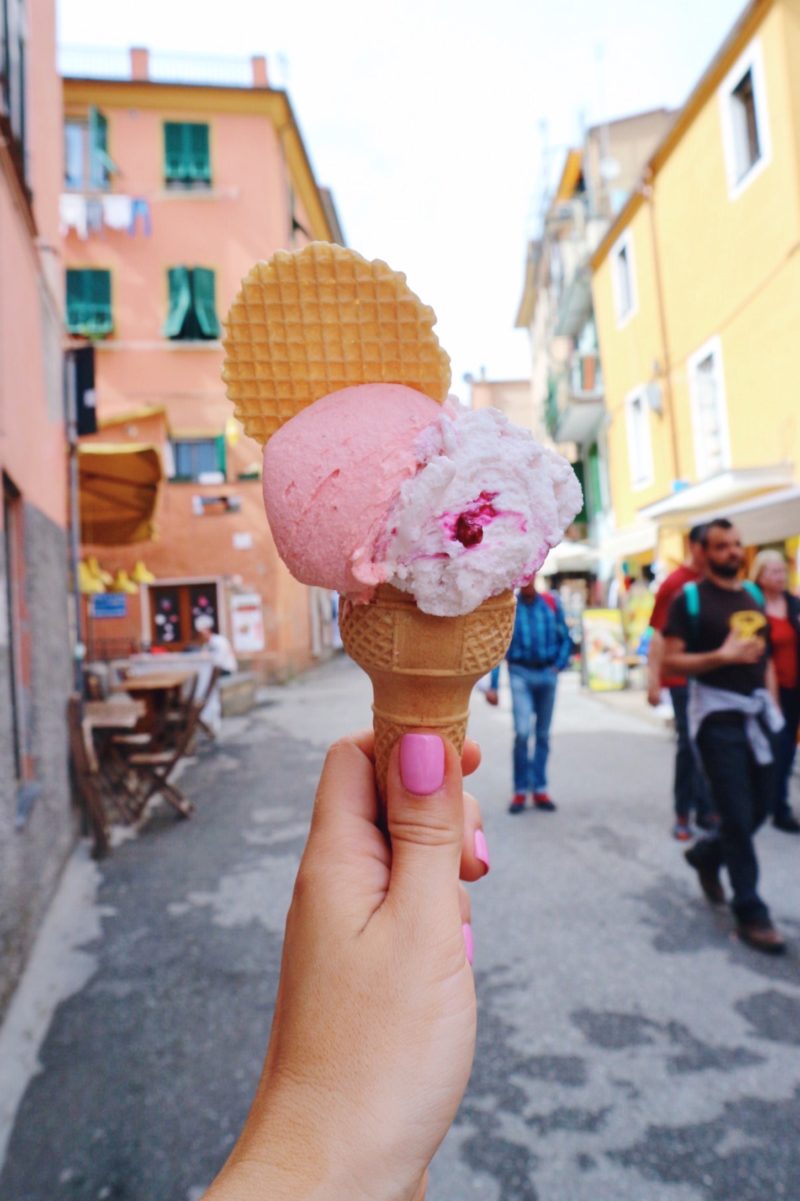 Our favorite dinner of the entire Italy trip was actually in Manarola at a little restaurant called Aristide. We did a lot of on-the-fly dinners (we didn't do too much planning) and Ryan just looked this one up on Yelp as we were getting ready and holy cow, was the food good!! Cinque Terre is known for their pesto so I got the pesto gnocchi which was out of this world. We got a fried seafood dish complete with anchovies which I ate all of (am I weird for liking those?) but what really stole the show was the stuffed mussels. They were one of the best things I've ever eaten- so good we had to order a second dish. All that food plus two bottles of wine… it was a great night! I highly recommend this place to anyone visiting Manarola.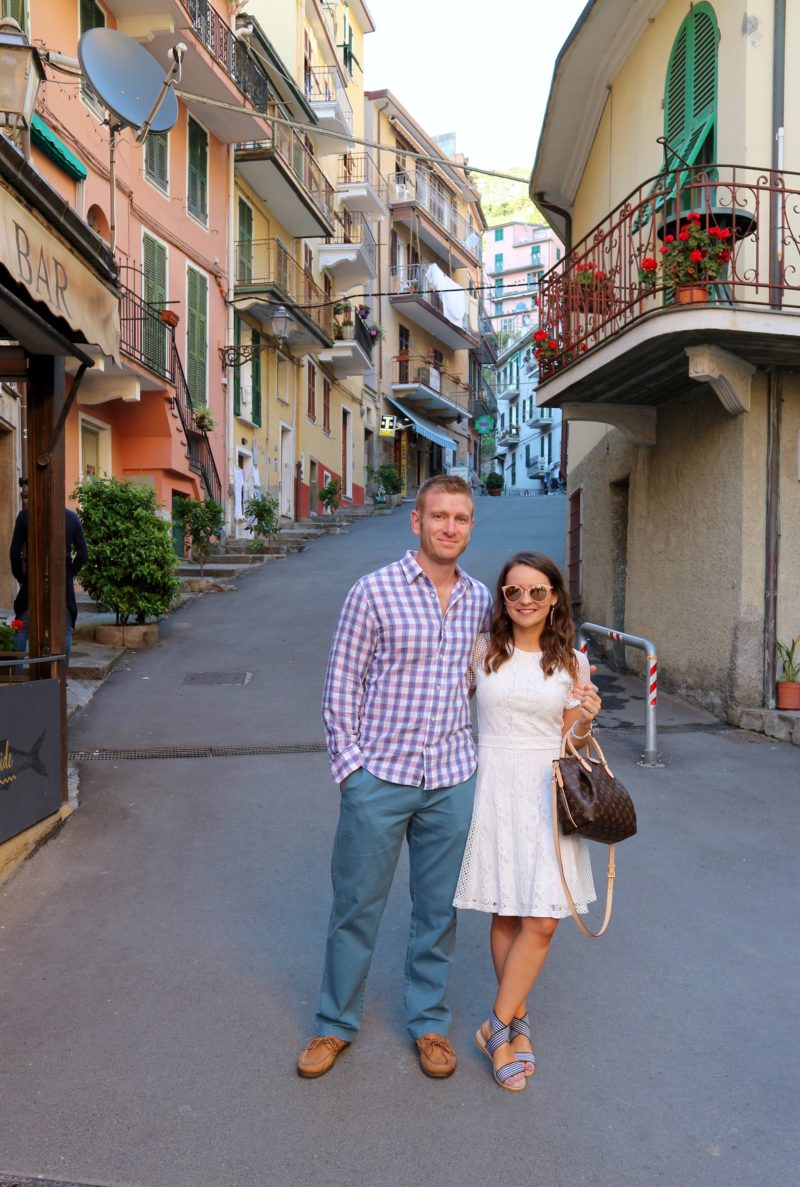 Full outfit post here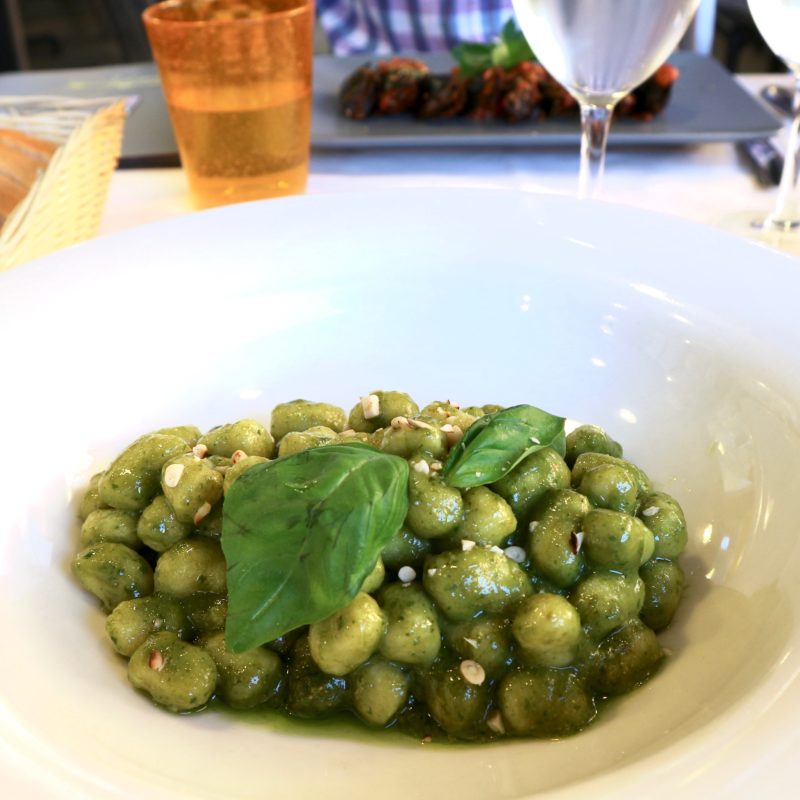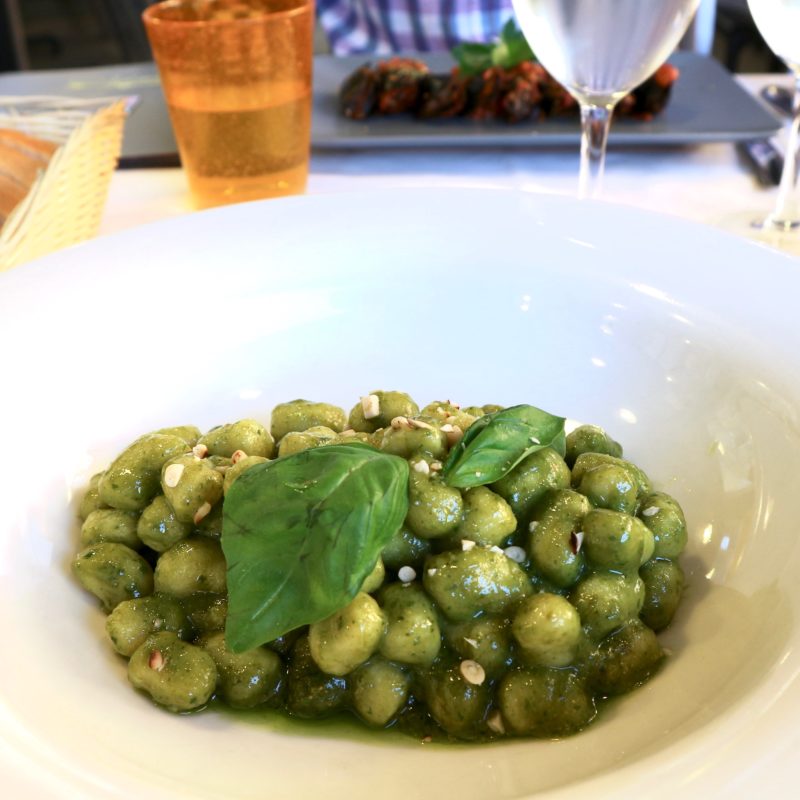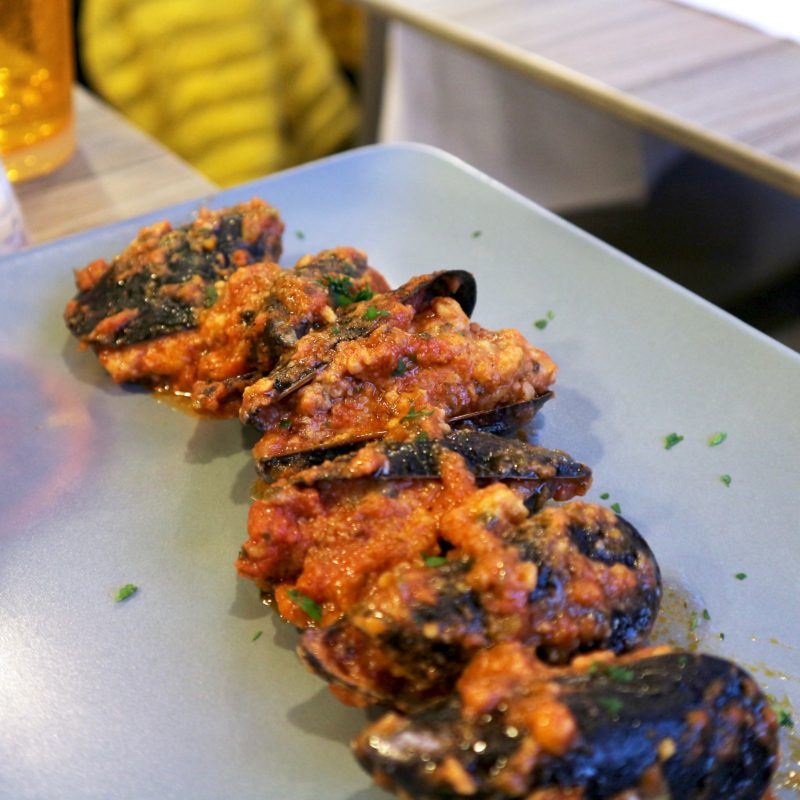 What We Did
Since we didn't have a ton of time here, we knew we wanted to do the one thing you should do when visiting Cinque Terre- hike. There are several trails but we knew we wanted to hike along the coast so we hiked trail #2 or the Sentiero Azzurro. We took the train to Vernazza then hiked to Monterosso, which is the most challenging part of this trail. More stairs (yay!) and narrow pathways but y'all… the views are SO worth it. Seriously some of the most beautiful I've ever seen! And the hike is legit- I think it took us about 2 hours when you factor in all the photo ops in between. Most of the trails are free but this one costs €5-7. You could definitely hike between all five towns if you're an overachiever like that but it would take you all day.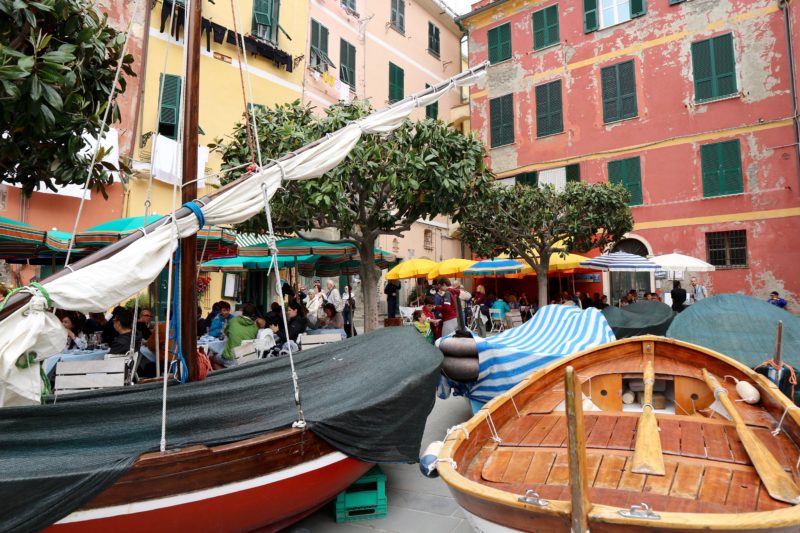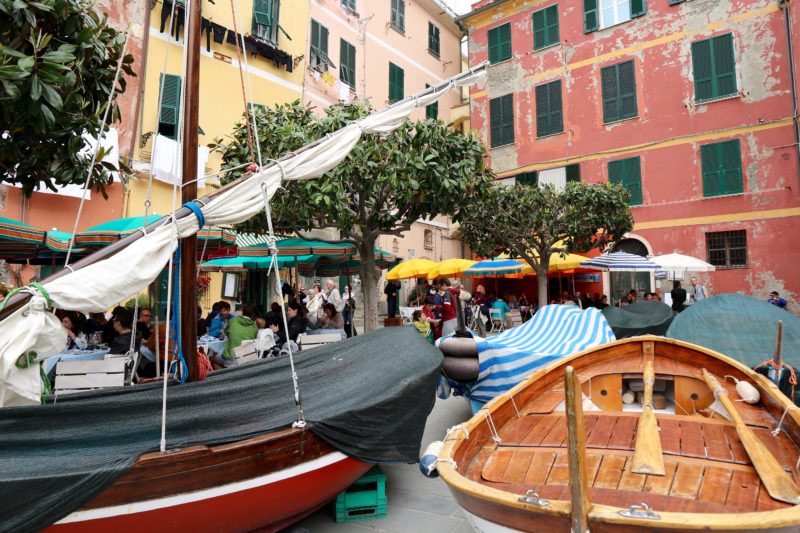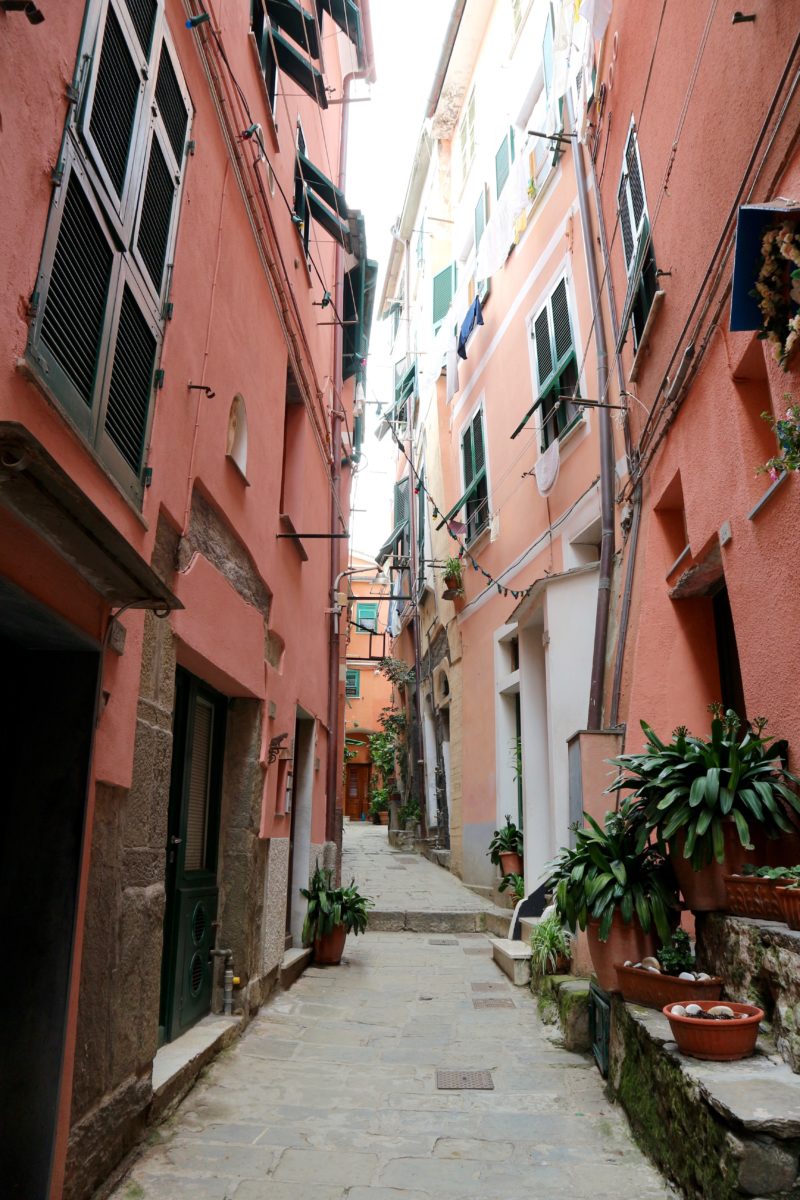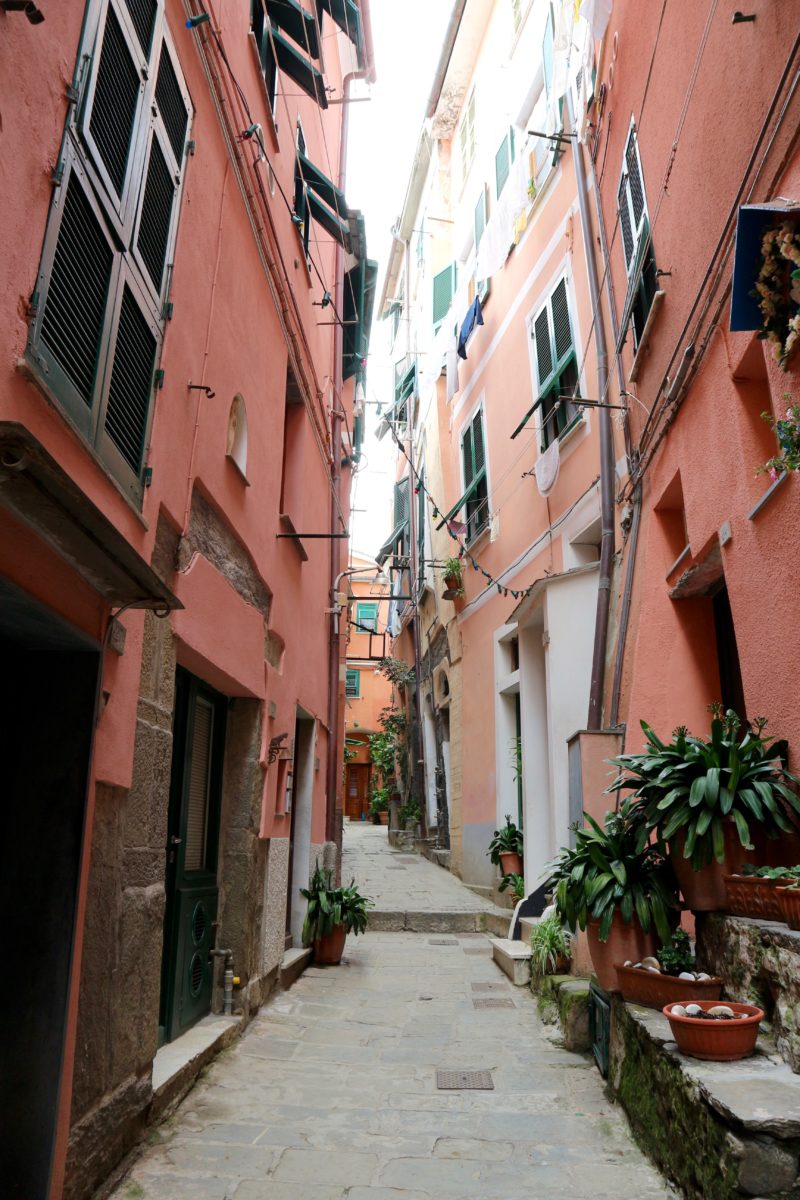 This is the view of Vernazza from the beginning of our hike. It was actually calling for rain which made me nervous for the hike, but luckily it warmed up and the clouds went away and we had a beautiful day of sunshine!!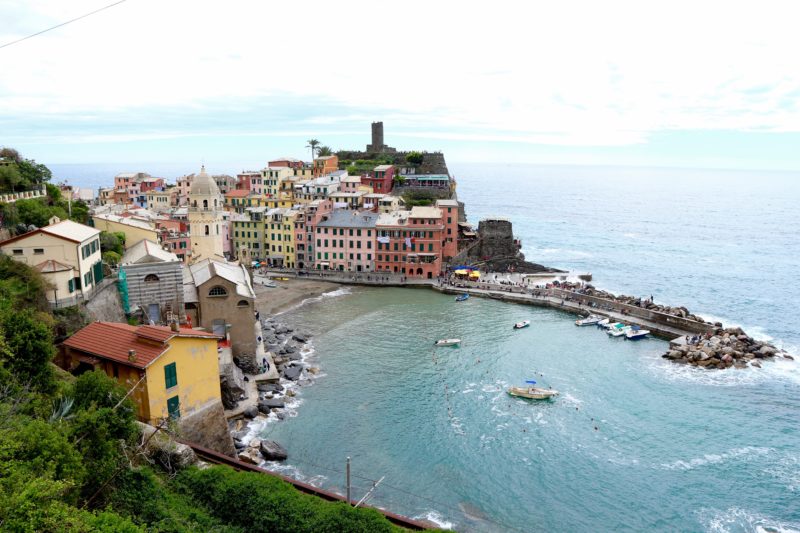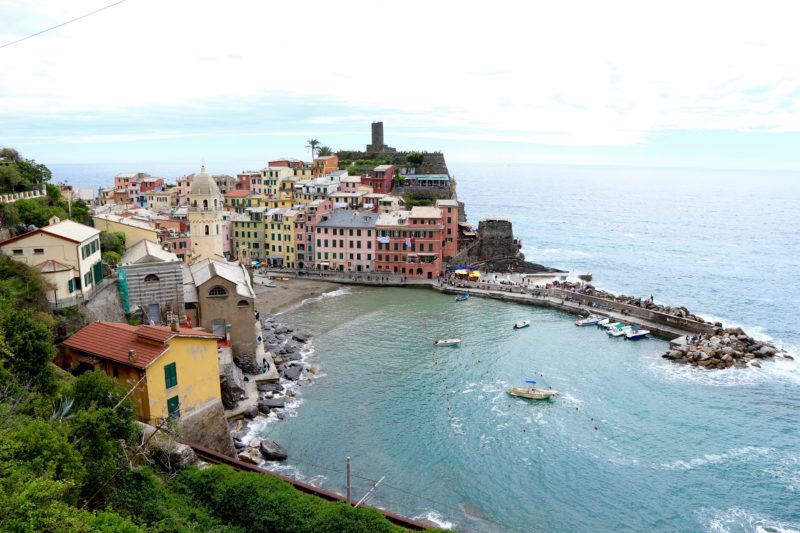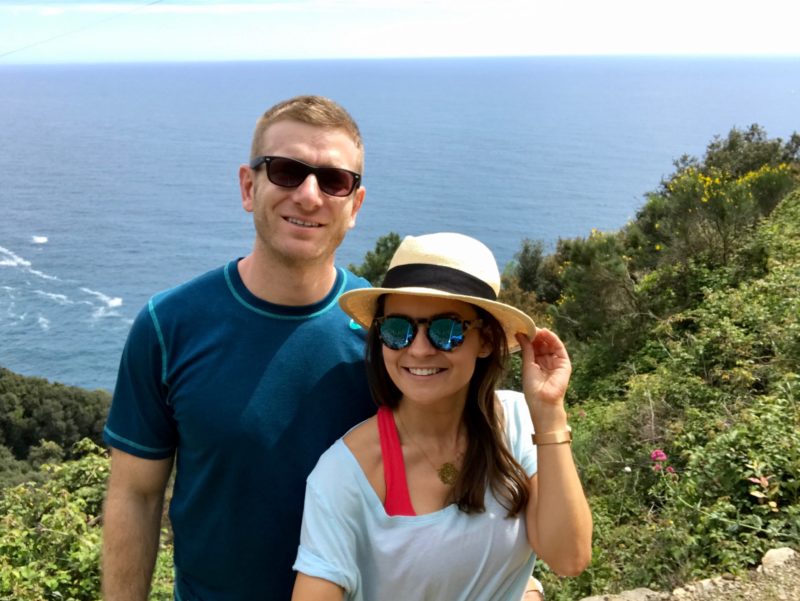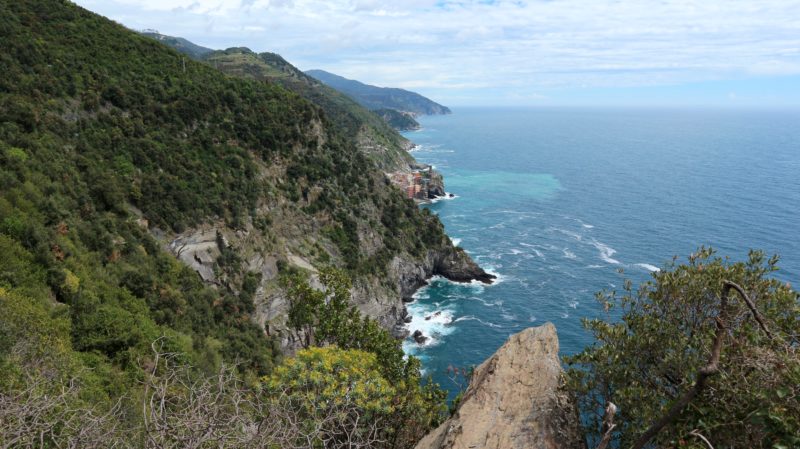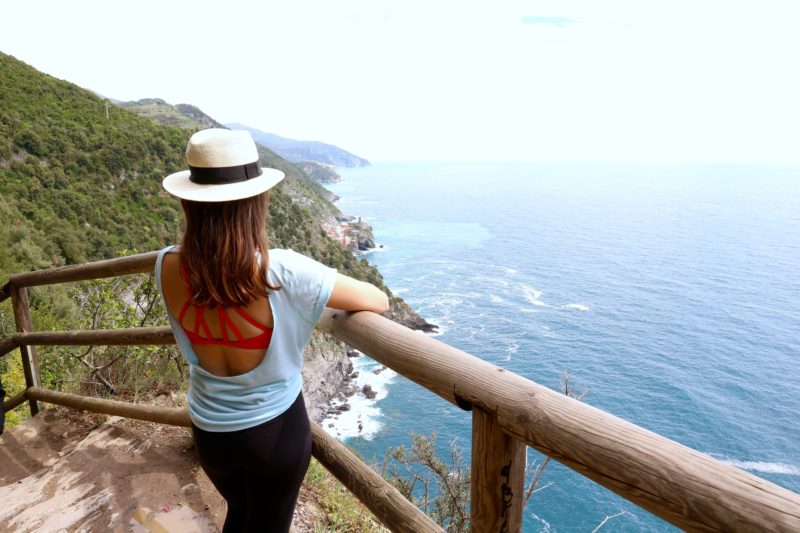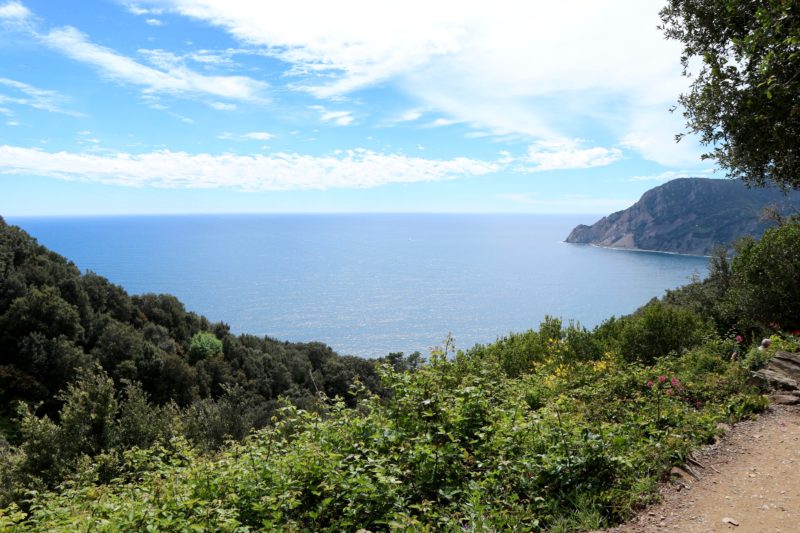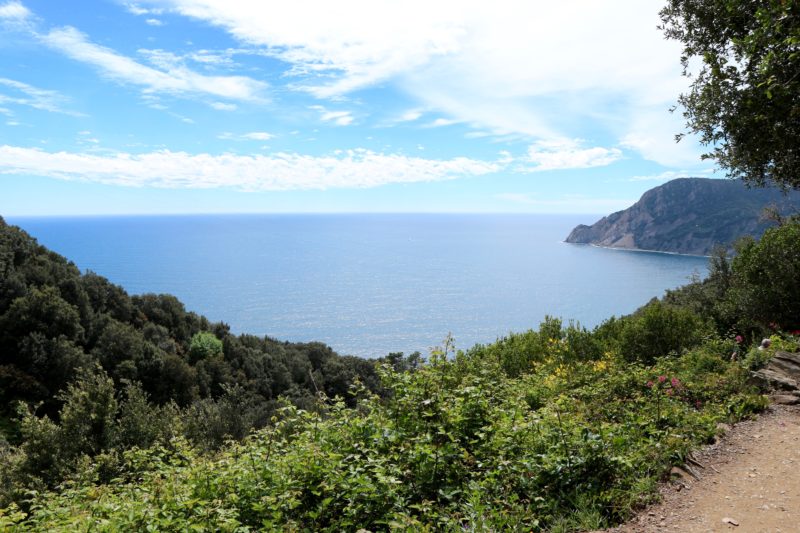 The view of Monterosso from the trail- this is the only town that has a beach and it was absolutely gorgeous. Wooden boats and palm trees everywhere!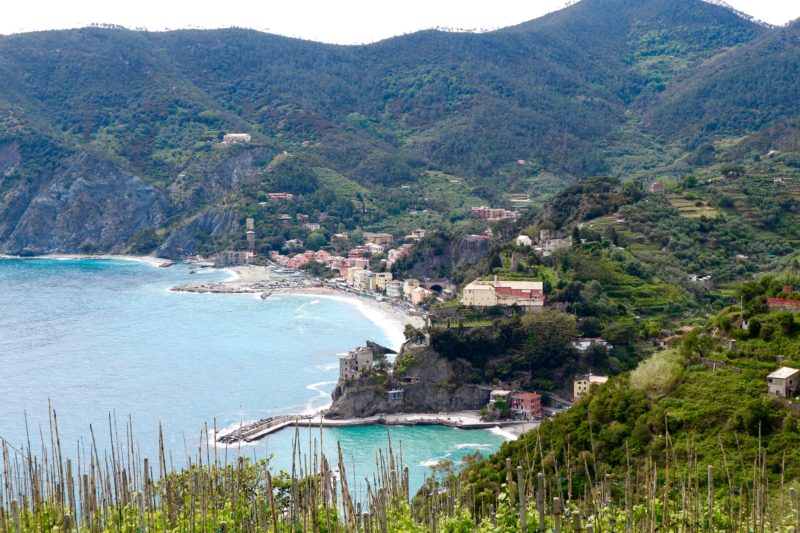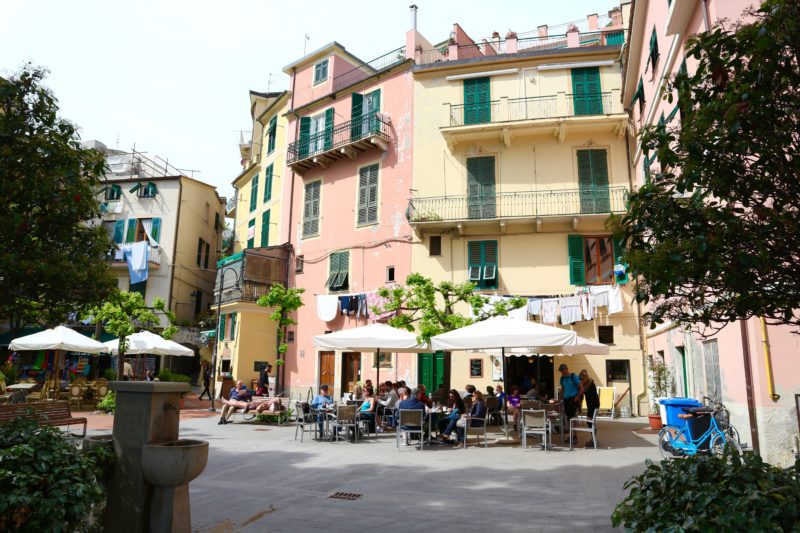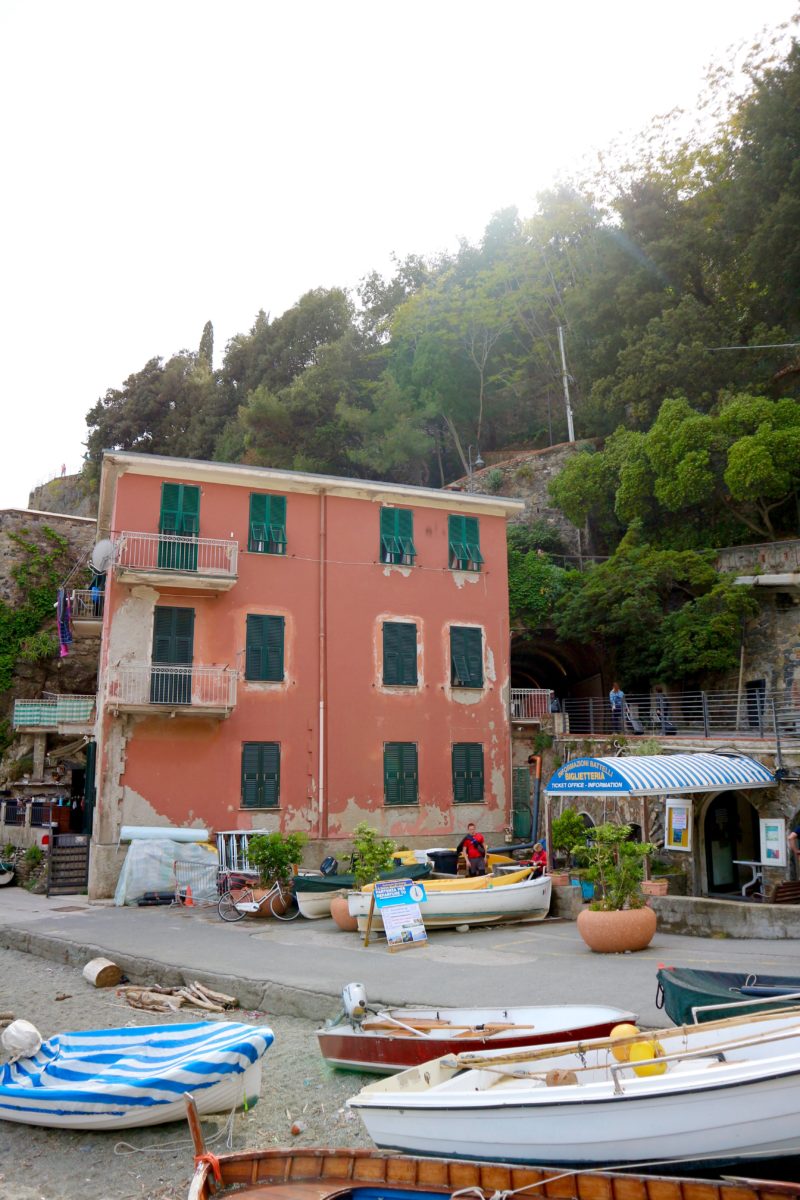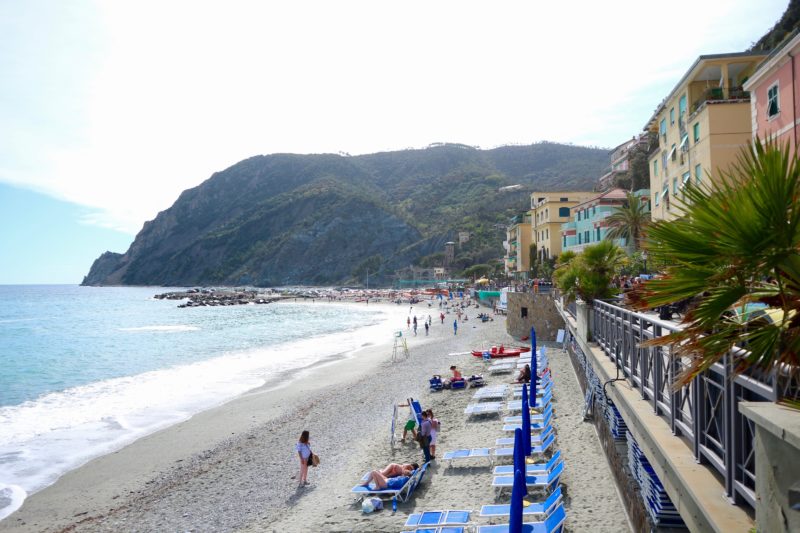 So there you have it, a short but very sweet trip to Cinque Terre was one of my favorites on our tour of Italy. The hike was such a great experience and we were so fortunate to have good weather.  I would definitely say it's a must-visit place in Italy because the five towns are just so unique and any town on the water is guaranteed to be gorgeous. Stay tuned next week for my next travel guide which will be all about Venice!