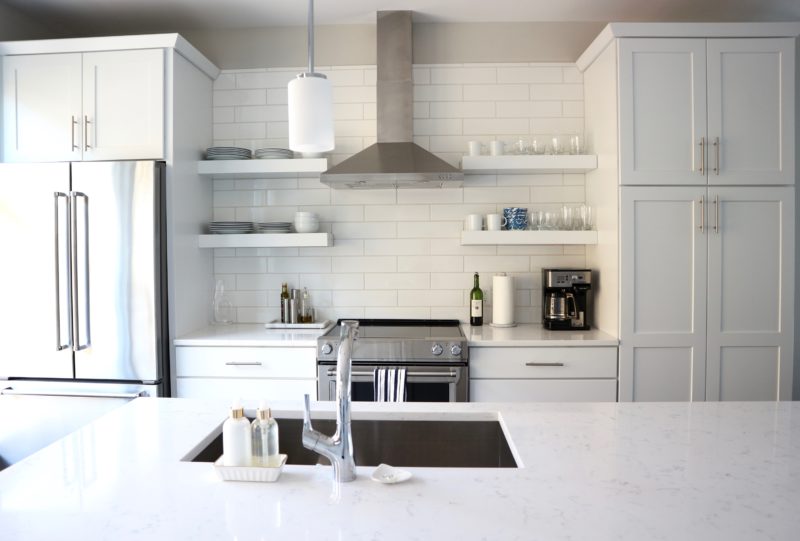 TGIF, loves!! We have been making some major progress with the townhouse and I'm excited to share a few updates with you guys. If you follow my Instastories, then you probably know the highlight of the week was getting our shades installed. FINALLY!! Let's take a peek at a few new happenings at our place, shall we?!
Our doormat is out and has already been welcoming guests! This was a wedding gift from one of Ryan's groomsmen- gotta love the personalization!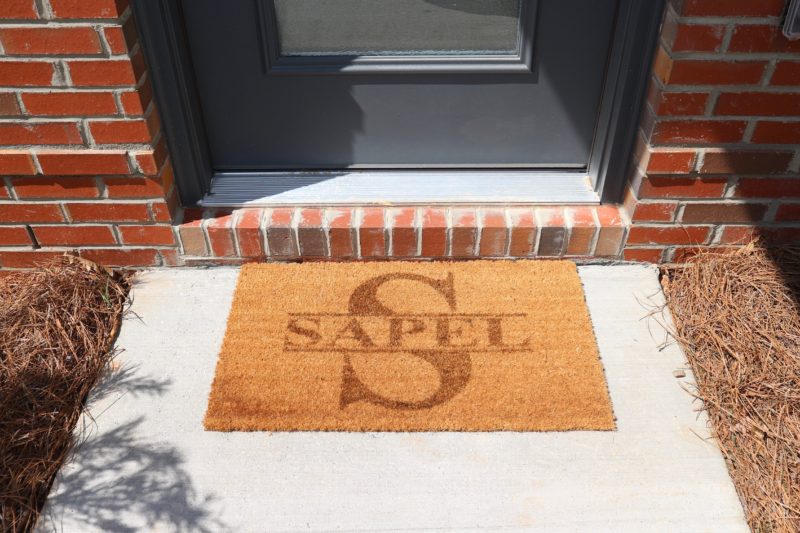 One of my favorite things about our house is… our doorbell! I know, I'm such a nerd but I think anyone that owns a home should get a Ring. I will be doing a full review on it very soon but it's so neat to see everyone that comes to our front door- definitely makes me feel a little more safe and aware.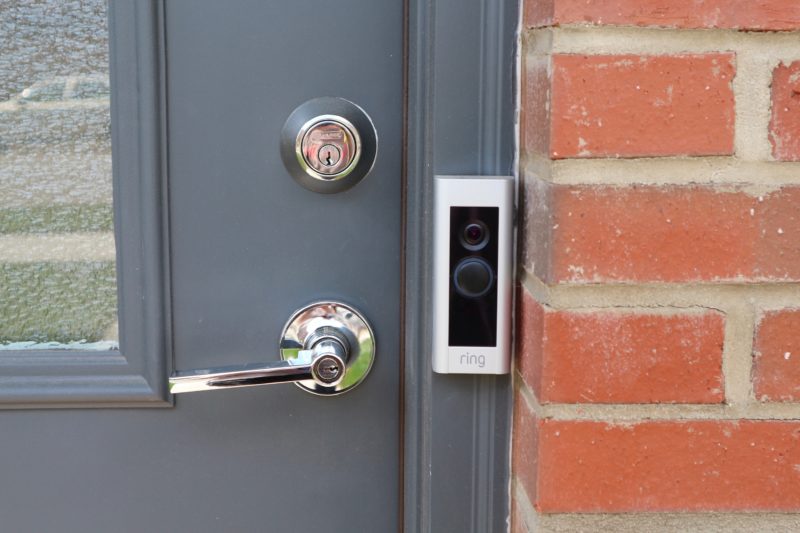 One thing that I was so looking forward to in our new place was the all white kitchen. It just looks so crisp and clean! I still plan on sprucing it up a little bit (with a fruit bowl, greenery, new bar stools) but this is what we've got so far. And I just picked up the cutest hand soap & lotion set from Anthro. Not only are they super cute and add that touch of gold, but smell absolutely delicious. A bit of a splurge for soap but I think it's worth it!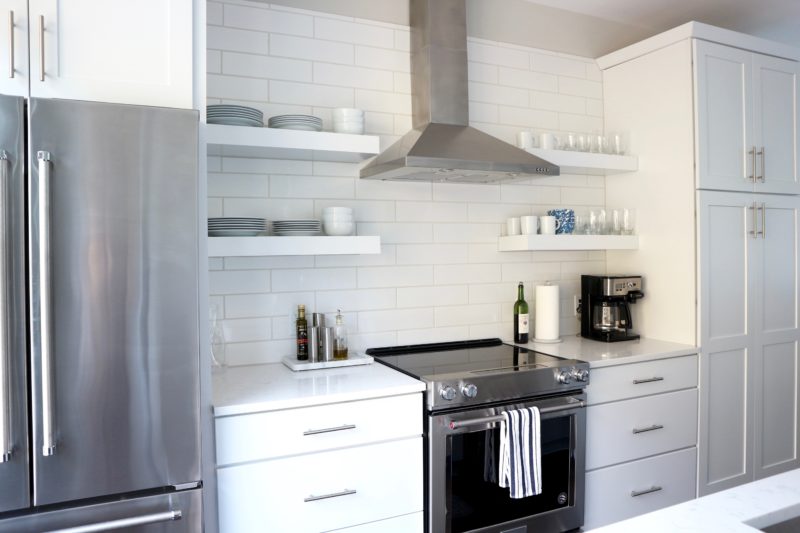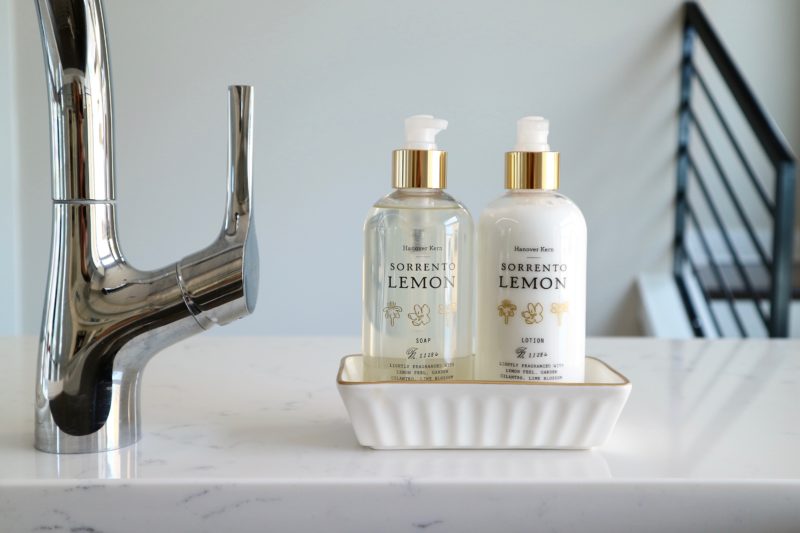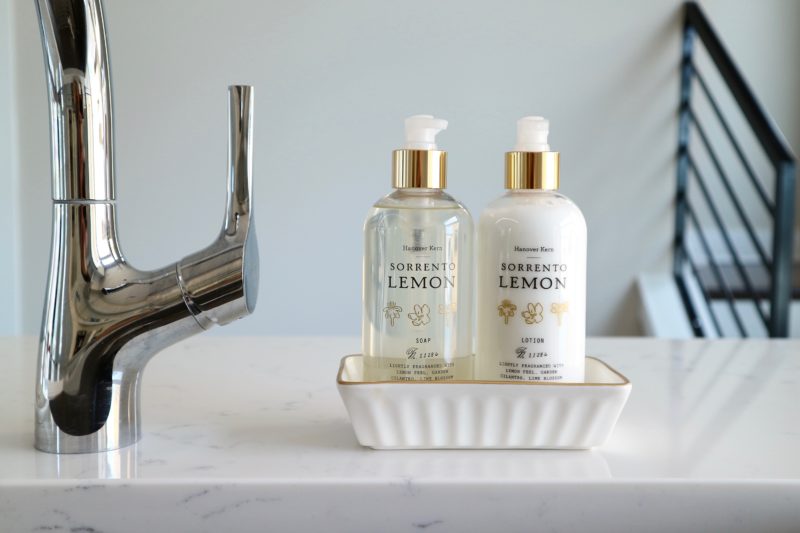 Our shade installers were here for 6 hours on Wednesday (so many windows) and I sat here and supervised. They look great except for the fact that one of our big living room shades was just a bit bent which caused a wrinkle in the fabric. So we'll keep it up for now but they're going to have to replace it. It's definitely frustrating but it happens. I'm just glad that we have privacy now and the blackout shades in our master make sleeping soooo much better. No more sun beaming in at 7am!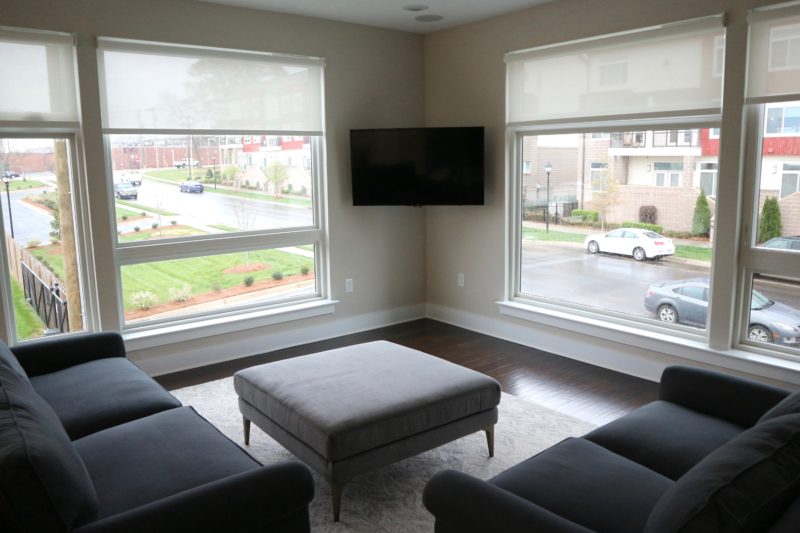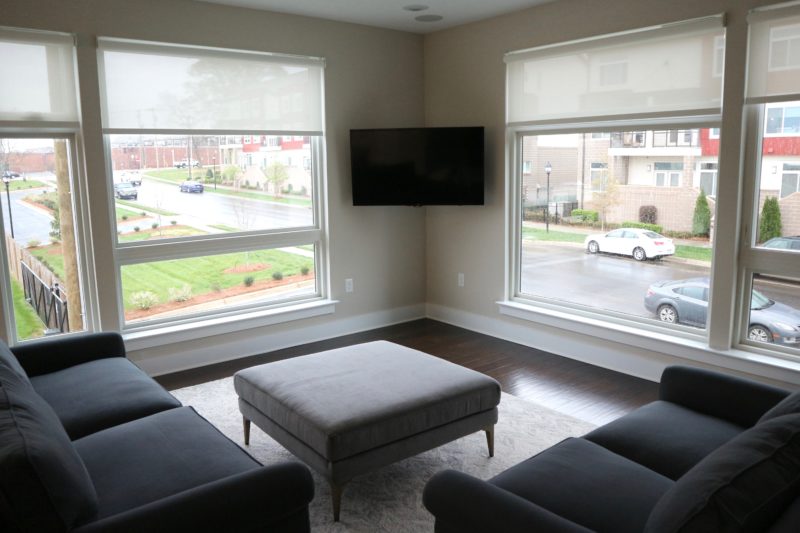 And on a side note, we were forced to put our TV in the corner due to our windows. I actually really like it in the corner but we are debating on what to put below it. A corner table? Some faux fur stools? I just feel like it needs something there. To all my home decor gurus out there, ideas are welcome! (AKA send help now because this home decorating stuff is hard!!!).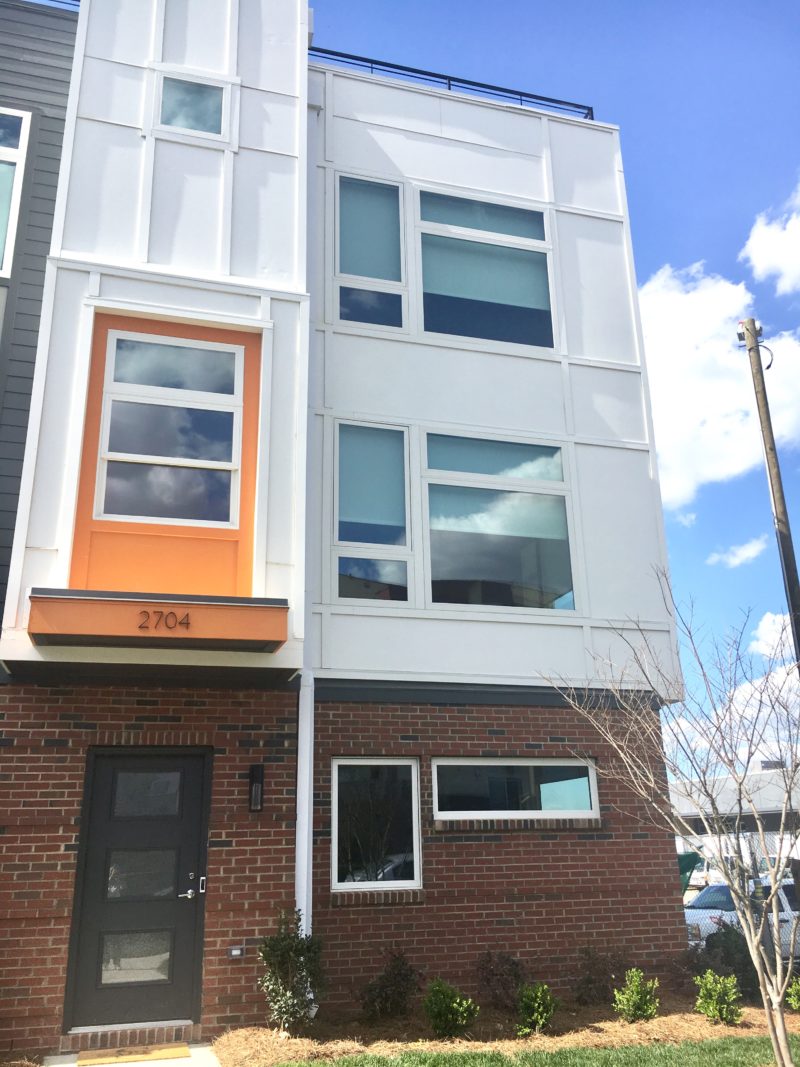 That's all I've got for today but we have more furniture coming over the next few weeks and I'll be sharing all of that on Instastories so make sure to follow along (@kristinahendley)!! I work today but then have a three-day weekend so that's always something to look forward to and I'm hoping that Ryan & I can do a little bike shopping. Hope y'all have a fabulous weekend and thanks for stopping by!