I'm back with another Valentine's Day outfit idea- this is what I'll be wearing to date night with my hubby! Ps. Please excuse my crazyyyy hair in all these photos- I kept trying to hold it back but the wind was intense!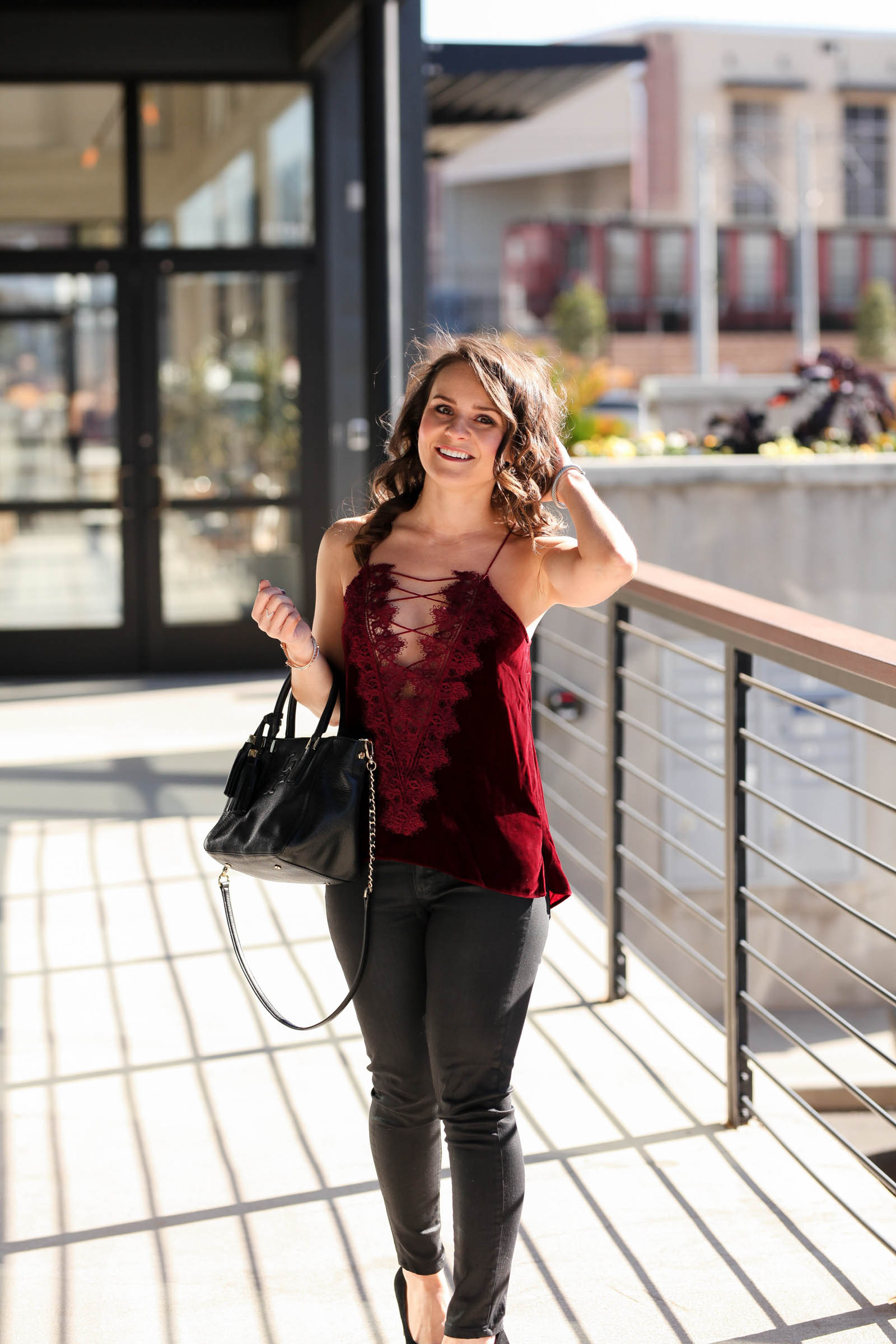 In case you missed it, I shared a casual V-Day look last week where I paired a chunky sweater with a velvet skirt and tights. I'm switching it up today and sharing a look that's a little more sexy and hubby approved! I got this CAMI NYC velvet cami right before the holidays and knew it would be perfect to wear again for Valentine's Day. Y'all know my velvet obsession is real! This cami is a bit of a splurge, but I have to say the quality and fit are amazing. If velvet isn't your thing, they have this style in a silk fabric in a ton of colors. The other neat thing about it this cami is that you can wear it two ways, the other option with a high neck in the front and the open lace in the back.
Ps. If you love this cami as much as I do and order it today, you will definitely get it in time for Valentine's Day because Revolve is awesome and has free 2-day shipping AND free returns! And if you love the look of this cami but want something more affordable, I have found a "dupe" for only $55. This version comes in black and white and you can find it here.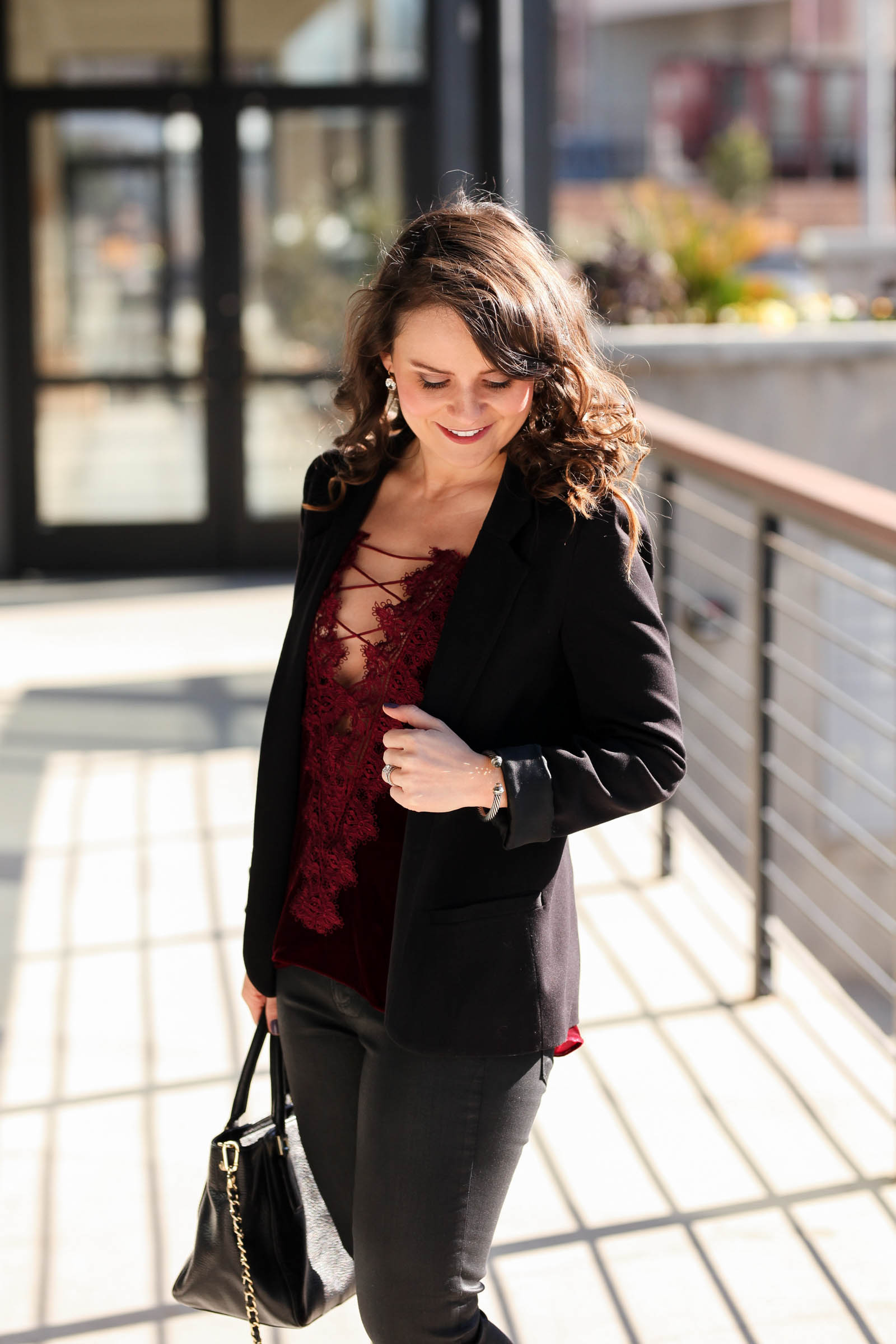 I plan on pairing it with skinny jeans and a blazer for our V-Day date night (because it's still cold over here!), but I think it would look super cute tucked into a skirt or with a chunky cardigan. Ryan & I have reservations at Baku, an Asian restaurant by SouthPark Mall here in Charlotte. We've been wanting to try it for forever, just never got around to it so we thought this would be the perfect occasion! Do you guys have any exciting plans?? Thanks for reading and hope y'all have a great weekend 🙂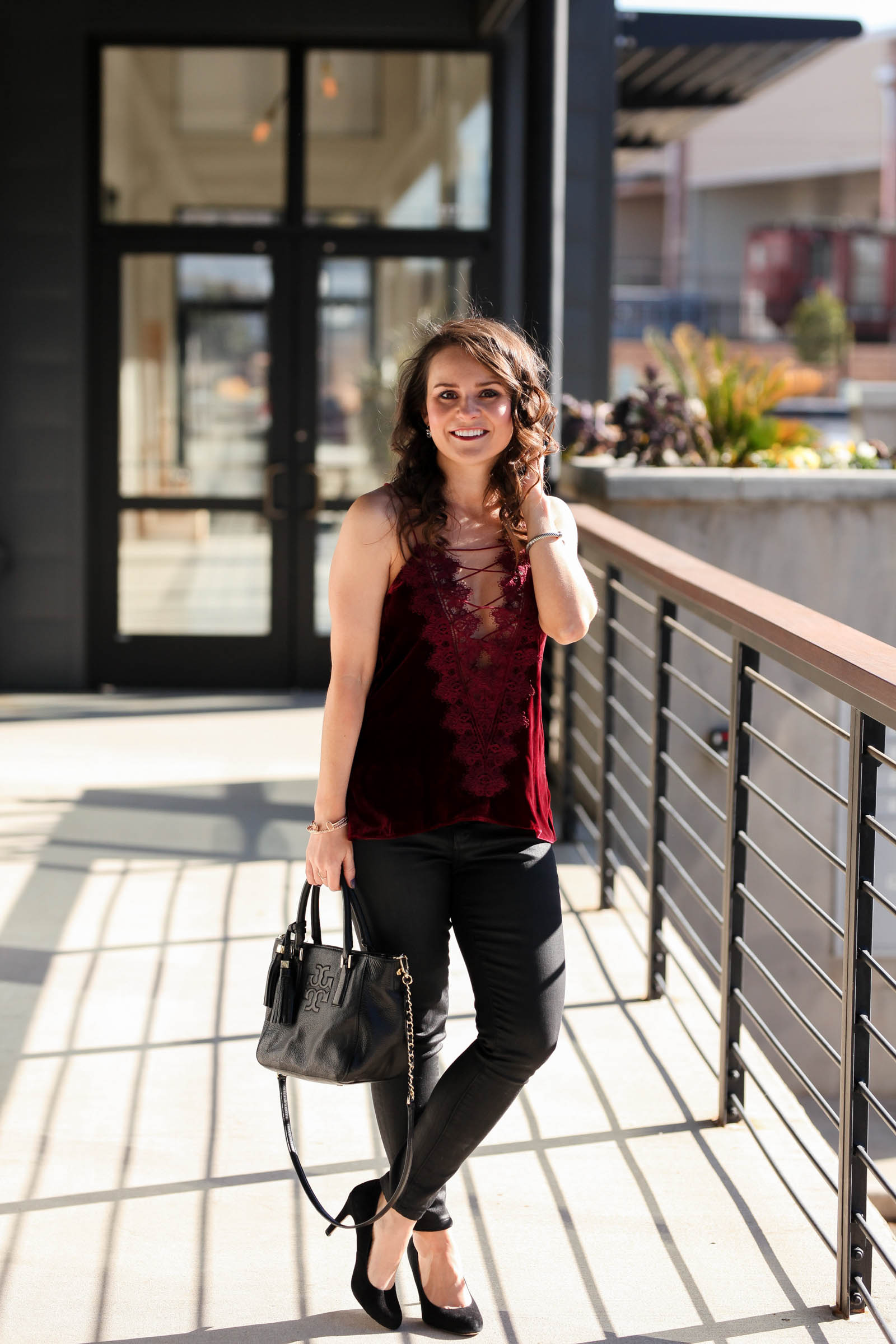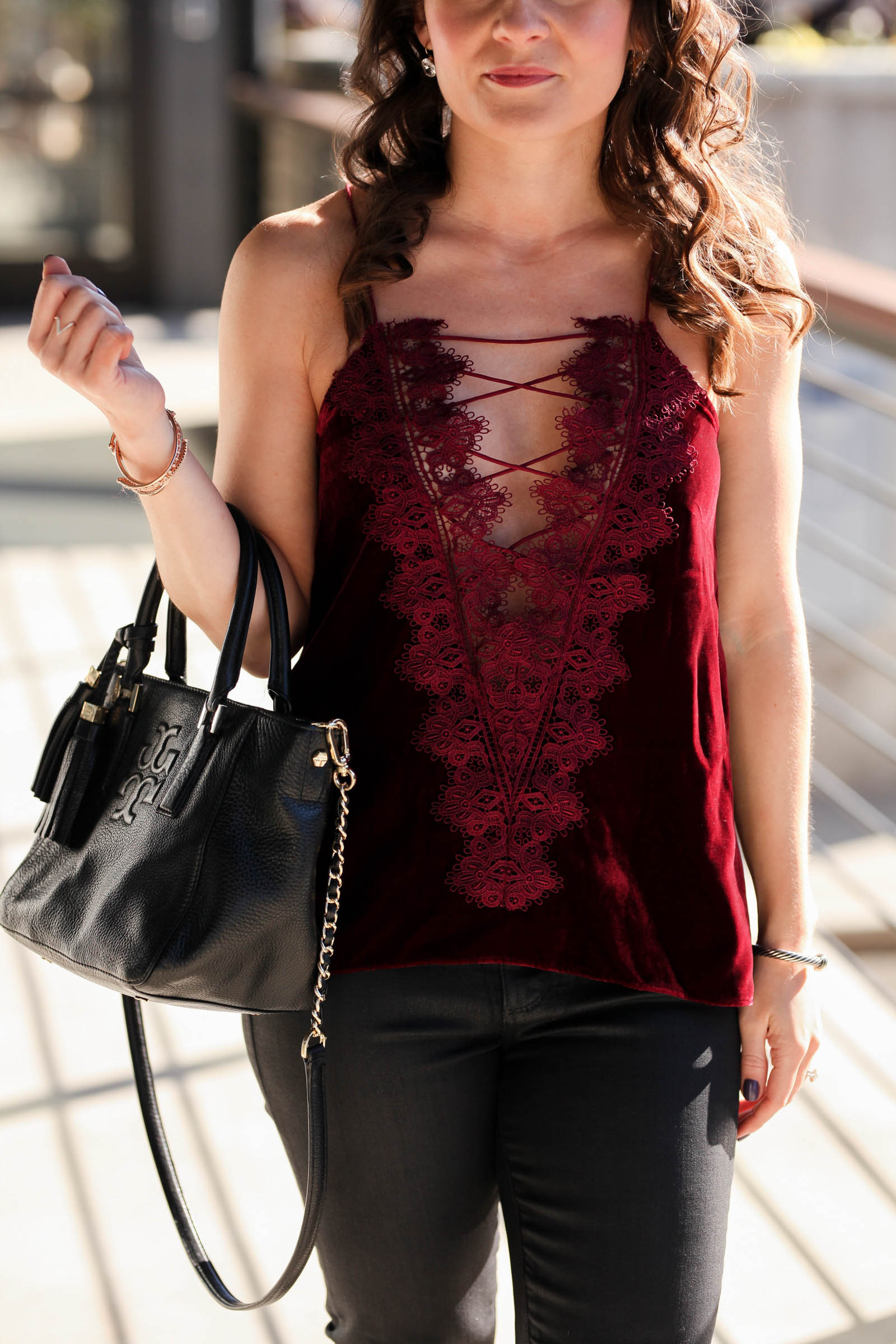 velvet lace-up cami (similar more affordable version) // coated black skinnies // suede heels // similar bag // similar blazer
Photos by Deeana Kourtney Photography