Hey y'all! Today I'm super excited to share some very special photos from Italy. This was my first time visiting Europe and I knew Positano was going to be absolutely beautiful… and I was right! Being the blogger that I am and having an obvious love for photography, I thought it would be fun to have a little anniversary shoot once we arrived to the Amalfi Coast.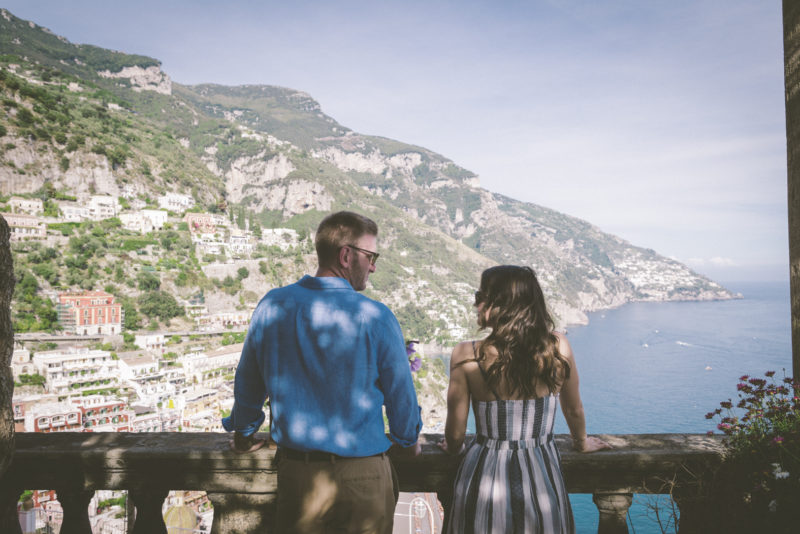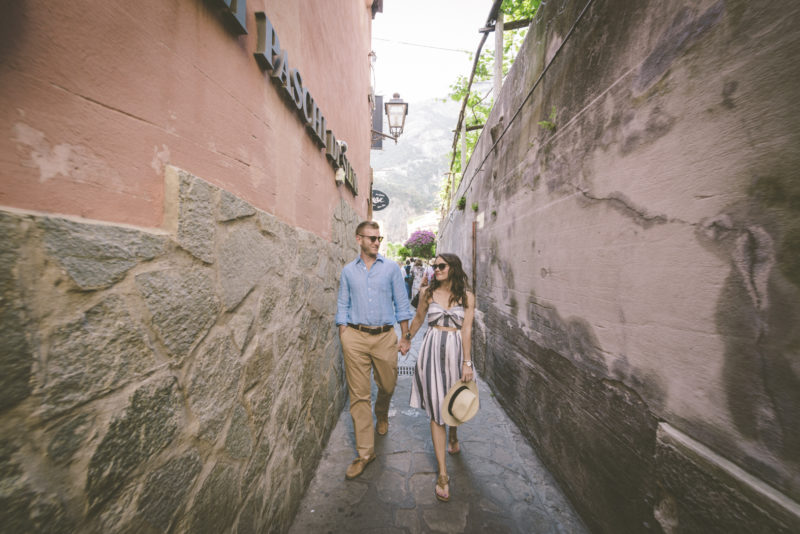 Naturally we took a lot of photos on our trip and I'd say the ones of the scenery turned out great, as well as those we took of each other. However, most of the photos of the two of us were taken with the good 'ol selfie stick or taken by strangers… which is always a gamble. Most of them turned out well but I'm not gonna lie- I wanted some framers! I searched online and found Piera Tammaro Photography and David did an awesome job. We met at our hotel and walked down the countless steps through the town and down to the beach. I even packed my cute lace-up block heels specifically for this shoot but after seeing the hike down to the beach, that plan went straight out the window and I went with my trusty flats. Packing tip: when visiting Italy, just leave the heels at home!
Rather than buying a ton of souvenirs, we thought these photos would be a great way to commemorate our trip. We definitely won't be doing this every anniversary, but it was great to get a few professional shots while we were there. Felt like an engagement shoot a few times but the photos were worth it and will be going up in a gallery wall in our home very soon!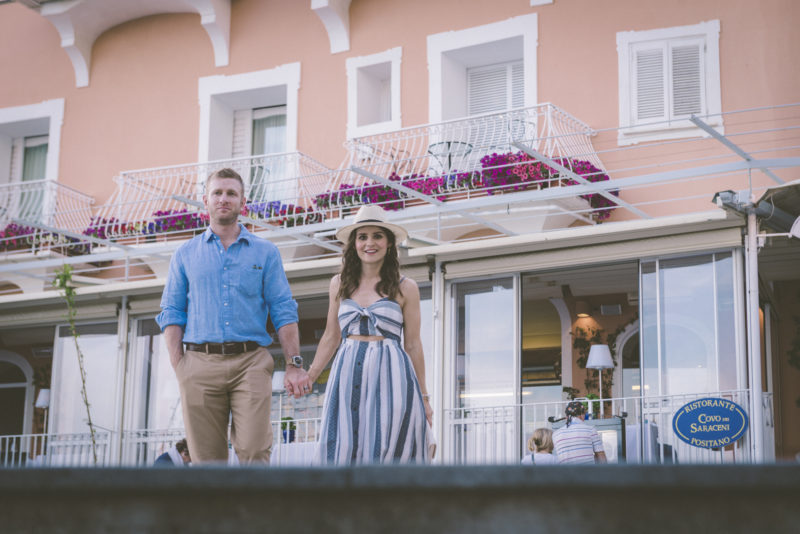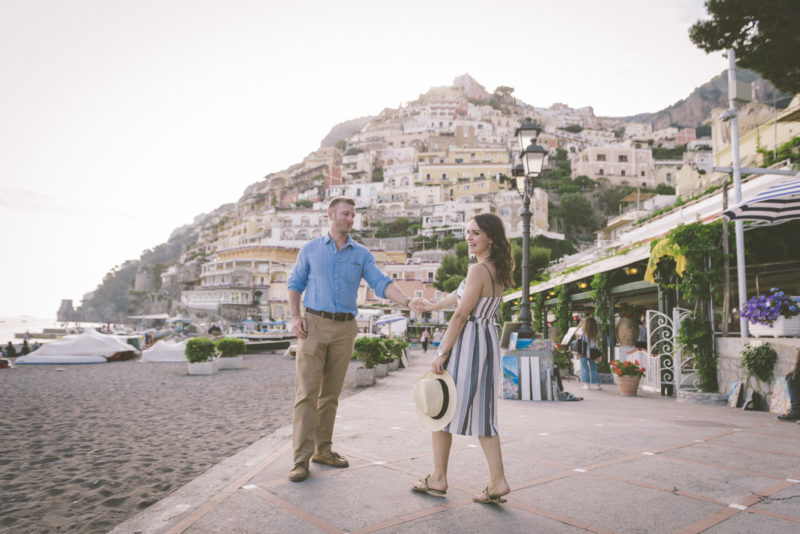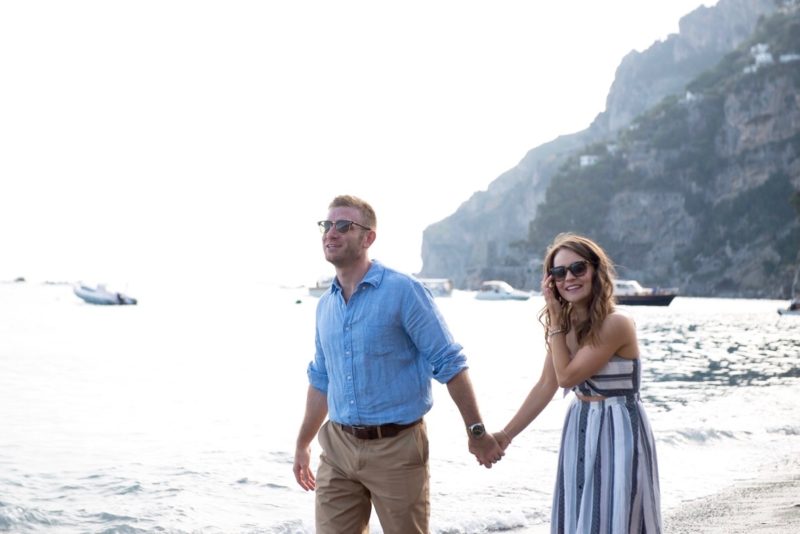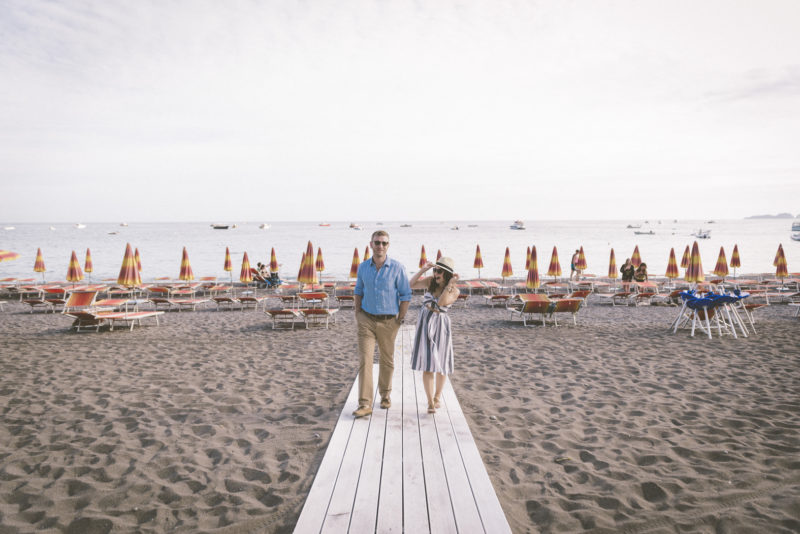 So the real question is… when can I go back?! Check back here Wednesday as I will have a full recap of Positano and Capri. And it's going to be a long one but there will be plenty more wanderlust-worth photos, I promise!! Thanks for reading and make sure to check out my other Italy travel guides here!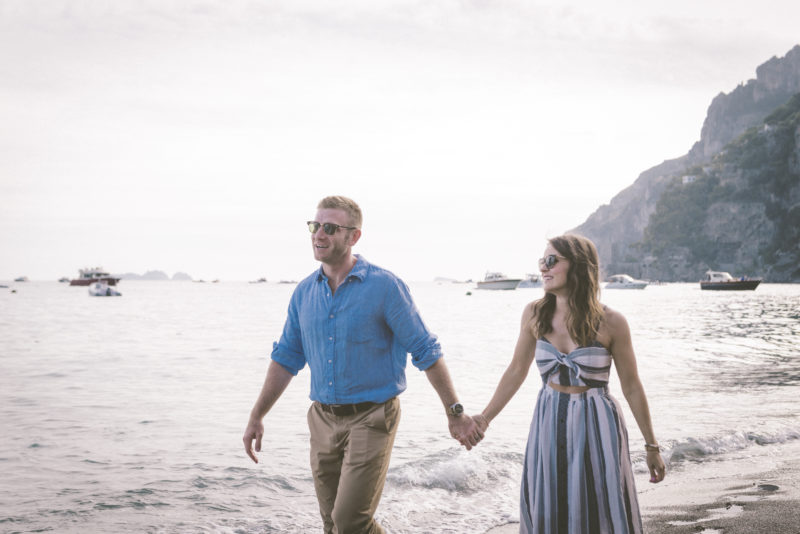 Photos by Piera Tammaro Photography