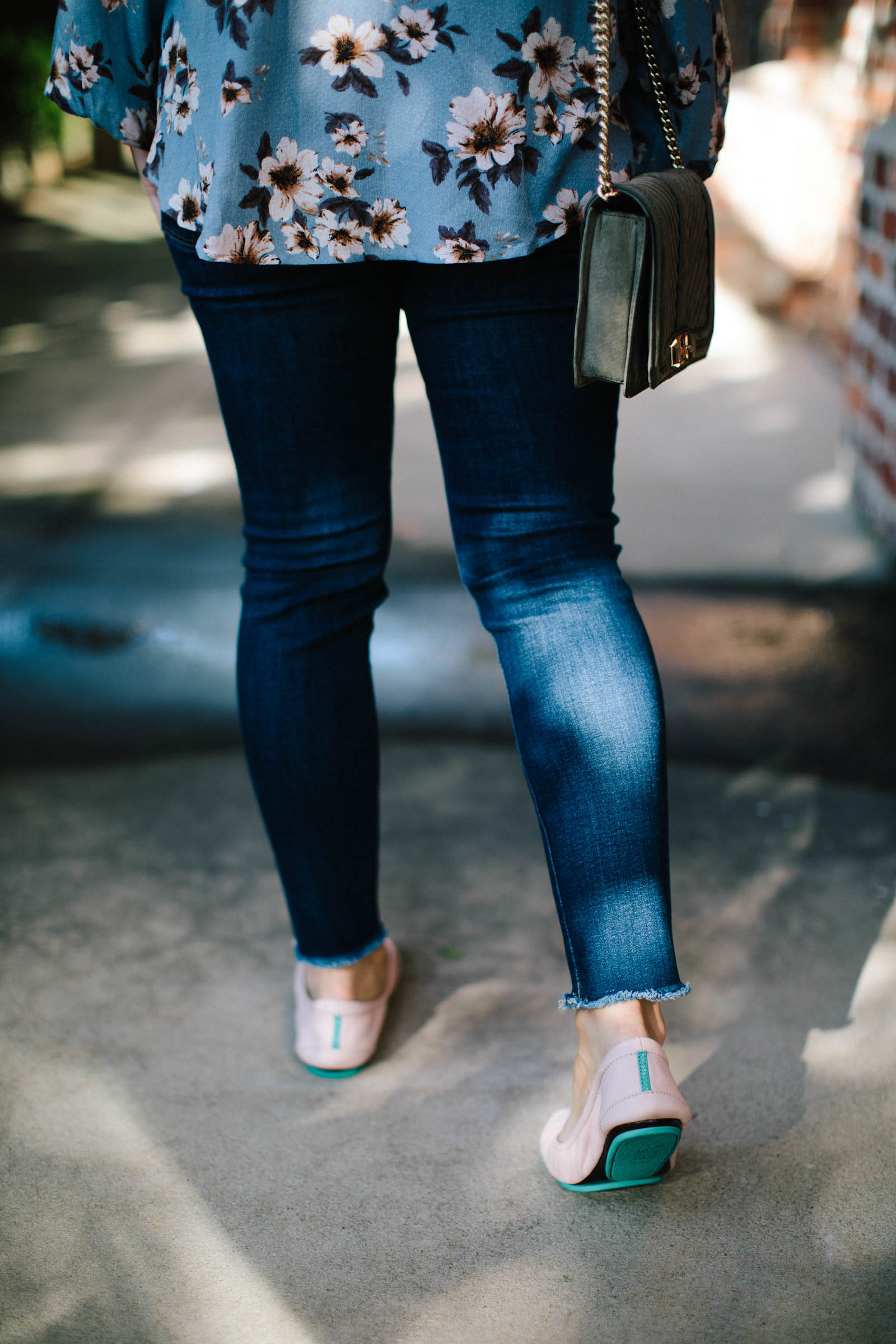 Hi, friends! Okay, so the weather is finally cooling down here in the Carolinas (yay!) and there is only one week left in my favorite month of the year… how is that even possible?? In today's post, I'm sharing a casual fall look featuring my newest flats from Tieks. Spoiler alert: they're pink and I love them!

blue floral top (similar) // DL1961 jeans // ballerina pink Tieks, c/o // gold layered necklace // tortoise sunglasses
You may or may not have heard of Tieks, but they are ballet flats that are handmade in Italy and known for their comfort and flexibility. The unique thing about these flats is that they have a split-sole which makes them more flexible when you walk. That flexibility also allows them to fold up, making them perfect for travel.
They come in leather, patent leather, solids and fun prints- I had to go with the classic ballerina pink! First of all, the packaging was pretty impressive. My shoes arrived folded up inside the signature turquoise box with a decorative flower on top. Each pair comes with a little travel pouch so you can carry them on the go.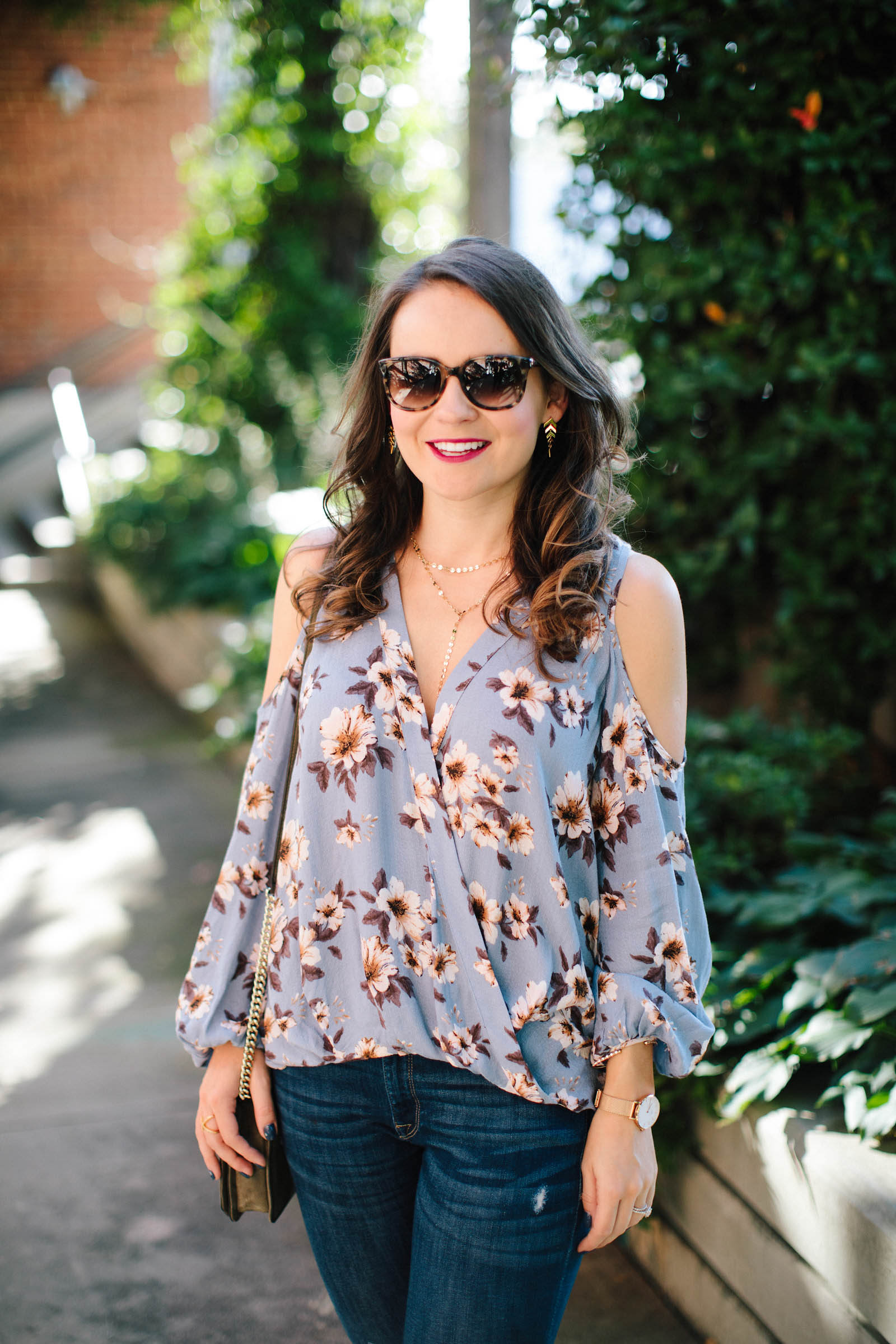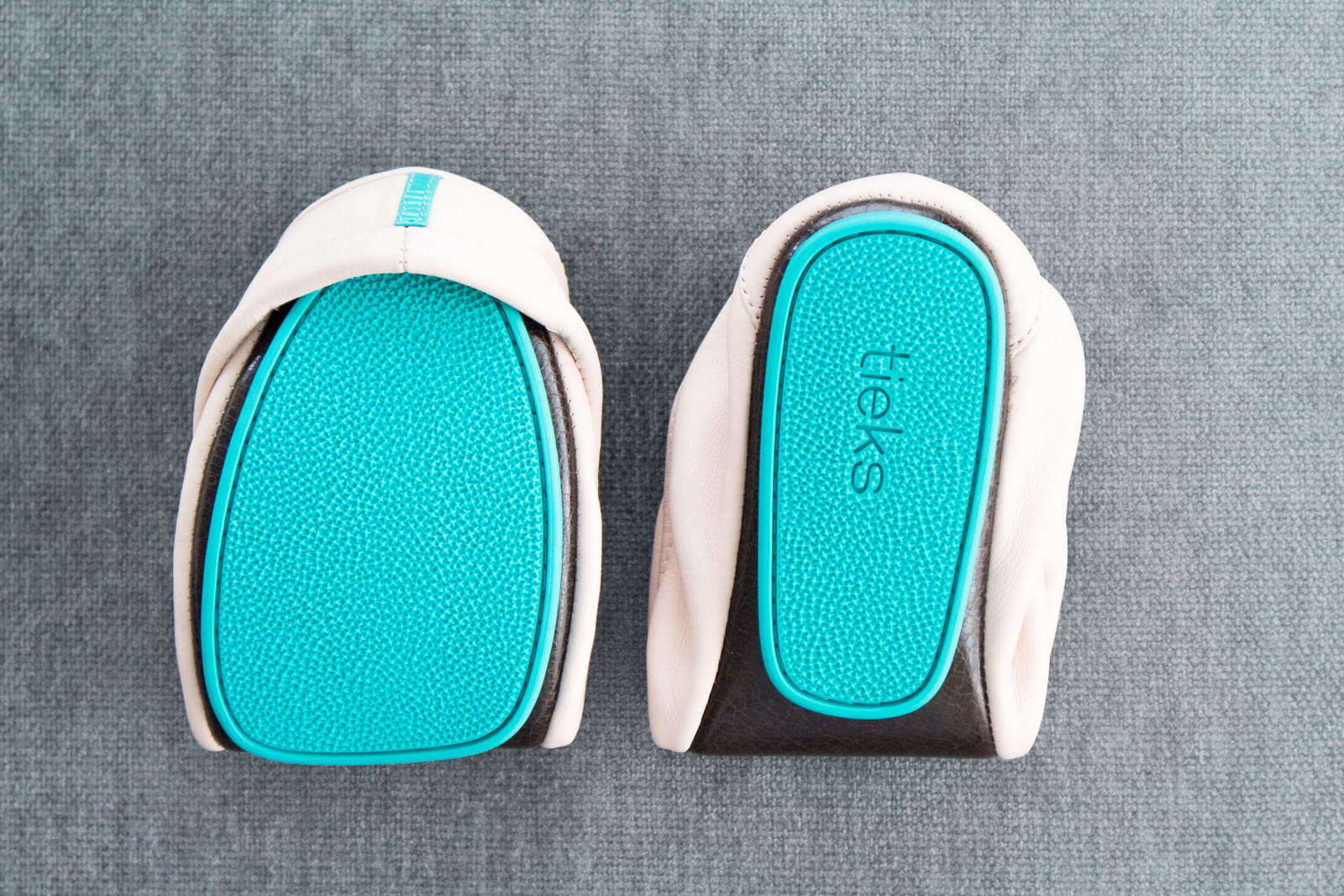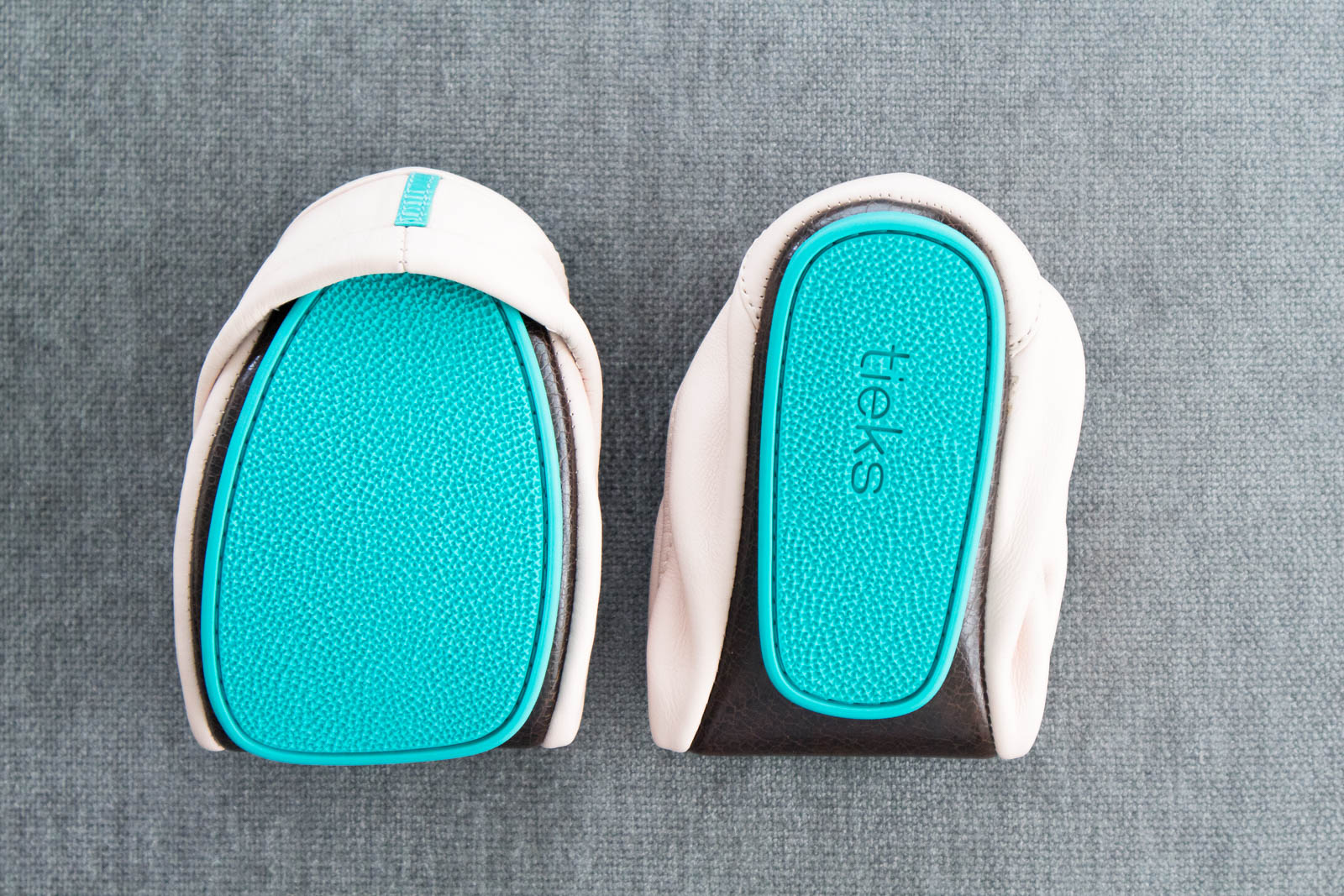 I waited a while to share a review of my Tieks because I wanted to wear them for a bit so I could get a better feel for the fit. For some, they're comfortable right out of the box but for me they needed a little breaking in. By now, I've worn them about 10 times and they are more comfortable each time I wear them. They have a cushioned back as opposed to elastic, so you won't find them digging into the back of your ankles. The soles definitely give you a little more support than some other flats out there (and how cute is that pop of turquoise?).
Tieks only come in whole sizes so I sized up from my typical 6.5 to a 7. Let me also mention that you can only buy Tieks exclusively from their online site. I could understand that finding the right size may be a bit daunting when you can't physically try on the shoe, but you can rest assured because they offer free shipping both ways and have an excellent return policy so you can find the perfect fit! Any other Tieks fans out there? Hope y'all enjoyed this review and thanks for reading!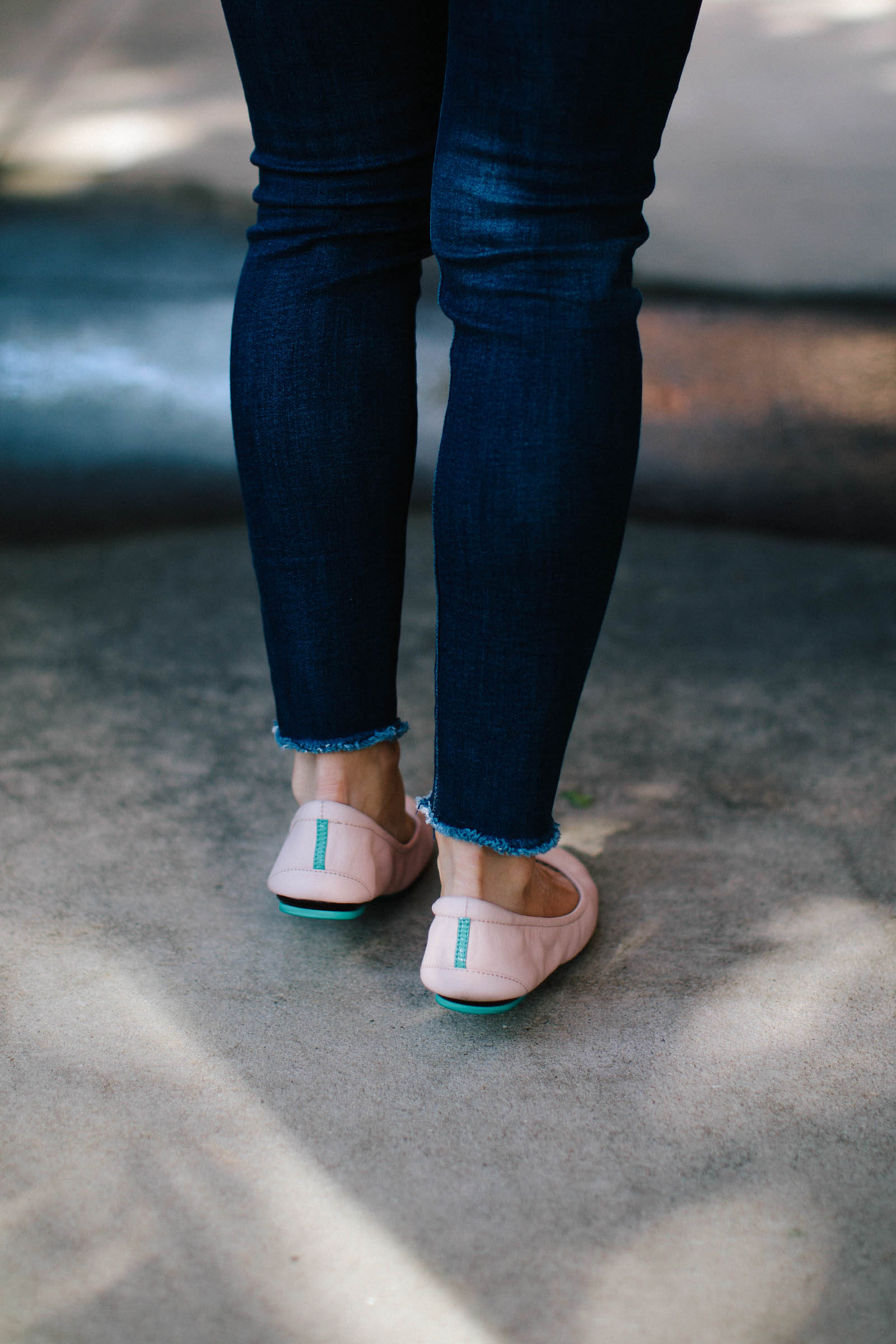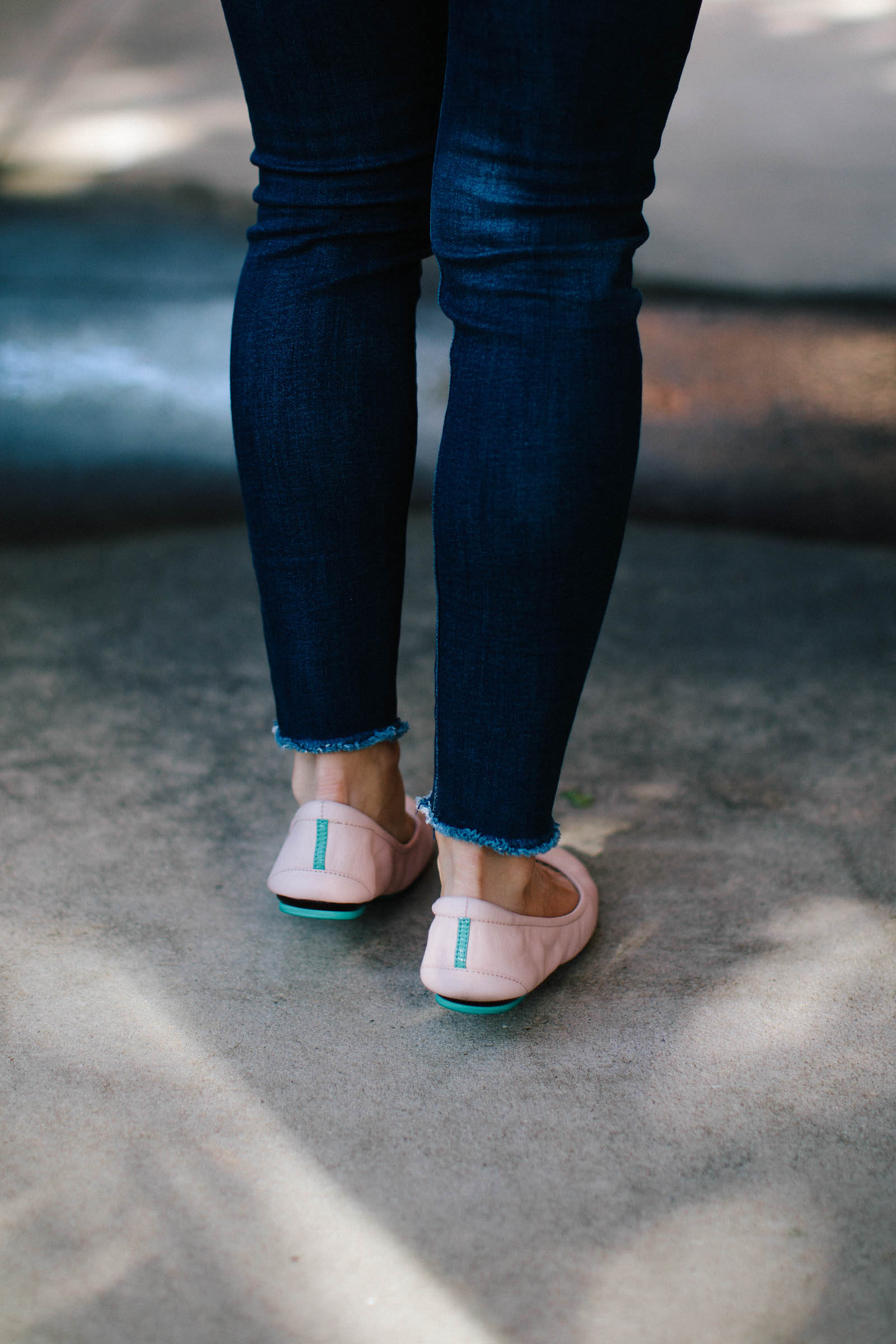 Photos by Paige Winn Photography