Alright people, we're getting into the final stretch!! We are just a month under closing on our new home and while SO much has happened, there are still a lot of things that need to be fixed and touched up. Sharing a few updates from the past few weeks!
READ MORE ABOUT OUR NEW HOME BUILD HERE!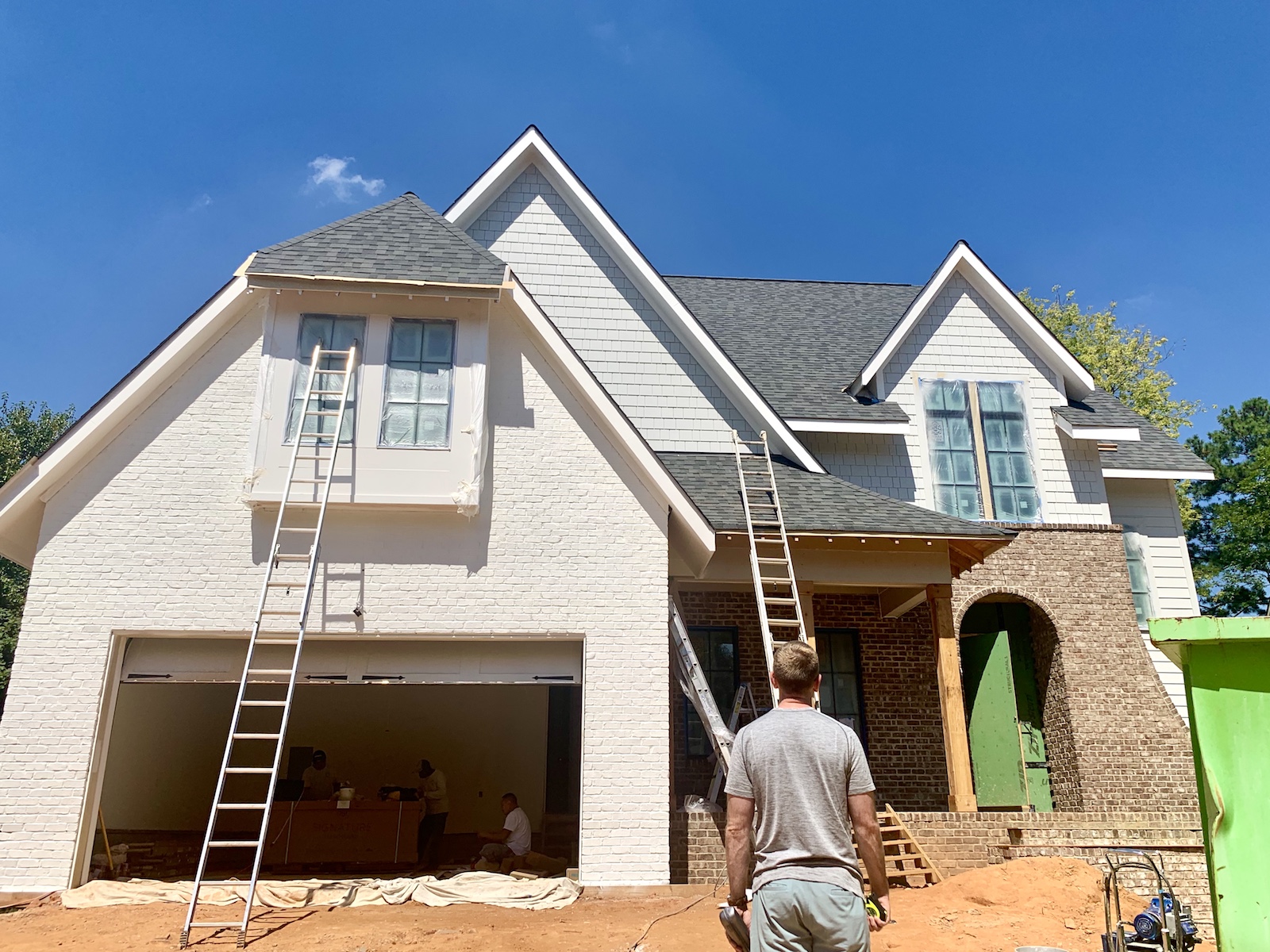 The biggest change you might notice on our exterior is the paint!! It looks like a completely different house and we love how crisp and clean the white brick looks. The light gray wasn't love at first sight- I knew I didn't want a dark gray house and when we first saw it we thought it may not be enough contrast but all the windows were still covered so it was still hard to tell. Now that it's all cleaned up we are really happy with it, especially with all the black accents, cedar arches and our gas lantern!
All of our plumbing fixtures are in!! The master bath was the topic of much debate between Ryan & I. We were always going to have two shower heads and were going to have a 2-in-1 hand shower on the right and a fixed head on the center wall but the more I looked at it, the 2-in-1 didn't look as nice. I then changed my mind (one of many times throughout this process) and decided a hand shower with a bar would look better in the middle and to put our fixed head on the right since that's the one we would be using more. I went with this hand shower because it had a larger 4 3/4″ head so it's perfect to use overhead as well.
Can we please have a moment of silence for the tub?!! The tub is one of the things I am MOST excited for in this new house, now I just need to get one of those cute caddy trays! I love the details on the edges and the floor mounted tub filler. I can guarantee you I will be spending lots of time in here!
Our kitchen (and most of the scullery) backsplash is done and y'all… the marble is amazing!!! I plan to do a more in-depth post later when everything is completed but highly recommend getting marble from The Builder Depot. I wanted something neutral but with some texture and dimension to it so the marble subway tile was an easy choice. I couldn't be happier with how it turned out!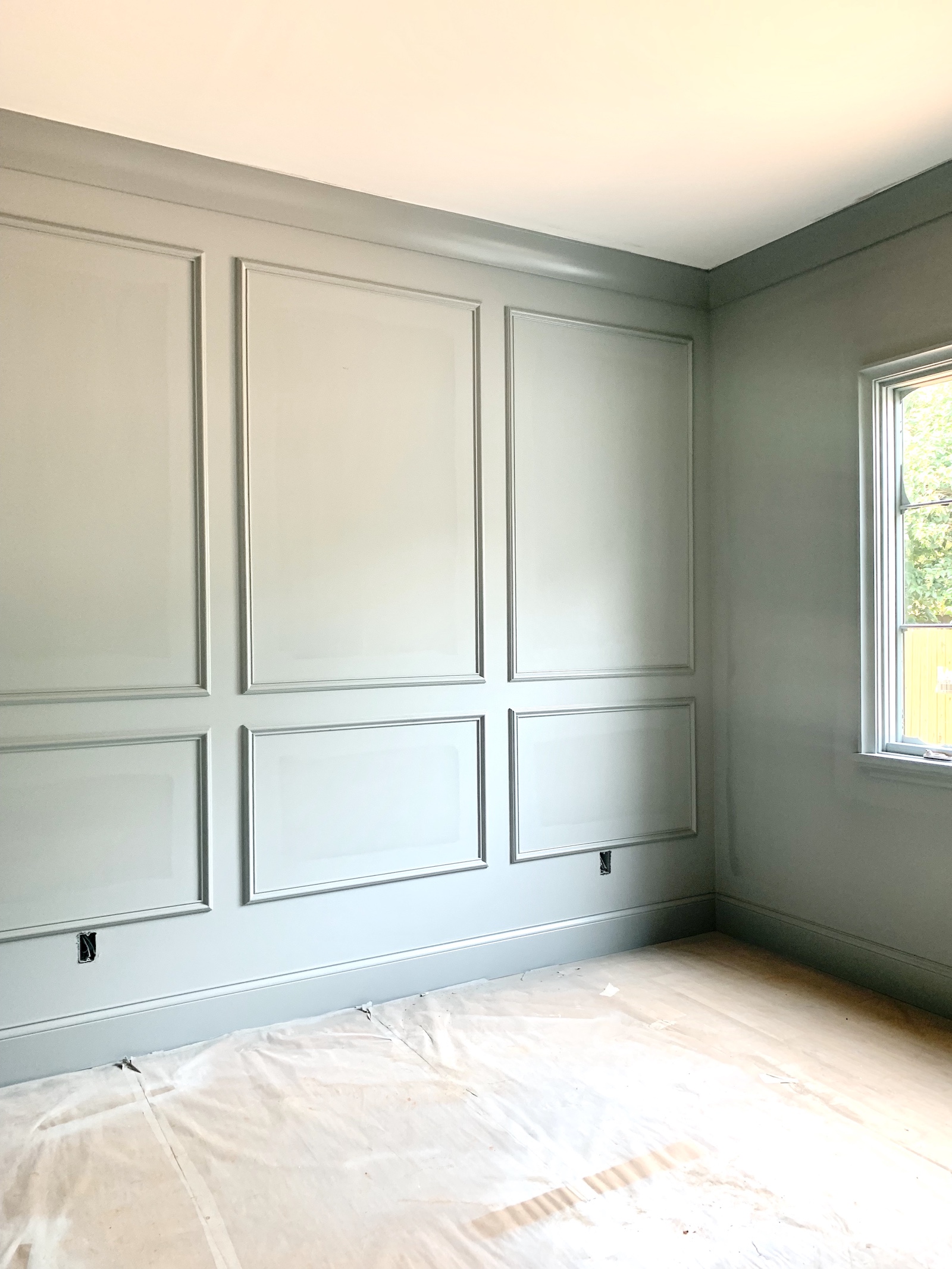 Stay tuned for another #HotelSapel home update next week!