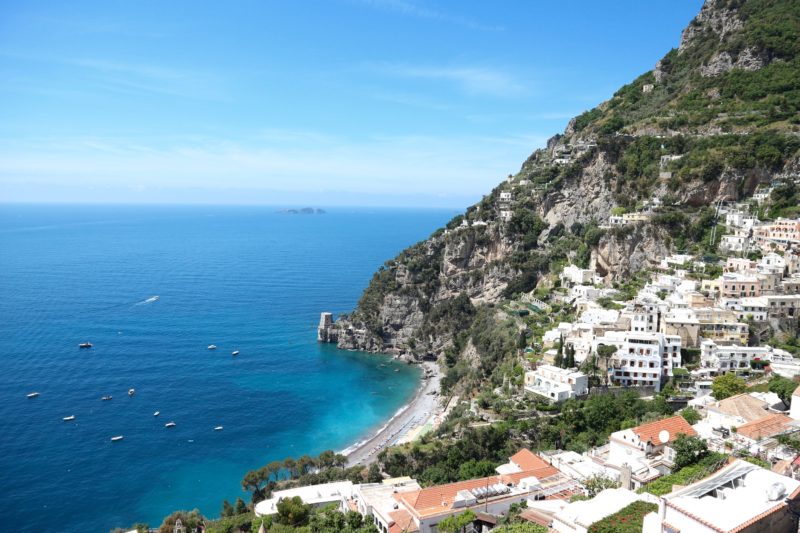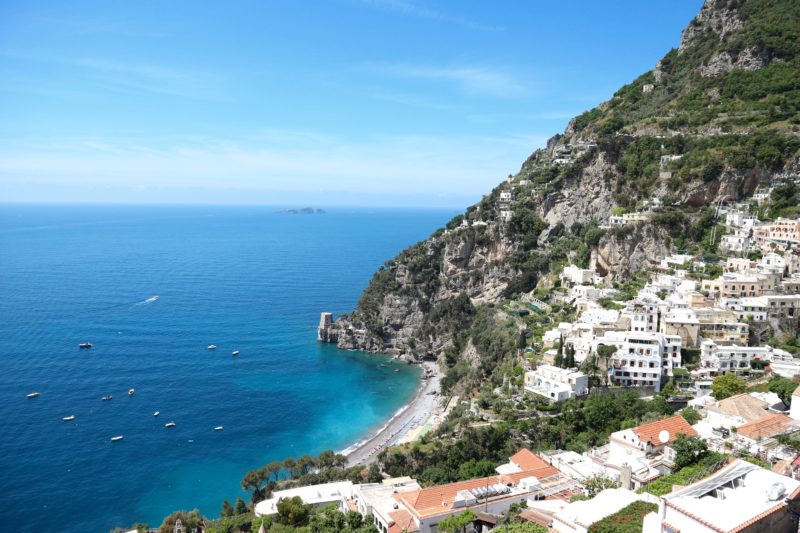 Happy Wednesday, y'all! I'm back with another travel guide and today I'm chatting about our time in Positano on the Amalfi Coast. This place is what drew me to Italy in the first place. Sure the big cities and museums are great, but when I set eyes on those gorgeous cliffs and bright blue waters, I knew I had to go. And go soon! This is probably the longest recap post but bear with me and if anything, just look at the pictures… I promise they're pretty!
Where We Stayed
Since we spent 3 nights in Positano (our longest stop) we decided that this would be the "relaxing" leg of our trip. Therefore, we decided to splurge a little on our hotel. We stayed at Hotel Villa Franca, a private residence turned boutique hotel located at the top of the mountain in Positano. It was one of the most gorgeous places I've ever seen. The lobby, the room, the pool- everything was absolutely stunning.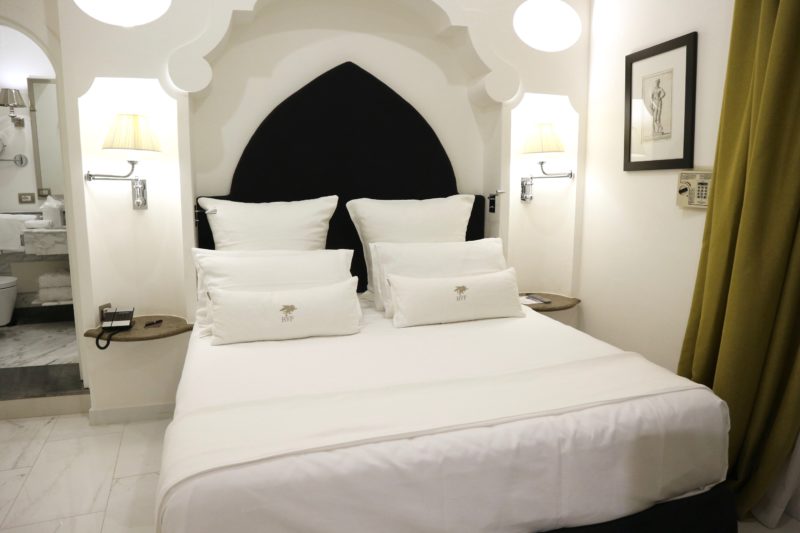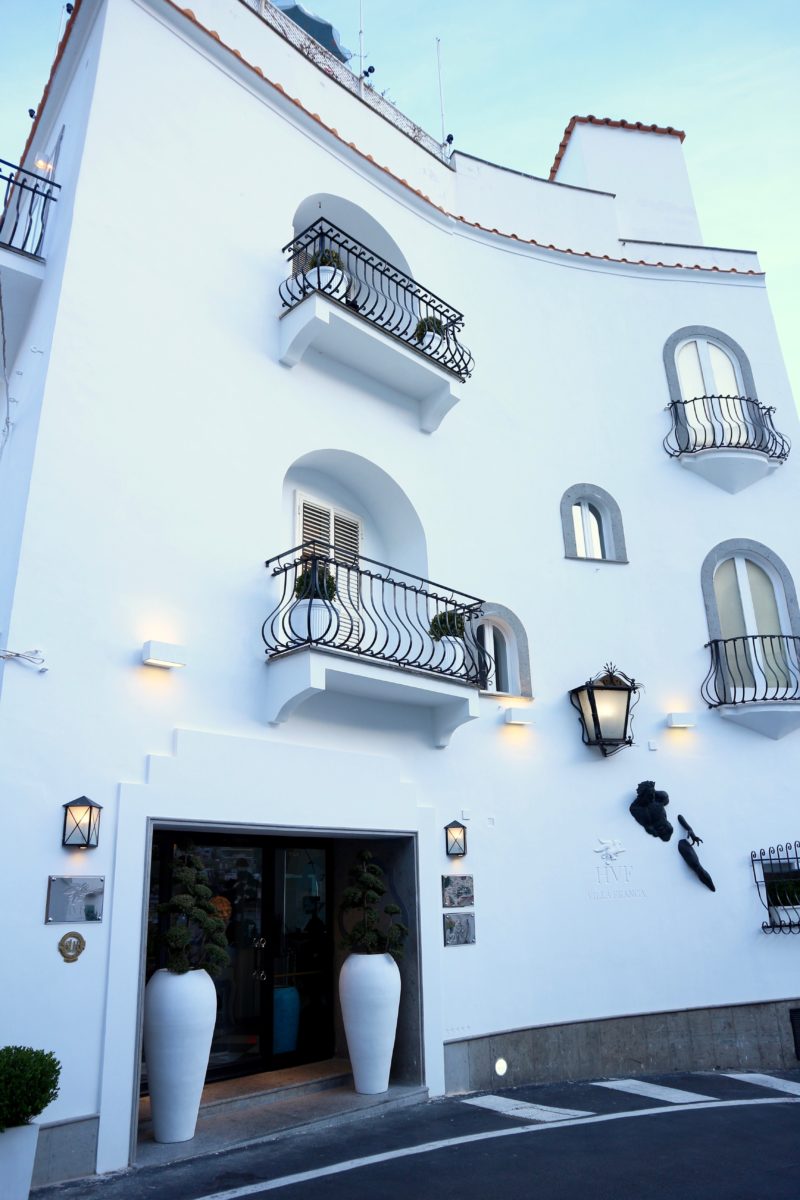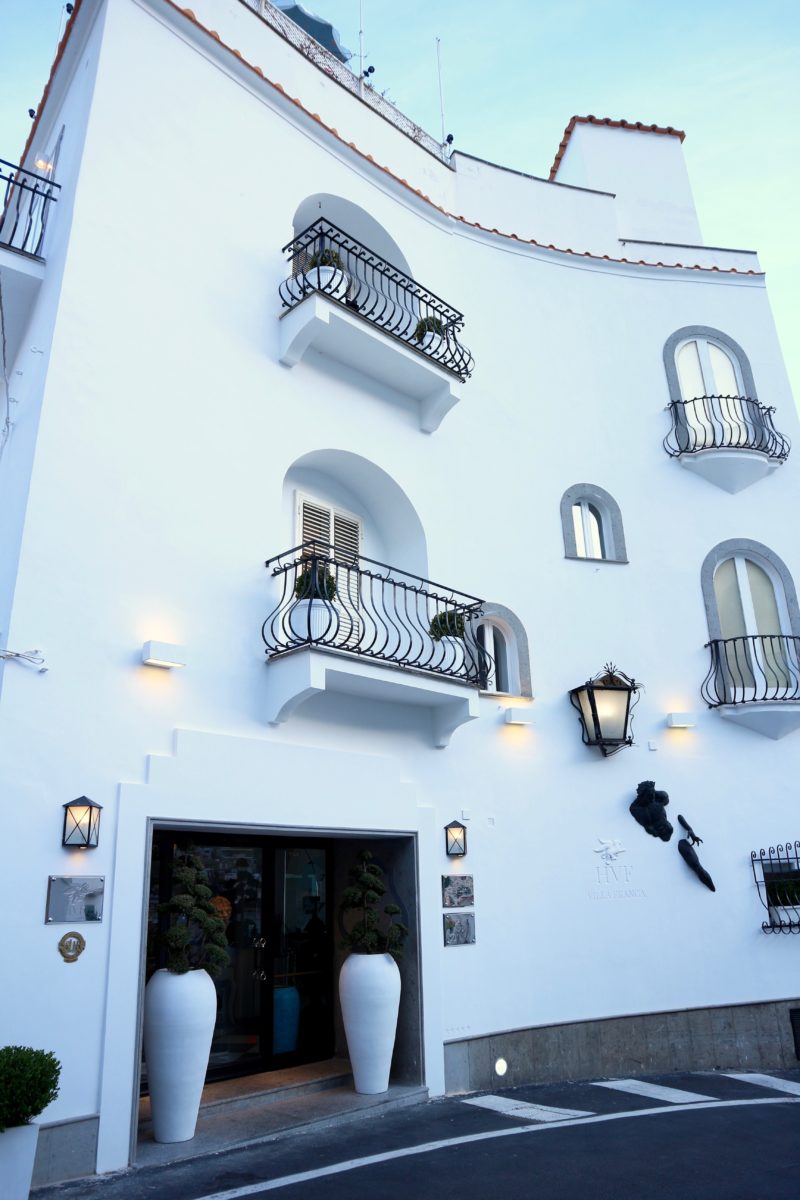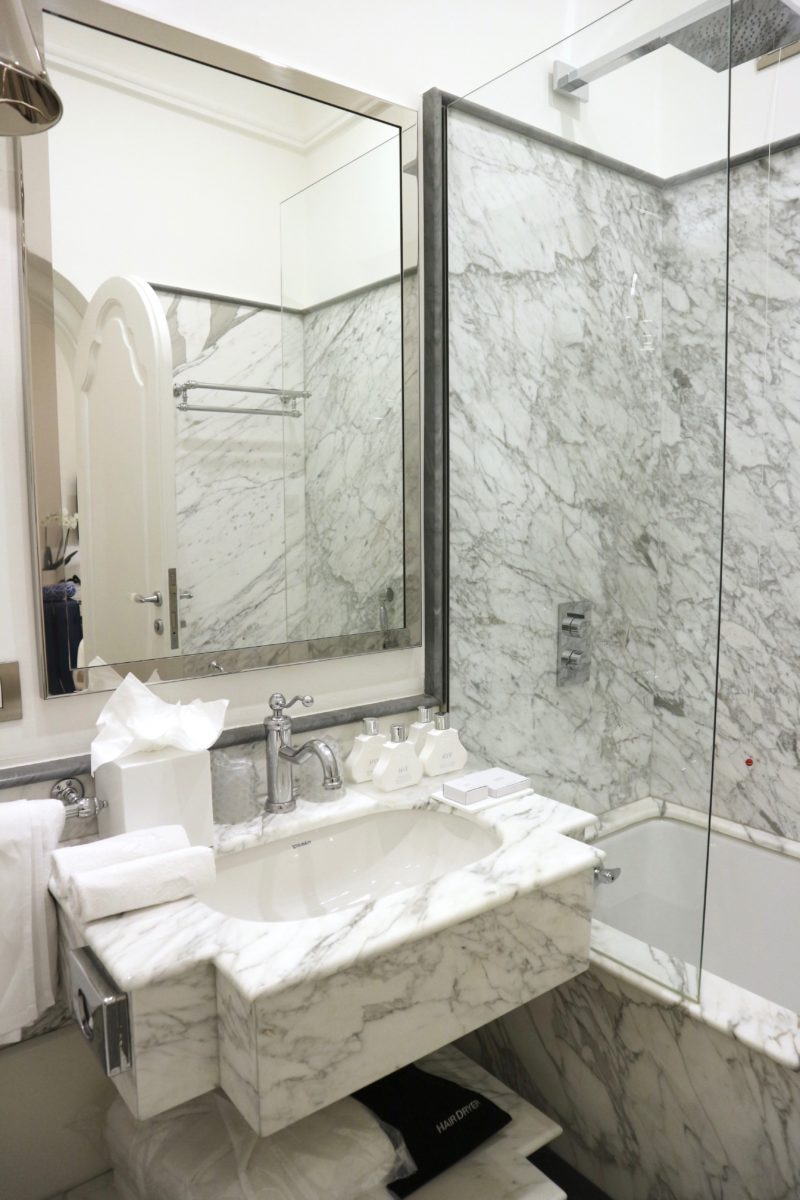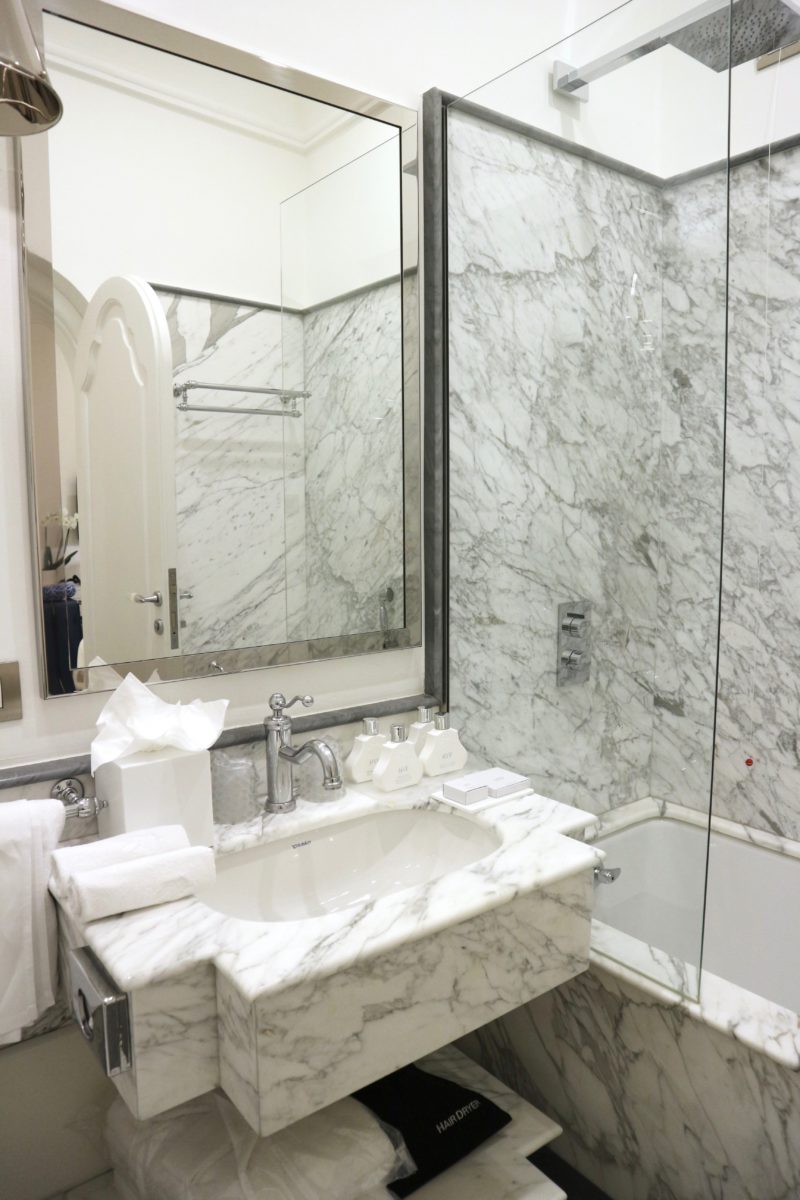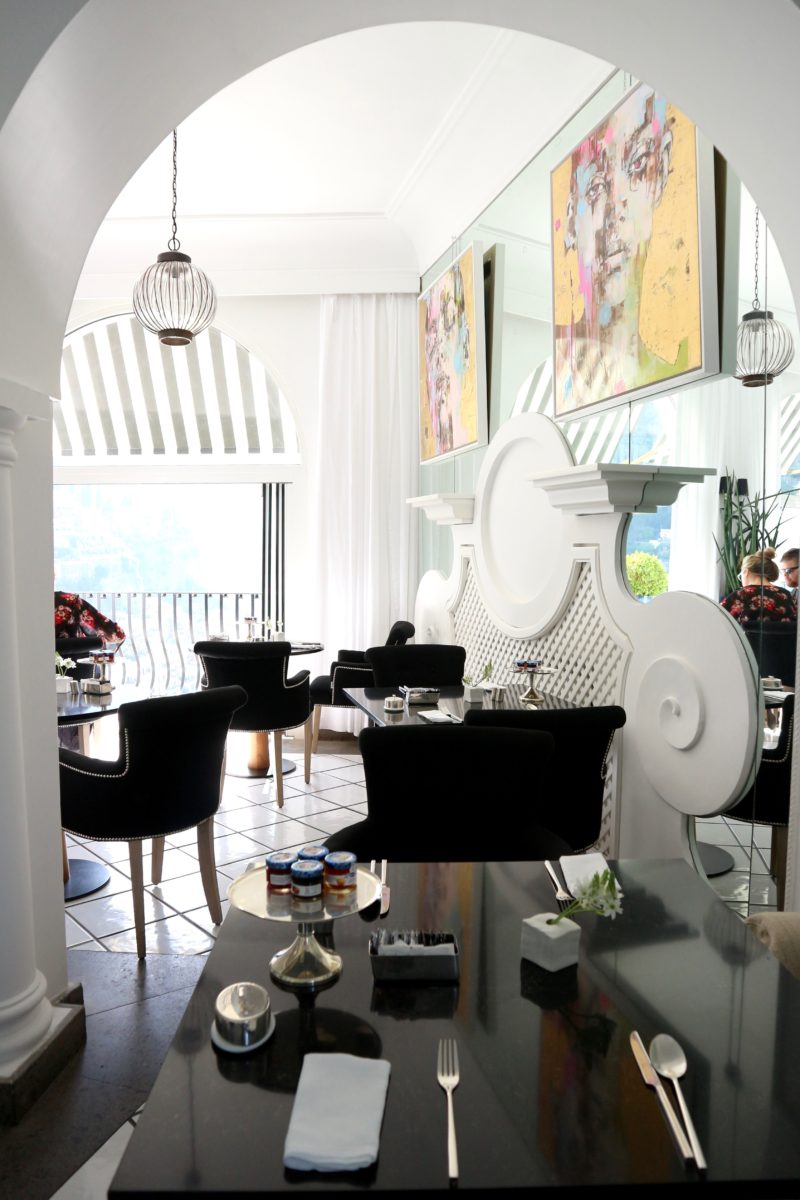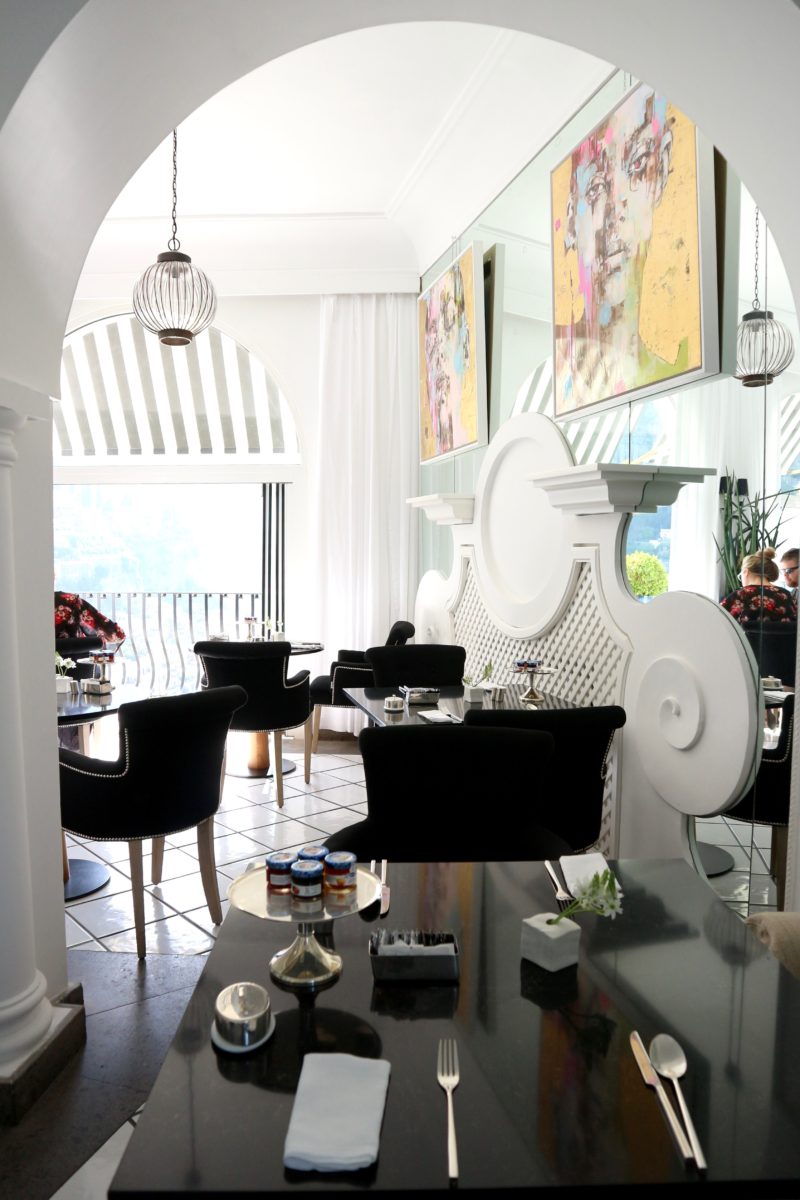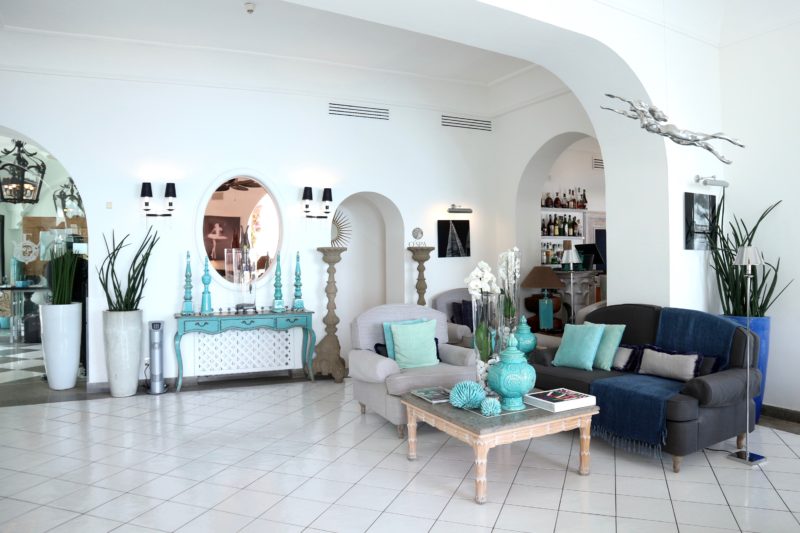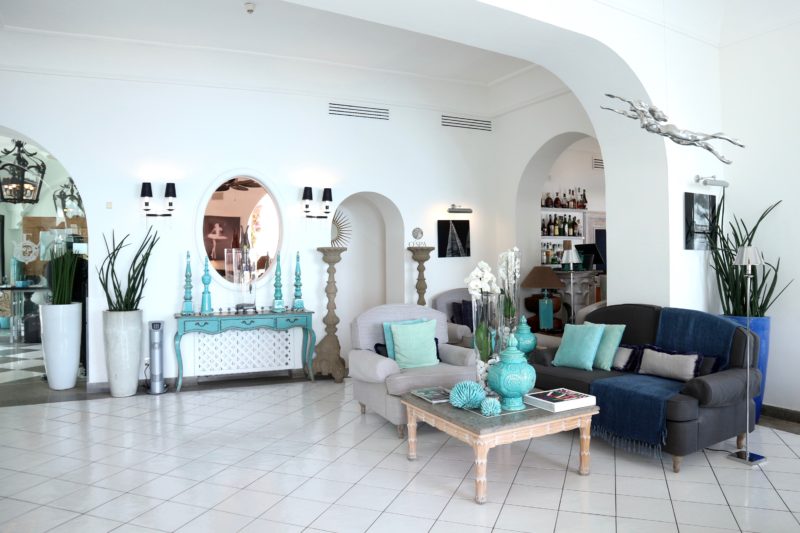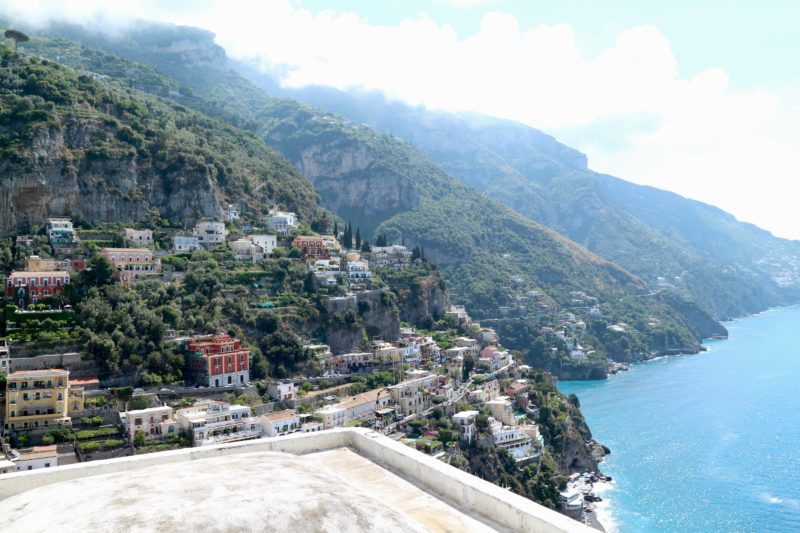 Everything in our room was crisp white and y'all… I about died when I saw the bathroom. Carrara marble from floor to ceiling, we're talking serious #bathroomgoals. They even had a pillow menu and we happily traded the regular pillows for memory foam ones. Breakfast was included and there was an amazing spread each day, complete with a bellini bar. The staff were top notch and very attentive. I guess the only downside was the insane amount of steps it took you to get down to the restaurants and the beach. Since this hotel is at the very top of the cliff, you get some amazing 360 degree views of Positano, but also just a few more steps to hike down (and up)! At least it was a great way to burn off the pasta and tone our legs, lol.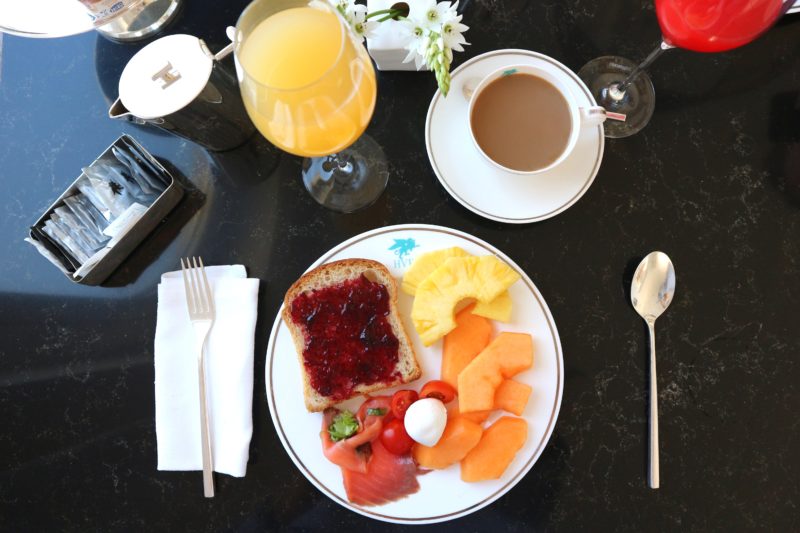 What We Ate
Since we got in late the first night, we grabbed dinner at Li Galli, the hotel's restaurant. Although it was dark by the time we ate, this restaurant has an incredible view of the sea. Fine dining and small portions, but delicious.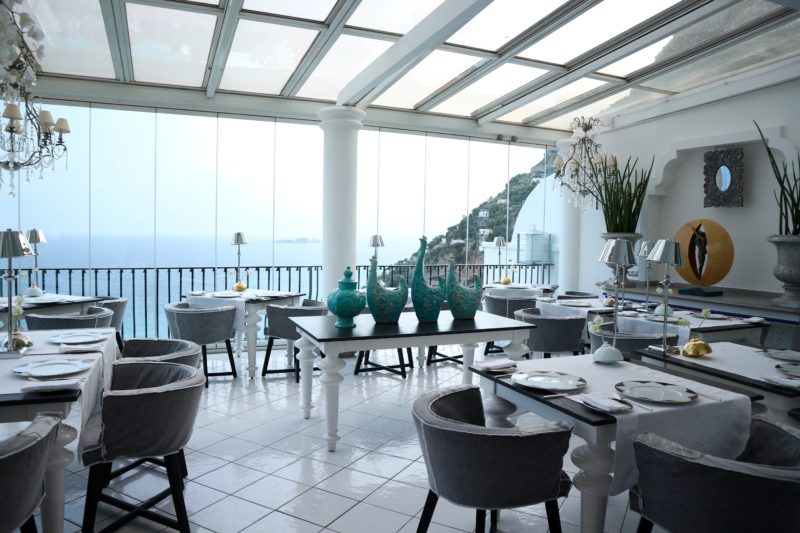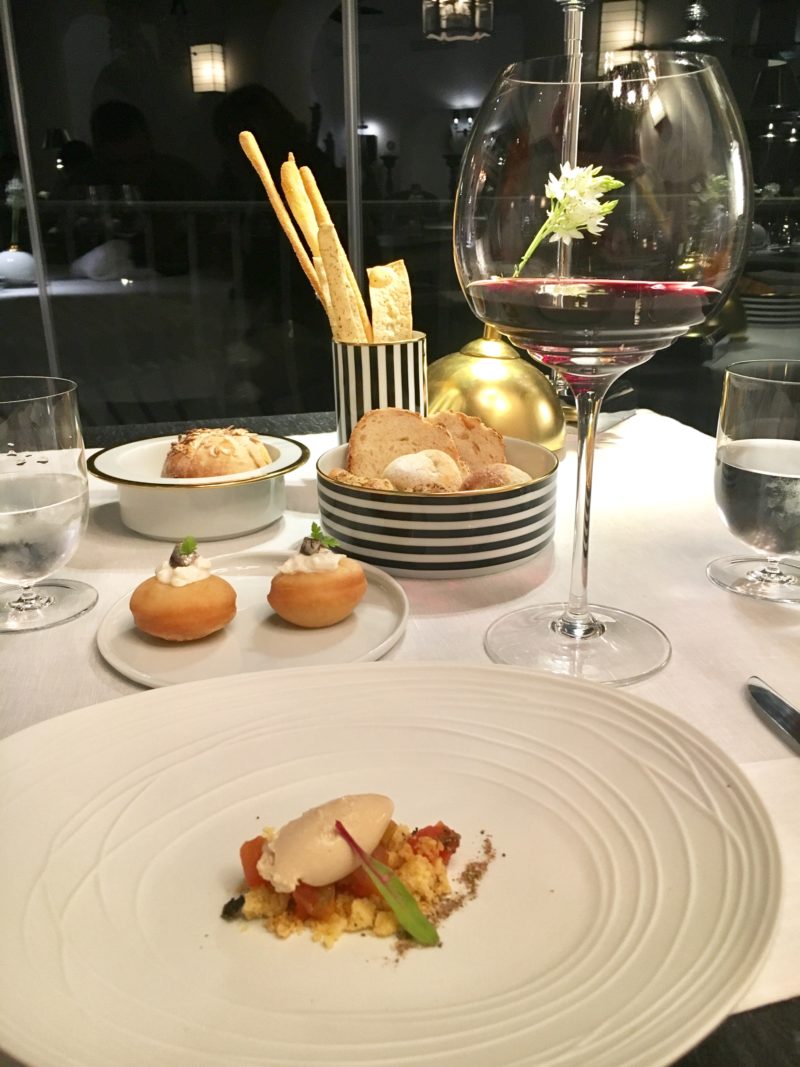 For lunch our first day, we wandered down the steps to the beach area to grab something to eat. We came across Chez Black and thought it might be a good place to stop since it looked pretty busy. By this point in the trip I was getting a little tired of Italian food so I went super basic and got an arugula salad (or rocket salad, as they call it) and grilled mushrooms. Ryan got the grilled mozzarella with lemon leaves, which is apparently a popular dish in Positano. Since we both got pretty basic dishes I can't say the food was out of this world, but it was the perfect spot to grab lunch by the beach.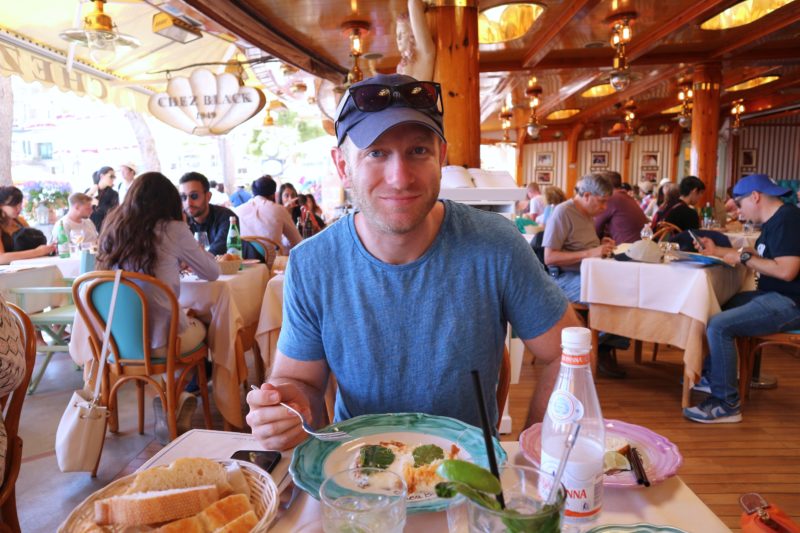 After getting many recommendations, we decided to have dinner at Da Vincenzo and I had THE most delicious stuffed pepper. We got to sit outside and enjoy the view (as well as see all the cars pass by on the one-way street) and had the most amazing service. I mean, just look how cute it is!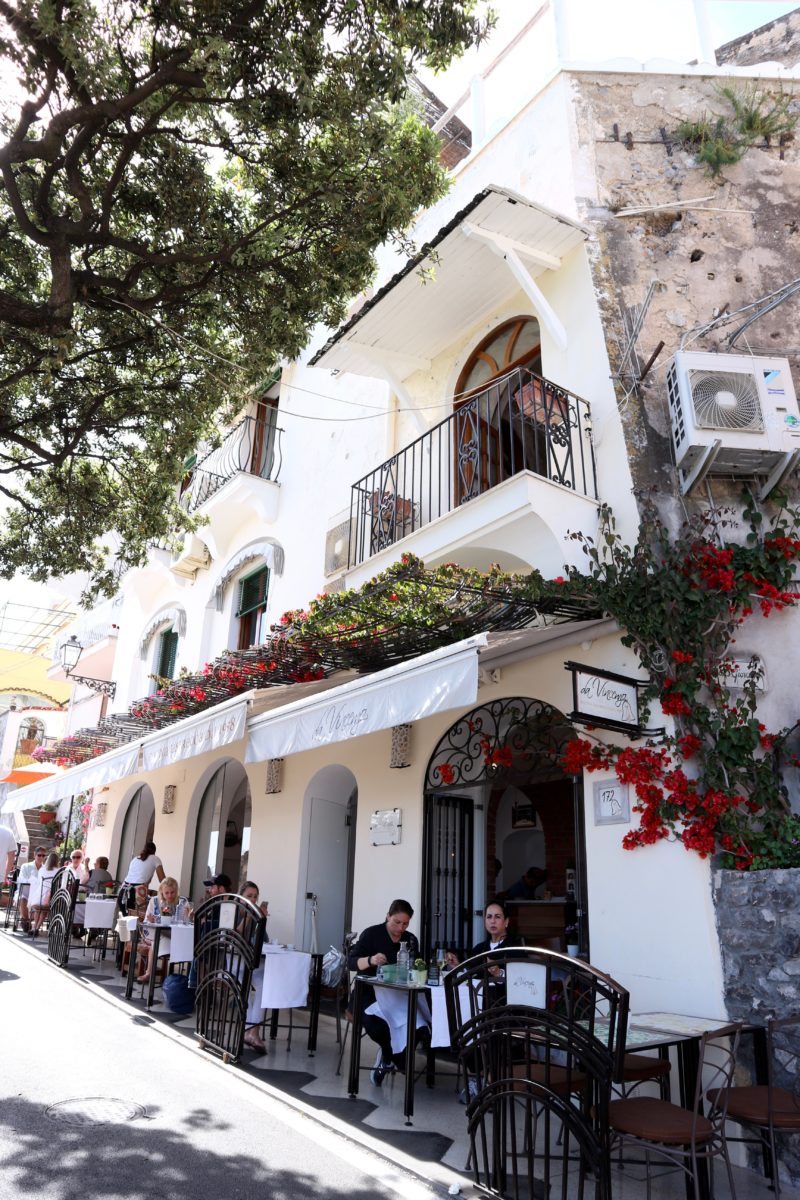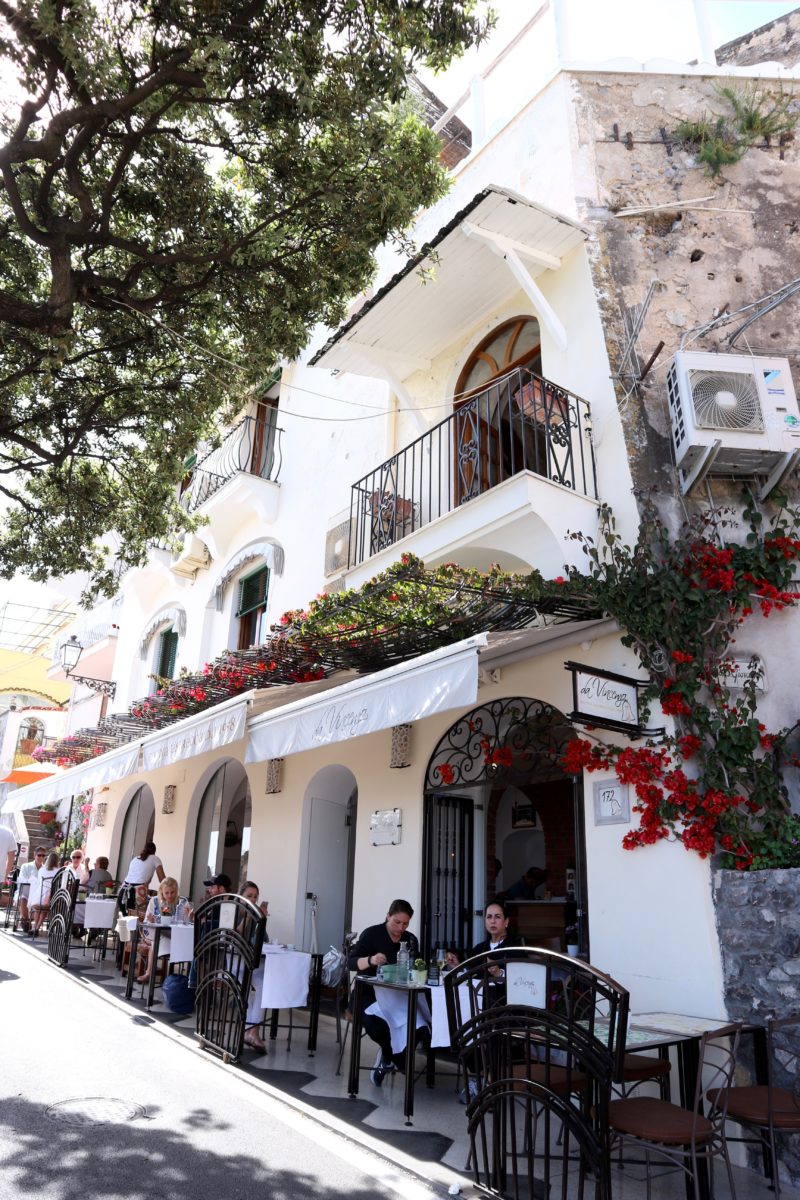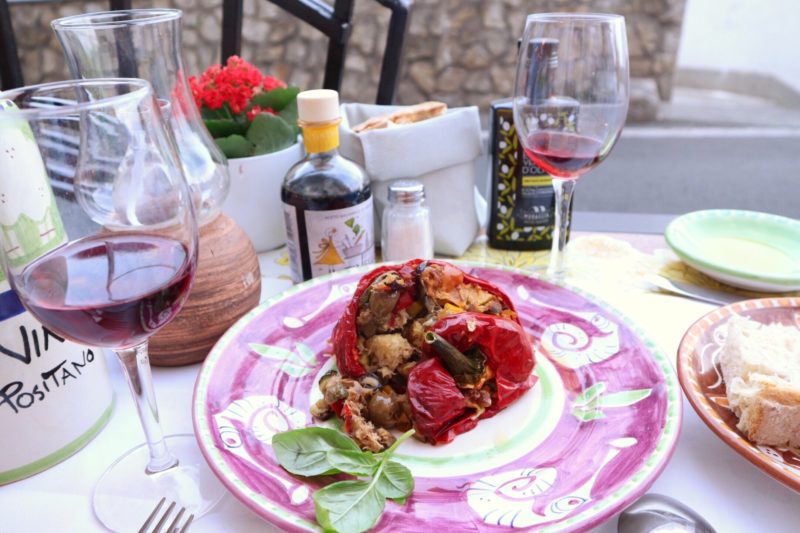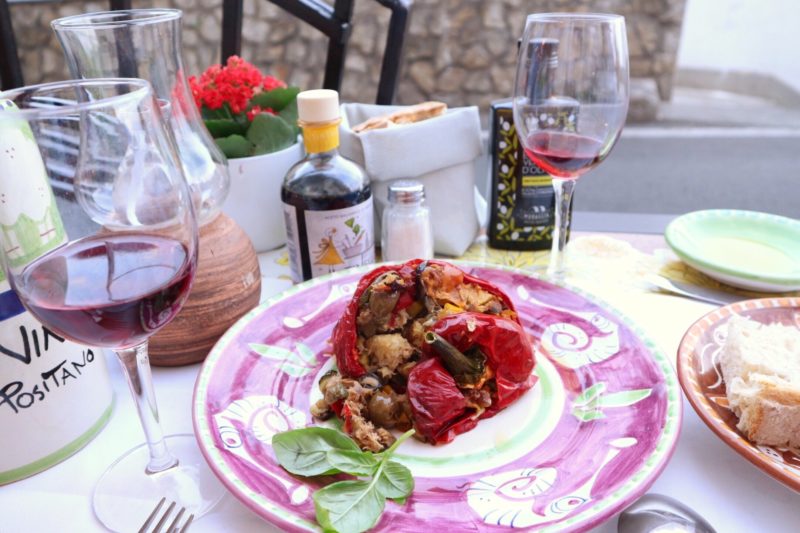 What We Did
Our first morning we went down to relax and soak up some sun on our rooftop pool. The views were insane and the weather was perfect. It was quiet and peaceful- a much needed break from all the bustling cities that we'd been to. And remember that bellini bar at breakfast?! It was bottomless and I thought I might order another one while we were up at the pool… until I saw that it was $18!!! Wine was pretty reasonable but all the cocktails at the hotel were SO expensive. Needless to say I passed on that one! Ps. you can find my beach cover-up here.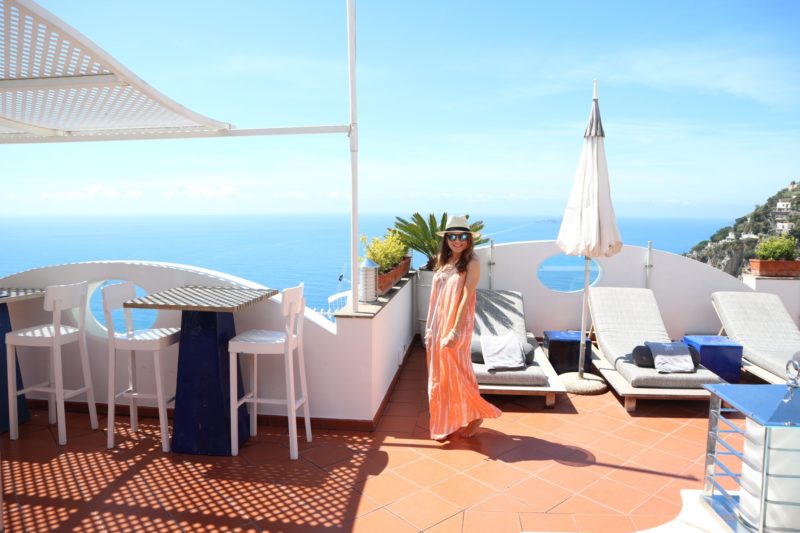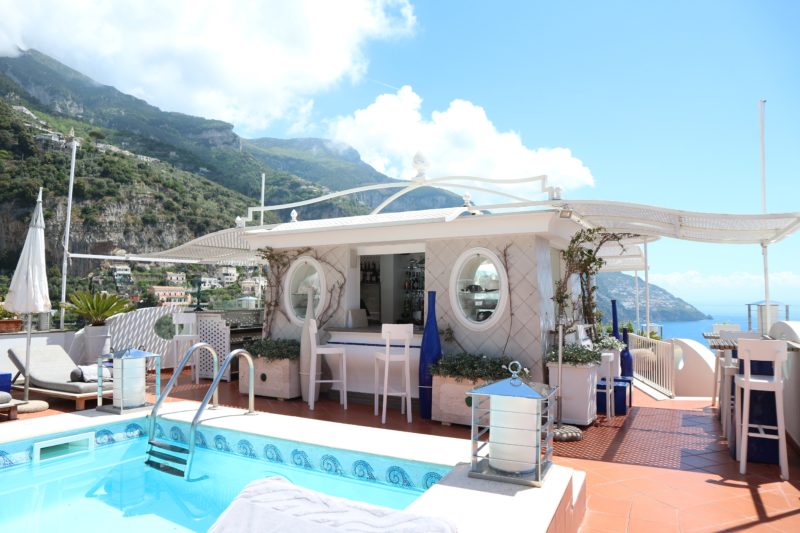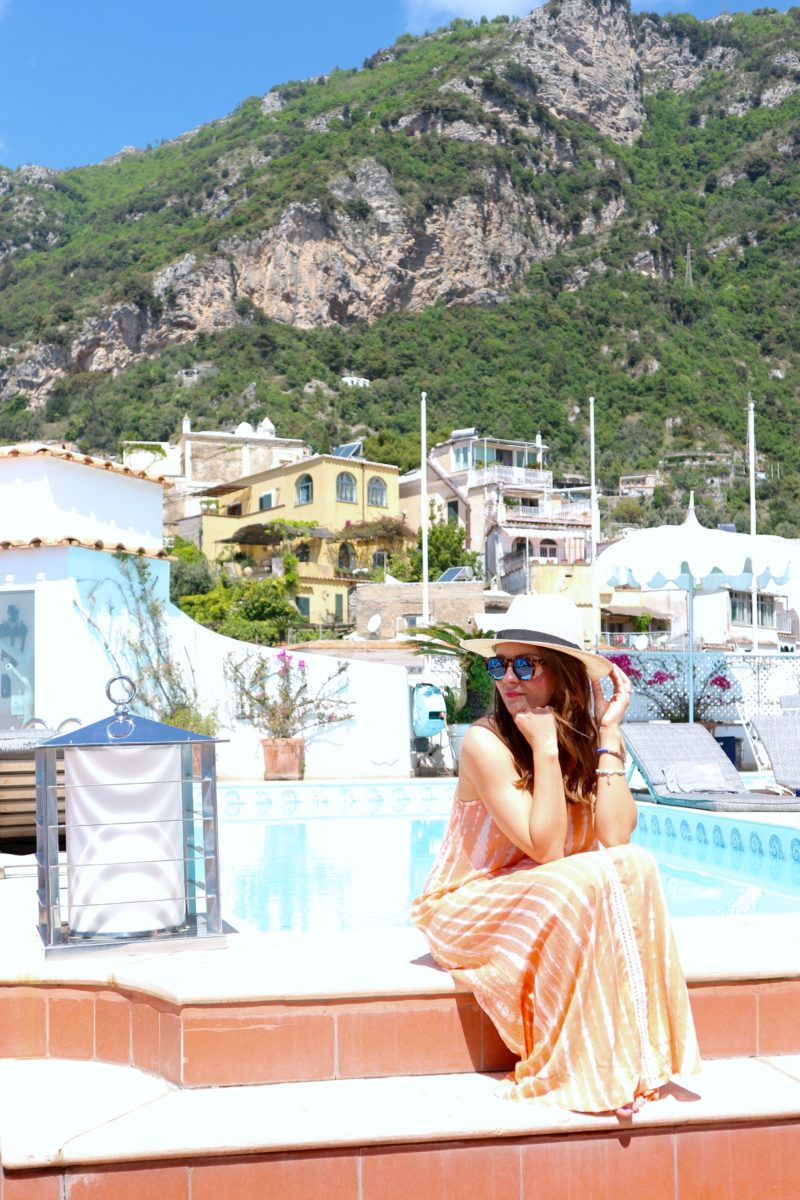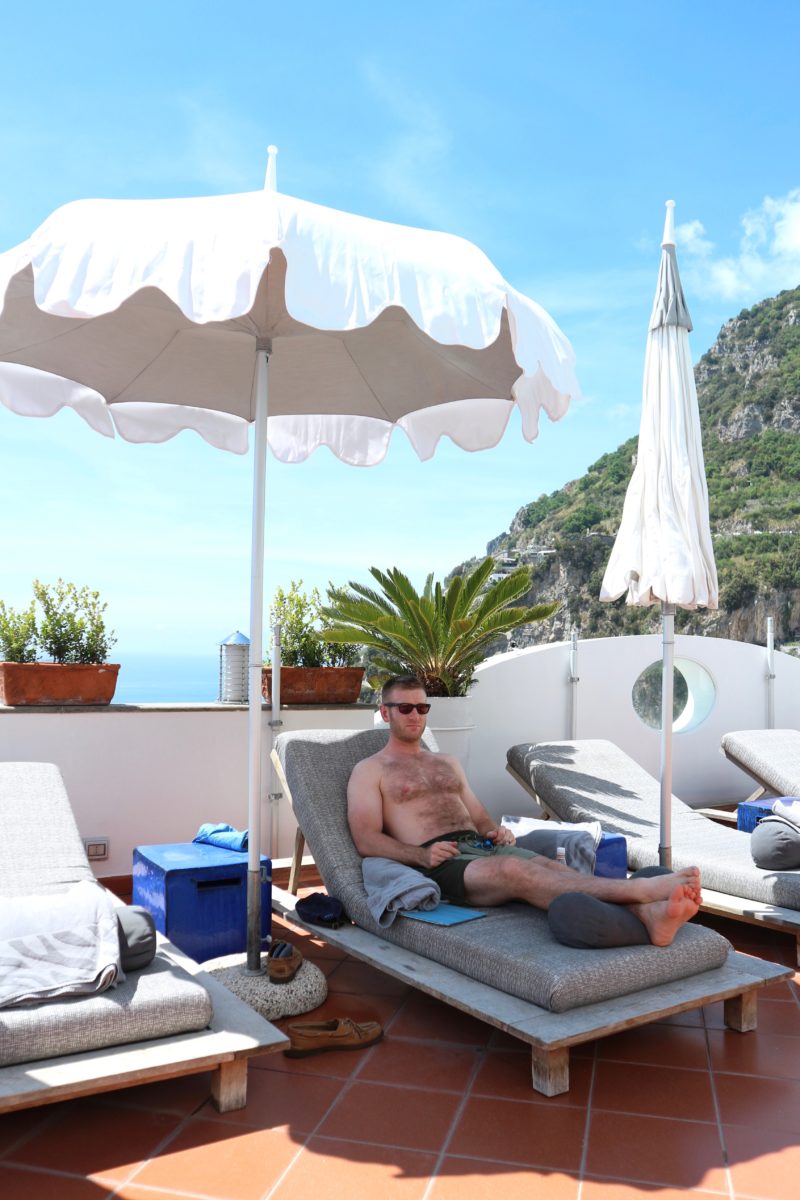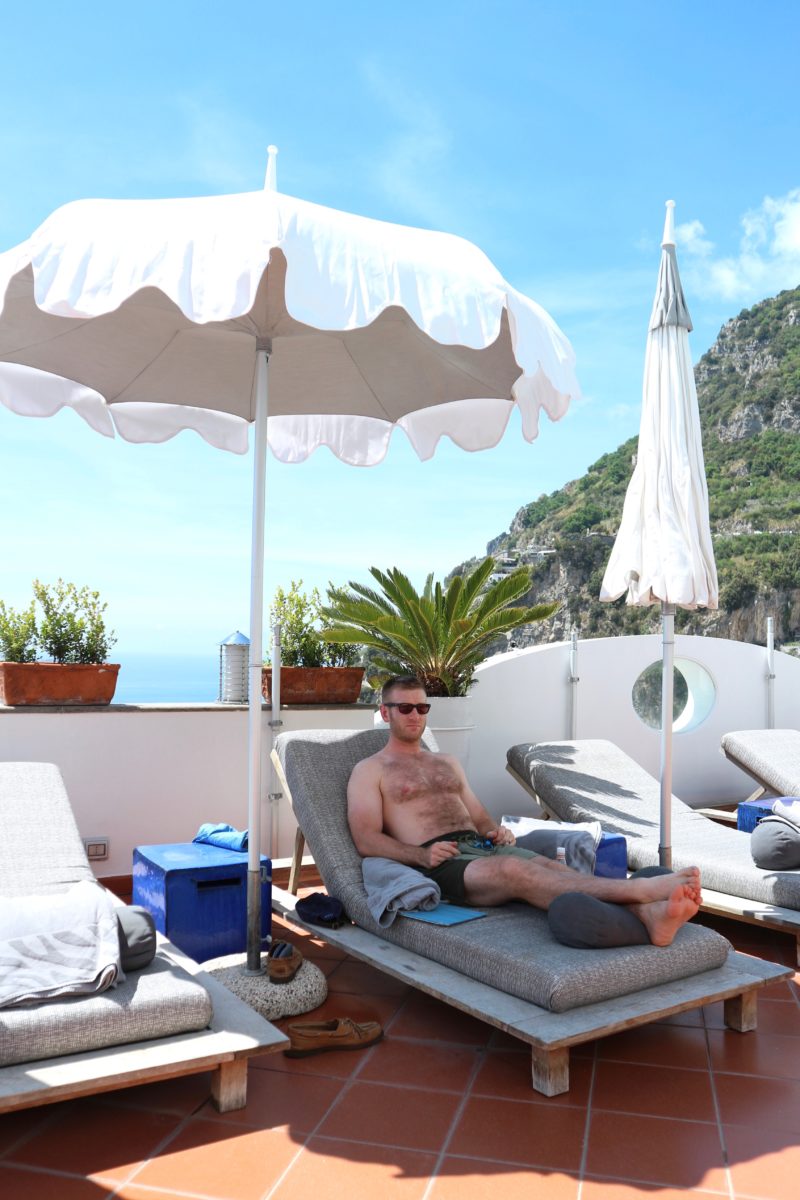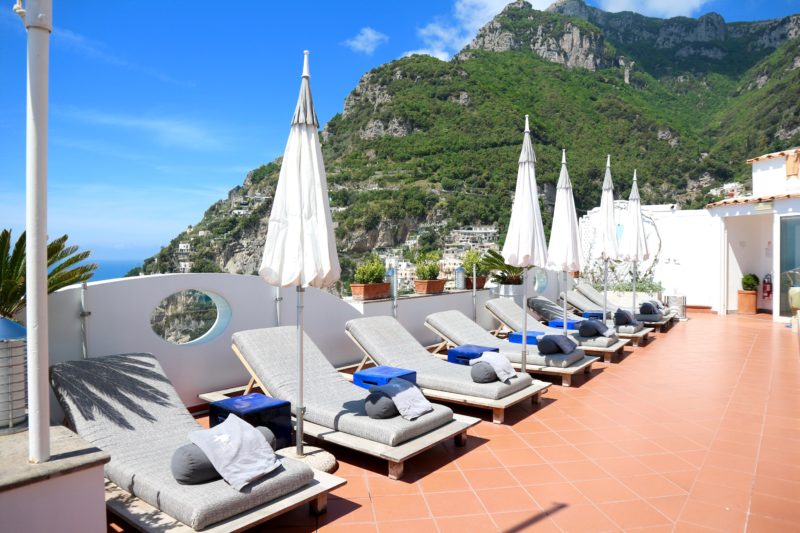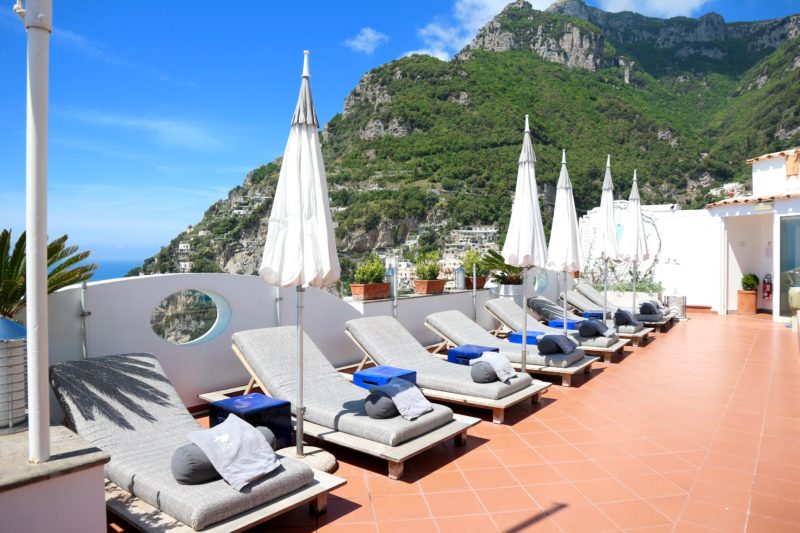 Before dinner the second night, we met up with a local photographer to shoot some photos around the city for our first anniversary. We didn't want everything to be from a selfie stick and we are so glad we have some great, professional shots to remember our time in Positano. You can see the full post
here
.

On our second day, we decided to head over to Capri to do a little exploring. We opted to take the ferry over vs. hiring a private boat because we thought a half-day trip would be better than being gone 8 hours since we only had two full days in Positano. The ferry ride took 30 minutes and the first item on our agenda was the Blue Grotto. We went on a group boat and took a smooth ride over to the grotto. Capri is SO tall- the cliffs were pretty breathtaking. Once we got to the grotto, we all got into tiny rowboats and pulled up to the ticket boat to pay our €14 to get in- the process was really much more complicated than it had to be, lol. You can only get into the grotto if the tide is right and as you're going in, you have to lay down in the rowboat so you won't hit your head… it's that small! The way the light comes in through the opening somehow reflects on the water and lights it up bright blue. Luckily we were there on a sunny day and it was an awesome experience.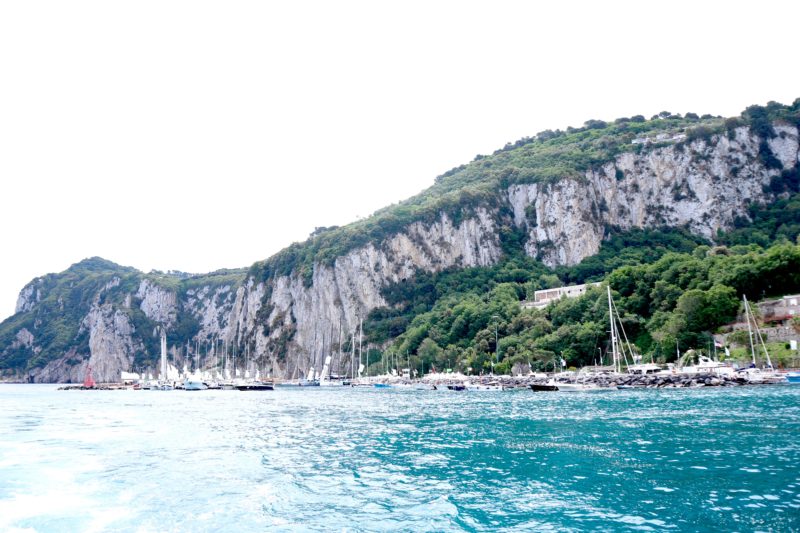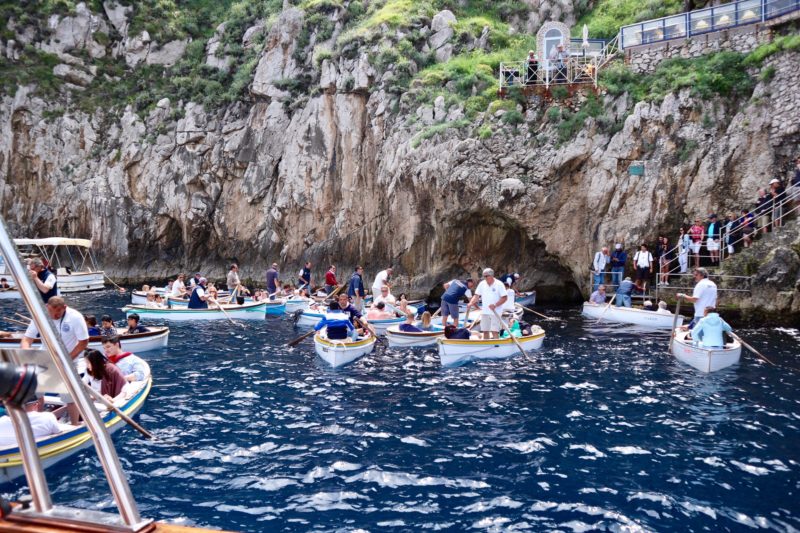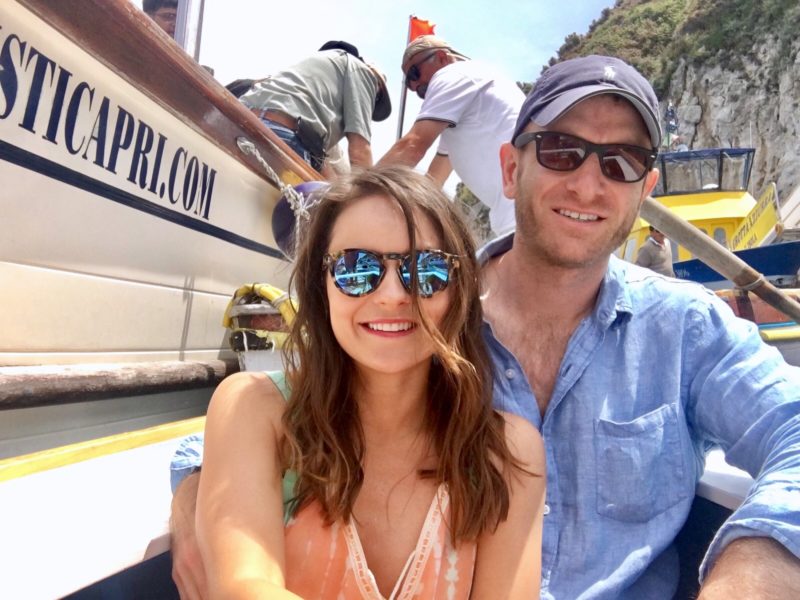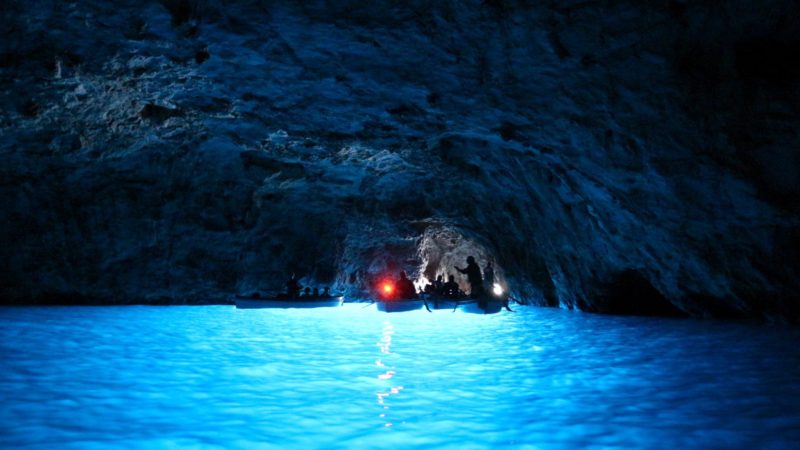 Overall, I wasn't that impressed with Capri. Gasp! Yes, it's absolutely gorgeous, but I guess after being in Positano it didn't seem that different. I think I just had higher hopes and I'm sure it's best explored by private boat, but I'll just save that for next time. We wanted to check out the other side of the island and see the Faraglioni (the huge rock formations you always see in photos) so we took the funicular up the mountain- think really steep rail car. Then we had to take a bus to the beach area and I was hoping to find a good restaurant or a cute beach to sit at. Well, it was very deserted over there (which I found odd) and we ended up eating some sandwiches at this overpriced beach bar while trying not to get blown away by the wind- the waves were crazy that day. I wanted to find a little beach to sit at but… there was no beach and this restaurant was charging €25 to rent a chair. No thanks.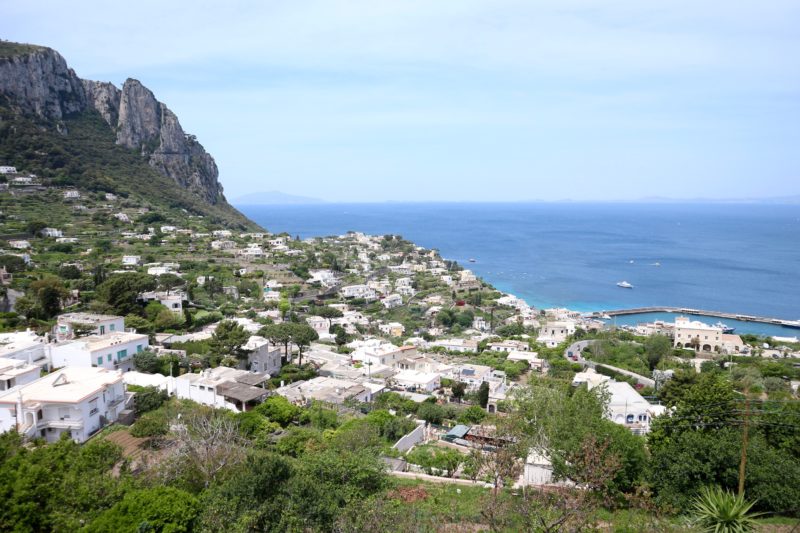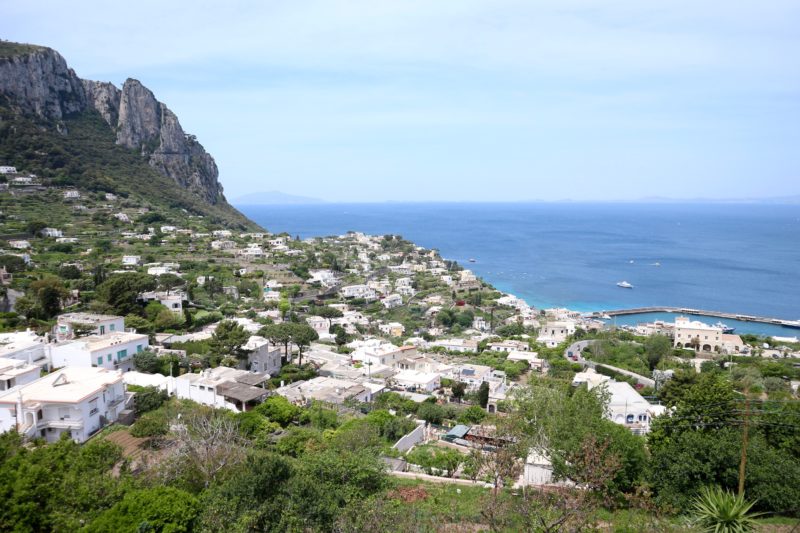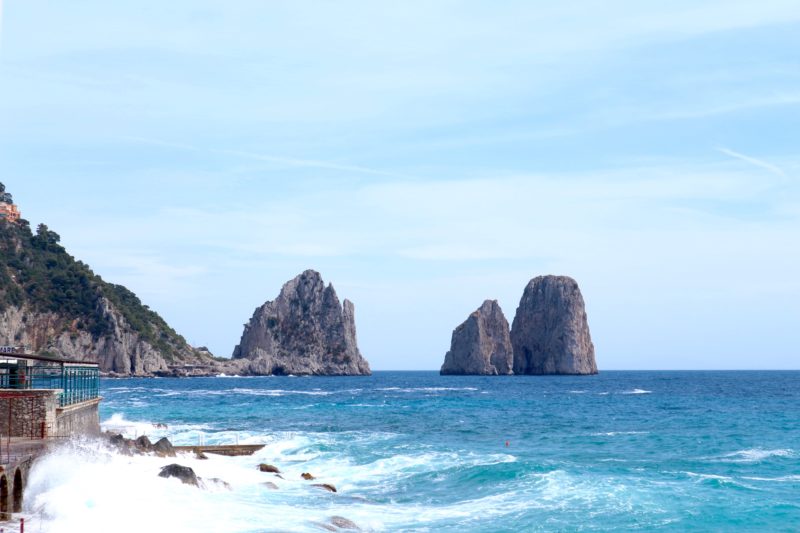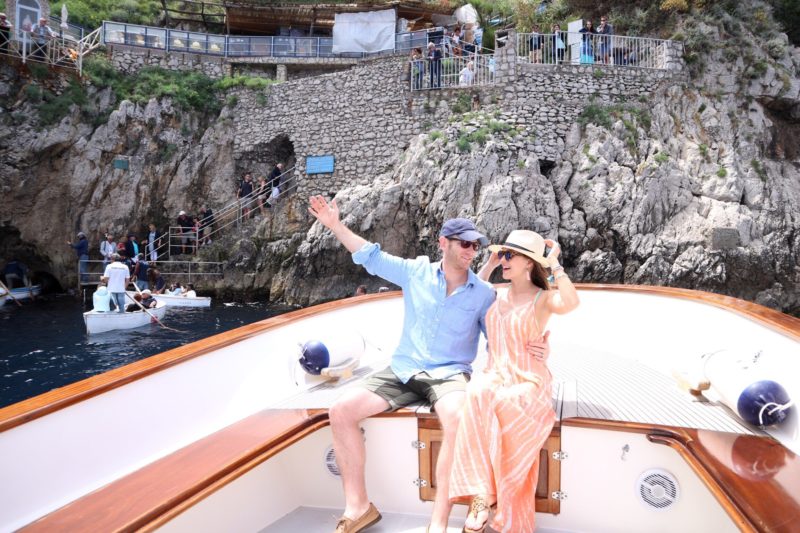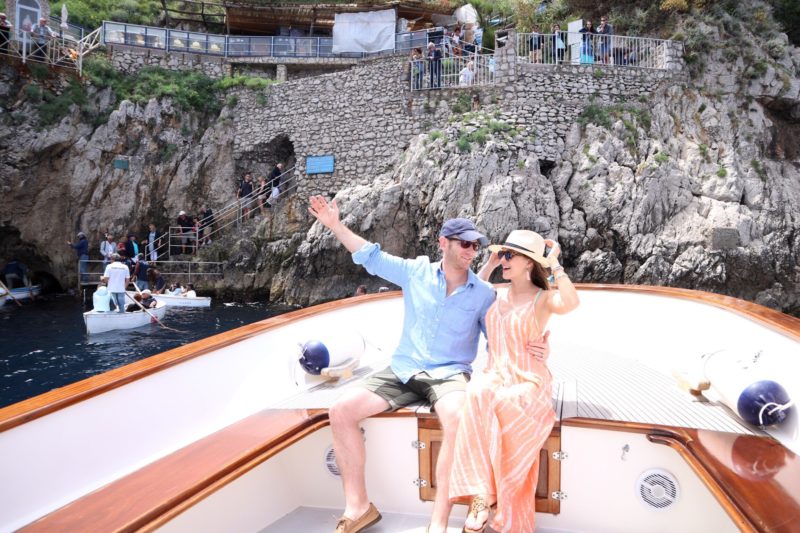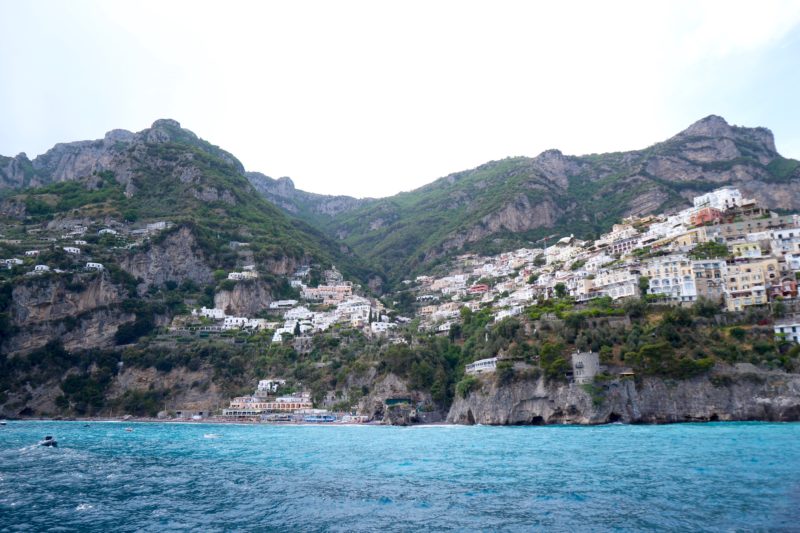 So after that we headed back to Positano on THE most rocky ferry I've ever been on. At this point the water was getting very rough and it took all I had not to throw up (especially when others were doing it off the back, ugh) and of course I forgot my meds. Once we got back to the dock it was a 10 minute battle trying to get the ramp down because the waves were crashing so high between the dock and our boat- it was actually a little scary and I was seriously thinking, what if we can't get off this thing?!? Luckily Ryan & I were one of the first ones off and ran off the ramp just in time before a huge wave came crashing and the ramp came up and hit my heel, bruising it pretty badly. Needless to say, we were never so happy to be on land.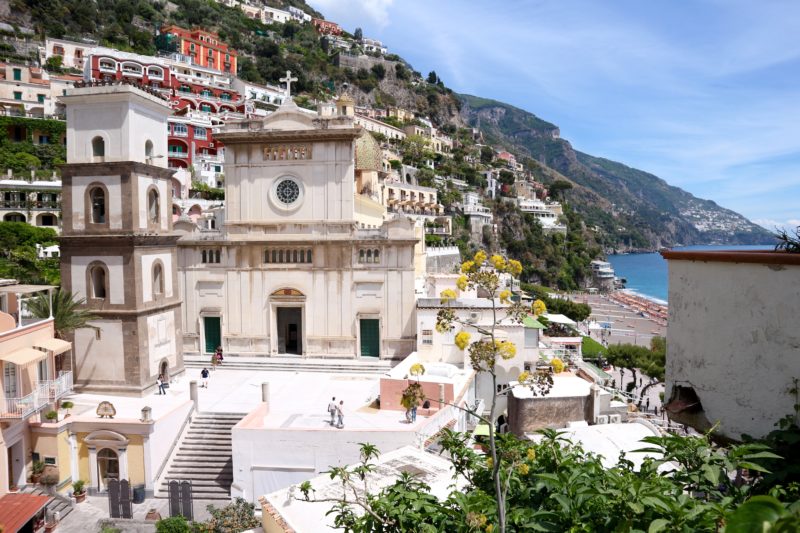 If you made it to the end of this post, you deserve a cookie! This was seriously the longest post ever but here is the cliffs notes version… YOU ALL need to make it to Positano at some point in your life. Hands down one of the most beautiful places I've ever been and if you're planning a trip to Italy, whatever you do don't skip out on the Amalfi Coast! I'll have my final Italy post up next week and as always, thanks for reading!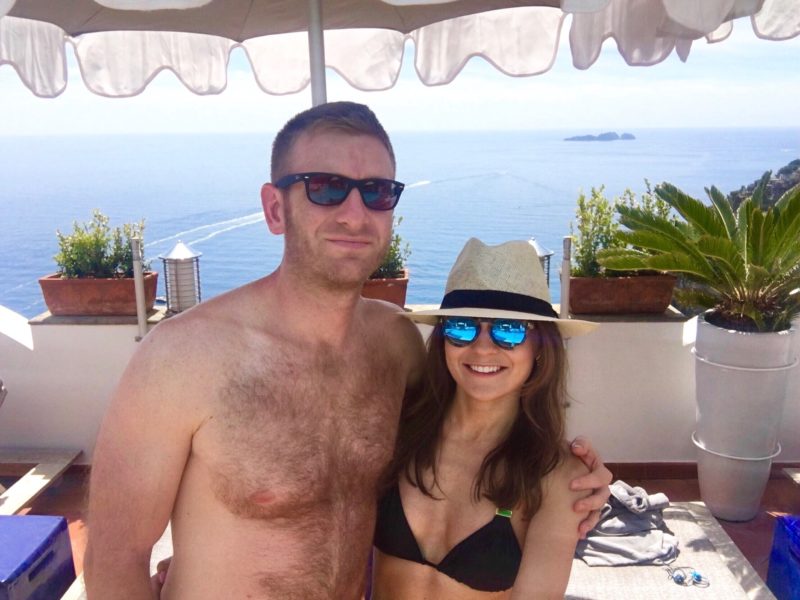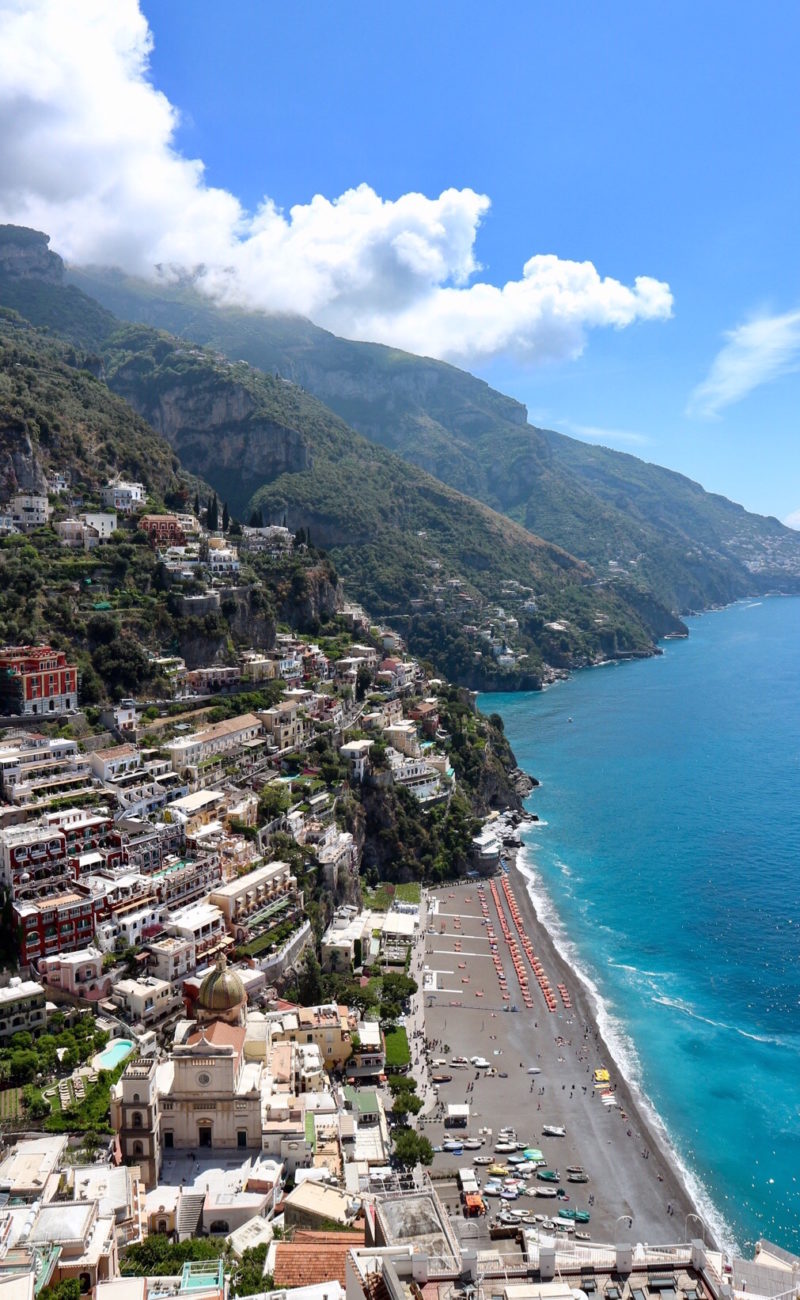 See my other Italy travel guides here:
Florence
Cinque Terre
Venice