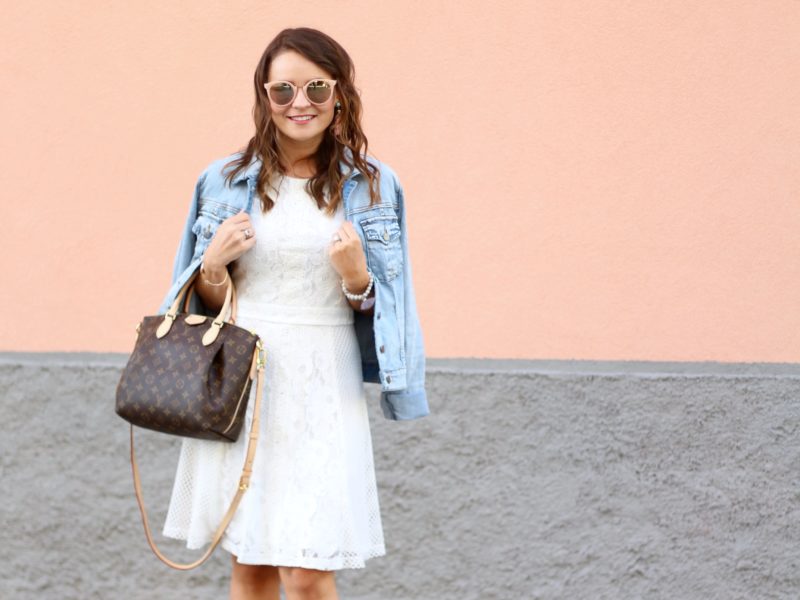 Happy Monday, friends! So I was supposed to work all weekend but things took an unexpected turn when our clinic started flooding on Saturday. Yikes! Something was backed up in the city water lines in our area so we finished out the day but I later found out that our clinic would be closed on Sunday… and now today! This time off is definitely unexpected but I know I'll have plenty to do around the house and who else is excited for The Bachelorette to start back up?! Today I'm sharing my outfit from dinner in Cinque Terre and quite possibly the most comfortable sandals I've ever worn.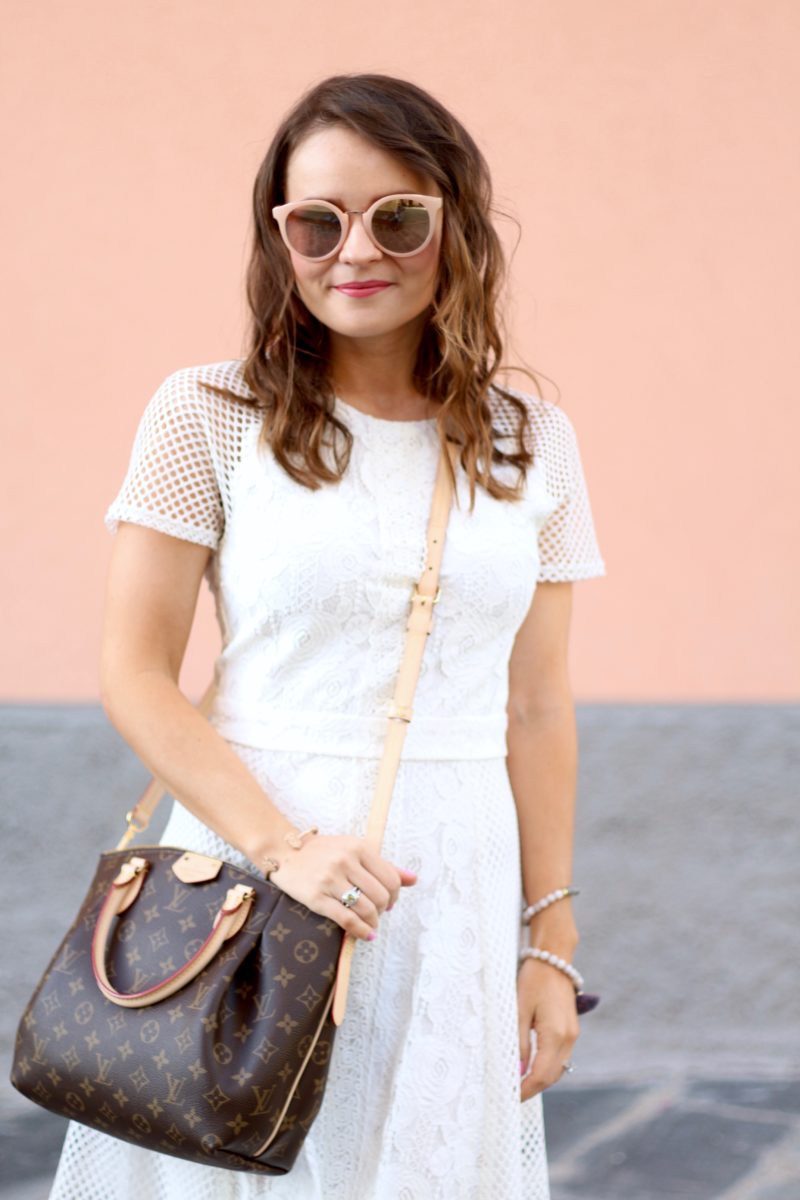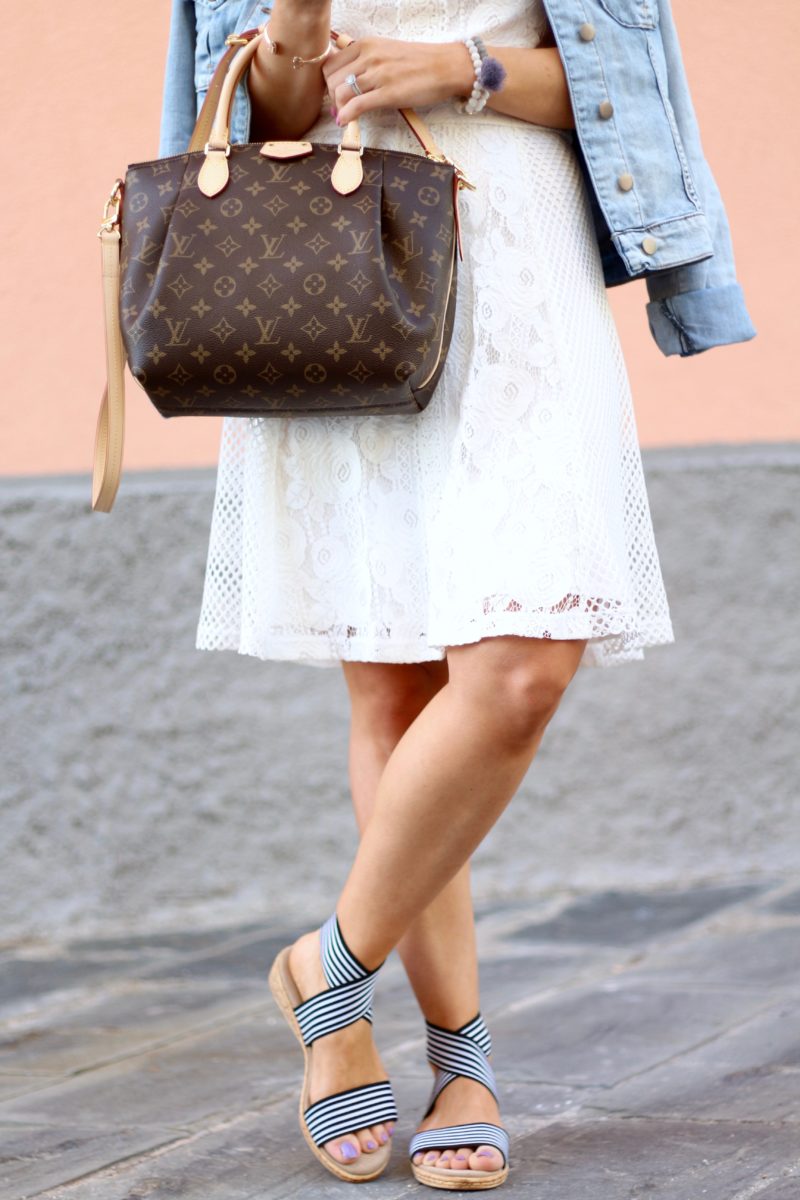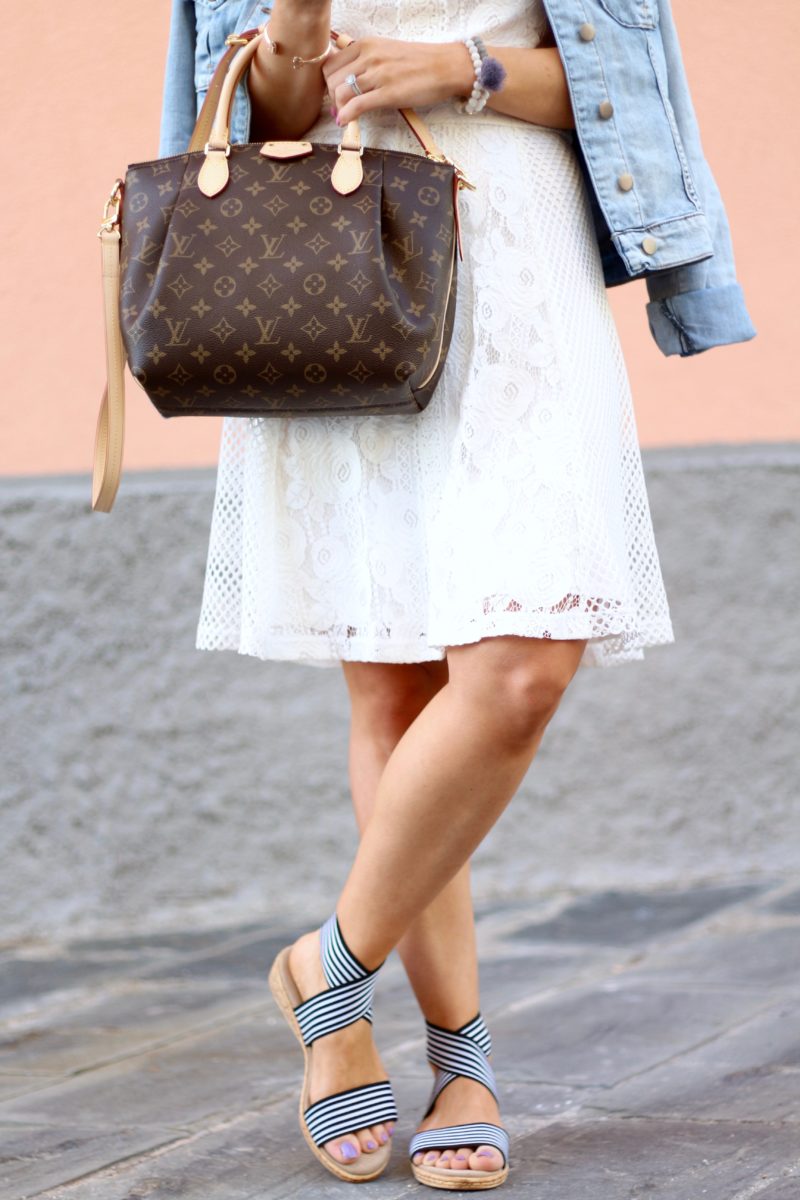 Ryan & I spent our actual first anniversary in Cinque Terre and this outfit is what I decided to wear to dinner. Like I said in my Florence post, the weather was comfortable but definitely cooler at night so I always made sure to bring a jacket with me to dinner. I've worn this dress several times on the blog (here and here) and thought it would be fitting to bring a crisp, white dress with me to Italy. I paired it with my denim jacket and these adorable bracelets– I'm in love with the tassel and the quality is great since they're made of semiprecious stones.
Now, can we take a minute to talk about the shoes? I recently discovered Charleston Shoe Company when I was down there for fashion week in March and was on the hunt for shoes to bring to Europe. I knew I'd be doing a ton of walking (totaled to be over 50 miles actually) and didn't just want to wear sneakers the whole time. I also tried on Birkenstocks and y'all… it wasn't pretty. I spotted these in the fashion tent and was drawn to all the fun colors and variety of styles for summer. The girls and I stopped in their King Street store the next day to try on a few styles and a few weeks later I got my first pair of 'Benjamins.'
They call them "the cobblestones to cocktail shoe" and I just think that's adorable because there is plenty of cobblestone in Charleston, but even more in Italy. Rome was the worst- I felt like I was a step away from rolling an ankle the whole time there. Anyways, I wore these a ton on our trip and did not complain about my feet hurting one time. They were exactly what I was looking for- a fashionable shoe that was also extremely comfy…. but didn't look like a comfort shoe. And I always get nude or brown shoes so I was excited to mix things up with a fun stripe. I have already worn them several times with shorts and jeans and I can't wait to get more in different colors!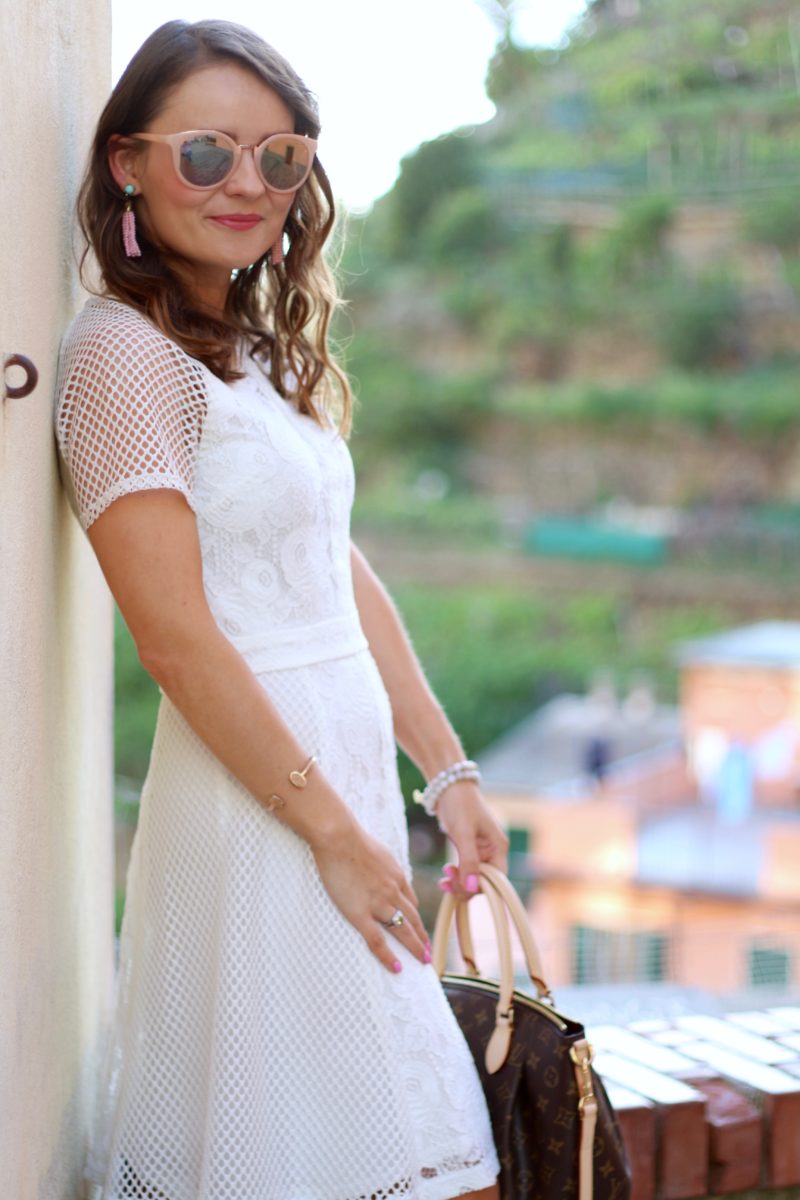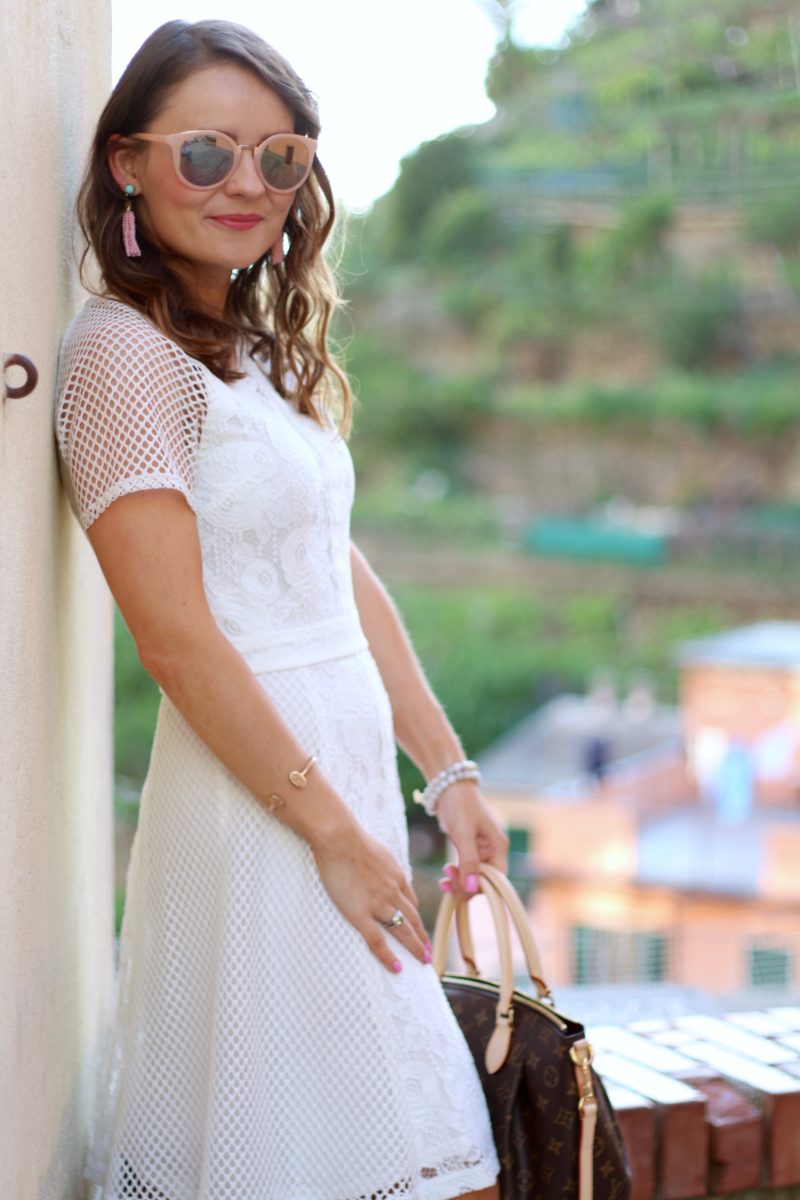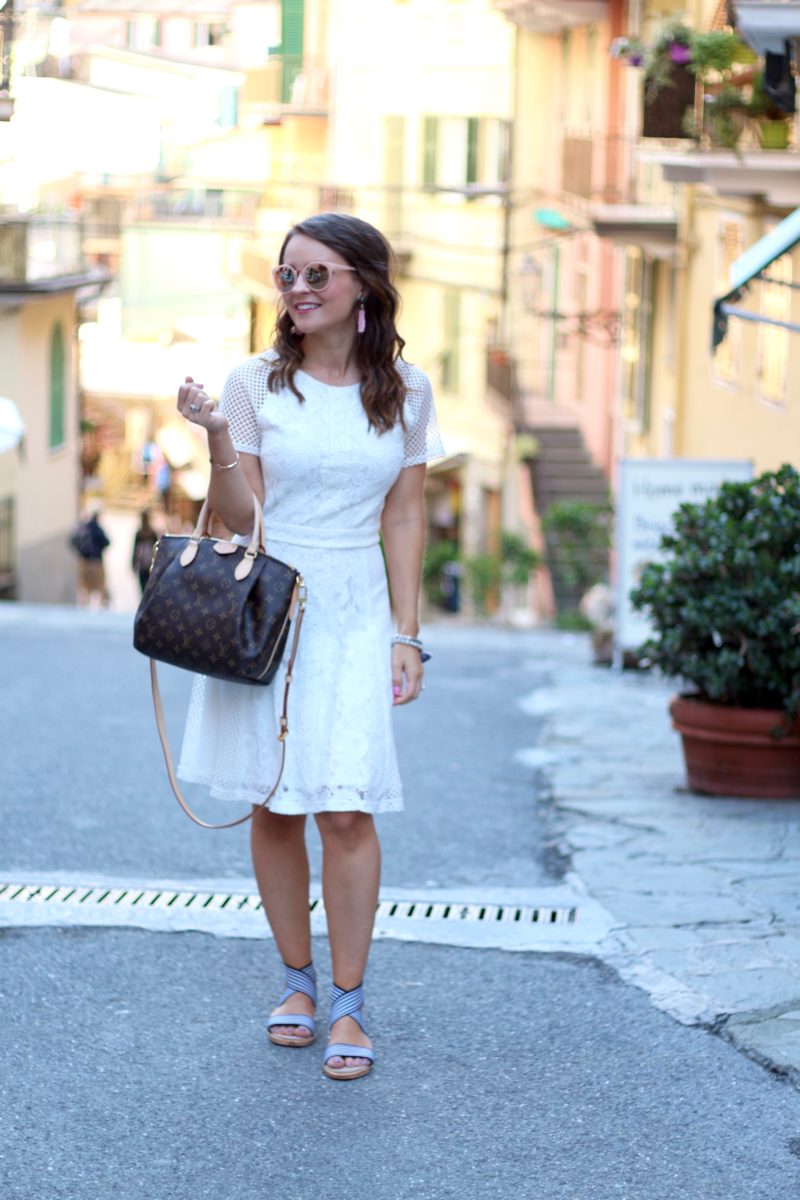 KUT from the Kloth denim jacket // white dress (similar here & here) // Charleston Shoe Co. 'Benjamin' sandals, c/o // pink sunglasses (under $40) // tassel bracelets // Louis Vuitton Turenne PM bag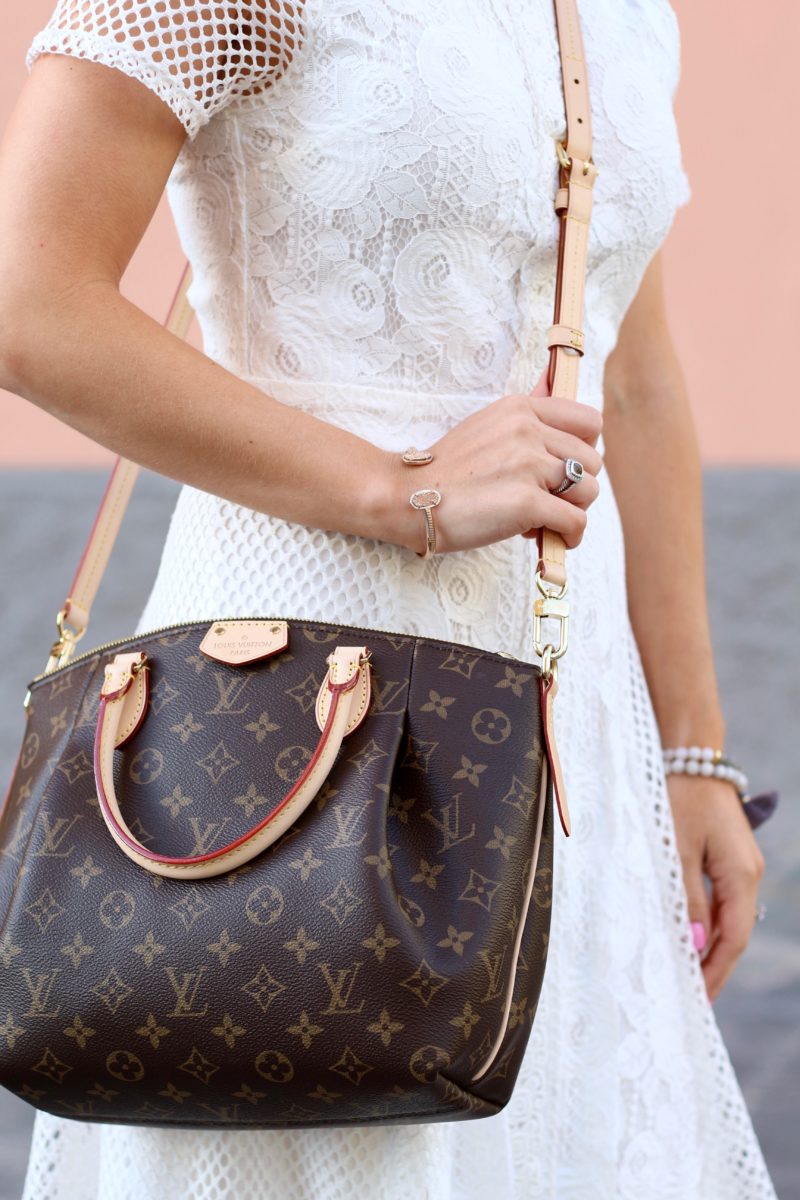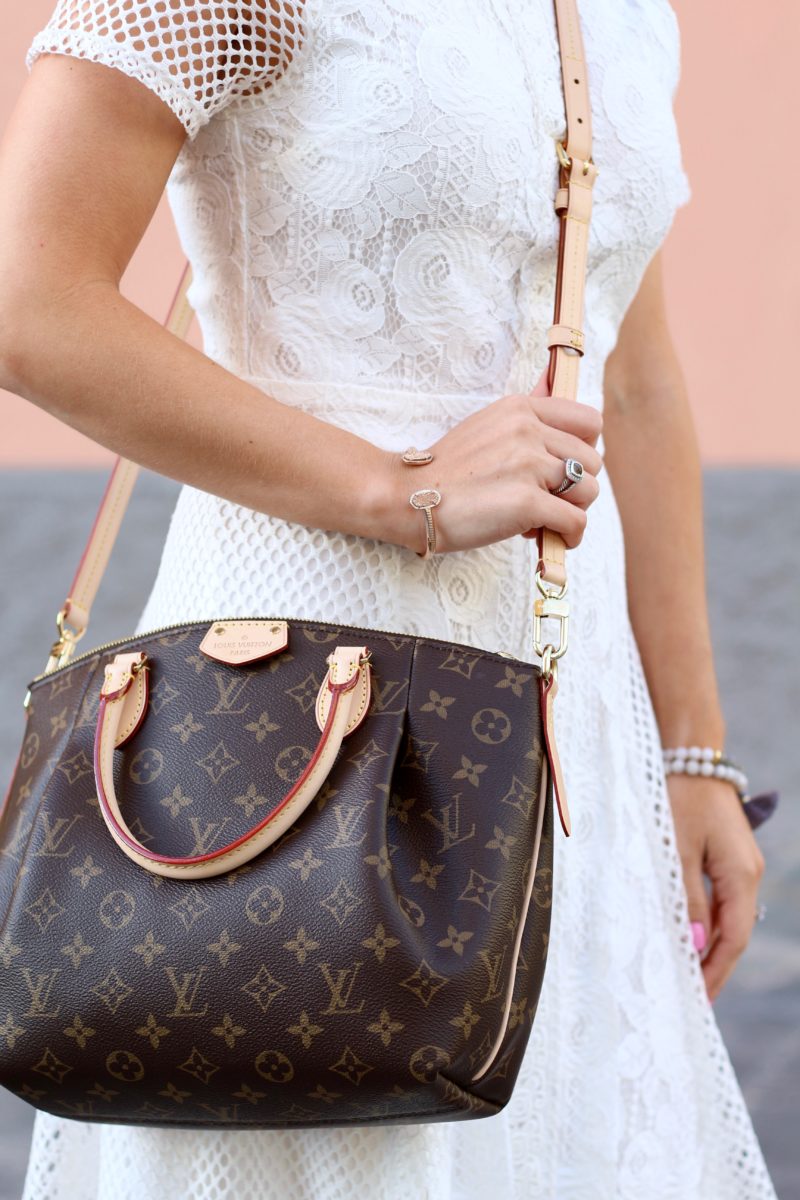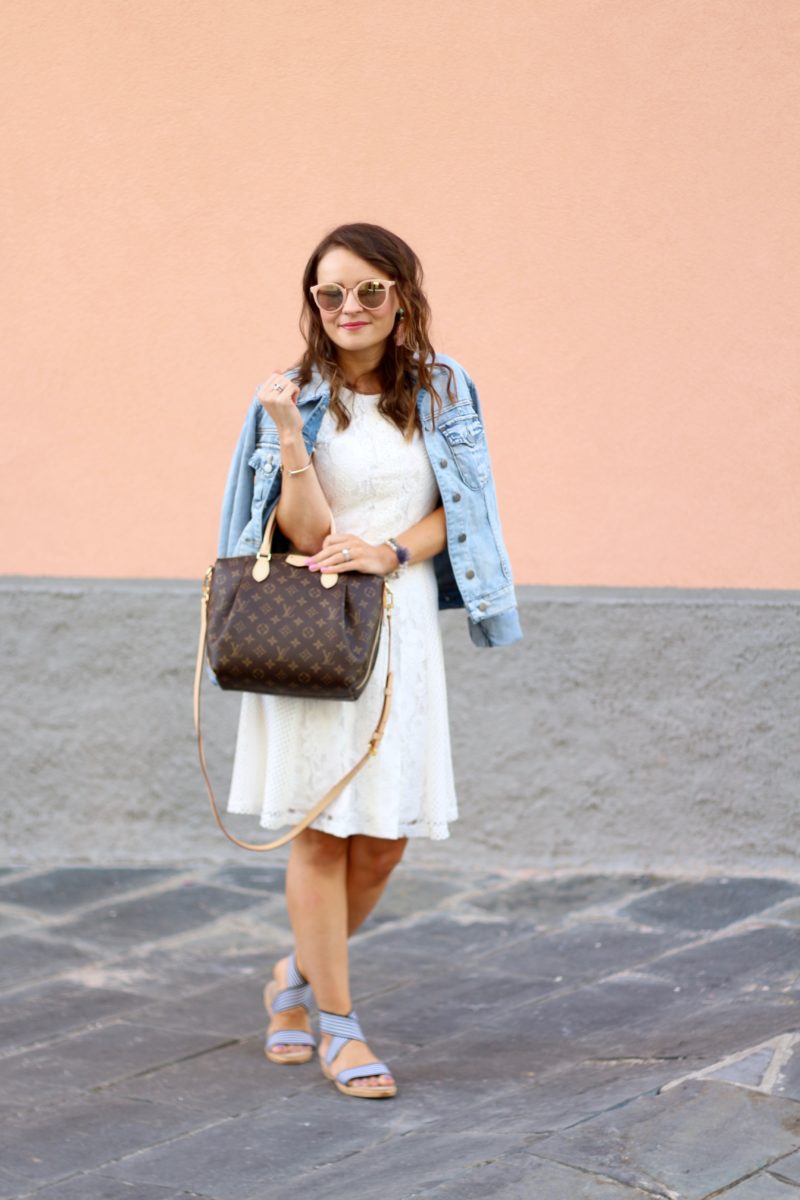 Thanks for reading y'all and stop back by on Wednesday to see what we were up to in Cinque Terre! Ciao!