Fall is without a doubt my favorite season and this year I was so excited to experience all the festivities with Porter. Sharing a recap of our favorite activities in today's post!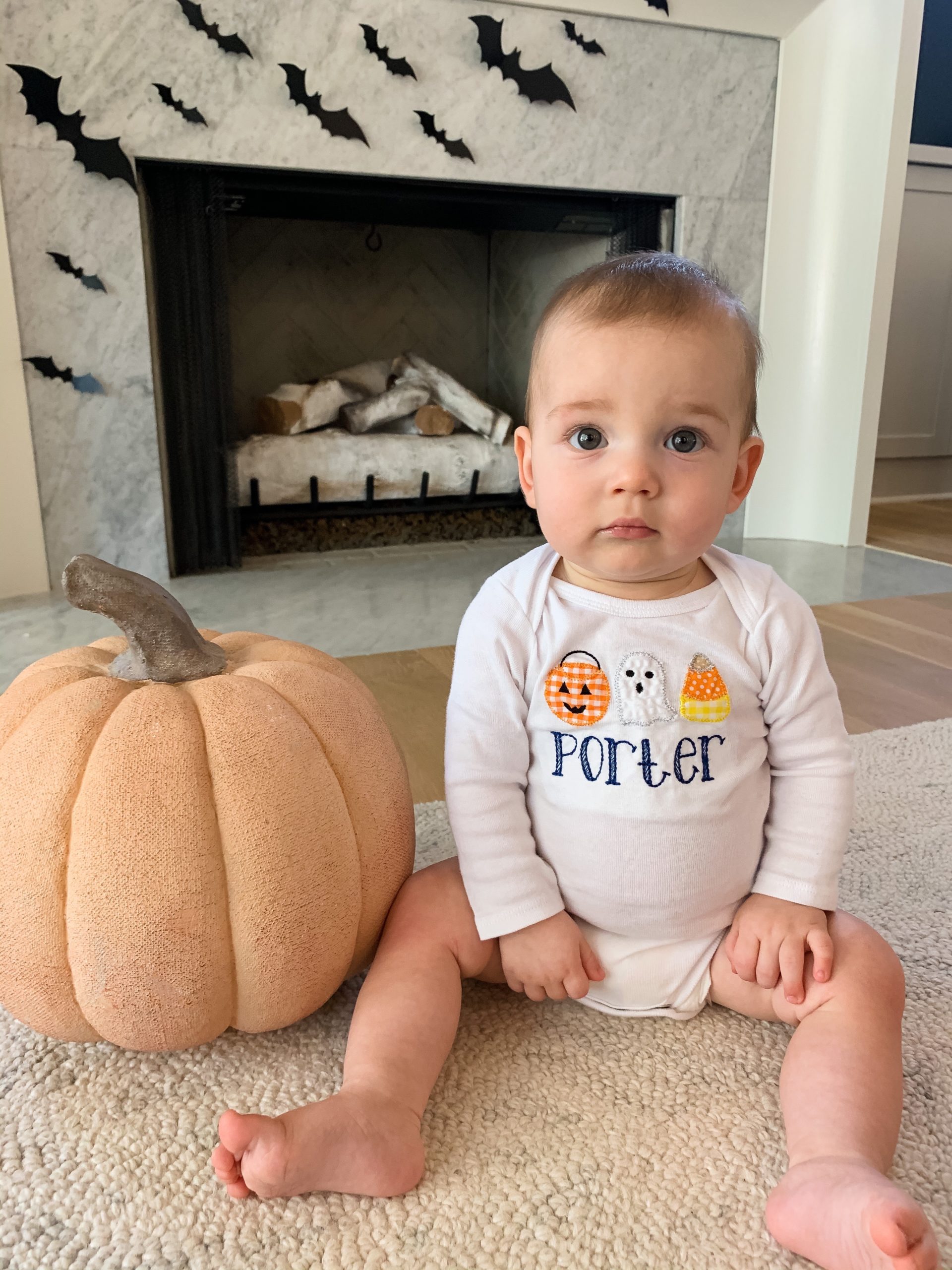 At the end of September we took a day trip to Blowing Rock, one of our favorite mountain towns in North Carolina. We started the day with a 2.5 mile hike on the Glen Burney Trail. It's located just off Main Street on the town and takes you to a beautiful waterfall. This was Porter's first hike and he was like a heavy weighted vest- Ryan & I took turns carrying him and even though it was cool out, we were definitely sweating by the end!
We got lunch at our favorite spot, Bistro Roca. It's the cutest mountain themed restaurant with the best mac & cheese we've ever had. We should probably venture out and try new places but we make it a point to eat here every time we visit. We then spent the afternoon walking around downtown and popping into all the cute shops. Everything was decorated for fall and there are wildflowers planted all around the town- you can tell it's really well maintained.
Later that afternoon we stopped by Apple Hill Orchard to pick a few apples with my parents. All they had left to pick were Golden Delicious apples so we got a big bag of them and I used them to make 2 batches of apple crisp. I'm not a baker but Ryan's mom gave me a recipe to follow and it turned out great (topped with vanilla ice cream, of course)!
A few weeks ago we took Porter to
The Hunter Farm
which had a pumpkin patch and tractor ride that took us to see all the farm animals. He got to see chickens, goats, donkeys and the fattest pig! It was a hot October day (80 degrees!) but we had a great time and snapped way too many photos of Porter in his adorable pumpkin outfit.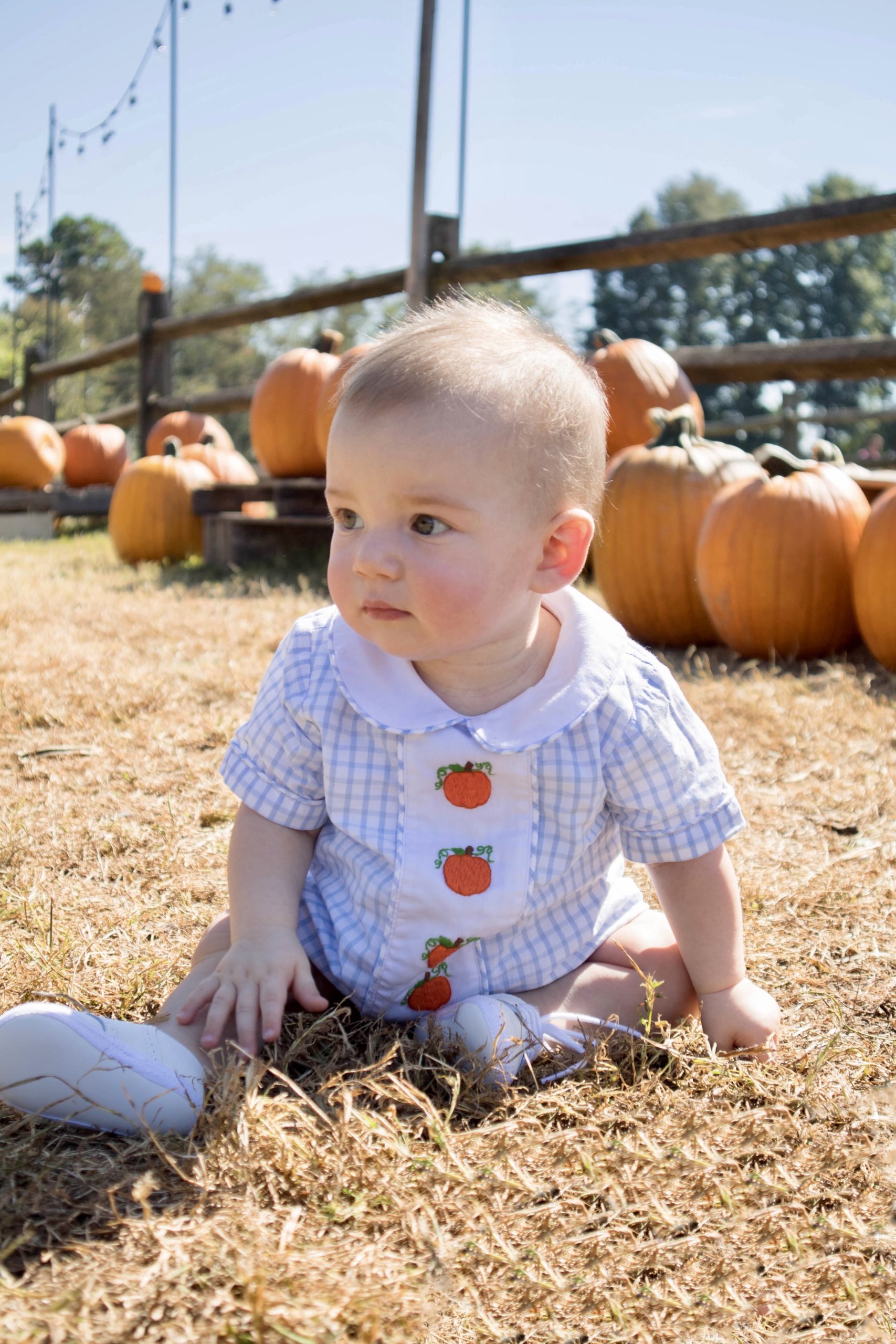 Last but not least we recently celebrated Porter's first Halloween. We dressed him up as the most adorable furry monkey and it truly made me so happy to do a family costume together… I've been dreaming of this moment for so long, lol! We went uptown to a costume parade then went back home to hand out candy to trick or treaters and strolled around our neighborhood before he fell asleep.