Happy Monday, friends!! Today I wanted to share a casual fall outfit that you could easily recreate with pieces from your closet.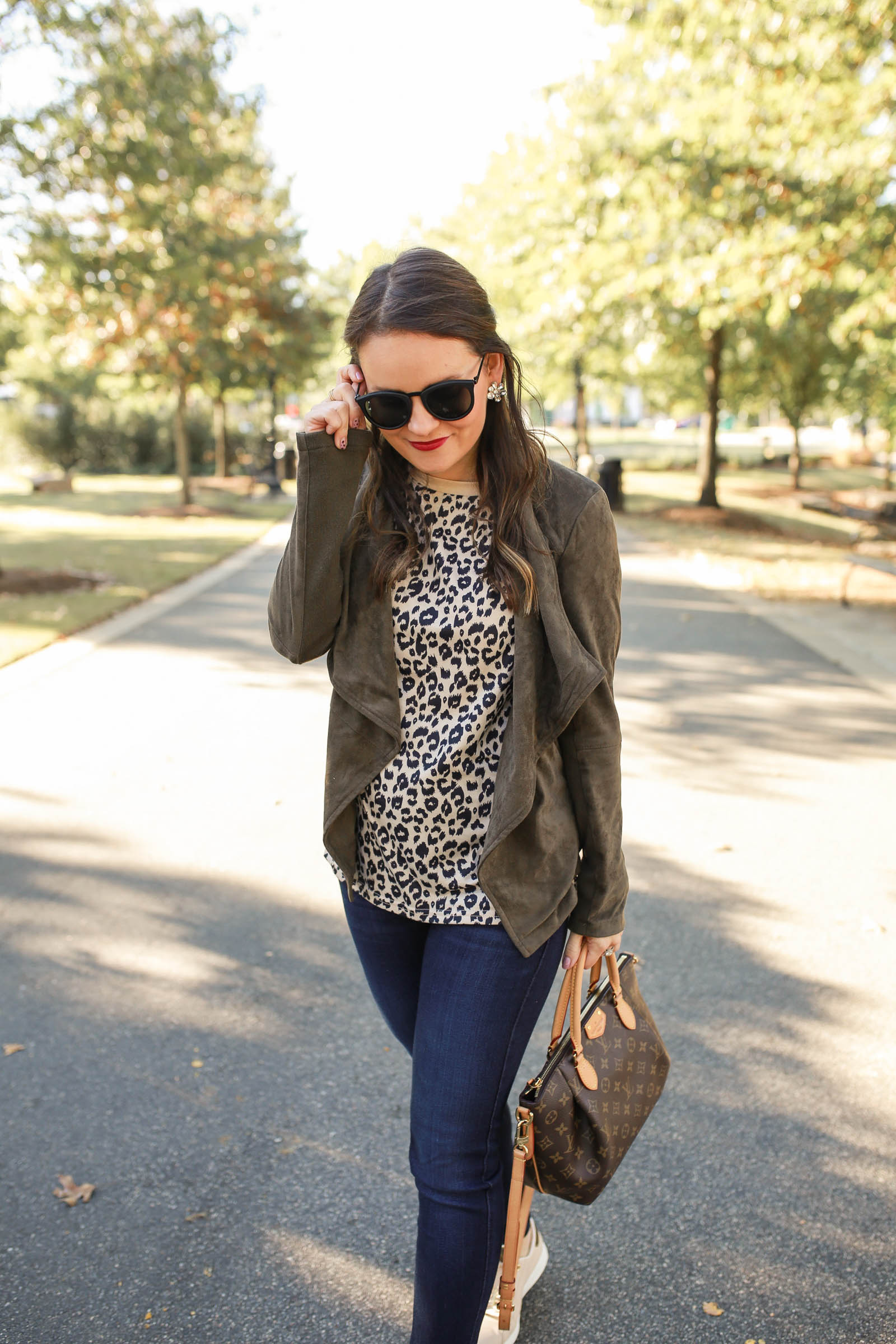 I got this faux suede jacket last year and was super impressed with the quality and fit for the price. I had to share that it's back this season and comes in a ton of new colors. It's also under $100 and comes in a faux leather version here. I layered it under a super casual leopard tee (my favorite neutral!) and added a comfy pair of tennies. I was on the hunt for some neutral sneakers and came across these from Cole Haan. I got them on sale but I would still keep an eye out because I'm sure they will go on sale again. They are super lightweight and I love the touch of rose gold (the color of these is Brazilian leather).
This past week has been super busy with unpacking and organizing but we're officially all moved into the new place and have the townhouse completely empty and ready for the new owners!! I will try to take some more photos and share another home updates soon now that everything is *almost* finished!
BB Dakota faux suede jacket
//
leopard print tee
//
AG maternity jeans
//
Cole Haan GrandPro sneakers
 //
sunglasses
Photos by Deeana Kourtney Photography