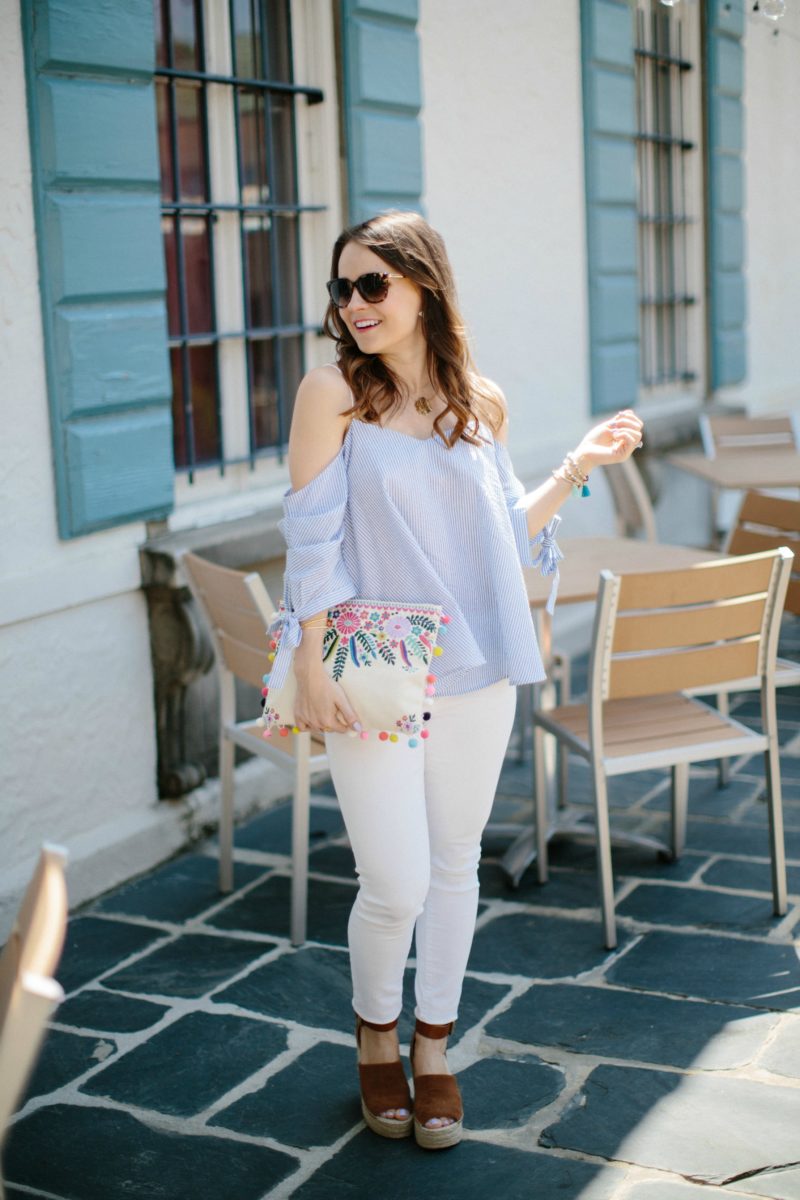 Hey guys, happy Monday! I hope y'all had a great weekend- ours was spent getting things done around the house (shoutout to Ryan's dad for hanging ALL of the things) and prepping for our vacation that starts in 3 days!! We also squeezed in a little bit of pool time and finally emptied out the storage unit in our condo. Busy busy! I'm working the next three days in a row but then it's off to Italy and I can't wait to share all of our travel adventures with y'all! So onto today's post… can we just talk about the cuteness of the seersucker and bow sleeves?! Dying!!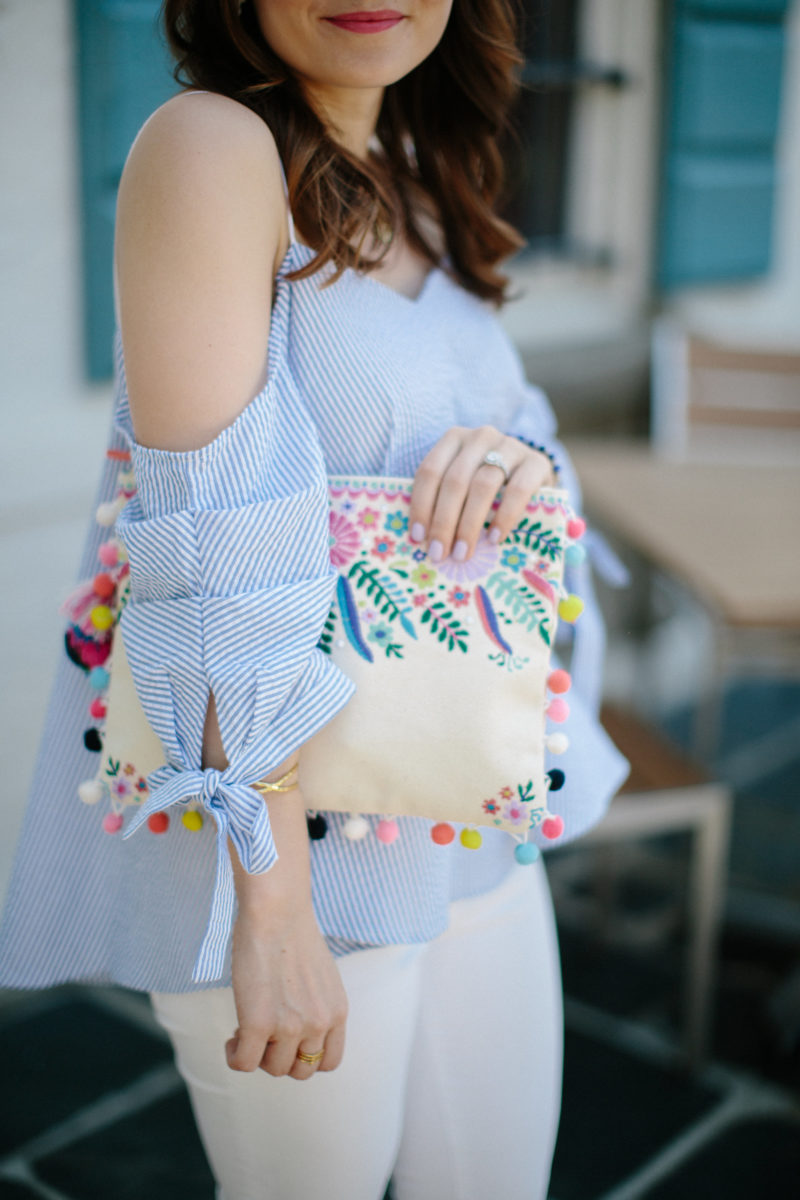 There are certain fabrics that just make you think of summer. Of course there's linen, cotton, and chambray, but one of my favorites would have to be seersucker. It's probably the most southern thing you can wear and I love its subtle texture. I was definitely all about it in college and I know I have my sorority to thank for that (who remembers the good 'ol Carolina Cup days?!). My style has definitely become less preppy over the years, but I love how this top mixes the preppy seersucker fabric with the trendy cold-shoulder silhouette. I love that it's basically off-the-shoulder because the straps are barely there, but you can still use your arms… always a plus. This beauty is under $60 and comes in 3 colors. And if you ask me, the bow sleeves are everything!
To make this look extra colorful I added my trusty pom pom clutch, some tassel bracelets, and topped it off with a monogram necklace. Told y'all… lots of southern vibes today and you can bet this outfit will be on major repeat this summer!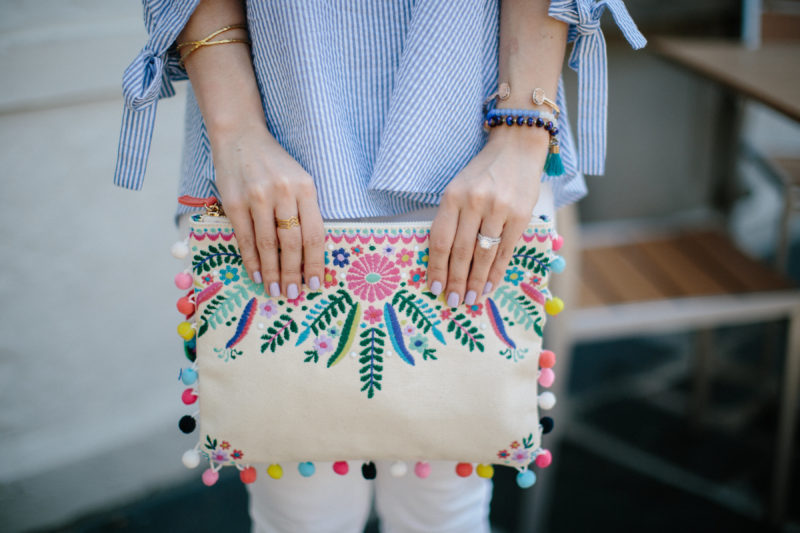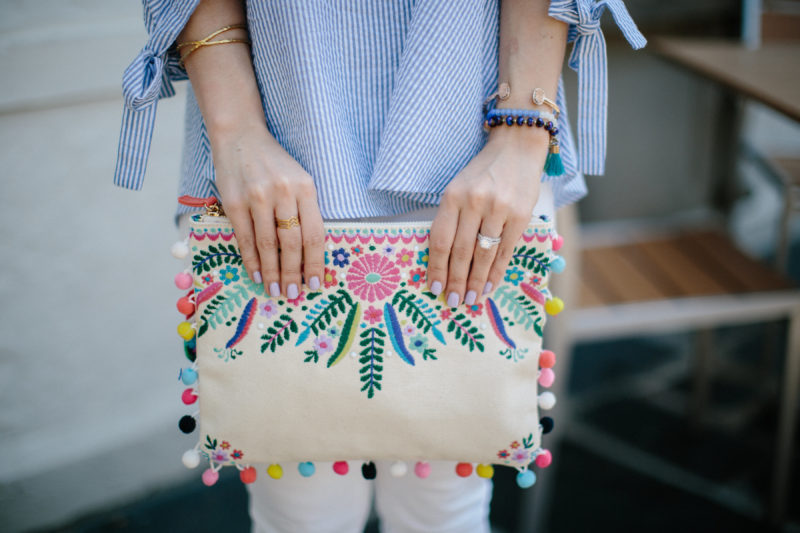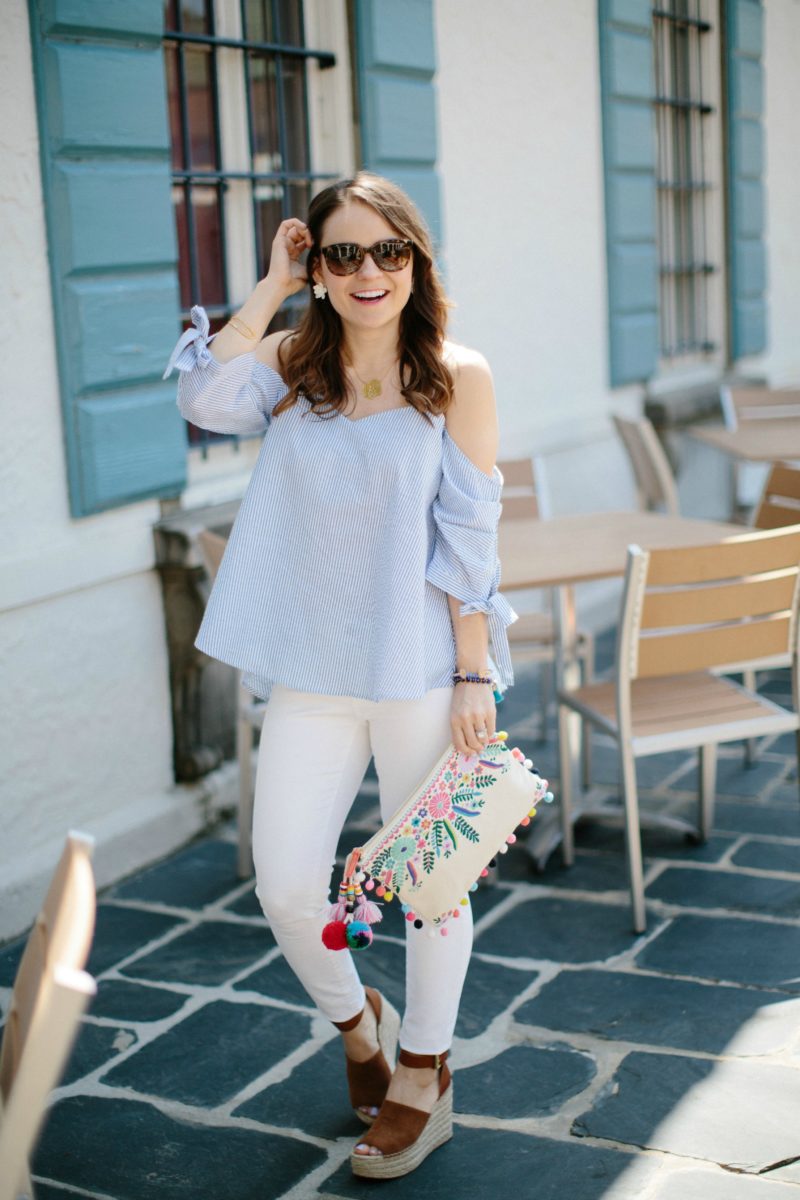 seersucker cold-shoulder top ($59) // Steve Madden pom pom clutch // white skinnies // Marc Fisher 'Adalyn' espadrilles
Moon & Lola monogram necklace // white flower earrings // tassel bracelets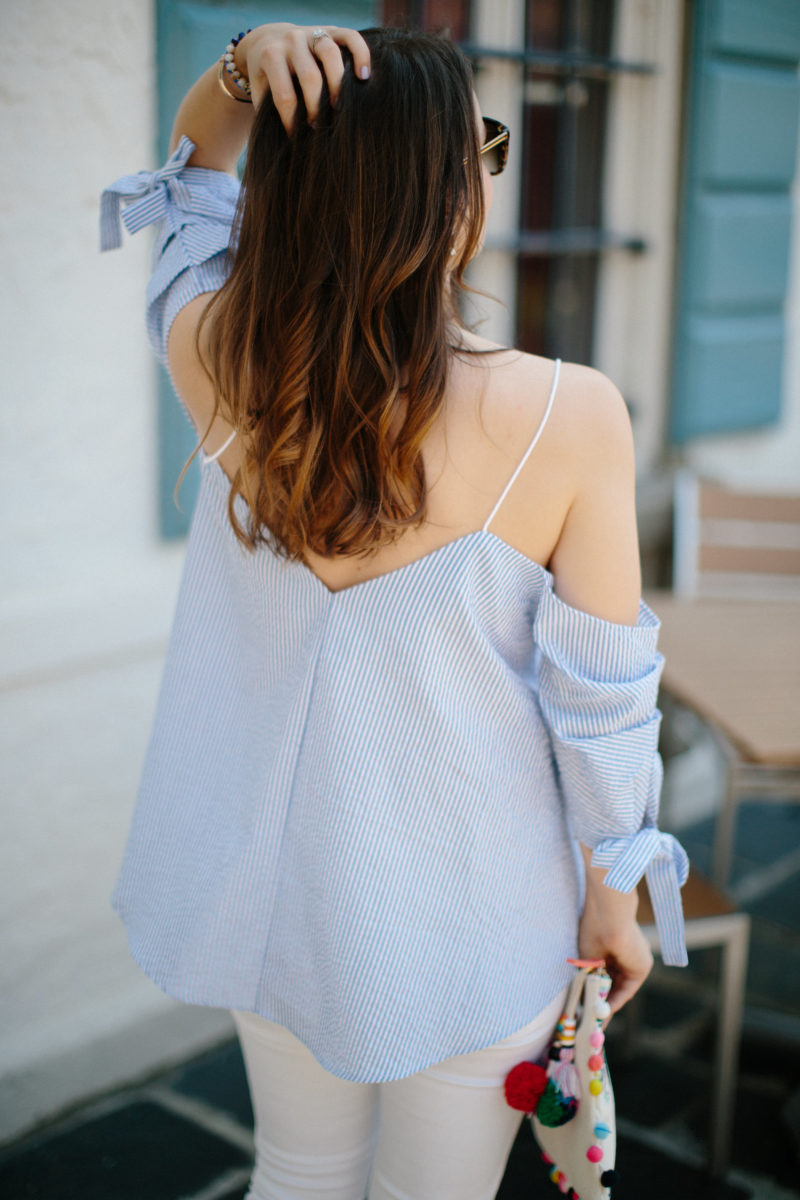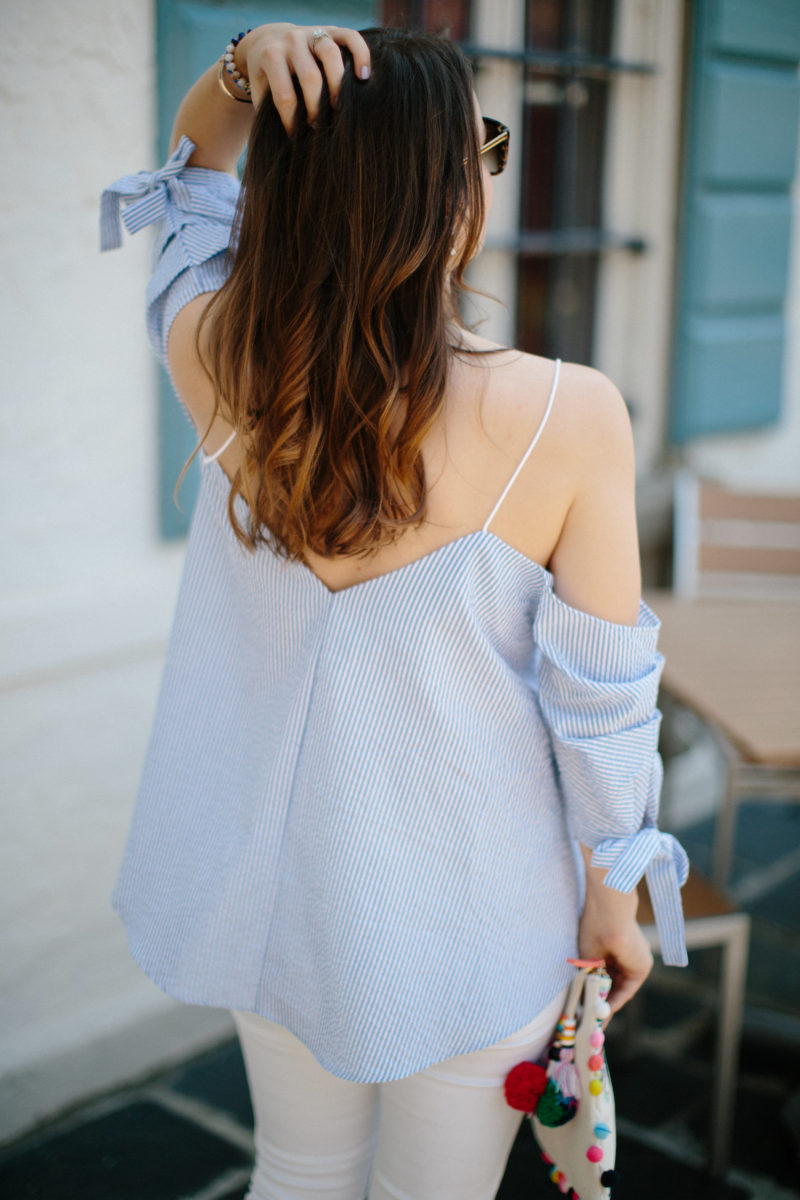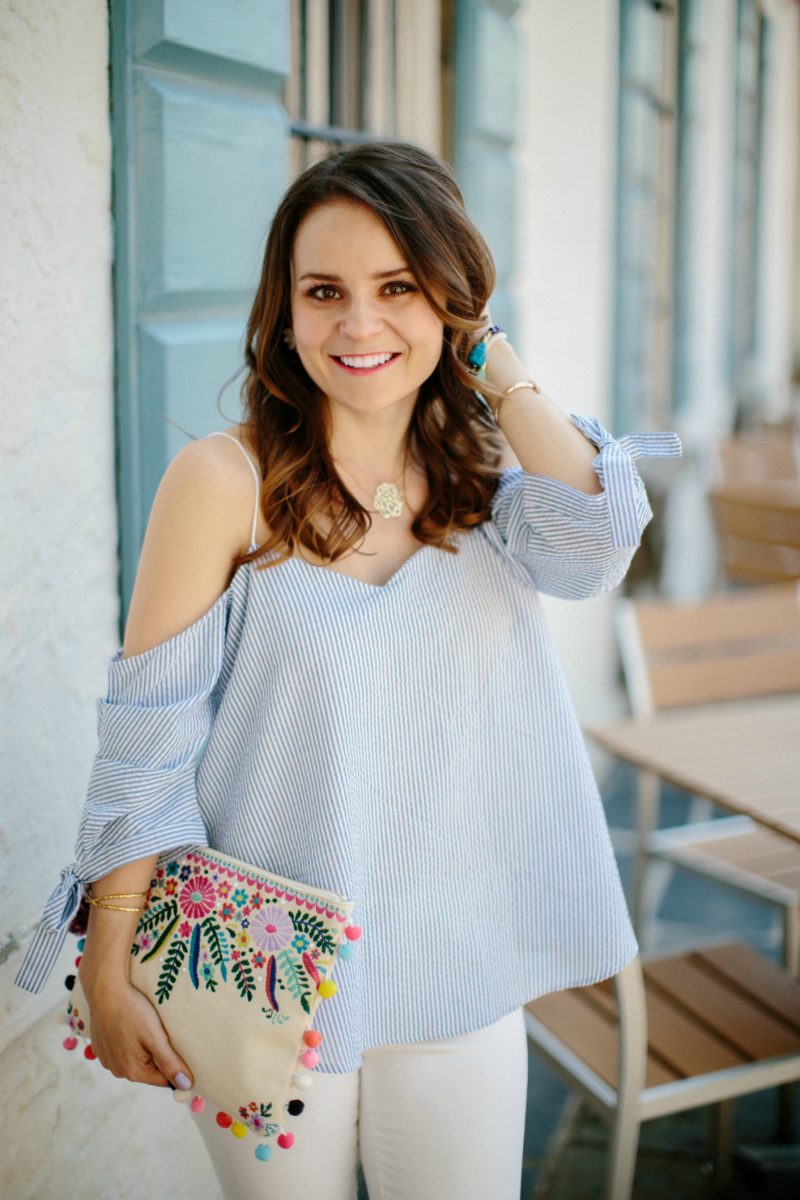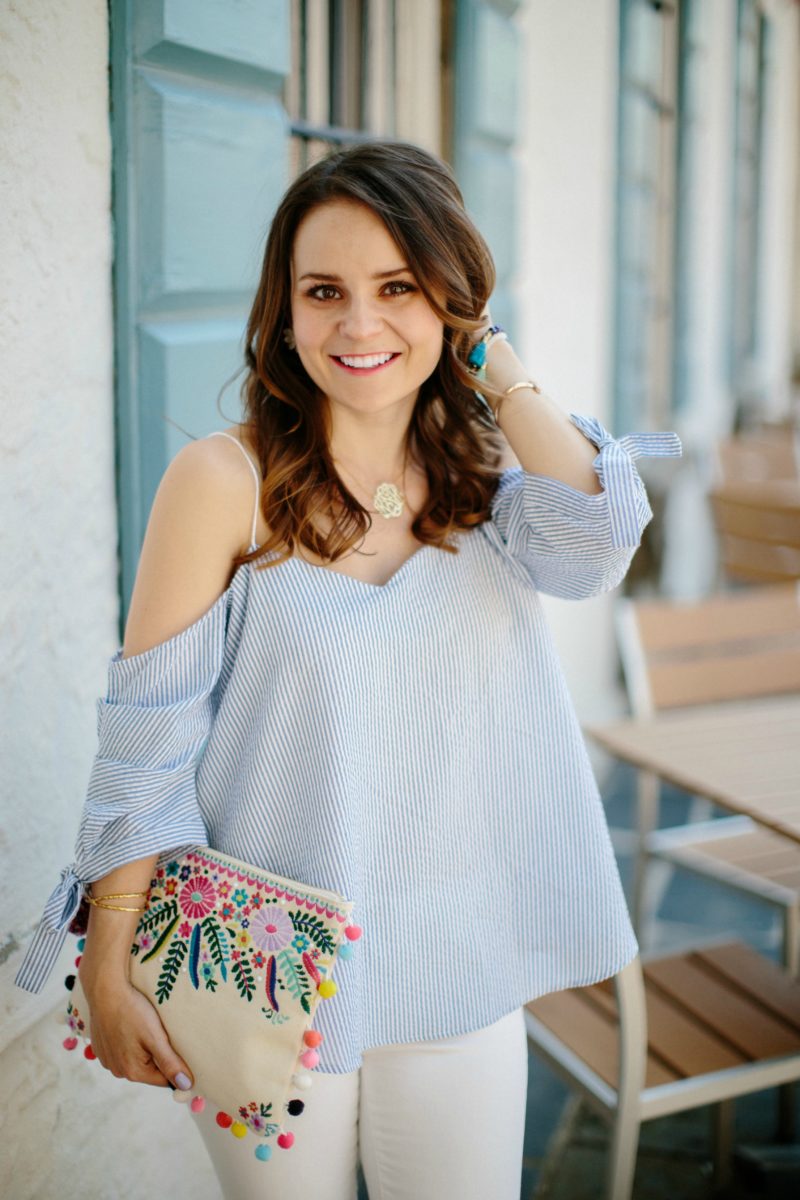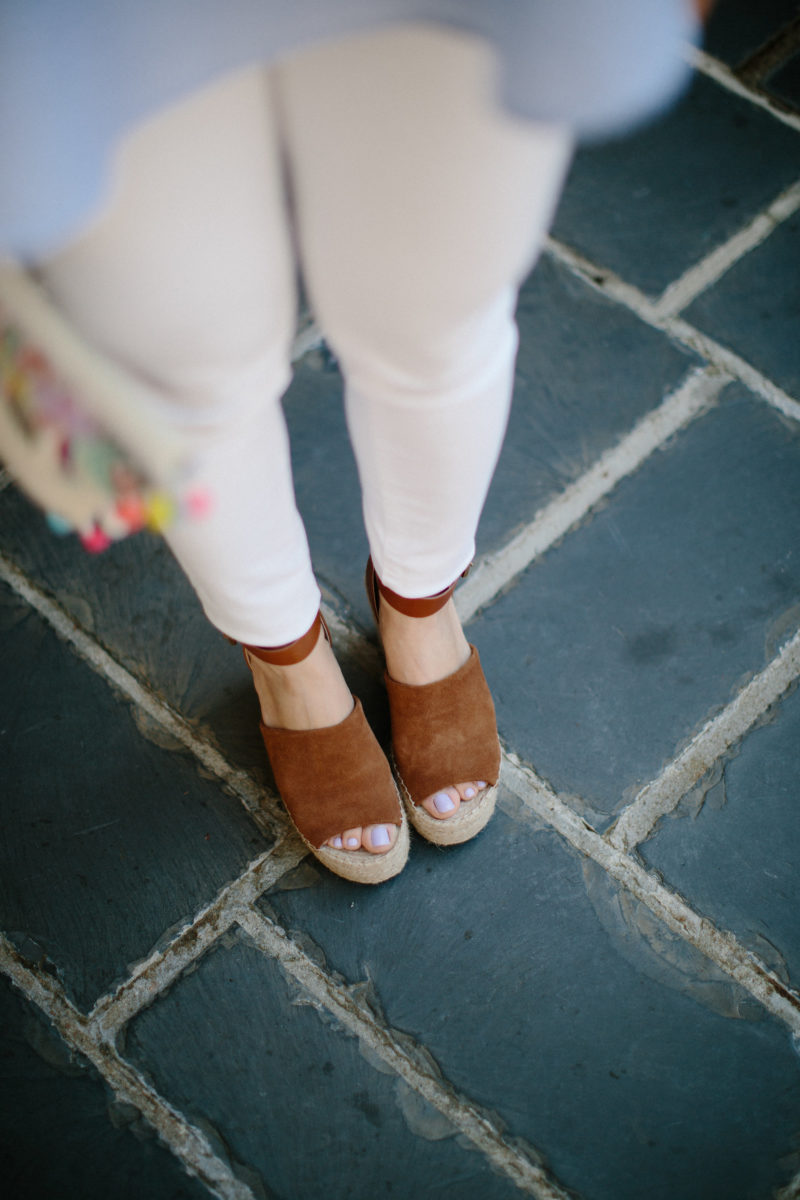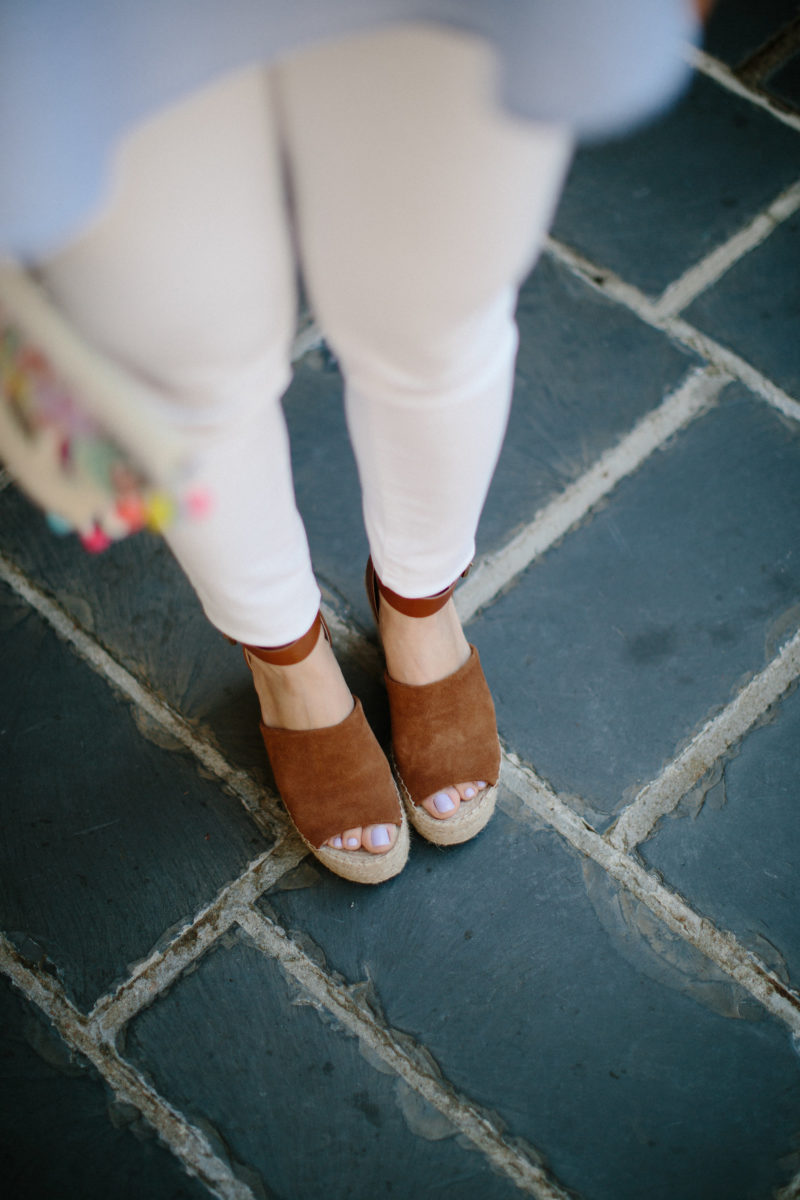 Love seersucker as much as I do? Check out some of my favorite pieces below that are all under $100!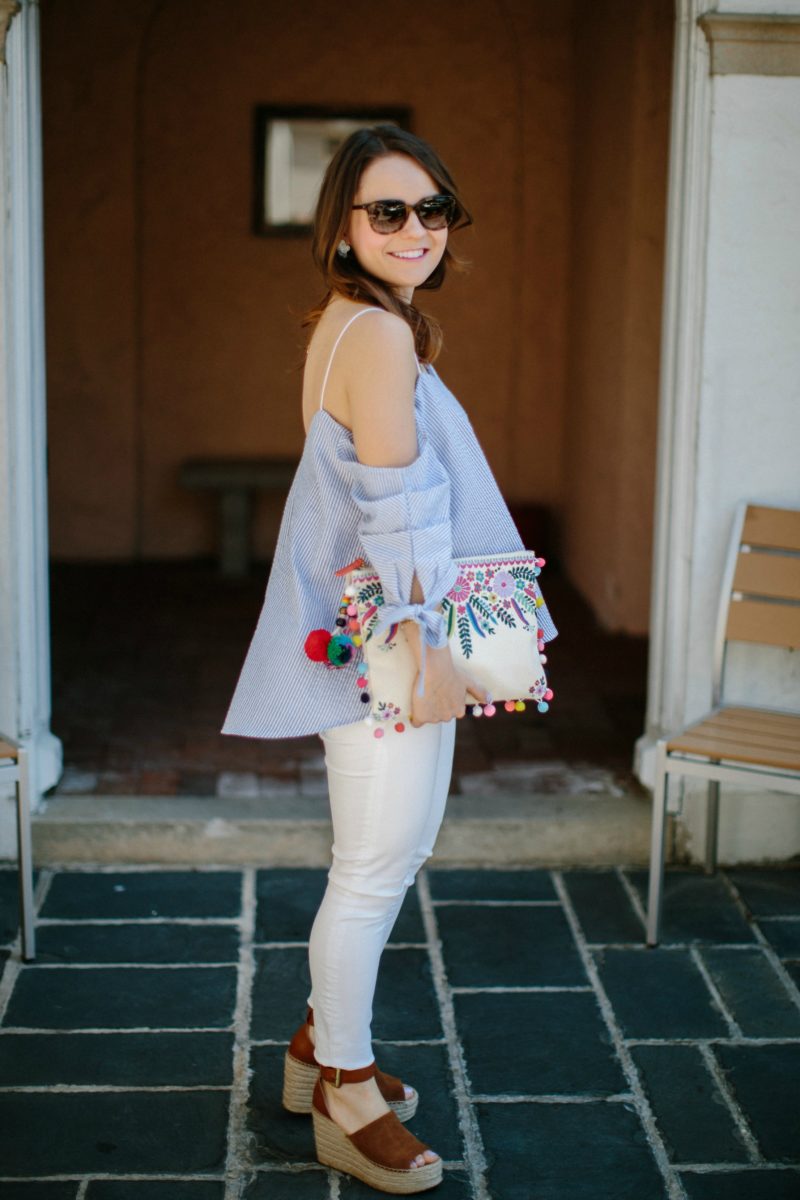 Photos by Paige Winn Photography