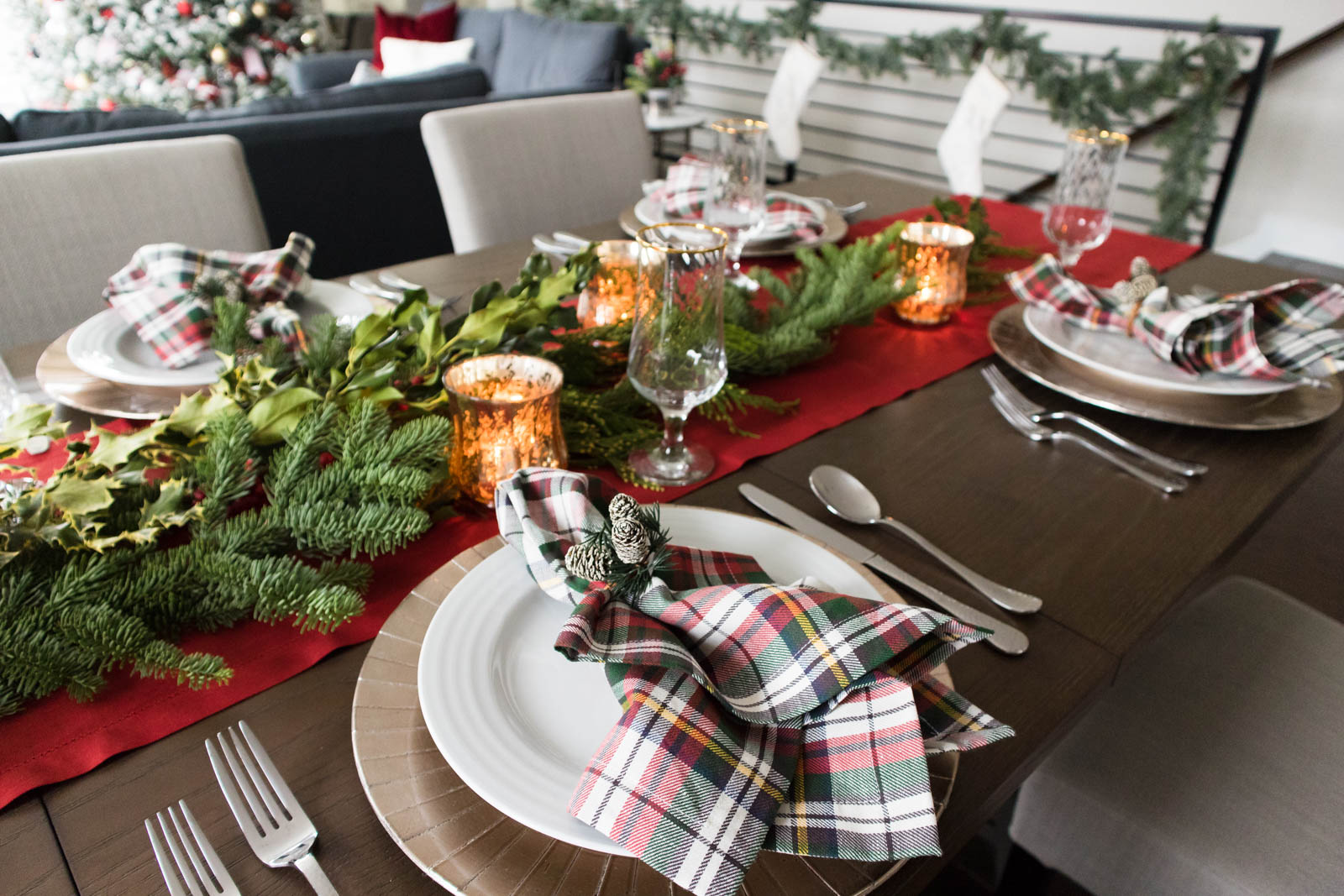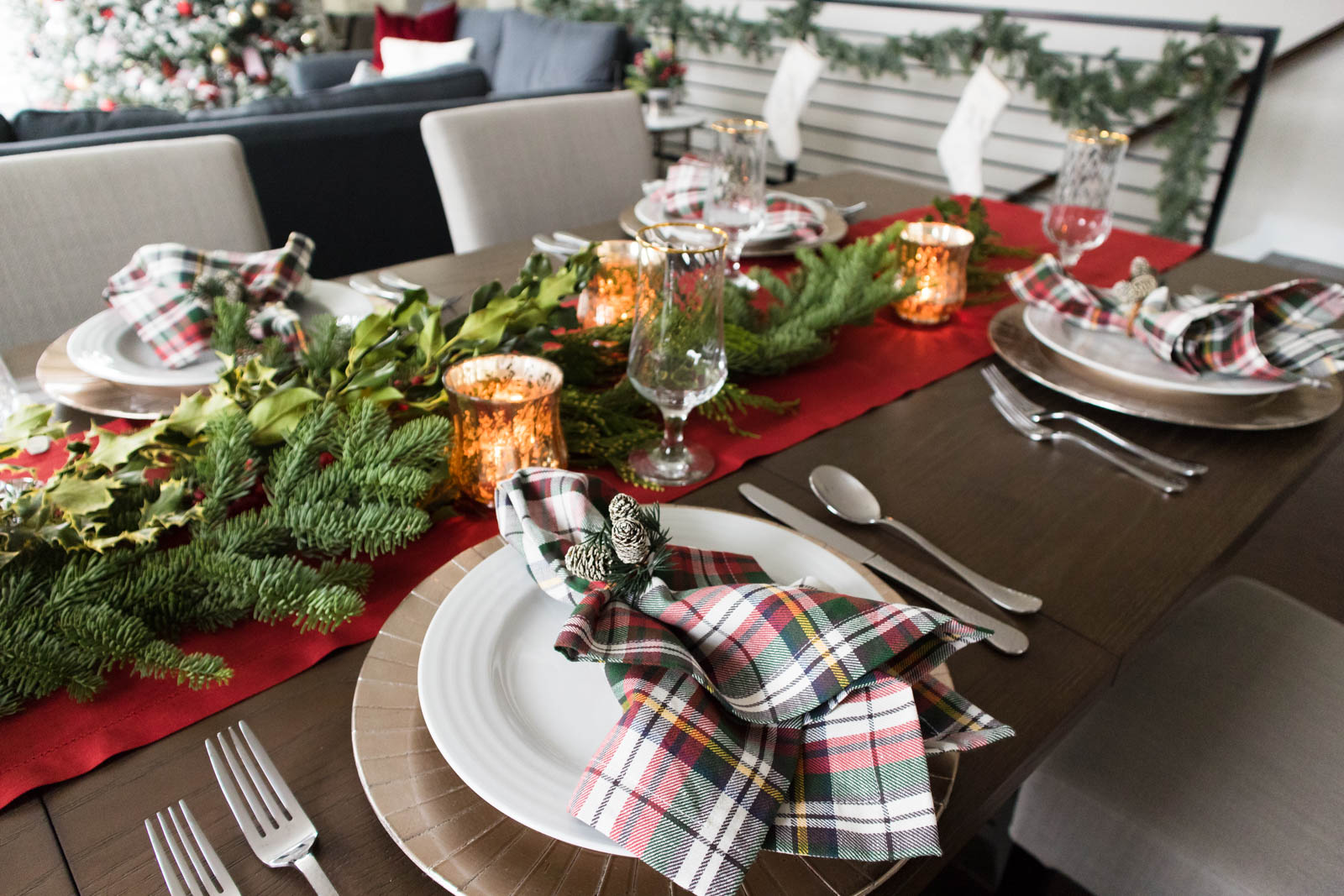 It's Fridayyyyy!!! And so the Christmas weekend begins! In case you missed it, I shared a holiday home decor post earlier this week and today I'm sharing a little bit more with our Christmas tablescape! Dressing our table up for the holidays has been so much fun and Ryan & I cannot wait to host our first Christmas dinner!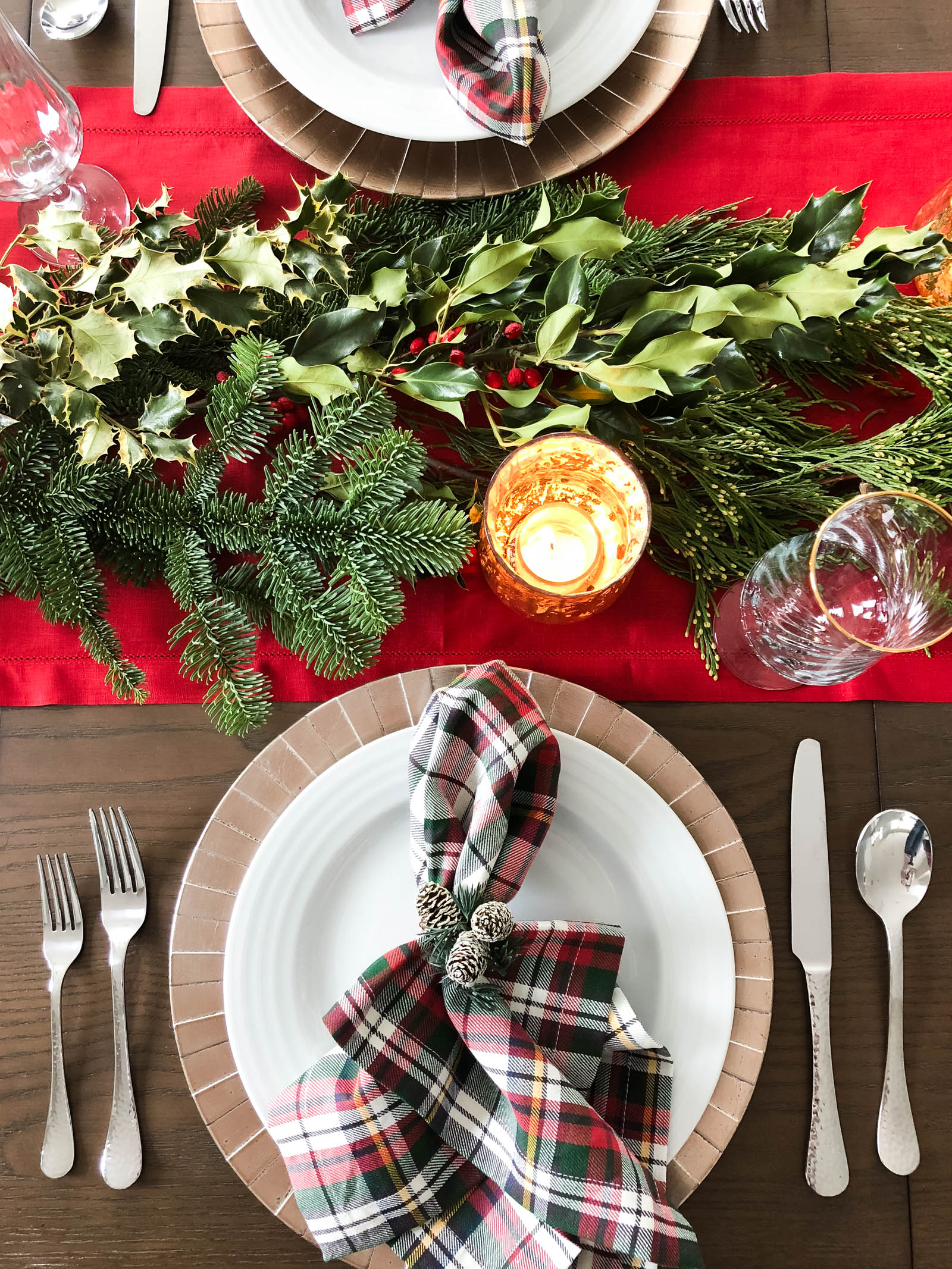 Ryan's mom gifted us these festive plaid napkins last year so I wanted to build the tablescape off of those. I started with this red table runner and added my champagne chargers and gold-rimmed glasses. For the finishing touch, I picked up THE cutest pinecone napkin rings from World Market. Next year I hope to add some fun salad plates to the mix but for now… we'll go with classic white!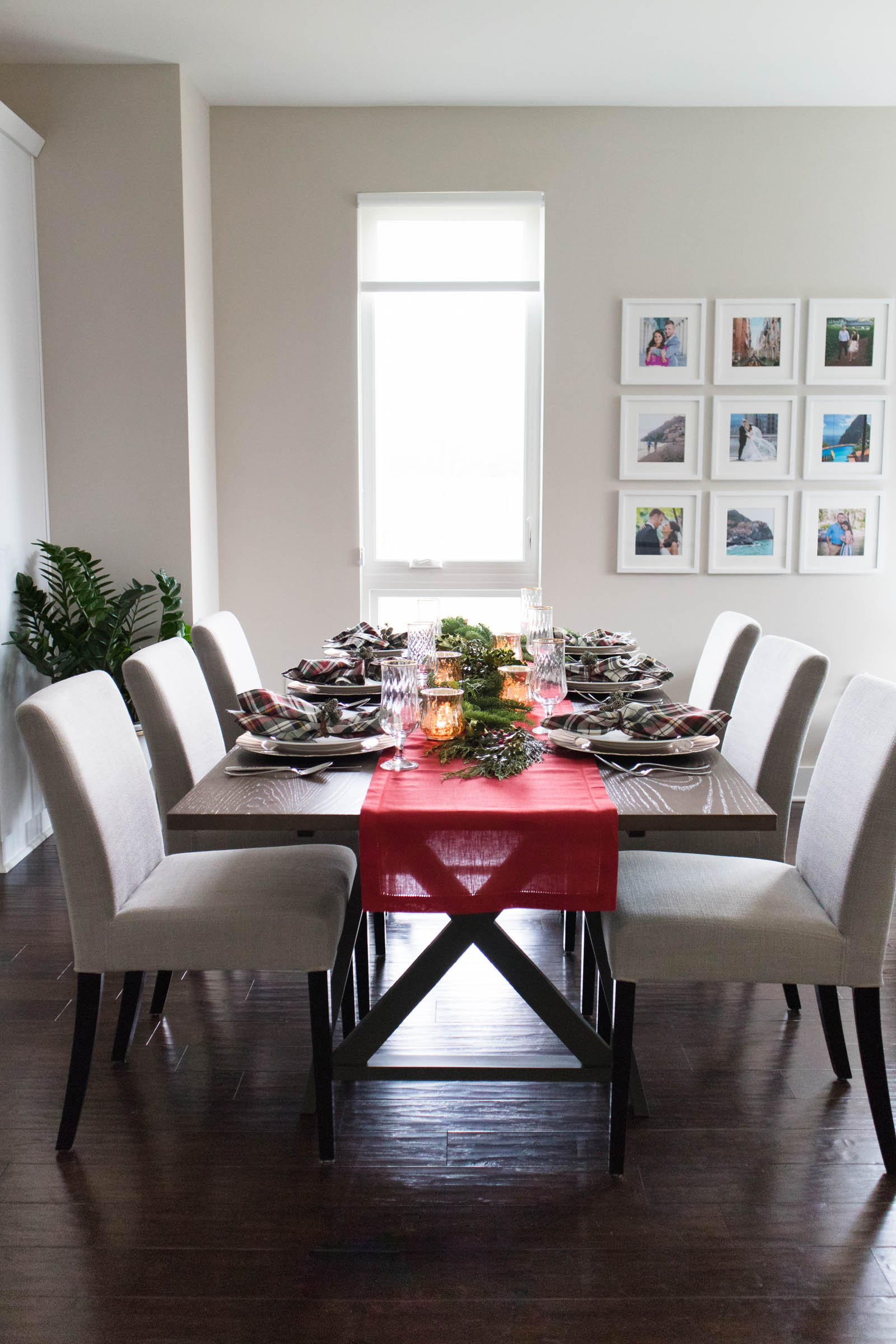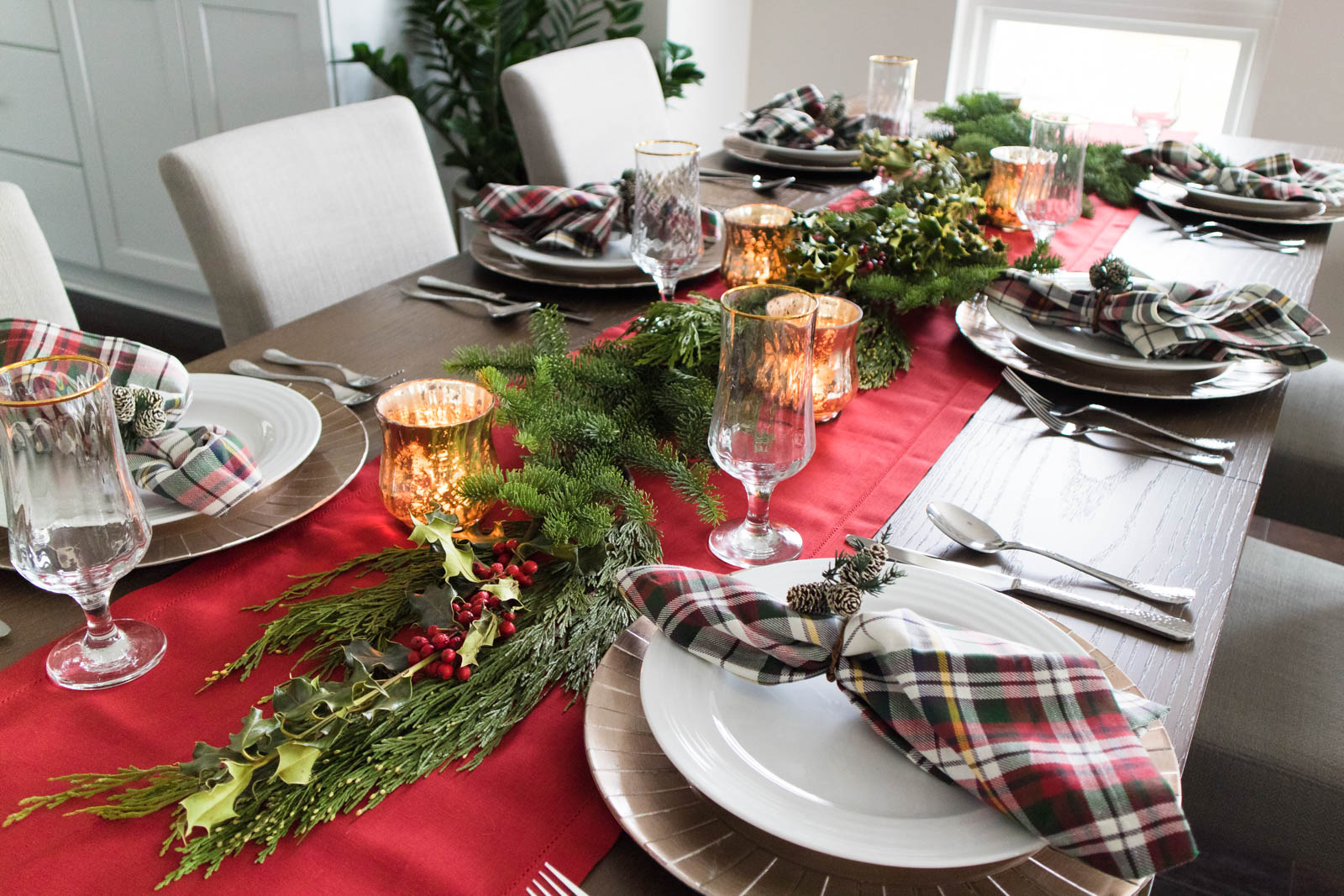 Since our runner is solid, it needed something else on top of it but I had a hard time finding garland that I liked. Either it was too skimpy or too wide. That's where Trader Joe's came in with their awesome greenery selection. I picked up two bunches of greenery complete with holly and berries and just laid it out on the table as my own fresh garland. I love how it turned out and the best part is it only cost $10! I mixed in my mercury glass votives and just like that, the table is set!
Ps. I have had the garland for just over a week and other than the berries drying up a little, it has help up very well without water!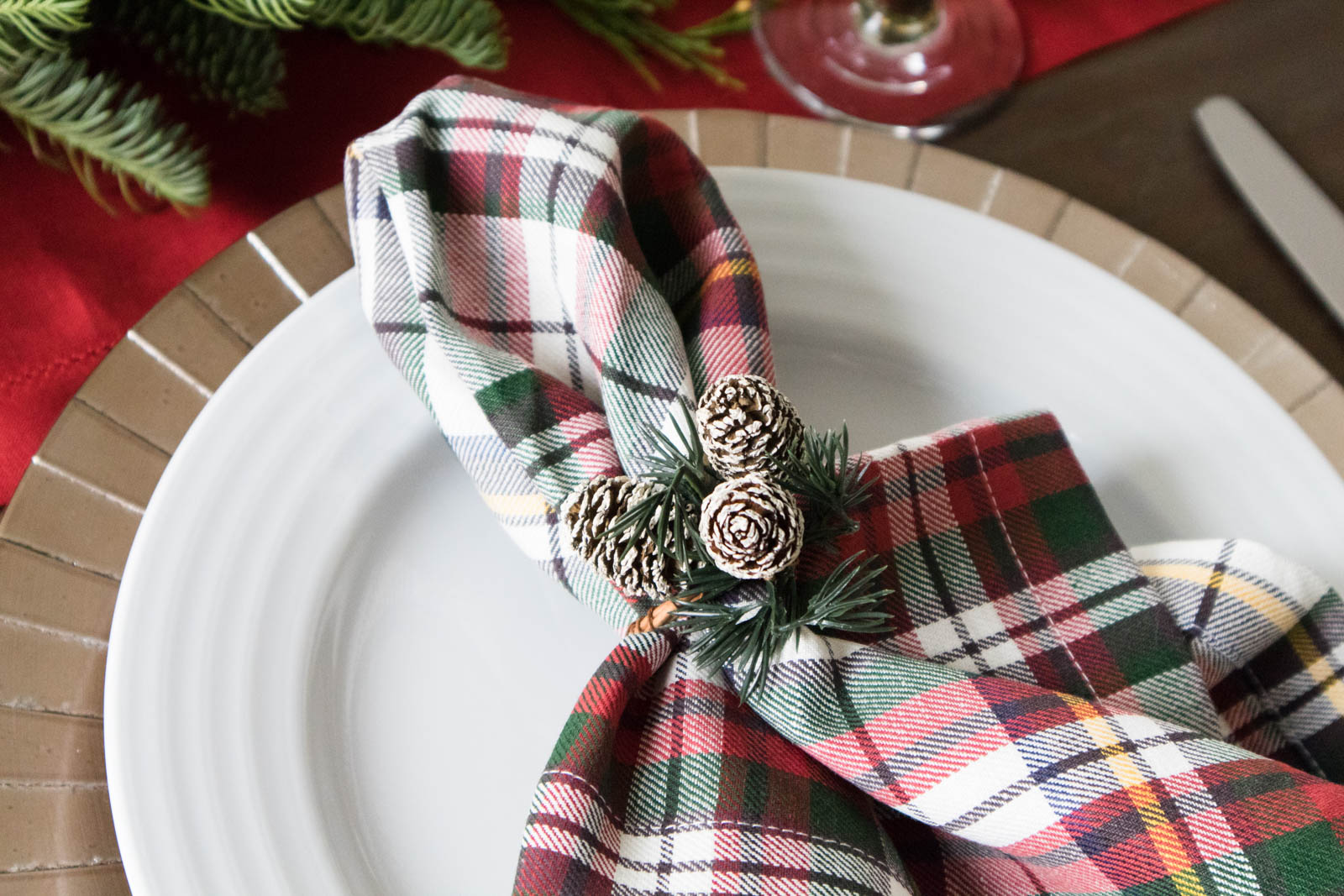 I can't believe there are only THREE MORE SLEEPS until Christmas!! I hope each and every one of you has a wonderful weekend with friends and family and hope Santa is good to you! I'll be back with another post next Wednesday but until then, be sure to follow along this weekend on Instagram & stories. Ryan & I are also taking a quick trip to one of our favorite places next week so stay tuned for that. Merry Christmas, friends!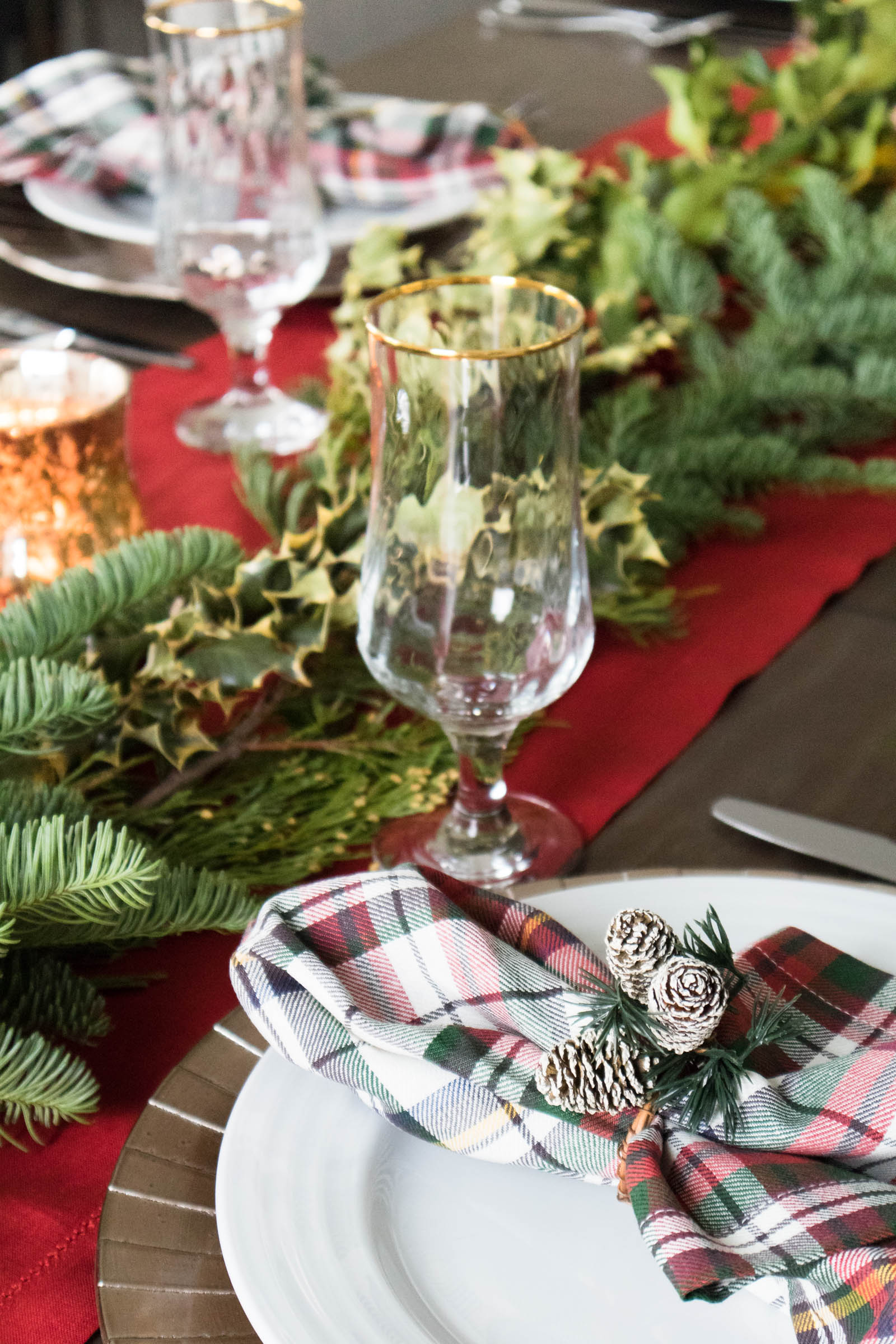 You can see our Thanksgiving tablescape here!