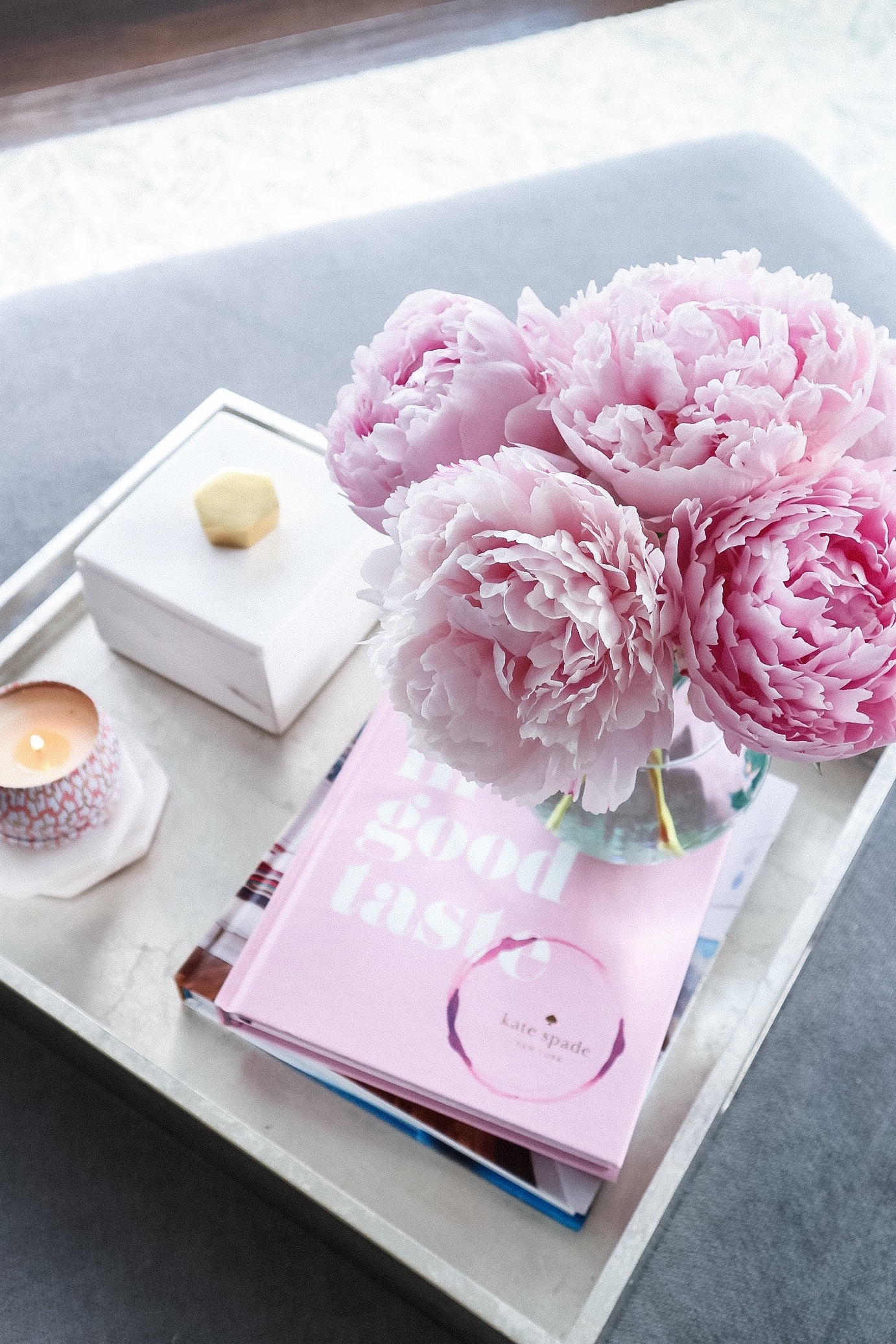 Happy Wednesday, y'all! We've made it halfway through the week and I thought I would pop in with a little Instagram recap. It's been wayyyy too long since I've posted one of these but wanted to share a few things that haven't made it to the blog yet.. so here we go! 
This yellow midi dress is a stunner and is still available in a few sizes and also comes in pink. Perfect for a wedding or a summer cocktail party. See the full outfit post here.
This is the watch I have been wearing pretty much all of spring and summer and it stacks perfectly with these Kendra Scott beaded bracelets. It's great for petite wrists and also comes in a slightly larger size than the one I'm wearing. The white and rose gold are everything!
Summertime calls for plenty of ice cream dates- we just had another Two Scoops Creamery open up a few blocks away from us and soon we'll be getting a Jeni's Ice Cream that will be even closer!! The frosé sorbet is one of the best things I've ever tasted! This striped crop tee is only $8 and I paired it with the cutest denim skirt and my white canvas sneakers.
This romper is one of THE cutest ones I've ever purchased. I first wore it in Jamaica and recently wore to the Merchant & Trade spring patio kickoff party. Unfortunately it's sold out, but here is a super cute similar version for under $75!
I have to give it up for these $20 Target PJs… they are amazing and you need them in your life!! They are so soft and I love this floral print. I have a solid pair in my cart right now, just need to pull the trigger! Ps. I would size up for a roomier fit, I'm wearing the size small.
I'm all about that gingham these days. This tie-front top is still available in all sizes here and would be perfect for the 4th. It looks super cute with denim shorts as well and is under $50!
The other week one of my friends & I tried out Superica, a new Tex-Mex restaurant here in Charlotte (which was delicious & I highly recommend). I opted for a casual outfit and wore this ruffle sleeve t-shirt dress and my striped fringe slides.
And last but not least- this chambray wrap skirt is the freshest addition to my closet and to say I'm obsessed would be an understatement! I will be rocking this thing all summer long, be on the lookout for a full blog post soon!