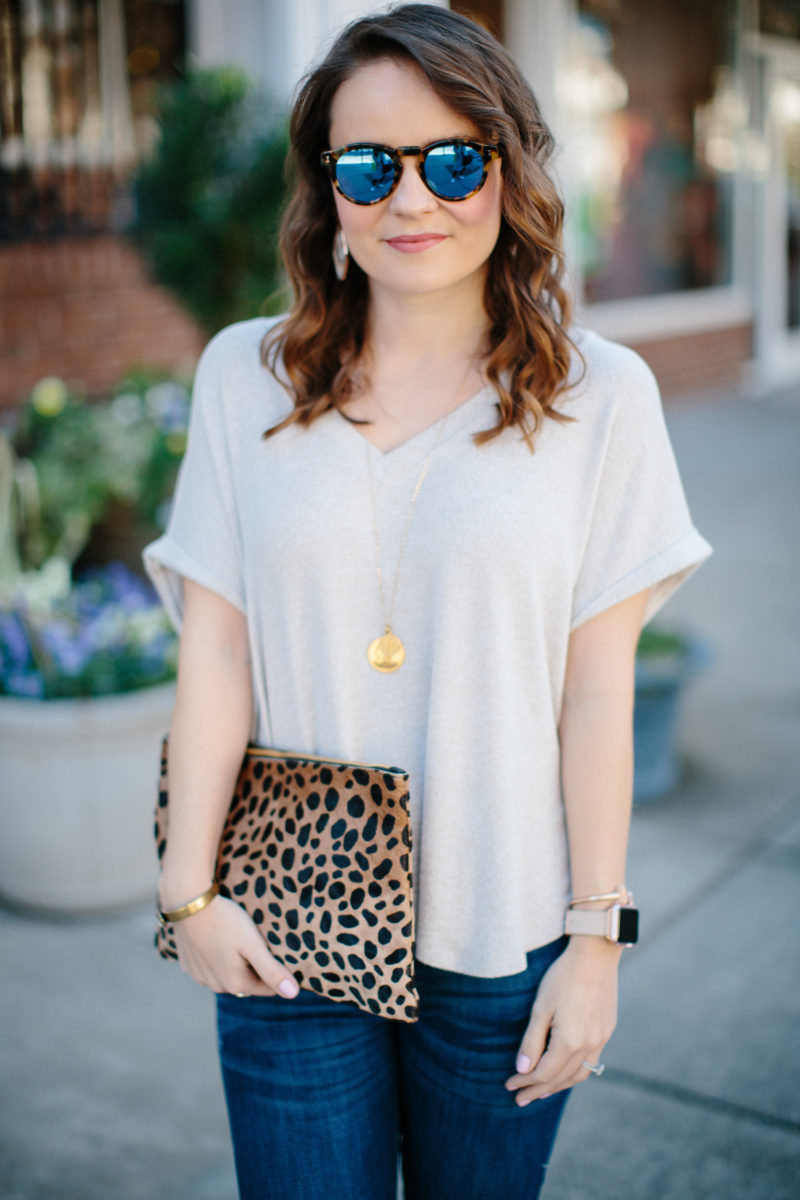 Hi everyone!! Sorry for being MIA last week but… you may notice a few changes here on the blog that I'm super excited about. I took last week off so that I could finally transition Medicine & Manicures from Blogger to WordPress. Yayyy!! This is something that I've been wanting to do for a while now (like over 6 months!) but have continued to put it off and put it off. After talking with multiple bloggers and doing my own research, I knew I just needed to bite the bullet and make the switch. And what better time than the start of 2017? It took several days to get the kinks worked out (and still working on some things) but I hope y'all love the new look as much as I do!

Bobeau cozy tee // DL1961 'Wagner' jeans (petite) // Illesteva 'Leonard' sunglasses | Moon & Lola necklace, c/o
Vince Camuto peep-toe booties // faux-leather jacket (similar) // Clare V. leopard clutch
I'm sure y'all can relate, but we have been having the mildest January weather ever! Temps have been in the high 60s and I can't say I hate it. I even ate dinner with a friend outside the other night and if that doesn't put you in the mood for spring, I don't know what will! Today's transitional outfit is perfect for this type of weather and let me tell you- I was so excited to bust out my peep-toe booties again. I can't sing enough praises of these shoes.
And can I please introduce y'all to my favorite new jeans? I don't know why it took me so long to finally buy a petite pair of jeans but these DL1961 'Wagner' jeans fit like a glove. Since I'm 5'2, I have to get pretty much every pair of pants hemmed and when it comes to skinny jeans, they never fit as tight around the ankle as I'd like so hem jobs usually include a taper as well. Unfortunately that adds about $20 to each pair of pants but that's just part of life when you're fun-sized (as Ryan likes to say!).
I got these jeans on sale on Black Friday because I was on the hunt for a pair with a little bit of distressing. But what I really love is the fun raw hem, a detail that would usually get chopped off on a regular length pair of jeans. So to all my petite ladies in search of an awesome pair of jeans, you have to check these out. They're a bit of an investment, but 100% worth it!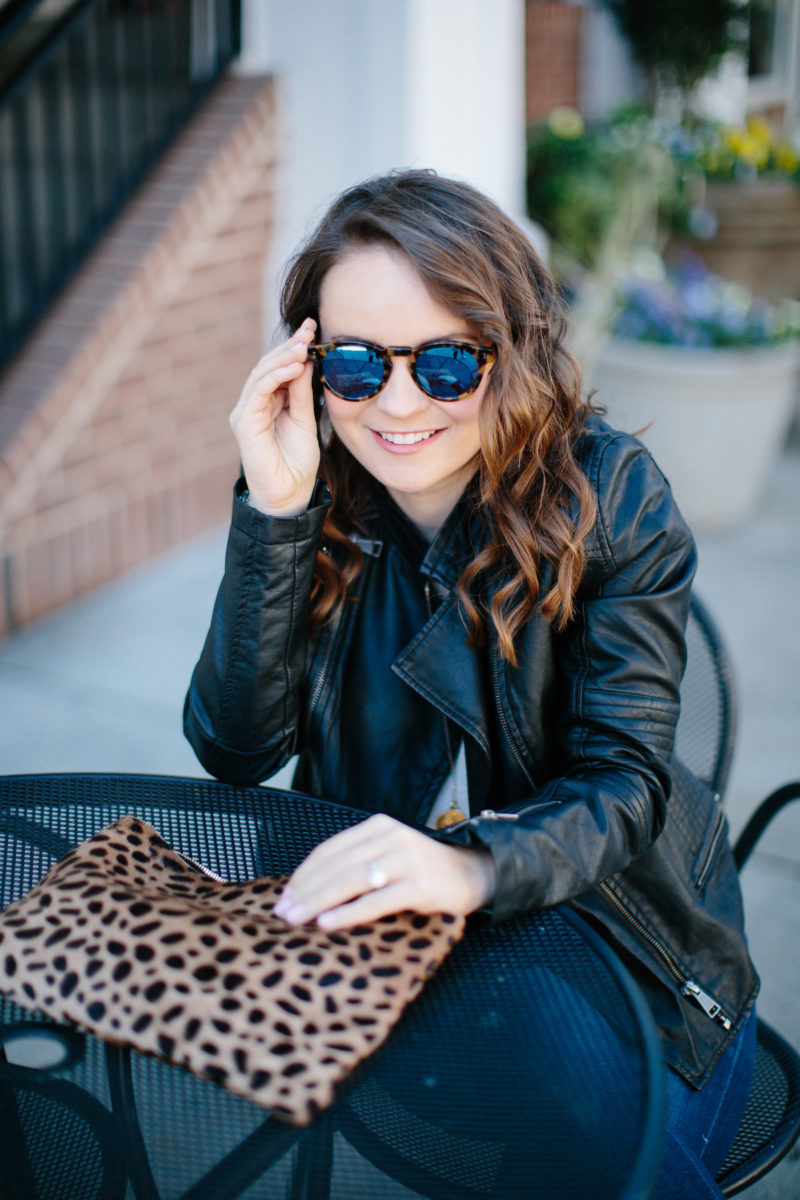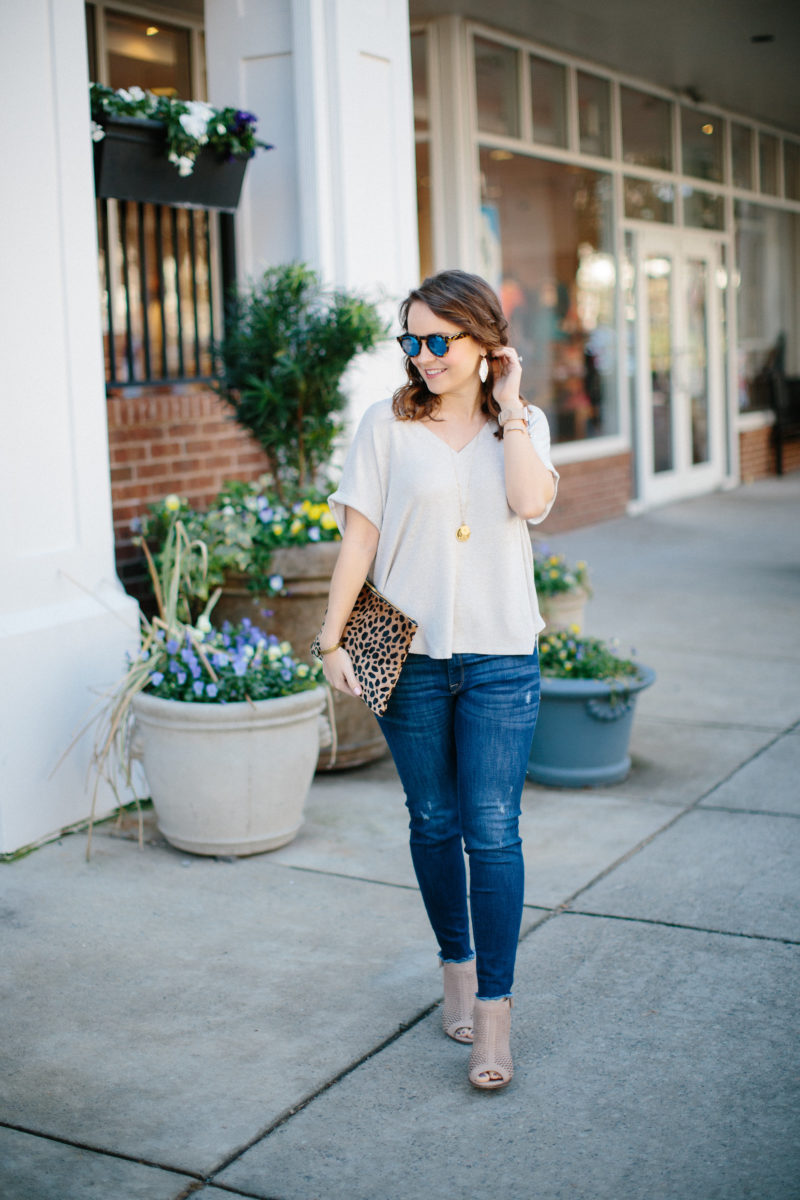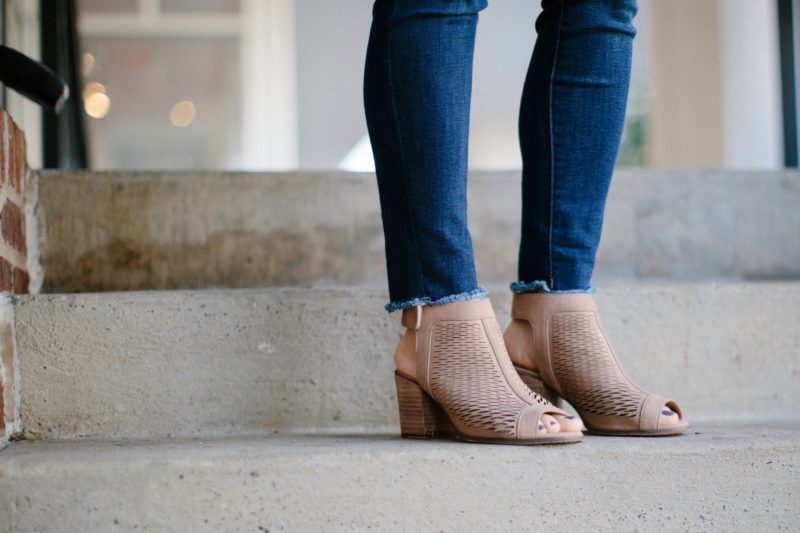 As y'all probably know, there is a bit of a learning curve with WordPress and one thing I have yet to figure out is how to reply through email to you guys (so if I don't reply for a few days… that's why!). If any WordPress gurus have any advice, please shoot me an email at medicineandmanicures@gmail.com.
I'm excited to add more functionality to my blog and you can see things are a little easier to navigate in the menu bar as far as categories go (one of my favorite features). I'm excited to kick off this new look for 2017 and be sure to subscribe via email in the sidebar so you'll never miss a post. Hope y'all have a great week!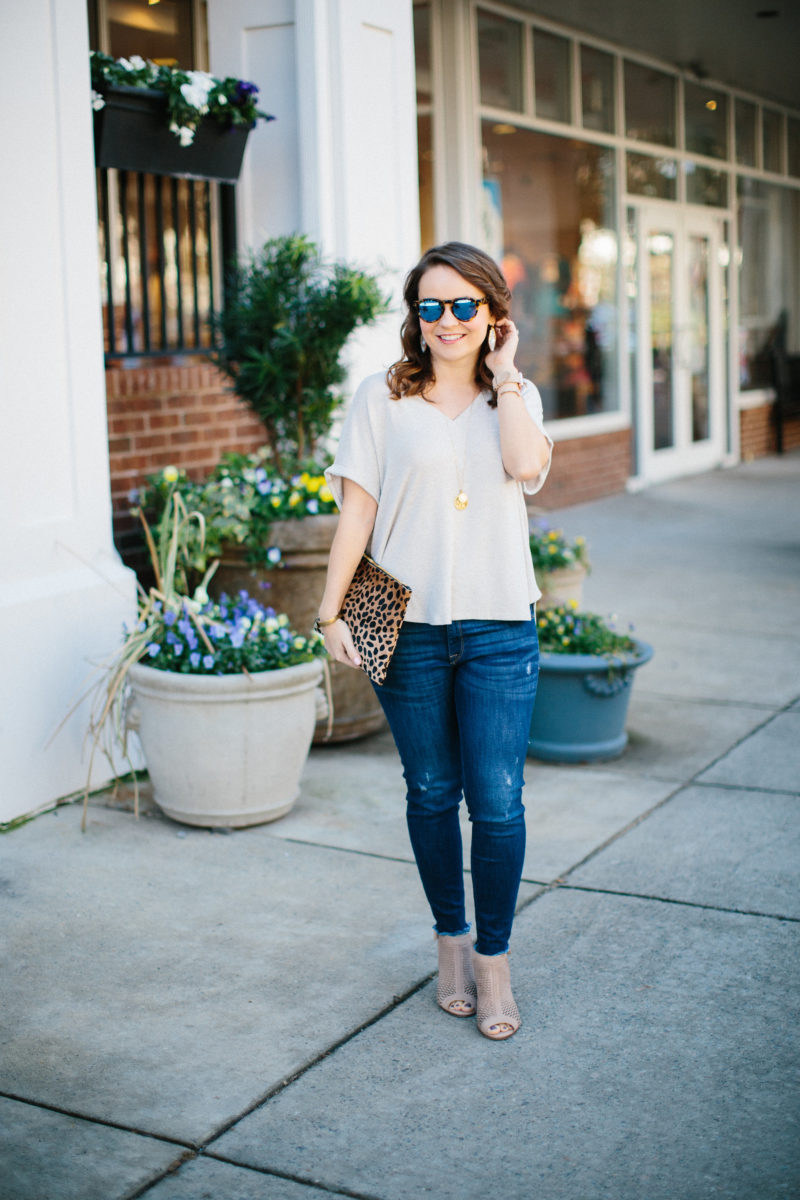 Photos by Paige Winn Photography