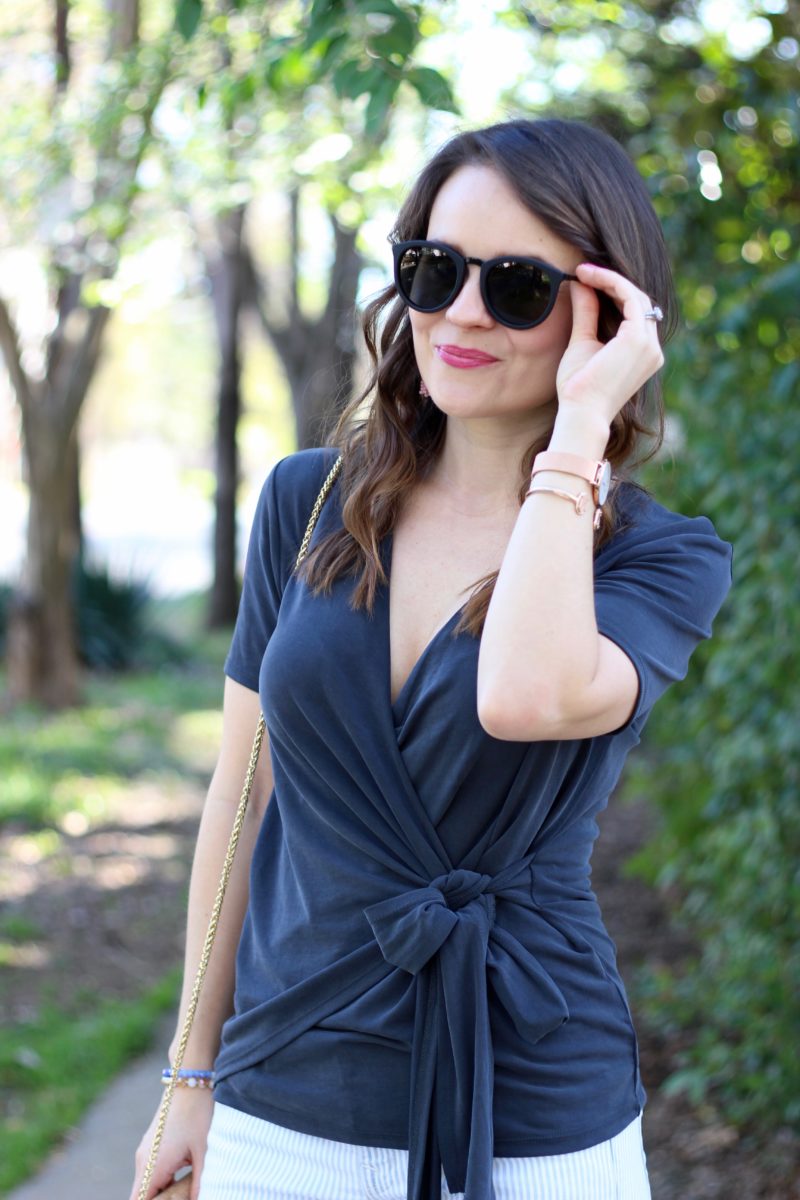 Hey y'all! First of all, I want to thank everyone for all the birthday wishes on Monday. I love having an April birthday because that means spring is officially here and I fully welcome the warm weather. Things have been pretty busy around here- yesterday we got our bedroom furniture and master closet installed so you can imagine my excitement that I can finally put things away and not have everything in boxes on our floor. Make sure to follow along on Instastories to see more updates! Now, on to today's look.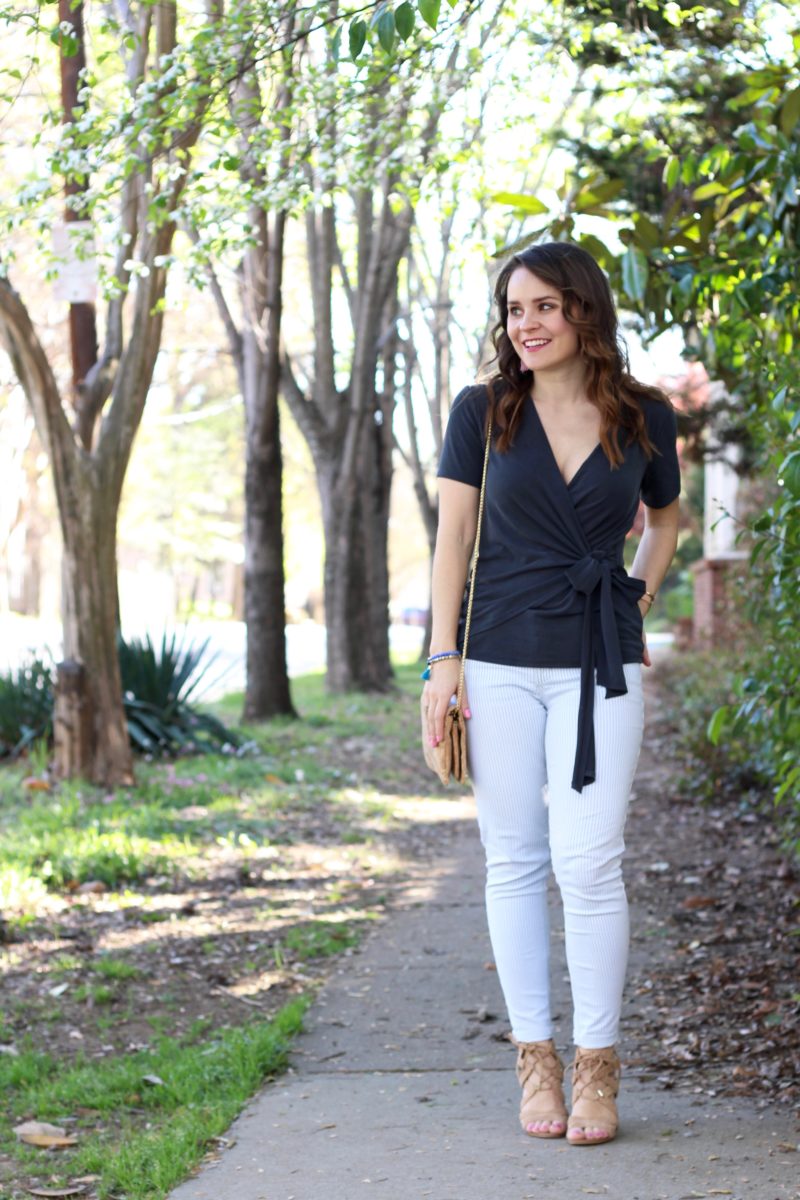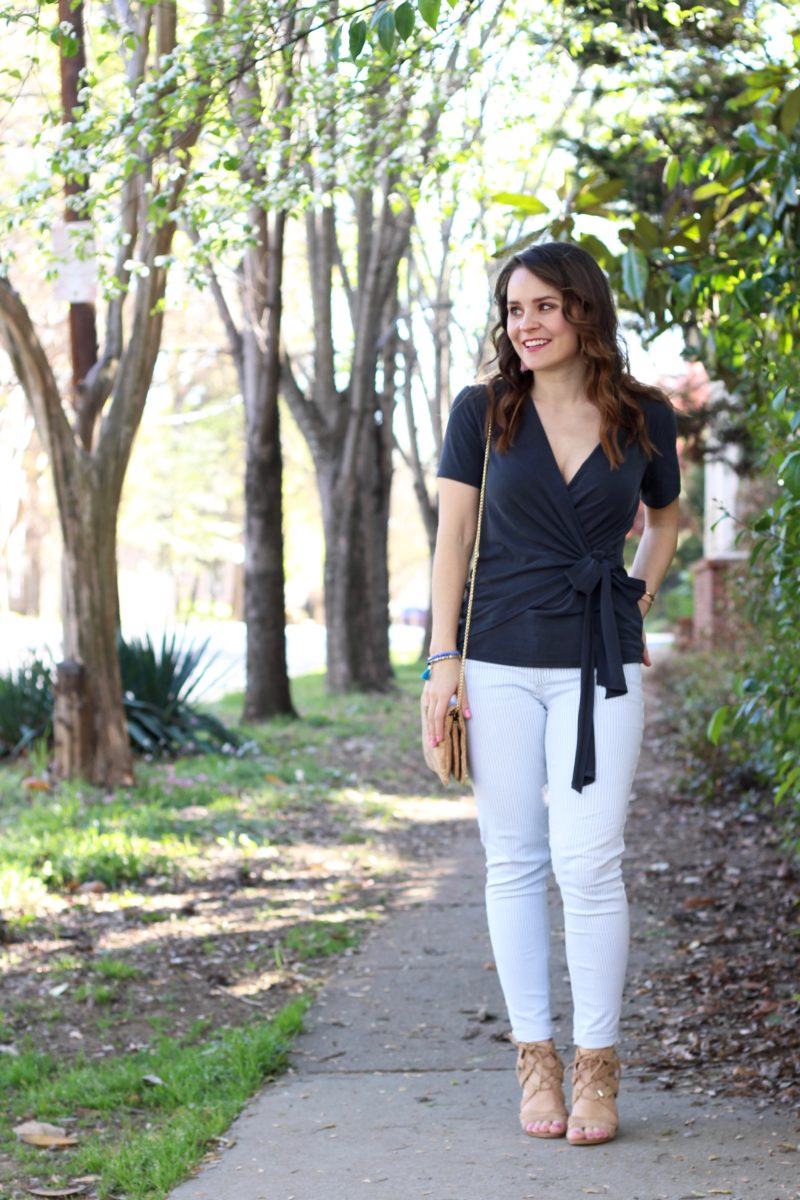 BP wrap tee ($35 and also comes in blush) // striped skinnies, old // Le Specs sunnies // Sam Edelman lace-up sandals
Sugarfix beaded tassel earrings (under $13) // Street Level cork crossbody (similar) // Daniel Wellington watch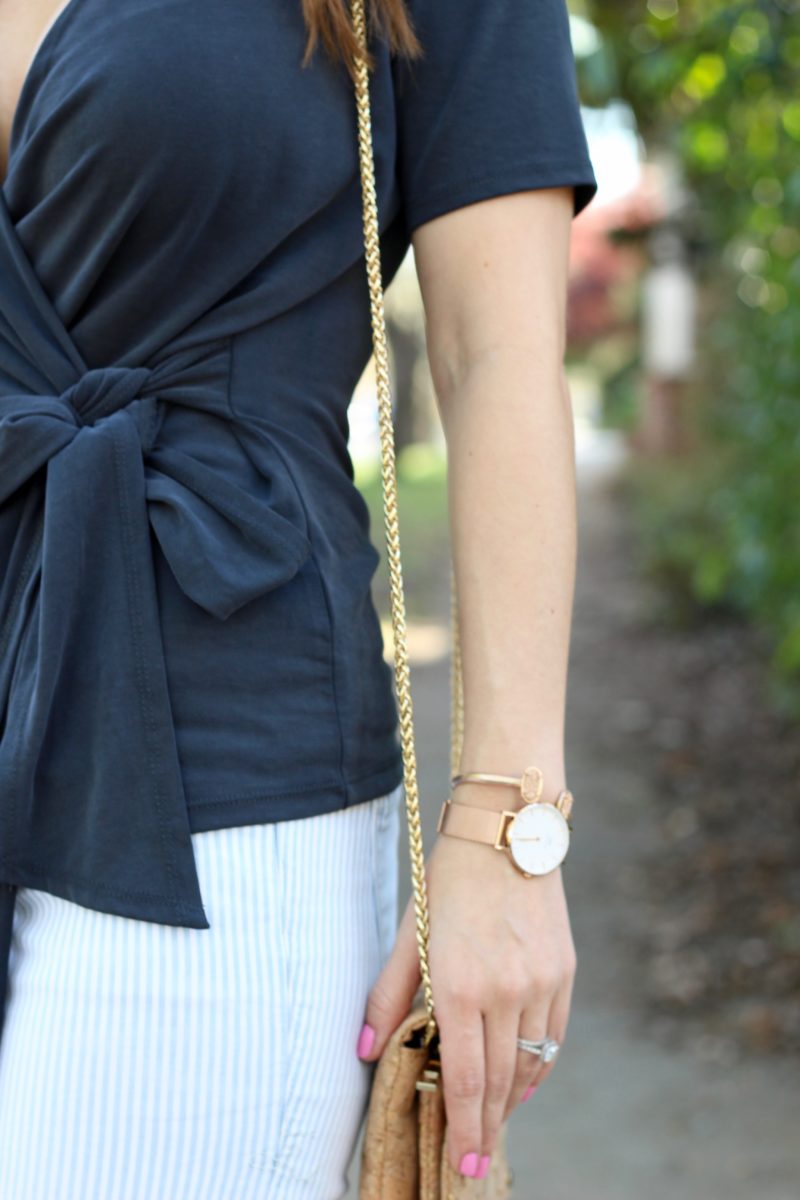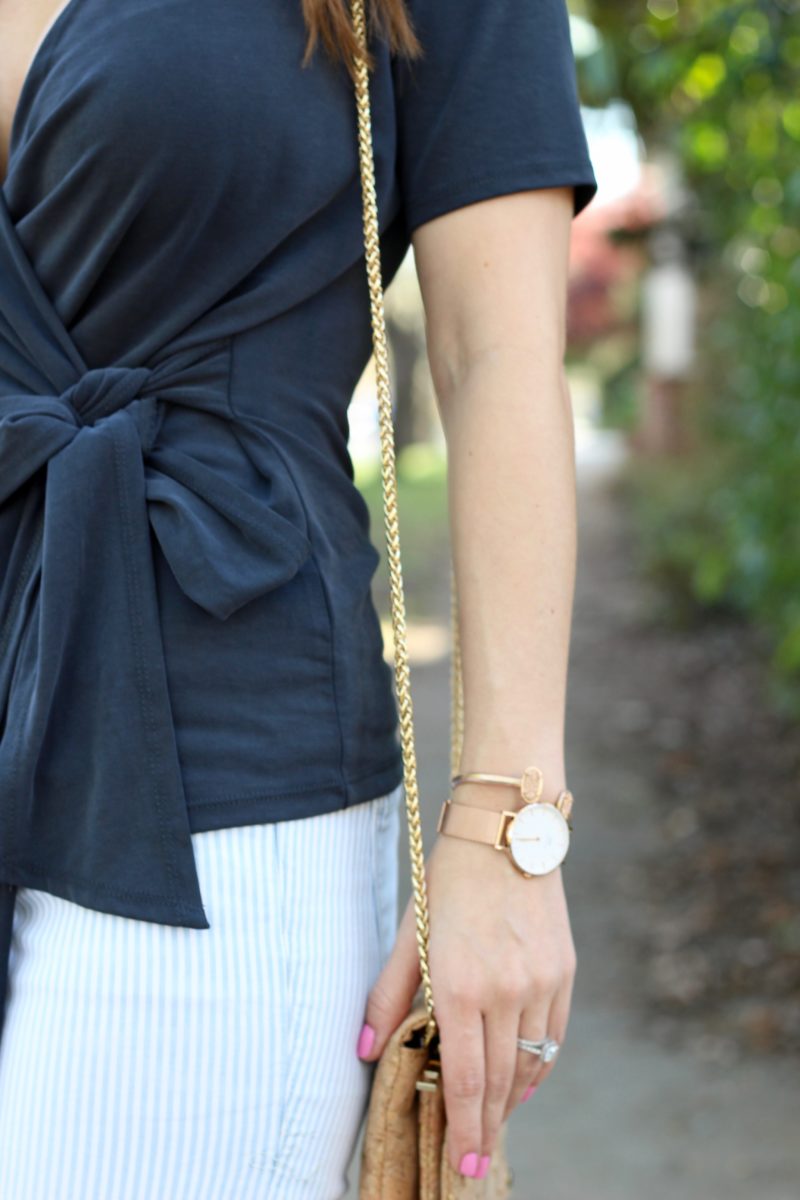 I got this wrap top a while ago but just never got around to shooting it. It's a great one to dress up or down and it also comes in blush if you prefer a lighter hue. It would look cute with some white shorts and sandals or with jeans and some fun heels. The material is buttery soft (modal/poly blend) and the style is super flattering. I love wrap tops and dresses, however, sometimes they can just fly open so I scooped up this fashion tape to wear with it to help keep things secure.
I paired the top with these tassel earrings by Sugarfix (under $13) and my trusty striped skinnies that I got from Anthro last year. And remember last year's "it-shoe"? Well, you can score these Sam Edelman lace-up heels for less than $70 here. I still love these so much and definitely plan to rock them all spring and summer long.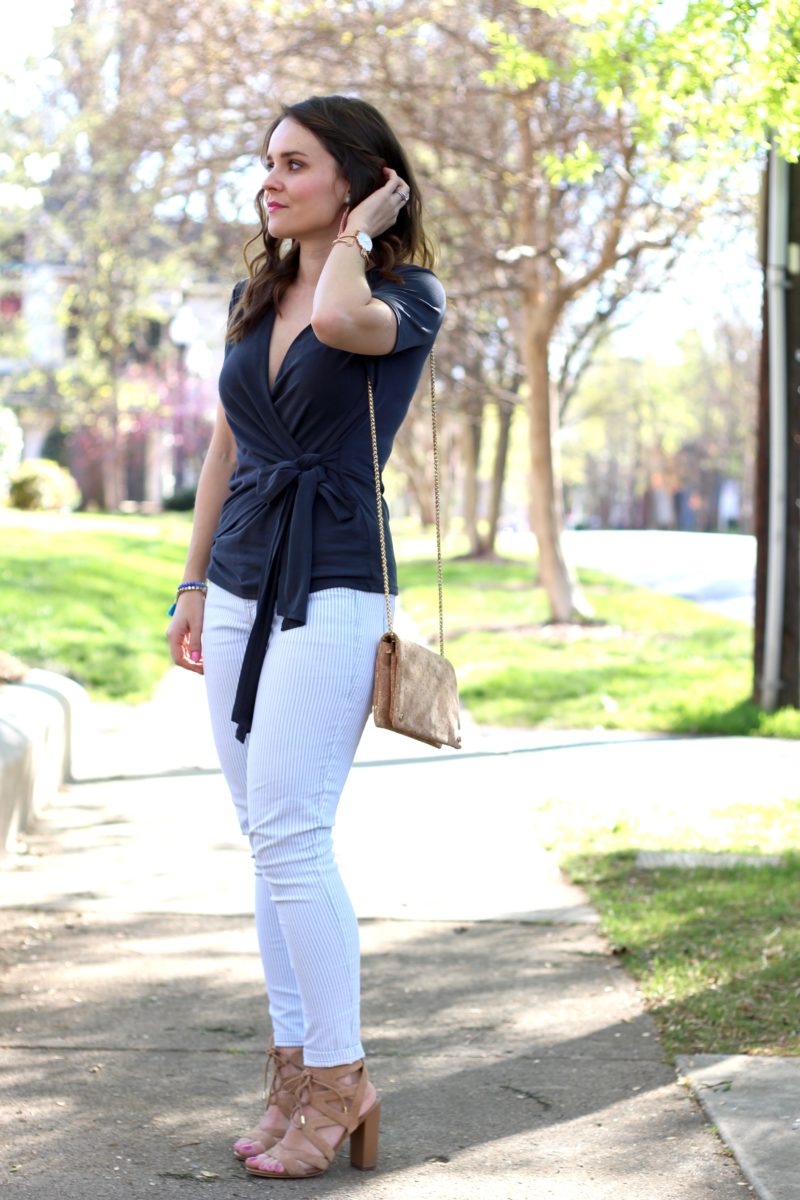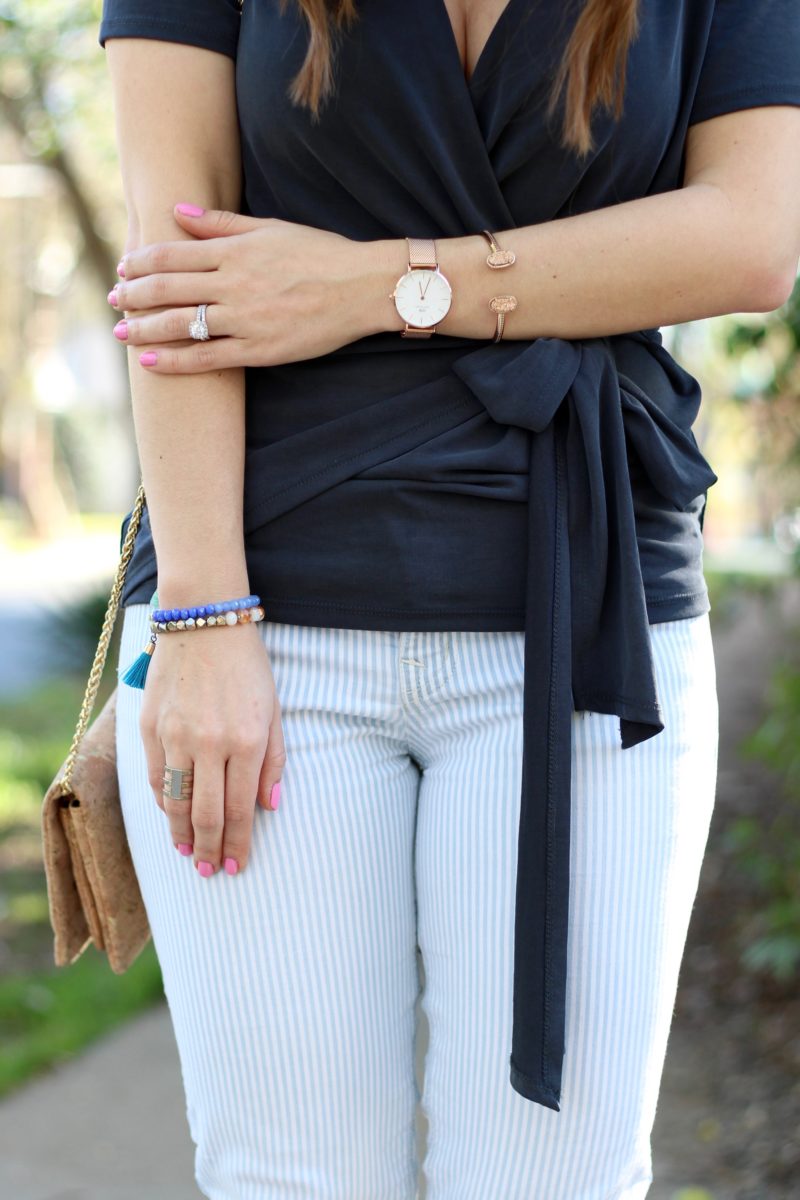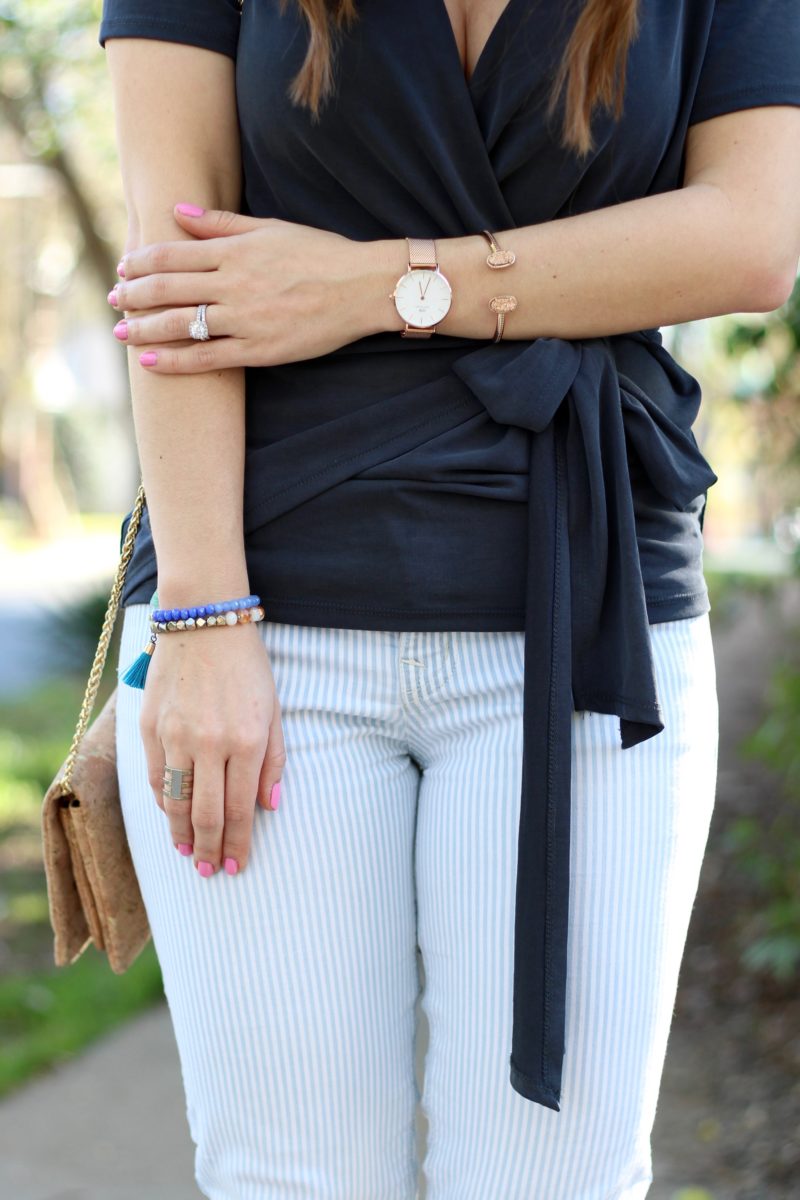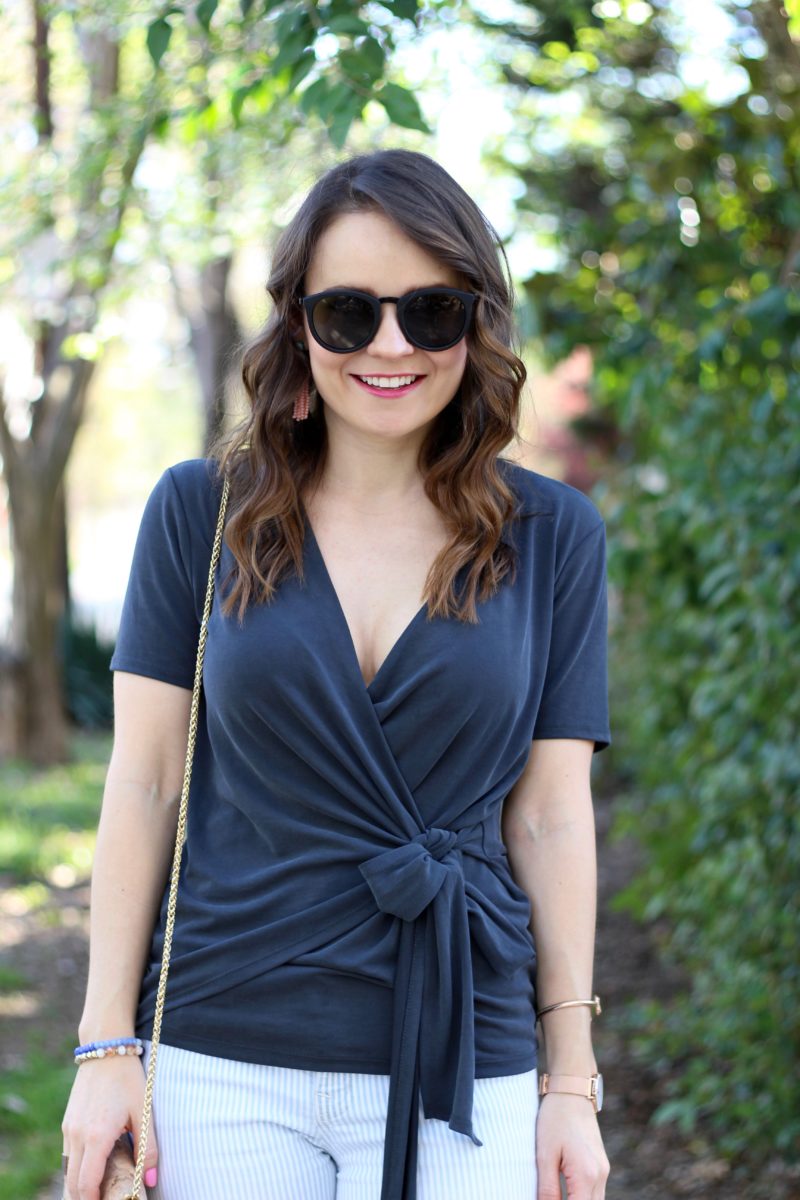 Now, it's time for a large cup of coffee. Who's with me?! Thanks for stopping by, y'all 🙂