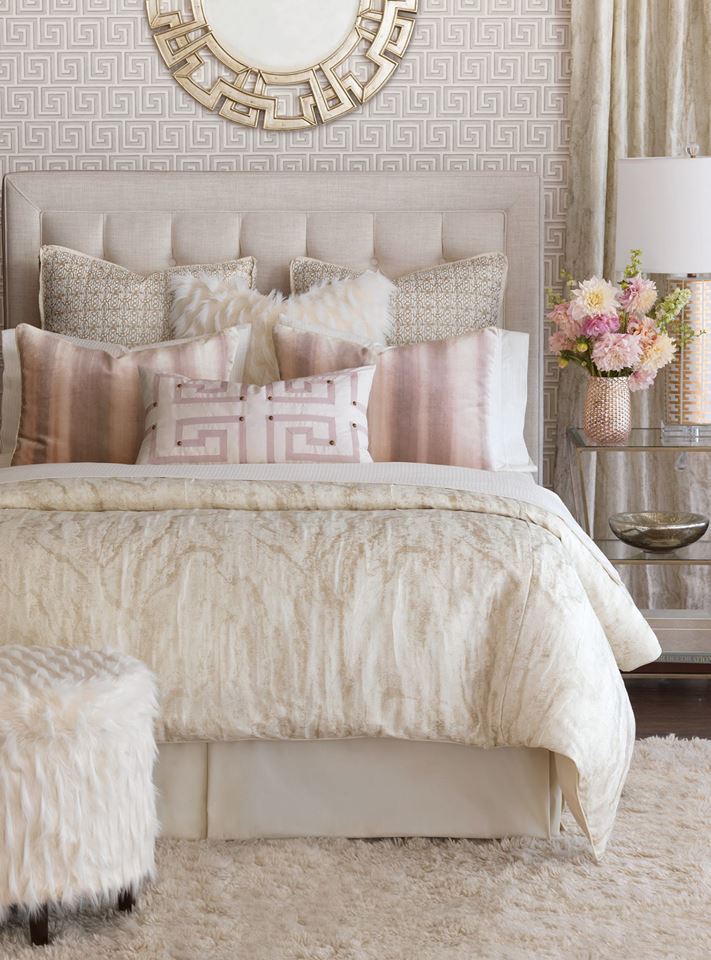 via
It's closing day!!!!! OMG y'all, I cannot believe this day is finally here. We bought our townhouse in fall of 2015 when they first announced the project and even though things are a little behind schedule, I'm excited to finally sign the papers and get our keys.  Today's going to be a busy one and if I'm not posting much over this next week, it's because I'm working/packing/moving but I'll try to do my best to keep y'all updated through Instagram so make sure to follow here. My last home inspiration post was about the living room and today I'm sharing some deets about our master bedroom!
I'm super excited for the master bedroom because… hello, king bed!! But other than that, y'all know I'm dying to decorate over here and after living in a bachelor pad for several years, I'm ready to give this room a little feminine touch. But not too feminine, of course. And hopefully that touch looks good because I have quickly found out that decorating is hard work. Cue the Pinterest inspiration!

All images via Pinterest
We have some pretty massive windows in our home which makes window treatments a bit tricky. We are also on the end which means two windows instead of one so we'll have to put our bed in front of one. And y'all… this bed situation has been giving me such a headache. Putting a bed against a window is one thing, but our window is not centered on the wall (thanks, architects) so we have to somehow "make" the window look centered when we start putting putting up the shades and drapes. If anyone has a bed in front of a window, I'd love to see exactly what you did so please email me! And here's a photo so you can see exactly what we're working with. My OCD self is like, whyyy??? But we'll figure it out!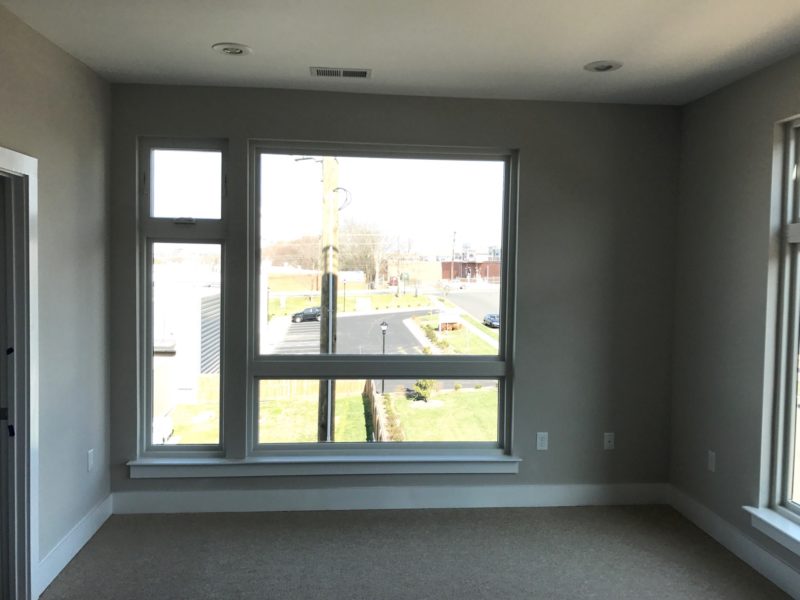 Anyways, I'm a very visual person and like making product collages for clothes and beauty products so I thought I'd create a little mock-up of our master bedroom! We still haven't found drapes, but will most likely have sheers behind the bed to create a softer look. We got this bed in a slightly different grey fabric and these nightstands and matching dressers. I'm hoping to have either some fur stools or a fun bench at the end of the bed.

curtains // chandelier // bed // nightstands // fur stools // lamps
What do y'all think? We're having the painters come over today to paint our master and eventually we will paint our guest room too. I like the grey color on our walls but I don't want every room to be the exact same color. Feel me? Be sure to follow along on Snapchat (khendley) and Instastories (@kristinahendley) for more updates!