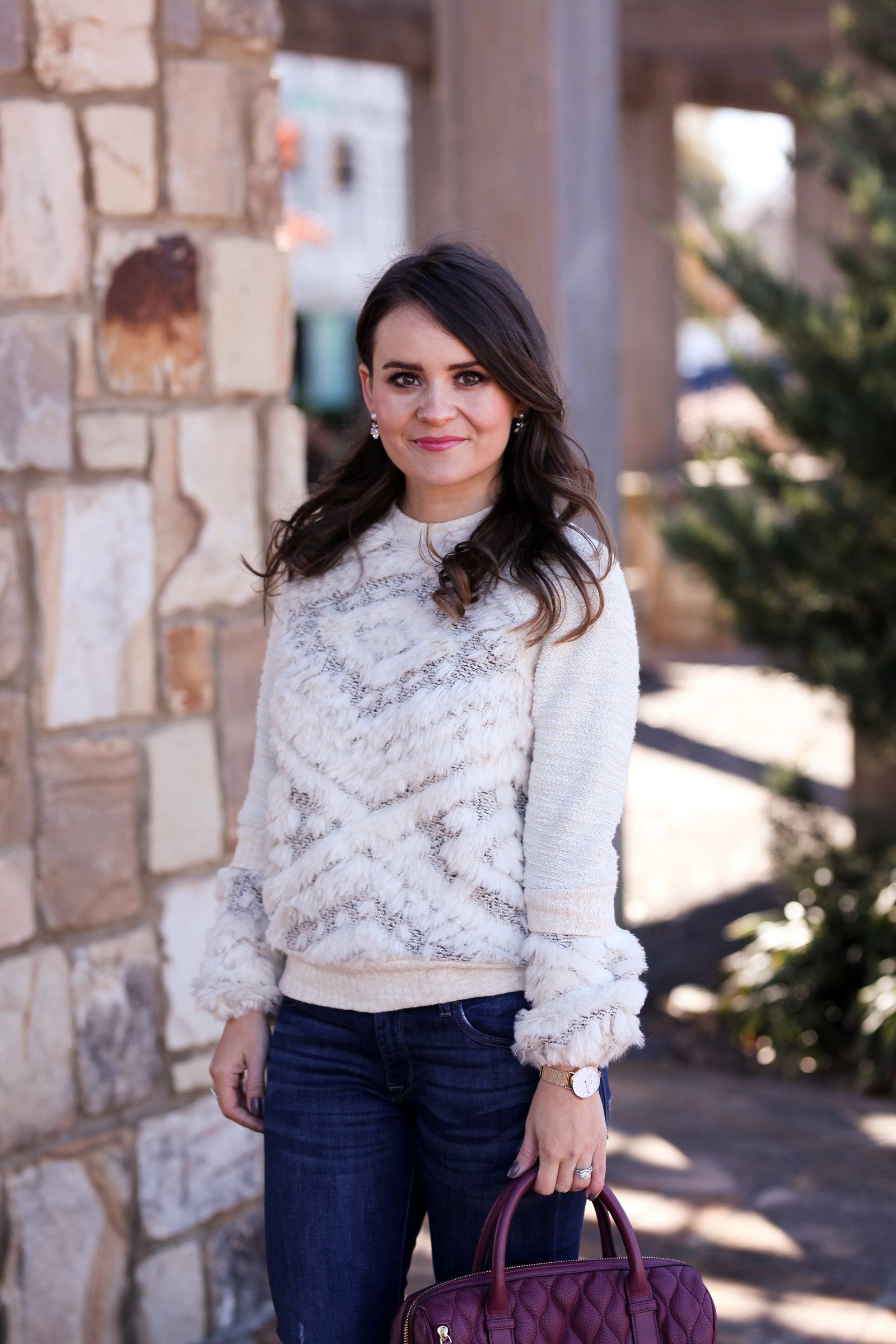 Oh hey, 2018!! This is my first post of the new year and I hope that each and every one of you had a wonderful holiday season. I can't believe how time flies! A lot of big things happened in 2017 and I'm excited to see what this year has in store, both in my personal life and in blogging.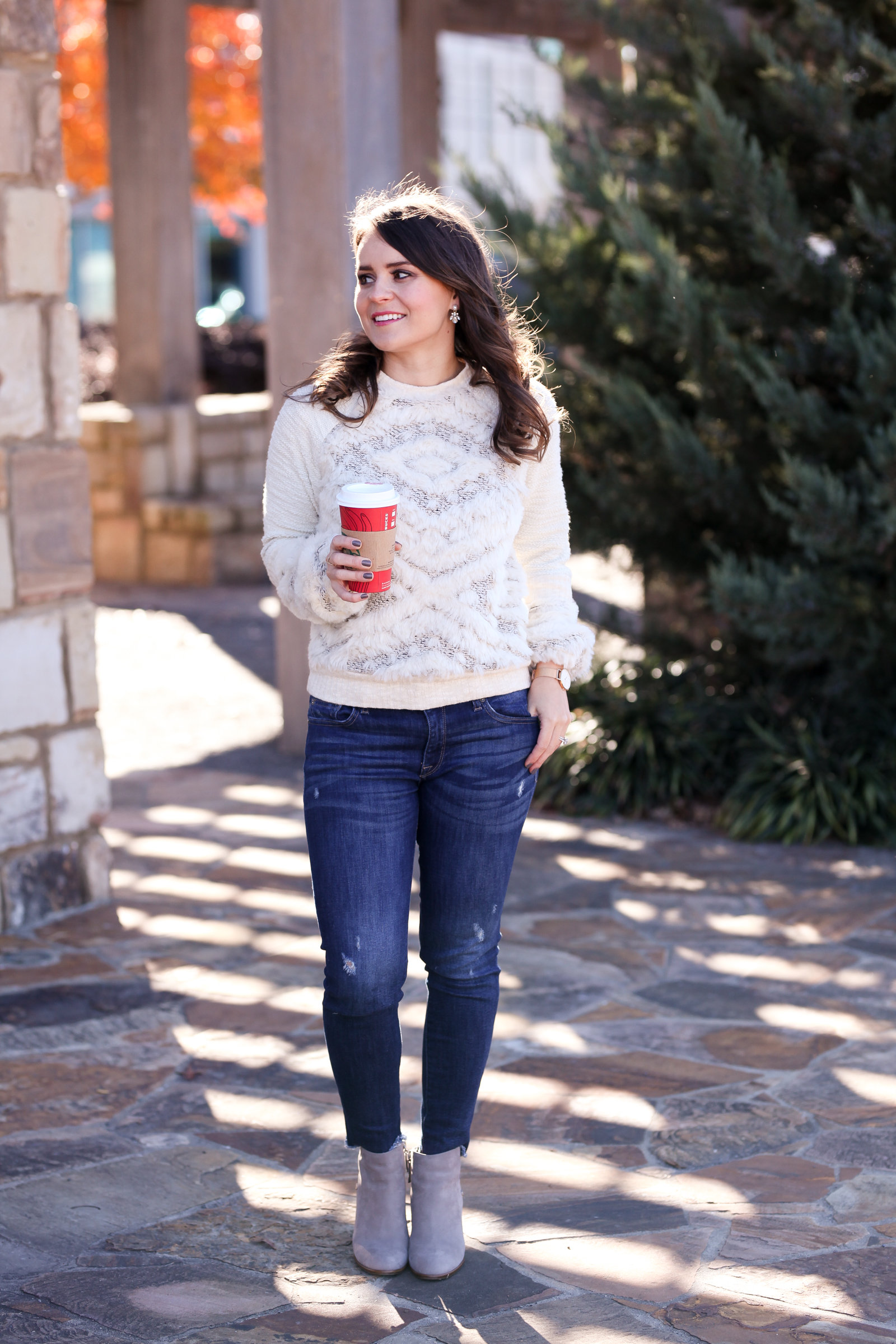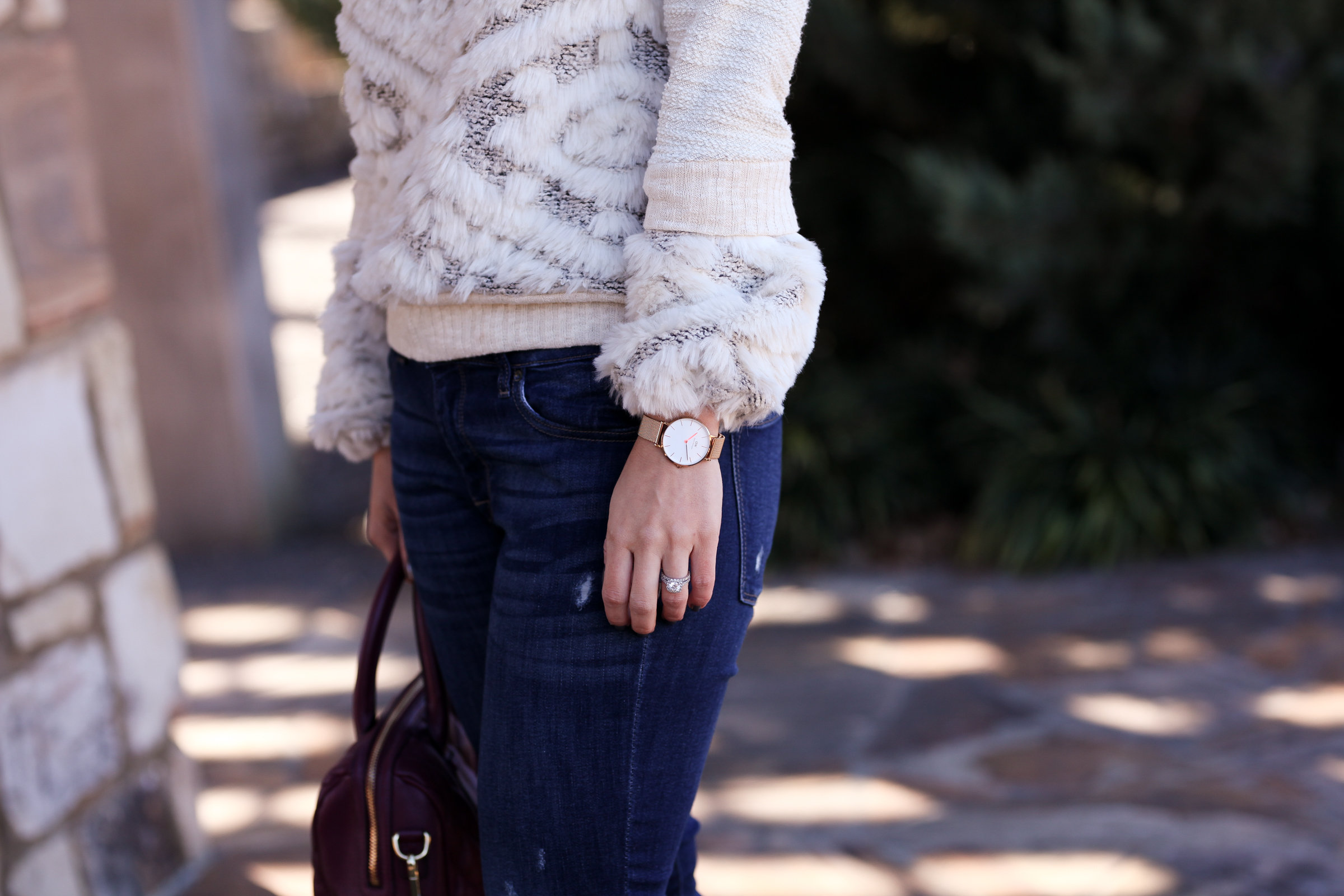 Today I'm sharing several of my favorite winter white sweaters. It has been in the low 20s-30s here in Charlotte so it's hard to think about wearing anything but a sweater right now. I got this textured faux-fur sweater from Anthropologie in November and have been wearing it on the regular ever since. I'm a sucked for fur and anything fuzzy so this piece had my name all over it. Sadly, it keeps going in an out of stock with very limited sizing left- but you could always keep checking online or call your local store. It may be my favorite sweater I've ever owned!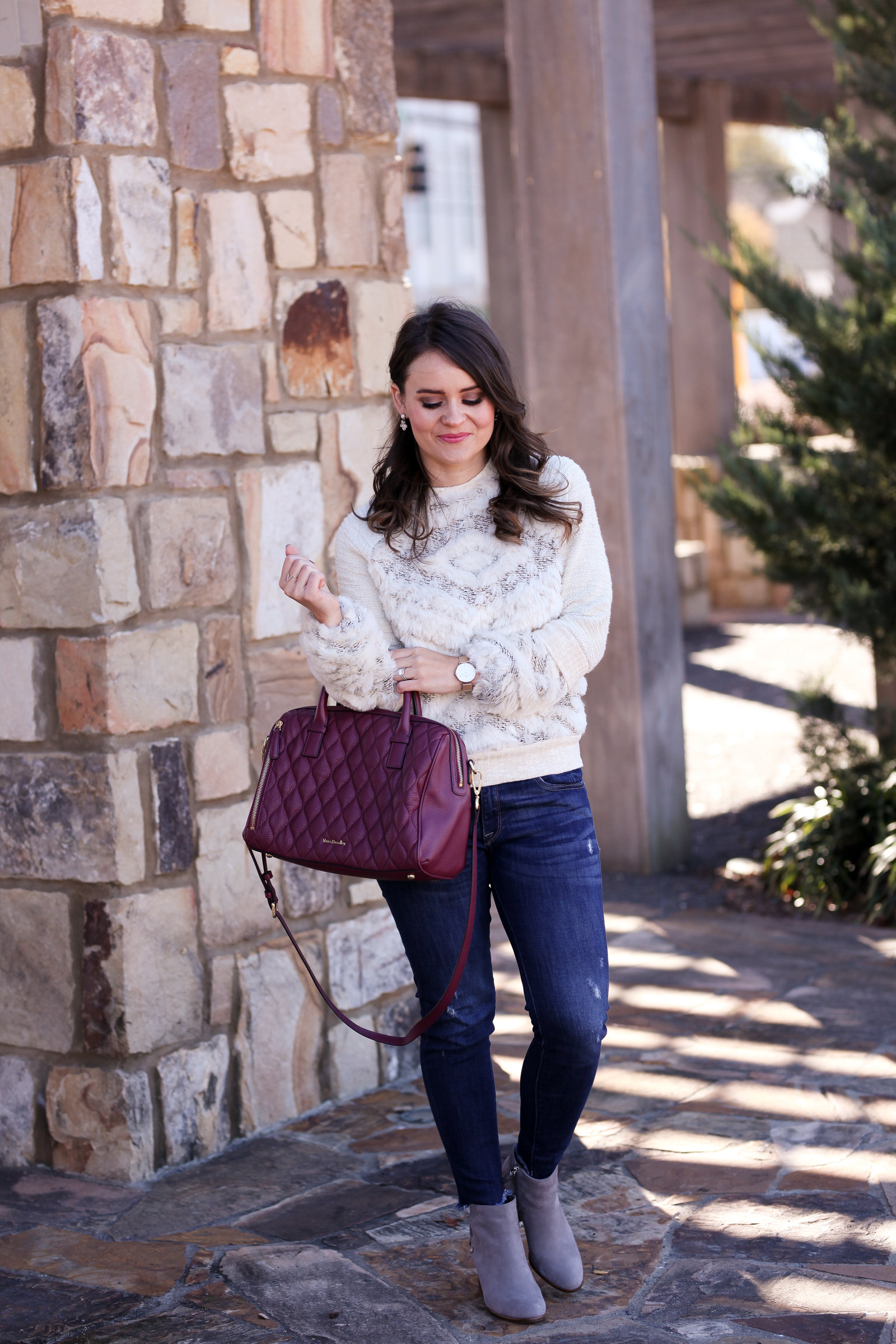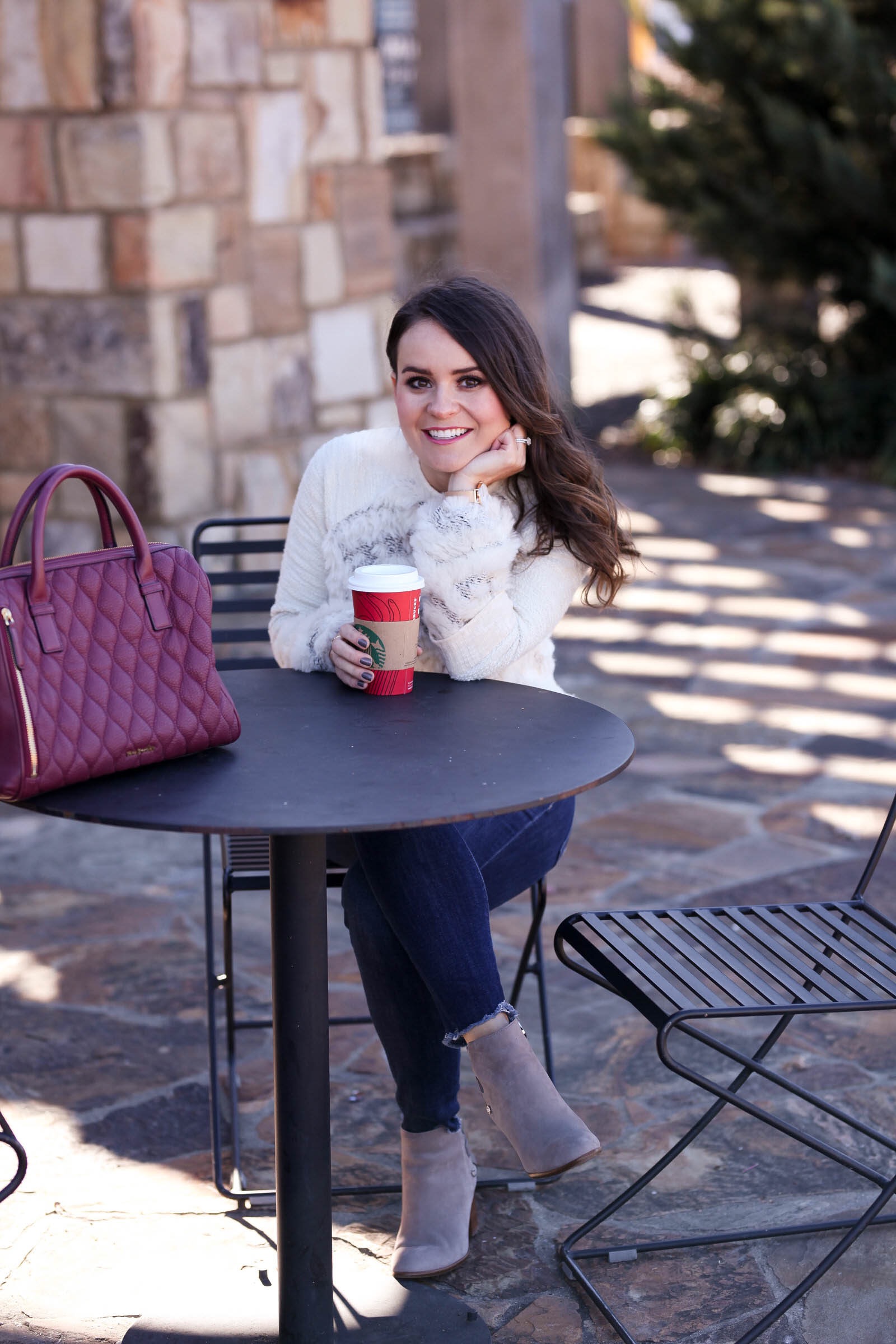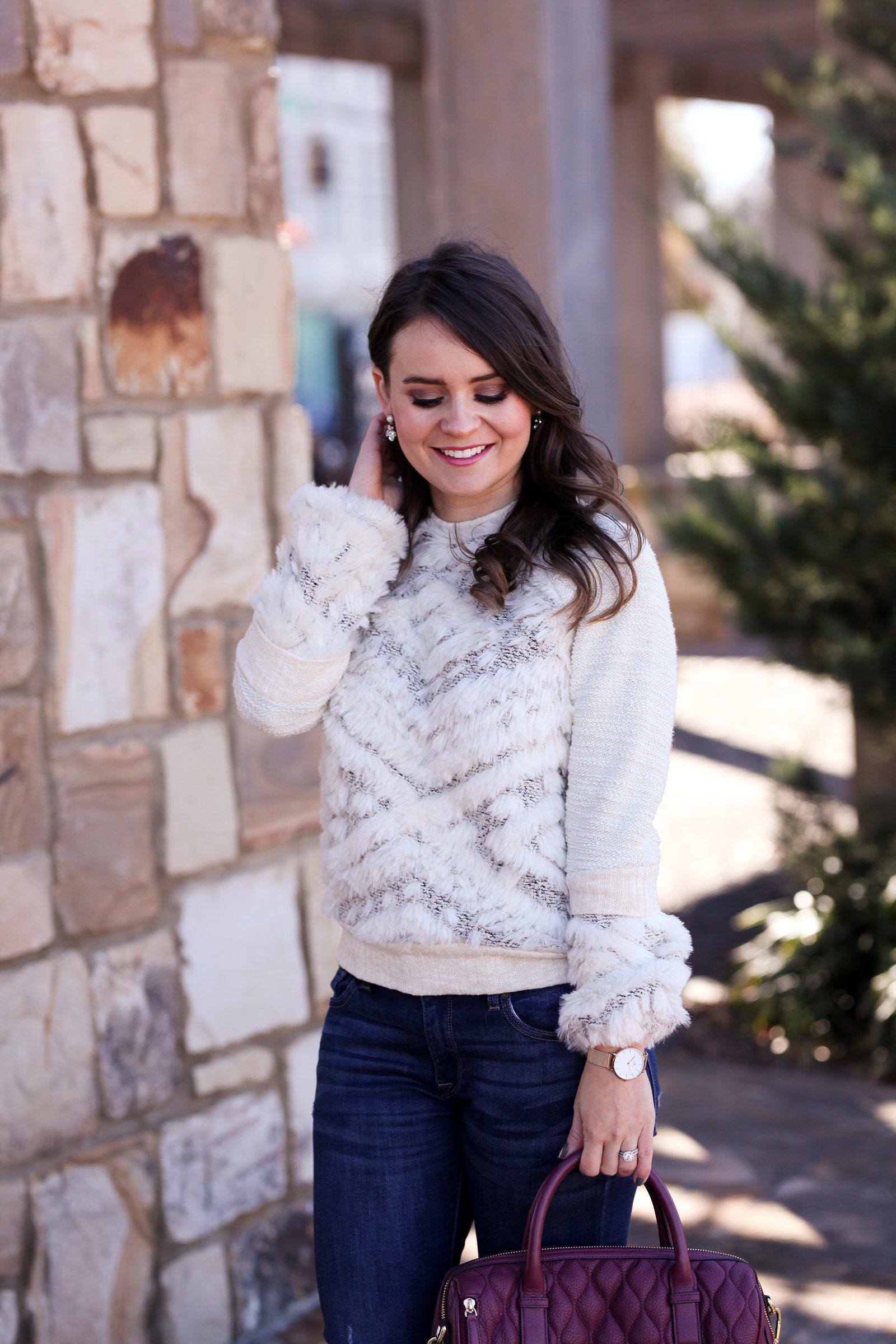 And on a side note, my grey booties are currently on sale for 40% off! They were hands down one of my best purchase from fall- they are SO comfortable and I always get compliments when wearing them. Oh, and they also come in black! Below you can find some of my favorite winter white sweaters- stay warm, friends!