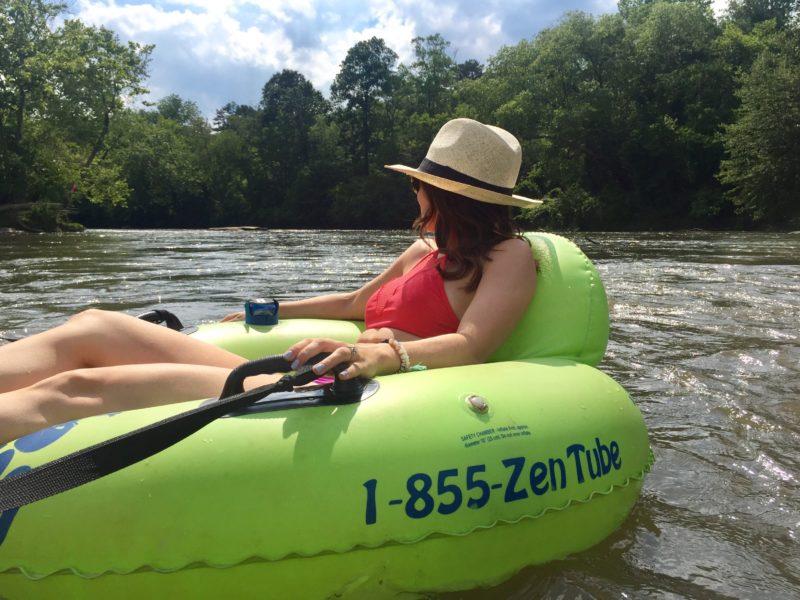 Hey guys! I hope everyone had a great weekend- our quick getaway to the mountains was much needed and it was good to have a little change of scenery. We mostly hung out at our friend Randy's mountain house, had brunch/dinner in Asheville and went out for a bit downtown but the highlight of the weekend had to be river tubing on the French Broad River. This is something I've always wanted to do and seized the opportunity while we were in the mountains. Today I'm sharing 5 reasons you should go tubing this summer (and there more details on the location we went to at the bottom of the post)!
1. It's cheap | It was only $20 per person for a 2-2.5 hour float down the river. For that long of a group activity, it's not a bad deal.
2. Spend quality time with friends | Like I said, you're out there floating for over 2 hours so whoever you tie up with, you're stuck with them so it makes for the perfect opportunity to catch up, tell stories, and disconnect for a little bit.
3. BYOB | You can bring a cooler full of whatever you want and taking it floating with you. For us, the cooler float was only an extra $5 (and next time we'll be prepared with a few more beverages as they went pretty quickly with 8 of us)!
4. Catch some rays | It's a great way to enjoy the sunshine (but make sure to bring sunscreen with you). You can probably get a good base tan but it may just be on your front side!
5. Be outdoorsy | Floating down the calm river surrounded by trees was actually pretty relaxing and we definitely felt like we were becoming one with nature. We saw a few fish and a little snake on a rock but don't worry- it was really far away! Sometimes it's just nice to get away from the hustle & bustle of the city.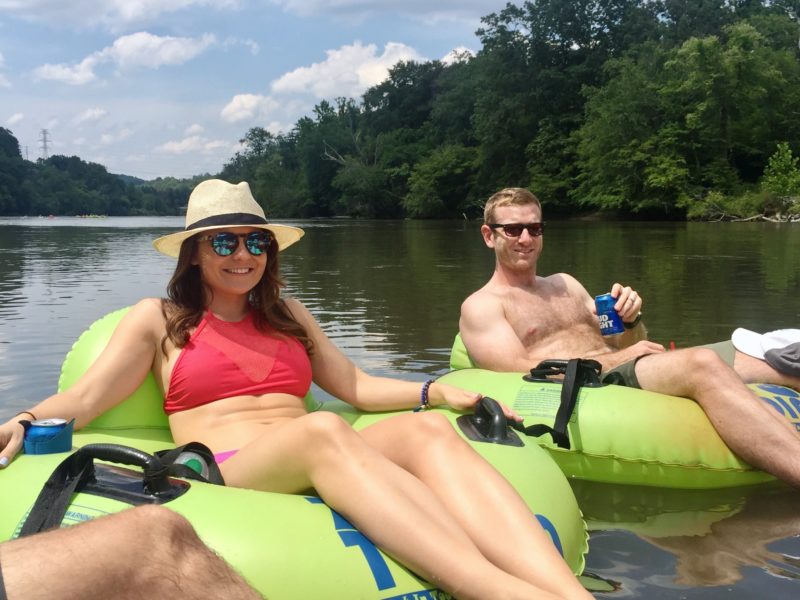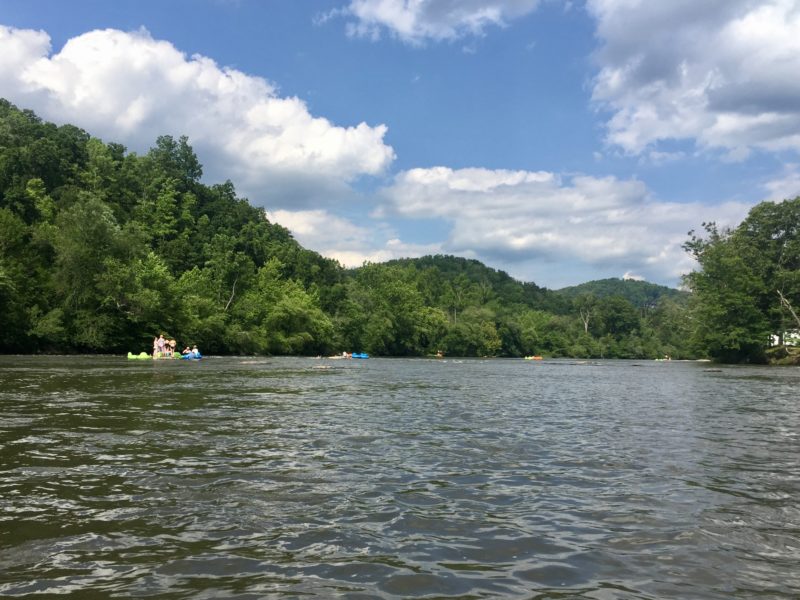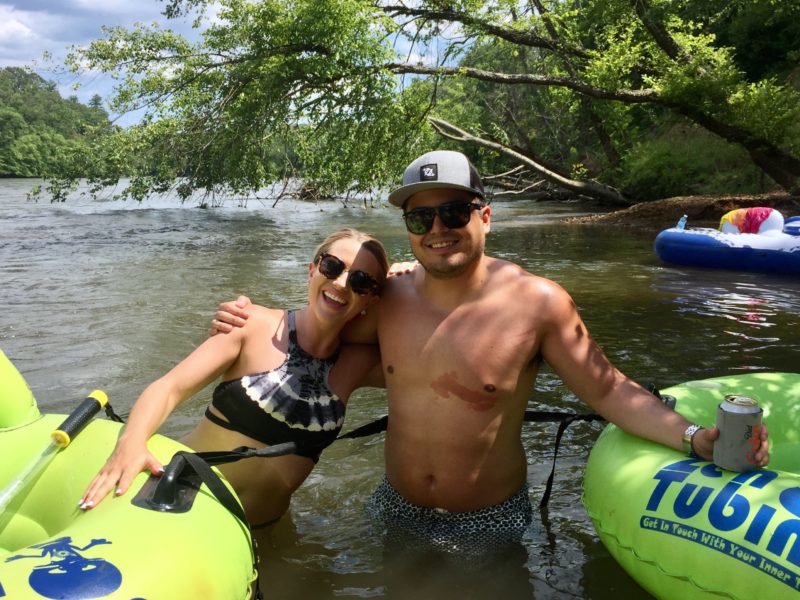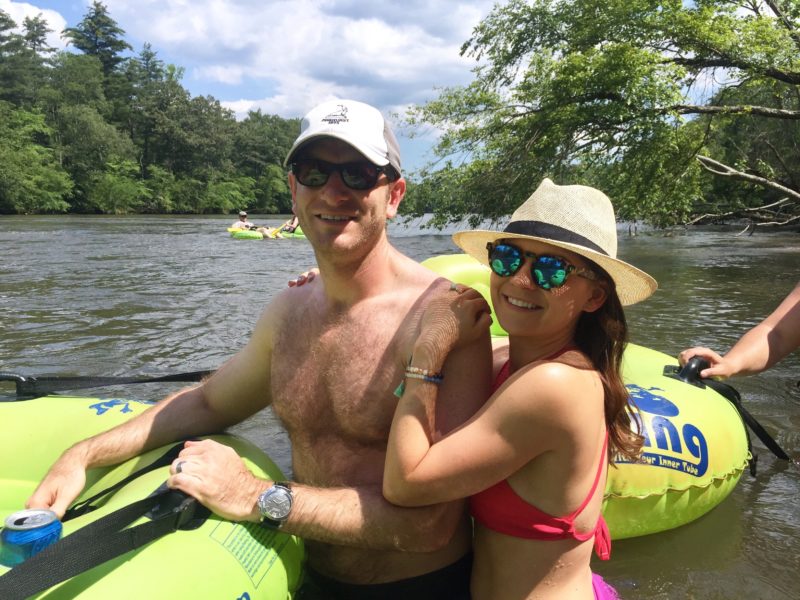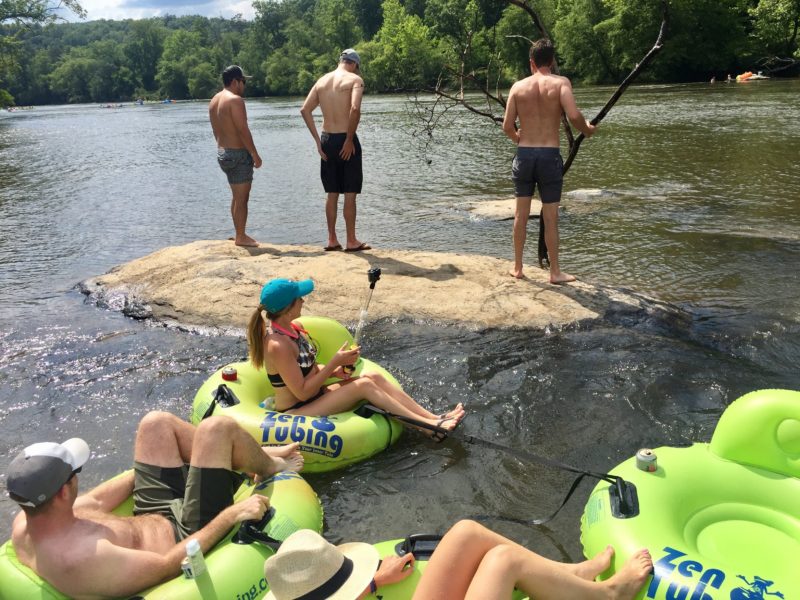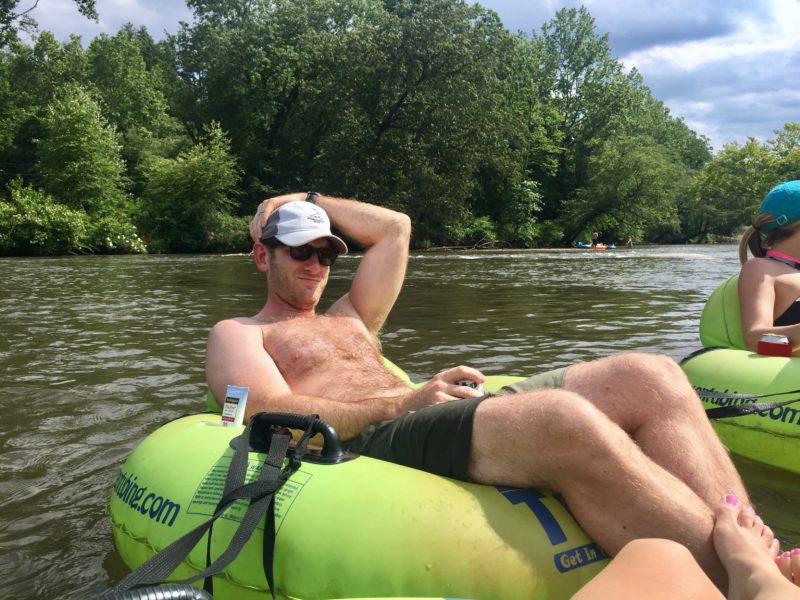 If you're visiting Asheville and are considering tubing (do it!!), I highly recommend Zen Tubing. They have 2 locations you can choose from (more artsy which goes more through central Asheville by breweries OR more nature, which is the one we did). It's $20/person and $5 for the cooler float. Once you get your tickets, they shuttle you to the starting point then you get your tubes and you're on your way. The rides generally take 2-2.5 hours, but it depends on water and weather conditions too. The tubes are super comfy- they have a closed bottom, a backrest and cupholder. The water is pretty shallow so you can get out at the shore if you want or park at one of the islands. We couldn't have had better weather and the water seemed a little cool at first, but it felt SO good to get in and cool off a little. This was the first time tubing for our whole group and everyone was already talking about how they want to go back… it was a blast!!