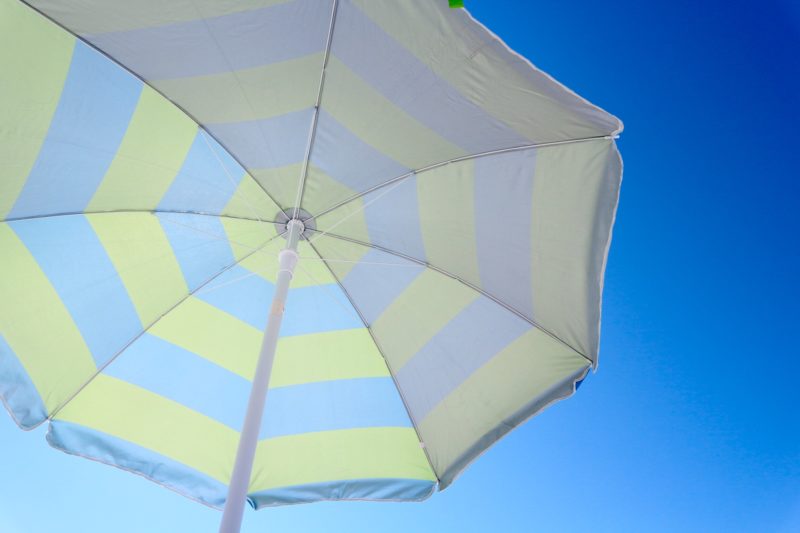 Don't y'all think vacations just come and go too quickly?! With all the excitement (and stress) of our upcoming move, a long weekend in Florida is just what Ryan & I needed. We didn't do anything too crazy but enjoyed lots of beach time (with SPF, of course), squeezed in some furniture shopping and spent some quality time with the in-laws. I thought I'd share a few snaps from our weekend and FYI, Naples is seriously one of the most beautiful places. See for yourself!
One of my favorite things about Naples is how lush, green, and well-manicured it is. Everything is so colorful and you truly feel like you're on vacation as soon as you step outside. After breakfast on our first morning, Ryan & I went on a little walk through the neighborhood and checked out The Village Shops and lusted over all the gorgeous houses. The one pictured below = goals!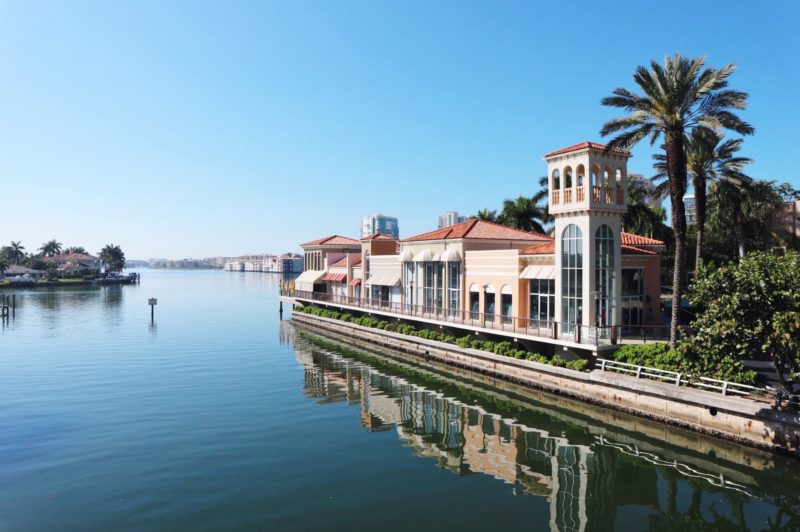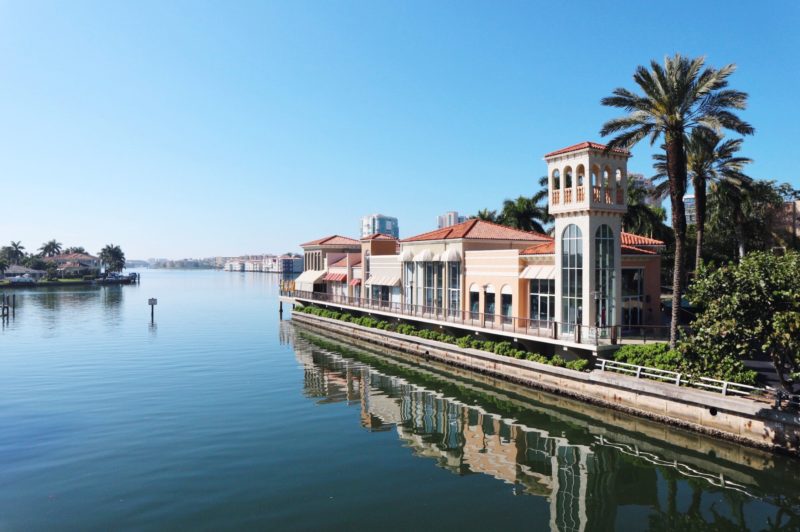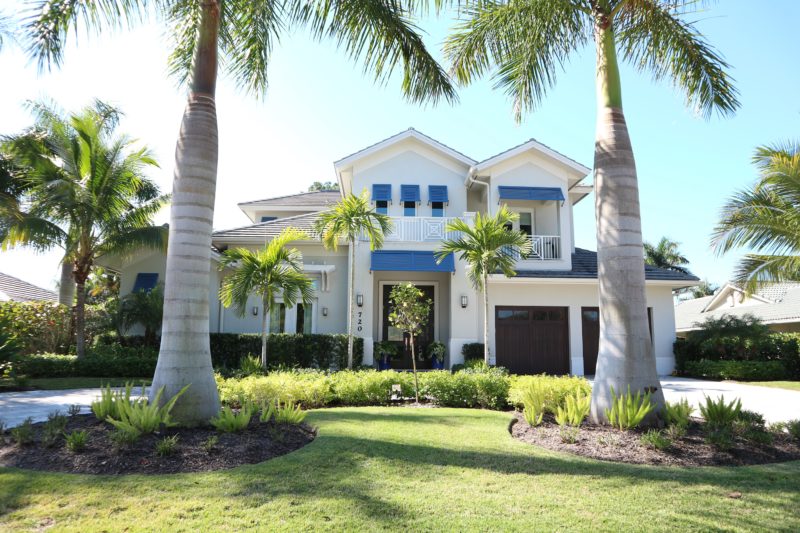 It was mid-80s and sunny all weekend which made for perfect beach weather. It still blows my mind how tan people are in Florida and here we were with our SPF 40 and beach umbrella. I did get a spray tan before the trip though… so worth it!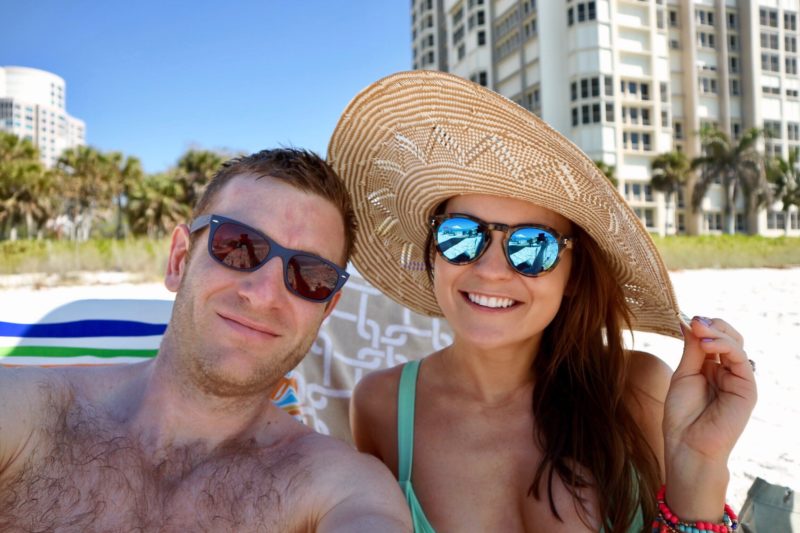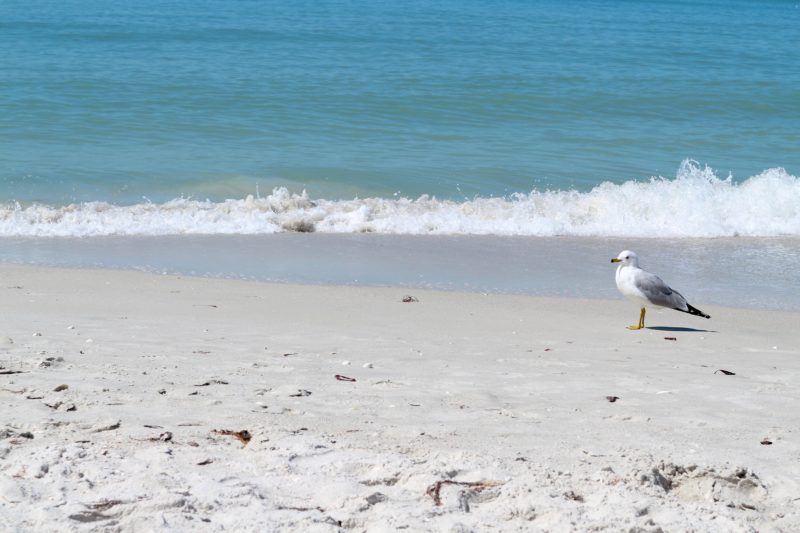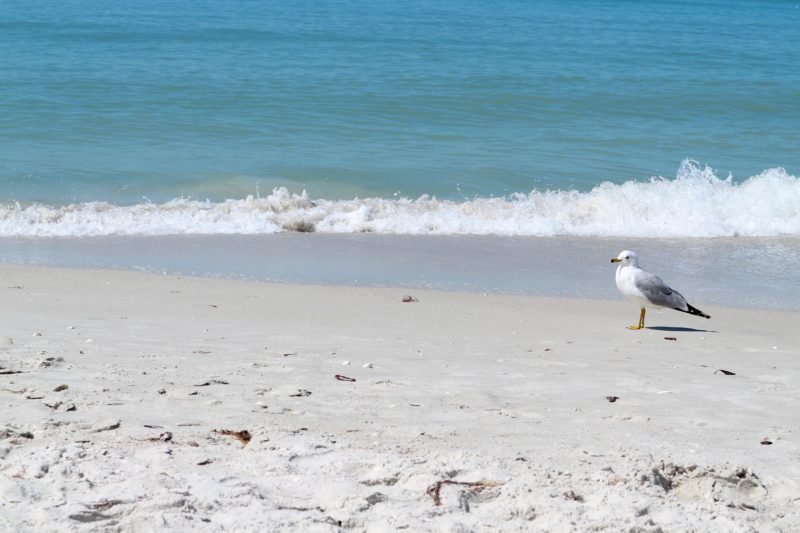 Before dinner we went to walk around Fifth Avenue, the main street in Naples. Here you can find tons of boutiques and endless dining options. It's lined with palm trees and colorful buildings- quintessential Florida!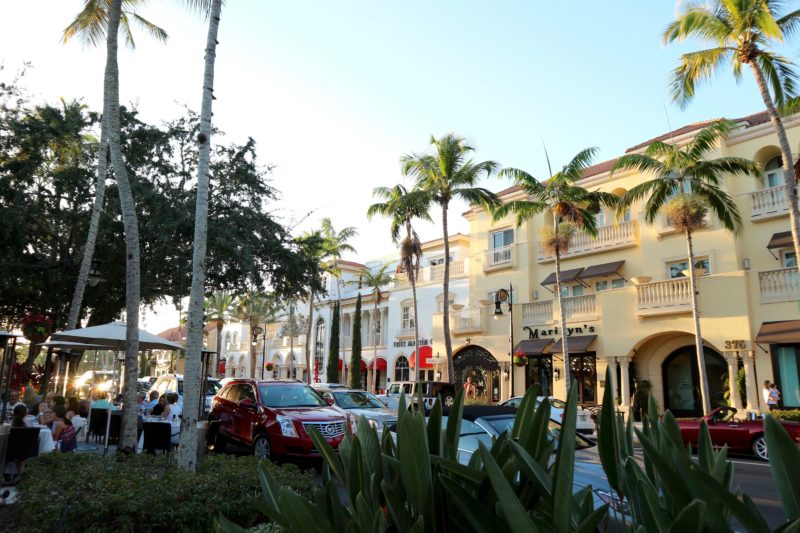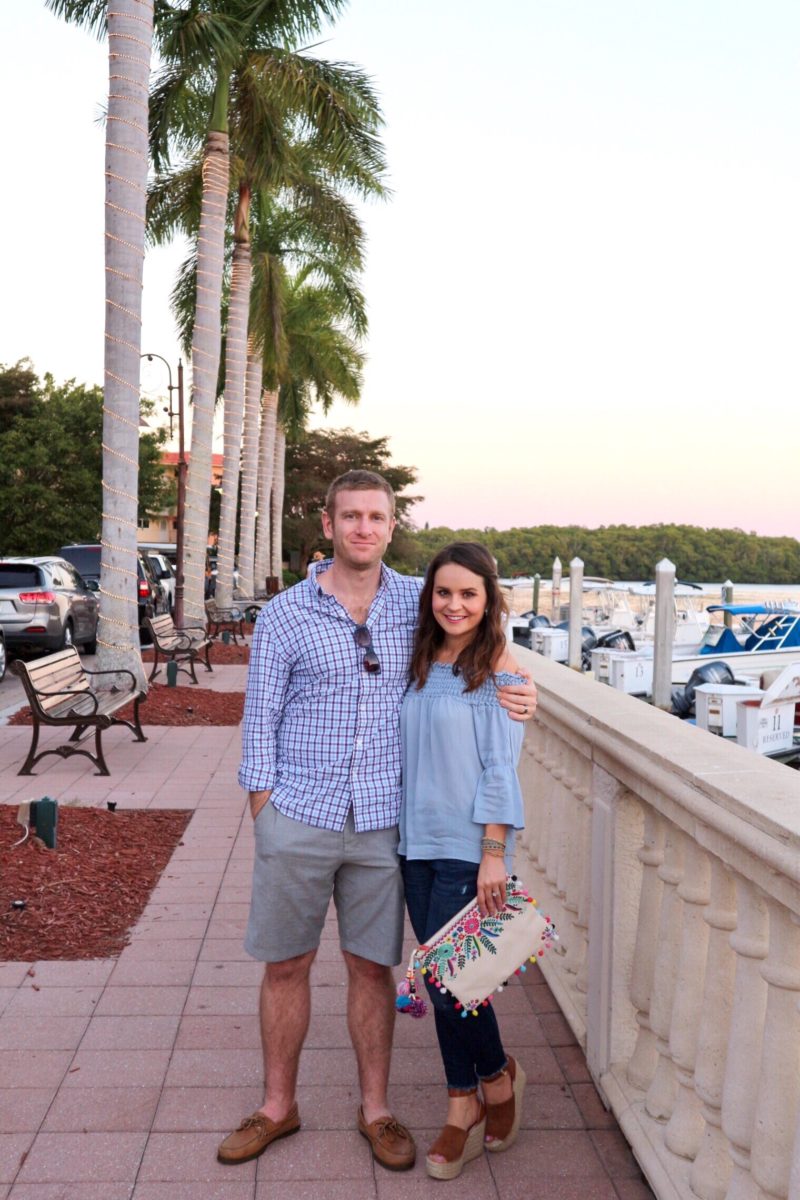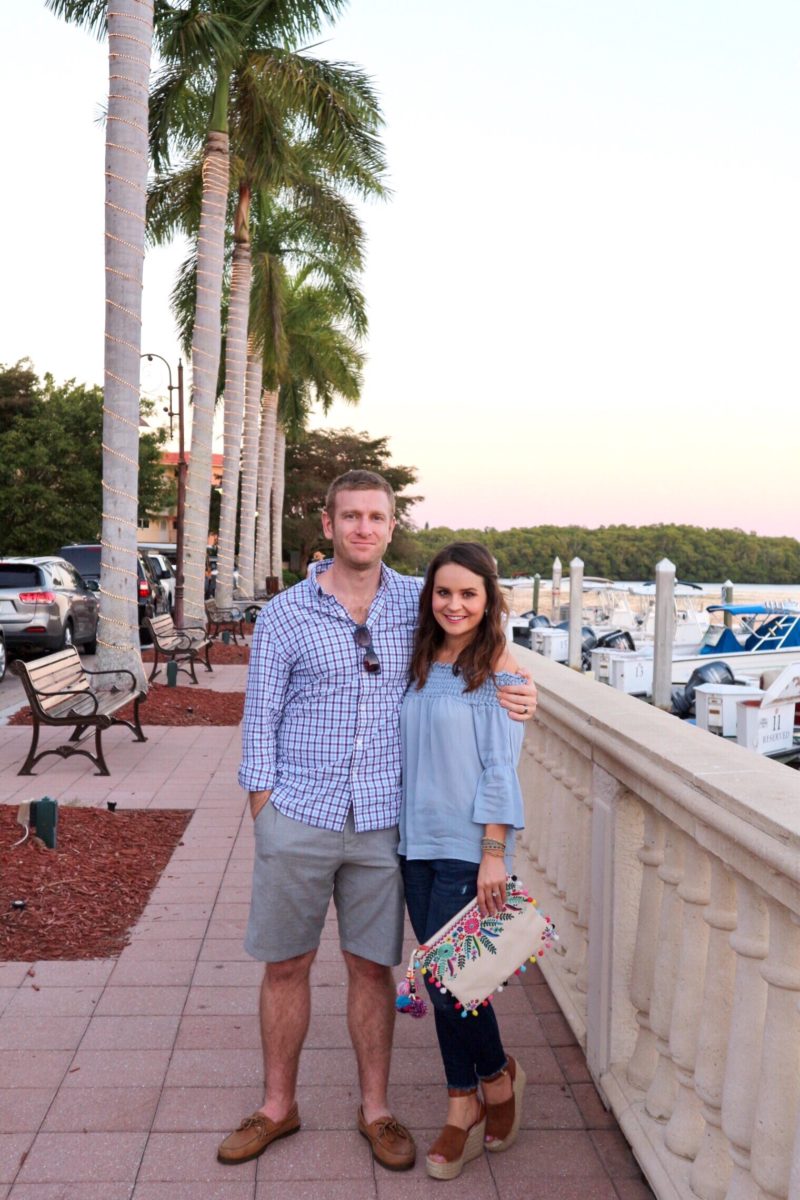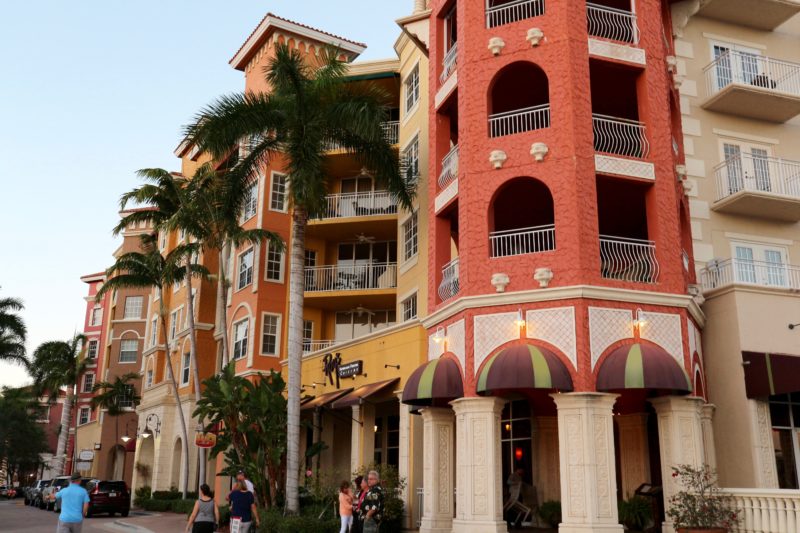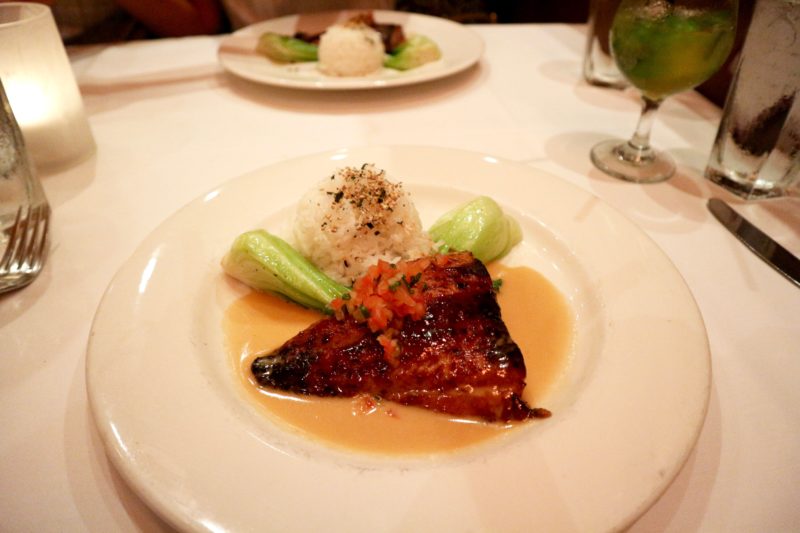 And it's not a visit to Naples without reservations at Roy's, our favorite Hawaiian restaurant. We make sure to have dinner there every time we visit and it never disappoints. They are known for their signature butterfish that tastes even better than it sounds. Highly recommend this place if you love seafood and you can find several around Florida, California and Vegas.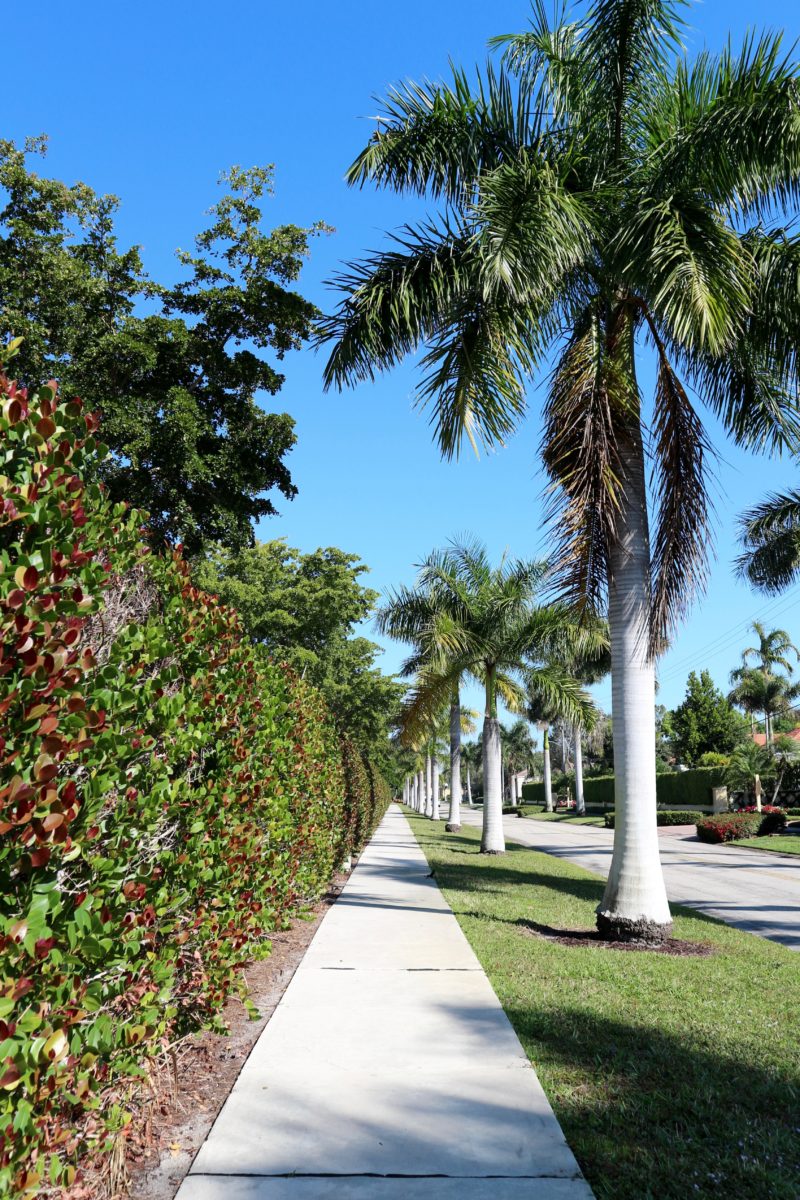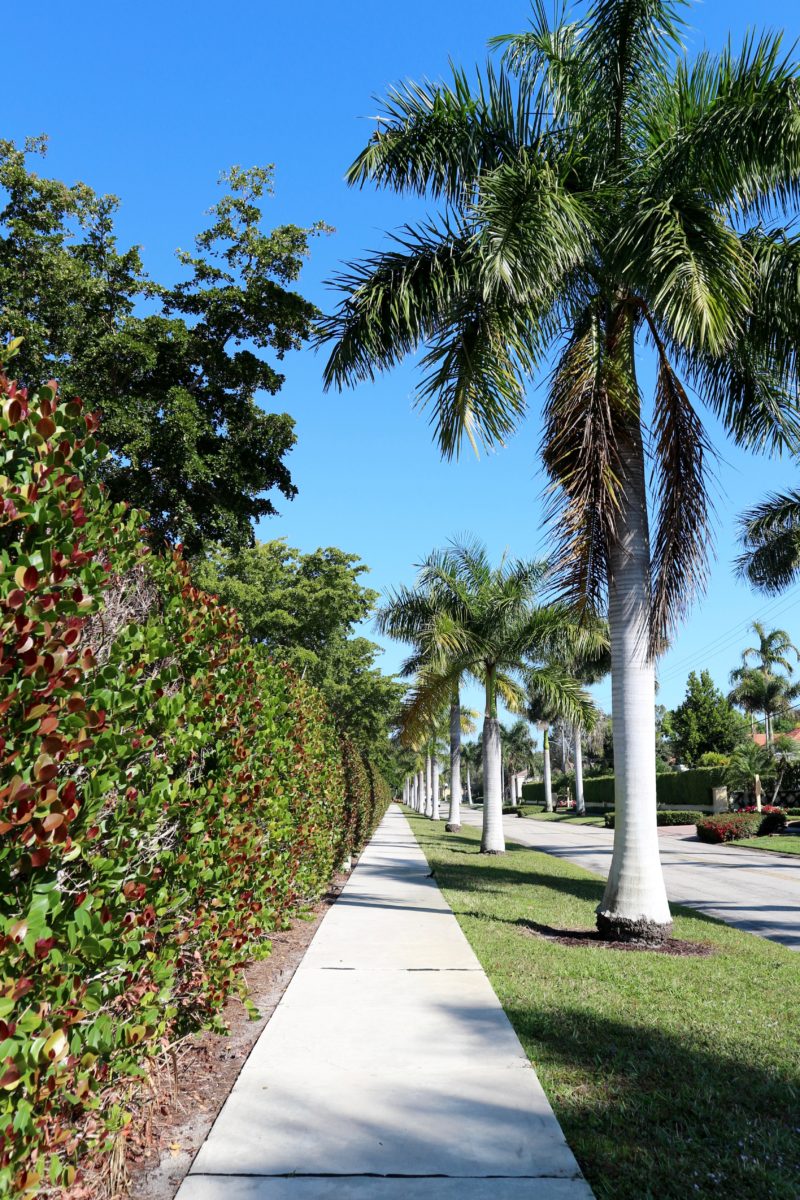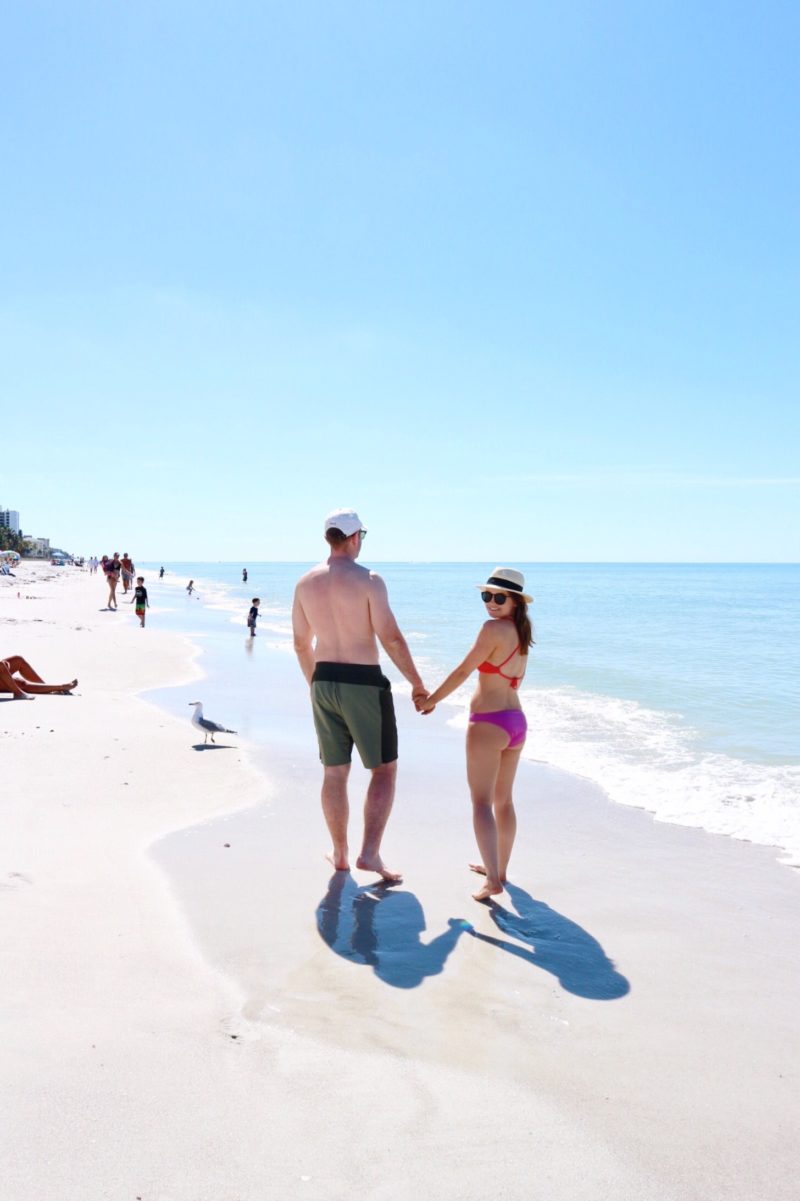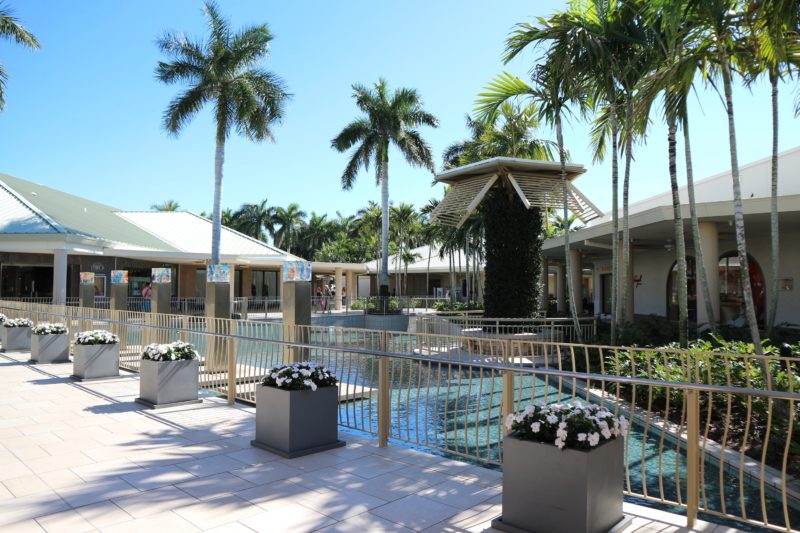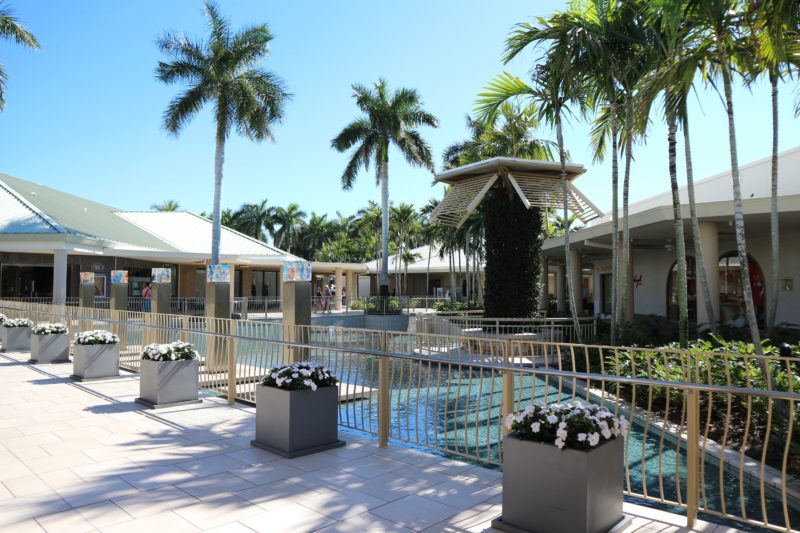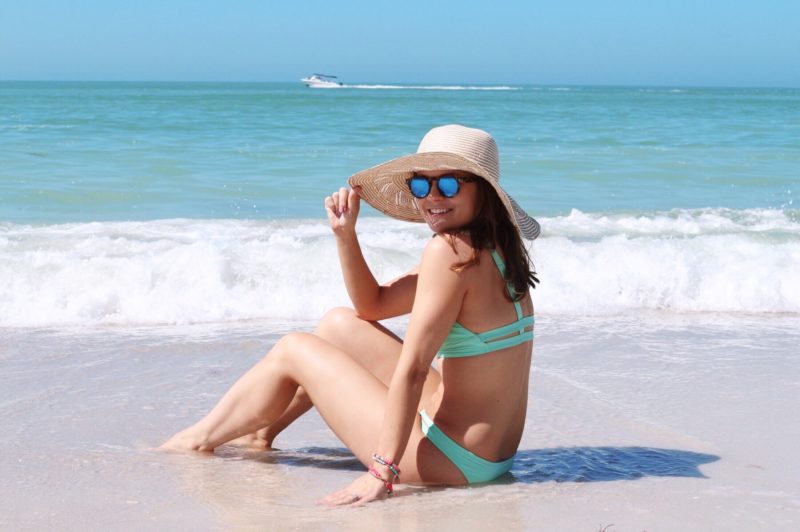 A LITTLE TOWNHOUSE UPDATE…
On Wednesday, we had the walkthrough for our townhouse and while a few things definitely need to be fixed, I LOVE how it turned out overall and can't wait to move in. This is my first time going through the home buying process and it's frustrating when you go in and see some things haven't been done the right way, but from what I hear that's the norm when building. Most of our issues were paint/cleaning up caulking and they said it should be quick to fix. However… we were scheduled to close next Tuesday and now it's looking like it will be pushed back a few days. 🙁  We don't have all the answers and hopefully it will just be moved to Wednesday because we have a lot already scheduled the first few days after closing (painters, appliances, TV/internet, furniture) and I'm off next weekend so I'd REALLY like to be able to move when we were supposed to. I know there are always hiccups and some things are just out of our control, but I'm just ready to sign the papers and get in there!
Thanks for reading and hope y'all have a great weekend!