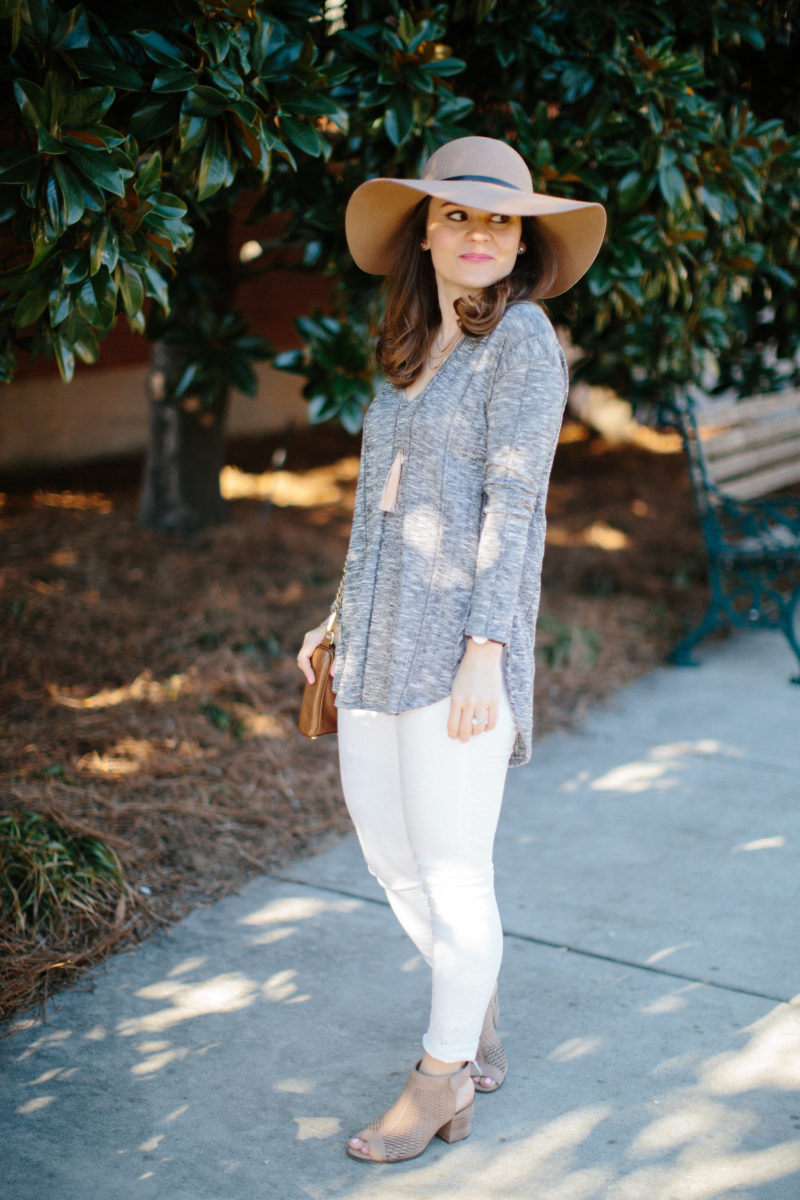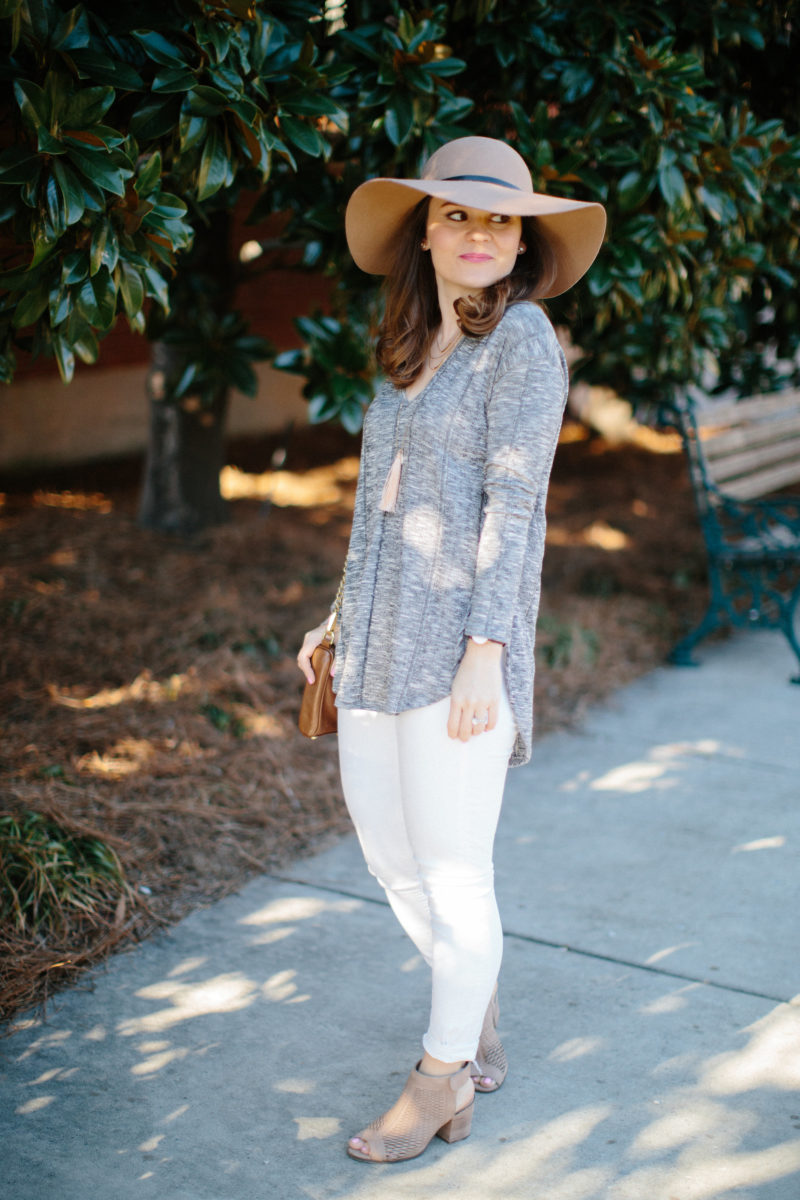 Oh hey, humpday! I hope everyone had an enjoyable Valentines Day, no matter how you celebrated. I've been battling a cold for almost a week now and I hate that I didn't feel 100% but Ryan & I still had a great first married V-Day. He woke me up with a sweet card, chocolate covered strawberries and we finished out the day with an amazing dinner at Stoke at the Marriott Center City. If you saw my snaps, then you know that for dessert we had THE largest donut I've ever seen. Y'all it was insane… 1 pound of sugar and Bavarian cream covered goodness. Anyways, today I'm sharing an easy casual look to take you from winter to spring!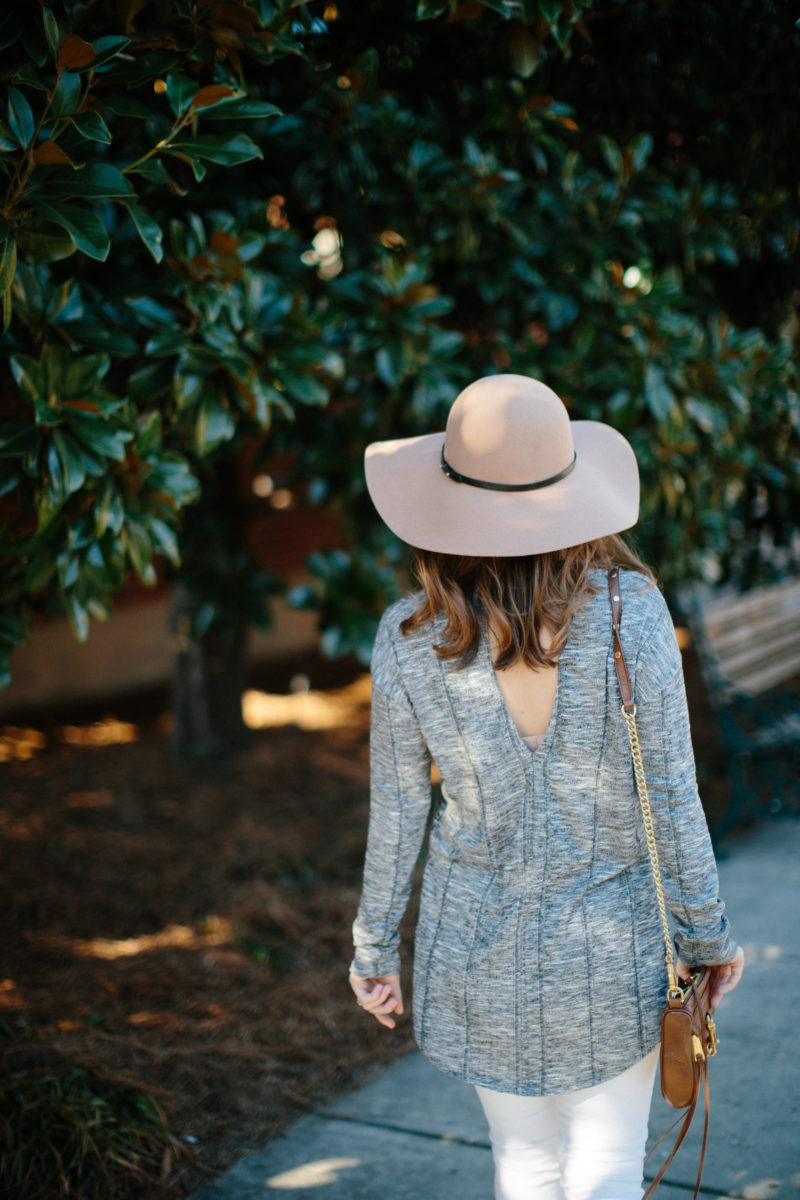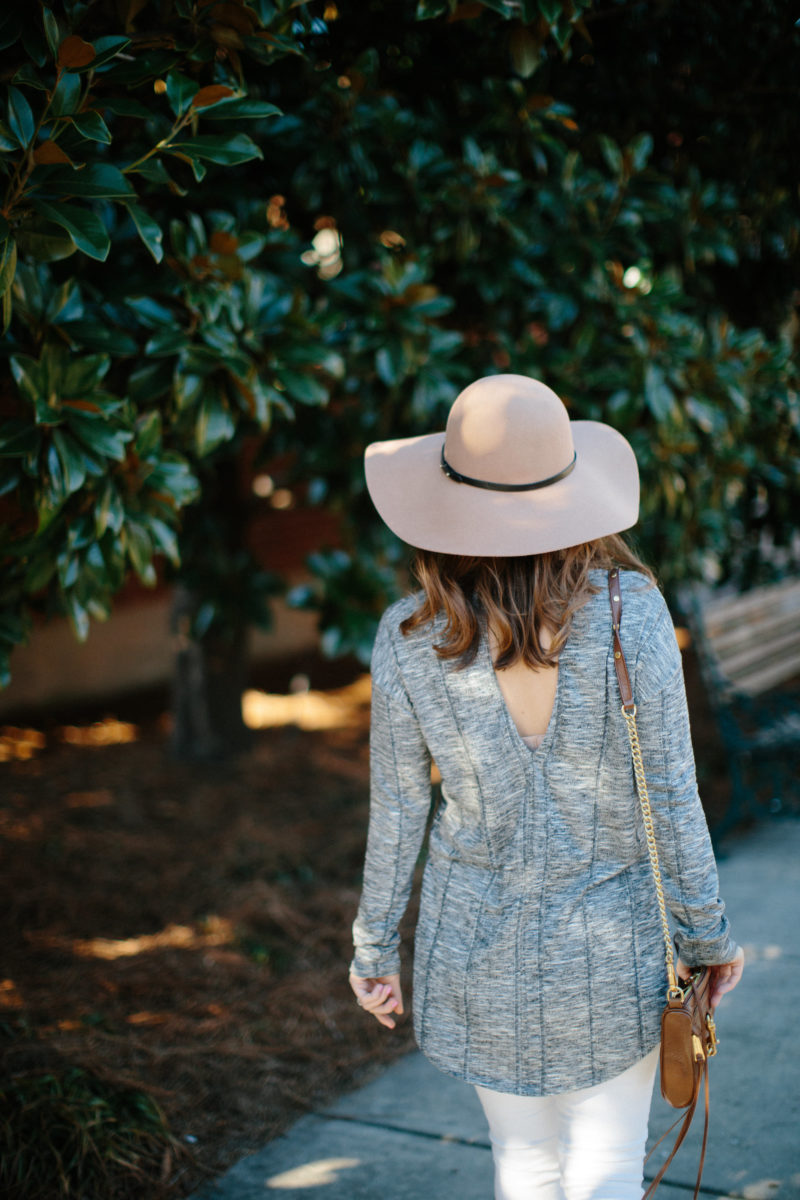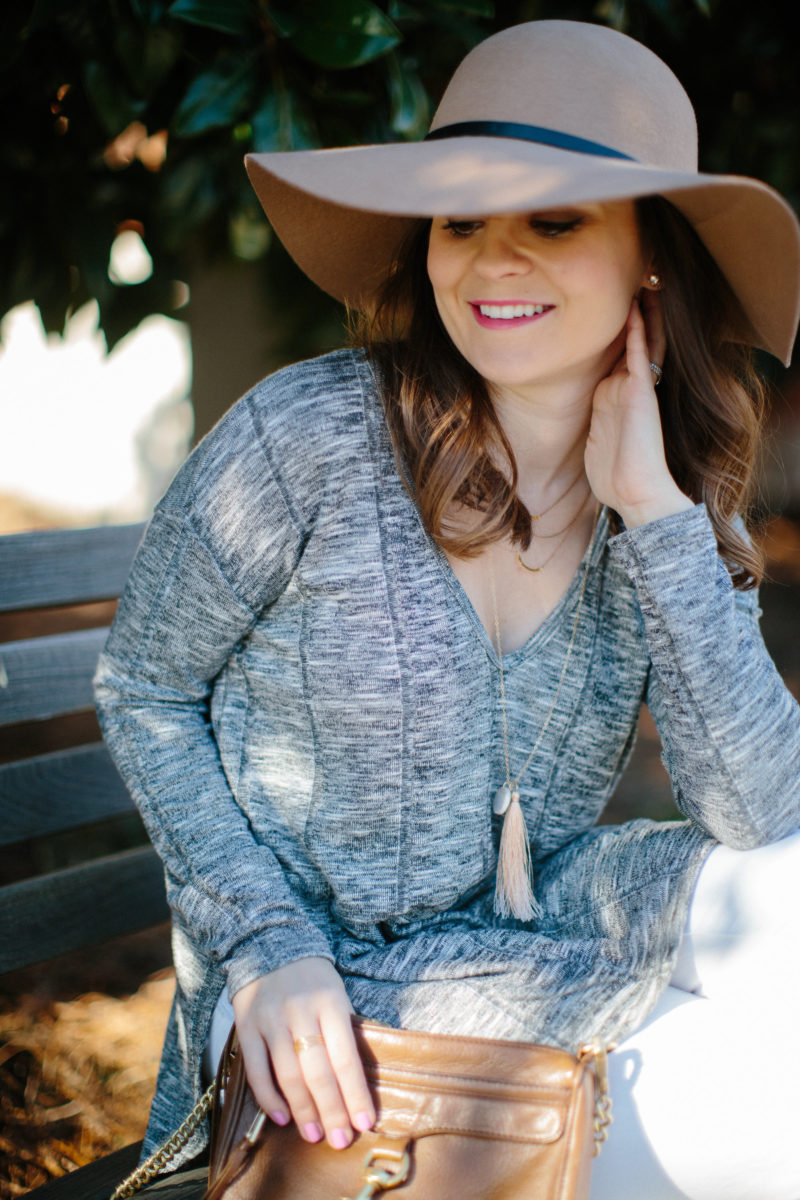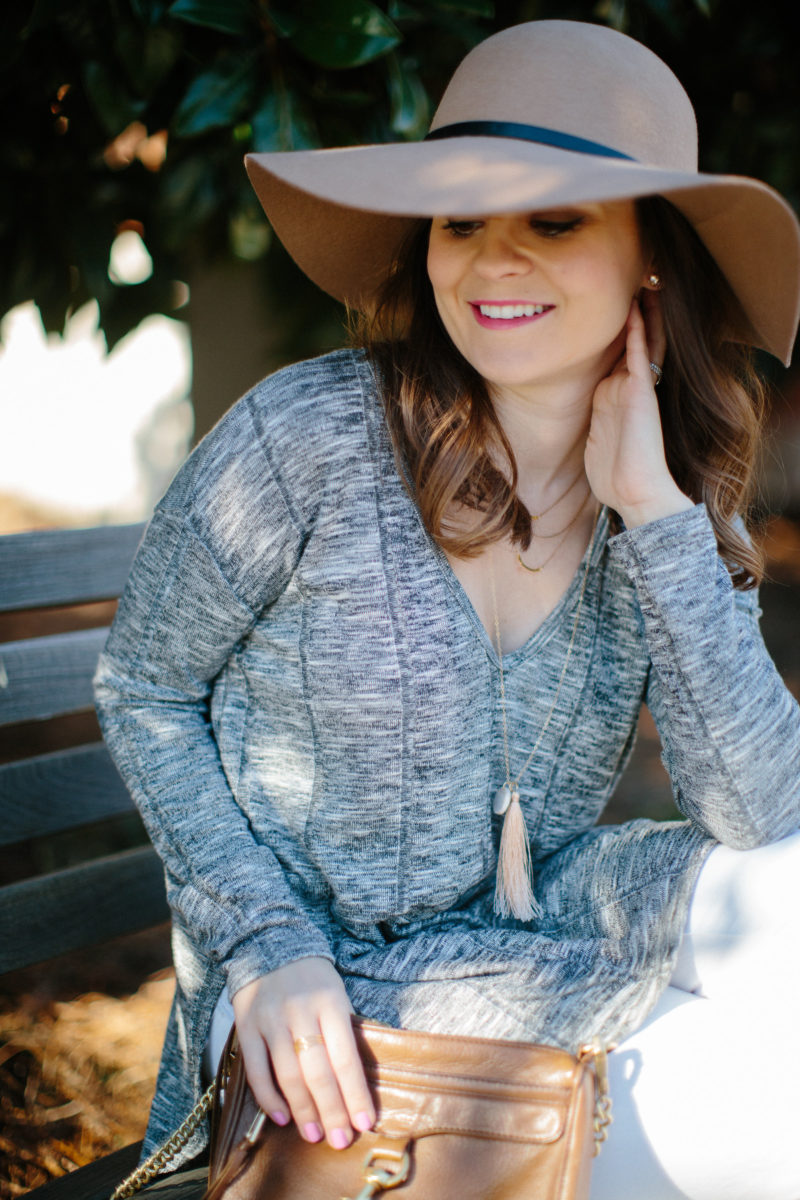 This look is a simple neutral spring transitional outfit as these winter days slowly start to warm up. You first saw this grey v-neck tee in this post and unfortunately it just sold out the other day, but I've linked a few similar options here and here. As opposed to pairing it with leather leggings, a pair of white jeans brightens it up a little and makes it more warm weather friendly. And I'm so glad that it is now perfectly acceptable to wear white denim all year round because… this girl is way to impatient to wait until Easter!
This is such an easy outfit for running errands or meeting girlfriends for lunch- it doesn't require much effort but still looks put together. I kept everything pretty neutral with my crossbody bag and go-to booties and threw on my favorite charm necklace from Moon & Lola. I got it in Charleston last year (hence the pineapple) and am hoping to add some more charms to my collection soon!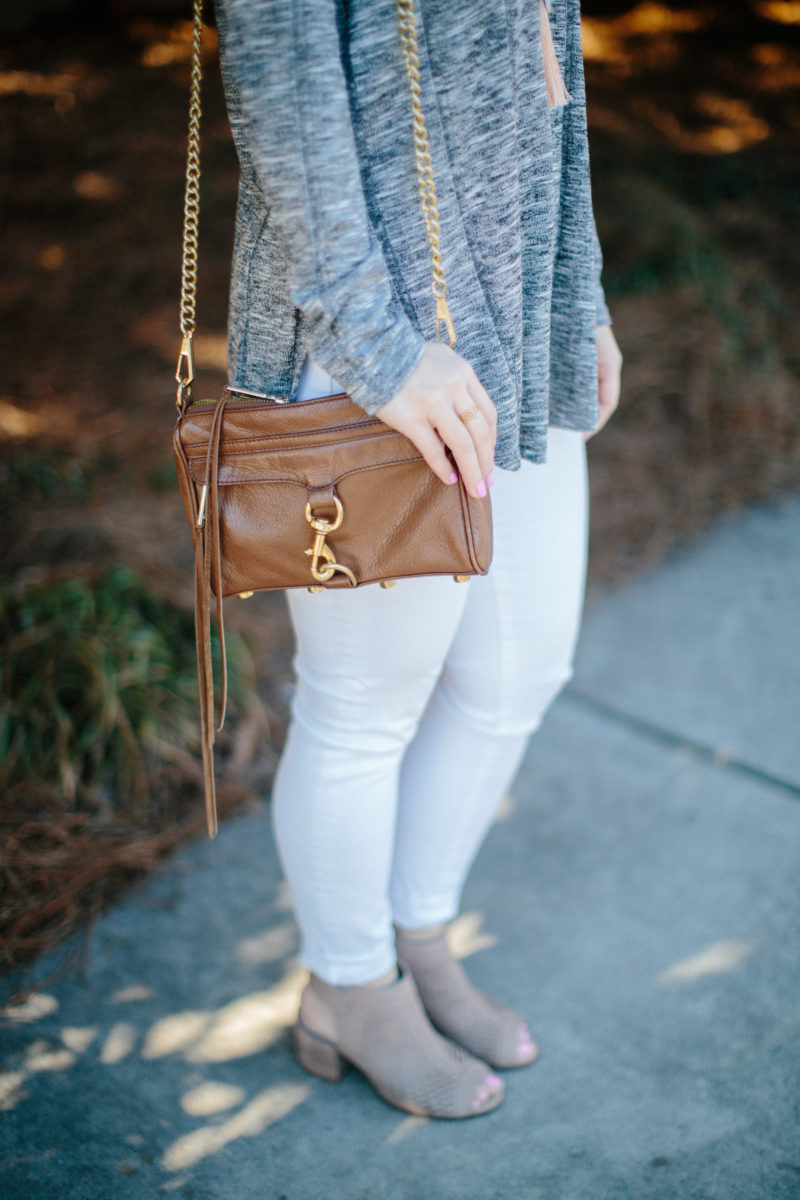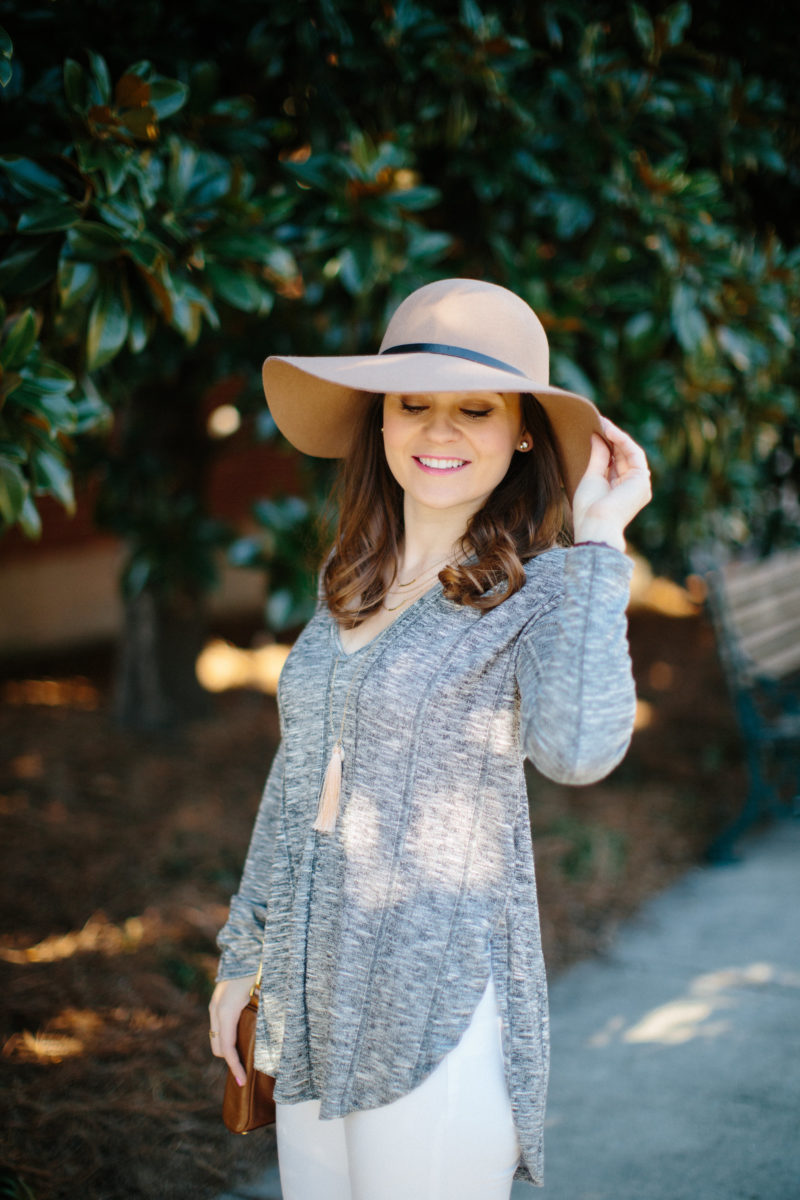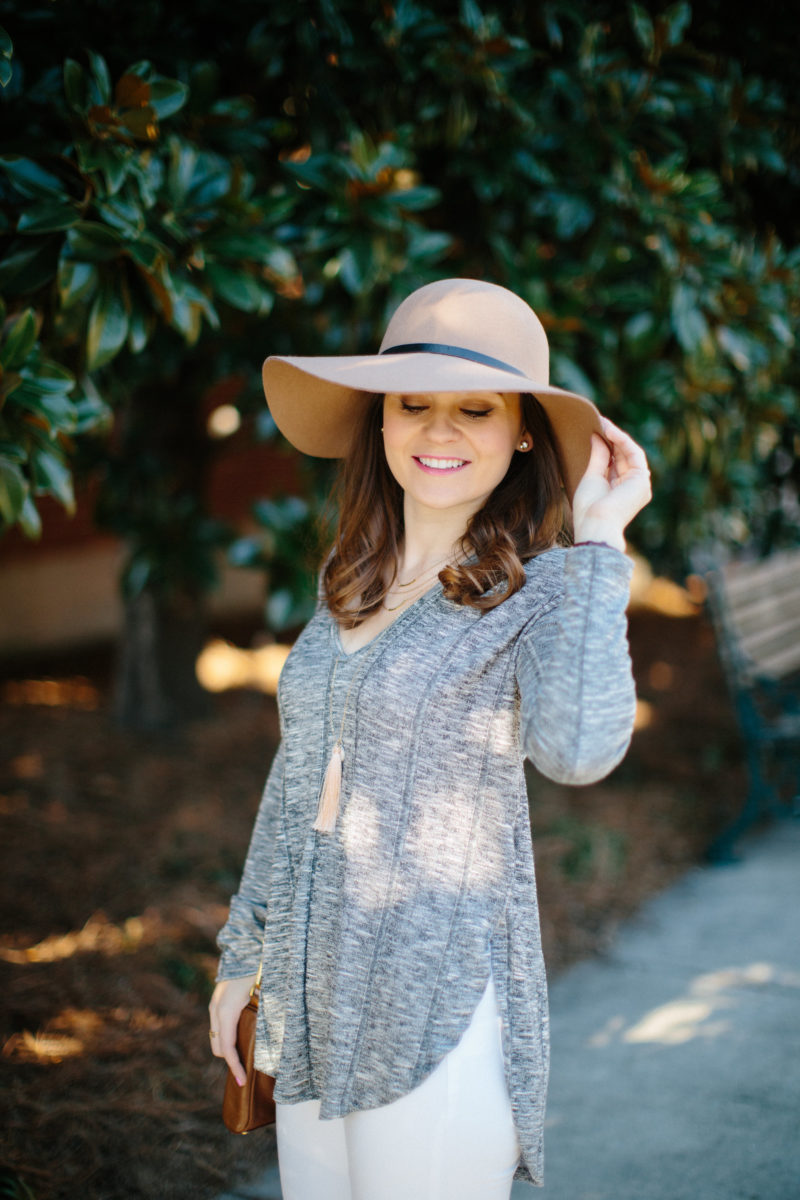 Lush v-neck top (similar here and here) // Articles of Society white jeans // Vince Camuto peep toe booties // floppy hat (similar) Moon & Lola charm necklace, c/o // Rebecca Minkoff crossbody bag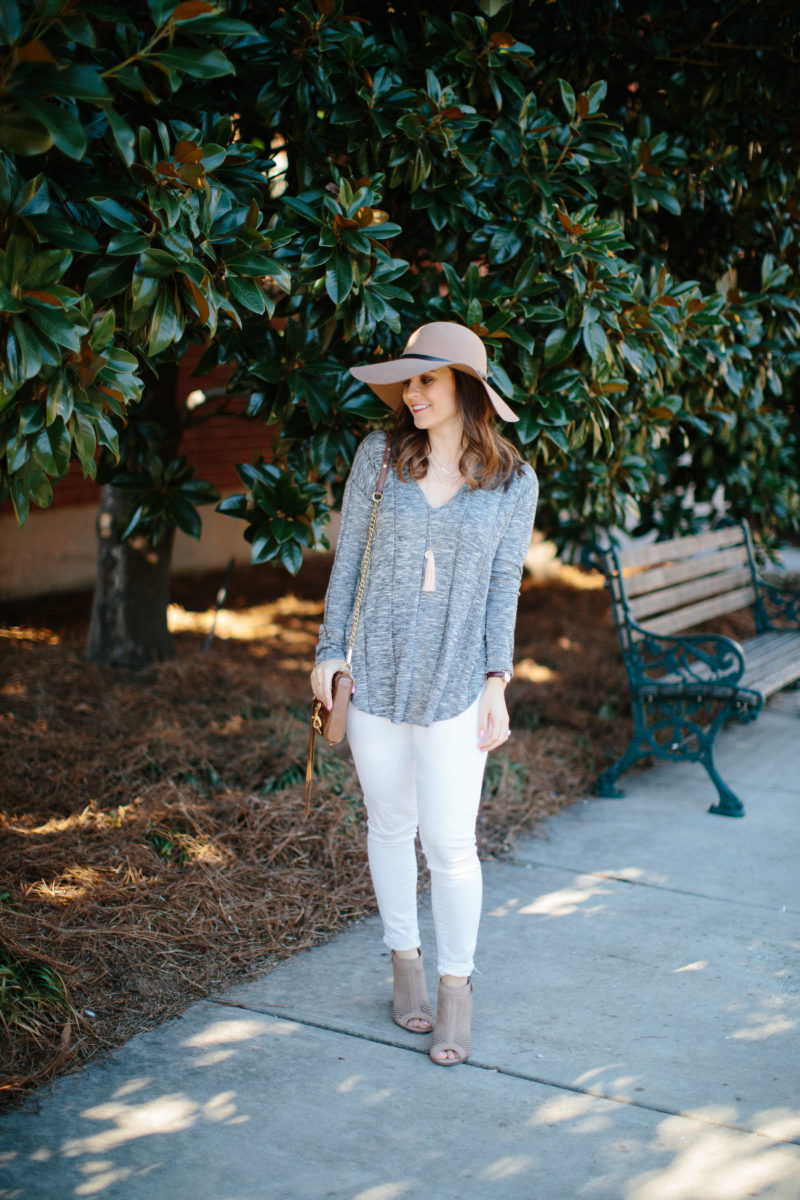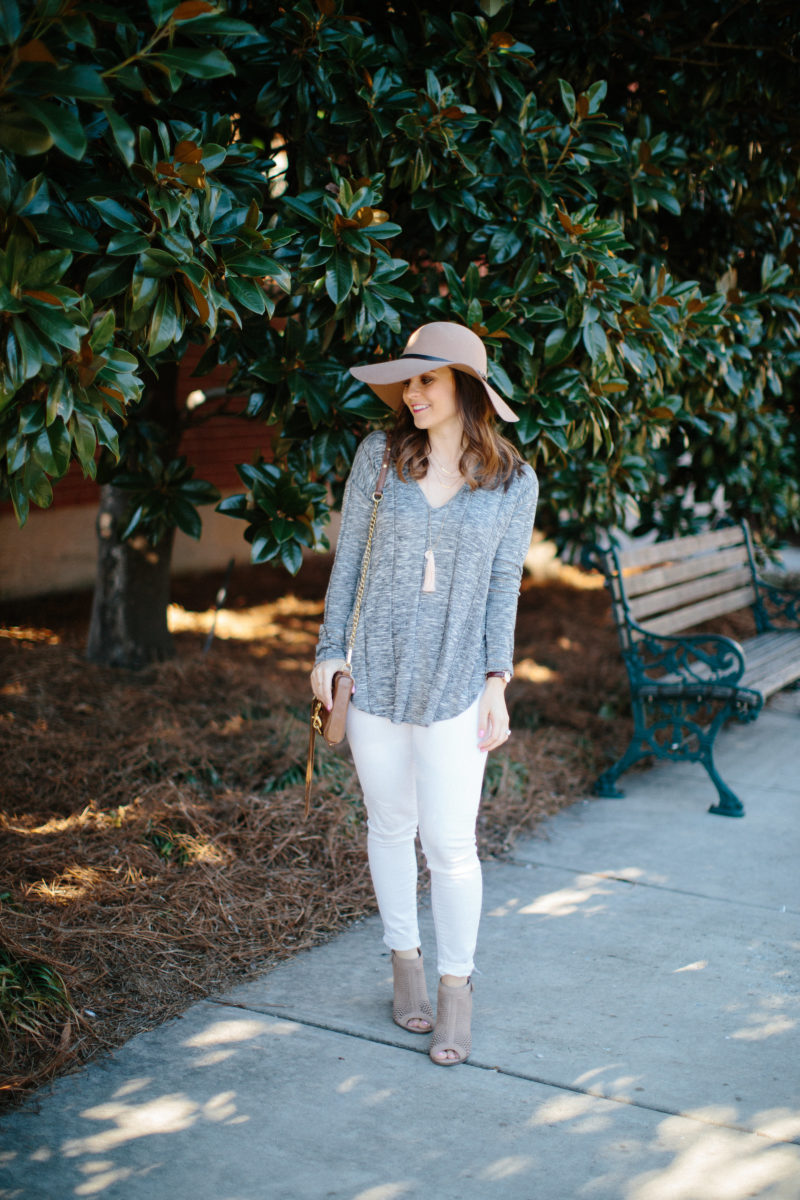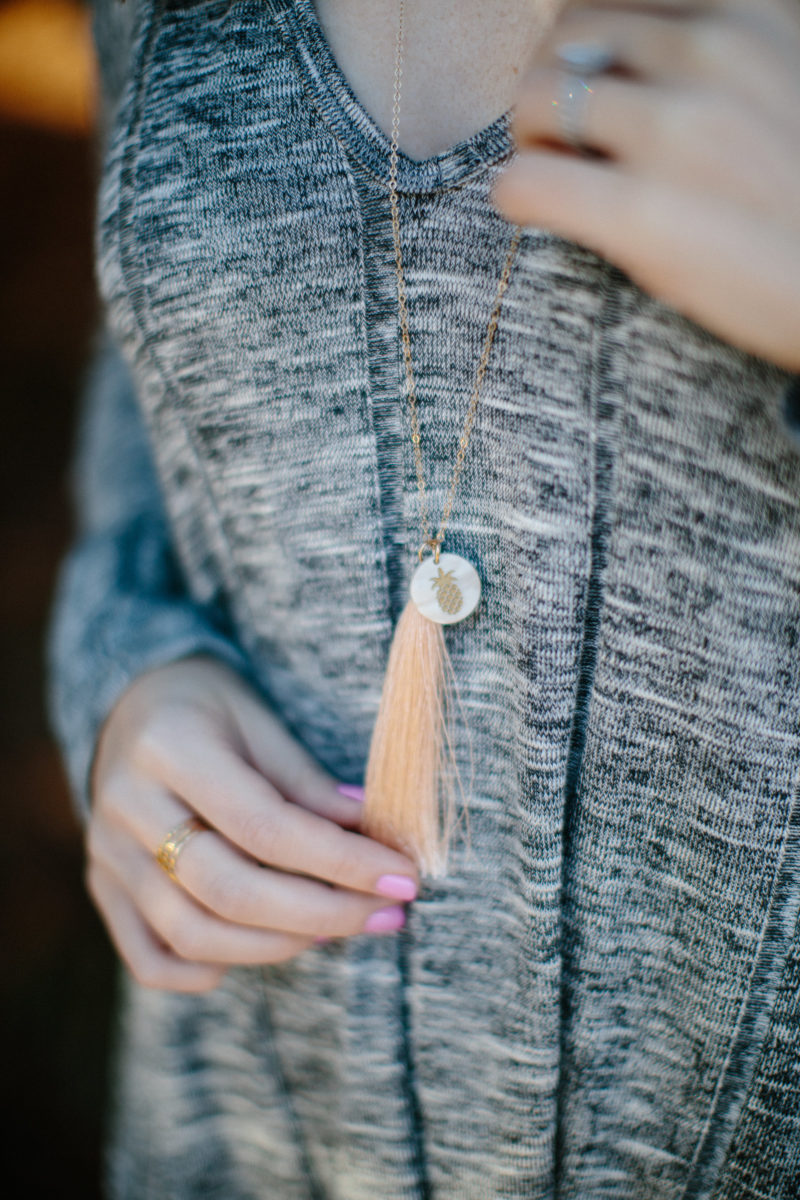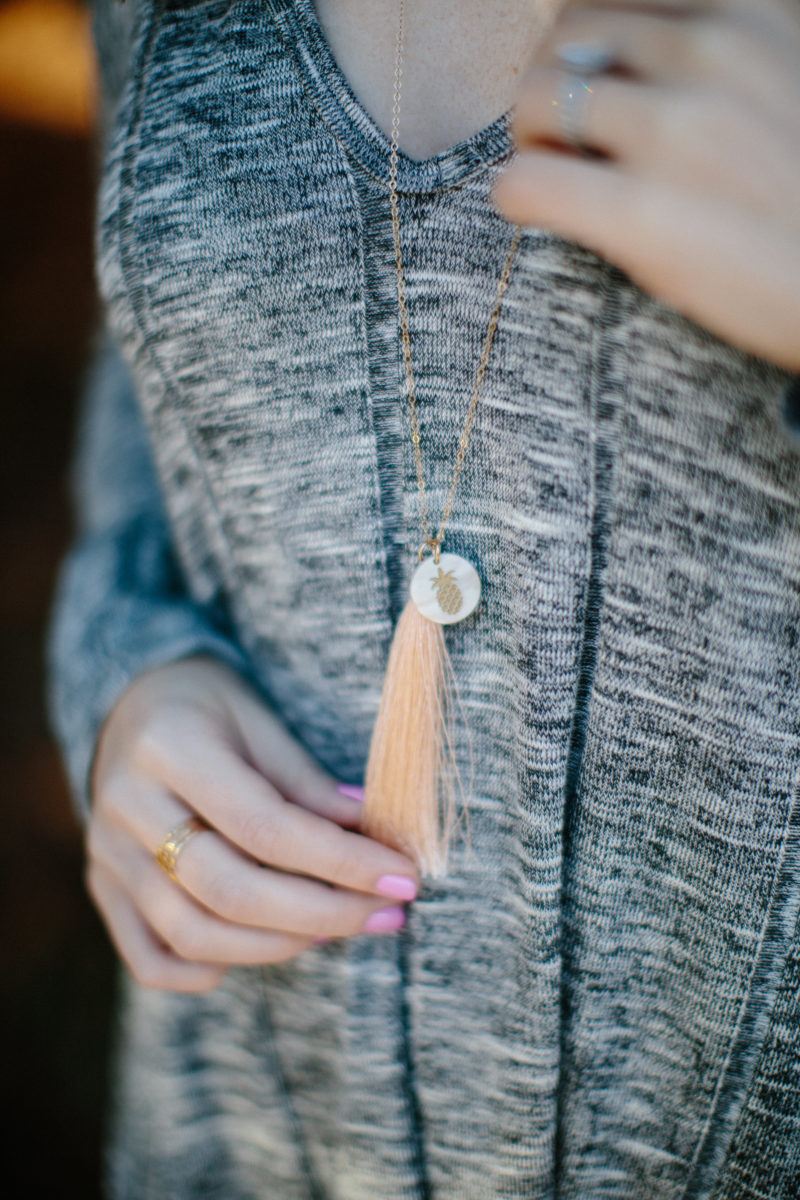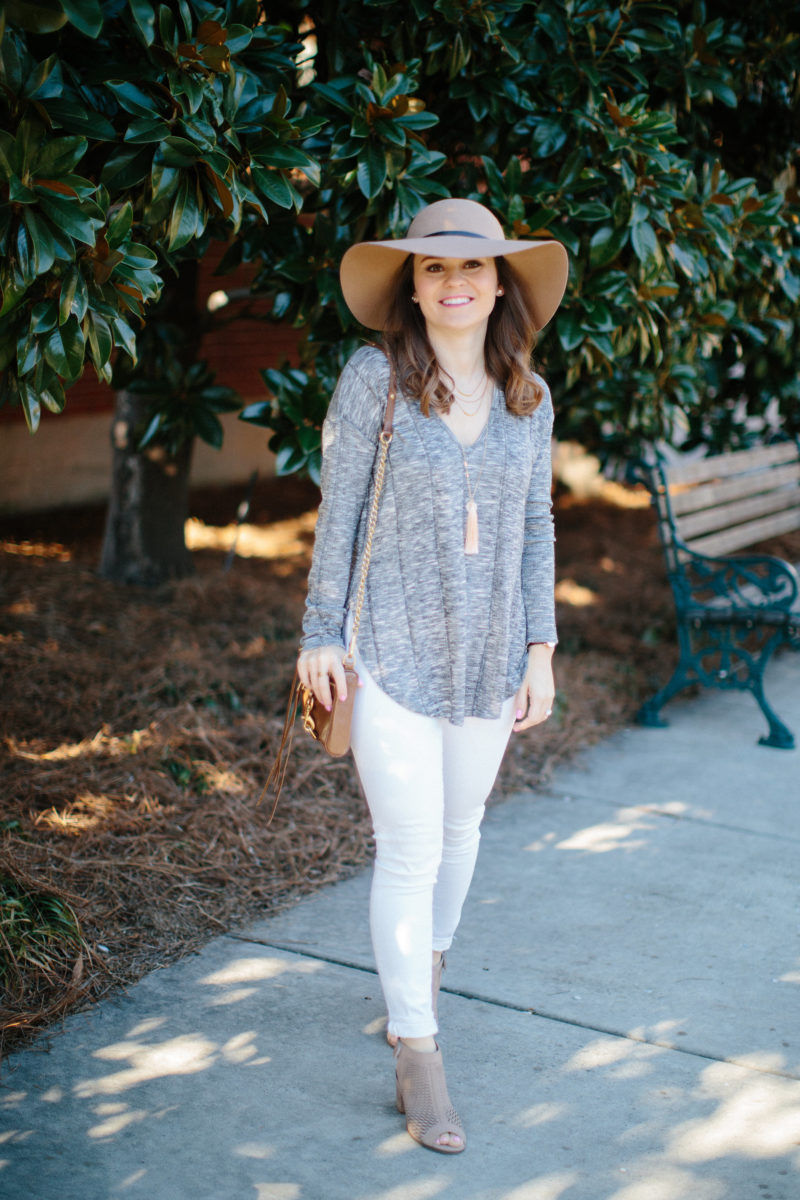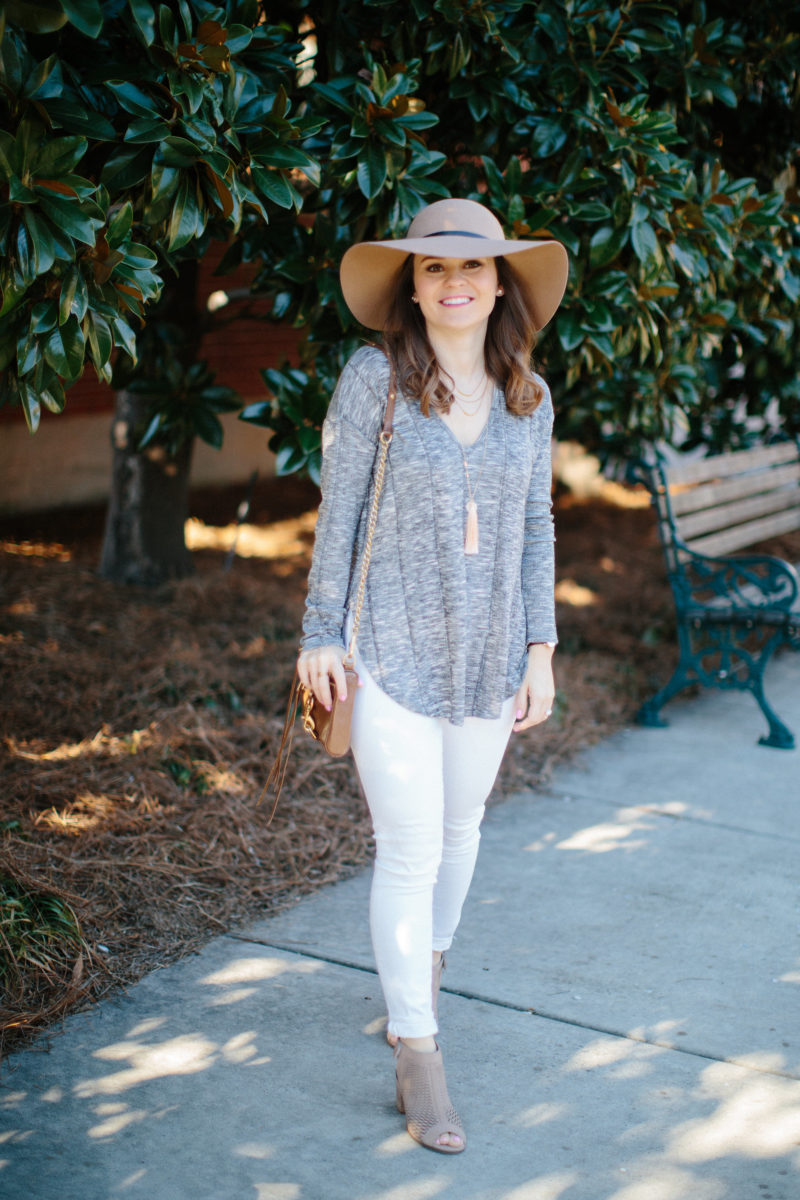 Today I'm off to the eye doctor for my yearly exam and I may talk to him about Lasik. I've wanted it for a while and it would be SO nice to wake up and be able to see, but something about surgery to the eyes freak me out!! Have any of y'all had it done and what did you think of the results? I'd love to hear!!