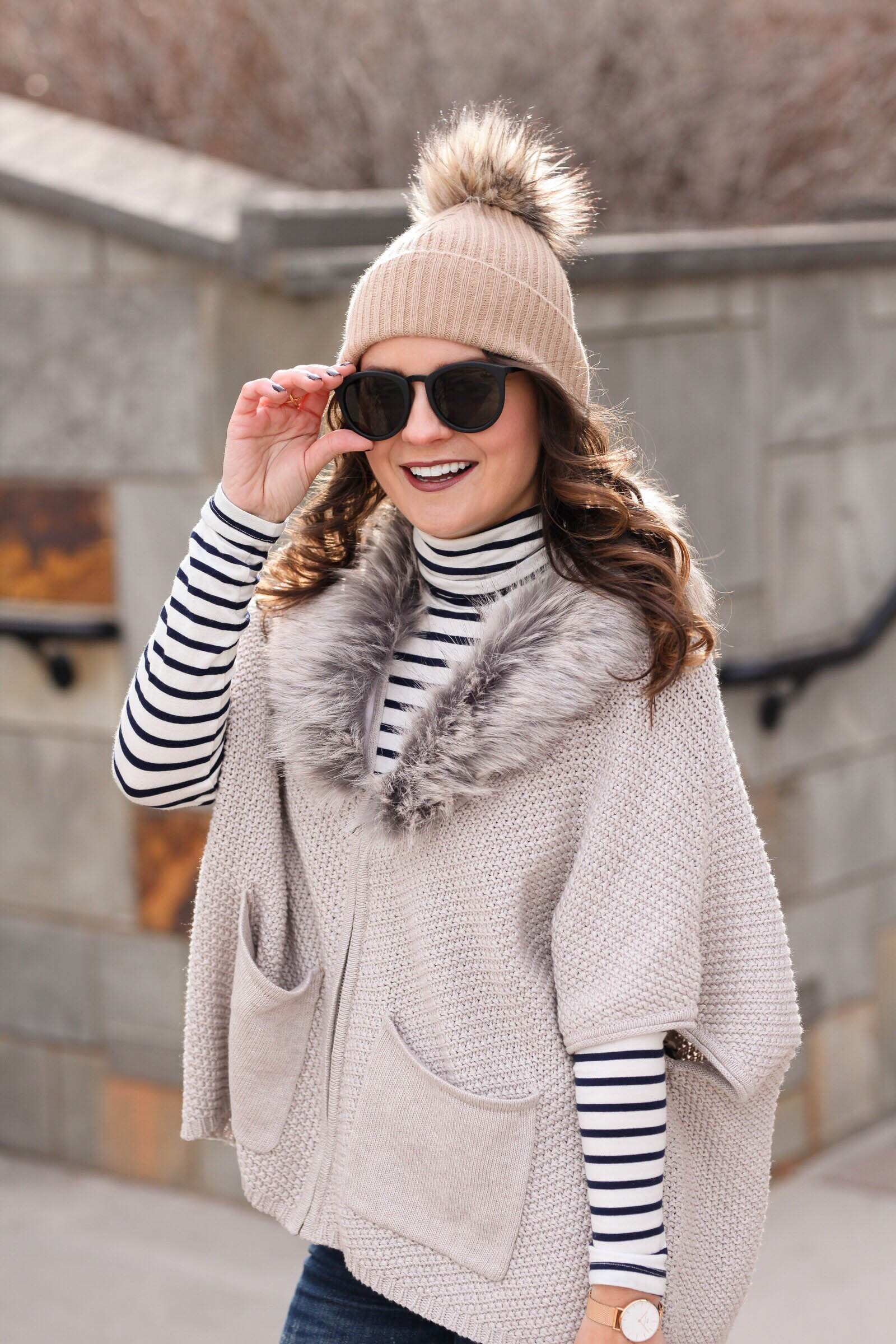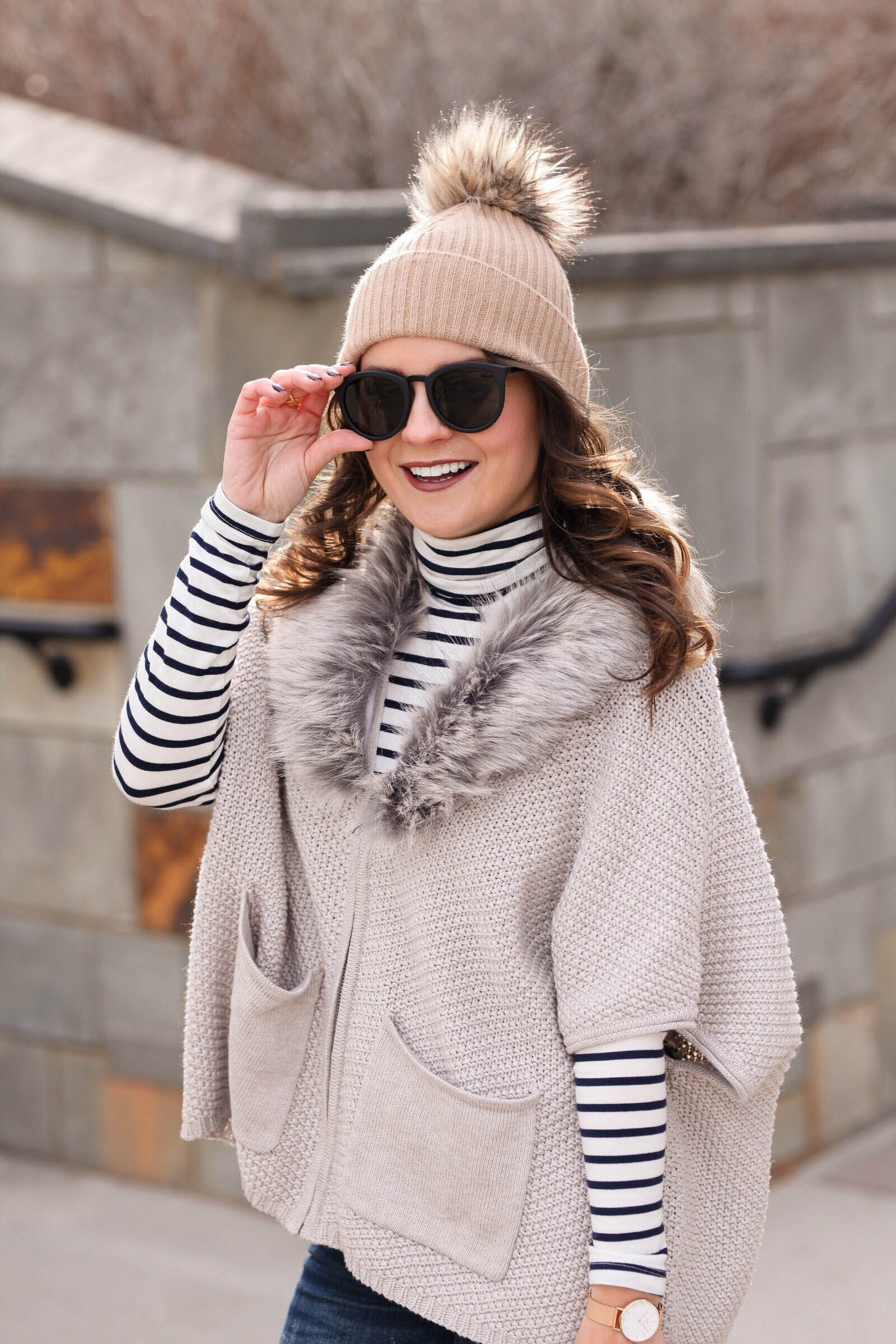 Just when it was starting to warm up in Charlotte last week, now it's snowing!! For today's post, I'm sharing a super cozy yet put together outfit and my sweater, jeans and boots are ALL on sale!!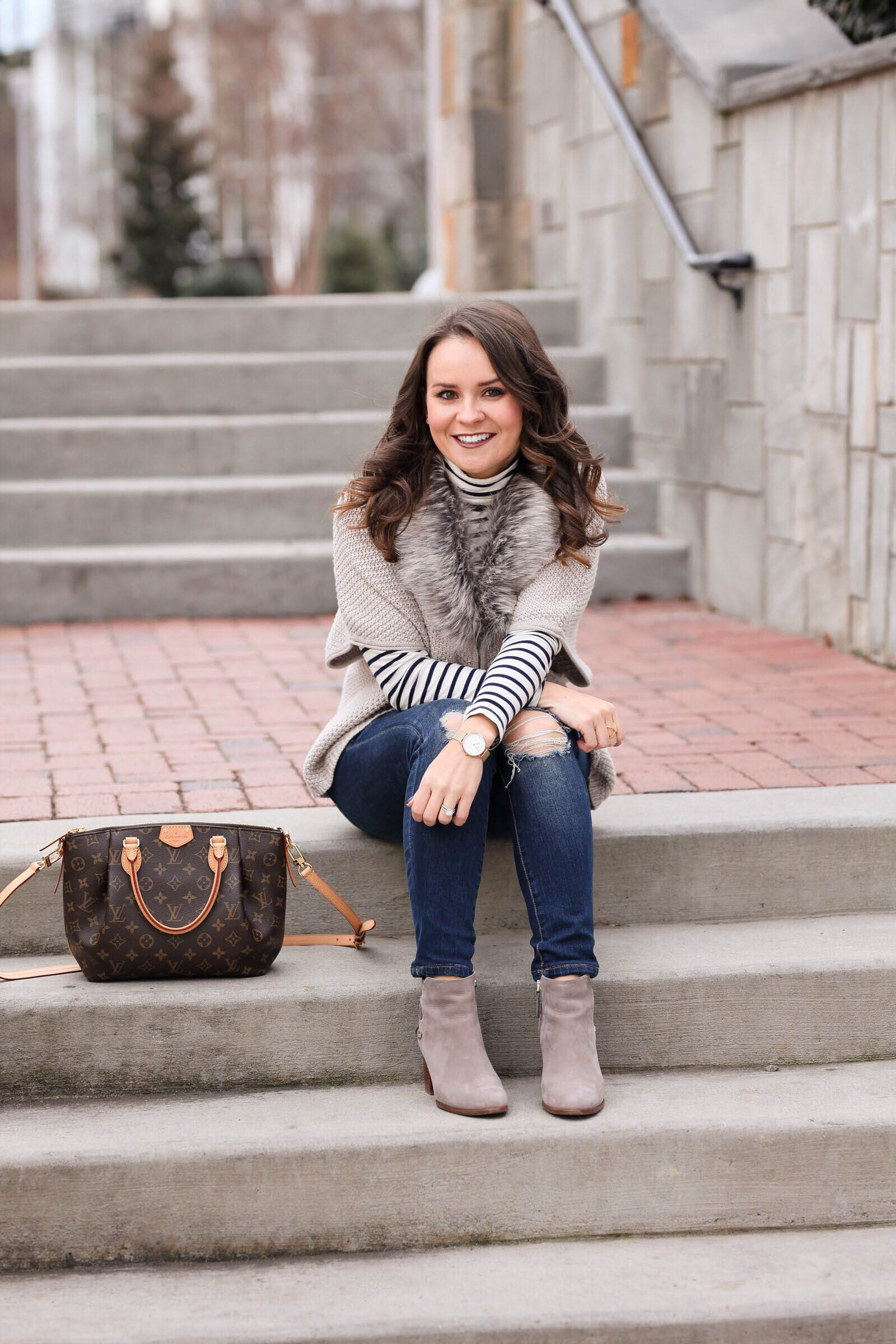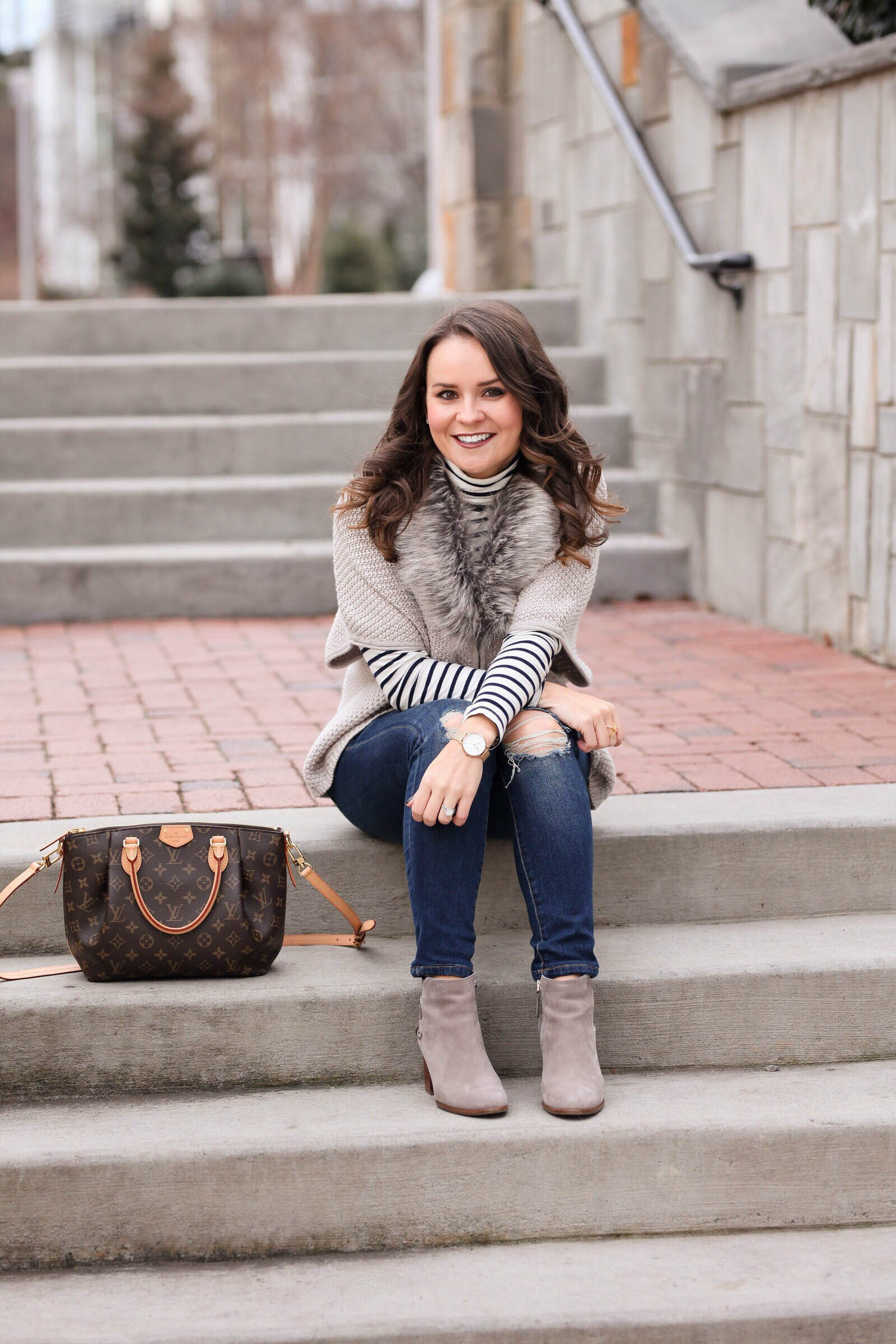 The fur cardigan is back, y'all! You saw it first here when I wore it in the fall with a tee and OTK boots and what I love about this pieces is how versatile it is. You can throw it on over a t-shirt or pair it with a long sleeve or turtleneck for extra warmth. I really can't get enough of the faux fur and good news- it's currently on sale for 20% off!
I'm also happy to report that these distressed jeans are back in stock in all sizes and are under $60! I just can't pay a ton of money for jeans with this much distressing so I always try to keep my trendier pairs under $100.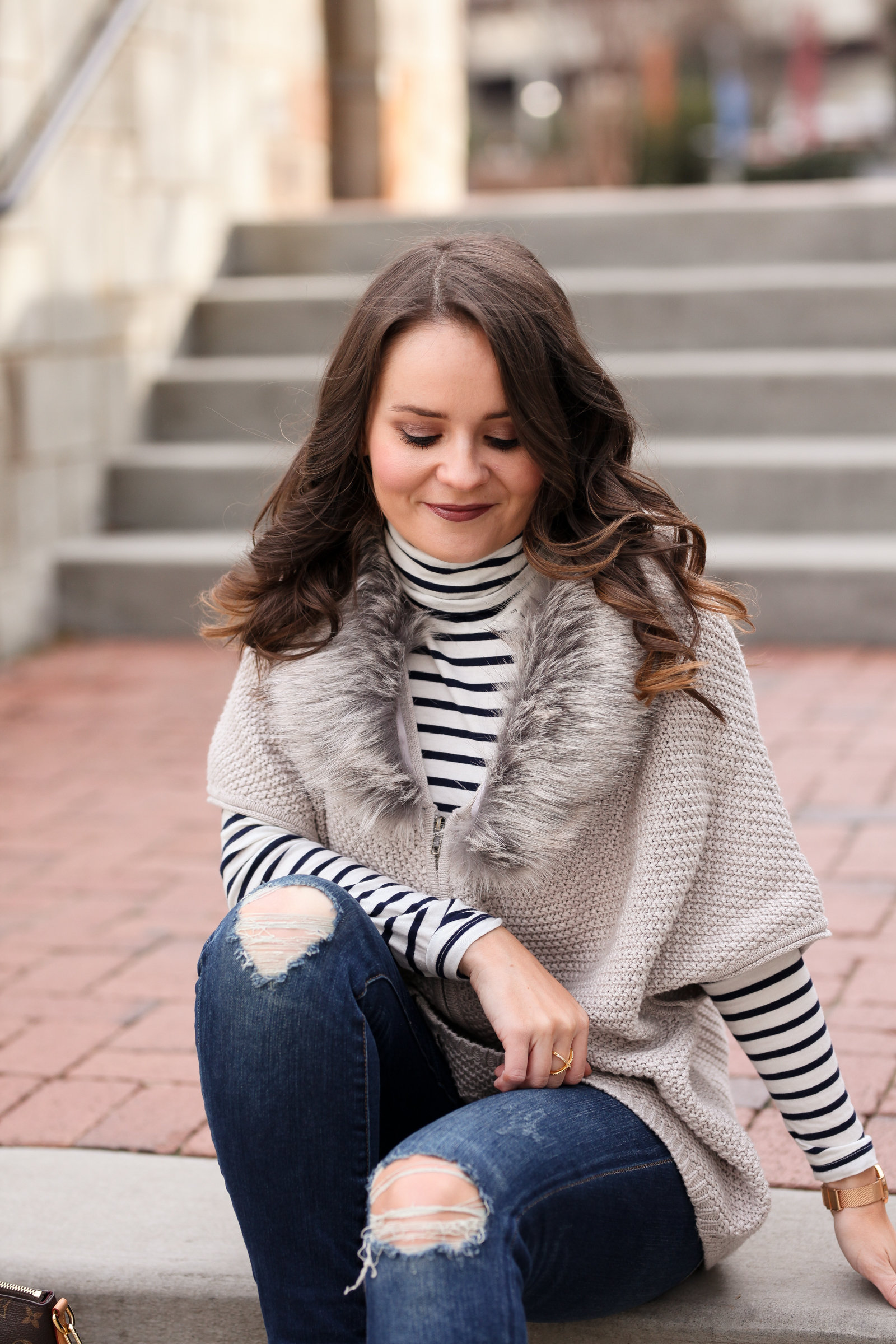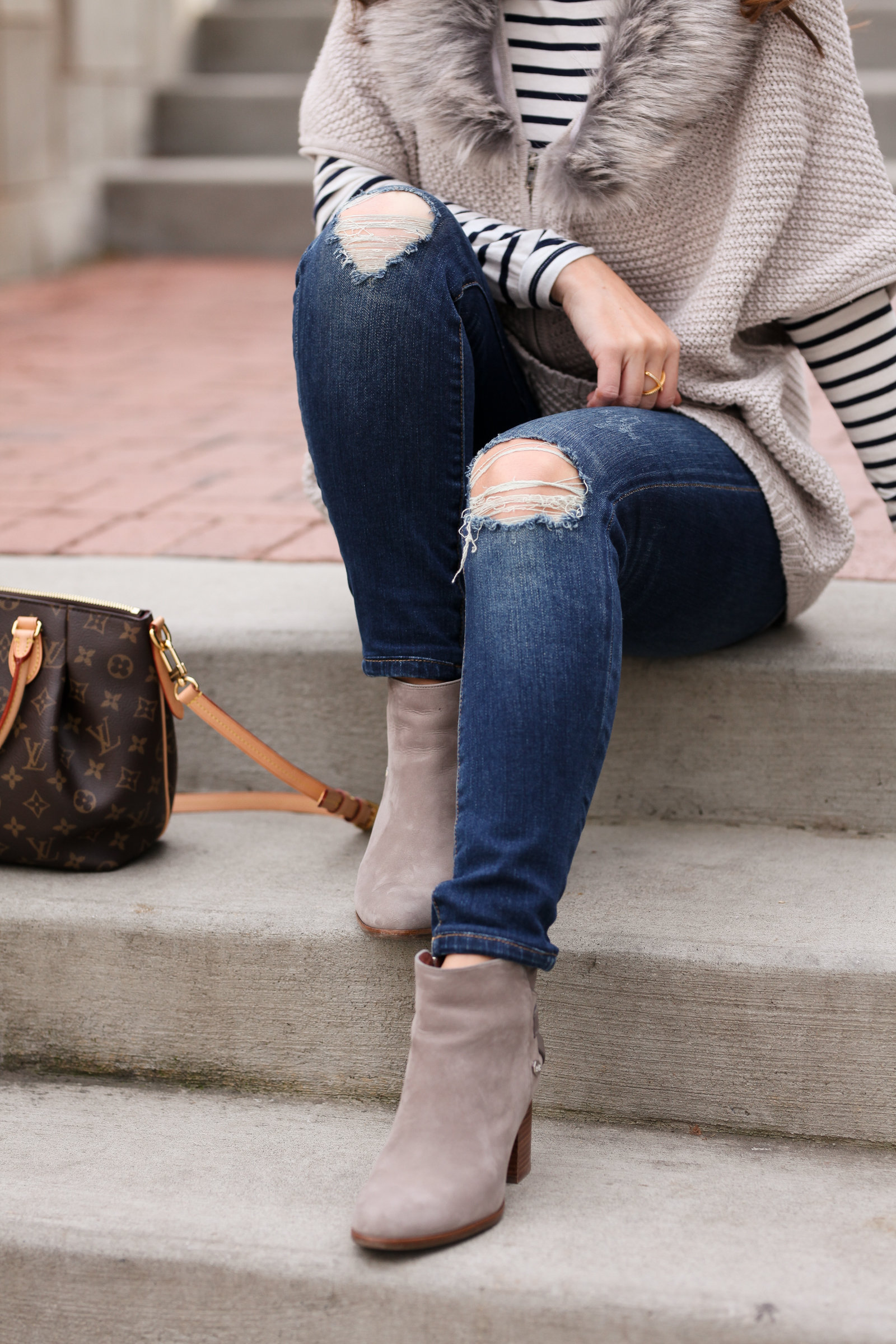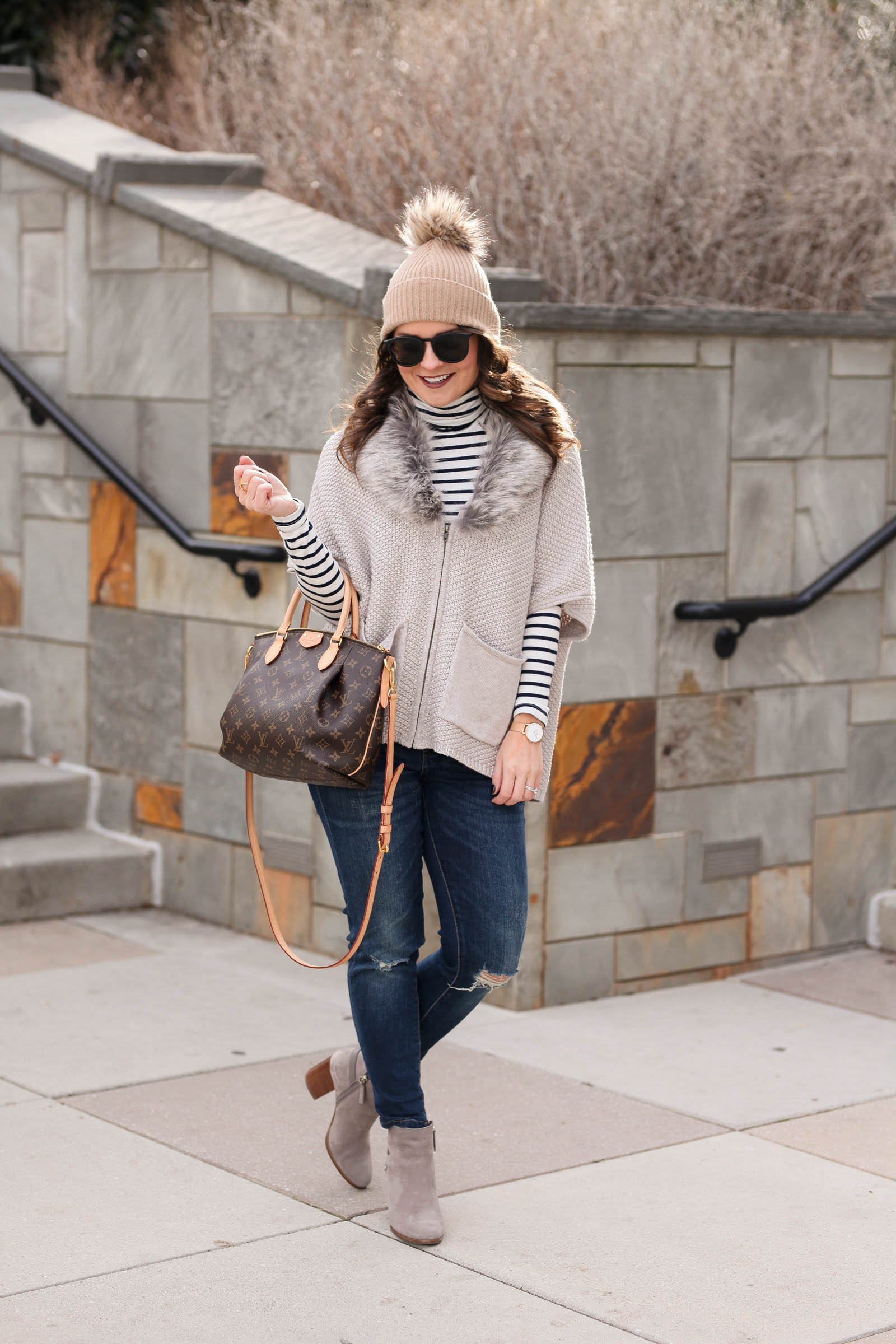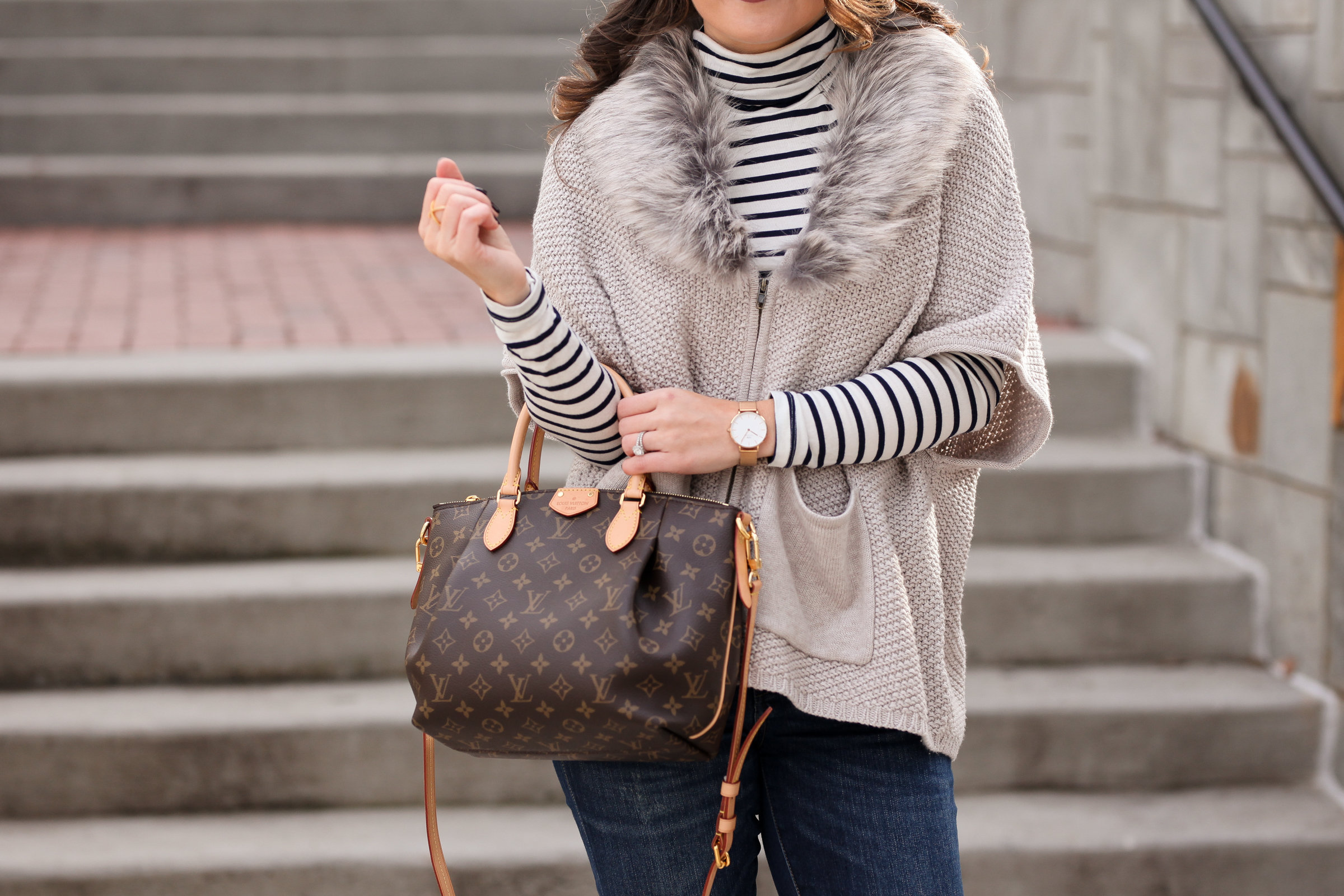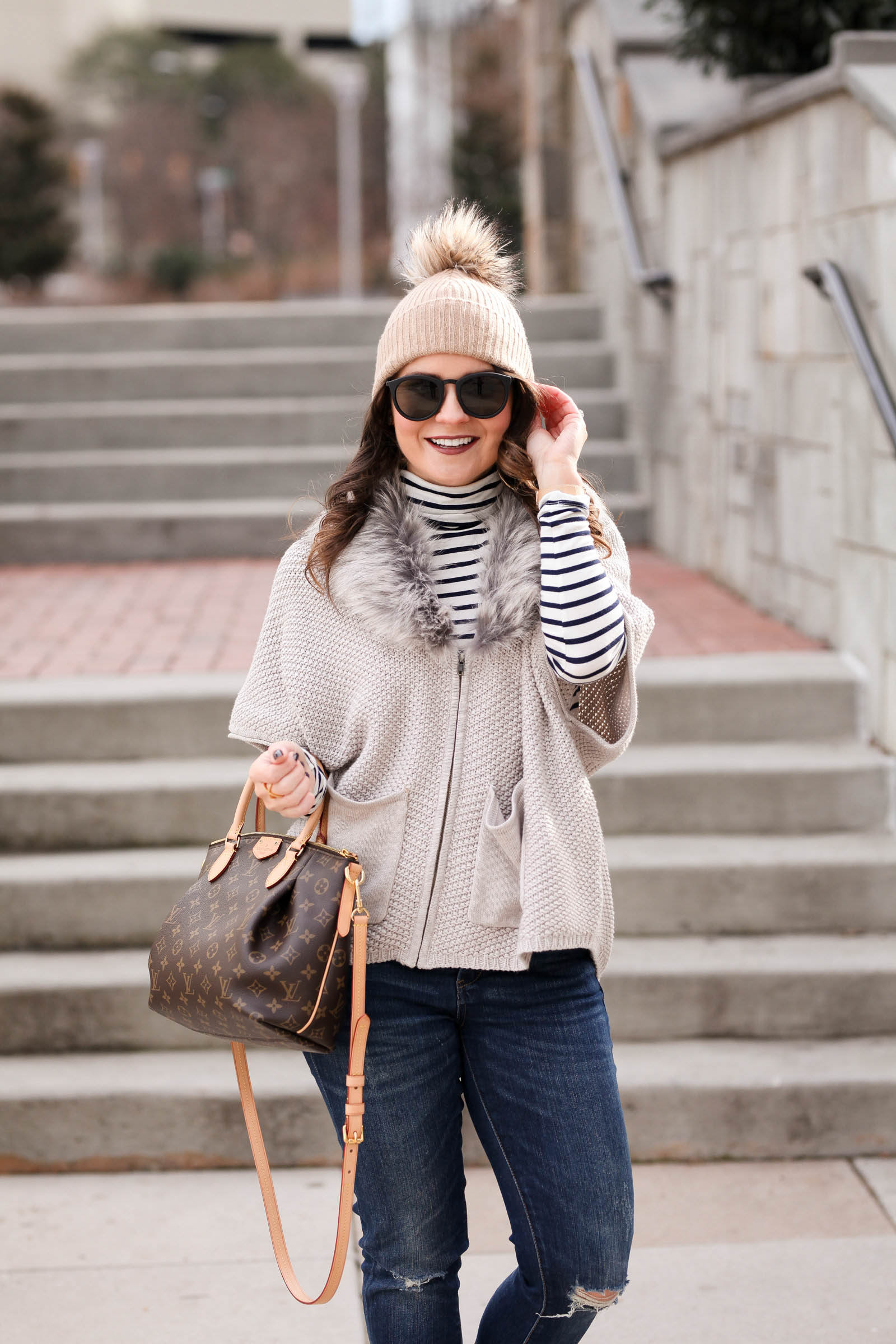 This is our firs snow day of the season (!!) and fingers crossed that Ryan gets sent home early today. I'm one of those people who isn't a huge fan of snow (
or cold weather for that matter
) but I still appreciate a good snow day or two every year. Thanks for reading!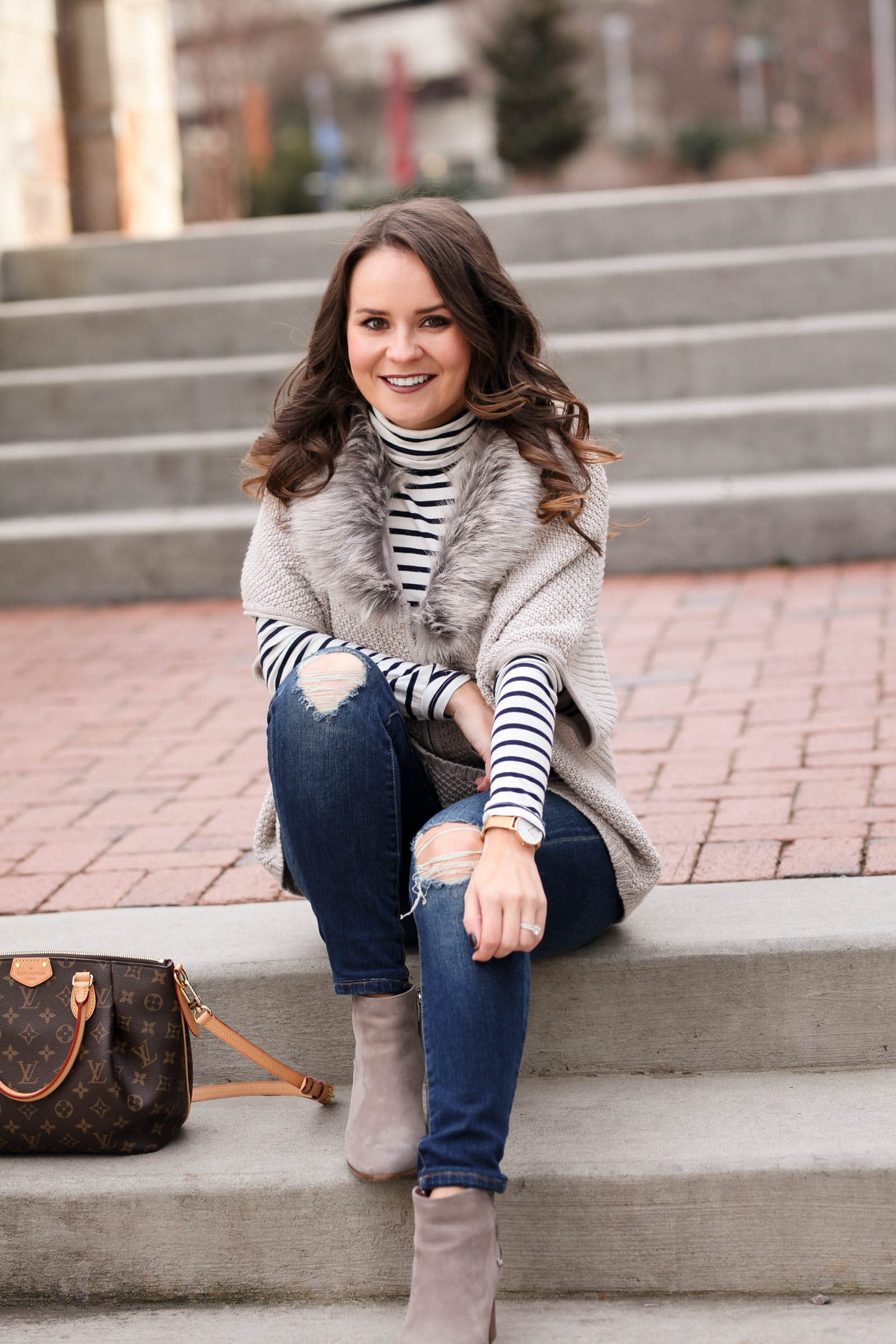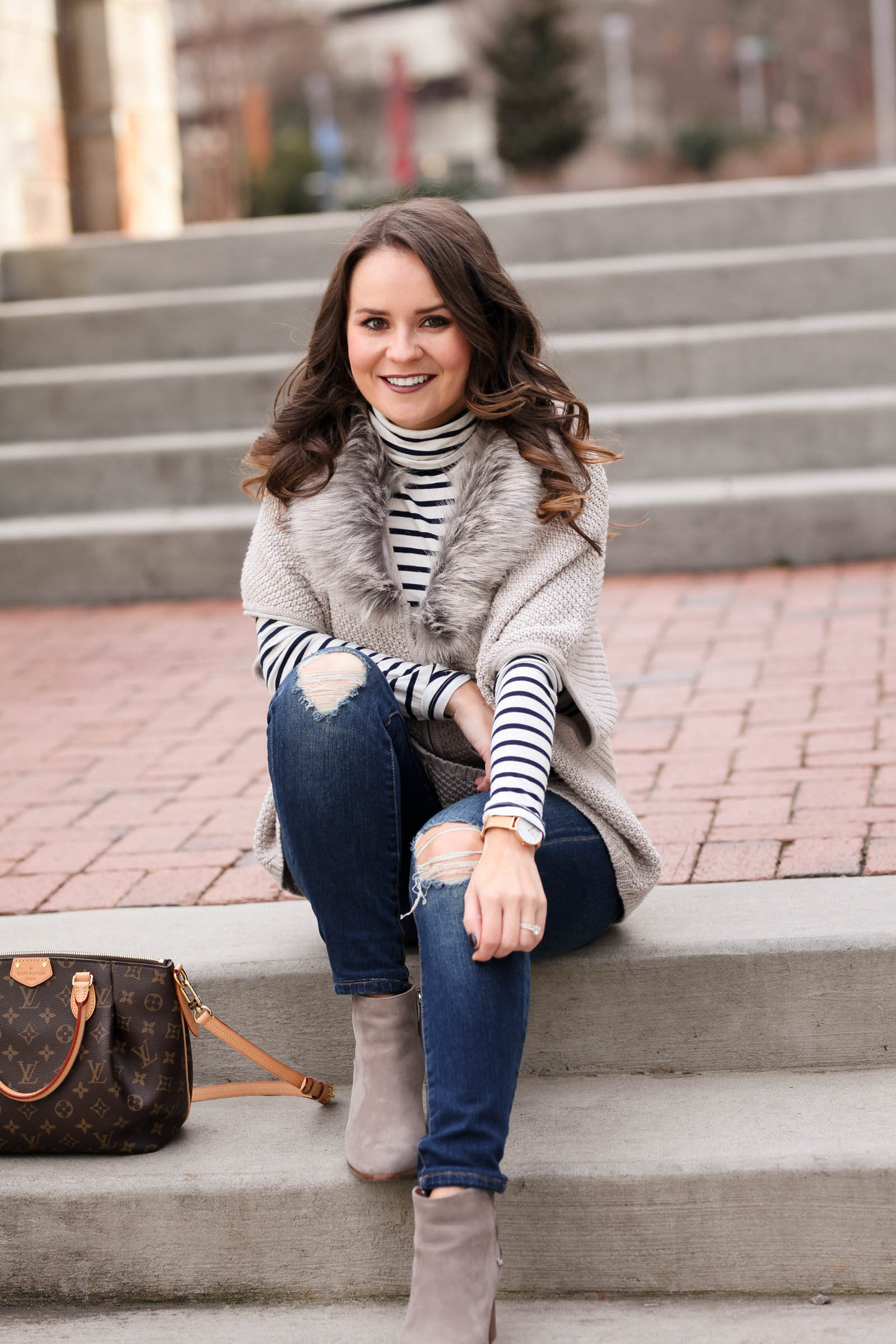 Photos by Deeana Kourtney Photography