Happy Halloween, loves!! This holiday is right up there with Christmas as one of my favorites- fall leaves, Hocus Focus, apple cider, costumes, pumpkin carving, scary movies… I love it all! Even though I haven't dressed up in 3 years I hope to have a costume party one of these days since we don't frequent the bars like we used to. Honesty, this is one of the things I'm really looking forward to when having kids one day… I can't wait to go trick-or-treating again!! Anyways, I wanted to share this outfit with you guys because it's a fun one for fall- I can't get enough of this leopard print top!

It's no secret that I'm a huge fan of leopard print and I knew this top was the perfect piece to add to my closet this season. It is the best neutral, after all! When I first wore it in DC I paired it with skinny jeans and booties but I am also loving it tucked into a mini skirt with OTK boots. Sometimes a lot of leopard can look cheap but I assure you the quality of this top is excellent. It also comes in a dress version which is equally as cute!
Let's also give this skirt some love. I've had my eye on suede skirts since last year because I think they look super cute dressed up like in this outfit or with a chunky sweater and riding boots. This grey skirt will be on repeat this fall and it can easily transition into cooler temps, just add a pair of tights! FYI I think these skirts run just a tad big, I'm wearing a 26 (and it also comes in a camel color)!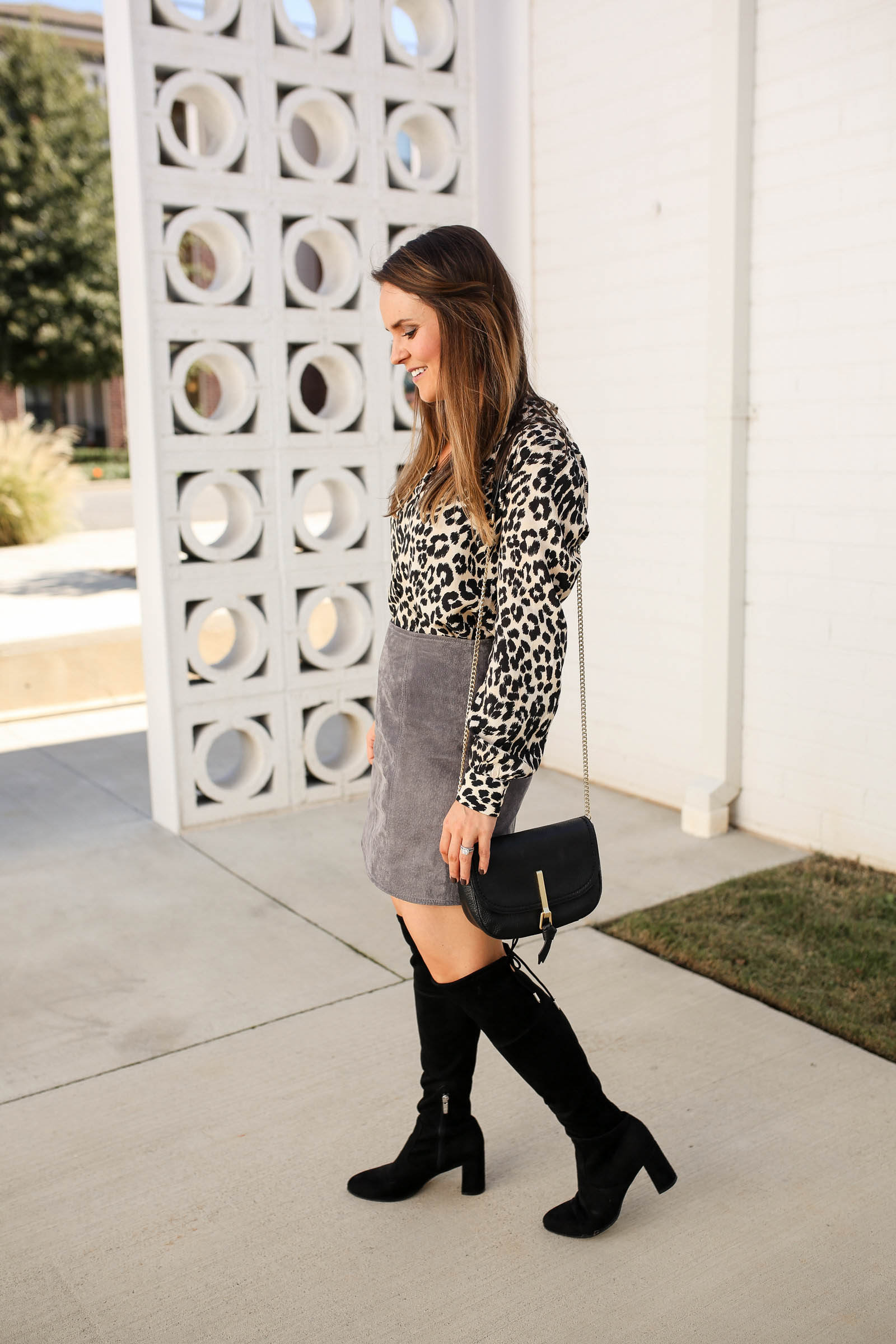 leopard print top
 (
dress version
) //
suede skirt
//
OTK boots
//
pink hoop earrings
// black crossbody bag (
similar
) //
sunglasses
Photos by Deeana Kourtney Photography