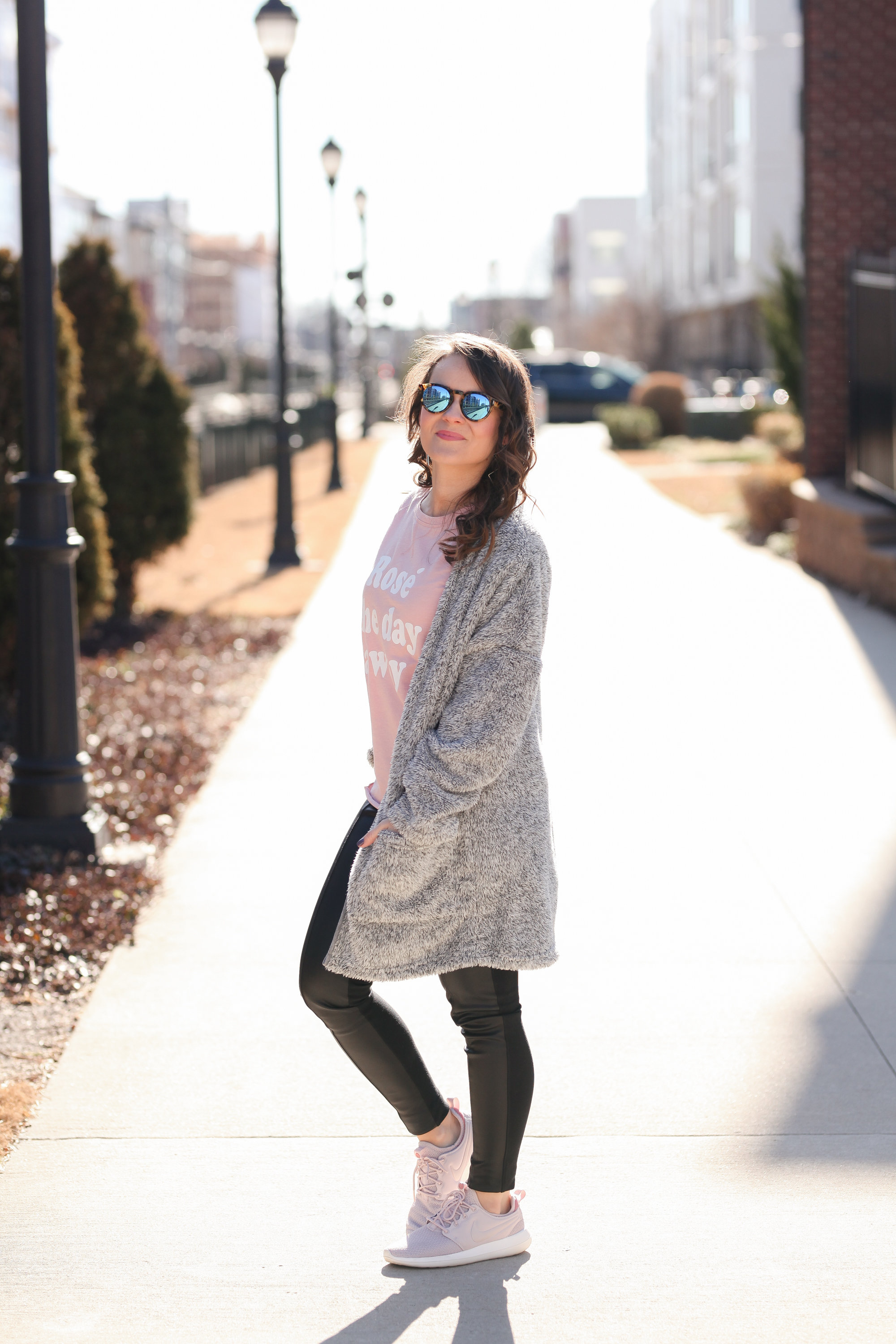 Friday, we meet again! I'm looking forward to the weekend because 1) I'm off and 2) the Super Bowl. And by the Super Bowl I mean JT's halftime performance if we're gonna be honest here! I feel like I have been living in fuzzy/furry clothes this winter and this causal outfit is no different. I wanted to share this new cardi with you guys because it's a great steal at under $20.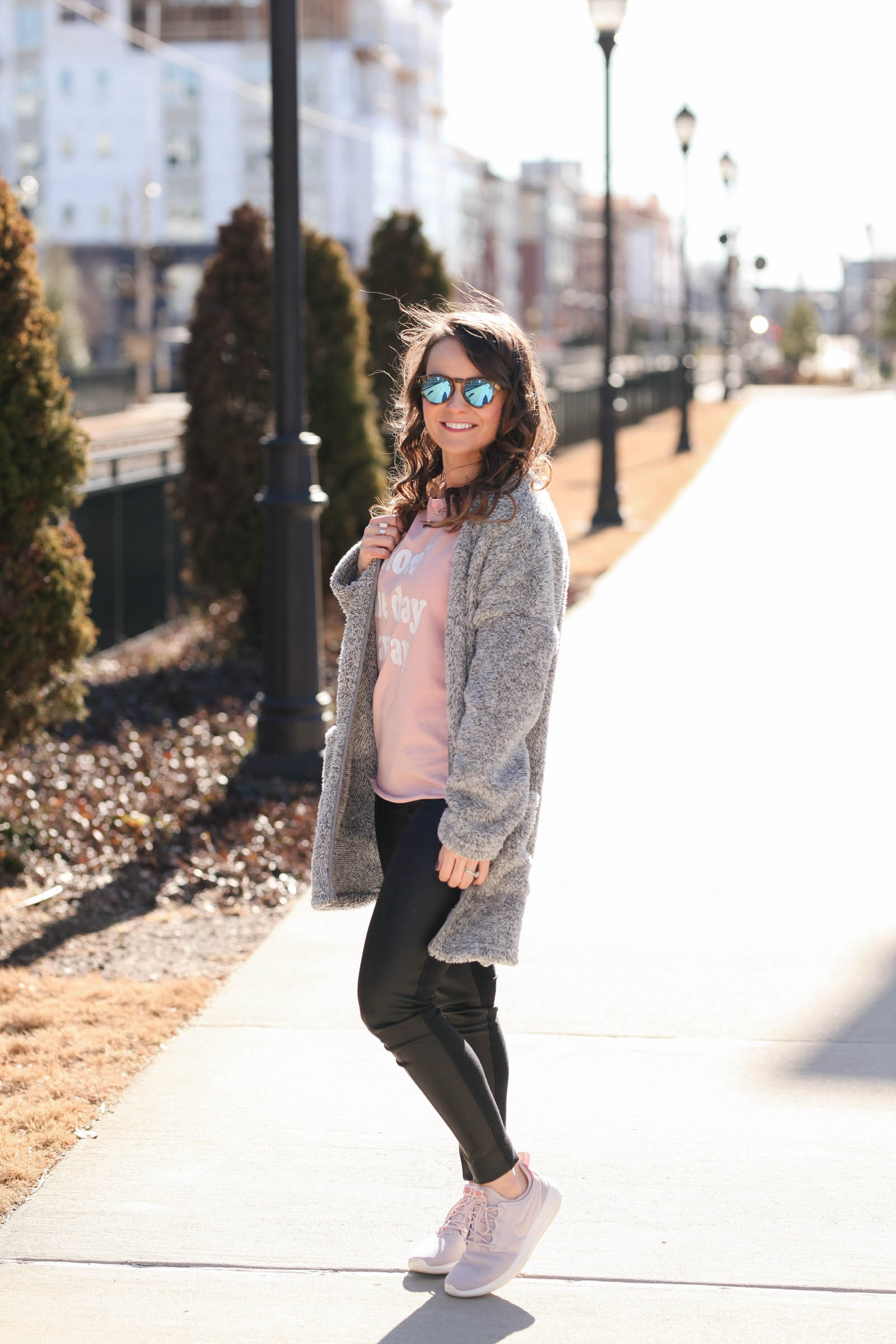 I got this fuzzy cardigan in the mail from SheIn several weeks ago and have been wearing it nonstop. It's definitely on the slouchier side but super soft and warm. It's perfect to throw on over a tee while lounging around the house or running out for a quick errand. Oh, and can't forget the Starbucks!
You may have seen on my Instagram that I'm loving this new "rosé" tee and will be wearing it well into the summer. It's a soft French terry material and under $15 (and the perfect brunch tee if you ask me). Target for the win!! And what else have I been loving? These Nike sneaks! They are the perfect athleisure shoe and you just can't beat the color.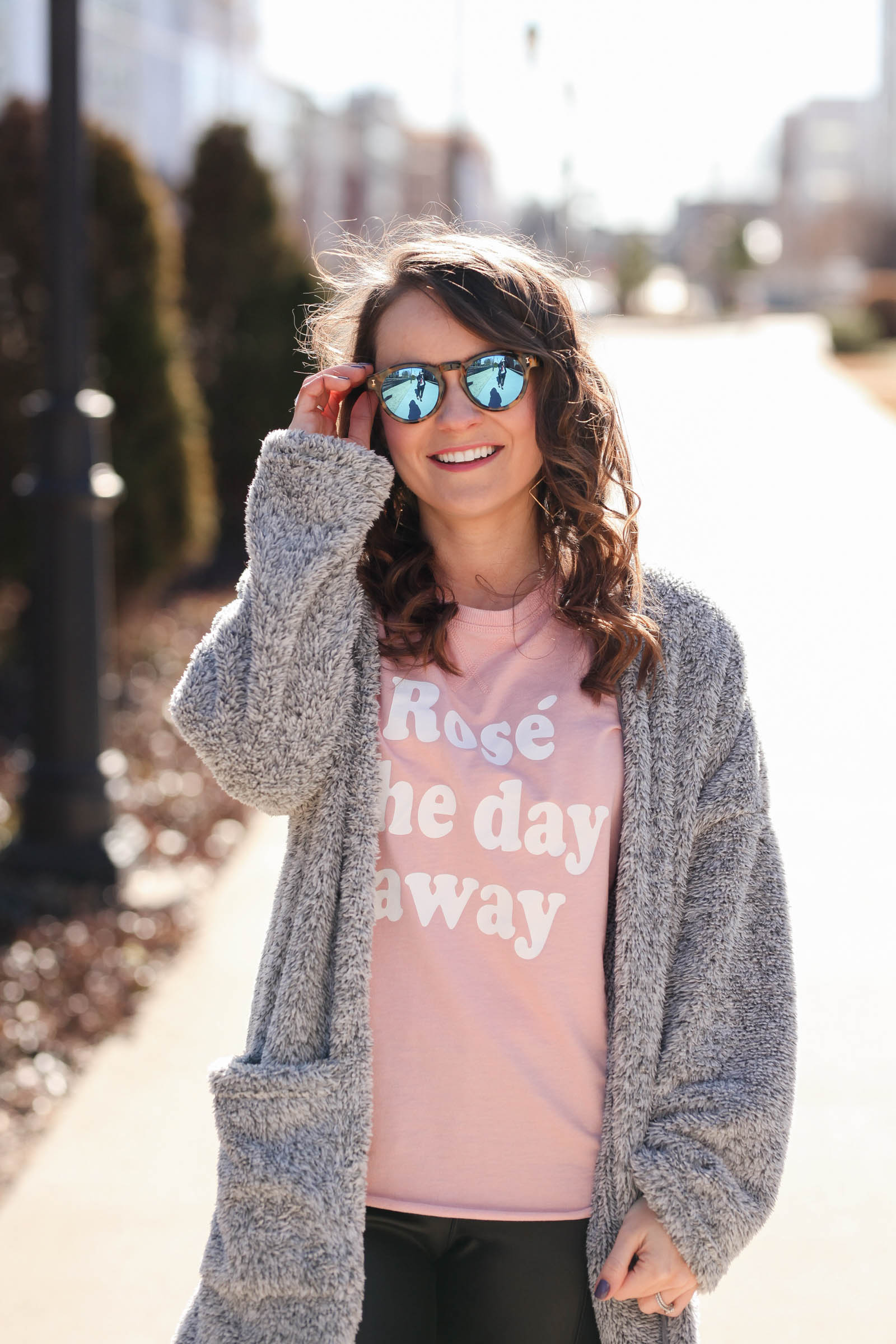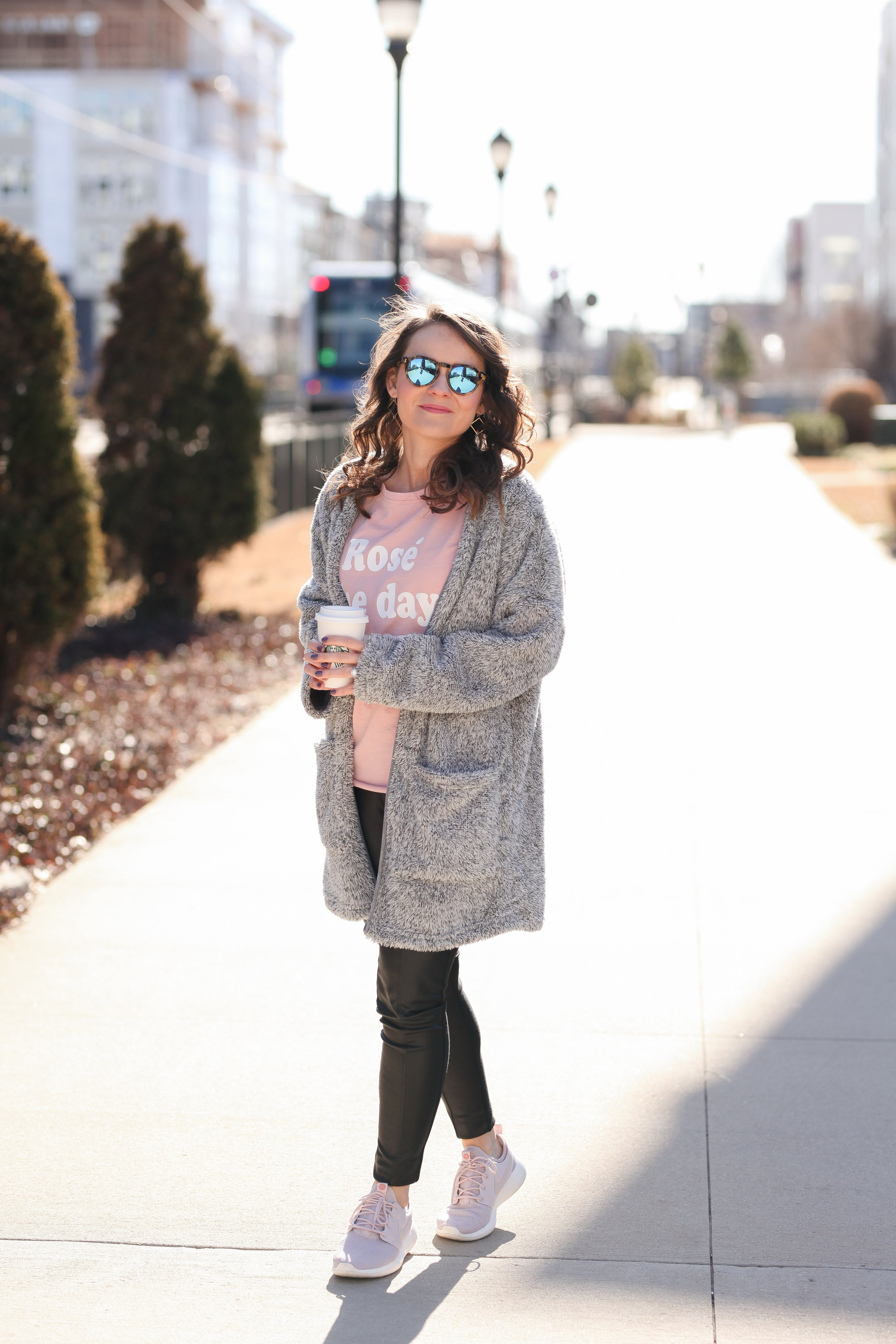 grey fuzzy cardigan, c/o (under $20) // 'rosé the day away' tee (love this one too) // similar leather leggings
Nike sneakers // Illesteva sunglasses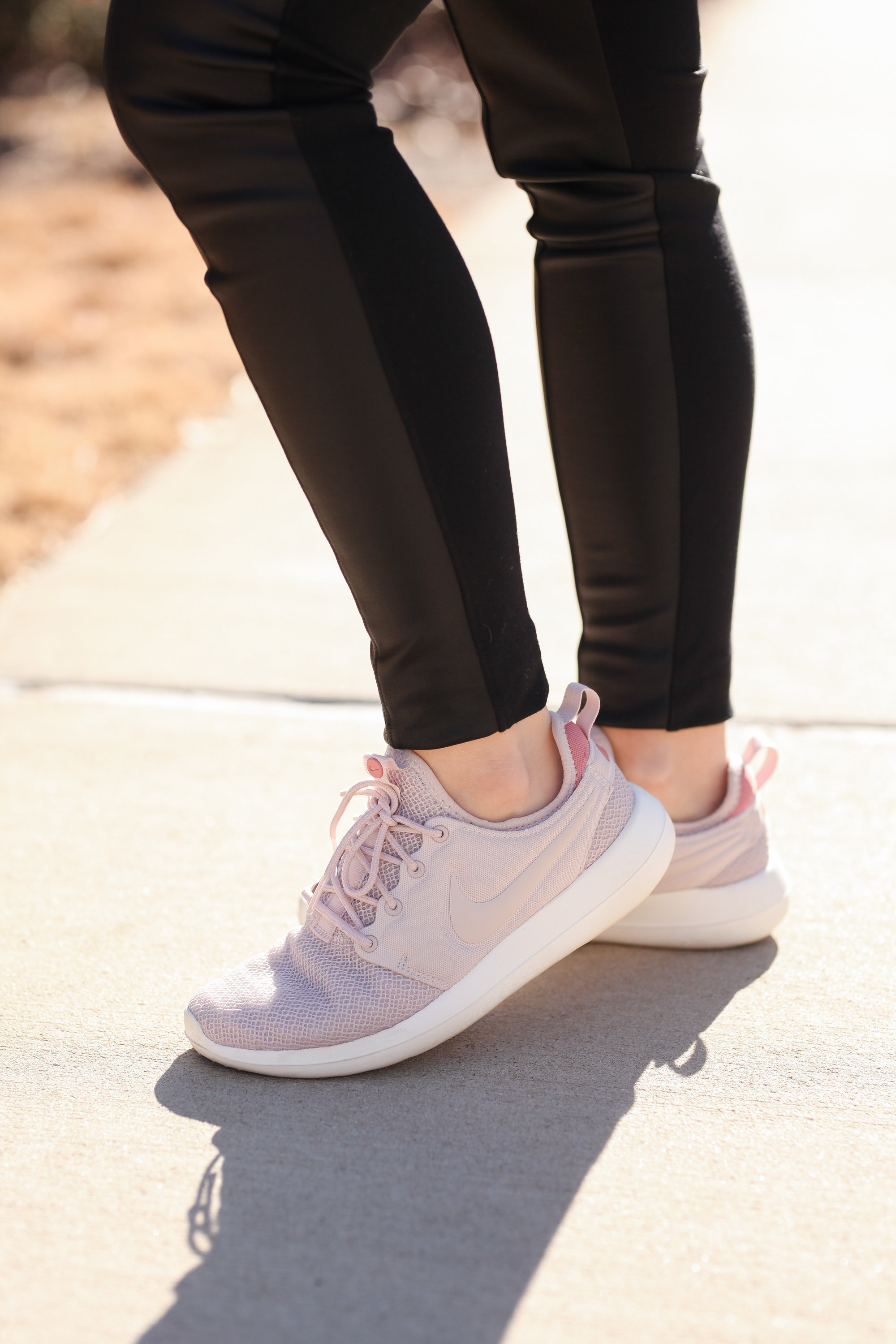 On another note, Ryan & I just started watching the new American Crime Story about the assassination of Gianni Versace and it's SO good! I got hooked on The People vs. OJ and while I knew how that story went, I actually know nothing about this murder so I'm interested to see how it all plays out. Highly recommend this show!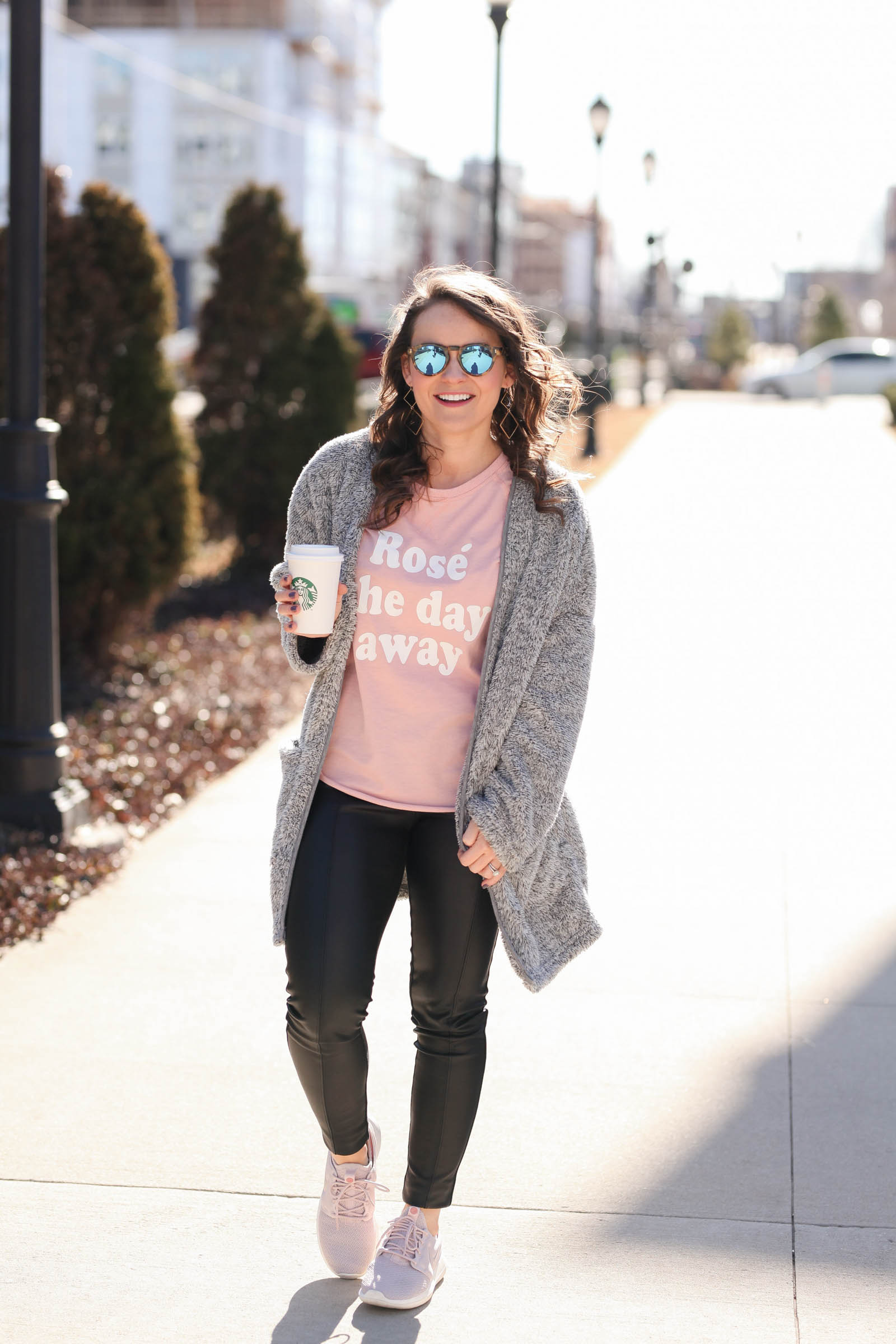 Photos by Deeana Kourtney Photography