Happy Fri-Yay! I thought I would take today to catch up on what I've been up to the past few weeks. So grab a cup of coffee and let's chat!
For Labor Day, Ryan & I headed to Raleigh to visit our friends Whitney & Chase for the long weekend. I brought along two favorites perfect for travel that I got at The Blog Societies conference last month- this new Vera Bradley duffel and this Lilly Pulitzer tassel scarf. We ate so much delicious food and went to some pretty cool bars and it was just nice to catch up on life. Ps. If you're ever in Raleigh, you have to check out Watts & Ward. It's legit the coolest speakeasy I've ever been to. Also, their Beer Garden downtown is a great place to hang out and play some games. We're getting something similar here in Charlotte soon and can't wait!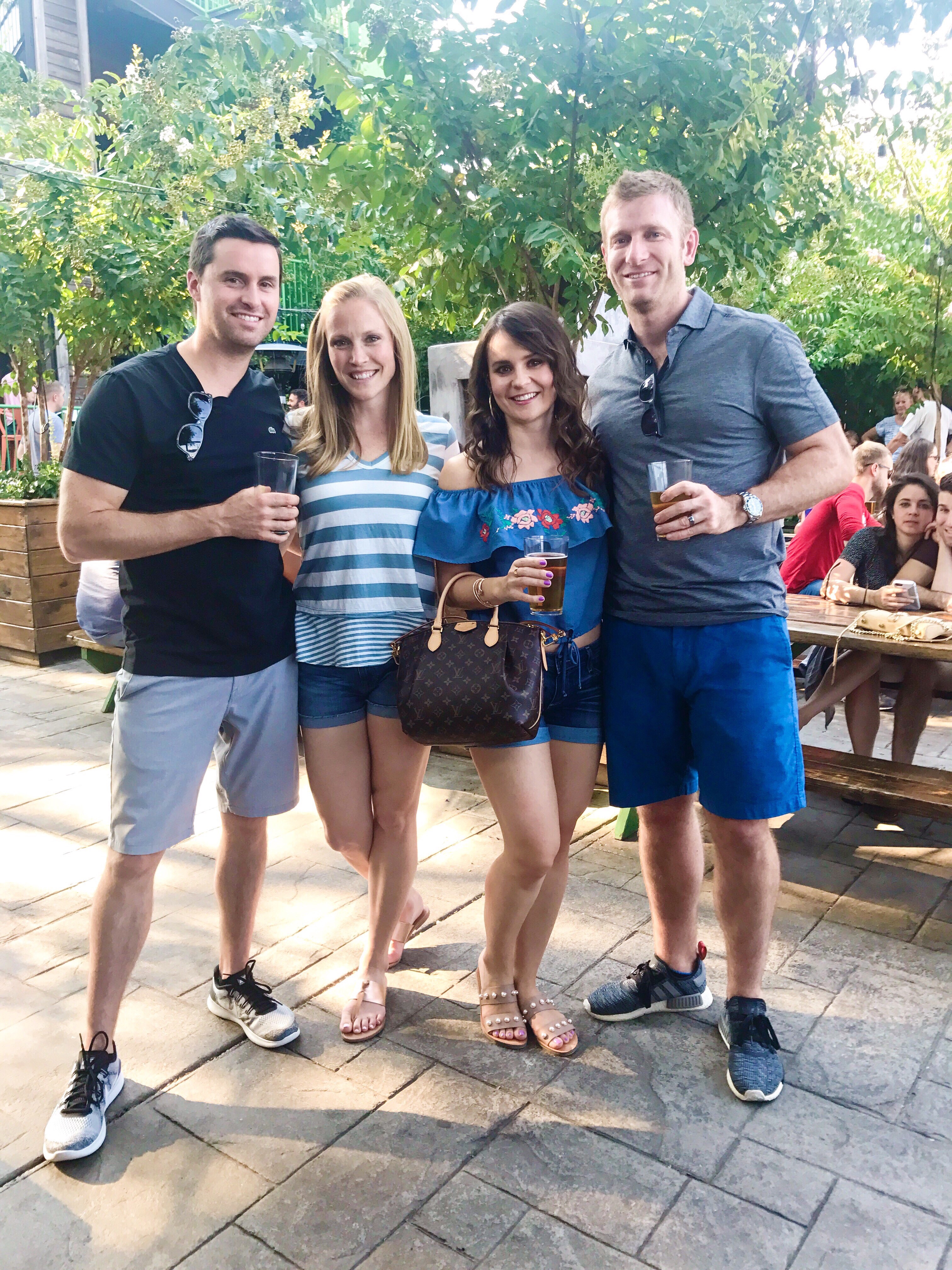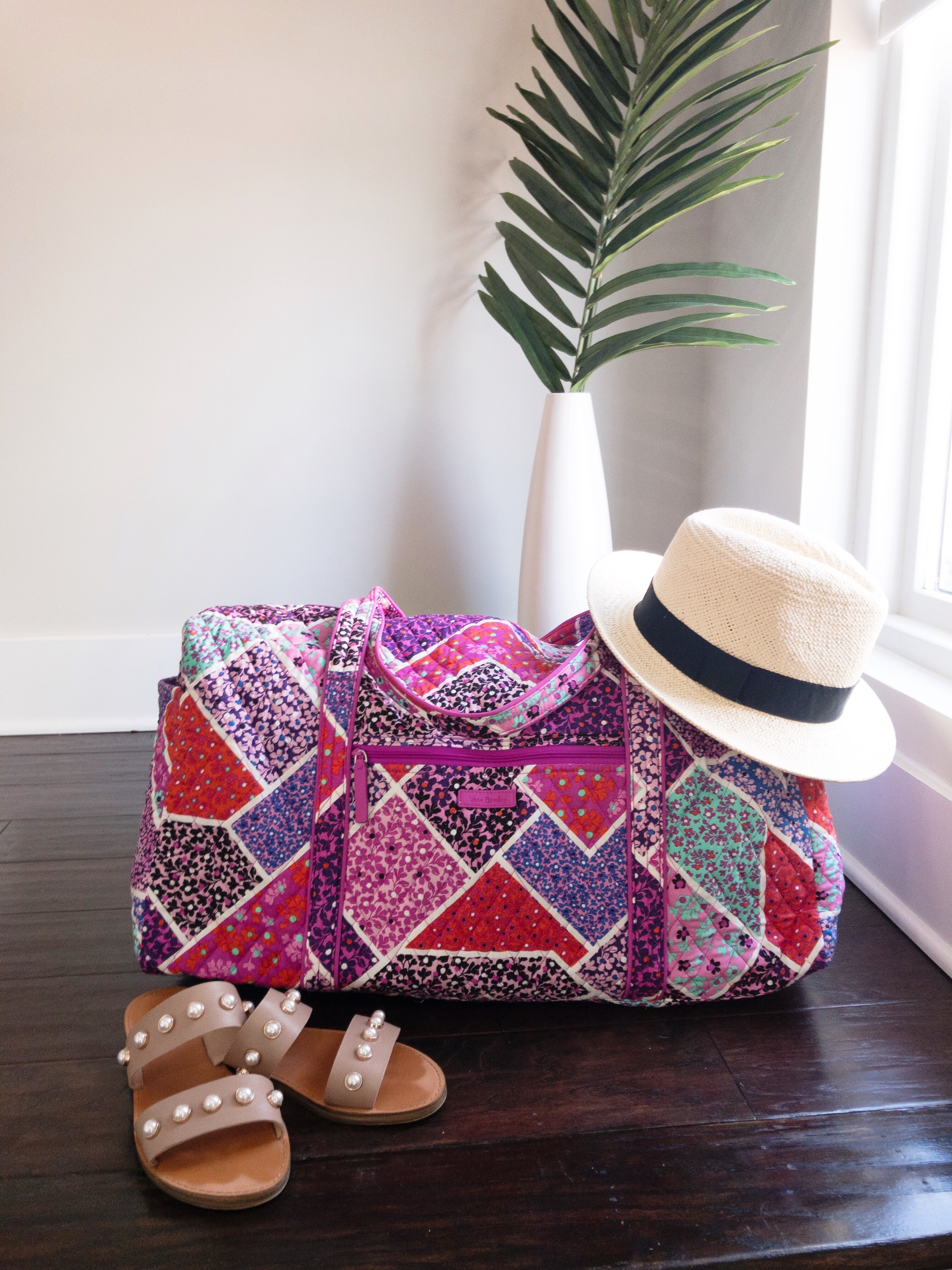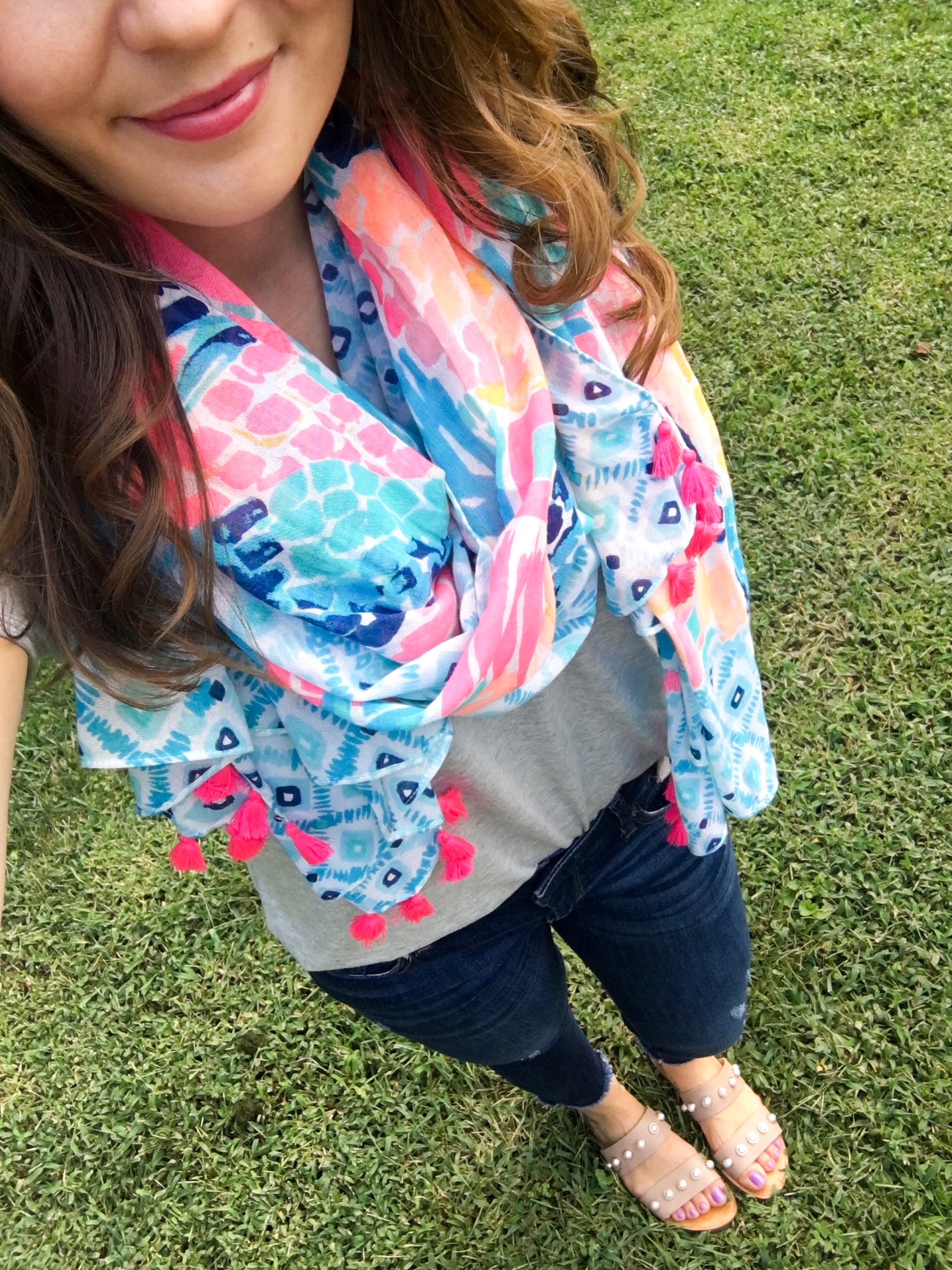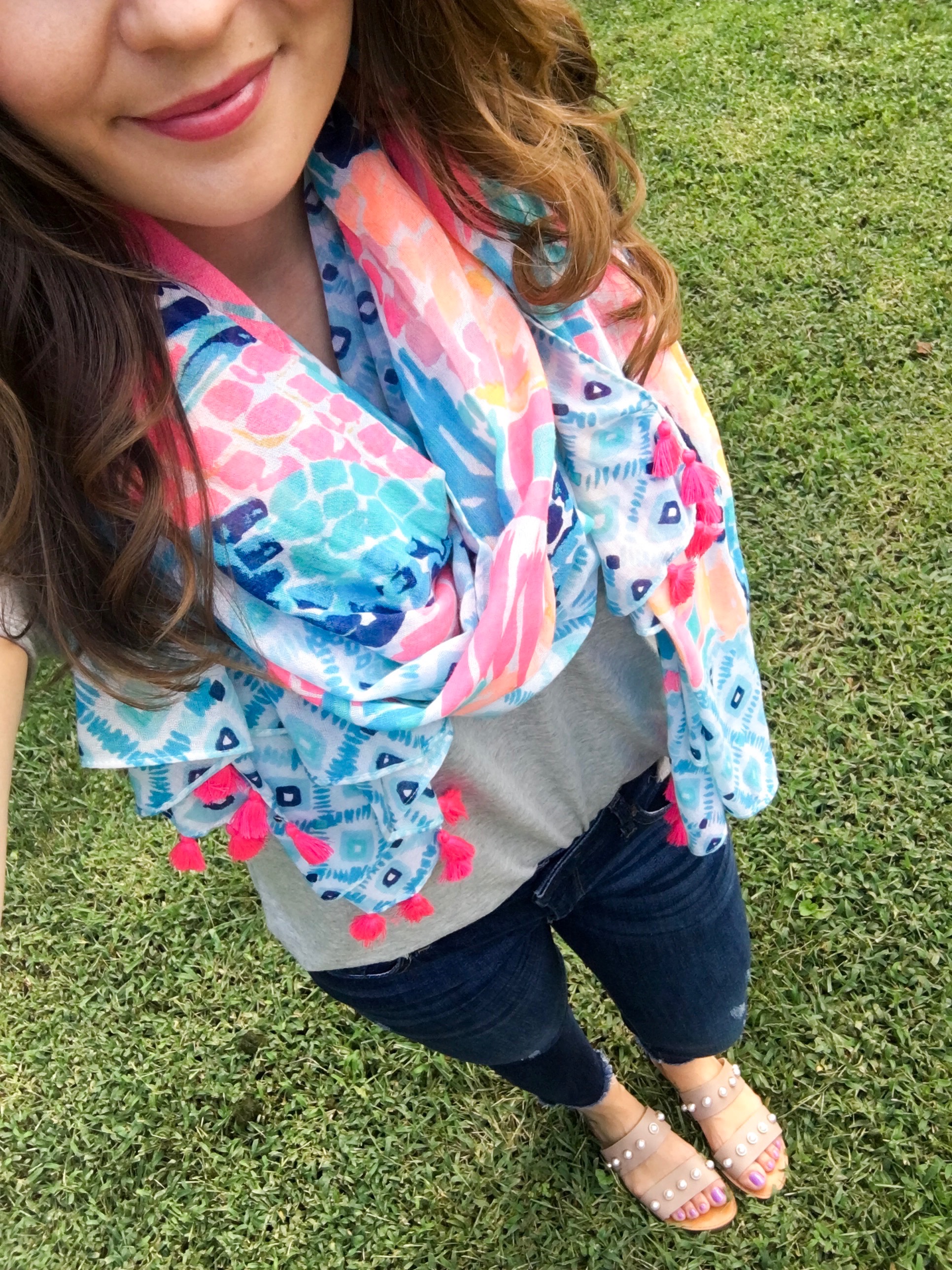 A few weeks ago I shared
this necklace
from the Starfish Project on Instagram. Not only is it cute (love the jade color) but every purchase helps trafficked women in Asia gain independence and start a career. Love companies with a great cause and you can check out all their new fall pieces
here
!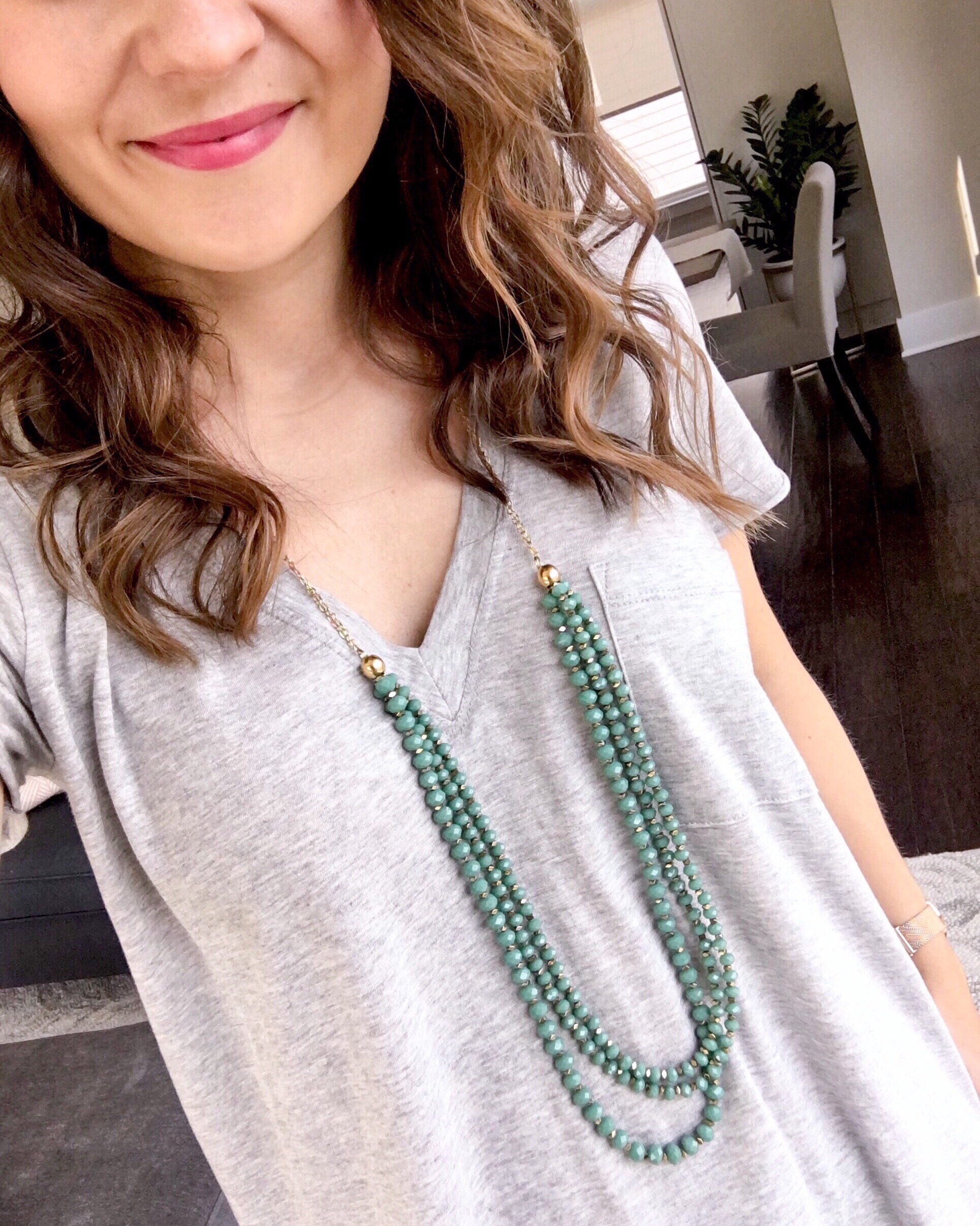 Last Thursday I went to the Bruno Mars concert and y'all… it was nothing short of amazing!! The last concert I went to was Justin Timberlake (like 3 years ago) so I was dying to go. Tickets were crazy expensive and 2 days before the concert Ryan found a good deal but ultimately got scammed. Don't worry- we got our money back! But we got some great last minute lower-level tickets and Bruno put on an awesome show like I knew he would. Plus there were fireworks and confetti, can't beat it!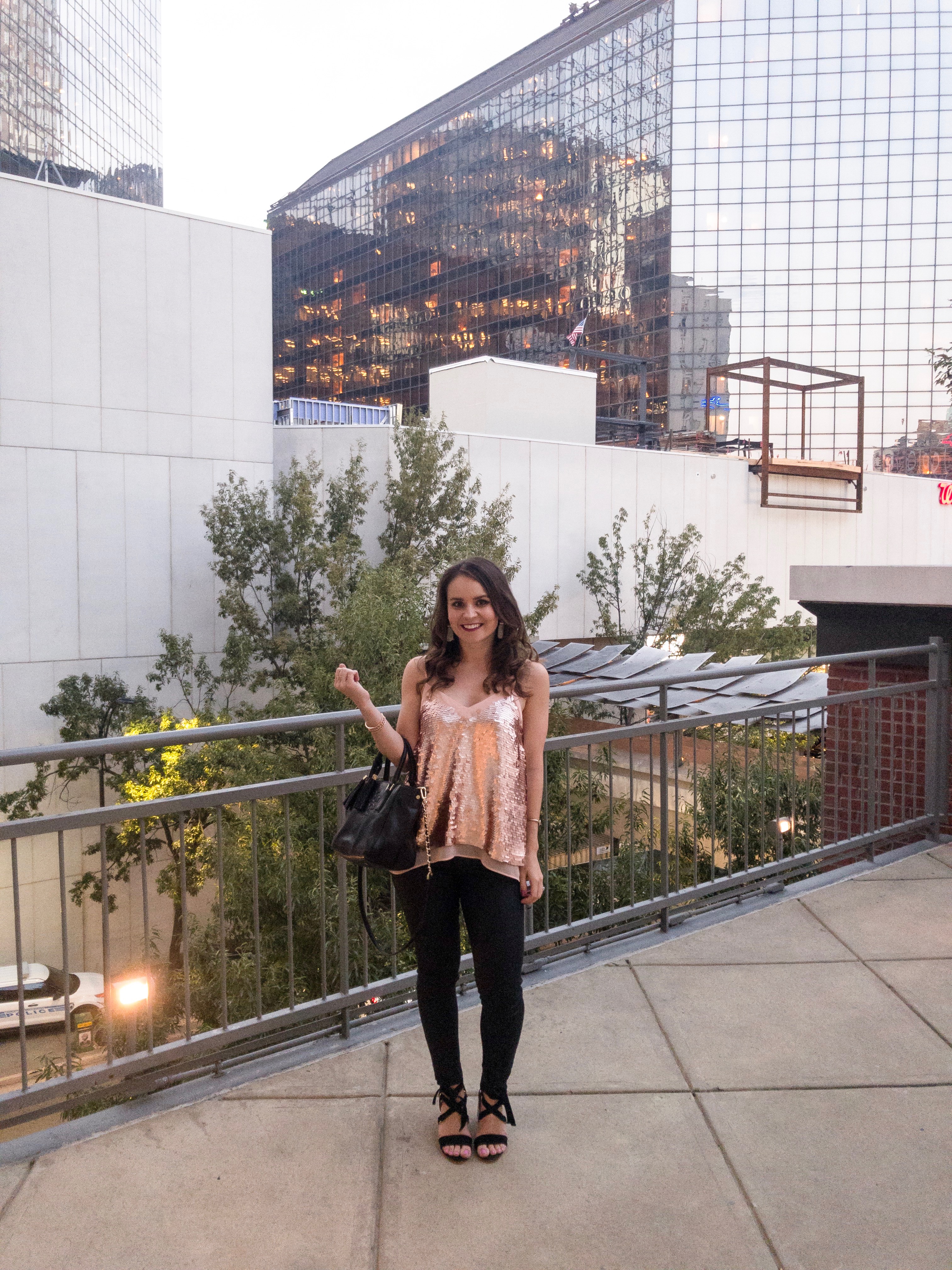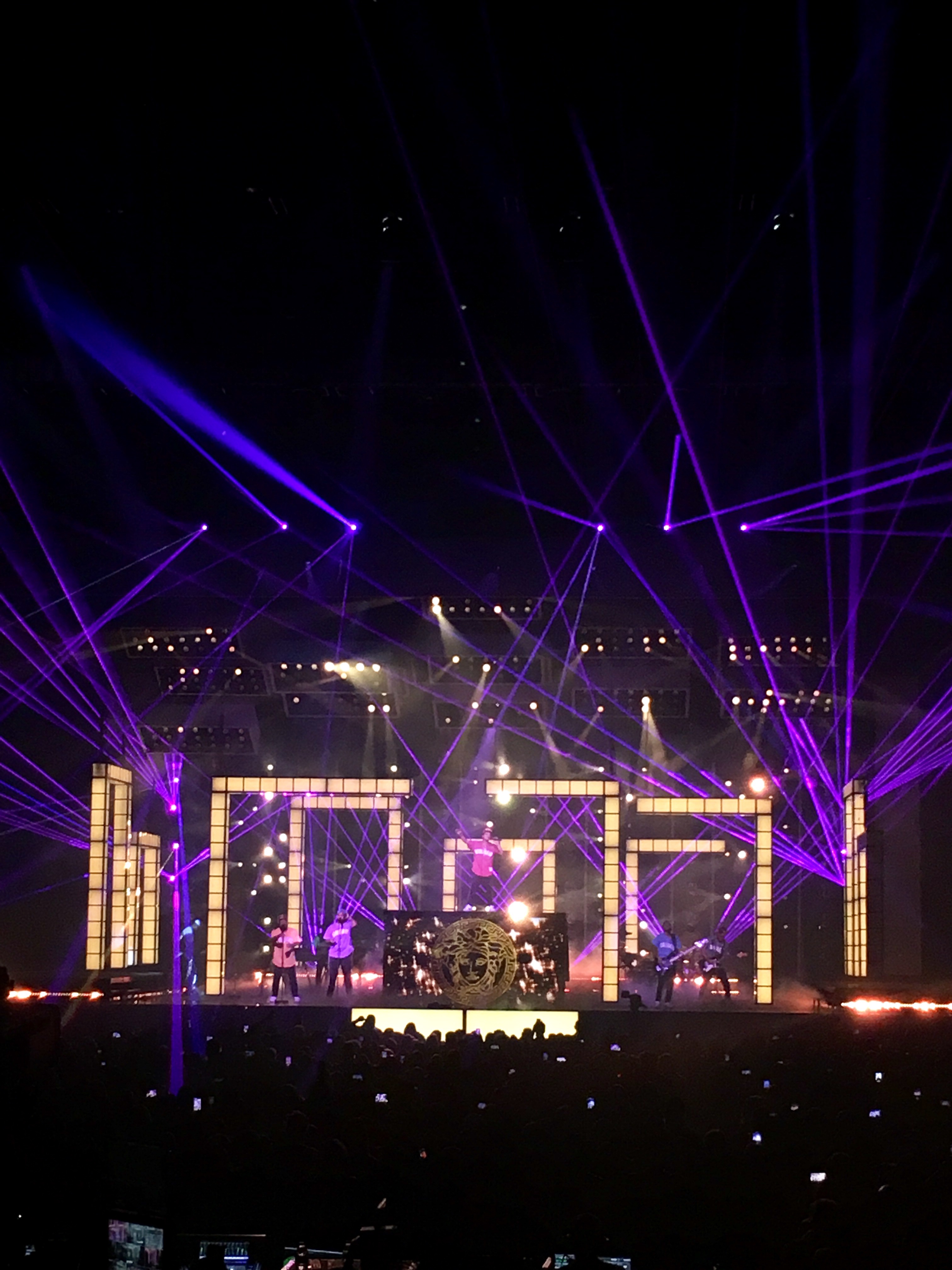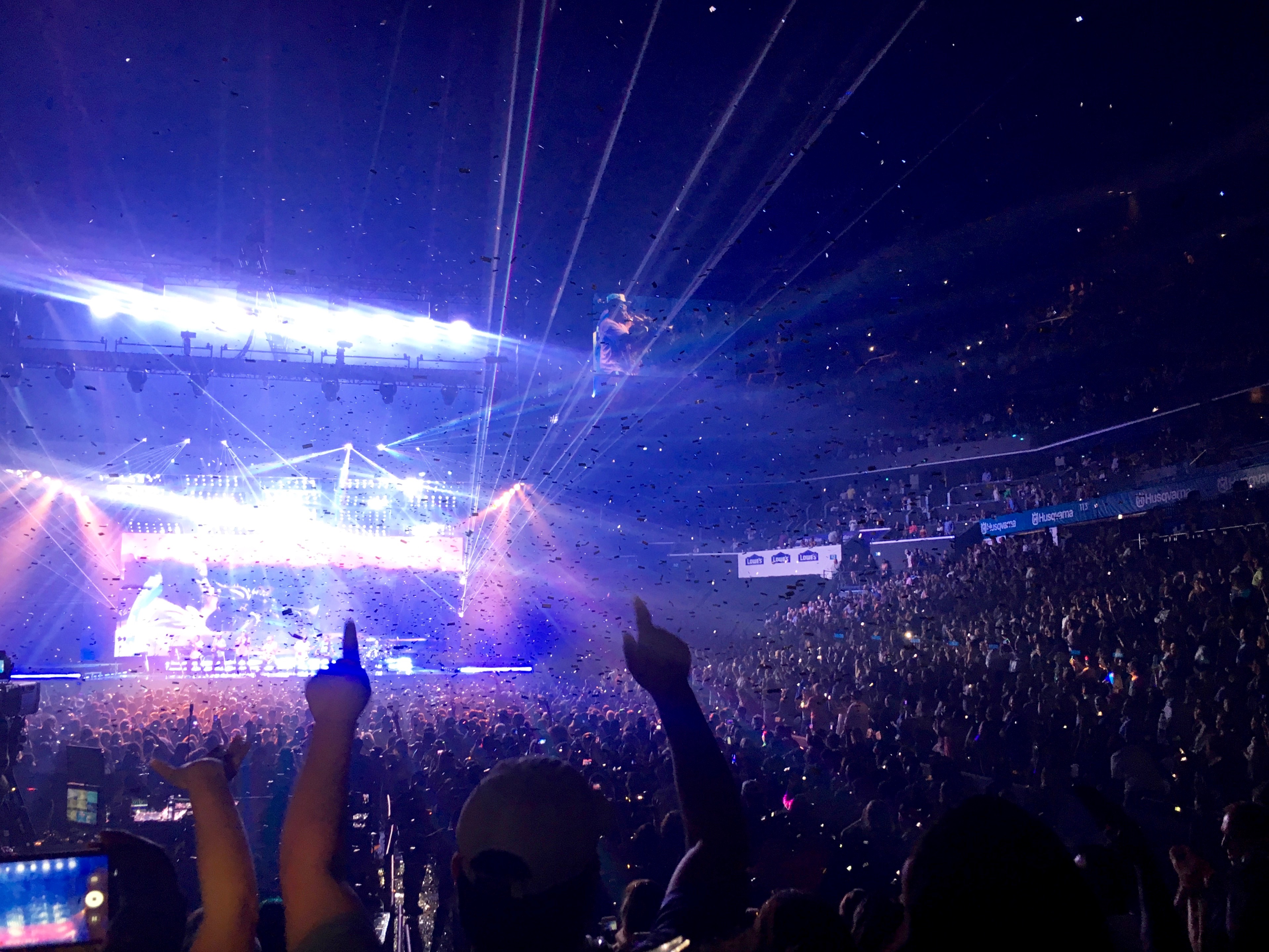 Last weekend I attended my friend Katie's baby shower. It was a tea party theme at Amelie's and I loved how we got to take our vintage tea cups home with us! Cannot wait to meet her little boy in just a few short weeks!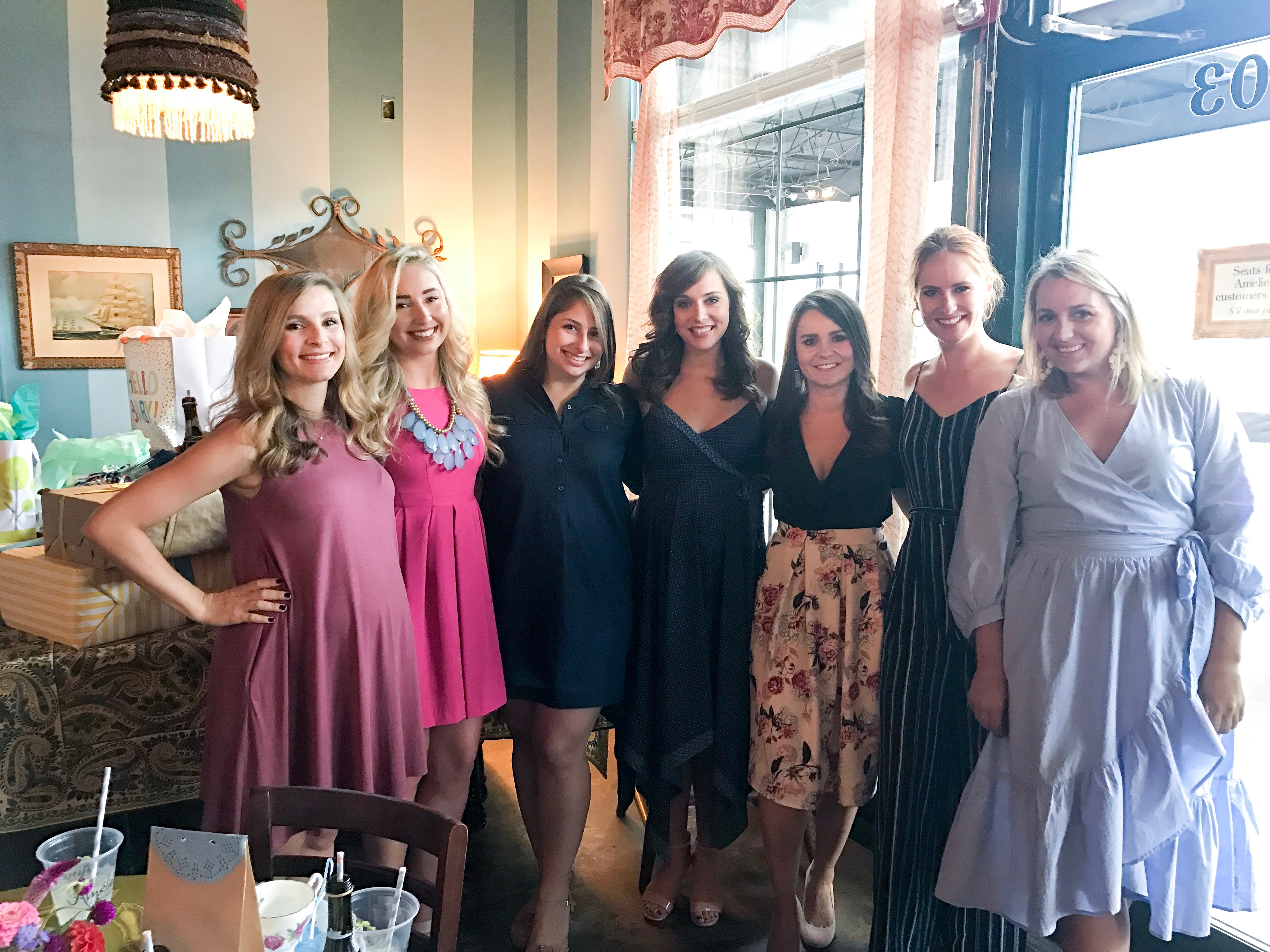 Last weekend, Ryan & I also went on a little sunset cruise on Lake Norman. This was an event for the Charlotte Hornets season ticket holders and we couldn't have had better weather. The sunset was absolutely gorgeous! Ps. The floral dress I wore is currently on sale for under $50!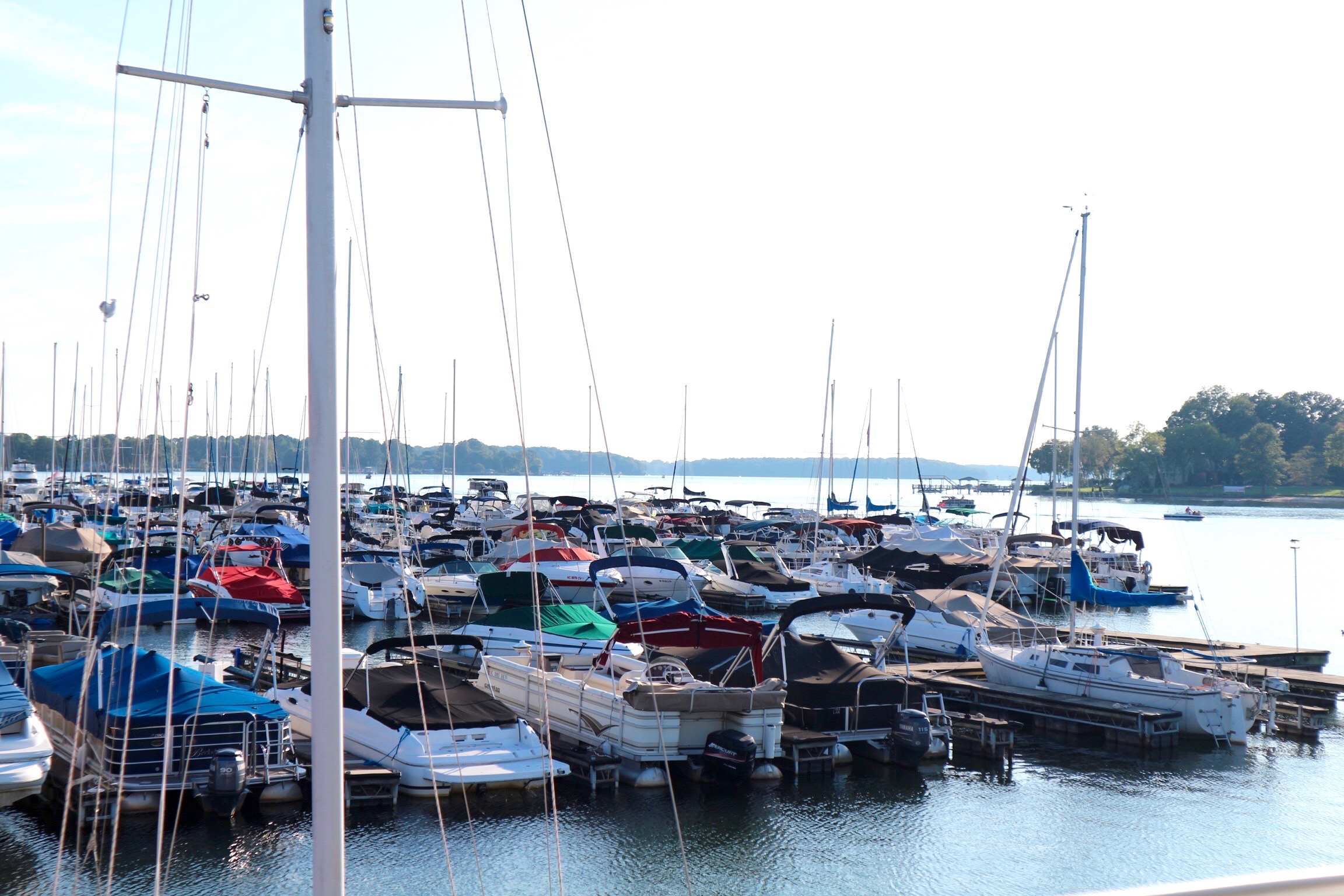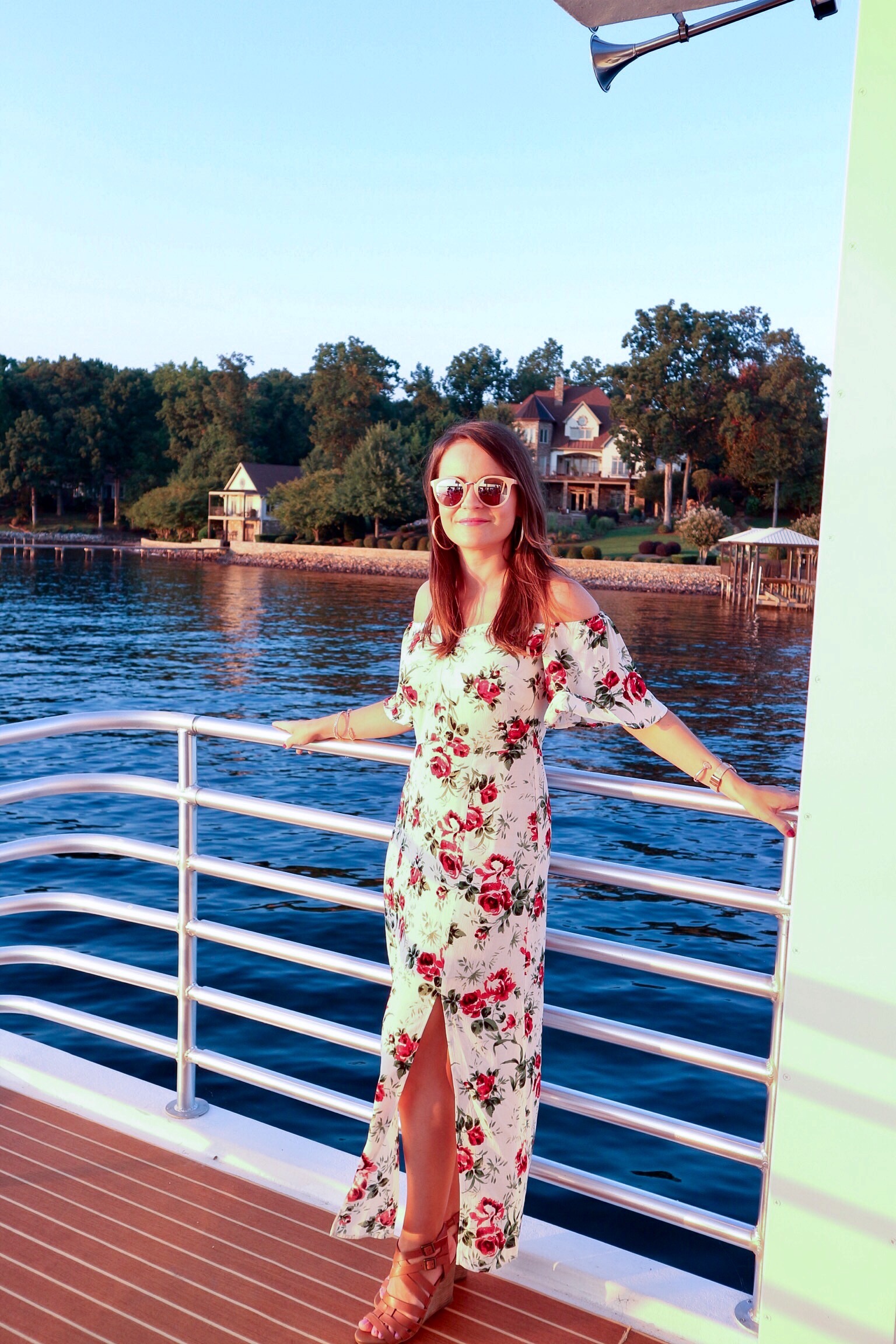 Anyone else excited about all things fall?! I headed to Lowe's this week (
which is conveniently a half-mile from my house
) to pick up some mums, got a new door mat from Target and hung this gorgeous wreath from HomeGoods. Our front door is officially dressed up for fall!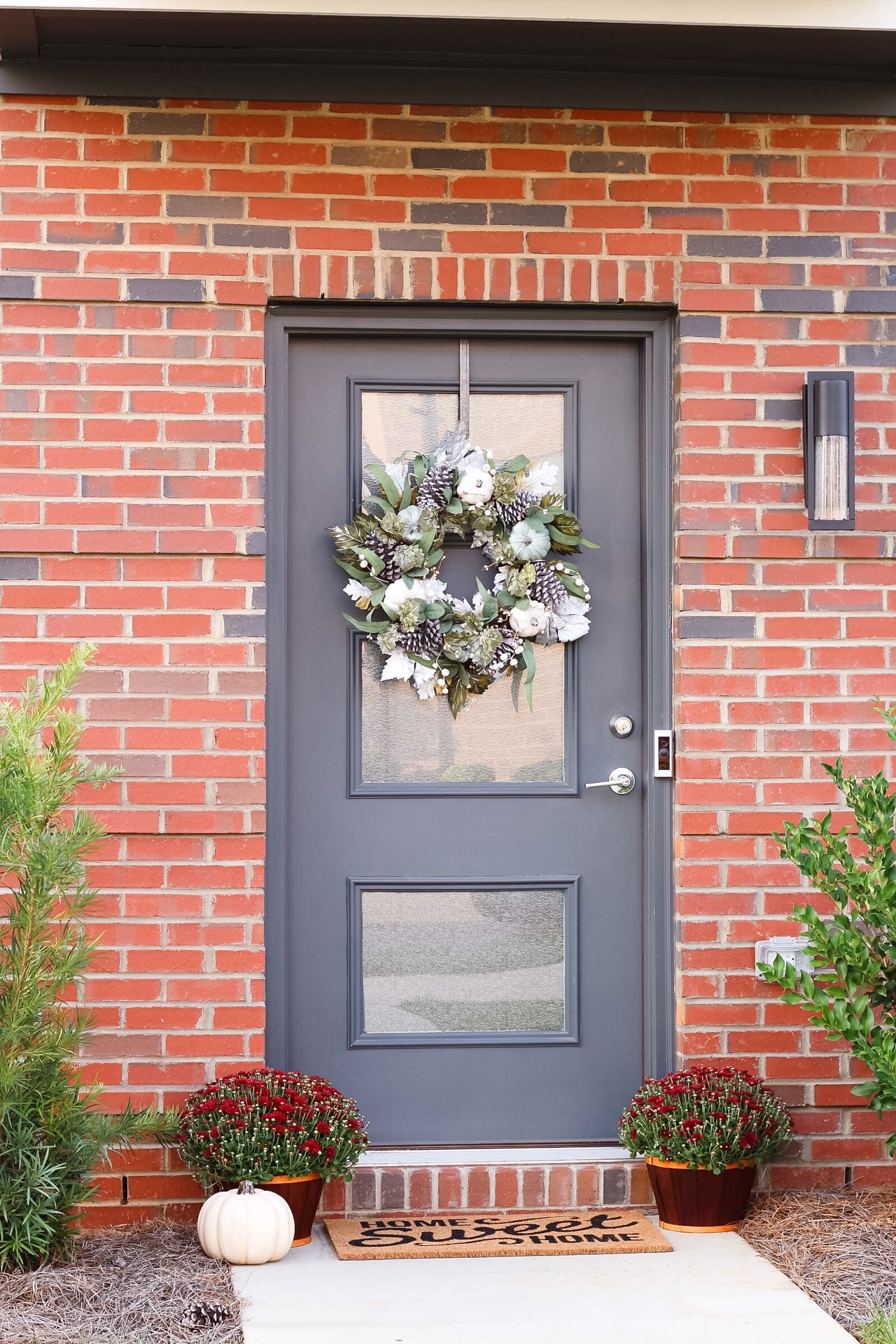 Hope y'all have a great weekend and thanks for stopping by!