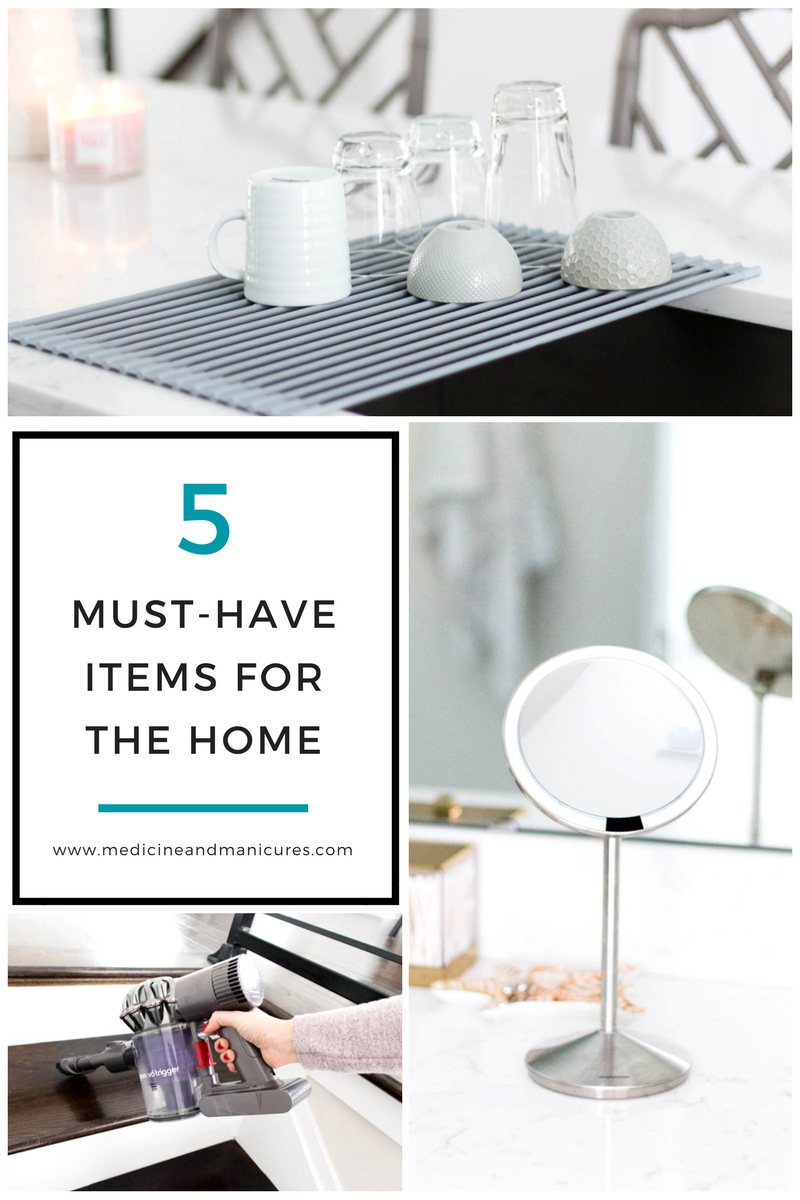 Becoming a homeowner has taken up a good chunk of my time this past year. From the unpacking and organizing to the furniture shopping and decorating, it has kept me busy but I'm excited to have a little less on my plate this year. Sharing my decorating and home tour posts with y'all has been so much fun and today I'm sharing five of my must-have household items, items that just make our lives easier at home. Whether you're creating a wedding registry or about to buy your first home, I wanted to share a few items that I have found myself reaching for over and over again.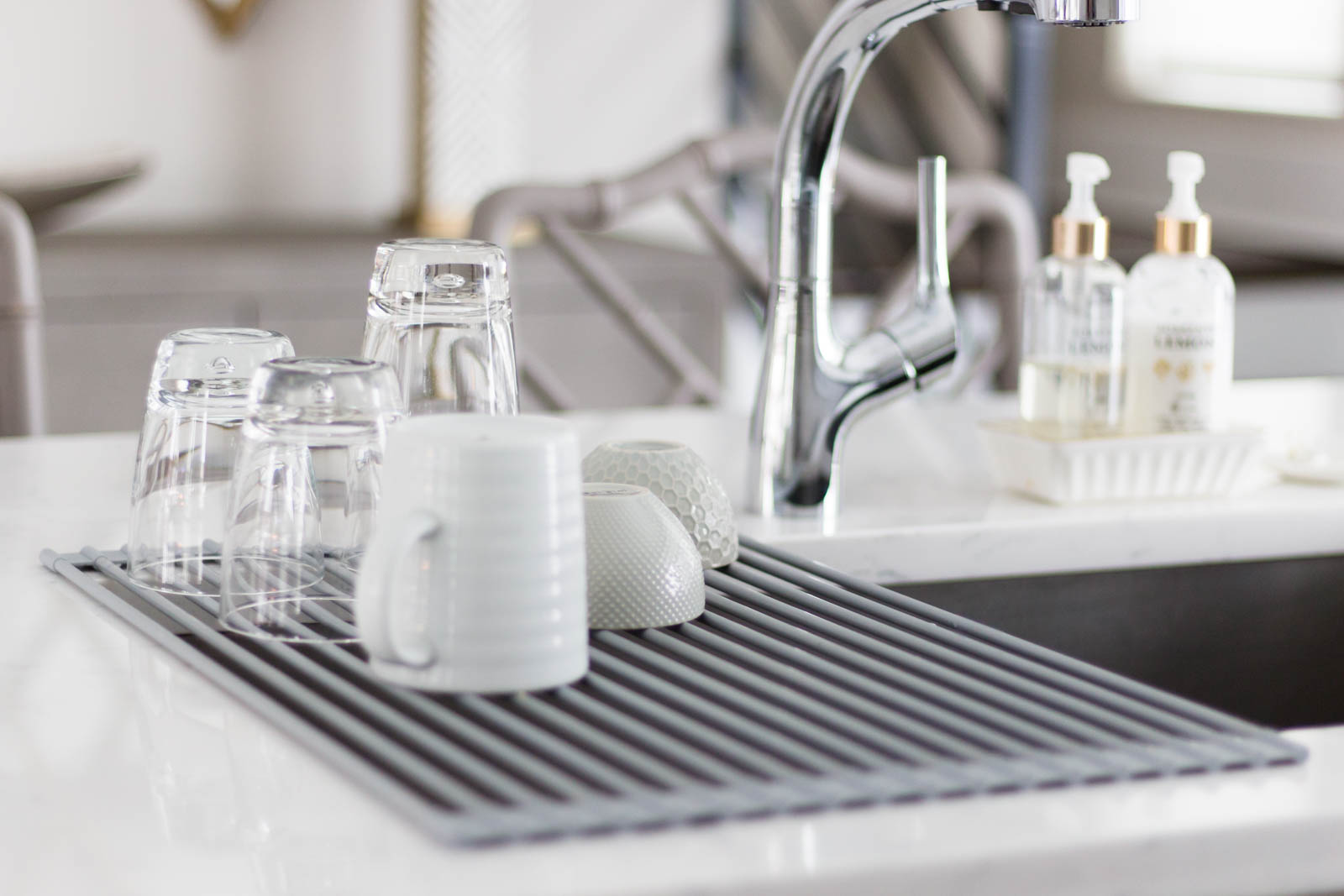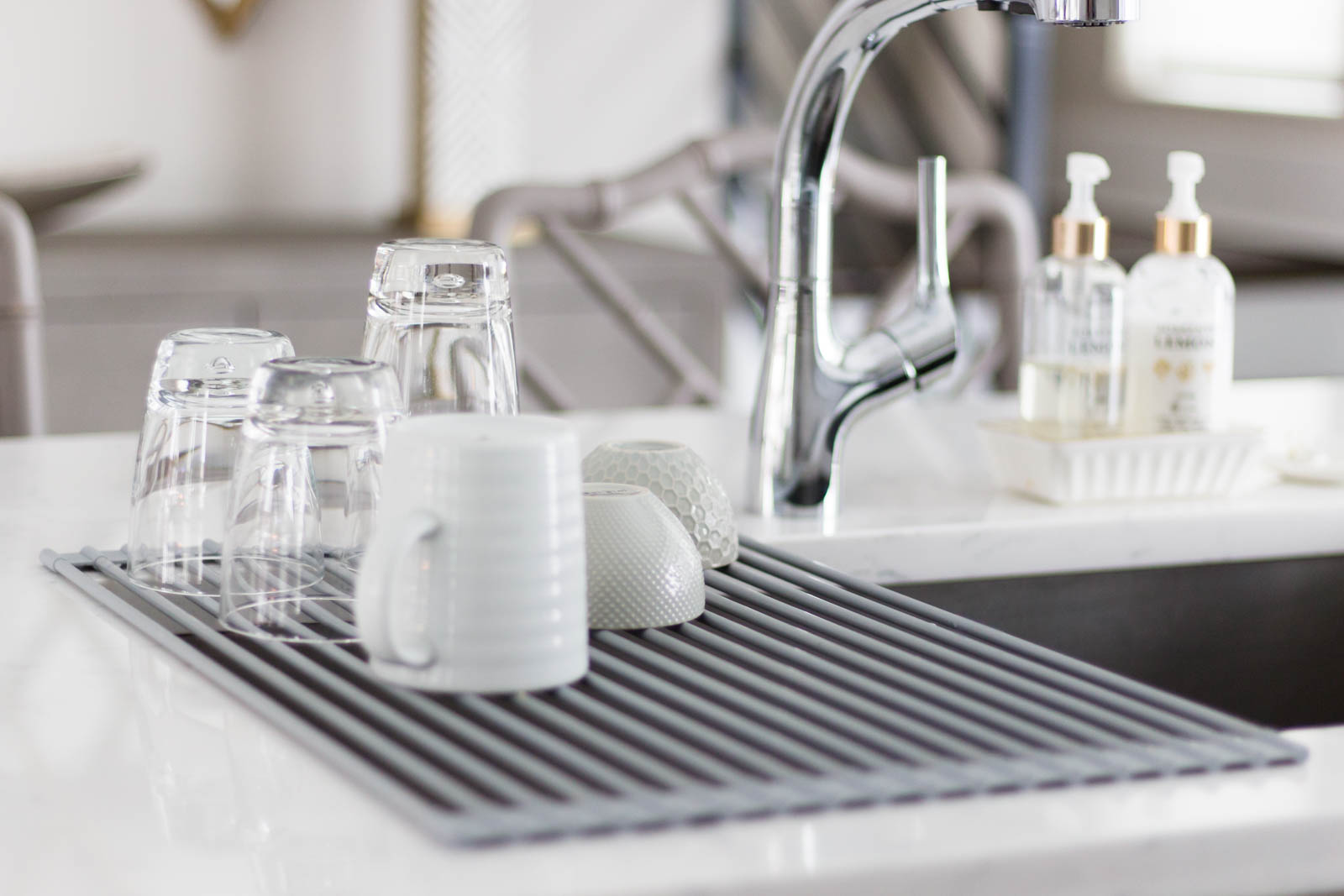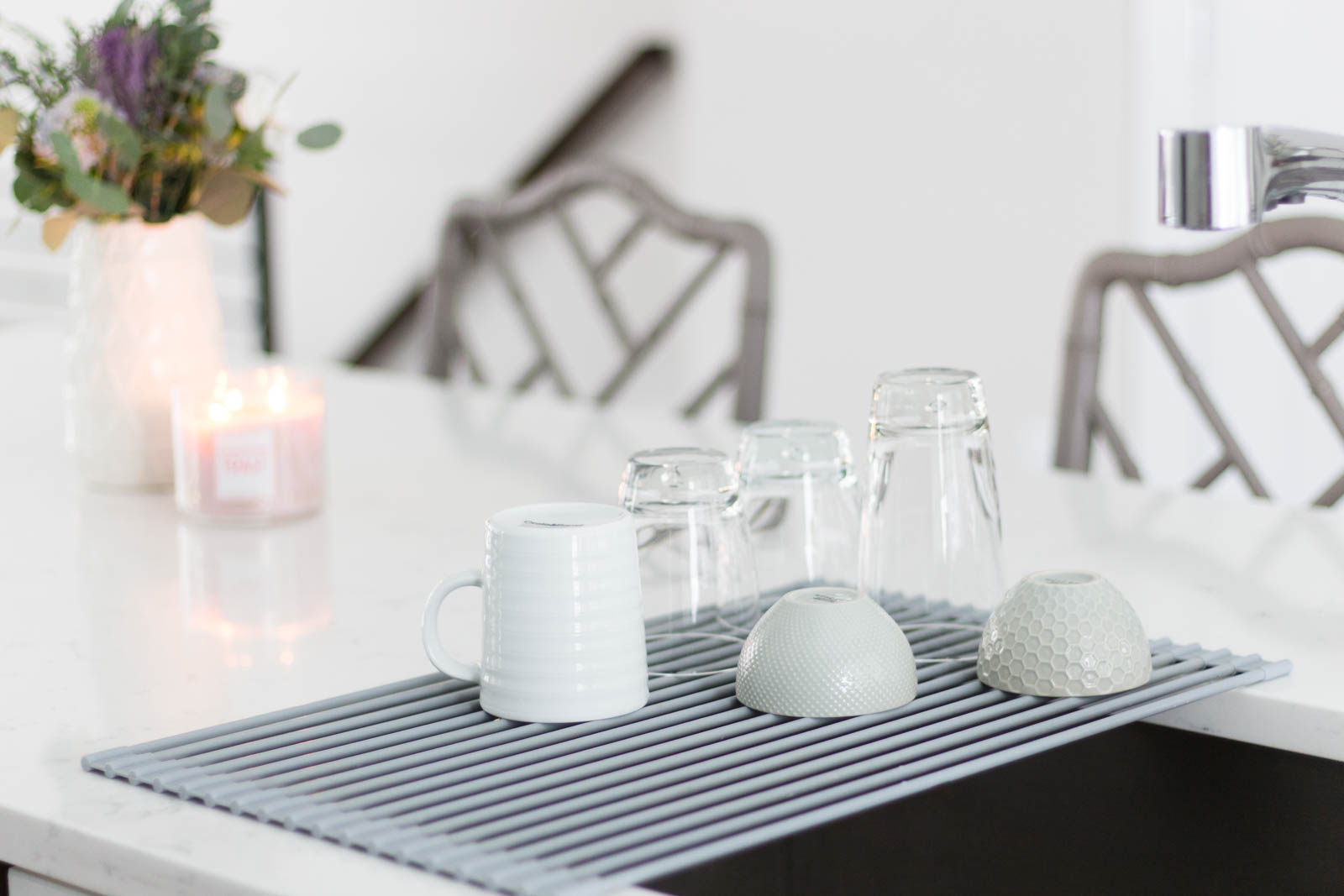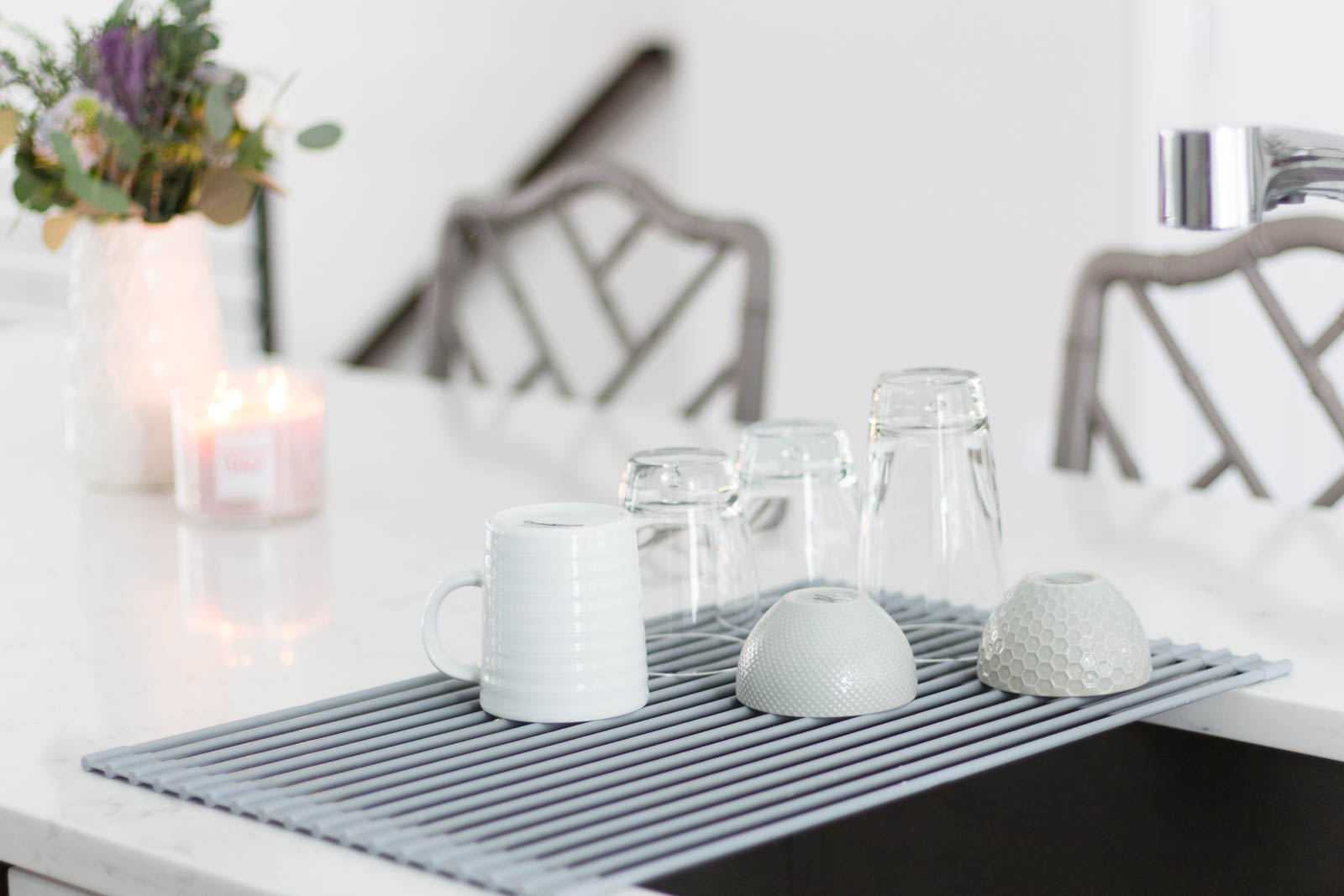 Instead of drying your dishes on a rack or mat beside the sink, opt for this over-the-sink drying mat. I give full credit to Ryan for finding this at the store. We have a pretty big sink so this helps us utilize the space above it while allowing for more counter space. It's easy to wipe clean and conveniently rolls up for storage.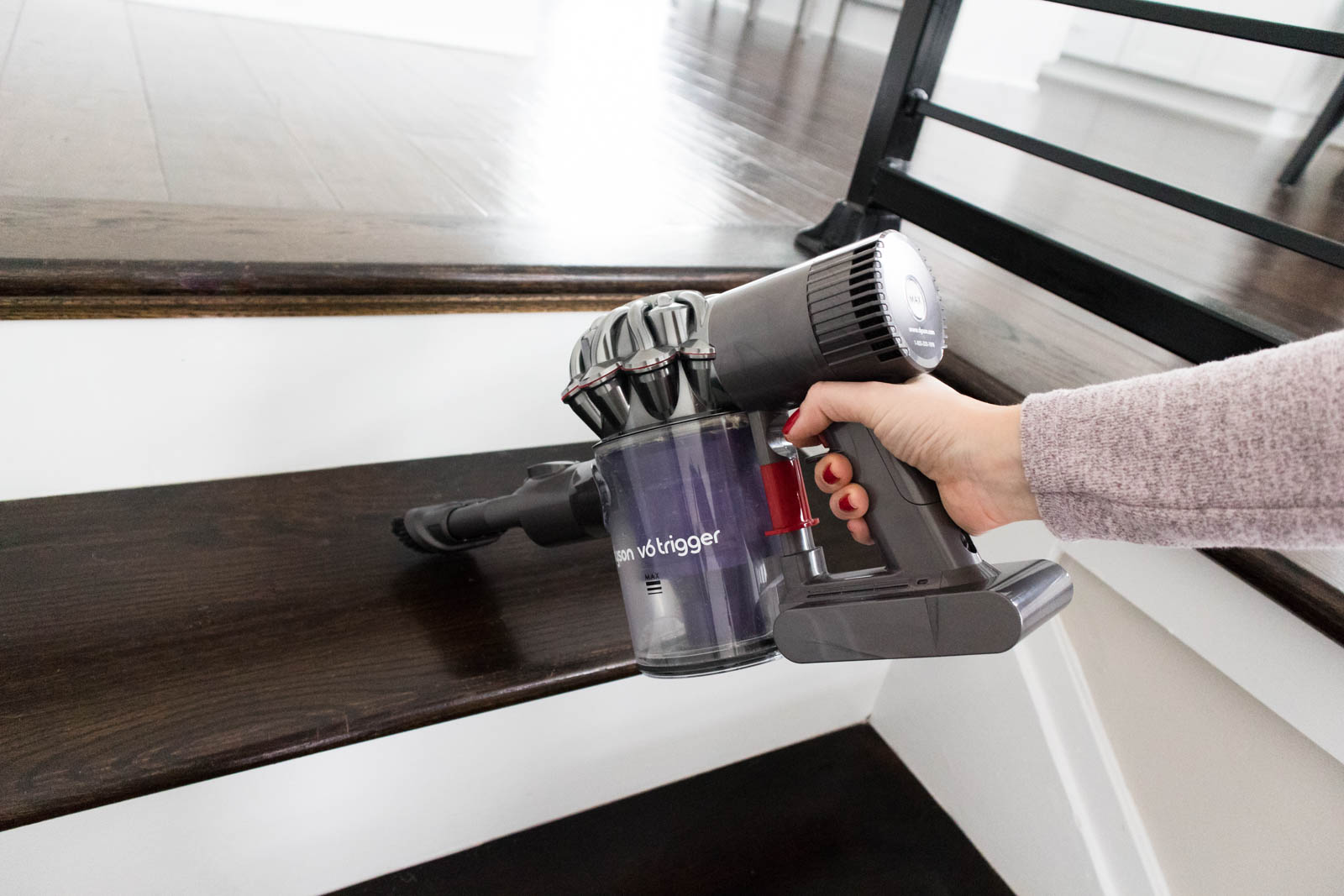 This thing… amazing!! We have a regular Dyson vacuum for the big jobs but I use this handheld so much more. We use it for quick spills on the floor, on our couches, and it's perfect for stairs. The charges lasts a good amount of time and it's super easy to clean. Can't recommend this enough!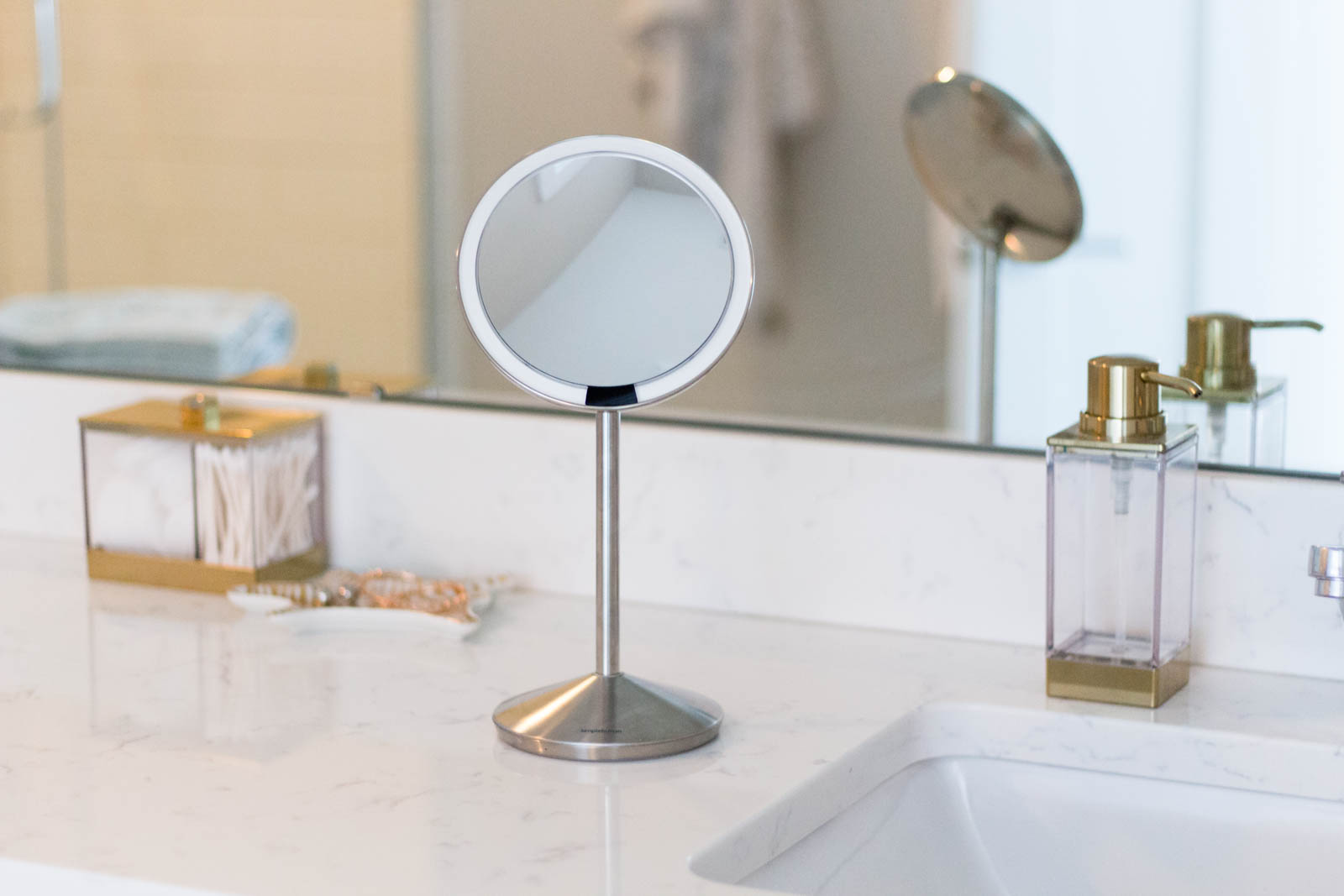 This was a bit of a splurge for a mirror but 100% worth it- I use it every day (and catch Ryan using it too!). There are several versions of this mirror but I went with the 10x zoom/travel size and it is perfect for applying eye makeup and tweezing eyebrows will never be the same! The light is a game changer. You can get big savings if you get it from Bed Bath & Beyond because they always offer their 20% off coupons.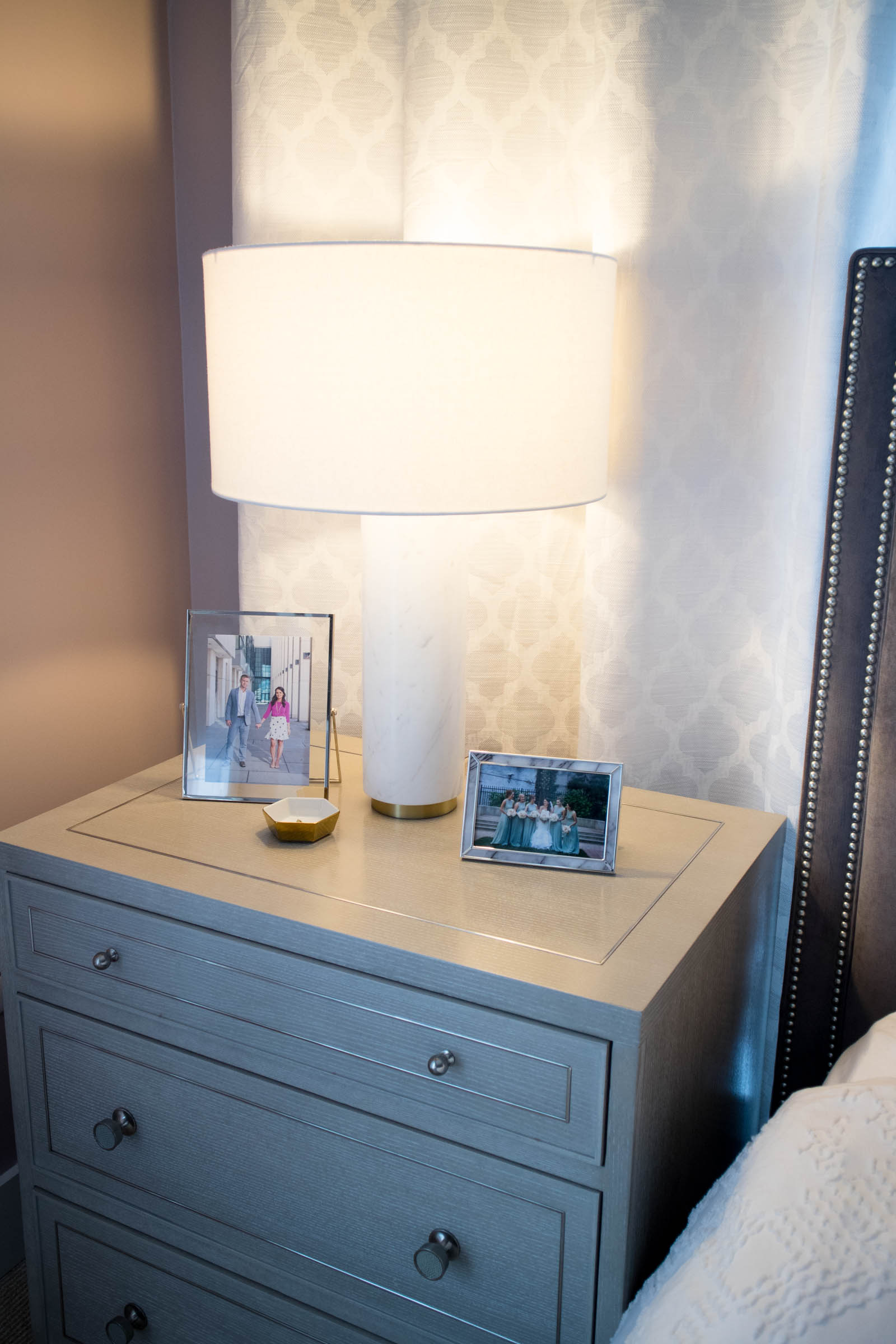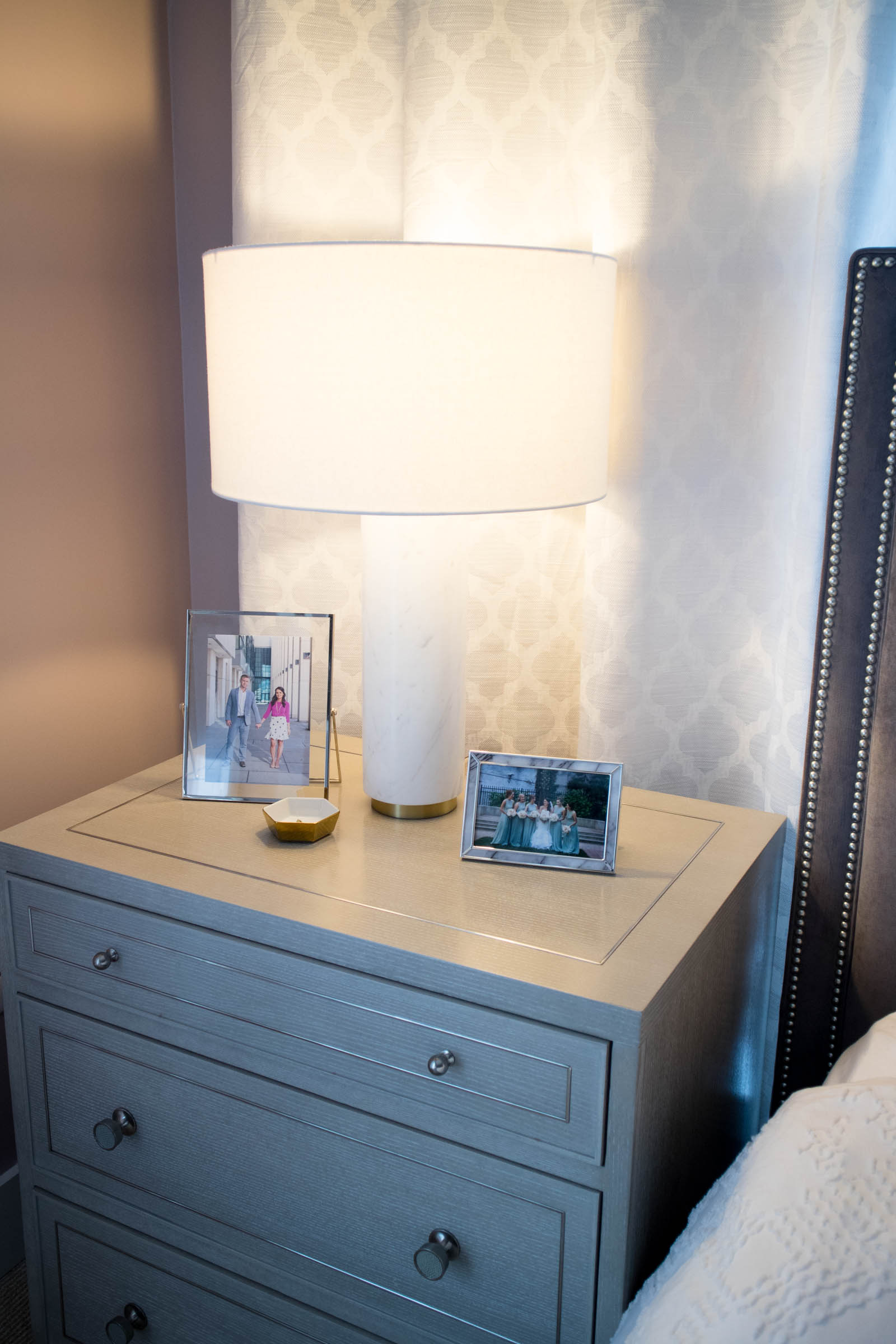 We had Hue lights in our old condo and have several of the bulbs in our new house as well. Phillips Hue is a smart bulb system that connects to your phone so you can turn on a light from just about anywhere. You can also connect with Alexa, Google Home, etc. We can control our bedroom lamps from our app and our entry light downstairs comes on once we're in a certain radius from home. If we traveling, we will set the lights on a schedule to come on at a certain time at night. If you get the colored bulbs, you can pick them to be any shade of the rainbow (we just have one of these). You can also get the regular white ones and control the color, warm white to bright white, and intensity of the light as well.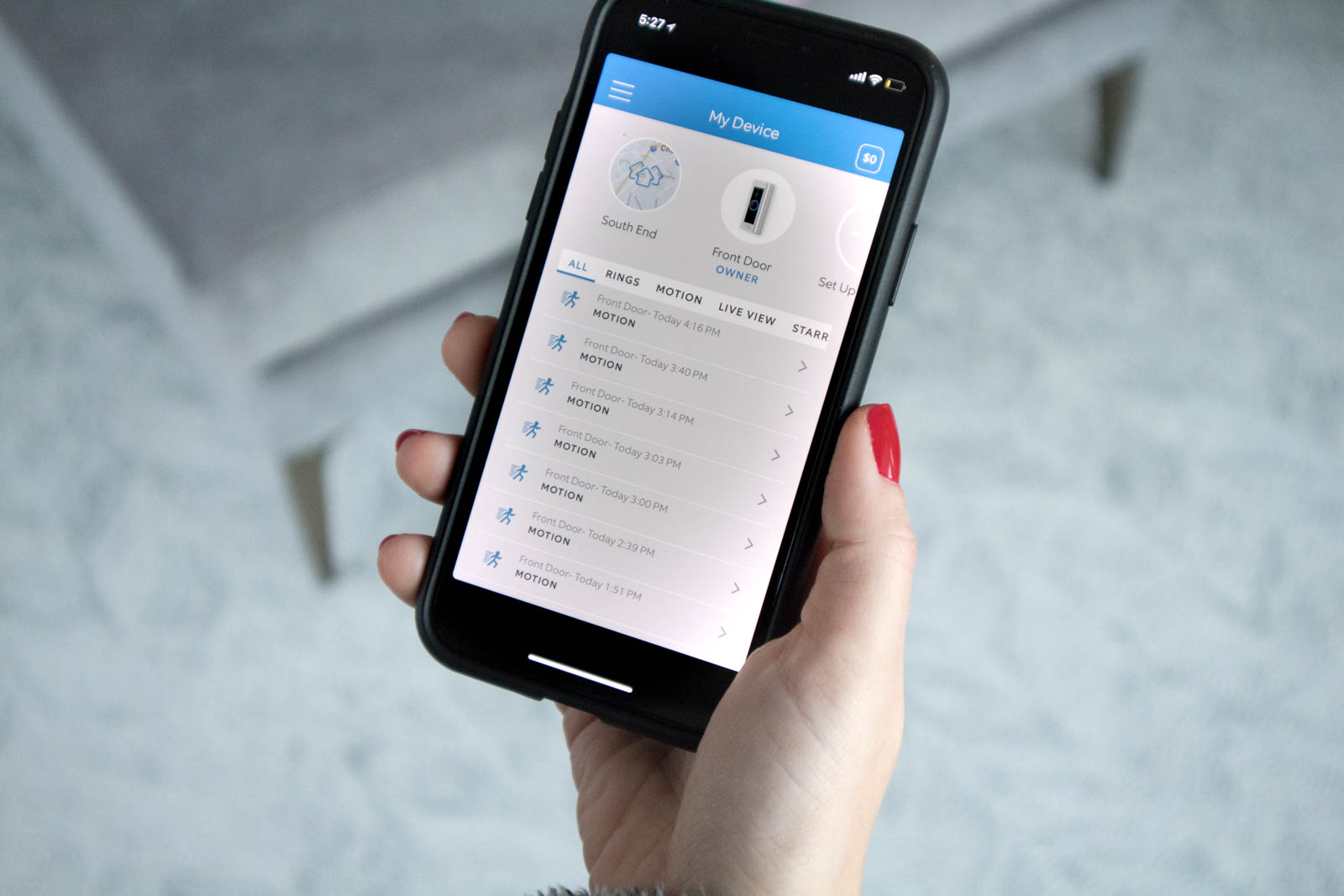 Last summer, I wrote a whole post about Ring that you can read here. This doorbell has been one of the best purchases we made for our house. I love that whenever someone rings the doorbell, I get a notification on my phone and can even answer and take to them through the phone, whether I'm at home or not. It also picks up motion so you'll always know if you have a visitor or a package at your door.
I'd love to hear from you guys as well- what are the items that you simply cannot live without at home?? Let me know in the comments below!