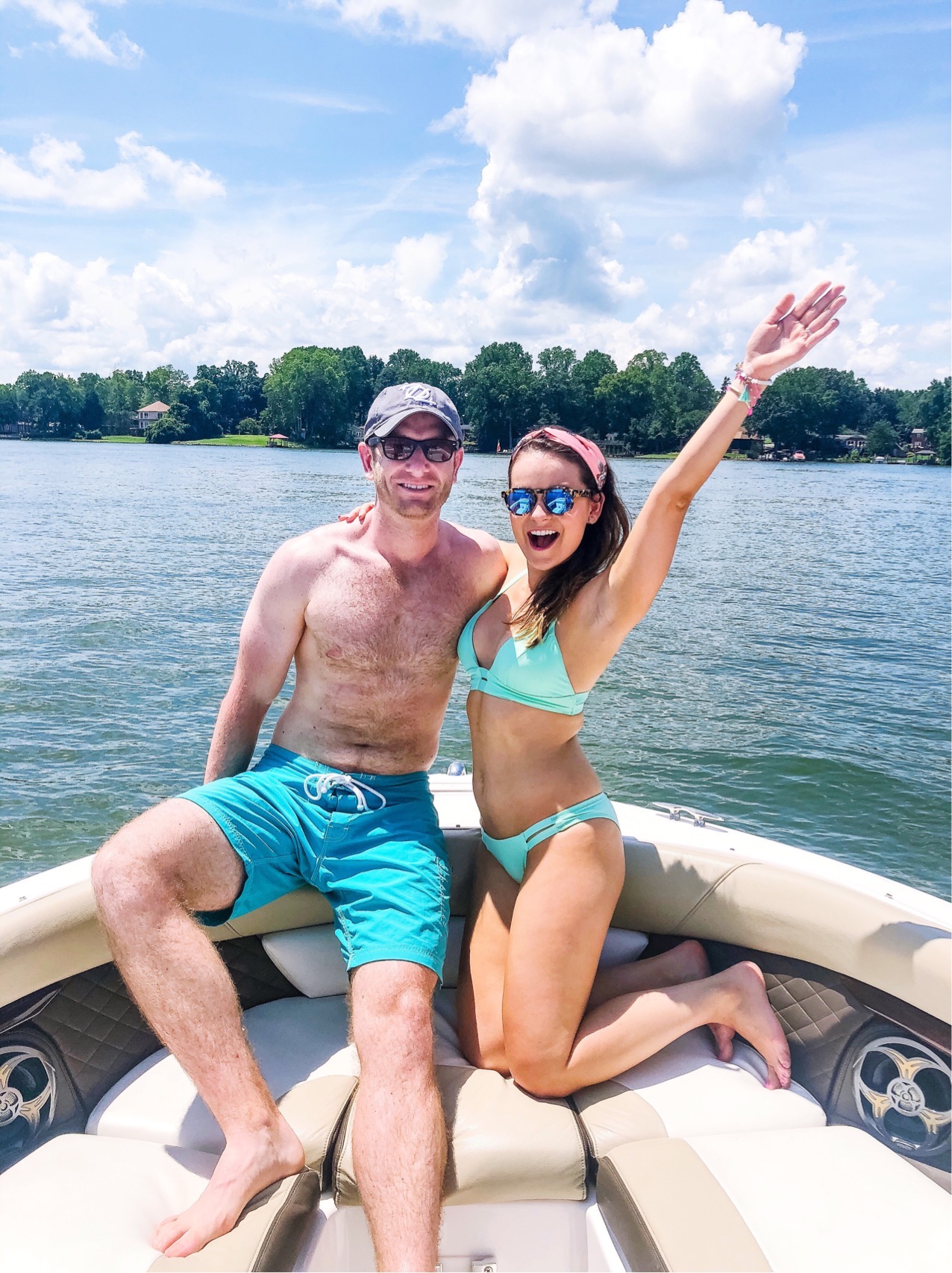 Happy birthday to my sweet hubby, Ryan!
Last weekend I surprised Ryan with a birthday boat day and it couldn't have gone better. First, we drove up towards the lake for a birthday lunch at Hello, Sailor. He thought it was just going to be us but I had four of our friends meet us there for part 1 of the surprise. After some seafood and cocktails, I grabbed his swim trunks out of my purse and told him to change. For part 2, we drove to our next destination where we had more friends waiting along with a speed boat that I had rented for the day- he was so surprised!
It was SO rainy last week here in Charlotte so I was super nervous about the weather. I planned this day like two months ago and wanted everything to go smoothly and didn't want to cancel! It was very cloudy/foggy that morning but as we were driving to lunch, the skies cleared and it turned out to be THE most beautiful day. All the praise hands emojis!!! Our boat had a wakeboard, waterskis, and a tube so there was no shortage of activities. It really was the perfect day to celebrate my favorite guy.
Ryan- I feel so lucky to call you my husband and today we celebrate you! You are kind, supportive, loving, handsome, hardworking, thoughtful, and always put a smile on my face (and keep me laughing). You're my partner in crime and share my passion for adventure. There's no one I'd rather have by my side as I go through the ups and downs of life… love you babe & happy birthday!!
And I have to show my hubby some love for killing it on the wakeboard!