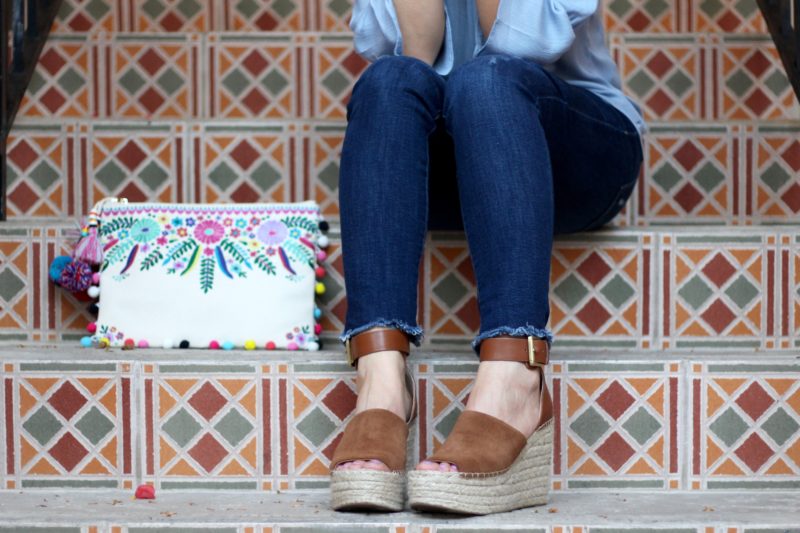 Hey guys, long time no talk! Things have been quite busy over here- we moved into our new townhouse over the weekend AND completely moved out of our old condo. The rest of the week has been spent unpacking, cleaning, more unpacking, and organizing our lives… or trying to. I still don't know where half of my stuff is. Oh, and we got our couches and dining table yesterday so we finally have somewhere to sit, yay!! Today I'm sharing another fun look from my trip to Naples featuring quite possibly the cutest clutch ever!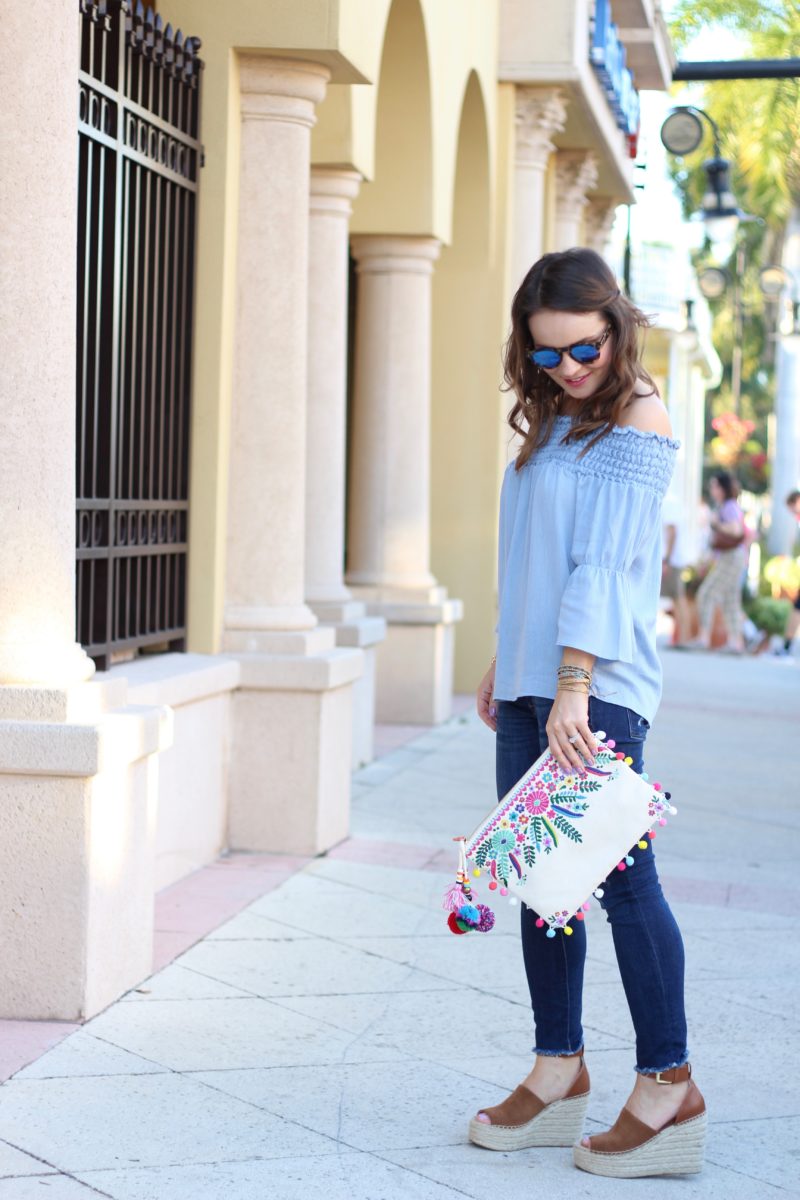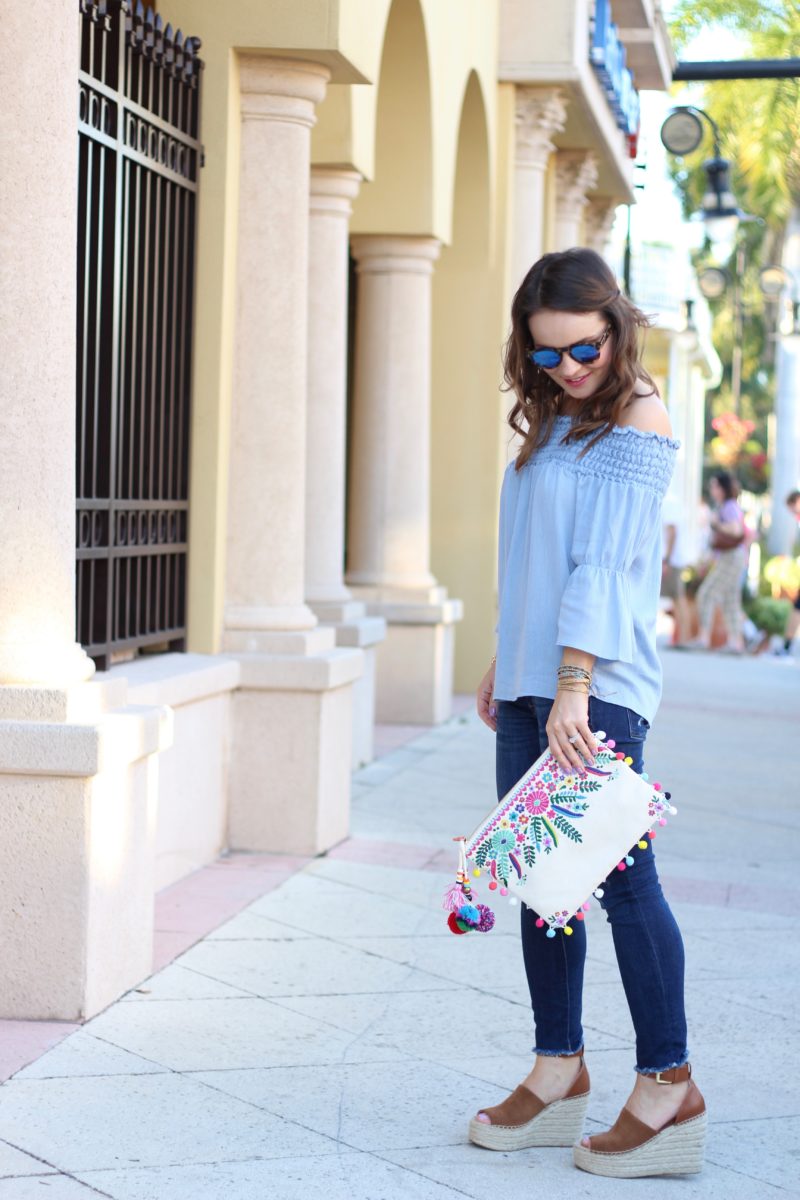 Glamorous OTS top // Steve Madden pom pom embroidered clutch // DL1961 jeans // Illesteva 'Leonard' sunglasses
Marc Fisher 'Adalyn' espadrilles (dupes under $60 here) // Nakamol beaded wrap bracelet via Rocksbox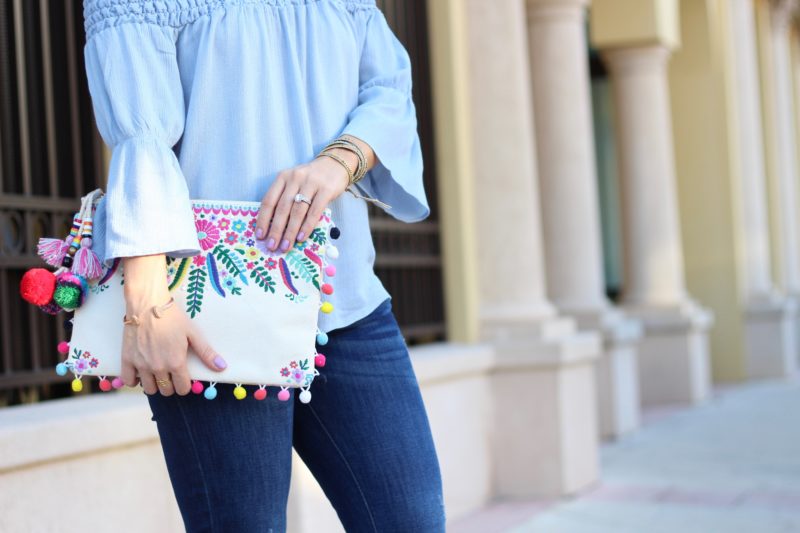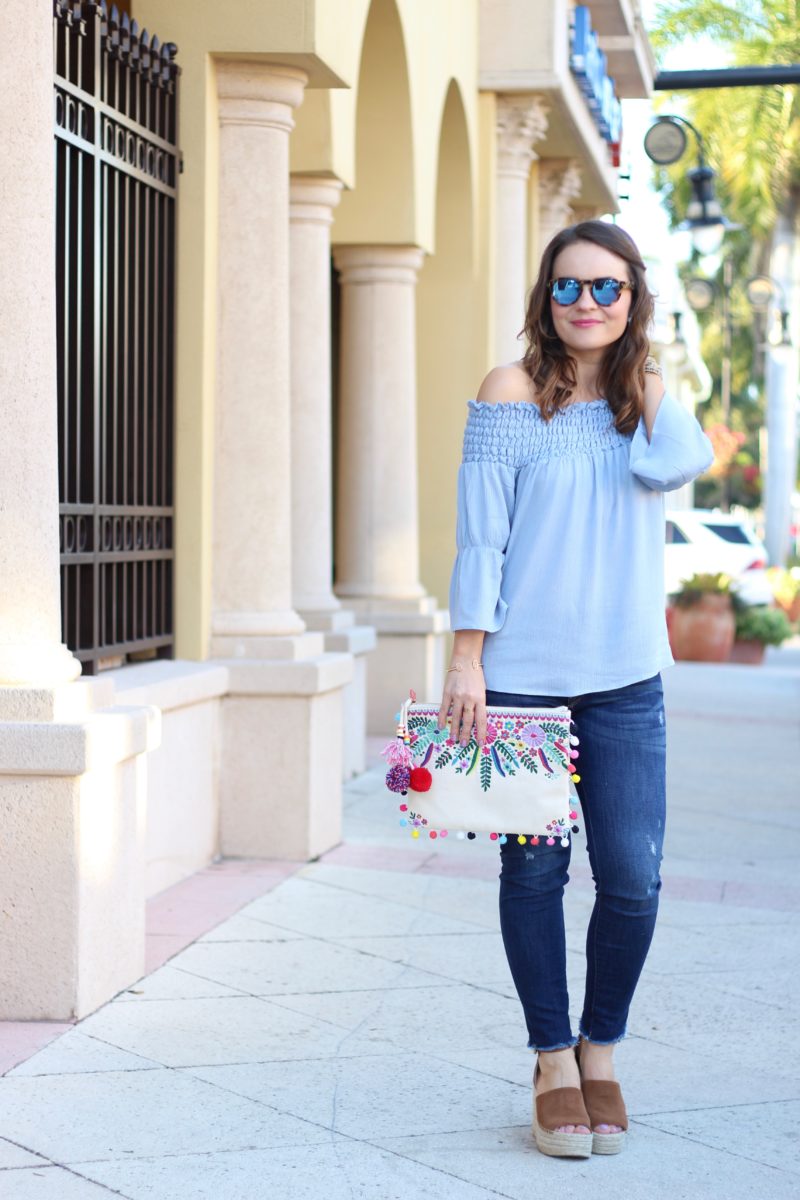 I recently picked up this light blue top because of course I love that it's off-the-shoulder, but I also thought the flared sleeves were a fun little detail and the lightweight, gauzy material that it's made out of is perfect for summer. And can we just talk about this clutch for a minute?!? Okay, I know it's a little obnoxious BUT it's seriously the cutest thing ever. It really takes this plain outfit up a notch, don't you think? If you love tassels, pom poms and bright colors, then you need this in your closet… trust me. The colors are absolutely gorgeous and you can find it here for under $75!
I topped off the outfit with my Marc Fisher wedges (yes to feeling tall!) and my trusty mirrored sunglasses. I also recently got a new Rocksbox with this blue and gold wrap bracelet and I have been wearing it so much lately. In case you haven't heard about Rocksbox, it's a monthly jewelry subscription service where you get 3 fun new pieces for only $19/month. You can send them back whenever you like or if you really love a piece and want to purchase it, you score it for 20% off. If you want to try out your first month free, use code KRISTINABFF5 when you sign up!
.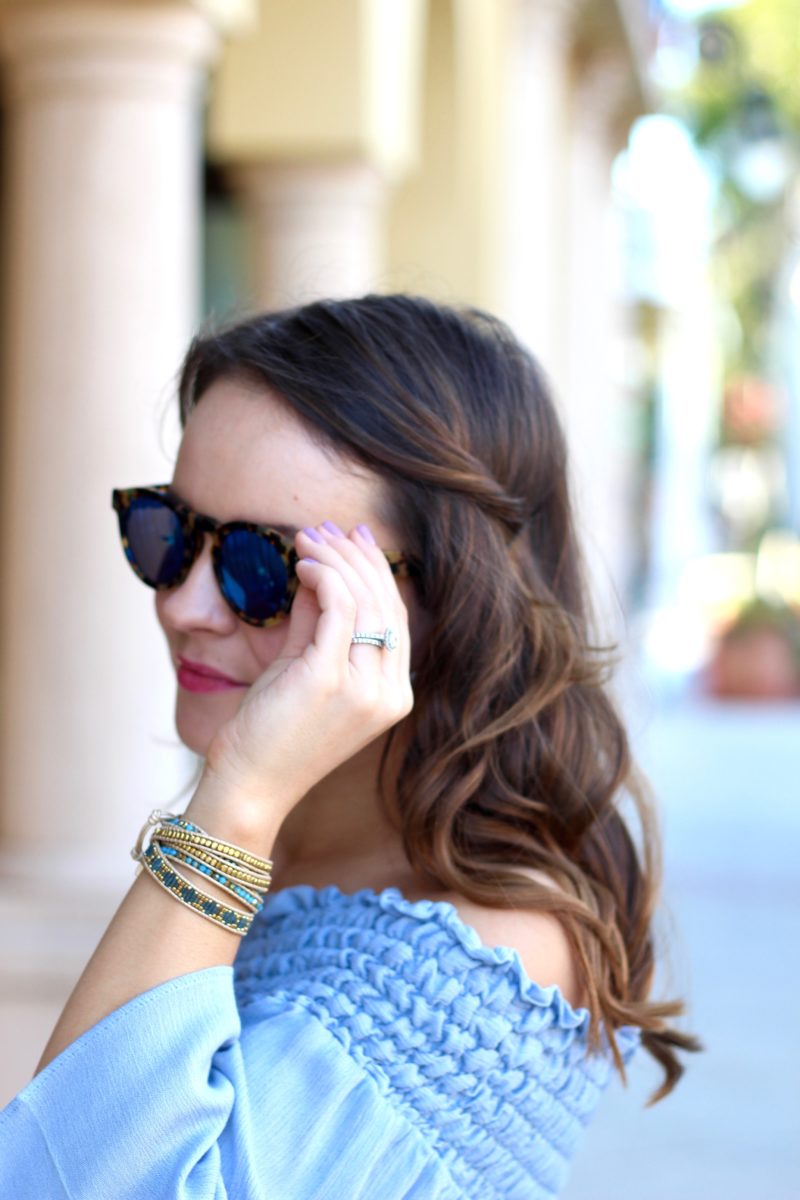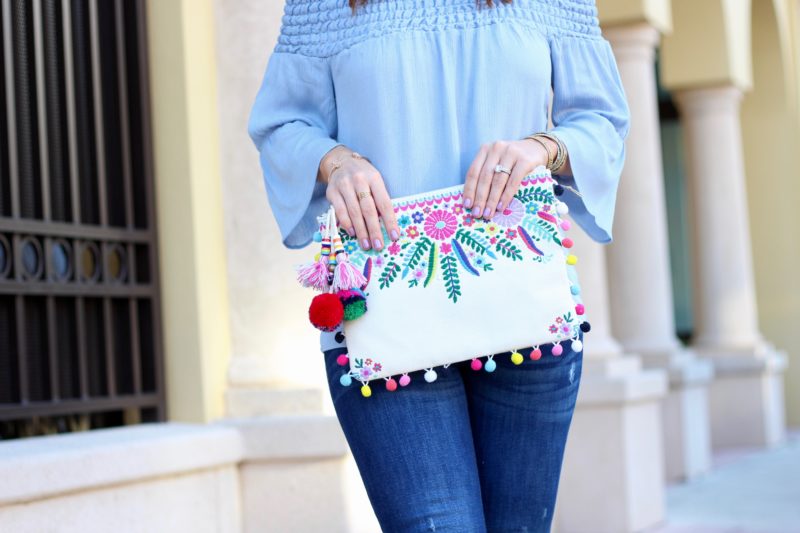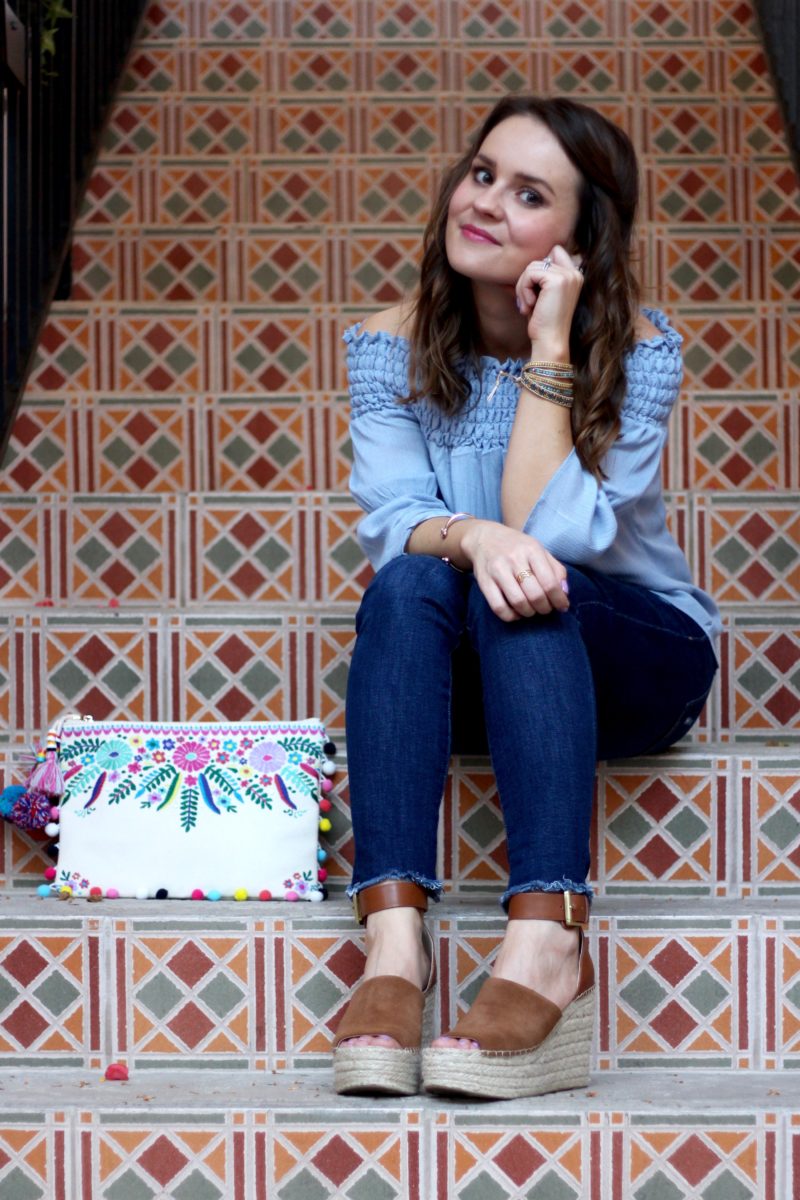 Thanks for stopping by y'all and happy Friday!!