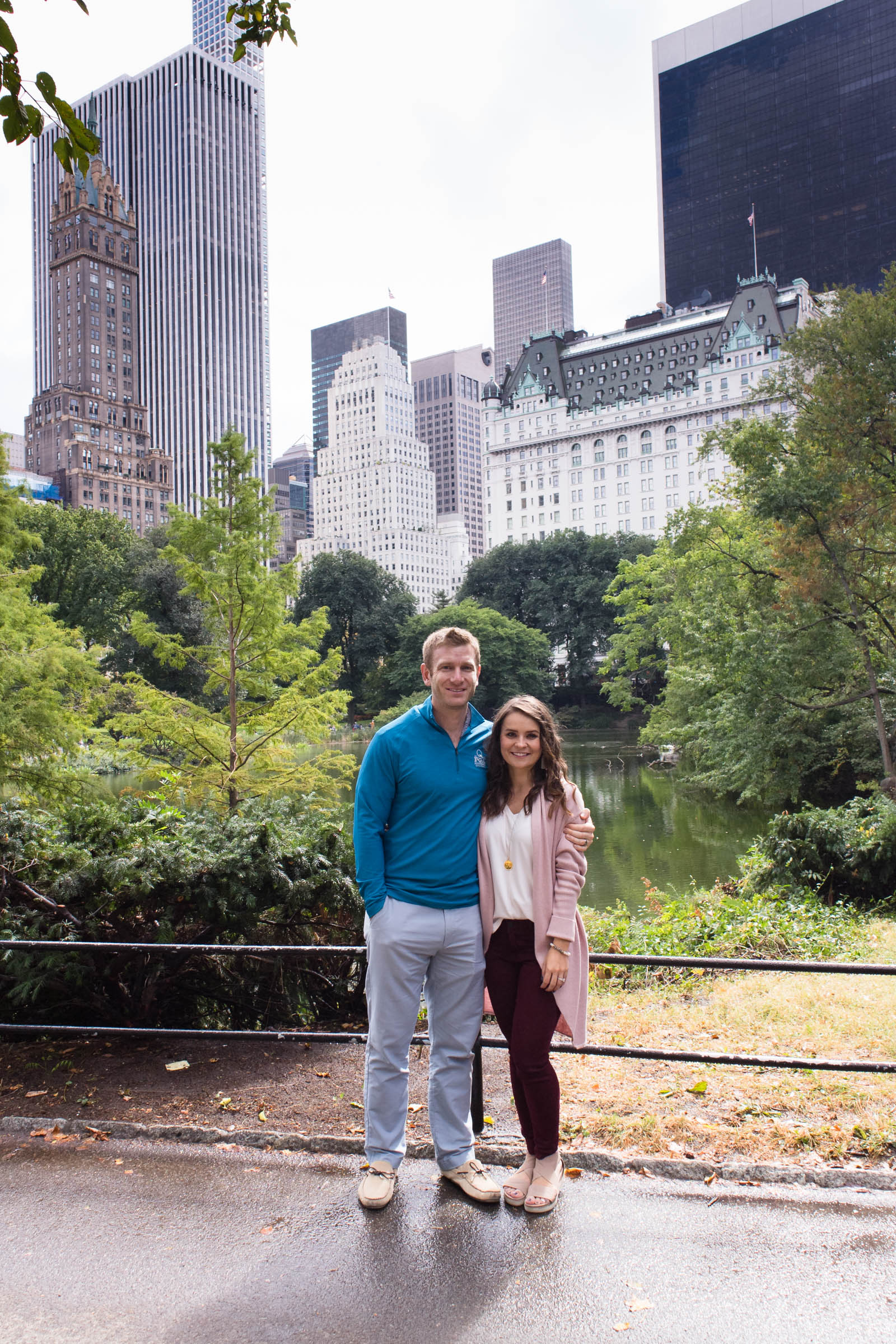 Weekend trips to New York always feel like a whirlwind. We always try to squeeze so much in and by the end of it we're so exhausted, but it always keeps me coming back for more! Grab a cup of coffee because it's time for a travel recap 🙂
After we arrived and dropped our bags off at the hotel, we headed down to Greenwich Village to get some lunch at The Butcher's Daughter. Afterwards we walked over to Meatpacking so I could say hello to my friends at Lilla P. They have their store and showroom in NYC and it was so neat to see inside their showroom and take a peek at the upcoming spring styles. And y'all… they are coming out with THE cutest bags this spring. Here is a sneak peek!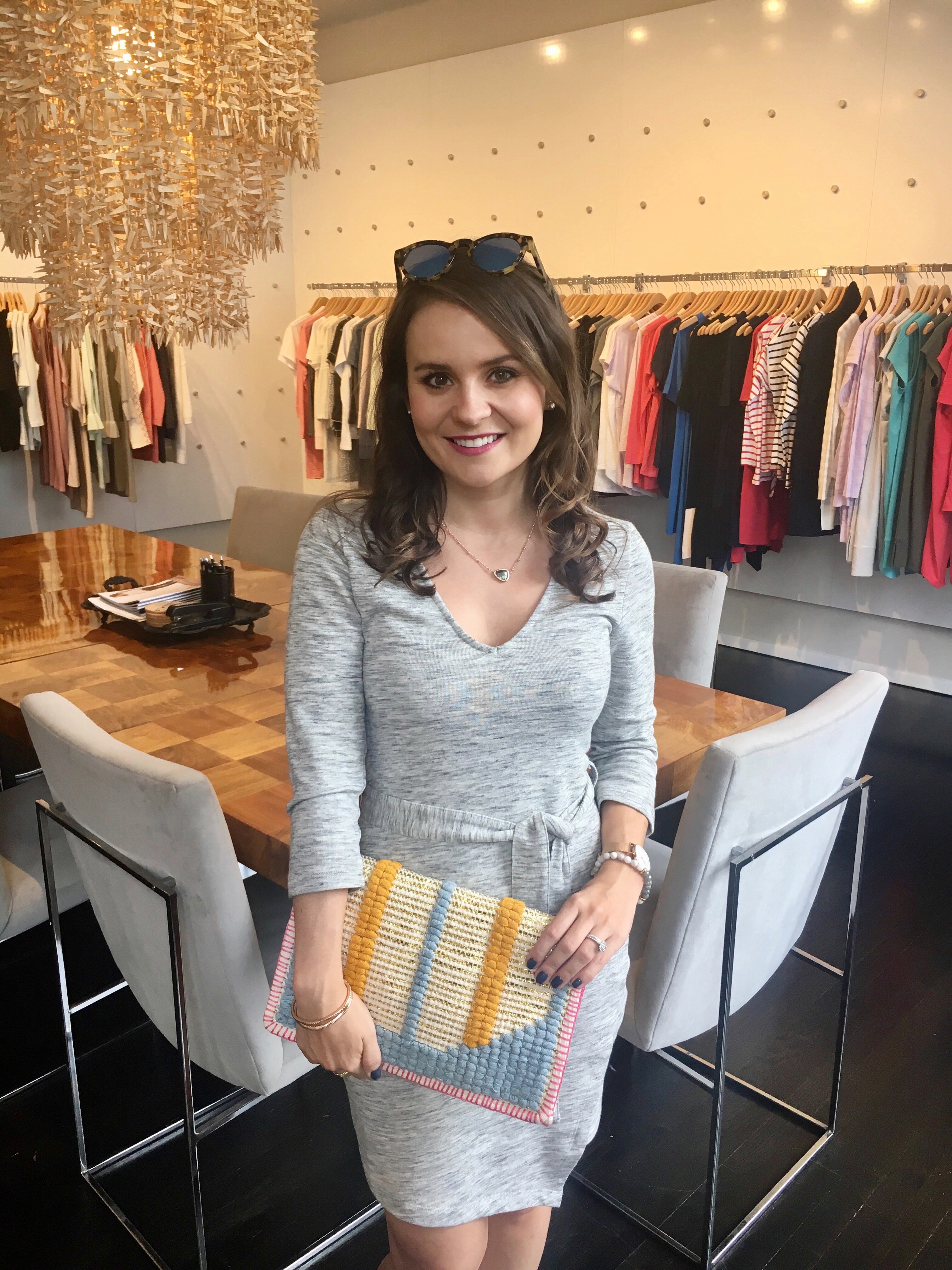 Next we wandered around and made our way to Cookie Dō. Ryan found out about this place months ago on Instagram and I really think he went on this trip with me just so he could try their cookie dough, lol. They have so many flavors and it is the cutest little shop. I'm not even a huge fan of cookie dough, but I ended up getting the s'mores flavor and it was seriously amazing! I'd recommend getting it to-go and eating it in Washington Square Park.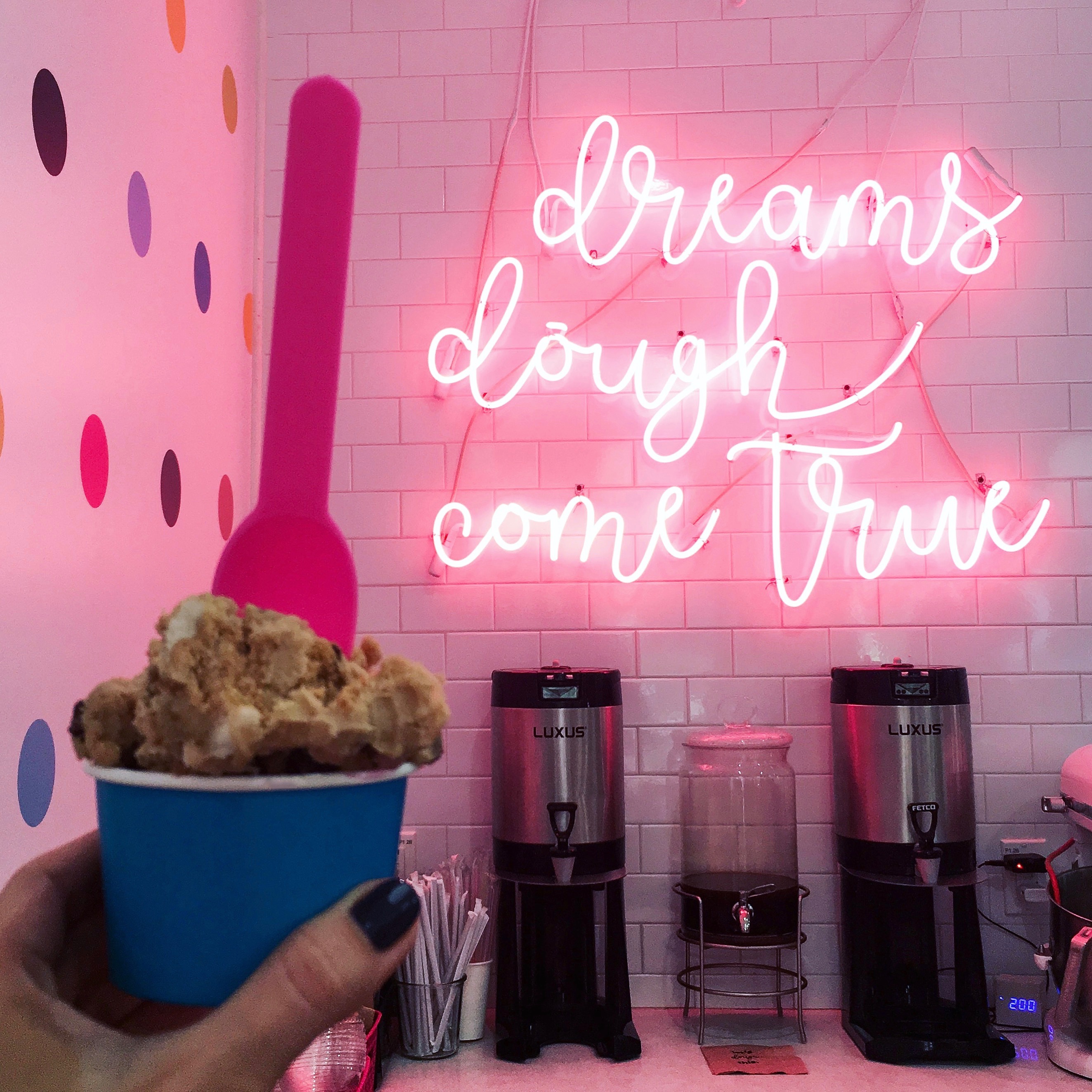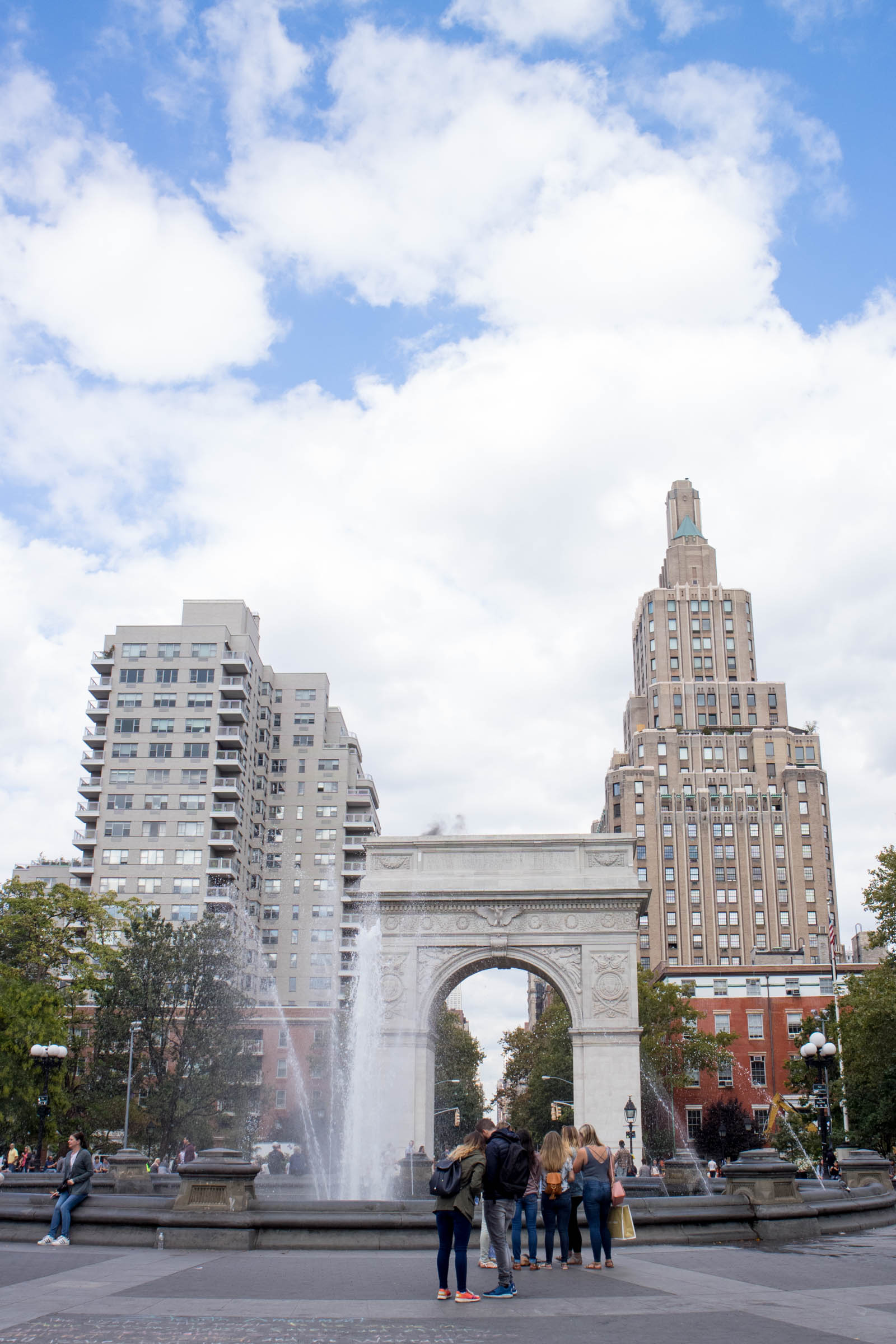 After getting our sugar high, we made our way downtown to One World Observatory. A few years ago we did Top of the Rock (which I absolutely love) but the views from the 102nd floor of the Freedom Tower were simply stunning. The elevator was so fast and shows you how New York evolved over time. They even have a restaurant up there so you can take in the views over dinner or drinks.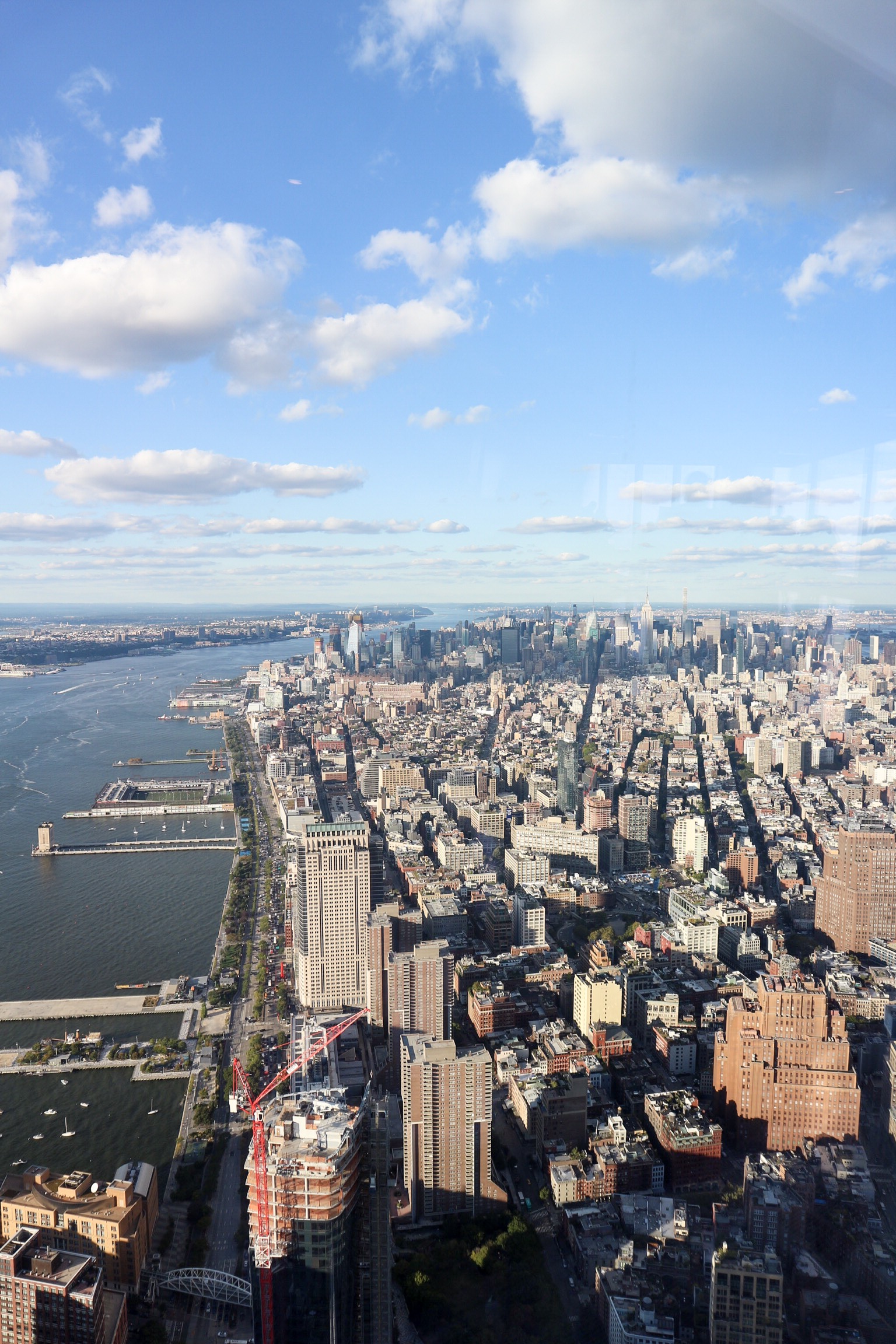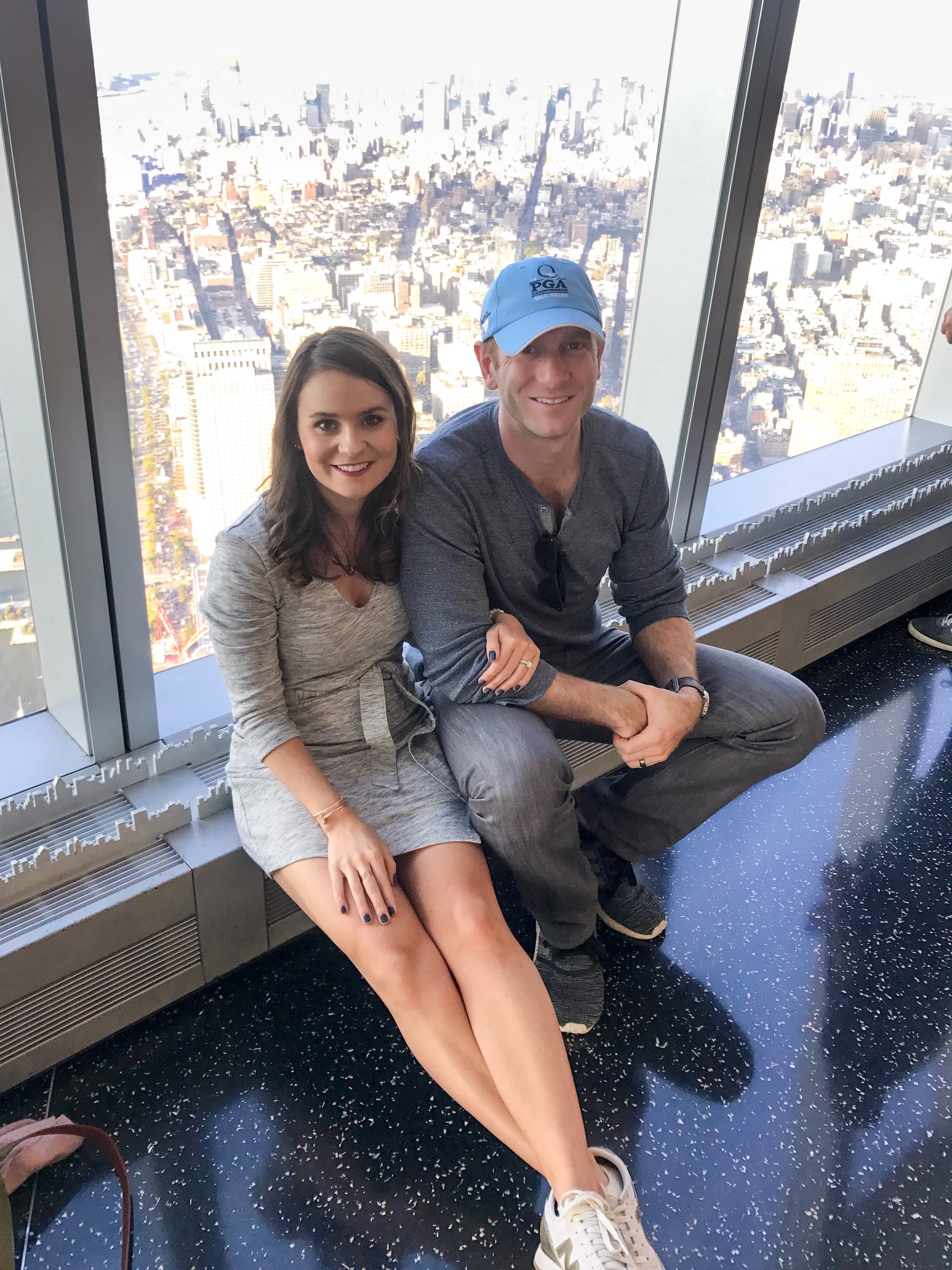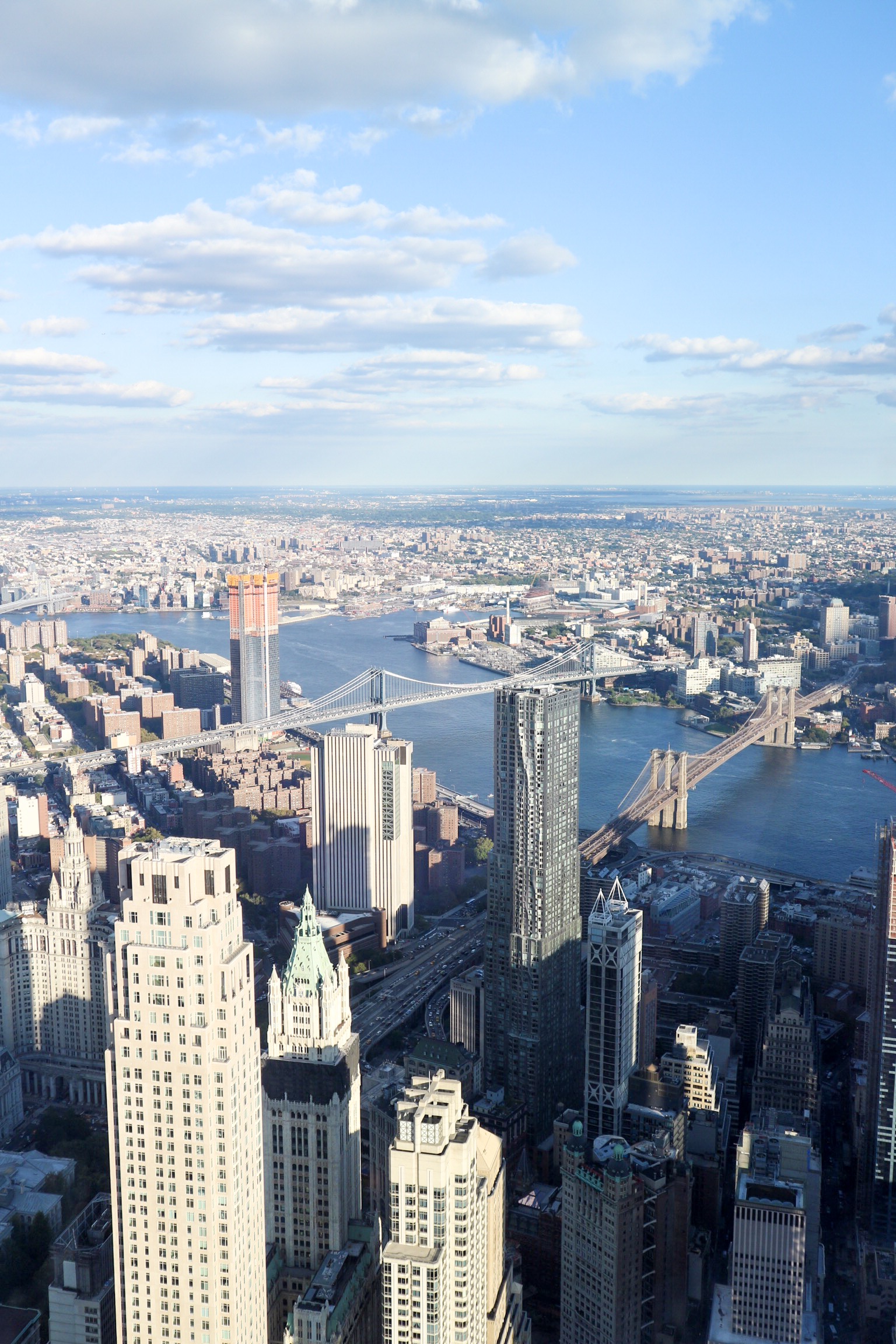 Friday night we had dinner at Nobu. Asian food is my favorite so I had high expectations for this place and while the food was pretty amazing, the portions were so small and the prices were pretty outrageous. My two favorite dishes were the black cod with miso (reminded me a lot of the butterfish from Roy's) and crispy rice with spicy tuna- you must get those two if you go!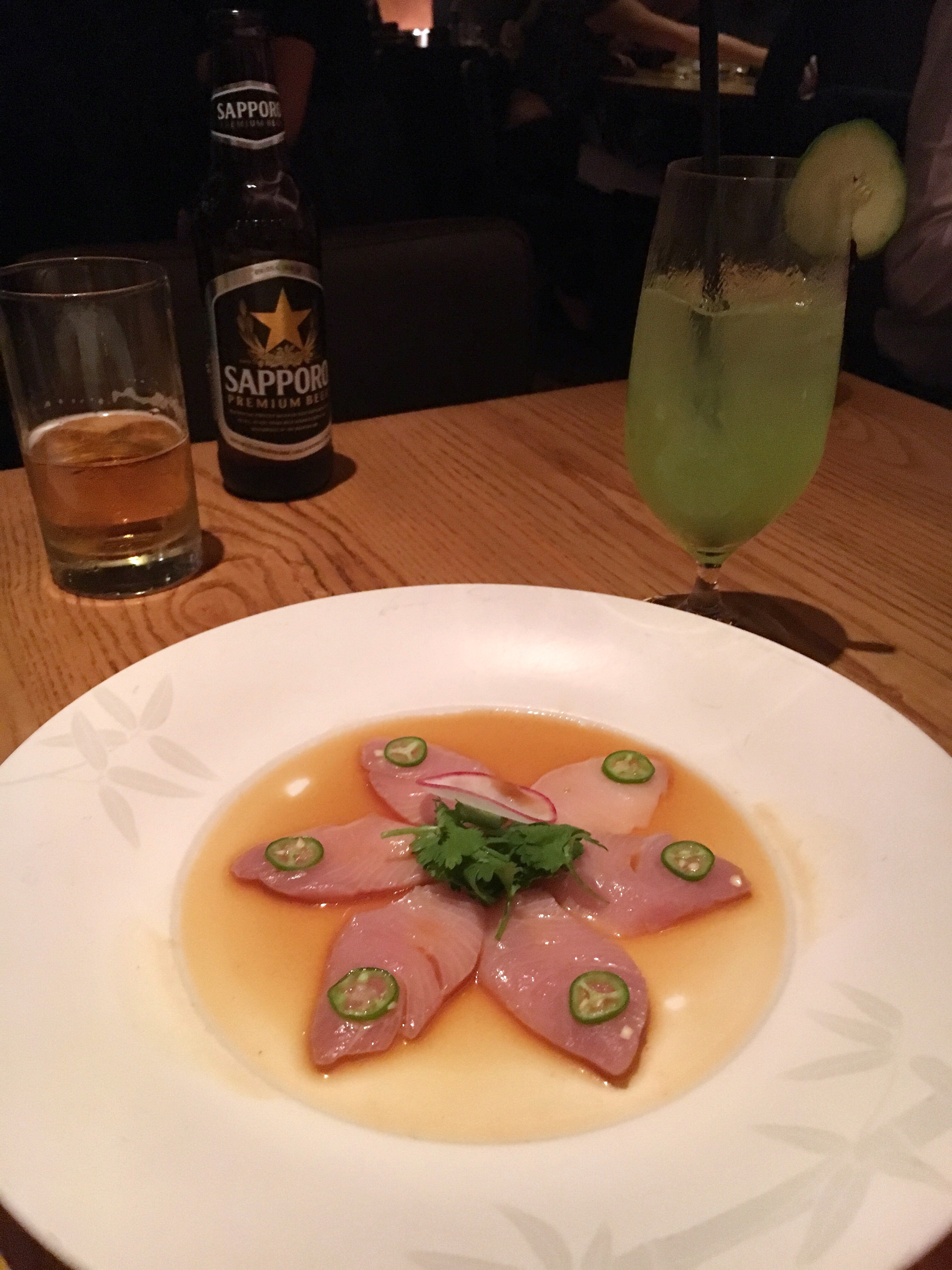 Saturday morning was cloudy but eventually the sun came out and it was a perfect day to ride bikes in Central Park. Ryan & I did this on our very first trip to New York 5 years ago and it's honestly one of my favorite thing to do in the city. After that we grabbed some lunch at Shake Shack then went to stand in line for about an hour at TKTS. This is where you can get heavily discounted day-of broadway and off-broadway tickets in New York.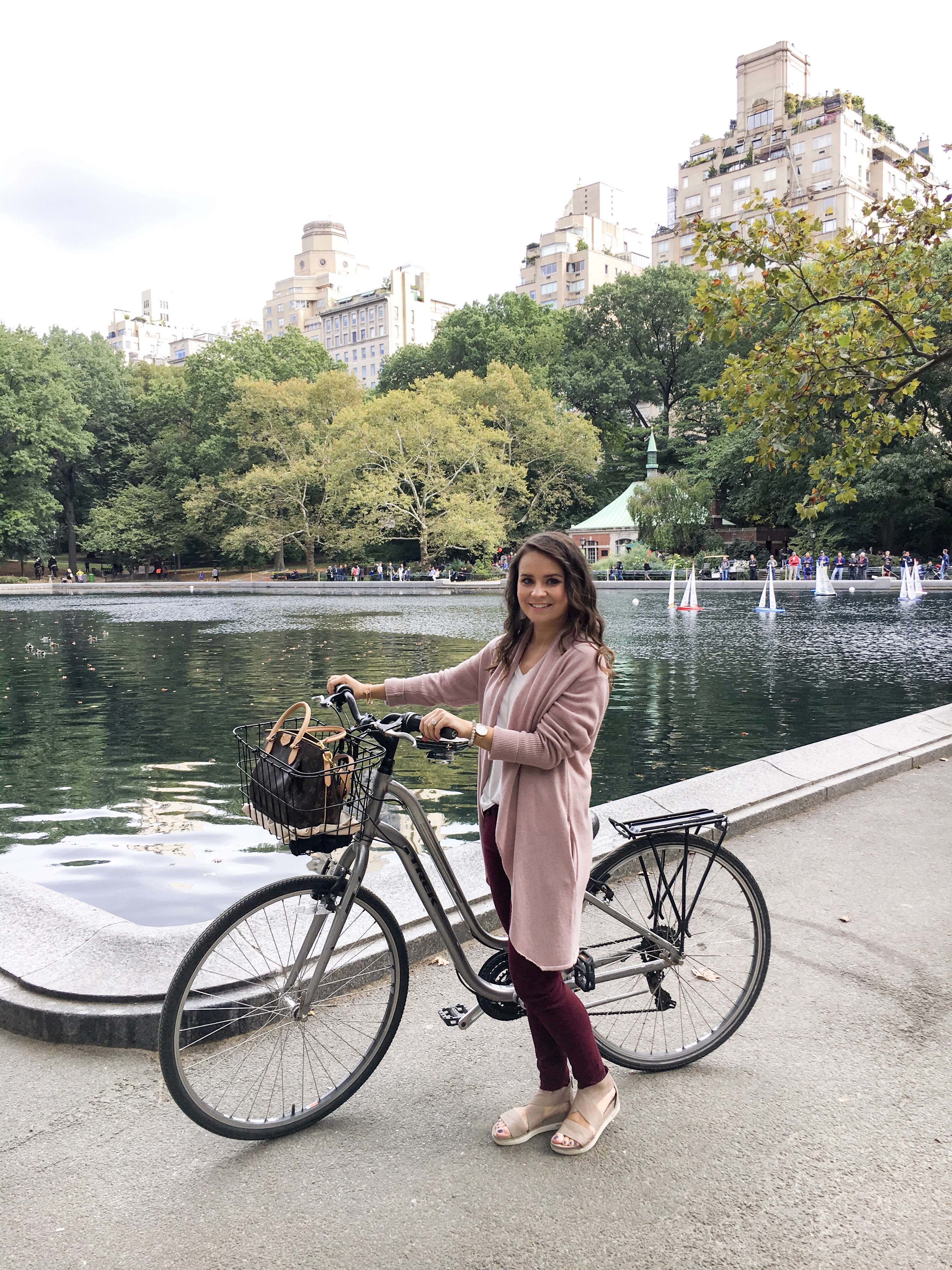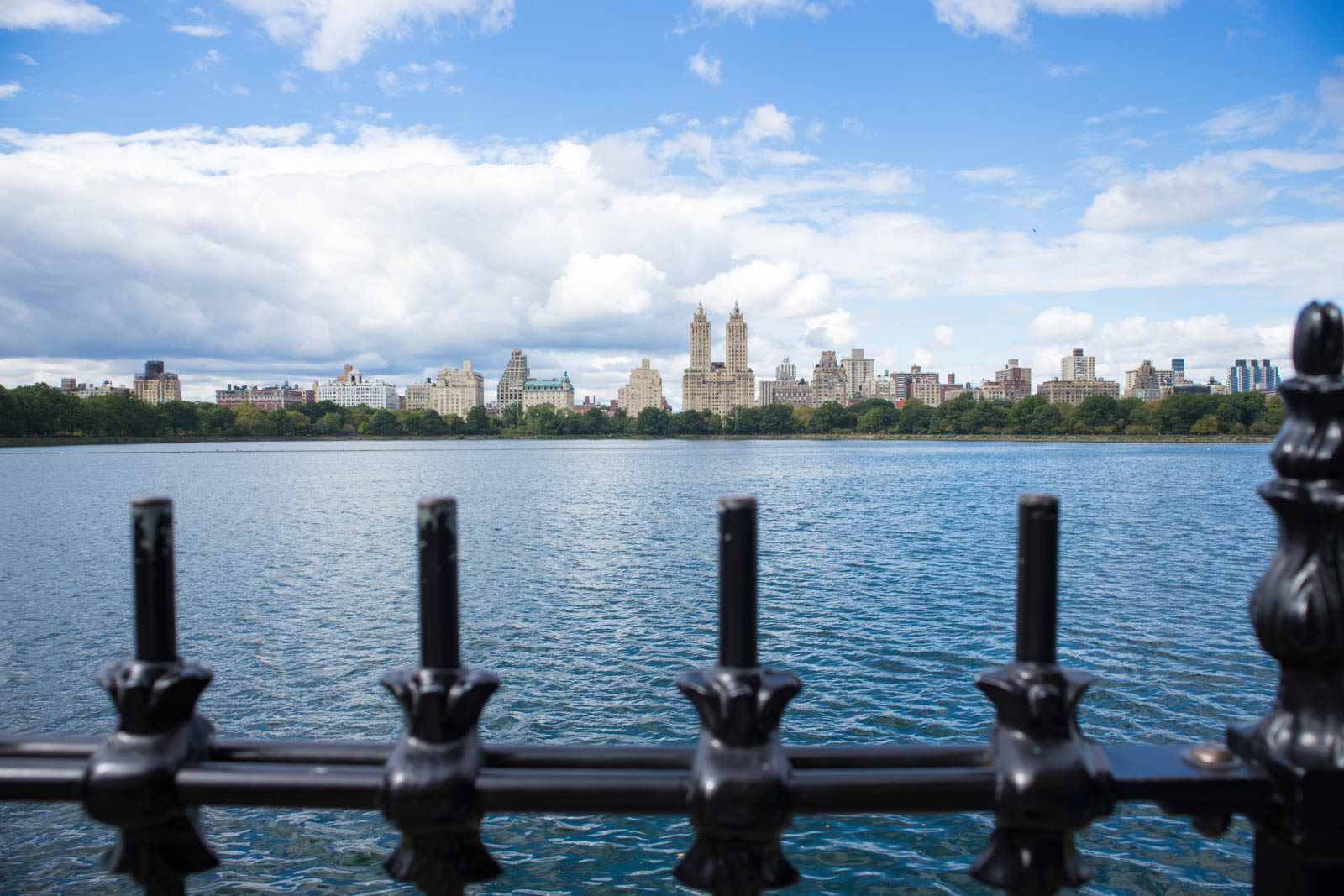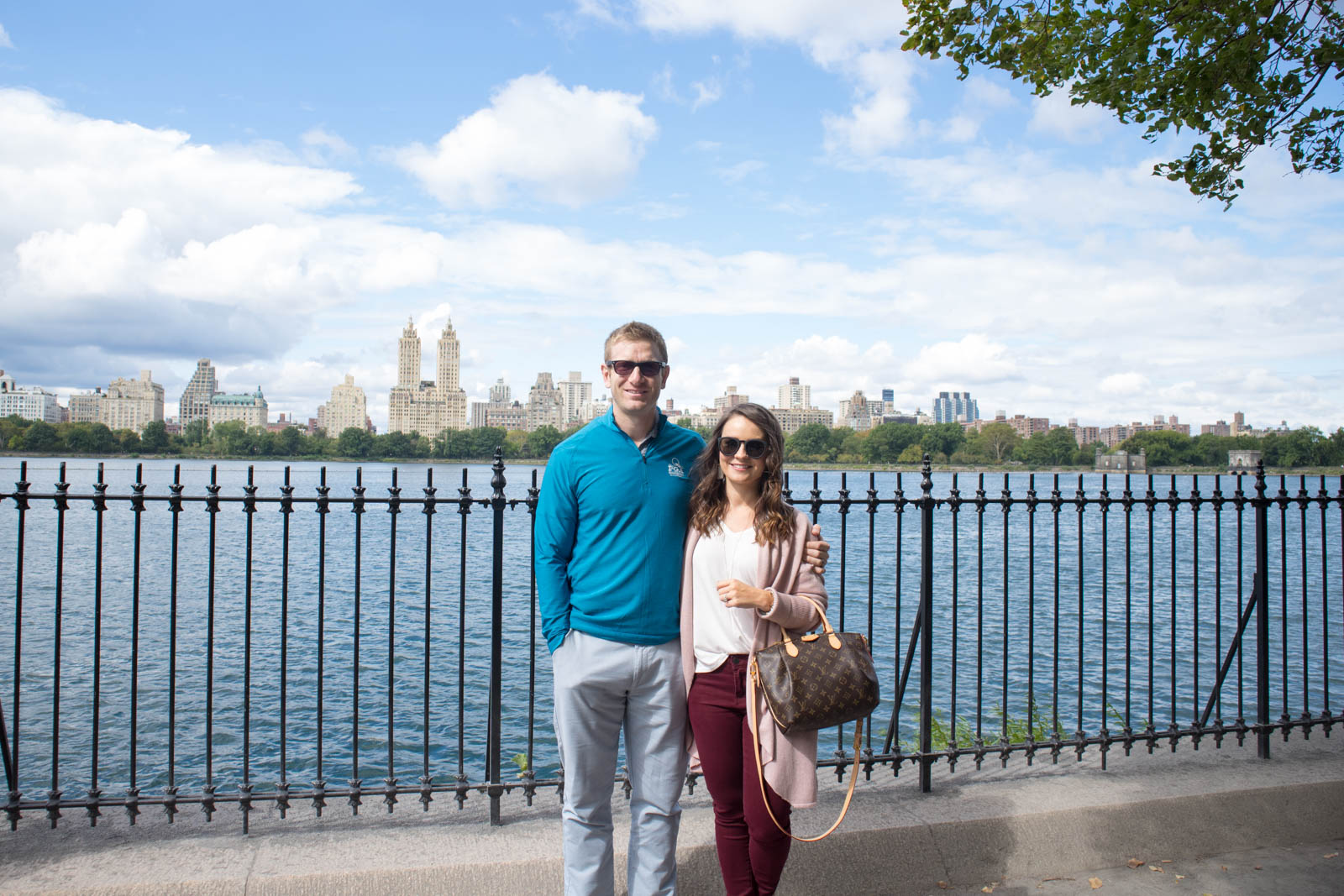 We ended up seeing Avenue Q and we absolutely loved it! We got a great deal on 2nd row tickets and liked the smaller, more intimate feel of off-broadway. I had never heard of the show but it was actually recommended to us the day before by Pauline, the owner of Lilla P. Basically it's a puppet show for adults about a guy that just graduated college and is experiencing life in the city and trying to find his "purpose." And it's full of adult humor so don't think that puppets mean it's for kids- highly recommend this one!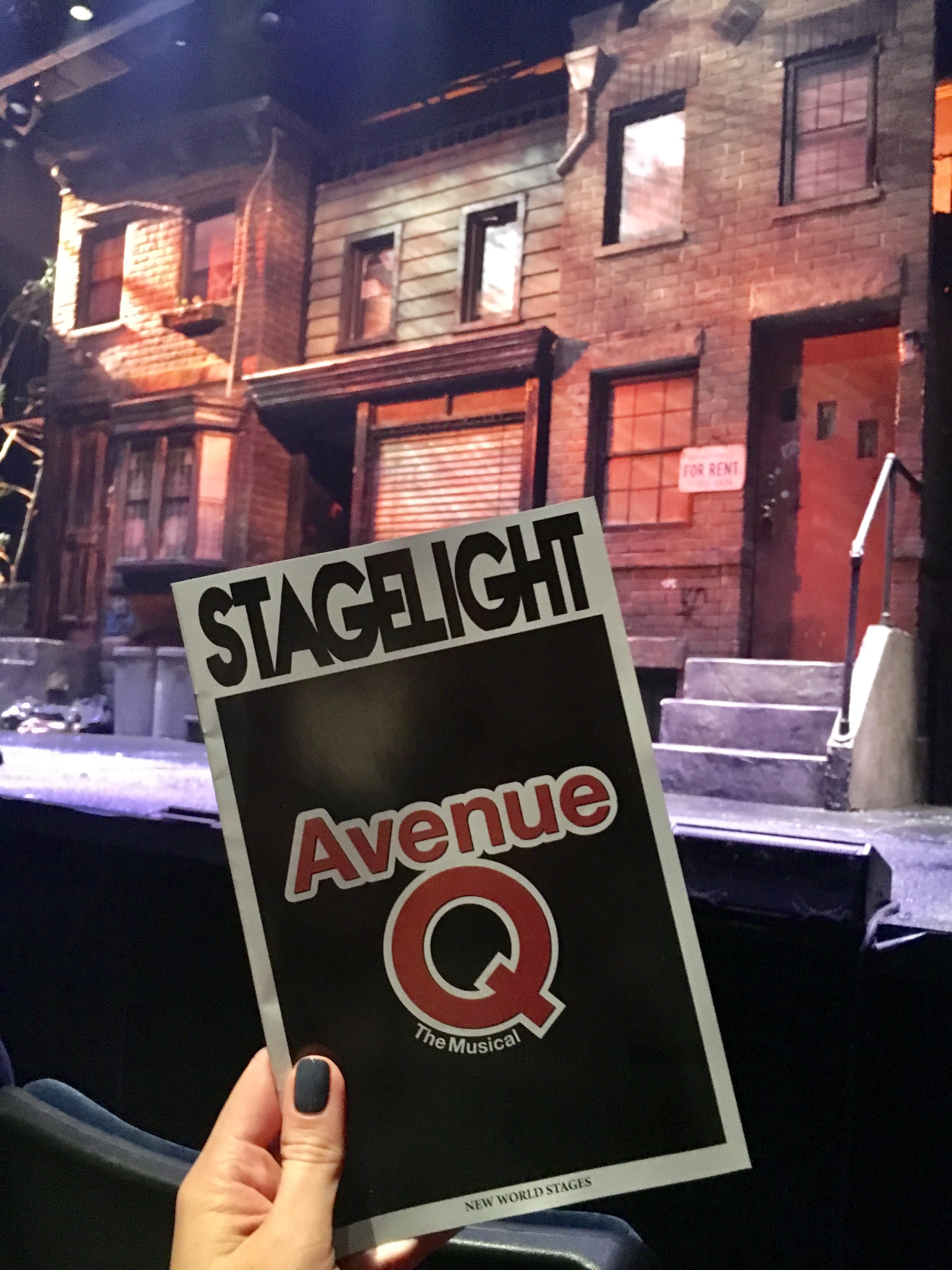 Our last day in the city, we headed down to the Lower East Side and met up with our friend Wade for brunch at Hotel Chantelle (which isn't actually a hotel). The rooftop is the cutest and they offer select 92¢ cocktails for brunch (and Bloody Mary's are only $5!). Be sure to make a reservation though, we booked one at 10:30 right when it opened and the rooftop area filled up super fast. I got the stuffed French toast and it was the bomb!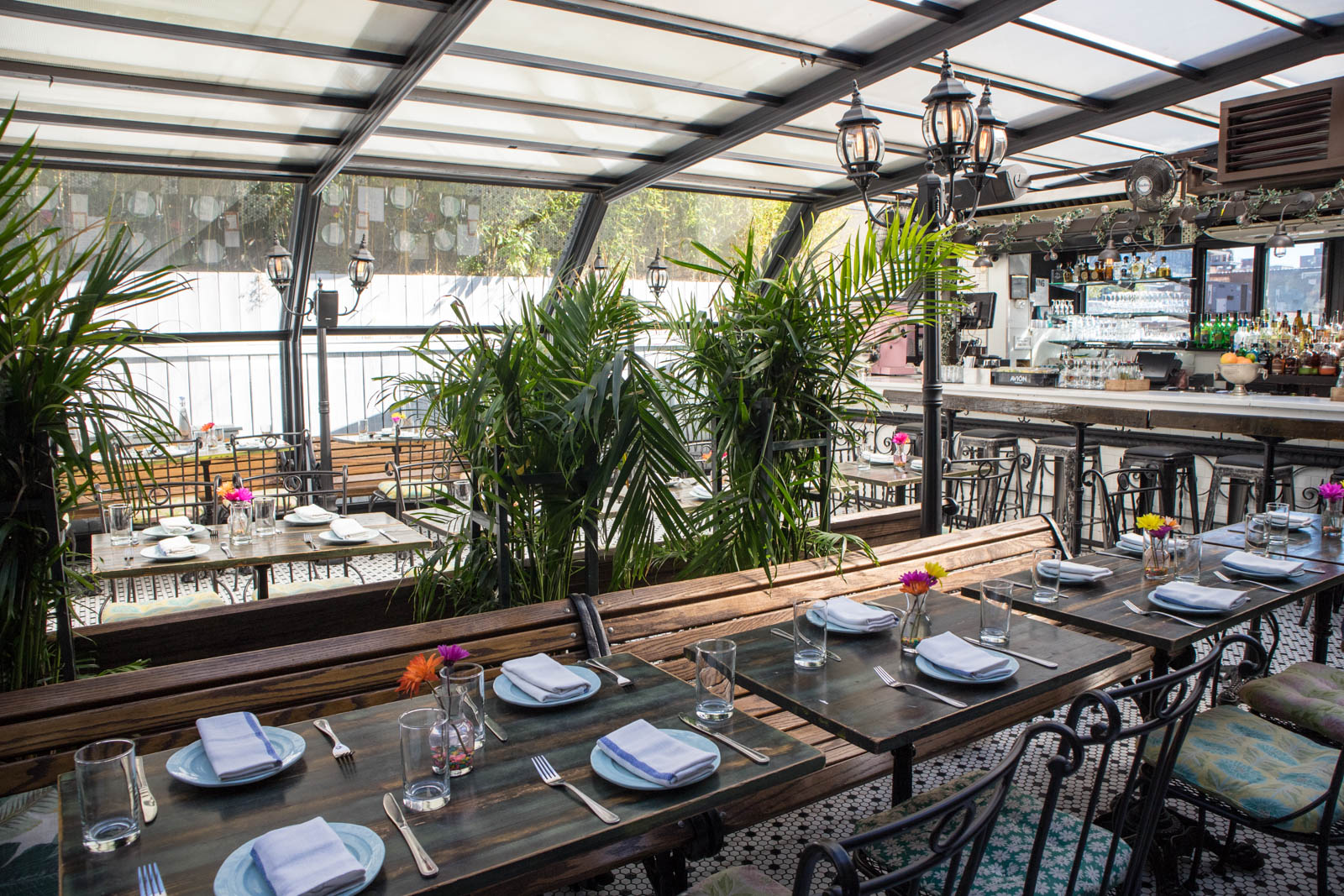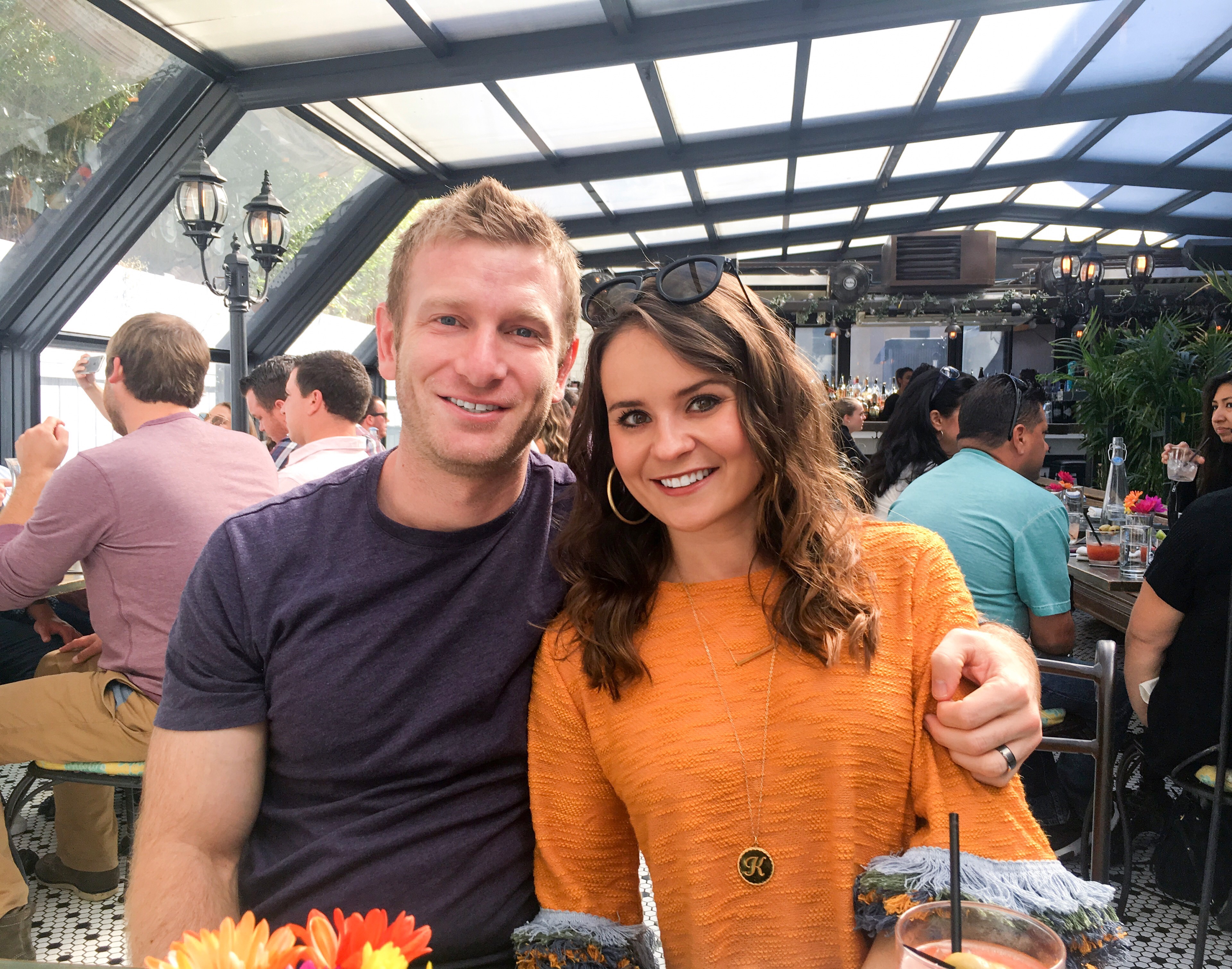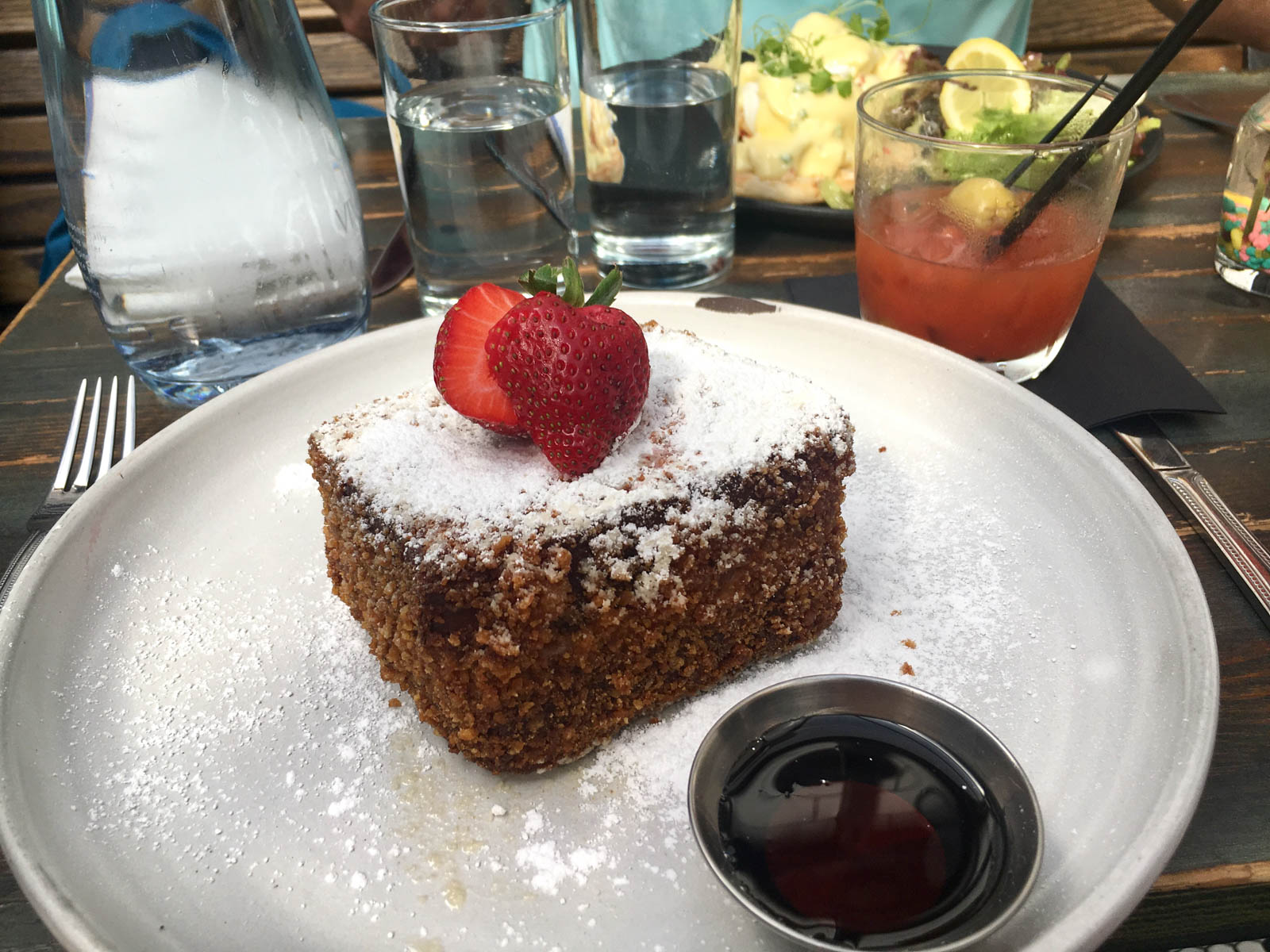 Our friend Wade's girlfriend was in town working the President's Cup and was nice enough to get tickets for Ryan & I so the three of us headed to Liberty National to watch some of the tournament. It was an absolutely gorgeous day and the skyline views were awesome! Other than our return flight getting delayed an hour, the weekend was pretty perfect!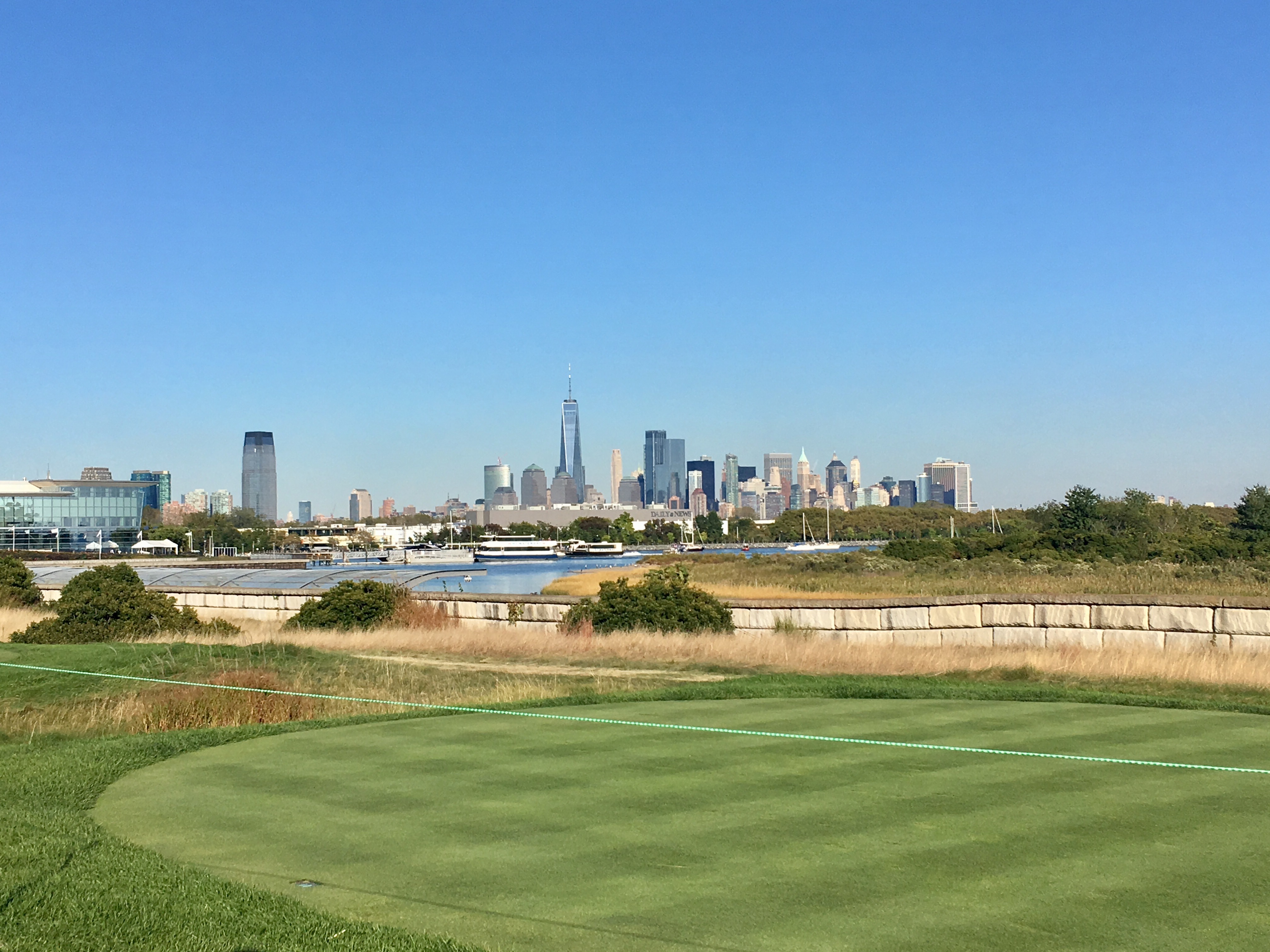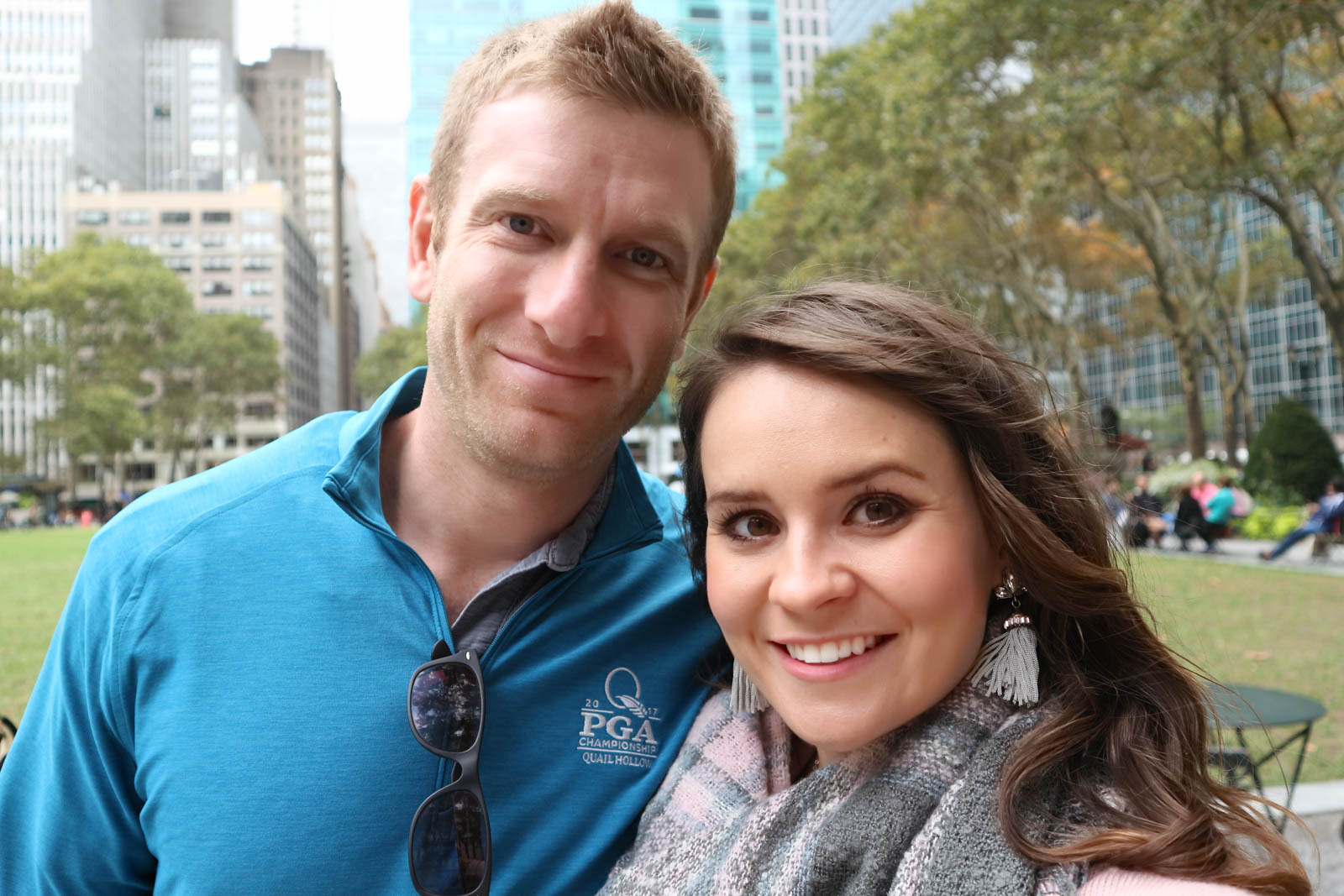 What is your absolute favorite thing to do in NYC? Let me know in the comments I can go ahead and start planning for next year!