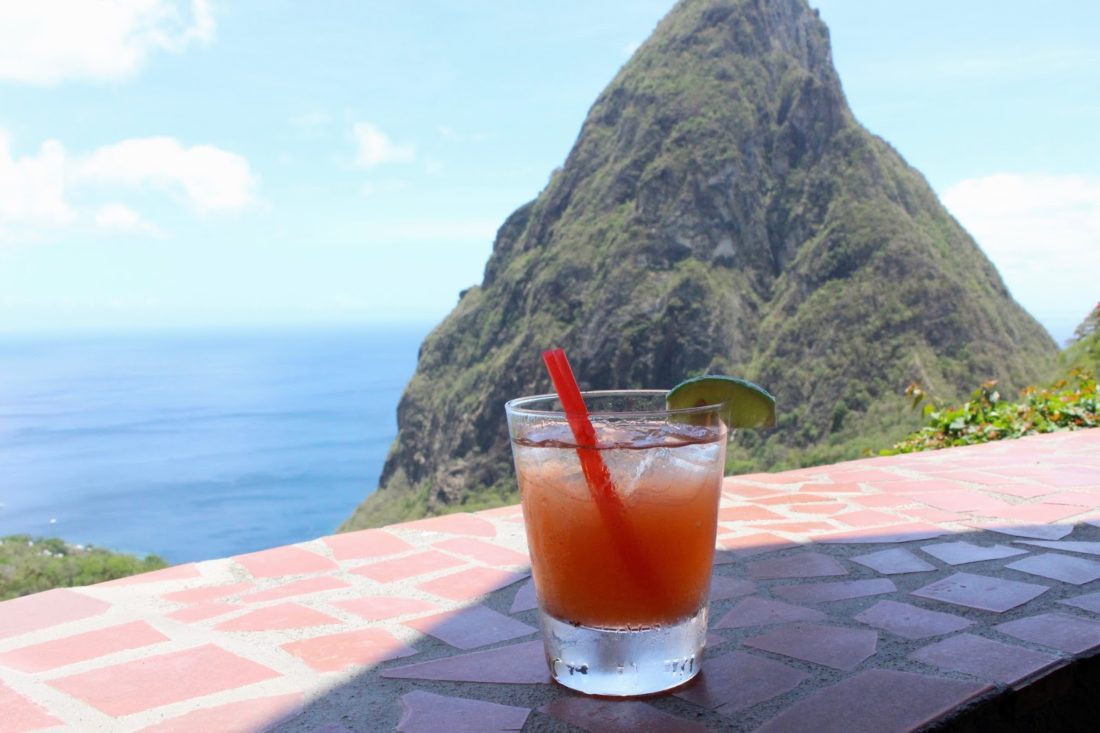 Hi, friends and welcome back! I hope everyone enjoyed their long weekend and I'm glad we at least got some sun yesterday. Today I'm sharing the final recap of our honeymoon to St. Lucia (check out
part 1
&
part 2
here) and make sure to check out a fun little video I made at the end of the post!

For the last night of our trip, we thought we should end with a bang and stay at a different resort. After some researching, we decided on Ladera which is located up the mountain from Sugar Beach and nestled high between the Pitons. I'll let the view speak for itself!
We checked in after our hike so we enjoyed our welcome drinks while taking in the views then changed into our swimsuits for some pool time. The pool area is quite small but you can't complain because every one of the 37 rooms has their own pool! Being such a small resort, you can expect to receive excellent customer service and we were always referred to as "Mr. & Mrs. Sapel."
When our room was ready, we were escorted to the Hilltop Suite and we were in complete awe when we saw this.
Each room at Ladera is open-air which means there is no 4th wall. You're completely immersed in nature and the unobstructed views of the Pitons. As the cherry on top, we got upgraded to a larger room with a king bed and a heated pool complete with a swing! The views were incredible and staying in a room with only three walls was a once in a lifetime experience.
After we did some relaxing and popped champagne, we enjoyed dinner at Dasheene during sunset. This is the only restaurant at Ladera but Hotel Chocolat is walking distance across the street so many guests visit there as well. After dinner we took a late night dip and called it an early night.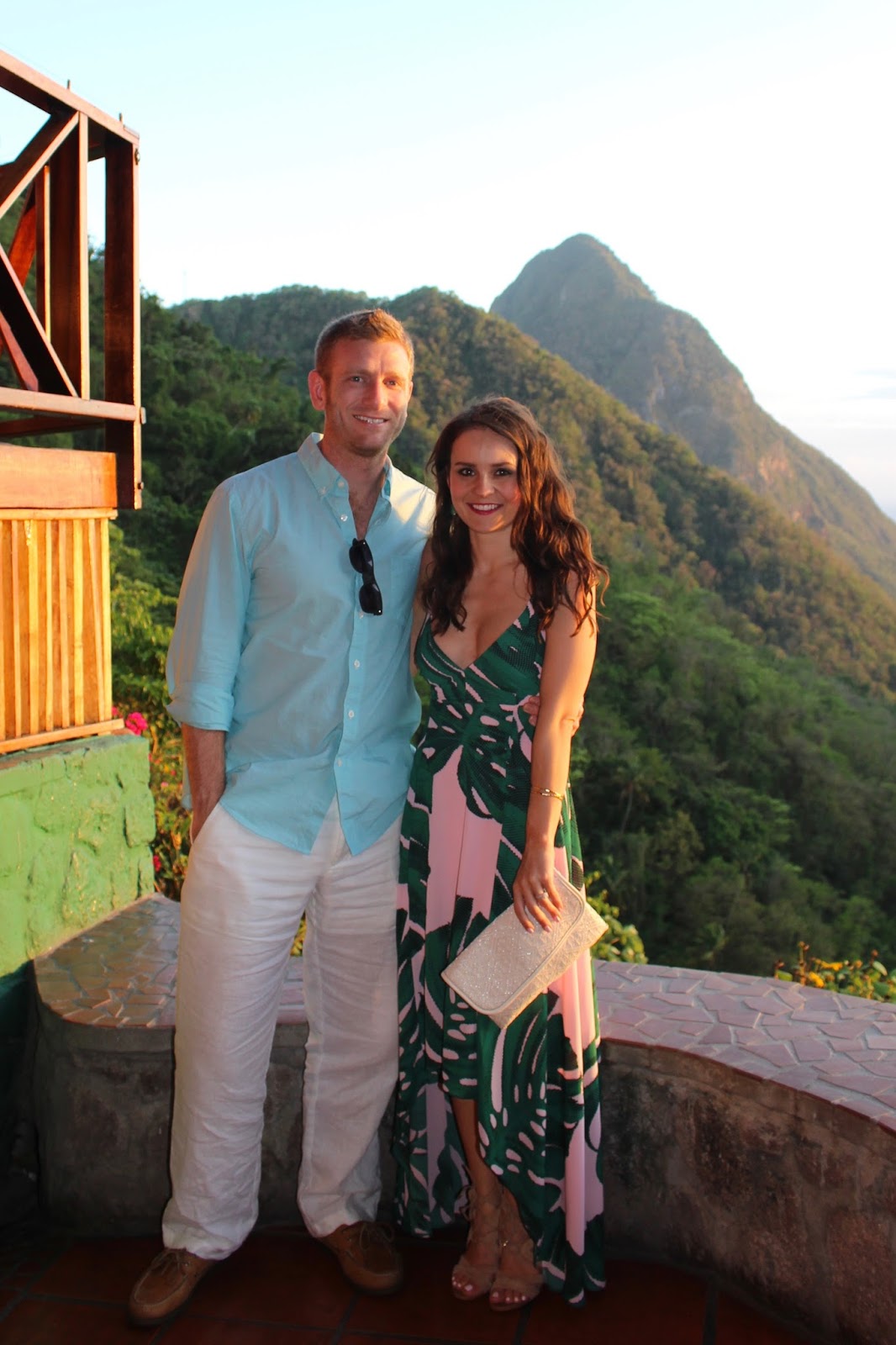 There was a waterfall in our pool which was a bit on the loud side but luckily I had no problem sleeping. And FYI, they give you sleep masks and ear plugs just in case. I didn't need either one until 5:45am hit and hellooo sun! I grabbed my mask and it was back to snoozing.
The next morning we had breakfast delivered to our room and went to the spa for our complimentary foot massage. We spent the morning in our pool just taking in the beauty around us before it was time to pack up and head to the airport. Not gonna lie, I was sad to leave this place!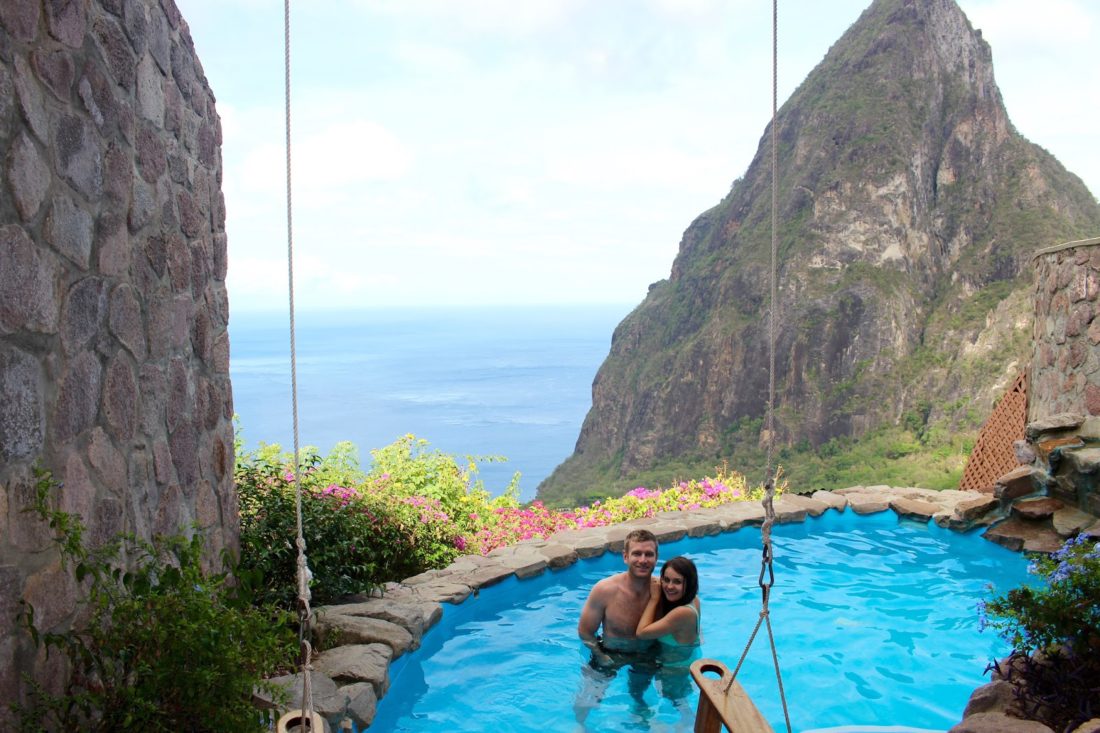 Even though our stay at Ladera was brief, it is one we'll remember forever. If you're looking into visiting St. Lucia, I highly recommend spending a few nights here if you can. It's pretty quiet and secluded (no TVs) and is the perfect place to escape the real world. That being said, it's not somewhere where I could stay a full week because I can only handle so much "quiet time" haha. In my opinion, anywhere from 1-3 nights would be the perfect visit. Seriously people, you just can't beat these views!!
Last but certainly not least, I wanted to share a fun little video I made that recaps our whole trip. I can't say enough good things about St. Lucia and will definitely be back… After we cross off a few more destinations off our list!